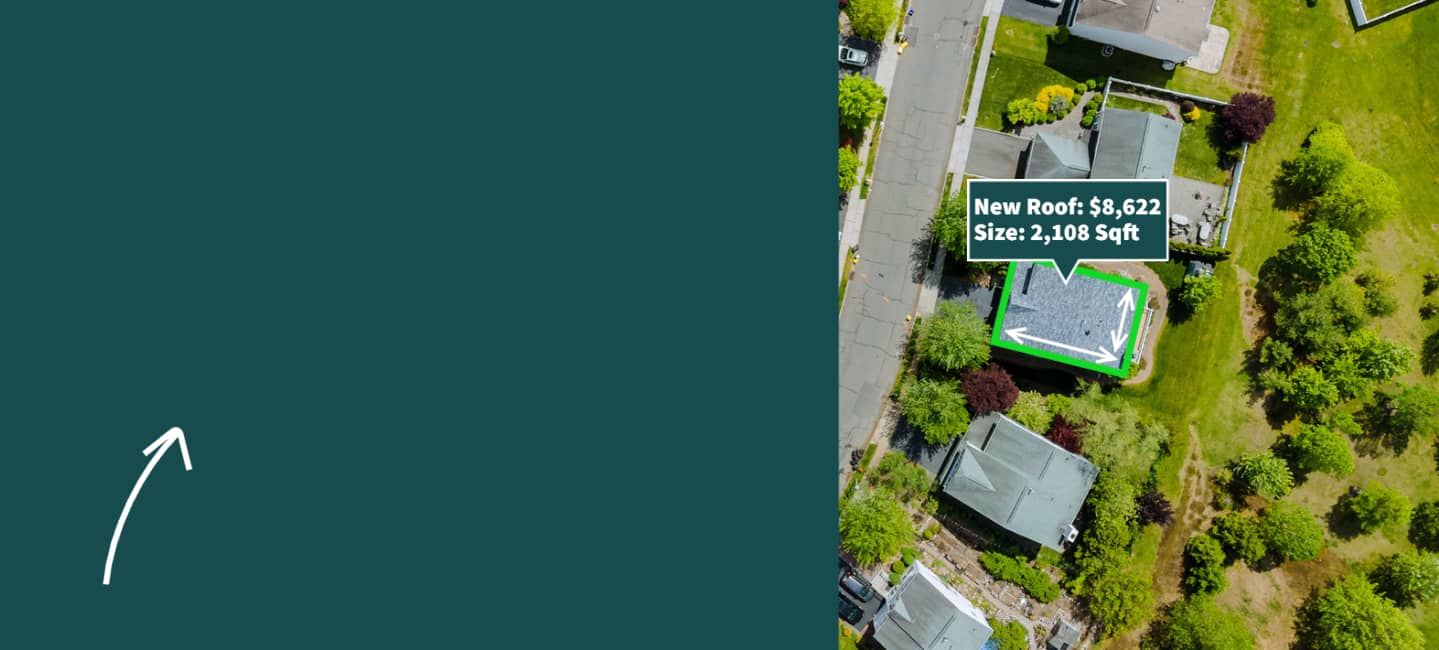 Montana Roof Replacement Costs
Instantly get a Montana new roof cost with our roofing calculator. See local Montana roofing contractor prices for Asphalt, Metal, and Solar Roofing. Connect with a local Montana Roofer today.
No signup required.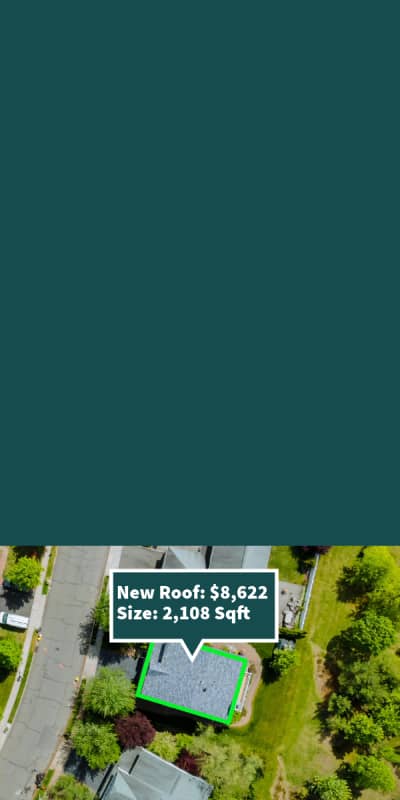 Montana Roof Replacement Costs
Instantly get a Montana new roof cost with our roofing calculator. See local Montana roofing contractor prices for Asphalt, Metal, and Solar Roofing. Connect with a local Montana Roofer today.
Wondering what it's going to cost to replace your roof in Montana?

Measure
762,420 roofs scanned in Montana

Estimate
Average new roof cost in Montana is $7,250

Connect
195 highly-rated roofing contractors in Montana
Embracing innovation and convenience, we at Instant Roofer aim to streamline your roofing journey with technology. Our Montana roofing calculator presents an easy online solution, ensuring that everyone is provided with the most precise and transparent Montana roof replacement cost estimation.
Enter your address into Instant Roofer.
Confirm your home via Satellite Imagery.
Instantly view your estimated cost and roof size.
Submit the information to receive an estimate from the most affordable, top-rated Montana roofer.
Discover Top-Rated, Cost-Effective Montana Roofers Instantly.
Are you on the hunt for a suitable Montana roofing contractor for your home? Our Montana Roof Replacement Cost Calculator simplifies the process, ensuring you connect with the best fit in no time. By considering each contractor's price and rating, we guide you towards securing a high-quality new roof cost by an expert Montana roofer.
Discover Personalized Roofing Solutions Designed Just for You
Every home and homeowner is unique, at Instant Roofer, we respect and acknowledge these differences. Therefore, we offer a broad spectrum of roofing options, allowing you to find the best fit for your specific needs and budget. Whether your focus is on durability, design, or energy efficiency, our solutions are tailor-made to fulfill your requirements.
Our Montana Roof Replacement Cost Calculator enables you to explore and compare costs for four distinct roofing materials: Architectural Asphalt Shingles, Designer Asphalt Shingles, Metal Roofing, and Solar Roofing. Each type of material has its unique advantages, and we're confident that you'll find the ideal choice for your Montana home within our range of roofing materials.
Take your time to familiarize yourself with these options and identify which material best matches your needs. Regardless of your selection, you can trust that we're committed to connecting you with the most competent and highly-rated Montana roofing contractor to execute your roof replacement project seamlessly.
Better Roof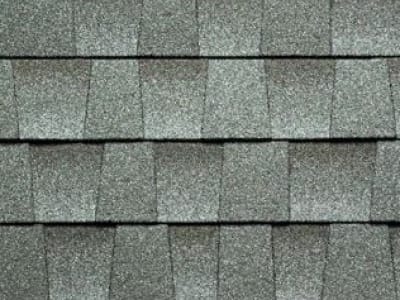 Limited Shingle Style Options
Average Life and Warranty
Average Impact and Wind Rating
Best roof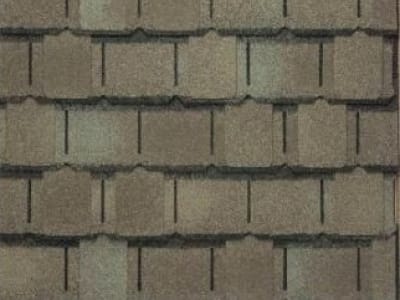 Bigger and Thicker Asphalt Shingle
Better Protection Against Algae
Longer Lasting Life and Warranty
Better Impact and Wind Rating
Metal Roof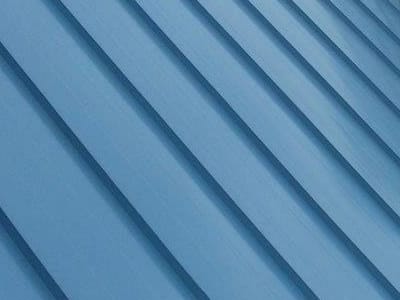 Better protection from fire
Better home cooling (UV Protection)
Best Impact and Wind Rating
Solar Roof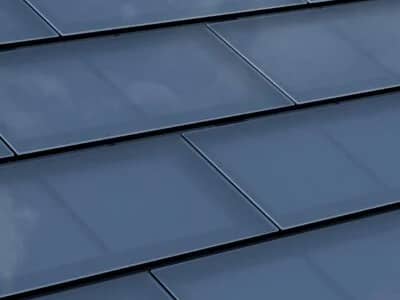 Up to 30% in Federal Tax Credits
Potential $0 Electricity Costs
Receive Your Montana Roof Replacement Cost Online Today In Seconds
No sign-up is required.

"Instant Roofers estimate was spot on. The contractor it recommended was excellent. All around a great experience."
Our Unique Approach
Roofing projects can be complex, with numerous roof types and materials to select from. Montana roof replacement cost can fluctuate extensively depending on your preferred roofing material.
Imagine a seamless process where homeowners are liberated from the extensive process of deciphering roof dimensions, negotiating with salespersons, and evaluating roof complexity. That's precisely what we offer at Instant Roofer. Our advanced software solution empowers homeowners to input their address, and our system handles the rest.
We refrain from unnecessary spamming or upselling tactics. Our focus is to provide you with an accurate estimate and connect you with the top-rated Montana roofer in your area.
Instant Roofer emerged from this innovative idea, a fusion of tech-savvy individuals and seasoned roofers, to devise the simplest, fastest, and most affordable means of calculating a roof cost across America.
And the cherry on top… We take pride in our all-American roots. Instant Roofer is 100% American-owned, developed, and operated.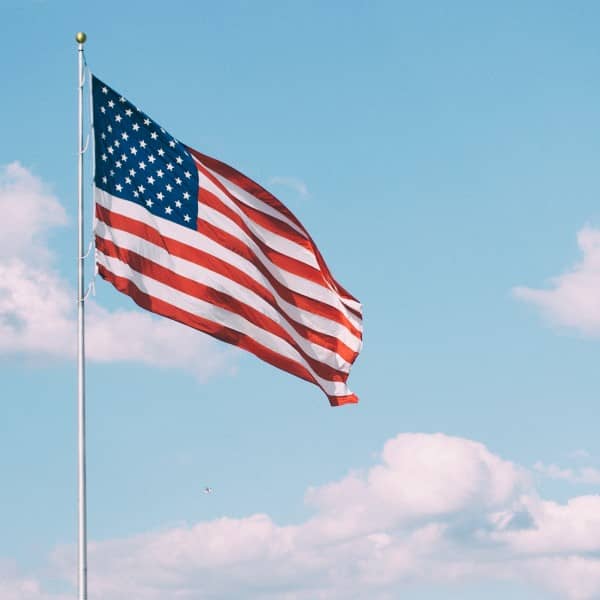 Your Convenient Montana Roofing Calculator
Discover your Montana new roof cost today! Our instant estimates extend across the country, providing you with swift and cost-effective roof replacement projections without the need to step out of your home.
How do we match you with the perfect roofer? We delve into a detailed analysis of local roofing contractors' pricing and online ratings in your vicinity. Our mission is to guarantee that you secure the best price coupled with the top-rated Montana roofing contractor. Trust Instant Roofer to be your reliable guide in this important home improvement journey.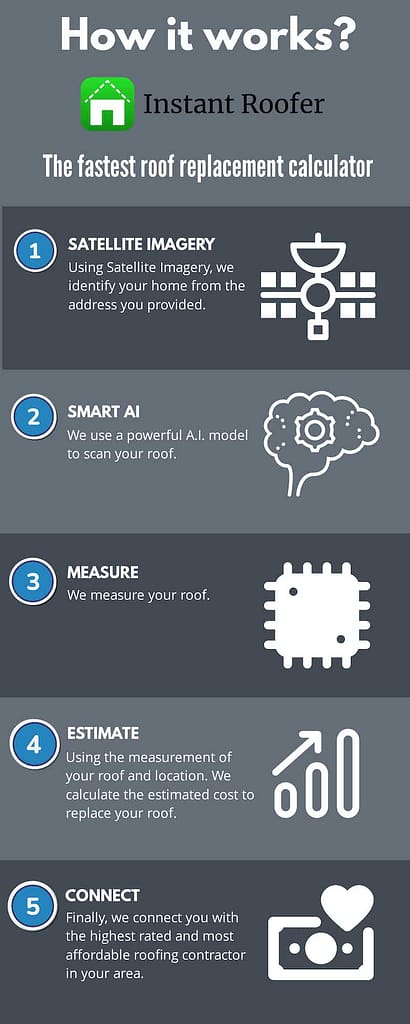 About Instant Roofer
With Instant Roofer, you're not merely engaging with a regular roofing company. We're your innovative partner in the roofing industry. Our model operates much like popular tech-based service providers such as Uber. We leverage cutting-edge technology to streamline the roofing process, offering benefits to both you, the homeowner, and the roofing contractors we work with.
Grounded in Years of Expertise
With many years of technology and software in the roofing industry behind us, we know a lot about replacing roofs in Montana. This experience helps us make our service better for homeowners and roofers. We've used what we've learned to create an easy way to get a new roof. Our experience guides us, so we're always improving and making things better.
Fueled by Innovation
We've built strong relationships with local roofing contractors in all counties. We've made sure to connect you with not just any roofer, but the top-rated Montana roofer in your area. Each Montana roofing contractor has shared their per square foot pricing to install a new roof. We use these figures, alongside each roofing contractor's ratings, to match you with the most suitable Montana roofing contractor for your home.
Advanced Montana Roofing Calculator
We understand the complexity of roofing. Montanan Roofers consider numerous data points, such as pitch, facets, eaves, ridges, and more. While we kick-start the process by providing an initial estimate, we always recommend obtaining a detailed quote.
Championing Local Contractors
Unlike other roof replacement cost companies, we value your privacy and don't flood multiple roofers with your data. We take the time to select the best Montana roofer for your needs and work closely with them to ensure they have the necessary information to complete your new roofing project successfully.
Clear and Fair Estimates
Instant Roofer truly lives up to its name. The instant you accept your online roof replacement estimate, we spring into action. We immediately alert the selected Montana roofer of the upcoming project, confirm with you the Montana roofing company, and kick off the process to replace your roof.
Driven by Our Mission
Our mission is not only to provide you with an efficient service but to transform the roofing industry at its core. By harnessing the power of technology, we aim to make roof replacement simple, affordable, and accessible for all Montana homeowners.
Top 20 Montana Roofing Contractors
Enter your address in our app to learn who has the best combination of reviews and pricing for your exact home. Updated: 9/27/23
Top Edge Roofing
(406) 570-0832
5
62 Google reviews
170 Andrea Drive
Belgrade, MT 59714
Billings Metal Roofing and Solar Power
(406) 256-5477
5
52 Google reviews
840 Mullowney Lane
Billings, MT 59101
KQC Roofing
(406) 820-2080
5
46 Google reviews
1111 14th Street South
Great Falls, MT 59405
Built Wright Homes & Roofing Inc
(406) 438-2159
5
42 Google reviews
1943 Main Street
Billings, MT 59105
CM Jones Construction and Roofing
(406) 212-1948
5
40 Google reviews
100 Valley Rose Lane
Kalispell, MT 59901
Show 15 More

Wegner Roofing & Solar
(406) 850-9842
4.9
649 Google reviews

735 Grand Avenue
Billings, MT 59101

Artisan Roofing & Ice Dam Removal Inc
(406) 890-7663
4.9
76 Google reviews

6 Sunset Plaza
Kalispell, MT 59901

Kirkness Roofing
(406) 295-6316
4.9
72 Google reviews

144 Moore Lane
Billings, MT 59101

Kirkness Roofing Company Inc
(406) 672-6867
4.9
68 Google reviews

144 Moore Ln
Billings, MT 59101

Titan Roofing
(406) 471-8950
4.9
60 Google reviews

1867 Trumble Creek Road
Kalispell, MT 59901

Kasberg Siding & Remodel
(406) 531-2920
5
37 Google reviews

10415 Upland Trl
Missoula, MT 59804

Kasberg Siding and Remodel
(406) 531-2920
5
37 Google reviews

10415 Upland Tr
Missoula, MT 59804

Mountain Roofing
(406) 565-7557
4.9
51 Google reviews

1369 Harrison Avenue
Butte, MT 59701

Montana Roofing Solutions
(406) 609-4189
5
36 Google reviews

20 4 Mile Drive
Kalispell, MT 59901

Schrock Roofing Inc
(406) 961-2990
4.9
39 Google reviews

1353 US Highway 93 N
Victor, MT 59875

Schrock Roofing Inc.
(406) 961-2990
4.9
39 Google reviews

1353 U.S. 93
Victor, MT 59875

Ace Roofing LLC
(406) 578-2107
4.9
39 Google reviews

3012 L Dr Unit 3
Helena, MT 59602

Jared Langley Enterprises, Inc.
(406) 251-6363
4.8
101 Google reviews

2425 West Central Avenue
Missoula, MT 59801

Jared Langley Roofing & Remodel
(406) 251-6363
4.8
100 Google reviews

2425 W Central Ave Ste 201
Missoula, MT 59801

Brix Systems Roofing Kalispell
(406) 333-1977
5
32 Google reviews

102 Aurich Avenue
Kalispell, MT 59901
Don't see your company listed? Join our network!
Average Cost of New Roofs in Montana
The cost of a new roof in Montana can vary significantly, typically depending on the size, material, and complexity. And on average, homeowners can expect to spend between $5,000 and $10,000 on a new roof. Whether you're interested in asphalt shingle, metal or a solar roof, Montana roofing calculator can provide an average cost estimate that considers these factors and making budgeting easier for you.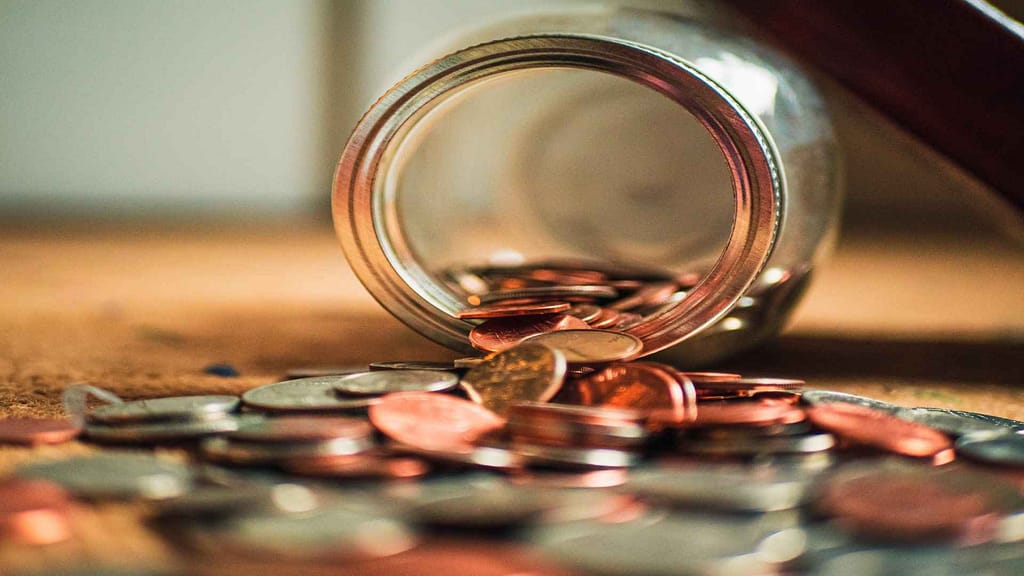 Factors that Affect Roof Replacement Costs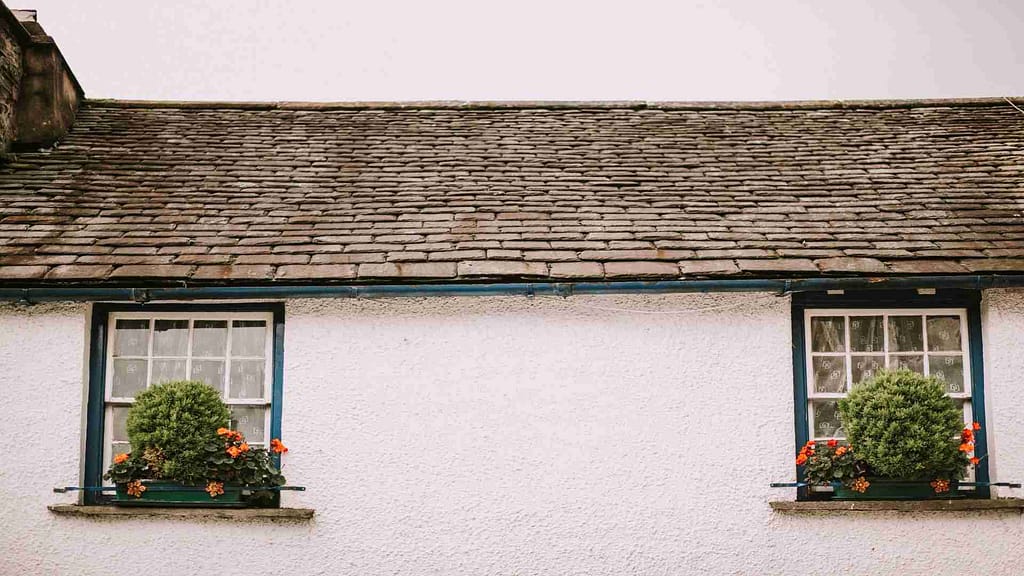 Cost by Material Type: The material you choose for your roof can significantly affect the cost. While Architectural Asphalt Shingles and Designer Asphalt Shingles might be more budget-friendly, Metal Roofing and Solar Roof might cost more but offer more durability or energy savings.
Labor Costs: Labor cost can vary depending on the complexity of the job and the rates of Montana roofing contractor.
Location: The cost can also vary depending on your location in Montana. Some areas might have higher costs due to higher labor rates or permit fees.
Roof Cost by House Size: The larger the roof, the more materials and labor will be required, increasing the overall cost
Metal Roofing in Montana
With dramatic shifts in weather, from scorching summer days to harsh, snowy winters, Montana roofs are put to the test. A metal roof can handle these extremes. While the initial cost of a metal roof can be higher than other materials, the long-term savings make it a compelling choice for many homeowners. Our Montana roofing calculator is a resourceful tool to help you understand these costs in detail, offering an estimate of the Montana new roof cost for this type of material.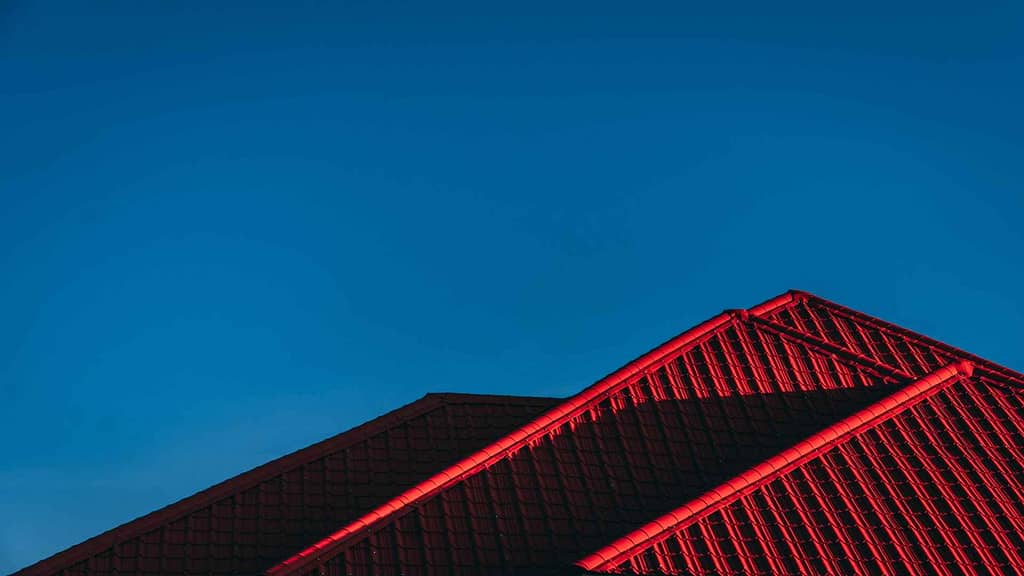 Do-it-Yourself vs. Professional Replacement
While a DIY roof replacement might seem like a way to save money, it can often lead to more expenses down the line due to incorrect assessment and installation. A professional Montana roofer ensures your new roof is installed correctly and safely, saving you time, money, and potential headaches in the long run.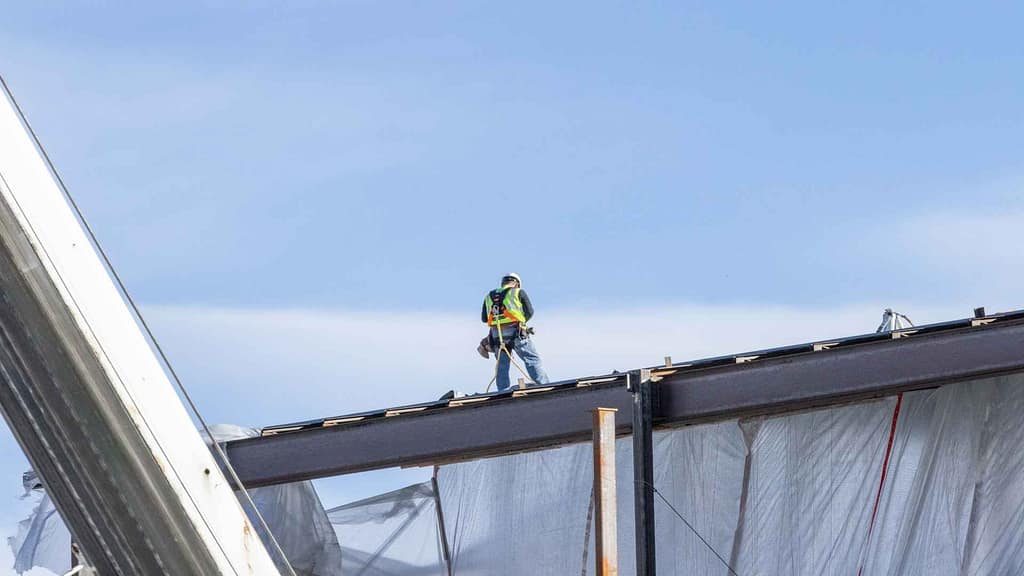 Montana Roofing FAQs
What are the best roofing materials for Montana's climate and weather conditions?

Metal roofing is an excellent choice for Montana's climate. It withstands both high summer heat and the weight of heavy winter snows. Other durable options include architectural and designer asphalt shingles.
How can I ensure that my roof can withstand heavy snow loads?

Choosing a strong material like metal or architectural asphalt can help. Regular maintenance is also essential. A Montana roofing contractor can assess your roof's strength and recommend reinforcements if needed.
What steps can I take to prevent ice dams and snow-related roof damage?

Proper insulation and ventilation in your attic can prevent ice dams. It's also crucial to remove heavy snow from your roof after a storm. Consulting with a professional roofer can provide more tailored strategies for your home.
What is the expected lifespan of different roofing materials in Montana?

The lifespan varies. Metal roofing can last upwards of 50 years. Designer asphalt shingles have a lifespan of about 30 years, while architectural asphalt shingles can last about 25 years. However, regular maintenance can prolong the lifespan of your roof.
How do I know when to replace my roof?

There are several signs that may indicate it's time to replace your roof. These can include noticeable aging such as curled or cracked shingles, missing shingles, a sagging roof deck, or dark streaks and moss growth. You might also notice leaks inside your home, especially after a storm. If your roof is over 20 years old, it may also be due for a replacement. Always consult a professional Montana roofing contractor for an expert opinion. Remember that early detection of issues can save you big time down the line.
Thinking of financing your new Montana roof?
A new roof can be an unexpected cost. You may need to borrow some money to get it done. We've built a simple roof financing calculator to help you figure out your monthly payments.
Interesting Facts About Montana
| | |
| --- | --- |
| Average roof replacement price in Montana | $7,250 |
| The number of Montana roofs we've measured | 762,420 |
| Average Montana home size | 2,050 Square Feet |
| Average Montana property size (2020 Parcel Data) | 1.64 Acres or 71,500 Sqft |
| Largest zip code in Montana | 59327 – Forsyth (2,555 Square Miles) |
| Average roof slope on Montana homes | 6/12 Pitch or 26.57 Degrees |
| Most common roof type in Montana | Asphalt Shingle |
| Montana's weather averages | Lows of 46F/8C to highs around 60F/15C |
| Montana's population estimated (2022) | 1,080,577 |
| Montana's Time Zone | Mountain Standard Time (GMT -6) |
| Montana's total square miles | 145,550 |
Data Collected 2021
See how your home compares to the average roof replacement price in Montana. You can get a free estimate for a new roof via our free roof cost calculator. Get instant roof replacement costs for your exact home and connect with the highest-rated roofing contractor near you.
The Most Popular Areas We Serve In Montana