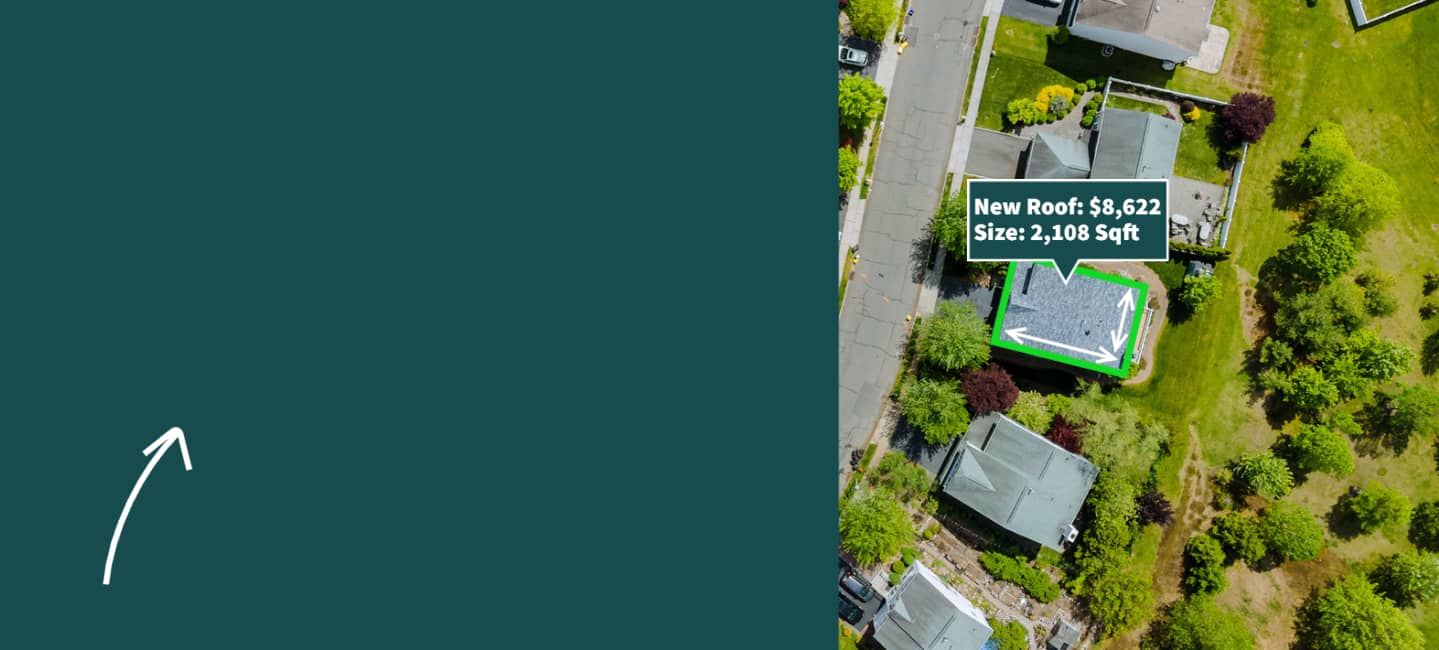 Arkansas Roof Replacement Costs
Instantly get a Arkansas new roof cost with our roofing calculator. See local Arkansas roofing contractor prices for Asphalt, Metal, and Solar Roofing. Connect with a local Arkansas Roofer today.
No signup required.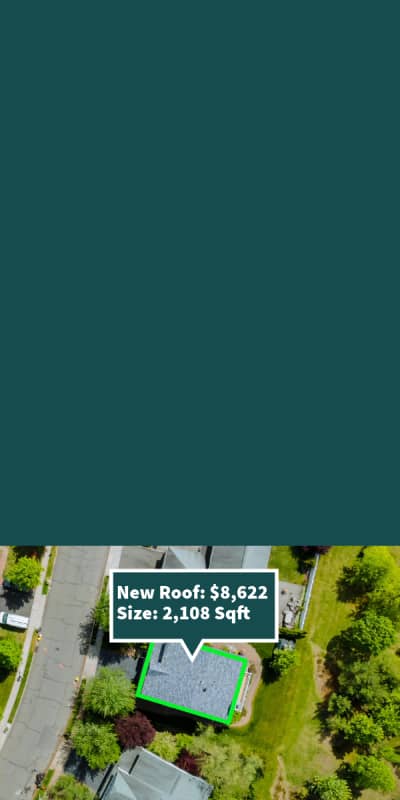 Arkansas Roof Replacement Costs
Instantly get a Arkansas new roof cost with our roofing calculator. See local Arkansas roofing contractor prices for Asphalt, Metal, and Solar Roofing. Connect with a local Arkansas Roofer today.
Wondering what it's going to cost to replace your roof in Arkansas?

Measure
1,498,922 roofs scanned in Arkansas

Estimate
Average new roof cost in Arkansas is $7,000

Connect
458 highly-rated roofing contractors in Arkansas
We believe that everyone deserves the best service and most accurate estimates possible. So we built a new way of getting Arkansas roof replacement cost online.
Enter your address into Instant Roofer.
Confirm your home via Satellite Imagery.
Instantly view your estimated cost and roof size.
Submit the information to receive an estimate from the most affordable, top-rated Arkansas roofer.
We offer four simple roof types. Just like that, you get your roof estimate!
Discover Best Arkansas Roofer in No Time
Your roof serves as the protective shield for your home. It guards against the elements, ensuring the safety and comfort of your loved ones. If you're in search of a new roofing contractor, look no further. Our Arkansas roofing calculator offers the certainty of finding top-notch service for your home, making the process of securing a dependable Arkansas roofer both easy and effective.
Select From Four Tailored Roofing Options
At Instant Roofer, we understand that each home has its own unique charm and every homeowner has distinct preferences regarding roofing materials. Whether your priority is durability, aesthetic charm, or energy efficiency, we've got the right solution for you.
Our Arkansas roofing calculator facilitates you in investigating and comparing the costs of four diverse roofing materials. Take the time to delve into their specifics and find the one that resonates with your needs. Regardless of your choice, you can rest assured that we will connect you with the best-rated Arkansas roofing contractor to bring your project to life.
Better Roof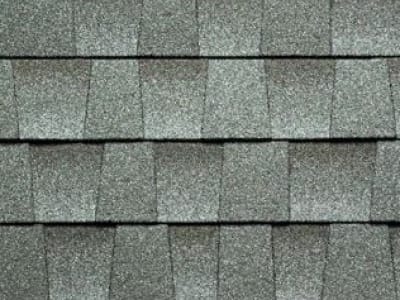 Limited Shingle Style Options
Average Life and Warranty
Average Impact and Wind Rating
Best roof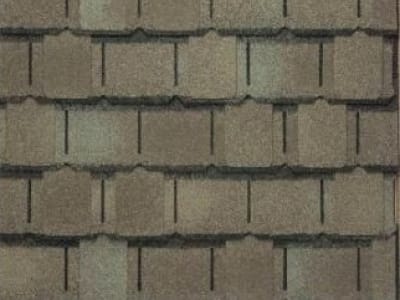 Bigger and Thicker Asphalt Shingle
Better Protection Against Algae
Longer Lasting Life and Warranty
Better Impact and Wind Rating
Metal Roof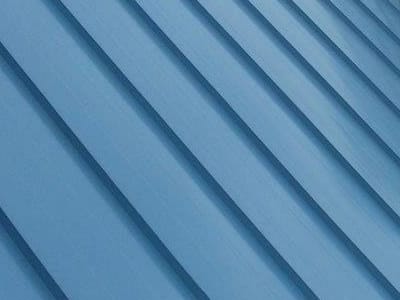 Better protection from fire
Better home cooling (UV Protection)
Best Impact and Wind Rating
Solar Roof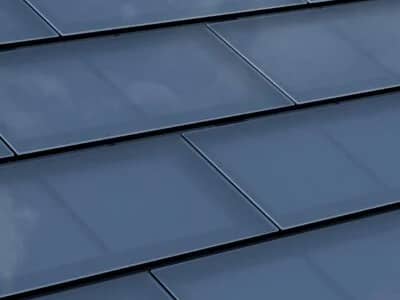 Up to 30% in Federal Tax Credits
Potential $0 Electricity Costs
Receive Your Arkansas Roof Replacement Cost Online Today In Seconds
No sign-up is required.

"Instant Roofers estimate was spot on. The contractor it recommended was excellent. All around a great experience."
Our Unique Approach
Roof replacement costs can vary greatly, depending on the current type of your roof, the amount of new material required, any necessary pre-installation repairs, and your choice of roofing material. Roofing is a multifaceted process, with several factors influencing the final cost.
In the past, we created roofing calculators to help with these calculations. However, we soon realized many homeowners didn't know the size of their roofs. This sparked an idea: could we streamline the process? Could we spare homeowners from having to determine their roof dimensions, negotiate with salespeople, and decode the complexities and costs of their roofs? Could we create a tool that would provide this information with no human interaction required?
That's when our Arkansas roofing calculator came into existence. We differentiated ourselves by promising not to inundate you with spam or attempts to upsell. We're here to help with your roofing estimates, plain and simple.
Instant Roofer sprang from this innovative concept. A combination of tech enthusiasts and experienced roofers set out to create the simplest, quickest, and most cost-effective way to calculate roof costs anywhere in America.
The best part? Instant Roofer is 100% owned, developed, and operated by Americans.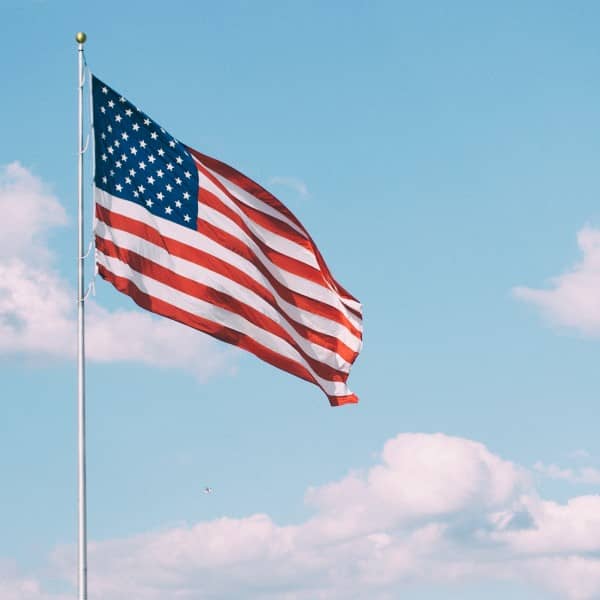 The Easiest Arkansas Roofing Calculator
Obtain accurate roofing estimates from local Arkansas contractors instantly, right from the comfort of your home. At Instant Roofer, we utilize big data and artificial intelligence to deliver speedy, cost-effective, and precise calculations on your roof replacement cost.
How do we pair you with the optimal Arkansas roofer? We examine the pricing models of various roofing contractors in your vicinity and cross-reference them with their online ratings. This comprehensive process guarantees you receive the most competitive pricing and establish a connection with the highest-rated Arkansas roofing contractor, making your roof installation a smooth and efficient endeavor.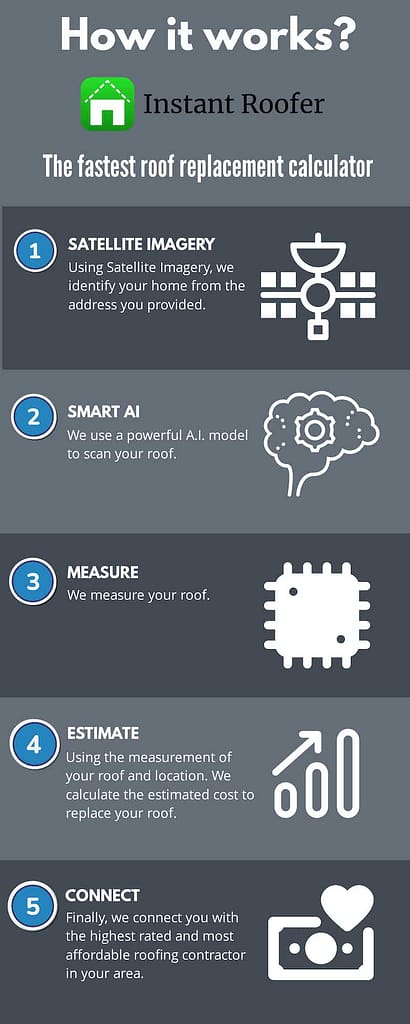 About Instant Roofer
You might be wondering, is Instant Roofer a roofing company? Well, yes and no. Consider us as the 'UBER' of the roofing industry. We leverage technology to streamline the roofing process, not just for homeowners but also for the roofing contractors themselves.
How We Assist You: Investing in a new roof can be quite substantial, considering the average new roof cost in Arkansas hovers around $7,000. Our mission is to simplify this process for you. We employ advanced A.I. systems to measure the roof sizes of over 129 million homes across the United States.
We've built a network with local roofing companies across all counties, focusing on the highest-rated professionals in your area. Each Arkansas roofing contractor provides us with their cost per square foot for roof installation. By combining these pricing details with their online ratings, we identify the best-qualified Arkansas roofer in your area to support your project.
How We Support Roofing Contractors: Roofing can be intricate, with many elements such as roof pitch, facets, eaves, ridges, and more to be considered. We initiate the process by offering a rough estimate, while always advising obtaining a full quote for the highest level of accuracy.
Our approach sets us apart from other roof replacement cost companies. We value your privacy and do not distribute your data among a vast array of contractors. Instead, we cherry-pick the finest Arkansas roofer in your area and collaborate closely with them, ensuring they have all the necessary details for your roofing project.
True to our name, Instant Roofer is indeed instant. As soon as you accept your online roof replacement estimate, we spring into action. We promptly notify the chosen roofer about the upcoming project, and confirm with you the selected Arkansas roofing contractor.
Top 20 Arkansas Roofing Contractors
Enter your address in our app to learn who has the best combination of reviews and pricing for your exact home. Updated: 9/27/23
Midcon Exteriors
(479) 308-5763
5
272 Google reviews
125 Presidential Drive
Lowell, AR 72745
Arkansas River Valley Roofing
(501) 626-1402
5
178 Google reviews
16719 Cantrell Road
Little Rock, AR 72223
Rock City Roofing Inc
(501) 229-9727
5
118 Google reviews
2001 Club Manor Drive
Maumelle, AR 72113
Vision Exteriors
(479) 397-4770
5
115 Google reviews
4301 Regions Park Drive
Fort Smith, AR 72916
Vision Roofing, LLC
(501) 222-1744
5
102 Google reviews
2213 North Reynolds Road
Bryant, AR 72022
Show 15 More

Premier Windows
(501) 327-8800
5
63 Google reviews

1235 Sturgis Road
Conway, AR 72034

Southern Roofing And Renovations
(870) 316-8319
5
60 Google reviews

2421 Sunny Meadow Drive
Jonesboro, AR 72404

Numark Roofing
(479) 631-1100
5
40 Google reviews

8 Halsted Circle
Rogers, AR 72756

Myles Smith Construction, Inc. Roofing Contractor Fayetteville Roof Repair
(501) 300-9082
5
40 Google reviews

17914 Harmon Road
Fayetteville, AR 72704

Brown Boys Roofing
(479) 248-9100
4.9
534 Google reviews

12087 Key West Salvage Road
Bentonville, AR 72712

Foster Roofing
(479) 308-0413
4.9
191 Google reviews

5600 South 66th Street
Fort Smith, AR 72903

Natural State Restoration & Roofing, LLC
(501) 413-8422
4.9
167 Google reviews

3017 Ridge Pass Road
Little Rock, AR 72227

Sierra Group Roofing & Solar
(870) 278-5356
4.9
117 Google reviews

101 W Walnut St
Blytheville, AR 72315

Regal Roofing LLC
(501) 366-5246
4.9
105 Google reviews

5600 West Markham Street
Little Rock, AR 72205

David's Roofing Company, Inc.
(479) 846-2113
4.9
97 Google reviews

3550 East Heritage Parkway
Farmington, AR 72730

HD Roofing and Construction
(501) 428-0429
4.9
94 Google reviews

800 Exchange Avenue
Conway, AR 72032

Roof Raiders, LLC
(870) 919-6085
4.9
78 Google reviews

361 Southwest Drive
Jonesboro, AR 72401

Premier Roofing LLC
(515) 276-7663
4.9
73 Google reviews

1902 S Pine Street Suite D
Ca, AR 72023

Premier Roofing, LLC
(501) 519-6394
4.9
73 Google reviews

1902 South Pine Street
Cabot, AR 72023

Christian's Roofing L.L.C
(870) 612-7285
4.9
68 Google reviews

255 Blue Creek Road
Batesville, AR 72501
Don't see your company listed? Join our network!
How Much Does Roof Replacement Cost in Arkansas?
Understanding the costs involved in a roof replacement can significantly ease your planning process. While the Arkansas roof replacement cost may vary based on several factors, homeowners can expect to spend between $7,000 and $10,000 on average for a complete residential roof replacement. Our Arkansas roofing calculator can provide a more tailored estimate based on your specific roofing needs.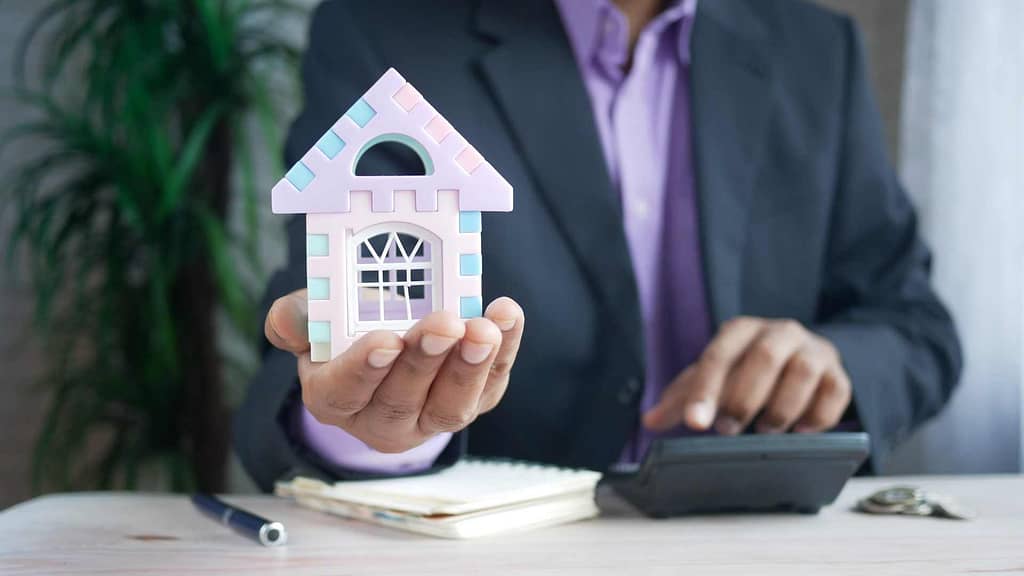 Factors that Affect New Roof Cost in Arkansas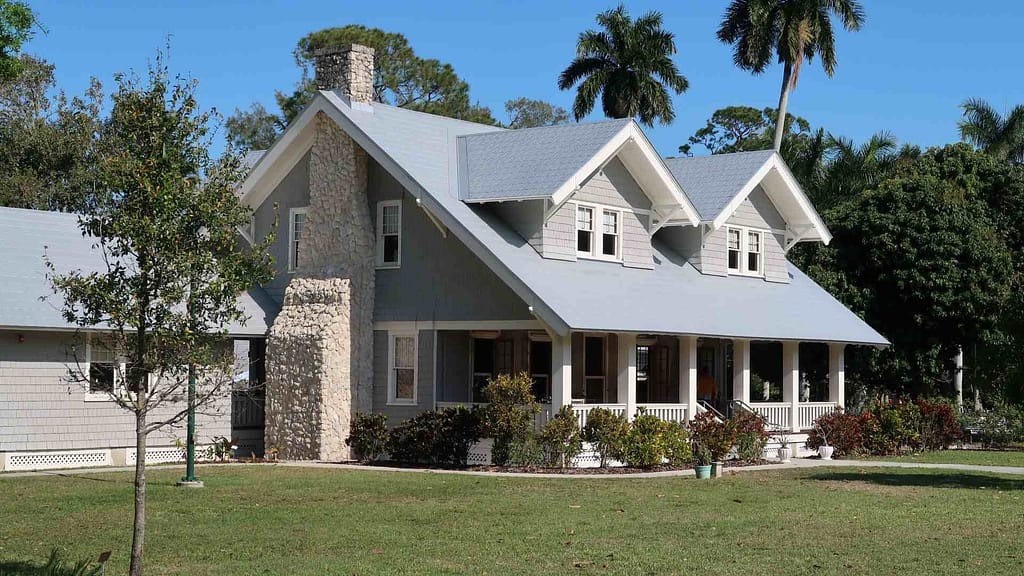 Arkansas new roof cost is influenced by several factors. The size of your roof, material choice, labor rates of your chosen Arkansas roofing contractor and roof complexity and all contribute to the final cost. Let's delve into each factor.
Roof Size: The size of your roof is one of the most significant factors affecting the cost of a new roof. Contractors typically charge per roofing square. The larger your roof, the more materials and labor required, leading to a higher cost.
Pitch: The pitch or slope of your roof can also affect the cost. Steep roofs require more safety measures and specialized labor, which can increase the cost.
Roof Material: The material chosen for your new roof greatly influences the cost. Options such as architectural asphalt shingles, designer asphalt shingles, metal roofing, and solar roofing come at different price points.
Labor Cost: Labor costs vary from one Arkansas roofing contractor to another. These costs account for the expertise and time of the professionals working on your roof. It's important to choose a reputable local roofing company that offers a balance between cost and quality service.
Location: Your geographic location can also impact the cost of roof replacement. Certain regions in Arkansas may have higher costs due to increased demand for roofing services or higher costs of living.
Permits: Depending on your local regulations, you may need to secure a permit for your roof replacement, which adds to the overall cost. Permit prices may vary, so be sure to check local regulations or consult with your Arkansas roofing contractor.
Clean Up and Disposal Fees: Finally, don't forget to factor in the cost of cleanup and disposal of your old roof. Many contractors include this in their estimate, but it's always a good idea to confirm to avoid any unexpected costs.
Choosing the Right Materials for You
When it comes to roof replacement, the choice of materials significantly affects both the cost and the performance of your new roof. By understanding the features and price points, you can make an informed decision that balances cost, durability, aesthetics, and energy efficiency. In Arkansas, we work with four main roofing materials:
Architectural Asphalt Shingles
Architectural asphalt shingles, also known as dimensional shingles, offer a blend of affordability and durability. They feature a multi-dimensional texture that gives them an appealing, high-end look. These shingles typically cost between $350 and $500 per square (a 10×10 foot area).
Designer Asphalt Shingles
Designer asphalt shingles are a premium option, known for their unique design profiles and superior longevity. They replicate the look of more expensive roofing materials like cedar or slate, providing high aesthetic value. The cost for these shingles usually falls between $450 and $700 per square.
Metal Roofing
Metal roofing is a durable and environmentally friendly choice. Depending on the type of metal used, the cost ranges from $700 to $1,000 per square and It can last up to 70 years with proper maintenance, making it a long-lasting investment.
Solar Roof
A solar roof not only provides protection from the elements but also generates electricity for your home. While the upfront cost is significantly higher (around $2,200 per square), the long-term energy savings and potential tax credits can make it a cost-effective choice over time.
Does Arkansas Climate Affect Roof's Lifespan?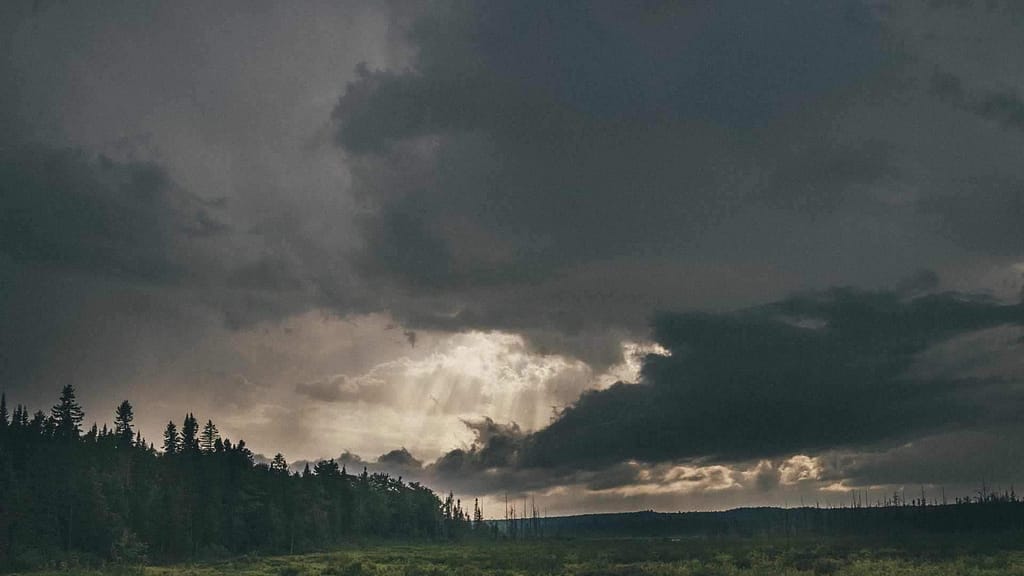 Arkansas weather, known for its hot, humid summers and mild to cool winters, can affect your roof's lifespan. For instance, a metal roof can resist the heat better than an asphalt shingle roof. Considering the climate is vital when estimating your Arkansas roof replacement cost and choosing materials.
When Do You Need a New Roof?
Regular roof inspections can help you determine when it's time for a new roof. If you notice cracked or missing shingles, leaks, or other significant damages, it may be more cost-effective to replace your roof rather than continue with repairs. Our Arkansas roofing calculator can provide a more accurate estimate of your Arkansas new roof cost.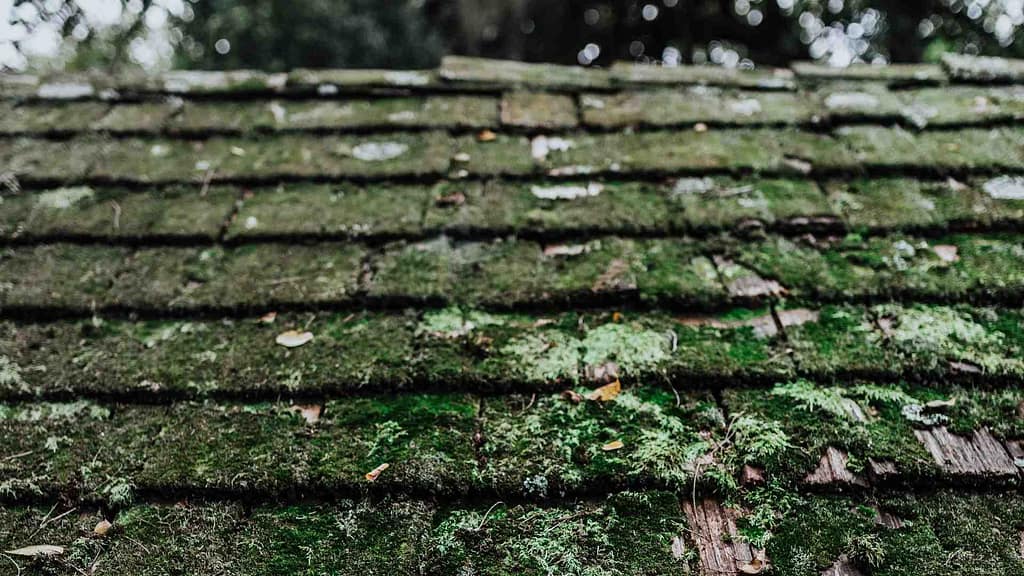 Layering or Old Roof Removal
When replacing your roof, you can opt for either layering (adding new shingles over the old ones) or complete old roof removal. While layering can save on initial costs, complete removal allows your Arkansas roofer to inspect for underlying damage and provides a clean slate for your new roof.
Roof Replacement or Roof Repair
Deciding between roof repair and roof replacement often depends on the extent of damage and the age of your existing roof. Minor damages may warrant a simple repair, but if your roof is near the end of its lifespan, replacement may be the most economical choice in the long run.
Full or Partial Roof Replacement
A full roof replacement involves replacing the entire roof, while a partial replacement targets specific damaged areas. Your Arkansas roofing contractor can assess the condition of your roof and advise on the most suitable course of action.
Arkansas Roofing FAQs
How can I prepare my roof for severe weather in Arkansas?

Severe weather can include heavy rains, high winds, and hail. To safeguard your roof, start by conducting regular roof inspections or hire a local Arkansas roofing contractor to identify potential issues such as loose shingles, broken tiles, or damaged flashing.
What are the signs of roof damage and how can I address them?

Typical signs of roof damage include missing or curled shingles, granules in the gutters, leaks or water stains in your attic, and a sagging roof deck. If you notice these issues, it may be time to consider roof repair or replacement. To accurately assess the cost of fixing these damages, utilize our Arkansas new roof cost calculator.
Are there any specific building codes or regulations for roofing in Arkansas?

Yes, Arkansas has specific building codes related to roofing. Compliance with these codes is critical. An experienced Arkansas roofing contractor will be knowledgeable about these regulations and ensure your roof replacement adheres to them.
How can I improve the energy efficiency of my roof in Arkansas's climate?

Improving the energy efficiency of your roof can result in significant savings on your energy bills. Choosing the right roofing material is crucial – metal and solar roofs are known for their energy efficiency. A lighter roof color can reflect more sunlight, reducing your home's cooling costs.
What type of roof maintenance is recommended to prevent issues and extend the lifespan of my roof?

Regular roof maintenance includes cleaning your gutters, inspecting for and repairing minor damages like small leaks or loose shingles, and checking the attic for signs of moisture or sunlight penetration. Regular roof inspections by a professional Arkansas roofer can spot potential issues before they become major problems.
Interesting Facts About Arkansas
| | |
| --- | --- |
| Average roof replacement price in Arkansas | $7,000 |
| The number of Arkansas roofs we've measured | 1,498,922 |
| Average Arkansas home size | 1,800 Square Feet |
| Average Arkansas property size (2020 Parcel Data) | 0.70 Acres or 30,500 Sqft |
| Largest zip code in Arkansas | 71953 – Mena (718 Square Miles) |
| Average roof slope on Arkansas homes | 4/12 Pitch or 18.43 Degrees |
| Most common roof type in Arkansas | Asphalt Shingle |
| Arkansas's weather averages | Lows of 53F/12C to highs around 71F/22C |
| Arkansas's population estimated (2022) | 3,017,825 |
| Arkansas's Time Zone | Central Standard Time (GMT -5) |
| Arkansas's total square miles | 51,993 |
Data Collected 2021
See how your home compares to the average roof replacement price in Arkansas. You can get a free estimate for a new roof via our free roof cost calculator. Get instant roof replacement costs for your exact home and connect with the highest-rated roofing contractor near you.
Thinking of financing your new Arkansas roof?
A new roof can be an unexpected cost. You may need to borrow some money to get it done. We've built a simple roof financing calculator to help you figure out your monthly payments.
The Most Popular Areas We Serve In Arkansas