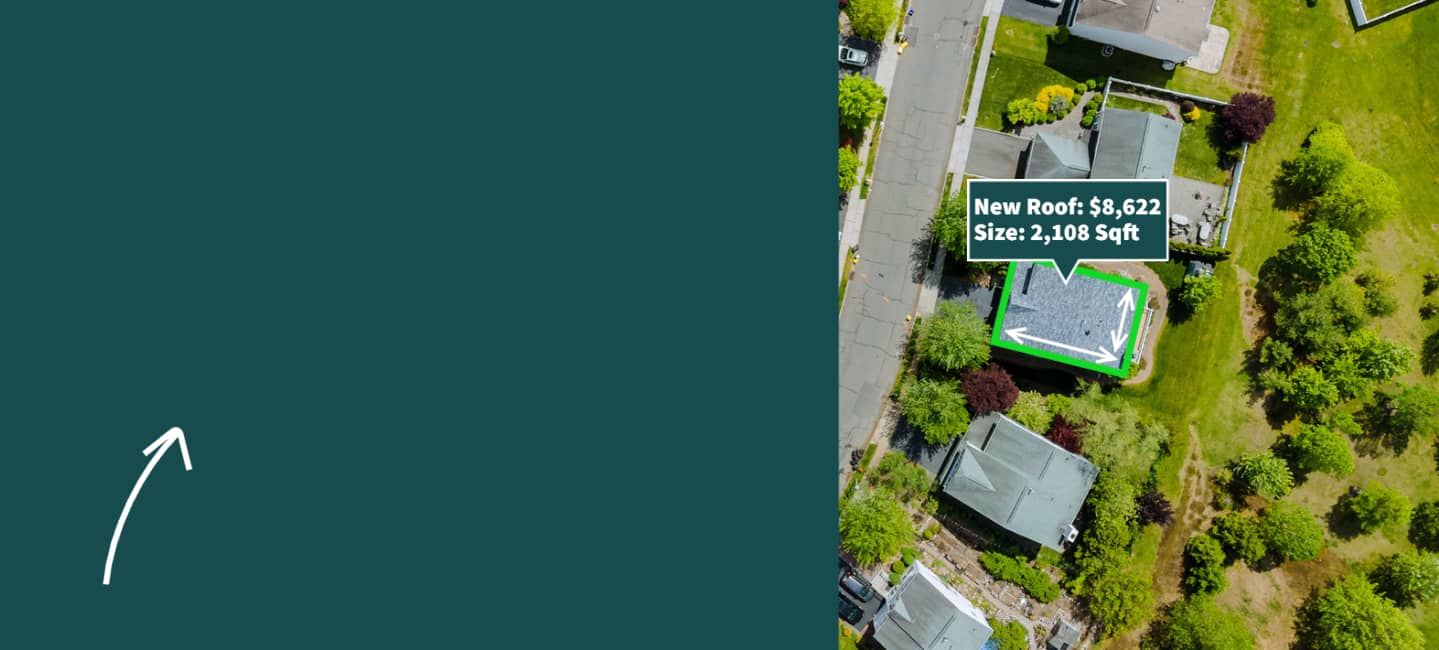 Tennessee Roof Replacement Costs
Instantly get a Tennessee new roof cost with our roofing calculator. See local Tennessee roofing contractor prices for Asphalt, Metal, and Solar Roofing. Connect with a local Tennessee Roofer today.
No signup required.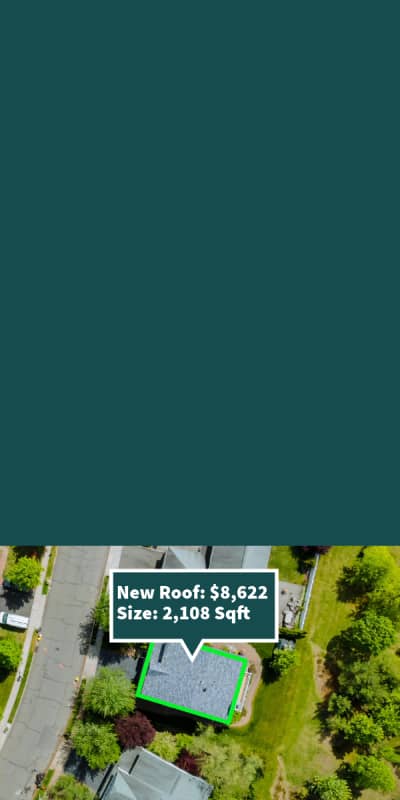 Tennessee Roof Replacement Costs
Instantly get a Tennessee new roof cost with our roofing calculator. See local Tennessee roofing contractor prices for Asphalt, Metal, and Solar Roofing. Connect with a local Tennessee Roofer today.
Wondering what it's going to cost to replace your roof in Tennessee?

Measure
2,964,066 roofs scanned in Tennessee

Estimate
Average new roof cost in Tennessee is $12,000

Connect
844 highly-rated roofing contractors in Tennessee
At Instant Roofer, we're committed to providing top-tier service with a focus on convenience and accessibility. That's why we've developed an innovative online platform to simplify your roofing cost estimation process. With just a few clicks, our powerful Tennessee roofing calculator eliminates the need for paperwork, offering you a quick, accurate, and hassle-free way to determine your Tennessee roof replacement cost. Enjoy an unrivaled roofing experience with Instant Roofer – simple, effective, and designed with you in mind.
Enter your address into Instant Roofer.
Confirm your home via Satellite Imagery.
Instantly view your estimated cost and roof size.
Submit the information to receive an estimate from the most affordable, top-rated Tennessee roofer.
Discover Top-Tier Tennessee Roofer in Moments.
With our comprehensive Tennessee roofing calculator, we've streamlined the process of connecting with the ideal roofing contractor for your needs. Our algorithm takes into account each contractor's industry expertise and competitive pricing to match you with the highest-rated Tennessee roofer best suited to your project's specifics. Explore and compare your options swiftly with Instant Roofer, making informed decisions has never been easier.
Four Customized Roofing Options For You
At Instant Roofer, we know that every home has its unique requirements and each homeowner has distinctive preferences. That's why we aim to present a variety of roofing choices that cater to your specific needs, budget, and desires. Be it durability, visual appeal, or energy efficiency you're seeking, we've got a tailored solution just for you.
Leverage our Tennessee roofing calculator to delve into and compare the costs of four different, yet equally robust roofing materials. No matter your choice, you can rely on us to link you with the most efficient and top-rated Tennessee roofing contractor for your project.
Better Roof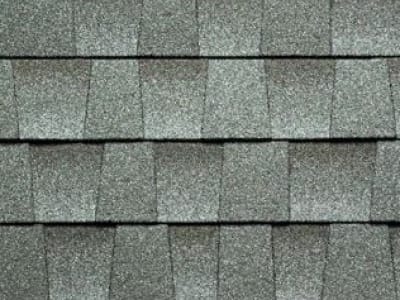 Limited Shingle Style Options
Average Life and Warranty
Average Impact and Wind Rating
Best roof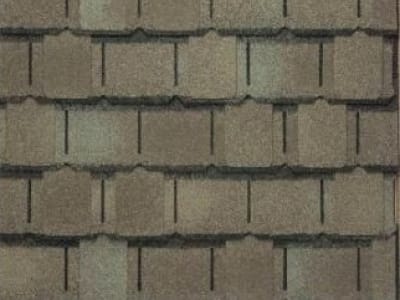 Bigger and Thicker Asphalt Shingle
Better Protection Against Algae
Longer Lasting Life and Warranty
Better Impact and Wind Rating
Metal Roof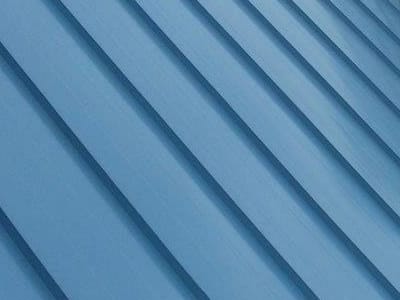 Better protection from fire
Better home cooling (UV Protection)
Best Impact and Wind Rating
Solar Roof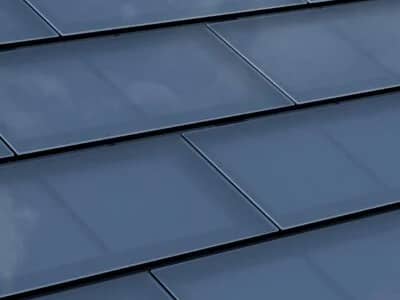 Up to 30% in Federal Tax Credits
Potential $0 Electricity Costs
Receive Your Tennessee Roof Replacement Cost Online Today In Seconds
No sign-up is required.

"Instant Roofers estimate was spot on. The contractor it recommended was excellent. All around a great experience."
Our Unique Approach
While roofs are built to last, years of exposure to harsh weather can result in damage and leaks. Once your roof has surpassed its useful lifespan, replacement becomes necessary. However, the cost can vary significantly based on your existing roof's nature, the selected materials for the new roof, any required home repairs prior to the installation, and the overall amount of work involved.
In the past, we've developed roofing calculators to assist homeowners. However, we noticed a recurring challenge: most homeowners were unsure of their roof's dimensions, leading to inaccurate cost estimations for roof replacements. That's when an innovative thought struck us: what if we could design a tool that automatically calculates the roof's size based on minimal input, eliminating the need for homeowners to perform complex measurements themselves?
This is where Instant Roofer shines. Our Tennessee roofing calculator is built on a foundation of simplicity and accuracy, rather than intrusive marketing tactics or unnecessary upsells. We aim to provide clear, accurate estimates to your roofing project without any fuss.
Instant Roofer sprang to life from this concept. By merging the skills of tech enthusiasts with experienced roofers, we've constructed the most user-friendly and rapid way to estimate roofing costs across America.
And the best part… Instant Roofer is wholly owned, developed, and operated by an all-American team.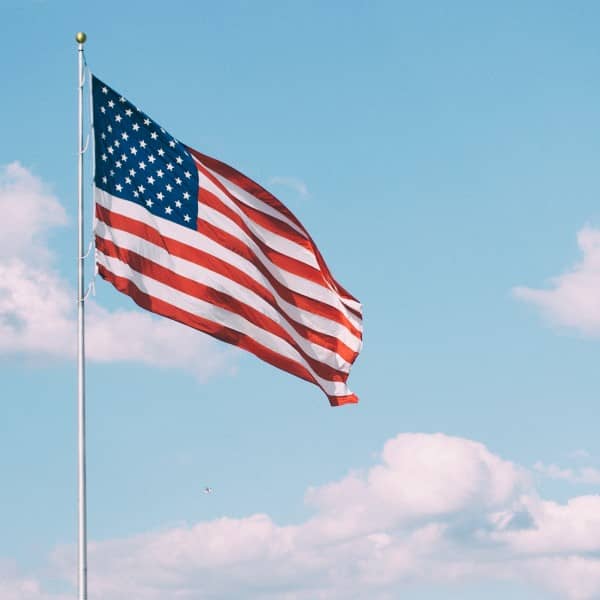 Our Simplified Tennessee Roofing Calculator
Instant Roofer offers the convenience of obtaining precise roofing estimates from local Tennessee roofing contractors, all without stepping out of your home. We harness the power of big data and artificial intelligence to deliver rapid, affordable, and highly accurate roof replacement costs.
Our unique method of pairing you with the perfect Tennessee roofer is all about data analysis. We review the pricing models of various roofing contractors in your area and cross-reference them with online ratings. This assures you receive not only the most competitive pricing but also connect with the highest-rated Tennessee roofer for a seamless roof installation experience.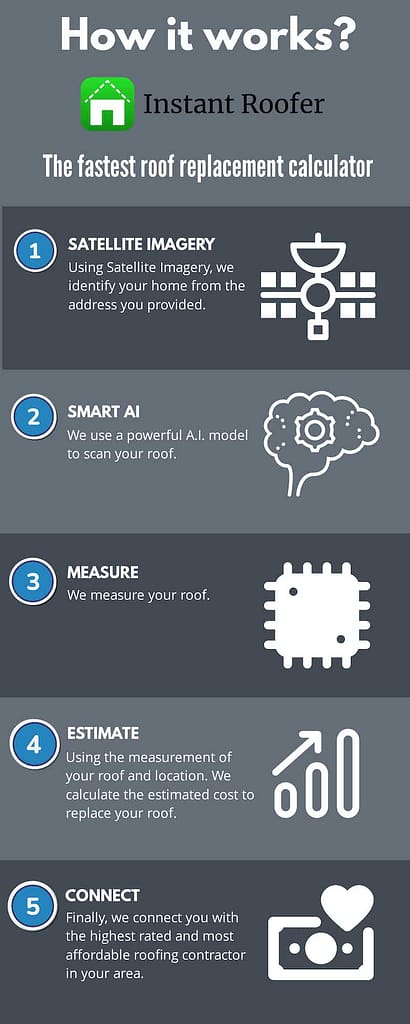 About Instant Roofer
We often encounter the question: "Are you a roofing company?" The answer is yes… and no. Consider us your digital liaison to the roofing industry. Just like UBER revolutionized transportation, we leverage technology to simplify and streamline the roofing process, benefiting you and the roofing contractor alike.
Our Role in Your Roofing Journey
Replacing a roof represents a significant investment, with the average cost in Tennessee hovering around $12,000. Our mission is to make this process as straightforward as possible. Leveraging A.I., we've measured the roof sizes of over 129 million homes across the United States.
We've forged connections with local Tennessee roofing companies across every county. We're not just talking about any roofers, but a top-rated professional Tennessee roofer in your area. Each of these companies has provided us with their per square foot installation rates, allowing us to compile a comprehensive database. By assessing each roofing contractor's price point in conjunction with their ratings, we're able to recommend the best-suited Tennessee roofing contractor for your specific needs.
Our Contribution to Roofing Contractors
Roofing complexities abound, with considerations ranging from pitch and facets to eaves and ridges. We initiate the process by offering an estimate but it's recommended obtaining an accurate, in-person quote for final figures.
In contrast to other roof replacement cost platforms, we don't scatter your data among numerous roofers. We carefully select the most compatible roofer in your area and ensure they have all the necessary details to execute your roofing project.
Instant Roofer lives up to its name. The moment you accept your online roof replacement estimate, we spring into action. The chosen roofer gets notified of an incoming project and we confirm the Tennessee roofing contractor with you.
Top 20 Tennessee Roofing Contractors
Enter your address in our app to learn who has the best combination of reviews and pricing for your exact home. Updated: 9/27/23
On the Mark Roofing
(615) 436-4111
5
36 Google reviews
3058 Foust Drive
Spring Hill, TN 37174
R&D ROOFING
(931) 273-2250
5
21 Google reviews
7039 McMinnville Highway
Manchester, TN 37355
Wells Roofing and Remodeling
(901) 482-2546
5
413 Google reviews
5118 Park Avenue
Memphis, TN 38117
JRC, Incorporated
(615) 851-1725
5
301 Google reviews
2098 Tom Austin Highway
Greenbrier, TN 37073
Quality Exteriors
(615) 216-6455
5
285 Google reviews
9068 Franklin Rd
Murfreesboro, TN 37128
Show 15 More

JL Construction LLC
(615) 979-2433
5
266 Google reviews

3069 Sakari Circle
Spring Hill, TN 37174

JRC Inc
(615) 851-1725
5
257 Google reviews

2098 Tom Austin Hwy
Greenbrier, TN 37073

Storm Guard Roofing & Construction of Nashville
(615) 380-4960
5
240 Google reviews

256 Seaboard Lane
Franklin, TN 37067

Sortos Roofing and More
(615) 557-0124
5
225 Google reviews

2414 Memorial Boulevard
Springfield, TN 37172

Sortos Roofing and More LLC
(615) 557-0124
5
221 Google reviews

2401 Memorial Blvd
Springfield, TN 37172

USA Roofing LLC
(615) 556-6598
5
202 Google reviews

105 4th Avenue
Murfreesboro, TN 37130

Southern Guardian Roofing
(423) 508-4907
5
192 Google reviews

2600 Reid Drive
Chattanooga, TN 37421

ContractingPRO
(901) 425-1151
5
183 Google reviews

9277 Cordova Park Road
Cordova, TN 38018

QE Roofing – Franklin
(615) 505-7663
5
173 Google reviews

725 Cool Springs Boulevard
Franklin, TN 37067

Roofing Right – Veteran Owned
(615) 640-0813
5
170 Google reviews

4339 Veterans Parkway
Murfreesboro, TN 37128

Zion Roof & Restorations
(901) 582-6977
5
166 Google reviews

803 Mount Moriah Road
Memphis, TN 38117

Trusted Roofing
(615) 714-4300
5
150 Google reviews

412A W Main St
Hendersonville, TN 37075

FLOW Roofing, LLC
(865) 910-5530
5
150 Google reviews

2012 Serene Cove Way
Knoxville, TN 37920

Roofing Right LLC
(615) 640-0813
5
156 Google reviews

1002 Graham Way
Eagleville, TN 37060

Mobley Brothers Roofing and Renovation
(865) 216-3274
5
139 Google reviews

10440 Laurel Pointe Ln
Knoxville, TN 37931
Don't see your company listed? Join our network!
How Much Does a New Roof Cost in Tennessee?
The cost of a new roof in Tennessee varies greatly depending on various factors. On average, homeowners in Tennessee spend between $5,000 and $15,000 on a new roof installation. However, this is just an average; the specific circumstances of your home could result in costs that are higher or lower. Our Tennessee roofing calculator can help you get a more accurate estimate based on your unique situation.
Factors Influence Roof Replacement Cost in Tennessee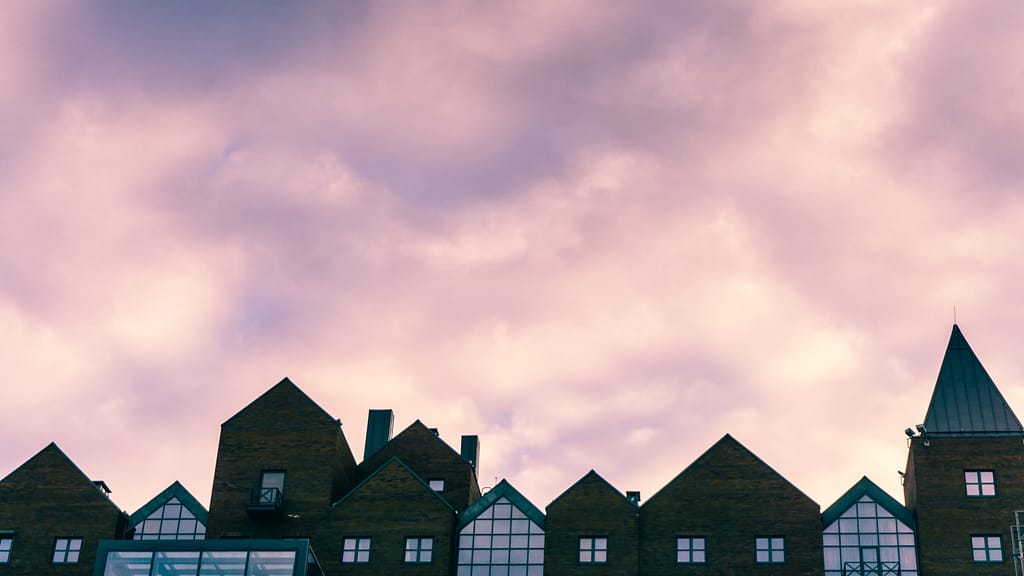 When calculating your Tennessee roof replacement cost, several factors come into play. These include the following:
Size: The size of your roof is one of the most influential factors in determining the cost. The larger the roof, the more materials and labor are required, leading to a higher price.
Pitch: The pitch or slope of your roof can also impact the cost. Steeper roofs are more challenging to work on, which can increase labor costs and require additional safety measures.
Material: The material you choose for your roof can significantly impact the overall cost. Options like Architectural Asphalt Shingle, Designer Asphalt Shingle, Metal Roofing, and Solar Roof each come with their own pricing structures.
Labor: Labor costs vary based on the complexity of the project and the expertise of the Tennessee roofing contractor you hire. More experienced contractors may charge more, but their work will likely be of a higher quality.
Location: The location of your home can also affect the cost. Certain areas of Tennessee may have higher costs of living, which can translate into higher labor costs.
Permits: In many cases, you'll need to obtain a permit for a roof replacement, which can add to the overall cost. The price of a permit varies by city and county.
Inspections: Depending on your location, you might need to have your roof inspected both before and after the installation. This is to ensure that the work complies with local building codes.
Clean Up and Disposal Fees: Clean up and disposal of your old roofing material can add to the total cost. The amount of waste generated by your project will depend on the size and material of your existing roof.
Your Roofing Material Options
When it comes to a roof replacement, the materials you choose can significantly influence both the cost and the lifespan of your roof. Here are the four options from our Tennessee roofing calculator:
Architectural Asphalt Shingle
Architectural asphalt shingles are a budget-friendly option, with prices typically ranging from $350 to $500 per square (which is a roofing term for 100 square feet). This includes both the material and installation costs.
Designer Asphalt Shingle
Designer asphalt shingles offer a more luxurious appearance and tend to cost a bit more than their architectural counterparts. You can expect to pay around $450 to $700 per square for these materials, including installation.
Metal Roofing
Metal roofing is known for its durability and longevity but also carries a higher upfront cost. Depending on the type of metal used, prices can range from $700 to $1,200 per square. However, considering its lifespan, many homeowners find it a worthwhile investment.
Solar Roof
Solar roofs are a significant investment due to their advanced technology. The cost of a solar roof can vary widely, depending on the size of the home and the system's complexity. They can range from $2,000 to $4,000 per square. While this may seem steep, it's important to consider the potential savings on energy bills and possible tax incentives when evaluating the cost.
Does Tennessee Weather Impact Roof's Lifespan?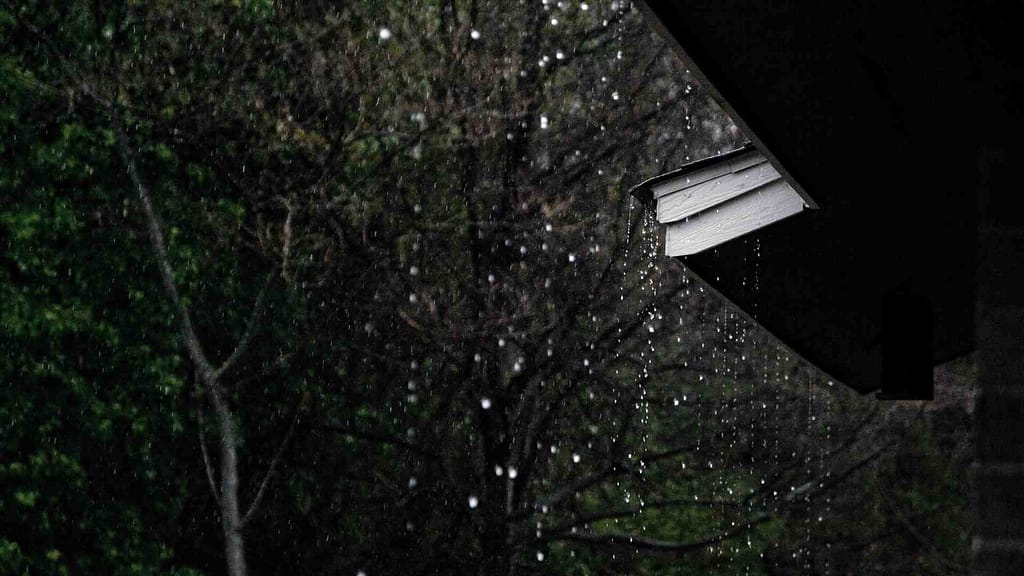 Yes, the weather in Tennessee can significantly impact the lifespan of your roof. Factors such as intense sunlight, heavy rains, strong winds, and occasional hail can wear down roofing materials over time, especially if the installation was not done correctly. That's why it's crucial to hire a reliable Tennessee roofer who can ensure a high-quality installation. This will maximize the lifespan of your roof and protect your investment.
When Do You Need a New Roof?
There are several signs that you may need a new roof. These include missing or damaged shingles, frequent leaks, granules in your gutters, and a roof that's over 20 years old. If your existing roof is showing these signs of wear and tear, it may be more cost-effective in the long run to invest in a new roof installation. Tennessee roofing contractor can provide a professional assessment and help you make an informed decision.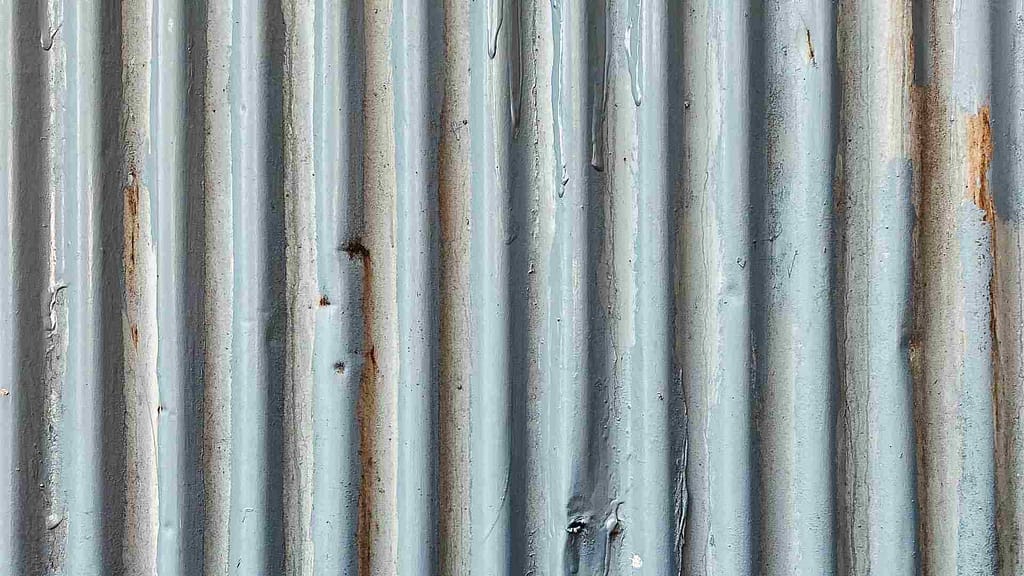 Tennessee Roofing FAQs
How long do new roofs last?

The lifespan of a new roof can vary greatly depending on the type of roofing material used, the quality of the installation, the climate, and how well it's maintained. On average, an asphalt shingle roof, the most common type in Tennessee, can last between 20 to 30 years.
How can I protect my roof from storm damage?

In Tennessee, roofs can be susceptible to damage from storms and extreme weather. Regular inspections, particularly after severe weather events, can identify and address issues before they become significant problems. Also, keeping gutters clean and trimming overhanging branches can help prevent damage.
How much is the new roof in Tennessee?

The cost of a new roof in Tennessee varies depending on several factors. On average, you might expect to pay between $350 and $1,200 per square for materials and installation, depending on the type of roofing material. For more precise estimates, use our Tennessee Roofing Calculator.
How can I improve the energy efficiency of my roof in Tennessee's climate?

There are several ways to improve the energy efficiency of your roof. Choosing light-colored or "cool" roofing materials can reflect more sunlight and absorb less heat. Insulation and proper ventilation are also key to keeping your home cooler in the summer and warmer in the winter. Consider a solar roof, which can generate electricity for your home and significantly cut your energy bills.
What type of roof maintenance is recommended to ensure longevity and prevent issues?

Regular inspections, at least once a year, can help spot potential issues early. Keep your gutters clean and free of debris to ensure proper drainage, and replace any damaged or missing shingles promptly. Consider hiring a professional Tennessee roofer for a thorough inspection and maintenance.
Interesting Facts About Tennessee
| | |
| --- | --- |
| Average roof replacement price in Tennessee | $12,000 |
| The number of Tennessee roofs we've measured | 2,964,066 |
| Average Tennessee home size | 1,850 Square Feet |
| Average Tennessee property size (2020 Parcel Data) | 0.58 Acres or 25,600 Sqft |
| Largest zip code in Tennessee | 38583 – Sparta (380 Square Miles) |
| Average roof slope on Tennessee homes | 4/12 Pitch or 18.43 Degrees |
| Most common roof type in Tennessee | Asphalt Shingle |
| Tennessee's weather averages | Lows of 49F/9C to highs around 70F/21C |
| Tennessee's population estimated (2022) | 6 |
| Tennessee's Time Zone | Central Standard Time (GMT -4) |
| Tennessee's total square miles | 41,233 |
Data Collected 2021
See how your home compares to the average roof replacement price in Tennessee. You can get a free estimate for a new roof via our free roof cost calculator. Get instant roof replacement costs for your exact home and connect with the highest-rated roofing contractor near you.
Thinking of financing your new Tennessee roof?
A new roof can be an unexpected cost. You may need to borrow some money to get it done. We've built a simple roof financing calculator to help you figure out your monthly payments.
The Most Popular Areas We Serve In Tennessee