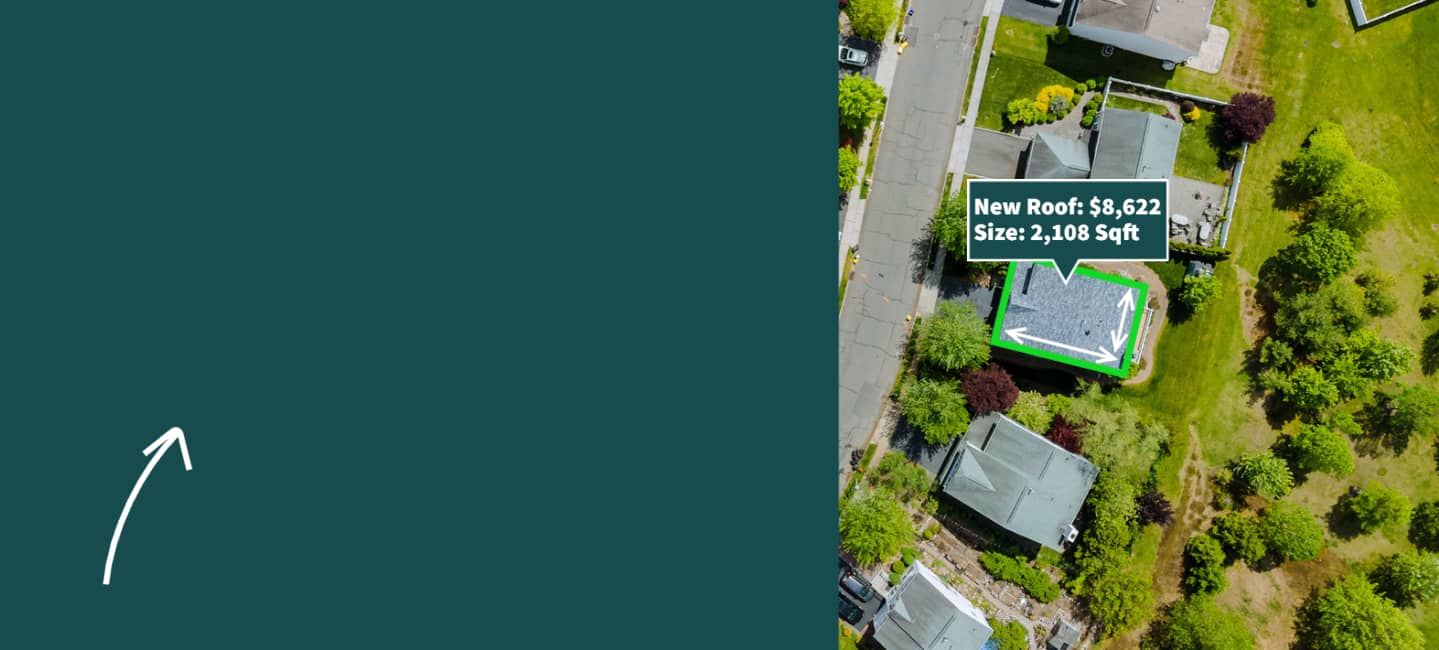 Texas Roof Replacement Costs
Instantly get a Texas new roof cost with our roofing calculator. See local Texas roofing contractor prices for Asphalt, Metal, and Solar Roofing. Connect with a local Texas Roofer today.
No signup required.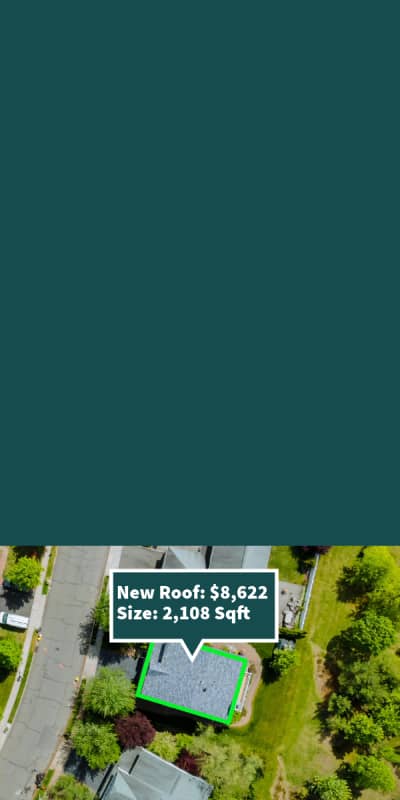 Texas Roof Replacement Costs
Instantly get a Texas new roof cost with our roofing calculator. See local Texas roofing contractor prices for Asphalt, Metal, and Solar Roofing. Connect with a local Texas Roofer today.
Wondering what it's going to cost to replace your roof in Texas?

Measure
9,638,069 roofs scanned in Texas

Estimate
Average new roof cost in Texas is $8,100

Connect
3,954 highly-rated roofing contractors in Texas
Obtaining your Texas roof replacement cost has never been easier. With our streamlined process, you can receive an accurate estimate in under a minute, without the need to sign up. Simply provide some details about your roofing needs, and we'll handle the rest.
Enter your address into Instant Roofer.
Confirm your home via Satellite Imagery.
Instantly view your estimated cost and roof size.
Submit the information to receive an estimate from the most affordable, top-rated Texas roofer.
In a flash, you'll have your roofing estimate of your choice guided by both budget and personal preferences!
Discover Highest-Rated and Cost-Effective Texas Roofer in Moments.
Leverage our Texas roofing calculator to identify the most economical solution for your roof replacement. Our cutting-edge technology enables us to examine your home and pair you with a top-rated local Texas roofer. After considering each contractor's cost and online reputation, we can pinpoint the best match for your unique roofing needs.
Our Roofing Selections
At Instant Roofer, we recognize the uniqueness of each home and respect the different preferences of homeowners. As such, we're committed to offering an array of roofing choices that align with your specific needs and budget. From aesthetic appeal to durability, to energy efficiency, we've got you covered.
With our Texas Roofing Calculator, you're empowered to compare the costs of four distinct roofing materials — Architectural Asphalt Shingles, Designer Asphalt Shingles, Metal Roofing, and Solar Roofing.
Take a moment to learn about these materials and determine which one aligns with your preferences and needs. Whatever your selection, you can trust us to connect you with the top-rated Texas roofing contractor who offers the best value for your project.
Better Roof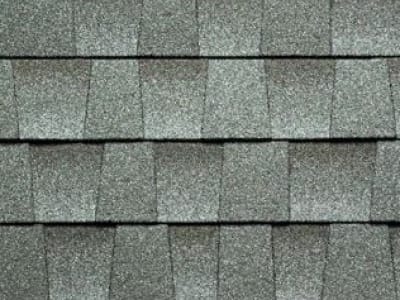 Limited Shingle Style Options
Average Life and Warranty
Average Impact and Wind Rating
Best roof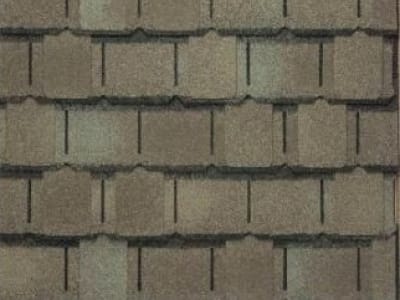 Bigger and Thicker Asphalt Shingle
Better Protection Against Algae
Longer Lasting Life and Warranty
Better Impact and Wind Rating
Metal Roof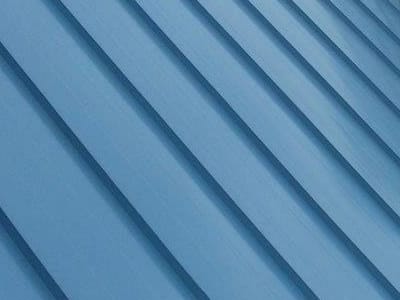 Better protection from fire
Better home cooling (UV Protection)
Best Impact and Wind Rating
Solar Roof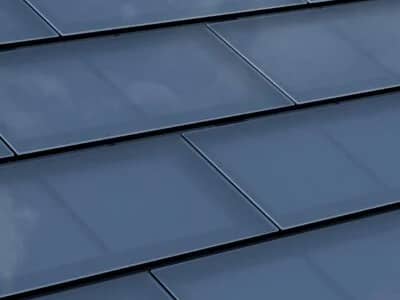 Up to 30% in Federal Tax Credits
Potential $0 Electricity Costs
Receive Your Texas Roof Replacement Cost Online Today In Seconds
No sign-up is required.

"Instant Roofers estimate was spot on. The contractor it recommended was excellent. All around a great experience."
Our Exceptional Approach
When planning for a roof replacement, understanding what influences the total cost is crucial. Multiple factors like your home's age and size, the number of stories it has, and the type of roofing material you select, contribute to the final Texas roof replacement cost.
In our experience building roofing calculators, we discovered that many homeowners struggled with identifying their roof's size. This issue often led them on time-consuming trips to home improvement stores and lengthy online searches to determine their roof's complexity. To streamline this process, we created an innovative tool that simplifies it all. Simply input your address into our Texas roofing calculator, and you'll get an immediate estimate for your Texas new roof cost from the best priced and high rated contractors in your area.
We envisioned a platform that would provide genuine, relevant information without bombarding users with unnecessary sales pitches or spam as Internet is filled with information about roof replacement costs, but not all of it is valuable or user-friendly. This vision laid the foundation for Instant Roofer.
Instant Roofer brings together tech enthusiasts and experienced roofers to offer an effortless, speedy, and free access to calculate roof replacement costs anywhere in America. The result is a unique solution that redefines the way homeowners in Texas estimate their new roof cost.
What sets us apart… We're proudly 100% American-owned, developed, and operated, passionately serving the roofing estimate needs of our fellow citizens with steadfast commitment and proficiency.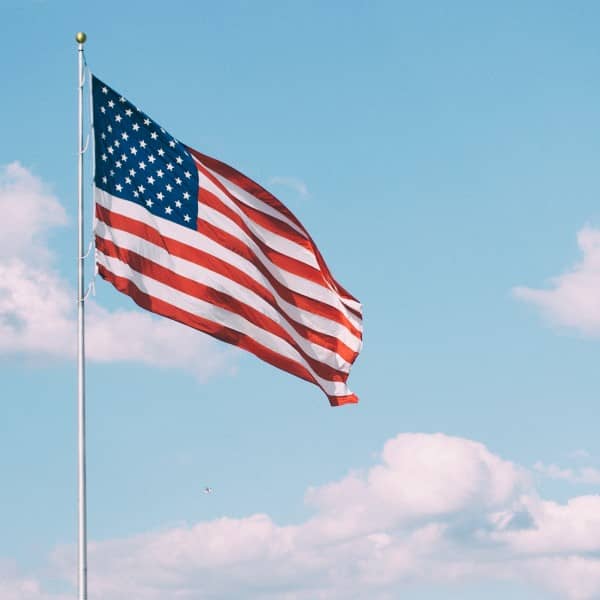 Your Go-To Texas Roofing Calculator
At Instant Roofer, we're anything but ordinary. We employ Artificial Intelligence to measure your roof directly from satellite images – taking our Texas roof replacement cost calculator to the next level. By harnessing the power of big data and collaborating with local Texas roofing contractors, we offer you the most accurate and affordable online roof replacement estimates in a matter of seconds.
How do we ensure you connect with the top Texas roofer? Our approach is twofold: we examine the pricing of roofing contractors in your area and evaluate their online ratings. This dual analysis guarantees you receive the best price and connect with the highest-rated Texas Roofing contractor.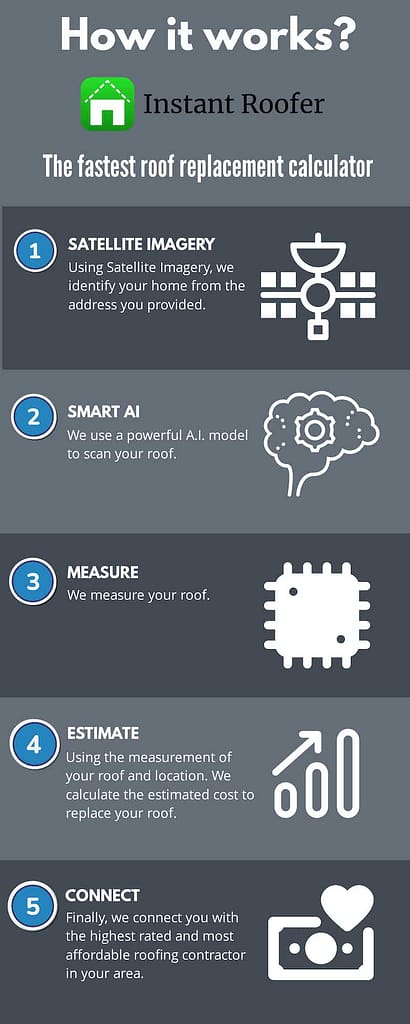 About Instant Roofer
When people inquire about us, they often wonder if we're a traditional roofing company. Well, the answer is both yes and no. Imagine us as the UBER of the roofing industry. We harness the power of technology to streamline the roofing process, offering benefits not just to you, but to the roofing contractor as well.
We understand that roofing can be complex, with many variables such as roof pitch, facets, eaves, ridges, and more to consider. That's why we kick-off the process by offering a rough estimate, although we always advocate for obtaining a detailed quote from a local roofer.
In contrast to other roof replacement cost providers, we don't blast your data to an array of roofers. Instead, we handpick the top Texas roofer in your area, working in tandem with them to ensure they have the requisite details to execute your new roofing project seamlessly.
Indeed, the "Instant" in Instant Roofer isn't just for show. The moment you accept your online roof replacement estimate, we spring into action. We promptly alert the Texas roofer of an incoming project, confirm the Texas roofing company with you, and set the wheels in motion by providing them the details to give you a final roof replacement estimate cost.
Top 20 Texas Roofing Contractors
Enter your address in our app to learn who has the best combination of reviews and pricing for your exact home. Updated: 9/27/23
Restoration Roofing & Remodeling LLC
(832) 388-5393
4.8
28 Google reviews
6902 Farm to Market 2920
Spring, TX 77379
JenPro Roofing & General Contracting
(512) 573-0055
5
234 Google reviews
25 Summer Sun Cv
Kyle, TX 78640
Hawk 3 Construction
(214) 335-0467
5
54 Google reviews
613 North Walnut Street
Roanoke, TX 76262
DT Roofing LLC
(817) 579-7800
5
548 Google reviews
5900 E US Highway 377 Ste 102
Granbury, TX 76049
Results Roofing
(214) 301-5533
5
736 Google reviews
2828 East Trinity Mills Road
Carrollton, TX 75006
Show 15 More

Priority Roofing
(469) 615-8193
5
497 Google reviews

1420 W Mockingbird Ln Ste 540
Dallas, TX 75247

Bondoc Roofing
(210) 896-3209
5
849 Google reviews

900 Isom Road
San Antonio, TX 78216

LOA Construction & Austin Roofing
(281) 682-5663
5
451 Google reviews

706 W Ben White Blvd Ste A233
Austin, TX 78704

Results Roofing LLC
(417) 650-0661
5
710 Google reviews

2828 E Trinity Mills Rd Ste 220
Carrollton, TX 75006

Bondoc Roofing LLC
(210) 896-3209
5
847 Google reviews

900 Isom Rd Ste 305
San Antonio, TX 78216

LOA Construction and Austin Roofing
(512) 348-6877
5
465 Google reviews

706 West Ben White Boulevard
Austin, TX 78704

Rhino Roofers
(210) 361-7663
5
442 Google reviews

4949 N Loop 1604 W Ste 250
San Antonio, TX 78249

DT Roofing
(817) 579-7800
5
559 Google reviews

5900 East US Highway 377
Granbury, TX 76049

Touchstone Roofing, LLC
(972) 418-2992
5
353 Google reviews

6160 Warren Parkway
Frisco, TX 75034

Touchstone Roofing LLC
(214) 998-8184
5
356 Google reviews

6160 Warren Pkwy Ste 100
Frisco, TX 75034

Priority Roofing of Austin
(512) 884-1287
5
341 Google reviews

12303 Technology Blvd Ste 900
Austin, TX 78727

Texas Vets Roofing
(972) 288-7663
5
338 Google reviews

818 Dalworth Drive
Mesquite, TX 75149

Texas Vets Roofing Inc
(972) 288-7663
5
333 Google reviews

818 Dalworth Dr Ste A
Mesquite, TX 75149

Roofing and Siding Smiths
(903) 456-9956
5
314 Google reviews

2218 Farm to Market 1564
Greenville, TX 75402

Compass Roofing
(817) 657-6165
5
275 Google reviews

6040 Camp Bowie Blvd Ste 58
Fort Worth, TX 76116
Don't see your company listed? Join our network!
Understanding Roofing in Texas
Roofs in Texas are not just structures that cover our homes, but they also serve as our first line of defense against various weather elements. The roof pitch, materials, and installation methods are all designed with the unique Texas climate in mind. Whether it's intense sun, high winds, or heavy rain, severe weather events like hurricanes and tornadoes, and occasional hailstorm, a roof in Texas needs to be durable and resilient.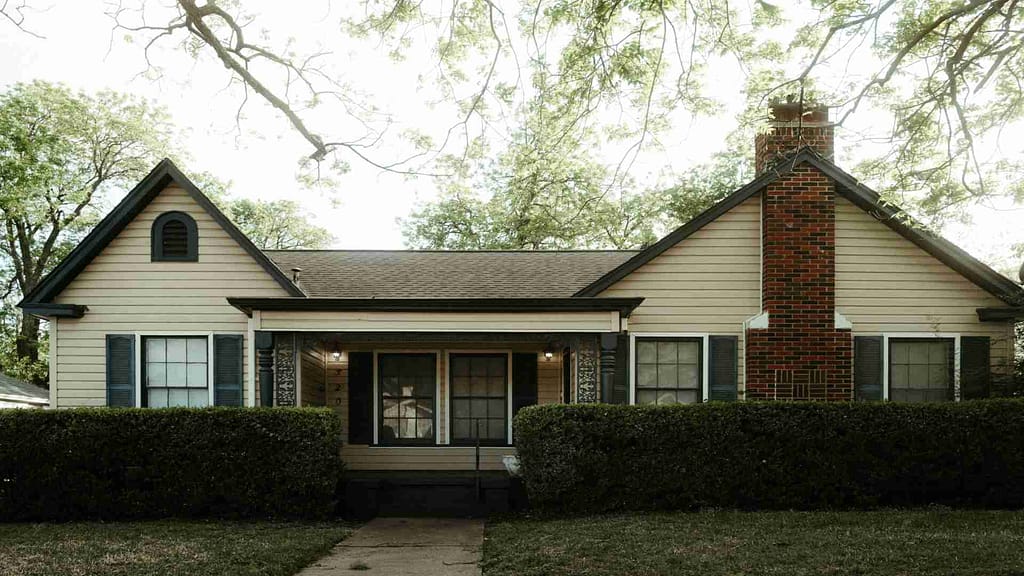 Average Cost of Roof Replacement in Texas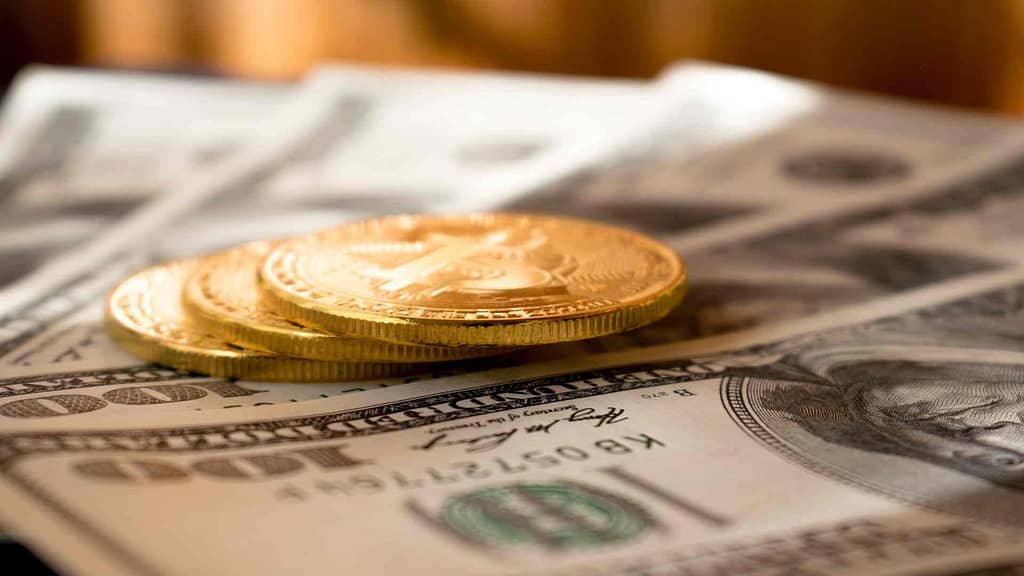 Average roof replacement cost in Texas can vary widely depending on the size of your home, the type of roofing material, and the specifics of the installation. Whether you're located in a bustling city or a quiet rural area, our Texas roofing calculator can give you a reliable estimate. Here are several factors that influence the new roof cost:
Roof Size – Larger roof area means more materials are required and consequently more labor, making the roof size a primary factor in the final price.
Roof Pitch or Slope – Steeper roofs can be more challenging and time-consuming to work on, potentially increasing labor costs. Also, they may require additional materials to prevent leaks which would also affect the overall price.
Existing Roof Condition – For instance, if there's substantial storm damage or underlying structural issues, these would need to be addressed before installing new roof. This added work could increase your overall roof replacement cost.
Material Costs – Another major contributor to the total Texas new roof cost as they all come at different price points, reflecting their unique benefits and features.
Labor Cost – Can vary based on the complexity of the job, the roof's size, and the chosen material. Texas roofer needs to consider the effort and time it takes to remove the old roof, prepare the surface, and install the new roof. However, quality workmanship is worth the investment.
Roof Type and Additional Requirements – Complex roofs with multiple angles or features like chimneys or skylights may require more labor and materials. Also, roofing such as a Solar, might have additional requirements affecting the overall price.
Weather Condition – Some seasons, such as late spring and summer, are popular for roofing work and might be more expensive due to higher demand. Alternatively, scheduling your project during off-peak seasons might allow for better pricing.
Roofing Materials
When considering a new roof, one of the most critical decisions to make is the type of roofing material. The selection should reflect not only your budget but also the architectural style of your home and the climatic conditions in Texas. Using our Texas Roofing calculator, we provide instant estimates, each with unique advantages from following options: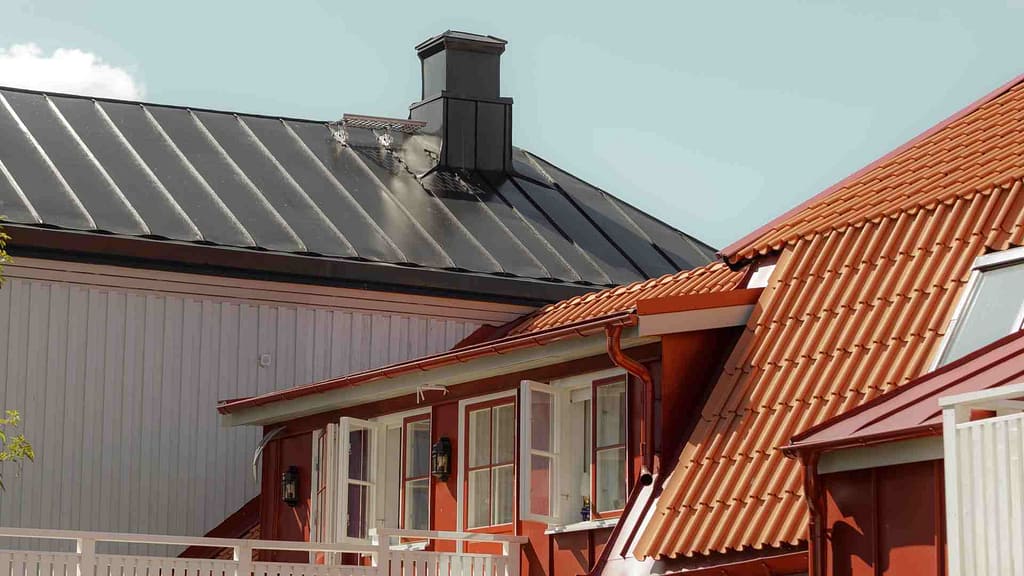 Architectural Asphalt Shingle – a popular choice for Texas roof replacements due to their affordability, durability, and aesthetic appeal. These shingles have a multi-dimensional texture that gives them a high-end look without a significant increase in cost. They're resistant to harsh weather conditions and can last up to 30 years, making them a sound investment for Texas homeowners.
Designer Asphalt Shingle – perfect choice for homeowners looking for an even more distinctive appearance. Although they come with a higher price tag, they also offer superior durability and longer warranties, which can make them a cost-effective solution in the long run for your Texas roof replacement.
Metal Roofing – a great choice for Texas homeowners looking for a long-lasting, eco-friendly roofing solution. Metal roofs are known for their strength and durability, capable of withstanding extreme weather conditions. While the initial investment for a metal roof can be higher, the long lifespan and low maintenance needs can make it a cost-effective choice in the long run.
Solar Roof – Solar Roofs are becoming increasingly popular in Texas, a state that enjoys abundant sunshine year-round. It not only provides protection from the elements but also generate clean energy, which can significantly reduce your utility bills. While the initial installation costs can be high, the savings in energy costs and the potential tax credits can make it a wise investment.
How To Know You Need A New Roof in Texas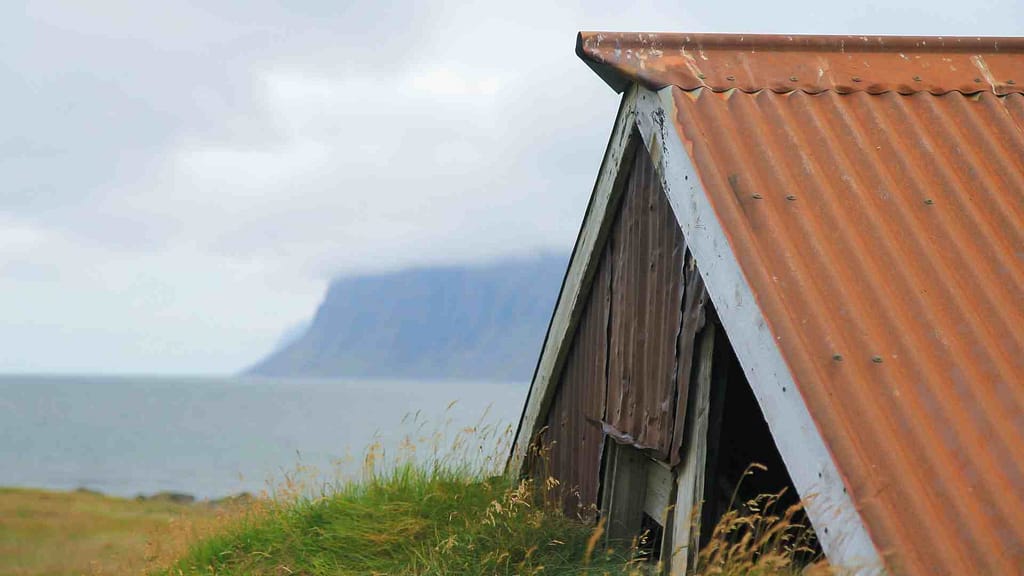 Knowing when to replace your roof is crucial to maintaining the integrity of your home. Regular inspections, both interior and exterior can identify common signs of roof damage. If you spot any of these signs, it may be time to consider a new roof.
Frequent Leaks: If you're experiencing regular leaks in your home, especially after rain or storms, this could be a strong sign that your roof needs replacement.
Granules in Gutters: If you notice granules from your shingles in your gutters, it means the protective layer on your shingles is wearing away. This is a signal that your roof is nearing the end of its life.
Missing or Damaged Shingles: In Texas, where weather can be severe, shingles can become damaged or may go missing entirely. This is a clear sign that you need a Texas roofer to inspect and possibly replace your roof.
Roof Age: Most roofing materials, like asphalt shingles, have a lifespan of 20 to 25 years. If your roof is reaching this age, it might be time to consider a replacement.
Roof Sagging: A sagging roof is a serious issue and could be a sign of structural problems. It's essential to contact a professional if you notice this issue.
Sunlight or Water in Attic: If you can see sunlight or signs of water coming through your roof when you're in the attic, it's time to consult a Texas roofing contractor about a roof replacement.
Texas Roofing FAQs
How much does a new roof cost in Texas?

The cost of a new roof in Texas varies widely depending on various factors such as the size of the roof, the material chosen, labor costs, and the complexity of the installation. However, on average, homeowners can expect to pay between $5,000 to $10,000. For a more precise estimate, use our Texas roofing calculator.
What is the best roofing material for Texas's climate and weather conditions?

Texas weather can be harsh and unpredictable. As such, durable materials like Architectural Asphalt Shingles, Designer Asphalt Shingles, and Metal Roofing are typically recommended. Solar Roof is also a fantastic option for those looking for energy efficiency in the hot Texas sun.
How can I protect my roof from high winds, hurricanes, and hailstorms?

Regular inspections and maintenance by a professional Texas roofer are essential in preparing your roof for harsh weather conditions. They can identify and fix any potential weaknesses. Choosing the right roofing materials, such as metal roofs or high-grade shingles, can also provide added resistance against high winds and hail.
Do you need a permit to replace a roof in Texas?

Permit requirements vary by city and county in Texas. Generally, a permit is necessary when you're altering or replacing the roof structure. To ensure you're complying with all local regulations, it's best to check with your local building department or your Texas roofing contractor.
How much is a roofing permit in Texas?

The cost of a roofing permit in Texas varies by city and the scope of the roofing project. It can range from $50 to a few hundred dollars. Your Texas roofing contractor can provide accurate information based on your specific project.
Interesting Facts About Texas
| | |
| --- | --- |
| Average roof replacement price in Texas | $8,100 |
| The number of Texas roofs we've measured | 9,638,069 |
| Average Texas home size | 2,400 Square Feet |
| Average Texas property size (2020 Parcel Data) | 0.21 Acres or 9,540 Sqft |
| Largest zip code in Texas | 79843 – Marfa (3,845 Square Miles) |
| Average roof slope on Texas homes | 4/12 Pitch or 18.43 Degrees |
| Most common roof type in Texas | Asphalt Shingle |
| Texas's weather averages | Lows of 52F/11C to highs around 74F/23C |
| Texas's population estimated (2022) | 29,360,759 |
| Texas's Time Zone | Central Standard Time (GMT -5) |
| Texas's total square miles | 261,268 |
Data Collected 2021
See how your home compares to the average roof replacement price in Texas. You can get a free estimate for a new roof via our free roof cost calculator. Get instant roof replacement costs for your exact home and connect with the highest-rated roofing contractor near you.
The Most Popular Areas We Serve In Texas