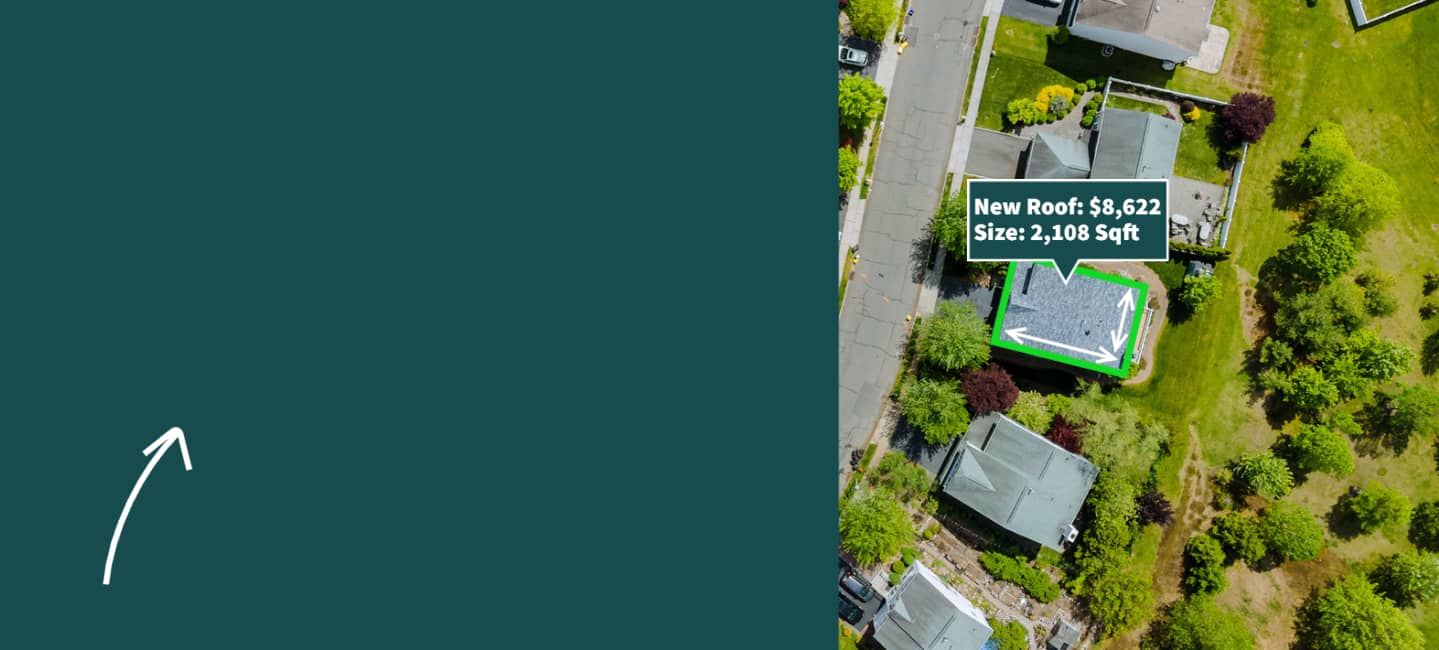 South Carolina Roof Replacement Costs
Instantly get a South Carolina new roof cost with our roofing calculator. See local South Carolina roofing contractor prices for Asphalt, Metal, and Solar Roofing. Connect with a local South Carolina Roofer today.
No signup required.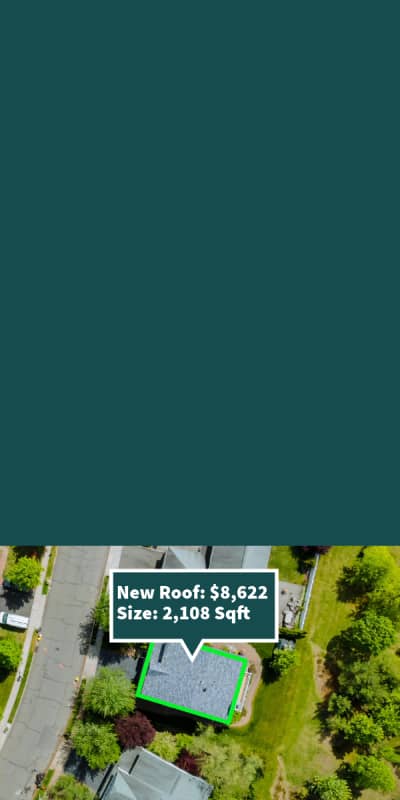 South Carolina Roof Replacement Costs
Instantly get a South Carolina new roof cost with our roofing calculator. See local South Carolina roofing contractor prices for Asphalt, Metal, and Solar Roofing. Connect with a local South Carolina Roofer today.
Wondering what it's going to cost to replace your roof in South Carolina?

Measure
2,134,521 roofs scanned in South Carolina

Estimate
Average new roof cost in South Carolina is $7,250

Connect
720 highly-rated roofing contractors in South Carolina
We stand by the conviction that obtaining your roofing estimate shouldn't involve a tedious paperwork process. Moreover, we believe every homeowner is entitled to impeccable service and highly precise estimates. Guided by these principles, we've innovated a fresh approach for you to access your South Carolina new roof cost online. Now, obtaining an accurate roofing estimate is as seamless as a click of a button.
Enter your address into Instant Roofer.
Confirm your home via Satellite Imagery.
Instantly view your estimated cost and roof size.
Submit the information to receive an estimate from the most affordable, top-rated South Carolina
Discover the Best Priced and Top-Rated South Carolina Roofer in Moments.
Our South Carolina Roofing Calculator ensures you access top-notch service tailored to your home's requirements. By accounting for each South Carolina roofer's expertise, know-how, and rates, we ascertain the optimal match for your unique roofing needs. Now, securing the best-priced and highest-rated roofer is simply a breeze.
Your Customized Roofing Choices in South Carolina
At Instant Roofer, we understand that every home carries unique needs and every homeowner has particular tastes. Hence, we offer a diverse range of roofing options tailored to your specific needs, budget, and aspirations. Whether you're looking for durability, aesthetics, or energy efficiency, we've got a personalized solution waiting for you.
Utilize our South Carolina Roofing Calculator to explore and contrast the expenses of four distinct yet equally sturdy roofing materials. Regardless of your selection, count on us to connect you with the most competent and highly-rated South Carolina roofer for your project.
Better Roof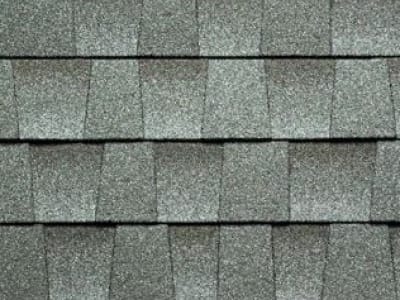 Limited Shingle Style Options
Average Life and Warranty
Average Impact and Wind Rating
Best roof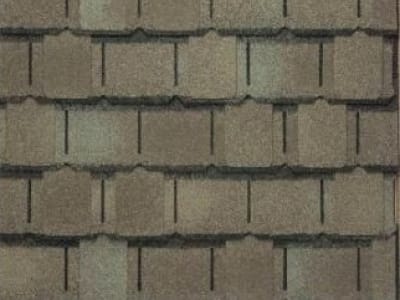 Bigger and Thicker Asphalt Shingle
Better Protection Against Algae
Longer Lasting Life and Warranty
Better Impact and Wind Rating
Metal Roof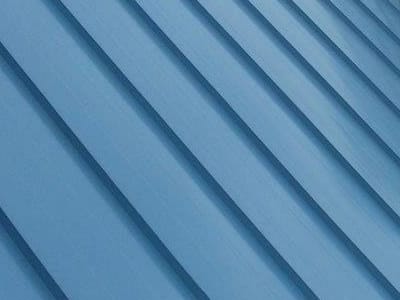 Better protection from fire
Better home cooling (UV Protection)
Best Impact and Wind Rating
Solar Roof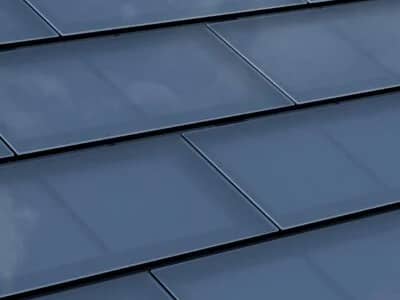 Up to 30% in Federal Tax Credits
Potential $0 Electricity Costs
Receive Your South Carolina Roof Replacement Cost Online Today In Seconds
No sign-up is required.

"Instant Roofers estimate was spot on. The contractor it recommended was excellent. All around a great experience."
Our Distinct Approach
The process of roofing involves multiple complexities and choices. The multitude of roof types, materials, and installation methods result in a wide range of costs, which are influenced by various factors, the volume of new material required, and any pre-installation repairs that your property may need.
Our goal at Instant Roofer is to simplify this intricate process. That's why we've developed a user-friendly South Carolina roofing calculator that enables you to measure your roof's size from the convenience of your home. Just provide your address, and we'll empower you with the necessary tools to determine exactly how much roofing material you require.
Many online platforms focus on gathering your contact details or marketing other products. At Instant Roofer, our approach to our South Carolina Roofing Calculator is refreshingly straightforward. We respect your privacy and won't inundate you with unwanted marketing materials. Our objective is to help with your roofing cost without unnecessary distractions.
Instant Roofer emerged from this very concept – combine technology enthusiasts and skilled roofers to create the simplest, quickest, and most cost-effective method to calculate roofing costs anywhere in America.
Best part… We're 100% owned, developed, and operated by Americans.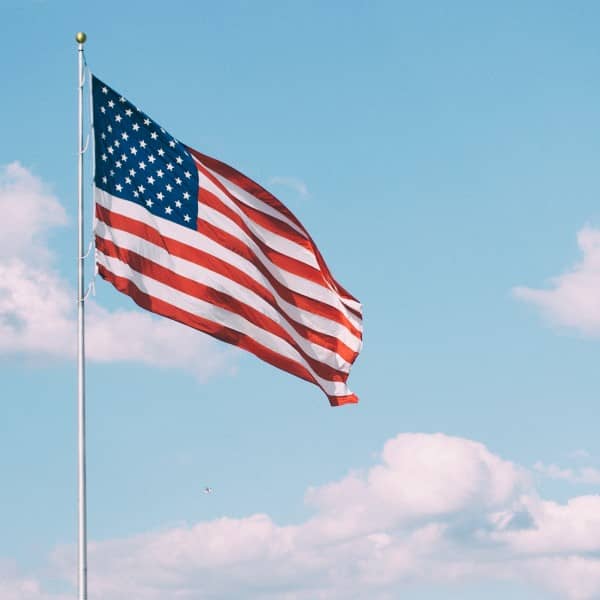 Your Go-To South Carolina Roofing Calculator
On the hunt for a roofer? Allow us to assist. With Instant Roofer, you can receive estimates from a local South Carolina roofer right from the comfort of your home. Our platform harnesses the power of big data and artificial intelligence to present you with swift, cost-effective, and precise estimates for your roof replacement.
But how do we ensure you're connected with the top-tier roofer? We meticulously assess the pricing of various roofing contractors in your area and their online reputation. This guarantees that you receive not only the most competitive price but also the highest-rated South Carolina roofing contractor for your project. With us, you'll find quality and affordability in perfect harmony.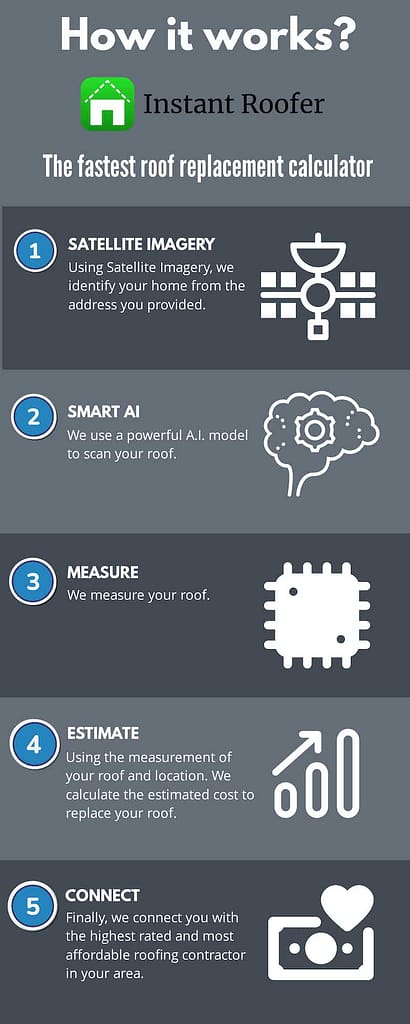 About Instant Roofer
Often, we are asked: are we a roofing company? Our answer is both yes and no. Picture us as the facilitators of roofing services – similar to how UBER functions in the transportation sector. Our forte lies in using technology to streamline the roofing process for homeowners and contractors alike in South Carolina.
How We Assist You
Investing in a new roof is a considerable expenditure, with the average cost of a new roof in South Carolina being around $7,250. Our goal is to simplify the roof replacement process for you.
Leveraging advanced A.I. technology, we have gauged the roof sizes of over 129 million homes nationwide. This, combined with our partnerships with esteemed local South Carolina roofing companies across all counties, empowers us to match you with top-tier local roofers.
Our partnering South Carolina roofing contractors provide us with their installation prices per square foot. Using these rates, coupled with their online ratings, we determine the most competent South Carolina roofer to meet your specific requirements.
How We Support Roofing Contractors
Roofing is a complex task, with multiple factors such as pitch, facets, eaves, and ridges coming into play. We initiate the process by providing a preliminary estimate, but always recommend acquiring a definitive quote.
What sets us apart from other roof replacement cost platforms is our privacy commitment. We refrain from forwarding your information to numerous contractors. Instead, we choose the most suitable local roofing contractor for your needs and collaborate with them, ensuring they have the necessary details to carry out your project efficiently.
At Instant Roofer, we stand by our name. As soon as you accept your online roof replacement estimate, we spring into action. The designated roofer is instantly alerted about the new project and we verify the South Carolina roofing contractor with you.
Top 20 South Carolina Roofing Contractors
Enter your address in our app to learn who has the best combination of reviews and pricing for your exact home. Updated: 9/27/23
Big Bear Roofing
(843) 819-7650
4.8
464 Google reviews
1941 Savage Rd Ste 200D
Charleston, SC 29407
Linta Roofing
(843) 272-1906
5
285 Google reviews
4390 Spa Drive
Little River, SC 29566
Beaver Roofing & Gutters
(803) 991-7663
5
168 Google reviews
1218 South Lake Drive
Lexington, SC 29073
Merritt Roofing LLC
(800) 235-3054
5
161 Google reviews
1654 Katy Lane
Fort Mill, SC 29708
Jeff Linta Company
(843) 272-1906
5
159 Google reviews
4627 Lake Cir
Little River, SC 29566
Show 15 More

Aldridge Roofing & Restoration LLC
(864) 420-3580
5
138 Google reviews

31 Boland Ct
Greenville, SC 29615

Beemer KangaRoof
(864) 412-2573
5
130 Google reviews

3208A Old Buncombe Road
Greenville, SC 29609

Carolina Roof Rescue
(864) 356-9699
5
123 Google reviews

207 E North 1st St Ste F
Seneca, SC 29678

Hornsby Roofing LLC
(803) 528-4117
5
119 Google reviews

104 Double Branch Court
West Columbia, SC 29169

Brazen Roofing LLC
(843) 504-2667
5
101 Google reviews

1925 Mr Joe White Ave Ste C
Myrtle Beach, SC 29577

Oberle Roofing Company
(843) 870-4314
5
100 Google reviews

7309 Stoney Moss Way
Hanahan, SC 29410

Roofers LLC
(864) 734-7677
5
94 Google reviews

1427 Laurens Road
Greenville, SC 29607

Ketchum Roofing & Windows
(843) 817-3846
5
93 Google reviews

1563 Camarillo Court
Mount Pleasant, SC 29429

B&C Siding Company
(864) 299-0398
5
84 Google reviews

43 South Burty Road
Piedmont, SC 29673

Four Seasons Roofing-Roofing Contractor
(864) 710-7339
5
81 Google reviews

305 Mountain View Lane
Clemson, SC 29631

Lake Murray Roofing
(803) 454-5781
5
78 Google reviews

407 Peak Copper Ct
Lexington, SC 29073

PEAK EXTERIORS, LLC
(803) 232-8808
5
77 Google reviews

131 White Oleander Drive
Lexington, SC 29072

Lowco Roofing
(843) 516-5627
5
73 Google reviews

11740 Frontage Road
Murrells Inlet, SC 29576

Accurate Building Company
(843) 241-2840
5
73 Google reviews

550 Linton Park Road
Myrtle Beach, SC 29579

Indigo State Roofing
(803) 868-7663
5
68 Google reviews

7620B North Woodrow Street
Irmo, SC 29063
Don't see your company listed? Join our network!
How Much Does a Roof Replacement Cost in South Carolina
South Carolina roof replacement cost varies greatly based on several factors such as the size of your roof, the materials you choose, and the specific circumstances of your property. The average cost typically falls between $5,000 and $10,000, but using our South Carolina roofing calculator can provide a more precise estimate tailored to your specific needs.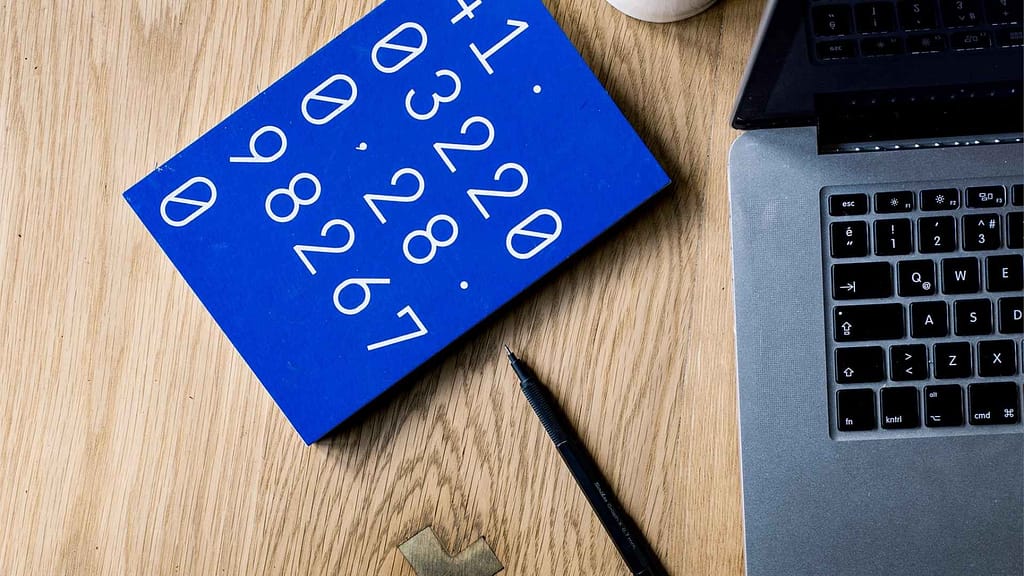 Factors Affecting South Carolina New Roof Cost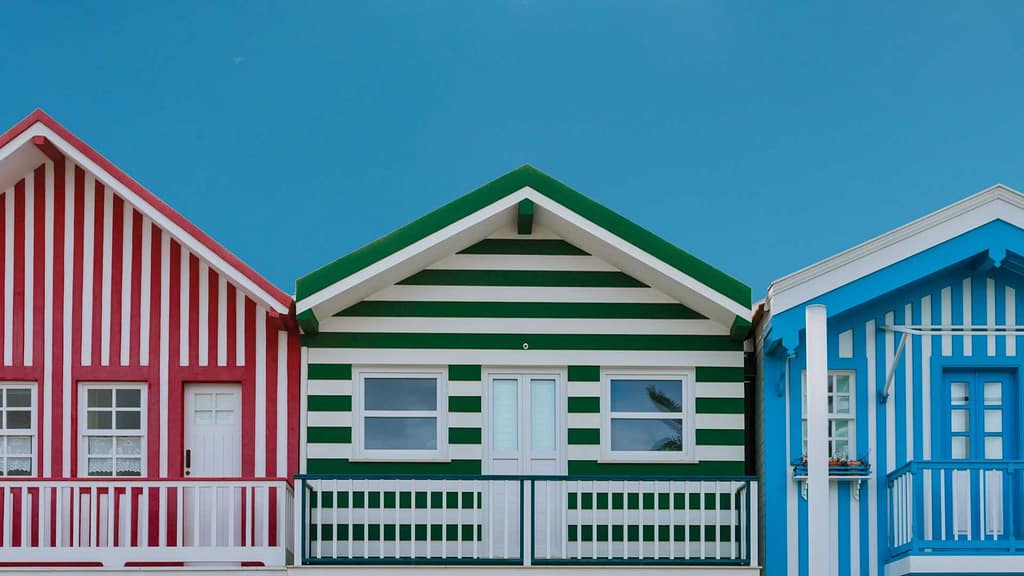 The total cost of a new roof in South Carolina is influenced by a combination of variables, each contributing to the final price you'll pay. Here, we delve into these individual factors:
Size: The size of your roof is one of the most significant cost factors. More square footage requires more materials and more labor to complete, thereby increasing the cost.
Materials: The type of roofing material you choose also plays a substantial role in the cost. Options like Architectural Asphalt Shingle and Designer Asphalt Shingle might have different prices compared to more durable or specialty materials like Metal Roofing or Solar Roof.
Pitch: The pitch, or slope, of your roof can also affect the cost. Steeper roofs require more safety measures and can be more challenging to work on, which can increase labor costs.
Labor Cost: The cost of labor varies between roofing contractors. It's essential to balance the cost with the quality of work. The cheapest bid might not offer the best value if the workmanship is subpar.
Location: Your location within South Carolina can also influence the cost. Certain areas may have higher living costs, which can affect labor charges. Additionally, local building codes and regulations could add to the cost.
Permits: Depending on the scope of your roof replacement, you may need to acquire permits. The cost of these permits varies by location and can add to the total cost of the project.
Inspection: A roof inspection, often necessary before a replacement, can identify underlying issues that may need addressing during the replacement. This additional work could add to the overall cost.
Right Materials for South Carolina Roof Replacement
When replacing a roof, the choice of material plays a significant role in both the durability and aesthetic appeal of your home. Each option comes with its own cost implications, as outlined below: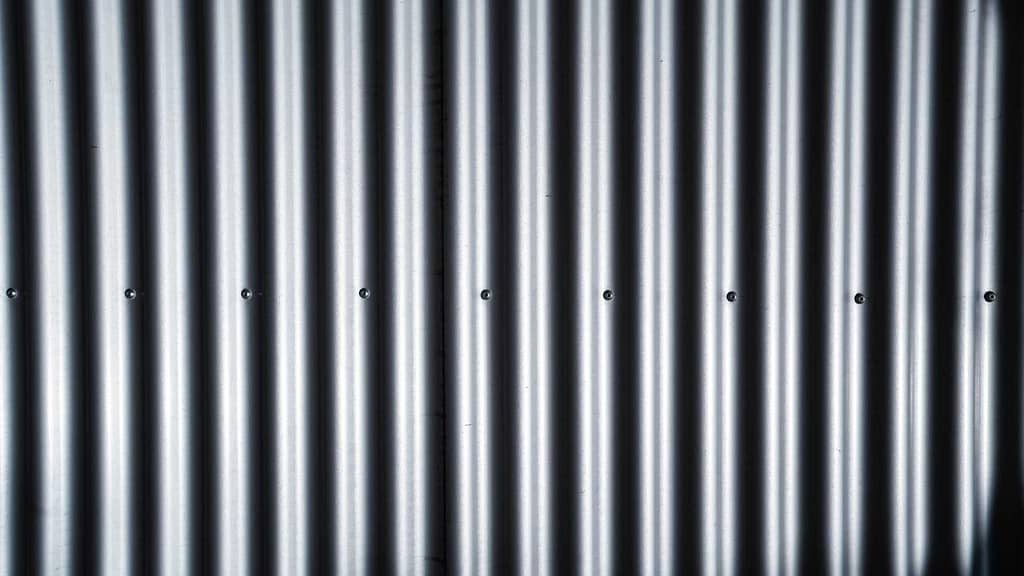 Additional Roof Replacement Costs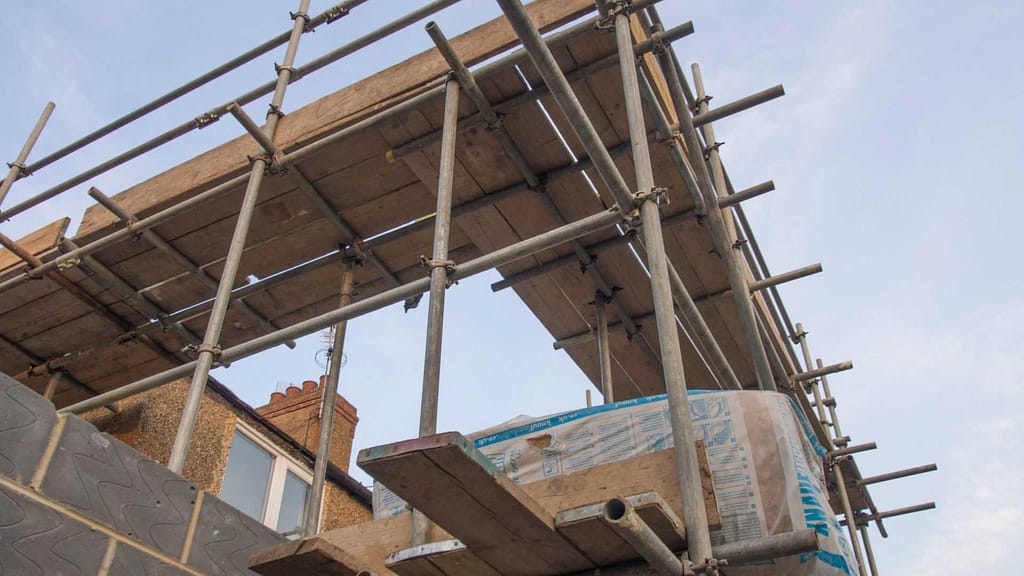 It is essential to consider that the final bill often extends beyond the straightforward costs of materials and labor. Various additional expenses can arise throughout the process, such as:
Existing Roof Removal: Before your new roof can be installed, your old roof may need to be removed. The complexity and labor involved in this process can add to your overall cost.
Roof Inspection: A professional roof inspection is typically necessary before a replacement to uncover any hidden issues. This preventive measure can add to your initial costs but save you from potential future repairs.
Underlying Structural Repairs: If the roof inspection reveals damage to the underlying structure of your roof, those issues will need to be addressed before your new roof can be installed. This repair work will add to your overall cost.
Chimneys, Skylights, and Other Roof Features: Features like chimneys and skylights complicate a roof replacement process and can increase costs. These features require careful work to ensure they are properly integrated with your new roof.
Roof Warranty: Most new roofs come with a warranty. However, extended or enhanced warranties may be available for an additional cost.
Clean Up and Disposal: The process of replacing a roof can be messy. Some local roofing companies include clean-up and disposal fees in their estimates, but it's always good to double-check.
Roof Insurance: Depending on your location and the nature of your roof replacement, you might need to consider the cost of roof insurance. This protects you against any unforeseen issues or damages during the installation process.
South Carolina Weather Impacts Roof's Lifespan
The lifespan of your roof can be greatly influenced by South Carolina's weather. The area's humid subtropical climate, with heavy rainfall and potential for hurricanes, places high demands on a roof. Proper selection of materials and regular maintenance from a local roofing company can help prolong the life of your roof in these conditions.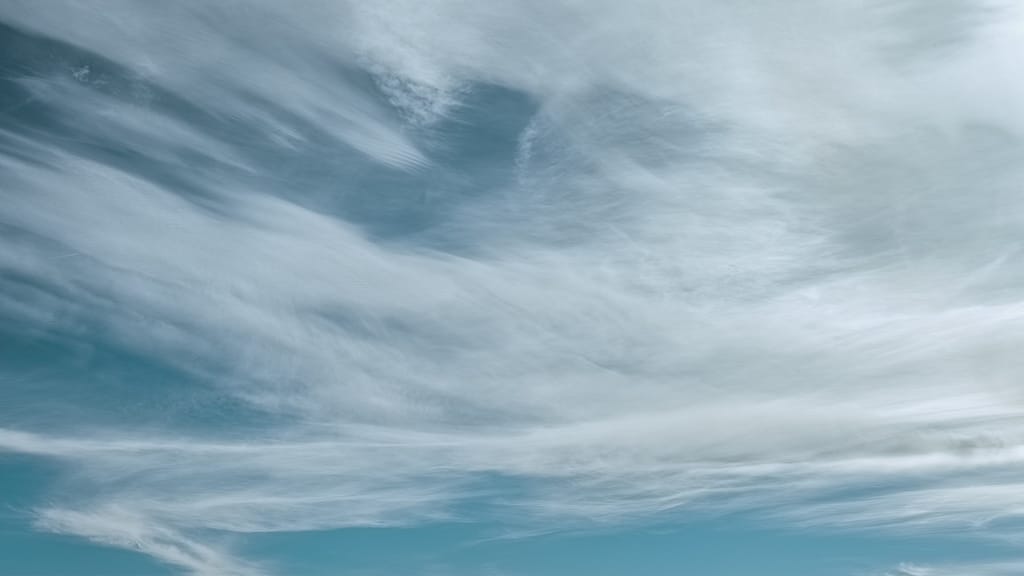 Signs You Need a New Roof
Tell-tale signs that you need a new roof include frequent leaks, missing or damaged shingles, or visible sagging. If you're unsure, a local roofing contractor can provide a thorough inspection and recommend either roof repair or replacement.
Roof Replacement vs. Repair
When facing roof issues, it can be hard to decide between repair and replacement. While minor damage might be repairable, significant or widespread issues often warrant a full replacement. Also, roofs nearing the end of their expected lifespan (typically 20-25 years for a shingle roof) would benefit from a full replacement.
DIY vs. Professional Replacement
While a DIY approach might seem cost-effective, roof replacement is a complex job often best left to professionals. A professional South Carolina roofer can ensure proper installation, which is crucial for the durability and lifespan of your roof.
Ways to Save on Roof Replacement Costs
To save on roof replacement costs, consider getting estimates from different contractors, exploring various materials, and asking about potential discounts. Remember, while the lowest price might be tempting, it's essential to consider the reputation and quality of workmanship your local roofing company offers.
South Carolina Roofing FAQs
How do South Carolina's coastal conditions impact roof replacement choices and costs?

South Carolina's coastal regions often face salty sea air, high humidity, and the potential for hurricanes. Roofing materials for these areas should be salt-resistant, durable against moisture, and able to withstand high winds. This specialized requirement can influence the types of materials chosen and, consequently, the overall cost.
Are certain roofing materials better suited for South Carolina's climate?

Given South Carolina's warm and humid climate, materials like metal roofing and asphalt shingles are popular choices. Metal roofs reflect sunlight, reducing heat buildup, while asphalt shingles are versatile and durable against varying weather conditions.
With the threat of hurricanes, how can I ensure my new roof is storm-resistant?

To enhance storm resistance, consider roofing systems rated for high wind uplift. Proper installation, using hurricane straps or clips and ensuring an adequate number of fasteners, can also increase roof resilience. Consulting with a local expert familiar with South Carolina's weather patterns will provide the best guidance.
Can I benefit from energy tax credits when replacing my roof in South Carolina?

South Carolina has been known to offer incentives for energy-efficient home improvements. Choosing ENERGY STAR rated roofing materials or other eco-friendly solutions might make you eligible for tax credits or rebates. Always check with local energy programs or tax agencies for the latest information.
Are there specific local codes in South Carolina I need to be aware of for roof replacement?

While South Carolina has general building codes, individual municipalities might have their own sets of requirements, especially in coastal areas prone to hurricanes. It's essential to consult with local permitting offices or a seasoned contractor to ensure your roof replacement meets all regional standards.
Interesting Facts About South Carolina
| | |
| --- | --- |
| Average roof replacement price in South Carolina | $7,250 |
| The number of South Carolina roofs we've measured | 2,134,521 |
| Average South Carolina home size | 1,850 Square Feet |
| Average South Carolina property size (2020 Parcel Data) | 0.39 Acres or 17,350 Sqft |
| Largest zip code in South Carolina | 29440 – Georgetown (585 Square Miles) |
| Average roof slope on South Carolina homes | 4/12 Pitch or 18.43 Degrees |
| Most common roof type in South Carolina | Asphalt Shingle |
| South Carolina's weather averages | Lows of 53F/11C to highs around 74F/23C |
| South Carolina's population estimated (2022) | 5 |
| South Carolina's Time Zone | Eastern Standard Time (GMT -4) |
| South Carolina's total square miles | 30,064 |
Data Collected 2021
See how your home compares to the average roof replacement price in South Carolina. You can get a free estimate for a new roof via our free roof cost calculator. Get instant roof replacement costs for your exact home and connect with the highest-rated roofing contractor near you.
Thinking of financing your new South Carolina roof?
A new roof can be an unexpected cost. You may need to borrow some money to get it done. We've built a simple roof financing calculator to help you figure out your monthly payments.
The Most Popular Areas We Serve In South Carolina