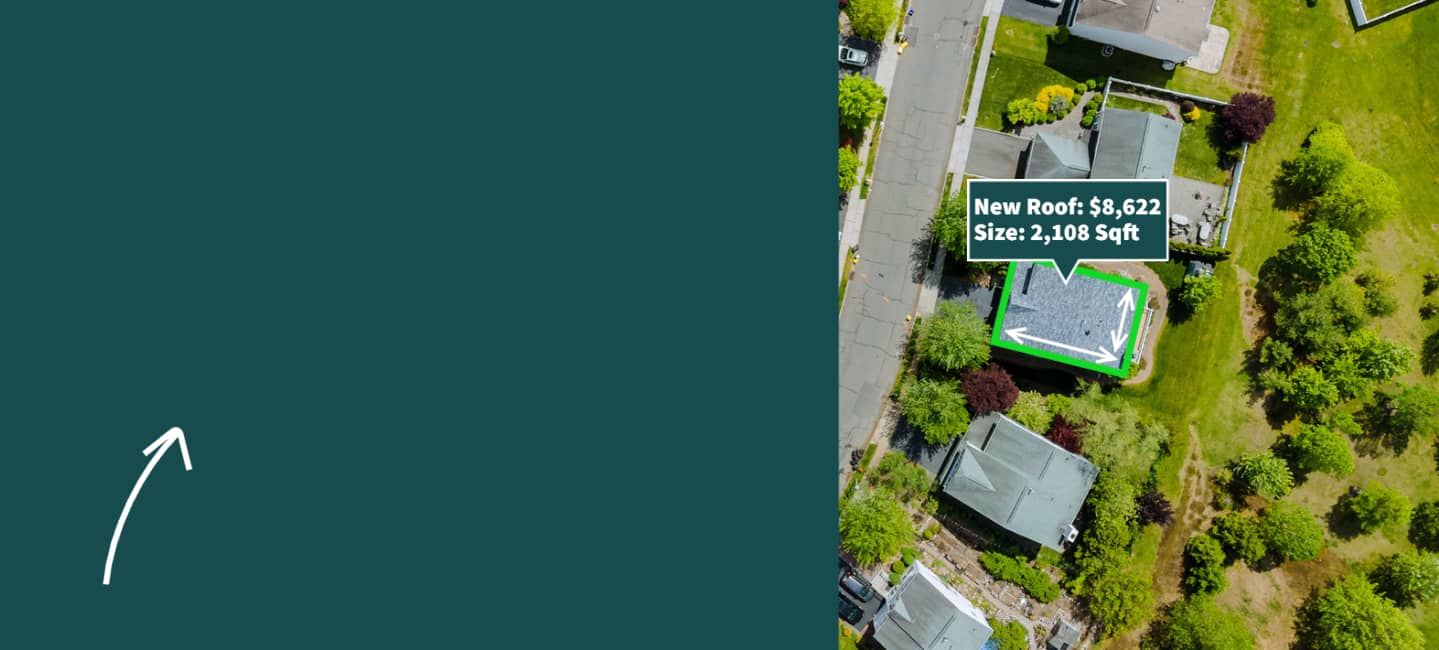 Georgia Roof Replacement Costs
Instantly get a Georgia new roof cost with our roofing calculator. See local Georgia roofing contractor prices for Asphalt, Metal, and Solar Roofing. Connect with a local Georgia Roofer today.
No signup required.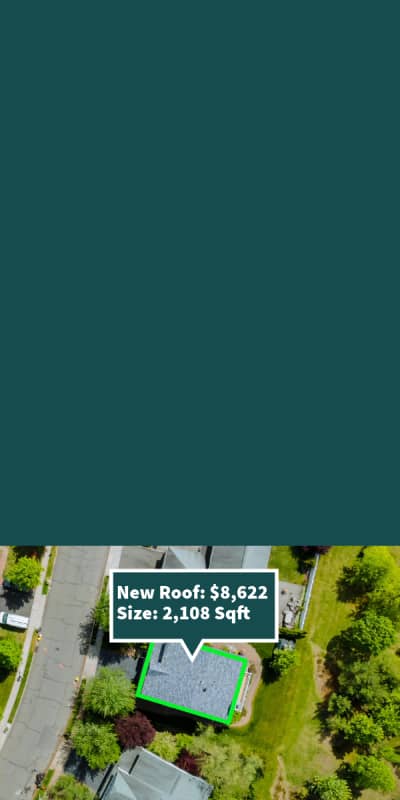 Georgia Roof Replacement Costs
Instantly get a Georgia new roof cost with our roofing calculator. See local Georgia roofing contractor prices for Asphalt, Metal, and Solar Roofing. Connect with a local Georgia Roofer today.
Wondering what it's going to cost to replace your roof in Georgia?

Measure
3,801,351 roofs scanned in Georgia

Estimate
Average new roof cost in Georgia is $8,100

Connect
1,681 highly-rated roofing contractors in Georgia
Discover your Georgia roof replacement cost online. Instant Roofer, your go-to platform for instant, hassle-free roofing estimates.
Enter your address into Instant Roofer.
Confirm your home via Satellite Imagery.
Instantly view your estimated cost and roof size.
Submit the information to receive an estimate from the most affordable, top-rated Georgia roofer.
Acquiring a roofing estimate has never been easier!
Discover Top-Quality and Highest Rated Georgia Roofer in Seconds.
Our Georgia Roofing Calculator provides the peace of mind you deserve, ensuring you access top-tier service for your home. We evaluate every contractor's experience, expertise, and rates, guiding you to the most suitable option for your unique roofing requirements. Explore our platform and connect with the best Georgia roofer in mere seconds.
Explore Our Roofing Choices
Recognizing the individuality of every home and homeowner, Instant Roofer is committed to providing diverse roofing options suited to your specific needs and budget. Whether your priority lies in aesthetics, durability, or energy efficiency, we have the perfect choices for your home.
Using our Georgia Roofing Calculator, you can effortlessly compare the costs of our four distinct roofing materials — Architectural Asphalt Shingles, Designer Asphalt Shingles, Metal Roofing, and Solar Roofing. No matter what you choose, rest assured that we'll connect you with a highly-rated Georgia roofing contractor ready to deliver exceptional value for your roof replacement project.
Better Roof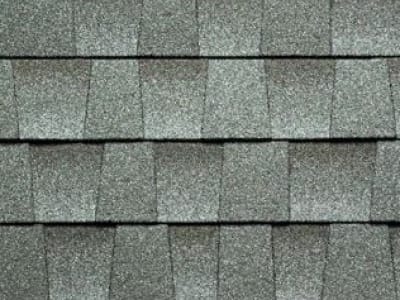 Limited Shingle Style Options
Average Life and Warranty
Average Impact and Wind Rating
Best roof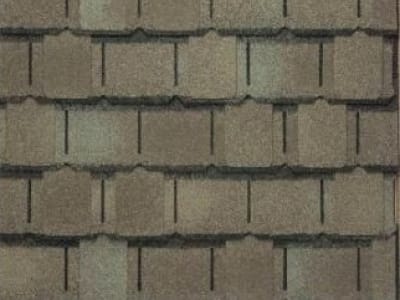 Bigger and Thicker Asphalt Shingle
Better Protection Against Algae
Longer Lasting Life and Warranty
Better Impact and Wind Rating
Metal Roof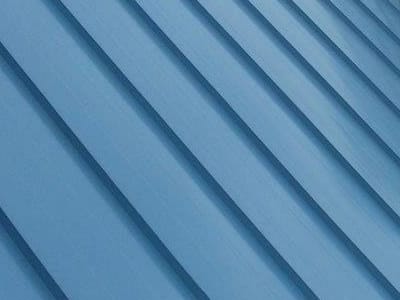 Better protection from fire
Better home cooling (UV Protection)
Best Impact and Wind Rating
Solar Roof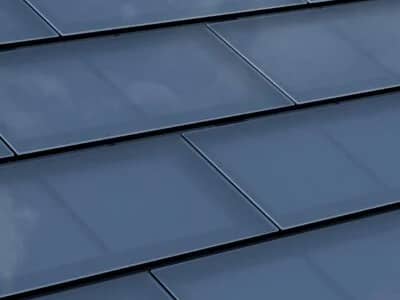 Up to 30% in Federal Tax Credits
Potential $0 Electricity Costs
Receive Your Georgia Roof Replacement Cost Online Today In Seconds
No sign-up is required.

"Instant Roofers estimate was spot on. The contractor it recommended was excellent. All around a great experience."
Setting Us Apart
Choosing to replace your roof is a major decision, and it's worth noting that roofs typically need replacement after about 20 years of service. The accumulated wear and tear from years of use can significantly impact your roof's functionality.
In our experience with roofing calculators, we've noticed that many homeowners struggle with estimating the size of their roofs. To simplify this process, we've crafted a solution where homeowners can bypass the tedious task of measuring roof dimensions and discussing roof complexity with salespeople. Instead, by just entering your address, you can instantly get an accurate estimate for your roofing project.
If you're seeking a cost estimate for your roof replacement, look no further. Our Georgia roofing calculator, isn't about upselling or collecting your contact information—it's about helping you find exactly what you need.
Instant Roofer was created with this idea at its core. A collaborative effort between tech enthusiasts and experienced roofers, we offer the simplest, quickest, and most cost-effective way to estimate roof costs across America.
And the best part… We're 100% American-owned, developed, and operated.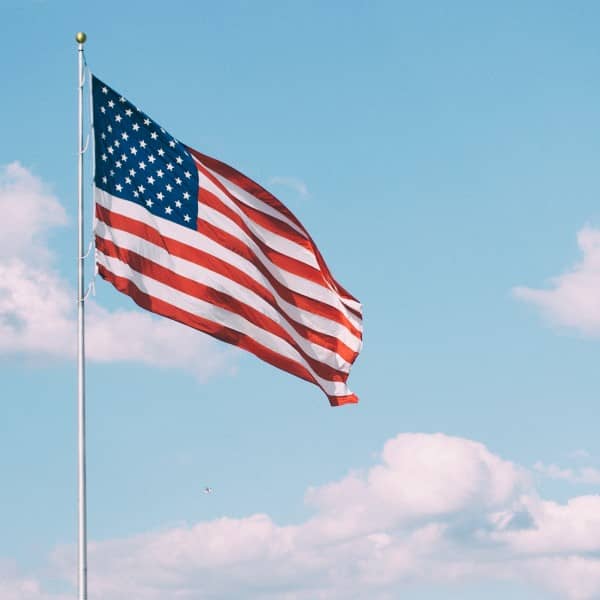 Your Go-to Georgia Roofing Calculator
Obtain an instant estimate for roof replacement from a local Georgia roofer without stepping out of your home. At Instant Roofer, we harness the power of big data and artificial intelligence to furnish you with a speedy, affordable, and precise Georgia roof replacement cost.
Wondering how we find you the perfect roofer? We scrutinize the pricing of various roofing contractors in your area and evaluate their online ratings. This guarantees that you secure the best price and connect with the top-rated Georgia roofing contractor, thus ensuring optimum value for your investment.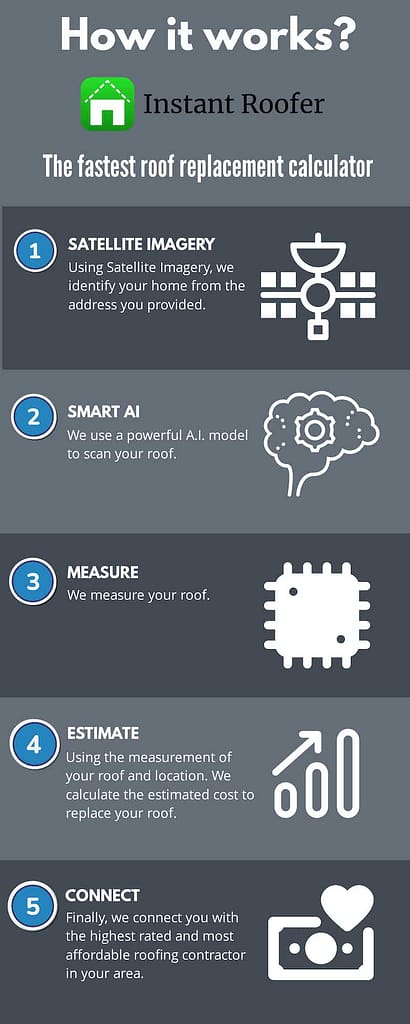 About Instant Roofer
Grounded in Expertise: At Instant Roofer, we merge years of experience with modern technology to revolutionize the roofing industry. This fusion allows us to provide you with a top-notch service that understands the nuances of roofing while leveraging the advantages of innovative tools.
Pioneering the Future: We pride ourselves on pushing boundaries and always staying a step ahead with our innovative approach. This commitment to innovation helps us simplify and enhance the roofing process for homeowners and contractors alike.
Advanced Roofing Calculator: Our advanced Georgia roofing calculator harnesses the power of AI to measure the roof sizes of over 129 million homes across America. By making the roof replacement process more efficient, we save you time and ensure accurate estimates.
Nurturing Local Excellence: We've partnered with local Georgia roofing companies across all counties. And not just any roofers — we ensure you connect with the highest-rated professionals in your area, strengthening our local communities.
Trust Our Transparency: Every Georgia roofing contractor we work with provides us with their price per square foot to install a new roof. By examining each contractor's price and rating, we can pinpoint the most qualified Georgia roofing contractor for your needs.
Ease Your Journey: We believe in making your roof replacement journey as smooth as possible. From providing an immediate estimate to initiating the process once you accept your online roof replacement estimate, we're committed to making your experience with us hassle-free.
Our Mission: Instant Roofer's mission is to revolutionize the roofing sector by combining innovation, simplicity, and efficiency. By fostering connections between homeowners and local top-rated professionals, we aim to streamline the roofing process for everyone involved. We're the Uber of the roofing industry, and we're excited to guide you on this journey.
Top 20 Georgia Roofing Contractors
Enter your address in our app to learn who has the best combination of reviews and pricing for your exact home. Updated: 9/27/23
Kaiser Siding and Roofing LLC
(678) 771-8291
4.7
61 Google reviews
5400 Laurel Springs Parkway
Suwanee, GA 30024
Metro Atlanta Roofing and Remodeling
(678) 827-9985
5
21 Google reviews
6234 Old Highway 5
Woodstock, GA 30188
RST Roofing and Renovations, LLC
(404) 548-8901
4.9
73 Google reviews
1992 Hollidon Road
Decatur, GA 30033
Live Oak Exteriors
(770) 318-2024
5
546 Google reviews
433 Canton Road
Cumming, GA 30040
Firehouse Pressure Washing, Soft Washing and Roof Cleaning
(770) 468-0014
5
486 Google reviews
825 Highway 74 South
Peachtree City, GA 30269
Show 15 More

Capital Roofing, LLC
(706) 717-7663
5
403 Google reviews

1040 North Main Plaza Drive
Cornelia, GA 30531

Accent Roofing Service
(770) 277-4869
5
1720 Google reviews

885 Buford Dr
Lawrenceville, GA 30043

Roofing Done Wright
(678) 722-5050
5
324 Google reviews

800 Battery Avenue Southeast
Atlanta, GA 30339

New Image Roofs LLC
(678) 444-4901
5
273 Google reviews

305 Lawrence St NE Ste 110
Marietta, GA 30060

New Image Roofs, LLC
(678) 444-4901
5
273 Google reviews

305 Lawrence Street Northeast
Marietta, GA 30060

Dom Restoration & Roofing
(678) 766-9646
5
261 Google reviews

594 Wimbledon Road Northeast
Atlanta, GA 30324

Right-Hand Roofing
(678) 840-2255
5
235 Google reviews

104 Hunters Lake Drive
Villa Rica, GA 30180

Colony Roofers LLC
(678) 365-3138
5
233 Google reviews

715 Peachtree St NE Ste 100
Atlanta, GA 30308

Colony Roofers
(678) 365-3138
5
233 Google reviews

715 Peachtree Street Northeast
Atlanta, GA 30308

Universal Roofing & Construction, Inc
(770) 685-0225
5
230 Google reviews

4226 Hamilton Mill Road
Buford, GA 30519

Universal Roofing & Construction Inc
(678) 687-1050
5
230 Google reviews

4226 Hamilton Mill Rd
Buford, GA 30519

Hero Roofing
(833) 321-4376
5
228 Google reviews

751 Corinth Rd
Newnan, GA 30263

RainMan Roofing and Restoration
(706) 276-6754
5
191 Google reviews

35 1st Ave
East Ellijay, GA 30540

Reset Roofing
(770) 317-1237
5
172 Google reviews

204 Kelly Mill Rd
Cumming, GA 30040

United Contracting and Roofing
(706) 754-0071
5
168 Google reviews

200 Ellison Street
Clarkesville, GA 30523
Don't see your company listed? Join our network!
Average Cost of Roof Replacement in Georgia
On average, homeowners in Georgia can expect to spend between $5,000 and $10,000 for a new roof. However, this is just an estimate – the actual cost can vary depending on the type of roof materials you select, your home's unique features, and the labor costs in your area. Use our roofing calculator for a more precise Georgia roof replacement cost.
How Much Does It Cost to Replace a Roof in Georgia?
Replacing your roof is undeniably a substantial investment, and the cost to replace a roof in Georgia is influenced by a multitude of factors. Understanding these variables is crucial in order to make informed decisions and effectively budget for your roof replacement project in Georgia.
Size: The size of your roof is one of the primary drivers of your Georgia roof replacement cost. Larger roofs require more materials and labor, thereby increasing the cost. Roof size is measured in roofing squares, where one roofing square equals 100 square feet.
Pitch: The pitch, or slope, of your roof also plays a role in determining the cost of a new roof. Steeper roofs are more challenging to work on, which may result in higher labor costs. Our Georgia roofing calculator takes into account the pitch of your roof to give you an accurate estimate.
Shape: The shape of your roof can also affect the overall replacement cost. Simple, straightforward roof designs are usually cheaper to replace than complex designs with multiple facets or unique features.
Material: The type of roof materials you choose is a significant factor in the overall cost. Architectural and designer asphalt shingles, metal roofing, and solar roofs each come with their own price points. While some materials might have a higher upfront cost, their durability could make them a cost-effective choice in the long run.
Existing Roofing Materials Removal: The removal of existing roofing materials can add to your total roof replacement cost. The process requires additional labor, and the disposal of old roofing materials often comes with a fee.
The Right Roofing Material for You
When it comes to the type of roofing materials, Georgia homeowners have several choices. From Architectural Asphalt Shingles and Designer Asphalt Shingles to Metal Roofing and Solar Roof, each type offers its unique benefits.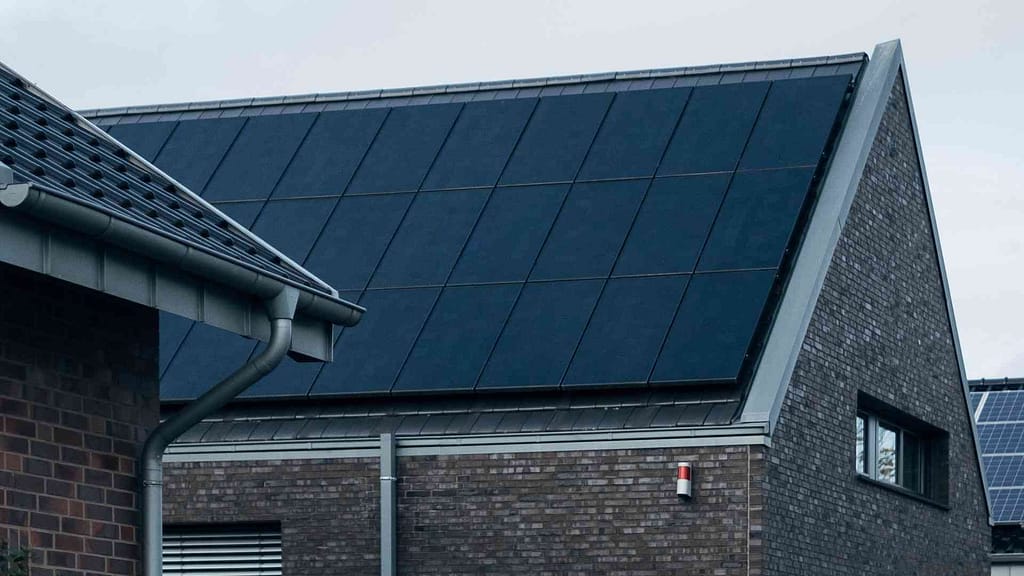 Architectural Asphalt Shingle – This is a popular choice for many homeowners in Georgia due to their balance of cost-effectiveness, durability, and aesthetic appeal. They're designed to provide a dimensional look to the roof and giving a refined appearance. This type of shingle is more resilient than the basic 3-tab shingle, often lasting between 25 to 30 years with proper maintenance.
Designer Asphalt Shingle – These shingles come in a wide range of styles. Although these shingles have a higher upfront cost, they offer superior durability and longevity, often with warranties extending up to 50 years.
Metal Roofing – With a lifespan that can exceed 50 years, metal roofs require minimal maintenance and can stand up to many weather conditions. Metal roofs also reflect heat away from your home, which can help reduce your cooling costs during Georgia's hot summer months. The initial cost of a metal roof can be higher, but its benefits over the long term can offset this.
Solar Roof – This innovative roofing solution allows homeowners to generate their own electricity, potentially reducing or even eliminating their electricity bills. The cost of a solar roof is higher than other roofing materials, but the long-term energy savings and possible tax credits can make it a sound investment.
Weather Impacts Lifespan of Roofs in Georgia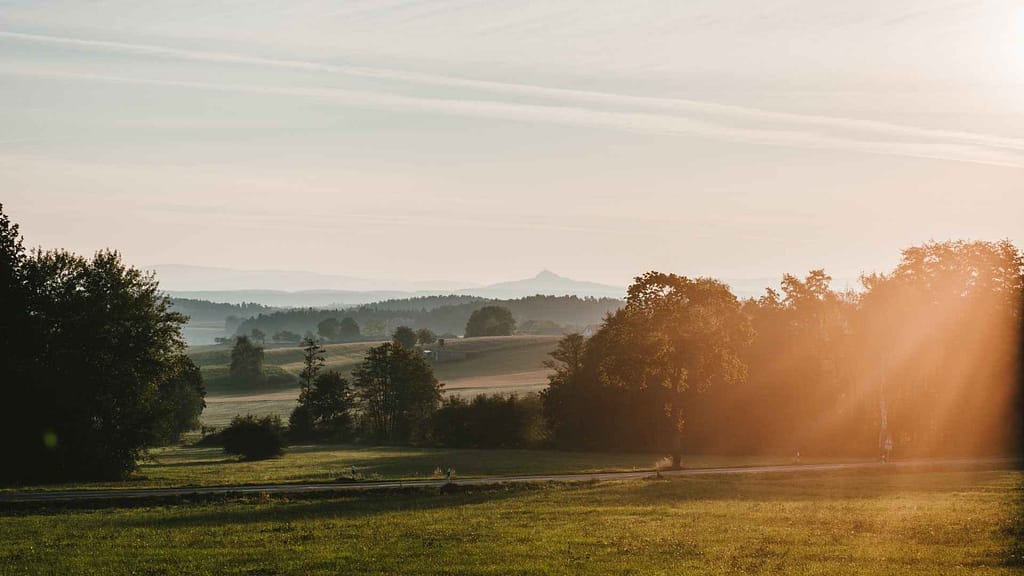 In Georgia, the weather can significantly impact the lifespan of your roof. High heat, humidity, and occasional storms can take a toll on any roofing material. That's why it's important to choose a roofing material that can withstand Georgia's weather conditions and have it installed by a reputable Georgia roofer.
Removing Old Roofing vs Roofing Over
You may be tempted to save on labor costs by roofing over existing layers, but this can lead to complications down the line. It's often better to remove the old roofing before installing a new one, as it allows a Georgia roofer to inspect the roof deck and correct any underlying issues.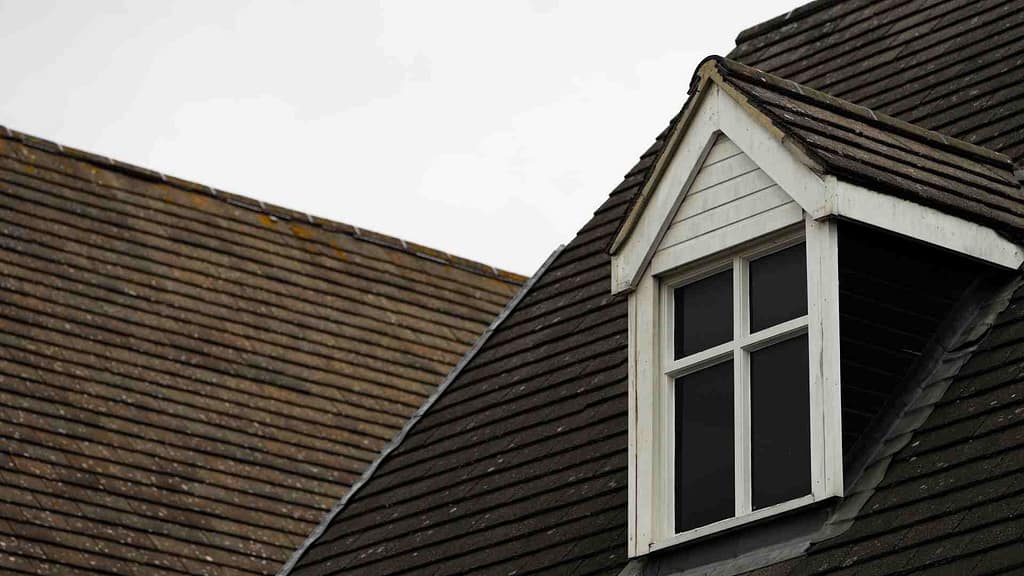 Signs That You Need a New Roof in Georgia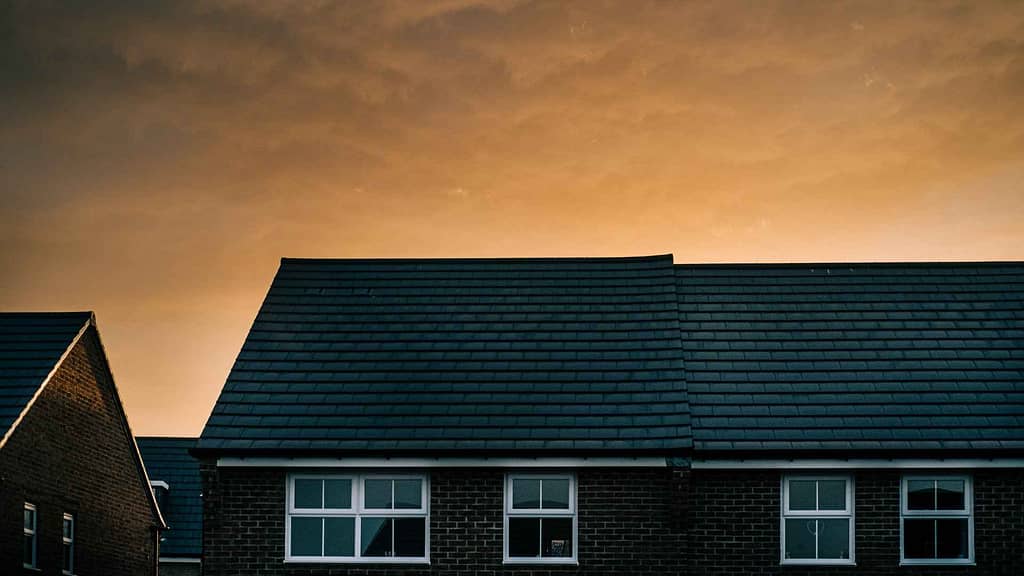 Knowing when it's time to replace your roof can save you from dealing with significant damage and unexpected costs. Several key signs that you might need a new roof are age of your roof, moss growth and cracked, curled or missing shingles. If you notice shingle granules in your gutters, it's a sign your shingles are deteriorating. Roof sagging is a typically indication of a structural issue and needs immediate attention.
Georgia Roofing FAQs
How often should you replace your roof in Georgia?

The lifespan of a roof in Georgia depends largely on the material used and the quality of the installation. Regular maintenance and prompt repair of any damage can also extend your roof's lifespan. Given Georgia's harsh weather conditions, it's wise to get a professional roof inspection every few years.
How much does a metal roof cost in Georgia?

Metal roofs are a popular choice in Georgia due to their durability and weather resistance. However, they can be more expensive than other roofing material ranging from $300 to $800 per roofing square, excluding labor costs. Our Georgia roofing calculator can give you a more precise estimate.
How can I prepare my roof for severe weather events such as hurricanes or thunderstorms?

Ensure your gutters are clean and your roof is free of debris. Any loose or damaged shingles should be repaired or replaced promptly to prevent water damage. A Georgia roofing contractor can help assess your roof and suggest specific strategies for your home.
What type of roof maintenance is recommended for Georgia's weather conditions?

This includes regular inspections, especially after severe weather, cleaning gutters and downspouts, removing any debris, and checking for any signs of damage. A professional Georgia roofer can help you with a thorough inspection and timely maintenance.
What is the labor cost to install a roof in Georgia?

Labor costs for roof installation in Georgia can vary depending on the roofing material, the size and complexity and the time of year. For a more precise estimate, consider using our Georgia roof replacement cost calculator. It can provide a custom quote based on your specific needs and roof dimensions.
Interesting Facts About Georgia
| | |
| --- | --- |
| Average roof replacement price in Kentucky | $6,450 |
| The number of Kentucky roofs we've measured | 2,361,465 |
| Average Kentucky home size | 1,750 Square Feet |
| Average Kentucky property size (2020 Parcel Data) | 0.44 Acres or 19,600 Sqft |
| Largest zip code in Kentucky | 42211 – Cadiz (447 Square Miles) |
| Average roof slope on Kentucky homes | 4/12 Pitch or 18.43 Degrees |
| Most common roof type in Kentucky | Asphalt Shingle |
| Kentucky's weather averages | Lows of 45F/7C to highs around 61F/16C |
| Kentucky's population estimated (2022) | 4 |
| Kentucky's Time Zone | Eastern Standard Time (GMT -4) |
| Kentucky's total square miles | 39,492 |
Data Collected 2021
See how your home compares to the average roof replacement price in Kentucky. You can get a free estimate for a new roof via our free roof cost calculator. Get instant roof replacement costs for your exact home and connect with the highest-rated roofing contractor near you.
Thinking of financing your new Georgia roof?
A new roof can be an unexpected cost. You may need to borrow some money to get it done. We've built a simple roof financing calculator to help you figure out your monthly payments.
The Most Popular Areas We Serve In Georgia