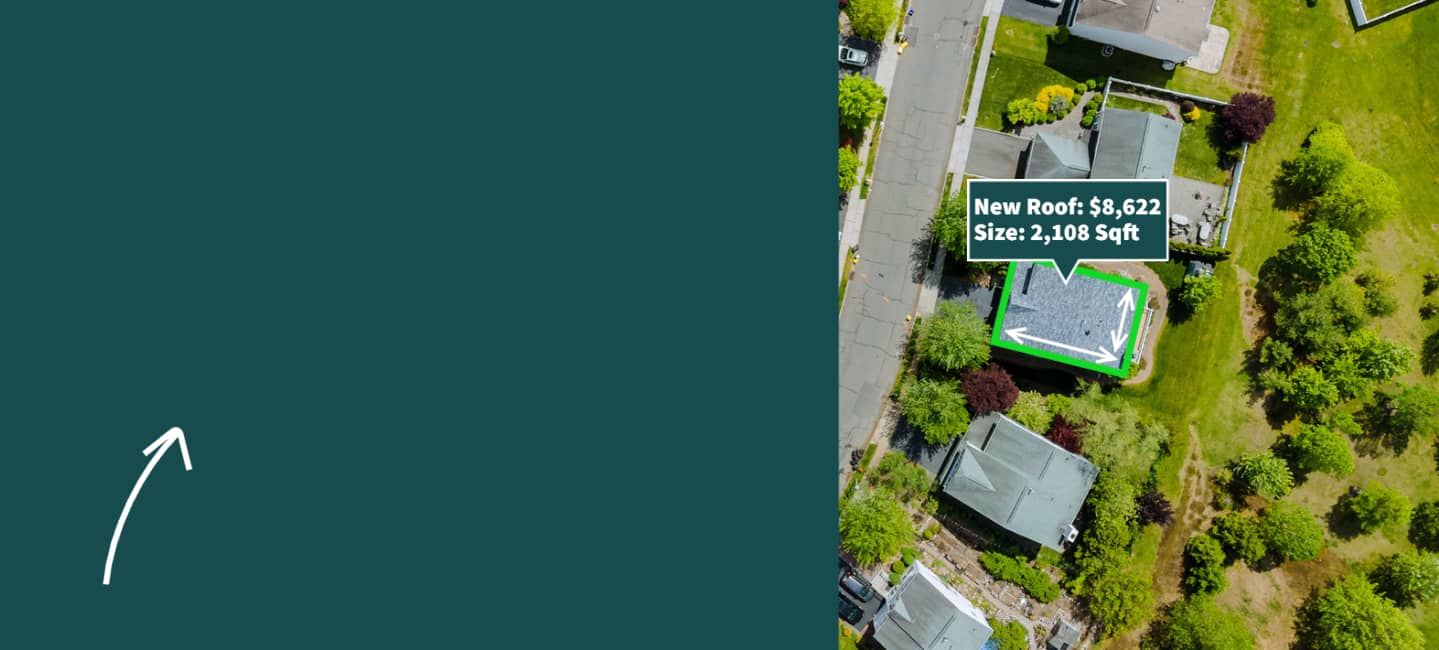 Idaho Roof Replacement Costs
Instantly get a Idaho new roof cost with our roofing calculator. See local Idaho roofing contractor prices for Asphalt, Metal, and Solar Roofing. Connect with a local Idaho Roofer today.
No signup required.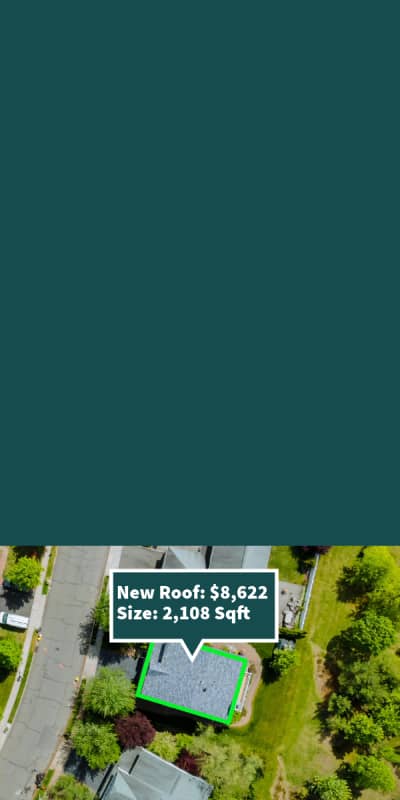 Idaho Roof Replacement Costs
Instantly get a Idaho new roof cost with our roofing calculator. See local Idaho roofing contractor prices for Asphalt, Metal, and Solar Roofing. Connect with a local Idaho Roofer today.
Wondering what it's going to cost to replace your roof in Idaho?

Measure
883,559 roofs scanned in Idaho

Estimate
Average new roof cost in Idaho is $7,350

Connect
274 highly-rated roofing contractors in Idaho
At Instant Roofer, we stand by the belief that everyone is entitled to top-notch service and the most precise estimates. That's why we've pioneered a revolutionary online method for obtaining your Idaho roof replacement cost. With Idaho roofing calculator, a few quick clicks will provide you with a comprehensive estimate for your roof repair or installation from a licensed Idaho roofing contractor. Through our commitment to simplicity and accuracy, we've redefined the roofing estimation process.
Enter your address into Instant Roofer.
Confirm your home via Satellite Imagery.
Instantly view your estimated cost and roof size.
Submit the information to receive an estimate from the most affordable, top-rated Idaho roofer.
Discover Top-Rated, Affordably-Priced Idaho Roofer in an Instant.
As a homeowner, ensuring that a new roof provides the optimal return on your investment is paramount. That's why we diligently consider each contractor's experience, expertise, and pricing in our platform, allowing us to select the most suitable option tailored to your unique needs. By conducting all the necessary research, we empower you to make an informed decision on your choice of roof type with utmost confidence. Trust Instant Roofer to simplify your Idaho roof replacement cost process.
Customized Roofing Solutions to Match Your Needs
At Instant Roofer, we appreciate that each homeowner brings unique needs and preferences. To meet these distinct needs, we offer a broad array of roofing options, each tailored to fit your specific expectations and budget. Whether your key concerns are durability, aesthetic appeal, or energy efficiency, we've got a selection perfectly suited to your requirements.
We welcome you to delve into these options and identify the roofing material that perfectly aligns with your needs. Let Instant Roofer guide your path to the optimal Idaho roof replacement cost.
Better Roof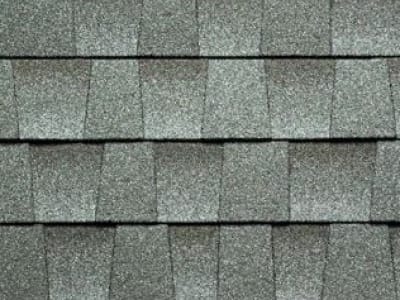 Limited Shingle Style Options
Average Life and Warranty
Average Impact and Wind Rating
Best roof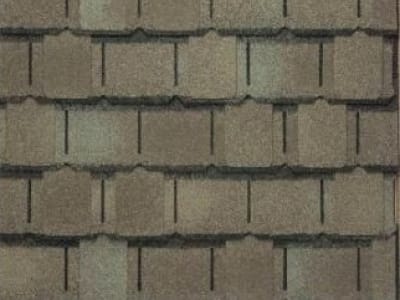 Bigger and Thicker Asphalt Shingle
Better Protection Against Algae
Longer Lasting Life and Warranty
Better Impact and Wind Rating
Metal Roof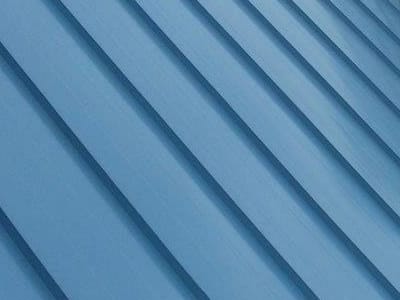 Better protection from fire
Better home cooling (UV Protection)
Best Impact and Wind Rating
Solar Roof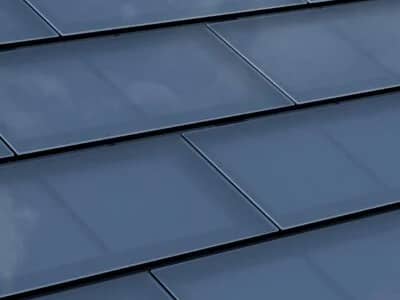 Up to 30% in Federal Tax Credits
Potential $0 Electricity Costs
Receive Your Idaho Roof Replacement Cost Online Today In Seconds
No sign-up is required.

"Instant Roofers estimate was spot on. The contractor it recommended was excellent. All around a great experience."
Our Distinctive Approach
Your roof stands as a crucial shield against the elements—wind, rain, snow, and sun—and significantly influences your home's energy efficiency. With Instant Roofer, you're assured of long-lasting peace of mind for your Idaho roof replacement.
We understand that gauging your roof's size should not be a challenge. Hence, we developed a user-friendly roof size calculator. It provides key insights into your home's dimensions, the necessary materials, and the anticipated Idaho new roof cost.
Many only seem interested in gathering your contact information or selling you unrelated products. Our Idaho Roofing Calculator stands apart from the rest: we are committed to providing genuine assistance about roof replacements, without any spam or unwelcome sales tactics.
Instant Roofer was born from this commitment. We've brought together a team of tech enthusiasts and skilled roofers to create the most straightforward, rapid, and affordable means to estimate your roof cost, anywhere across America.
And the cherry on top… Instant Roofer is 100% owned, developed, and operated by proud Americans.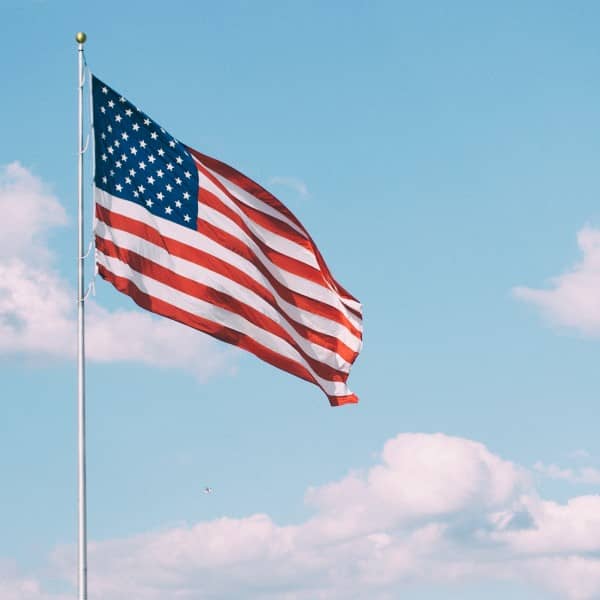 Introducing the Simplest Idaho Roofing Calculator
Obtaining your Idaho roof replacement cost is now just a click away. Our innovative Idaho roofing calculator instantly provides you with replacement cost estimates from top-rated local Idaho roofers, empowering you to understand potential costs before interacting with any contractor.
How do we ensure you connect with the most suitable roofer? By comprehensively analyzing local roofing contractors' pricing and online ratings, we guarantee you access to the most competitively priced and highest-rated Idaho roofing contractor. Our commitment is to make your roofing journey as efficient and rewarding as possible.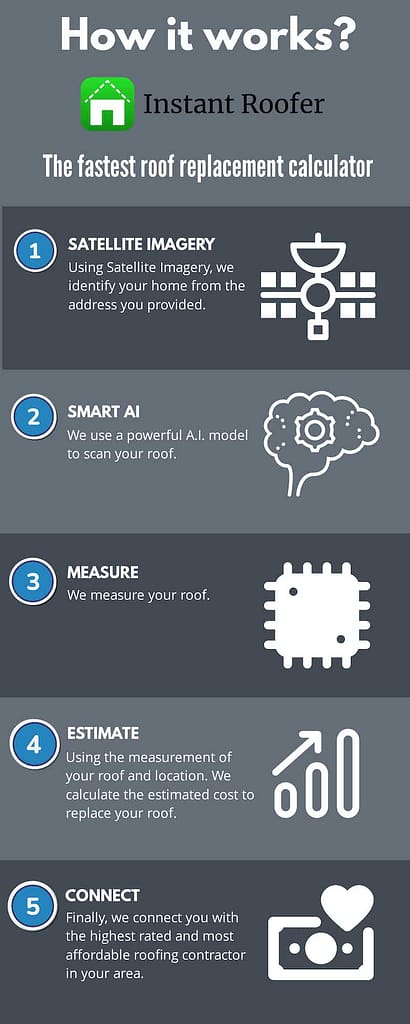 About Instant Roofer
We often get asked, "Are you a roofing company?" The answer is yes, and no. We like to think of ourselves as the new generation of roofing companies—essentially, the "UBER" of roofing. At Instant Roofer, we utilize cutting-edge technology to streamline the roofing process for both homeowners and roofing contractors alike.
How We Assist Homeowners
Investing in a new roof is a significant undertaking. In Idaho, the average cost of a new roof is around $7,350. We aim to make the process of replacing your roof as seamless as possible. Through the power of AI, we've calculated the roof sizes for over 129 million homes across the United States.
Our network extends to local Idaho roofing contractors across all counties. But we don't connect you with just any roofers—only the top-rated professional Idaho roofer in your area.
Each participating roofing company provides us with their price per square foot for new roof installations. By analyzing each roofing contractor's pricing and ratings, we're able to determine the most suitable Idaho roofing contractor to assist you.
How We Support Roofing Contractors
Roofing is complex, with many variables like pitch, facets, eaves, and ridges that impact the process. We begin by offering a rough estimate, but we always advise obtaining a precise quote for accuracy.
Unlike other companies that calculate roof replacement costs, we don't indiscriminately share your data with a host of roofers. We selectively partner with the best roofer in your area and ensure they have all the necessary details to execute your roofing project successfully.
True to our name, Instant Roofer operates in real time. The moment you accept your online roof replacement estimate, we spring into action. We promptly alert the selected roofer of an upcoming project and confirm the Idaho roofing contractor with you.
Top 20 Idaho Roofing Contractors
Enter your address in our app to learn who has the best combination of reviews and pricing for your exact home. Updated: 9/27/23
Insurance Claims Roofing, Inc.
(208) 966-2552
5
187 Google reviews
12464 West Coyote Lane
Post Falls, ID 83854
Northwest Roof Restoration, LLC
(208) 440-2205
5
156 Google reviews
1028 East Cayman Drive
Meridian, ID 83642
Mountain View Roofing
(208) 353-2952
5
136 Google reviews
3412 Wilson Ln
Nampa, ID 83686
Legacy Roofing LLC
(208) 901-1142
5
110 Google reviews
10909 Pelican Ln
Nampa, ID 83686
208 Roofing
(208) 591-8997
5
99 Google reviews
350 North 3rd East Street
Mountain Home, ID 83647
Show 15 More

Smith Roofing
(208) 717-5526
5
85 Google reviews

920 Deon Drive
Pocatello, ID 83201

Bork Roofing
(208) 365-8105
5
69 Google reviews

1475 N Hornback Ave
Star, ID 83669

Summit Exteriors
(208) 597-0101
5
63 Google reviews

1411 North Division Avenue
Sandpoint, ID 83864

M3 Roofing and Exteriors LLC
(208) 724-0943
5
53 Google reviews

East Friar Tuck Court
Nampa, ID 83687

Meridian Roofing LLC
(208) 258-5239
5
52 Google reviews

3018 West Fieldstream Drive
Meridian, ID 83646

Mighty Dog Roofing of Southwest Idaho
(208) 508-1447
5
47 Google reviews

4792 West Overland Road
Boise, ID 83705

Superior Gutter Company
(208) 941-0321
4.9
545 Google reviews

512 North Coppertree Drive
Nampa, ID 83651

Idaho Roofing Contractors
(208) 921-7821
4.9
333 Google reviews

1565 South Rolling Hill Drive
Meridian, ID 83642

Point Roofing & Restoration
(208) 856-6415
4.9
256 Google reviews

4906 West Overland Road
Boise, ID 83705

Slade Roofing
(208) 346-7880
4.9
174 Google reviews

100 South State Street
Rigby, ID 83442

New Heights Roofing
(208) 770-9167
4.9
151 Google reviews

2785 West Seltice Way
Post Falls, ID 83854

Rooftops ES Boise
(208) 576-2500
4.9
122 Google reviews

1550 South Cloverdale Road
Boise, ID 83709

E & H Roofing
(208) 608-5569
4.9
96 Google reviews

9530 South Powerline Road
Nampa, ID 83686

ID Roofing LLC
(208) 432-7663
4.9
77 Google reviews

2915 North Cole Road
Boise, ID 83704

Dodd Roofing
(208) 295-9421
4.9
64 Google reviews

1711 South Millennium Way
Meridian, ID 83642
Don't see your company listed? Join our network!
Average Roof Replacement Cost in Idaho
The Idaho roof replacement cost varies considerably, primarily due to the differences in roof size, materials used, and labor costs. On average, homeowners may expect to pay anywhere between $7,000 to $14,000 for a new roof. However, this is just an average, and your specific situation could result in costs that are higher or lower.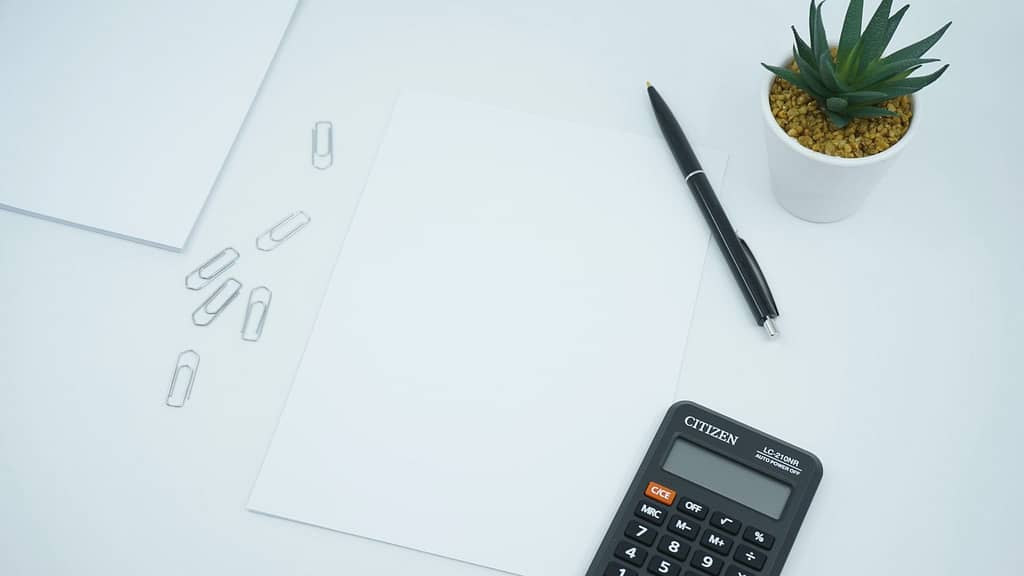 Factors that Influence New Roof Cost in Idaho
When calculating the cost of roofing, several key factors come into play. Here are the factors to consider that impact the cost of roof replacement for your home in Idaho.
Size: The size of your roof is the primary factor influencing the Idaho roof replacement cost. Larger roofs require more materials and labor, increasing the overall cost.
Shape: Roof shapes vary significantly, from simple, flat designs to complex, multi-gabled structures. The more intricate the roof shape, the more materials and labor are needed, contributing to a higher roof replacement cost in Idaho.
Pitch: The pitch or slope of your roof also affects the cost. Steeper roofs are more challenging to work on and may require specialized safety equipment and procedures, which can add to labor costs.
Materials: The type of roof materials chosen will significantly impact the cost. Options range from Architectural Asphalt Shingles and Designer Asphalt Shingles to more expensive Metal Roofing or Solar Roofs. Each has its own cost, durability, and maintenance needs.
Labor: Labor costs can vary depending on the complexity of the job and the experience of the Idaho roofing contractor. Skilled labor might cost more upfront, but it often ensures high-quality work that can save you money in the long run.
Additional Roofing Features: Features such as skylights, chimneys, and ventilation systems can add complexity to a roofing project, affecting the overall Idaho new roof cost.
Permitting and Code Requirements: Different Idaho zip codes have different permitting fees and building code requirements, which can also influence the total roof replacement cost.
Choosing the Right Materials for Your Idaho Roof
Your choice of roof materials has a considerable impact on the new roof cost. Our Idaho roofing calculator offers four options such as Architectural Asphalt Shingles, Designer Asphalt Shingles, Metal Roofing, and Solar Roof. Each material has different characteristics, benefits, and costs, so it's crucial to choose one that suits your aesthetic preference, climate, and budget.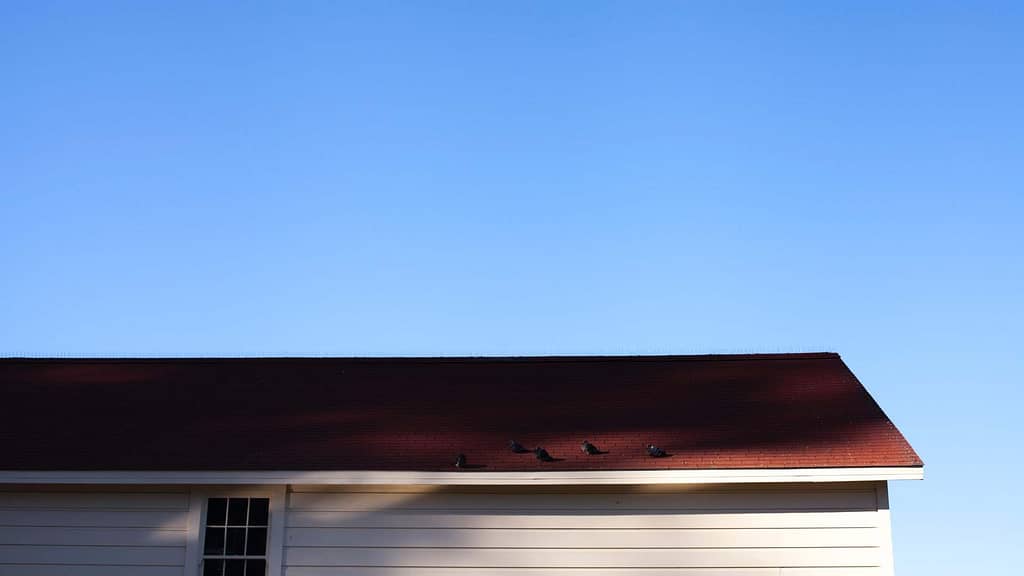 Architectural Asphalt Shingles
These shingles are a popular choice due to their balance between cost-effectiveness and durability. They can mimic the appearance of more expensive materials like wood or slate, adding a touch of elegance to your home. The estimated price for installing Architectural Asphalt Shingles can range from $350 to $500 per square (100 square feet).
Designer Asphalt Shingles
Offering a more aesthetic appeal, Designer Asphalt Shingles come in a variety of styles and colors. They provide a high-end look without the premium price of natural materials. The cost for these shingles can range from $400 to $600 per square.
Metal Roofing
Metal roofing is highly durable, resistant to extreme weather conditions, and can last up to 50 years or more. It can be a costlier option, with prices ranging from $700 to $1,000 per square. However, its longevity and minimal maintenance requirements often make it a worthwhile investment.
Solar Roof
A Solar Roof goes beyond providing shelter and contributes to your home's energy production. While it has a higher upfront cost, ranging from $2,000 to $2,500 per square, it can significantly reduce your energy bills over time, potentially paying for itself.
Weather Impacts Lifespan of Roofs in Idaho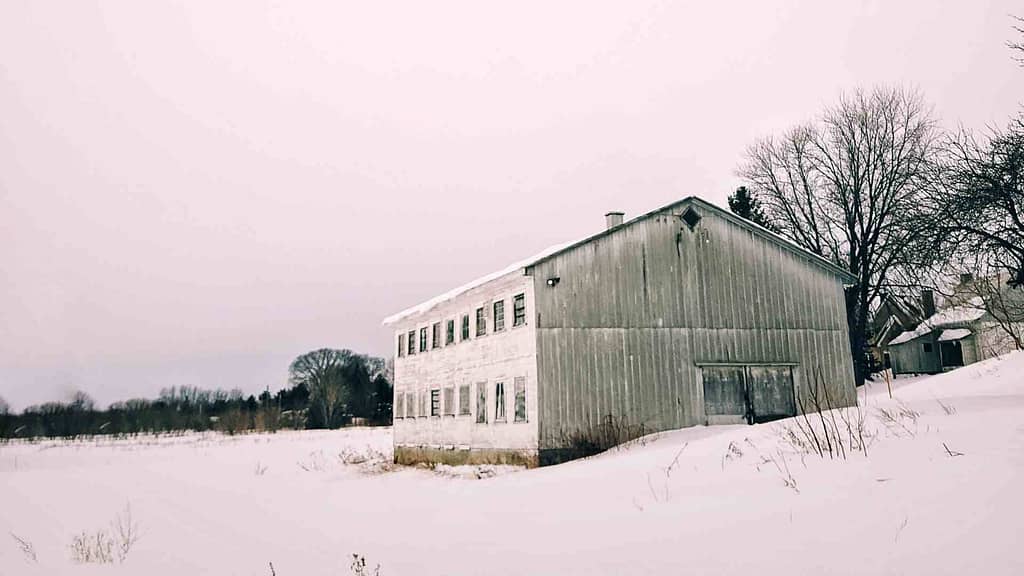 The Idaho climate can significantly affect the lifespan of your roof. Sun exposure, snow, hail, and wind all contribute to wear and tear over time. It's crucial to choose a material that can withstand Idaho's varied weather conditions to ensure longevity and value for money.
How To Know You Need A New Roof in Idaho
Determining when you need a new roof can be challenging. Look for signs like missing or curling shingles, leaks, or water stains on your ceiling. Regular inspections with a professional Idaho roofer can help identify problems early and potentially extend the lifespan of your roof.
Additional Roof Replacement Cost Considerations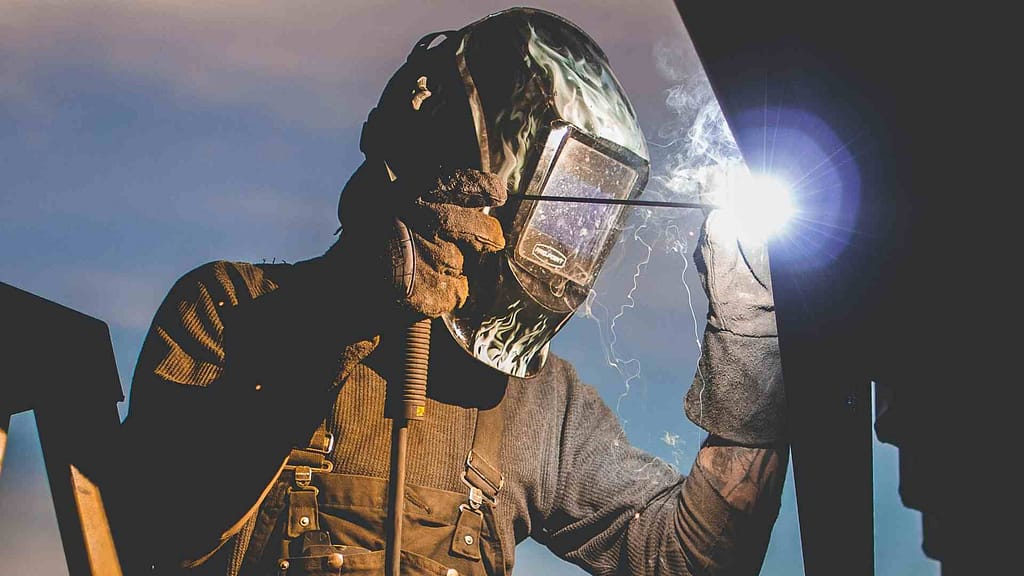 Besides the cost of materials and labor, other considerations may impact your total roof replacement cost. These can include removing and disposing of your old roof, potential repairs to the roof deck, and upgrades like gutter replacement or installing better insulation.
Remember, while the initial cost of getting a new roof installed may seem high, a good quality roof will protect your home and could increase its value significantly. Using our Idaho Roofing Calculator, you can get a detailed estimate that includes all of these factors, ensuring there are no surprises down the line.
Idaho Roofing FAQs
How can I prevent ice dams and snow buildup on my roof during winter?

To prevent ice dams and snow buildup, ensure your roof is properly insulated and ventilated. This helps maintain a consistent roof temperature and prevent uneven snow melting and refreezing. A professional Idaho roofer can provide more personalized advice.
What are the signs of roof damage caused by hailstorms, and how can I address them?

Hailstorm damage may present as dents or bruising on shingles, cracked or broken tiles, or granule loss. If you suspect hail damage, contact a professional Idaho roofing contractor to assess the situation and provide roof solutions.
Are there any specific building codes or regulations for roofing in Idaho?

Yes, building codes and regulations for roofing vary across Idaho's different zip codes. It's essential to work with a knowledgeable roof contractor familiar with these codes to ensure your roof replacement is compliant.
How can I improve the energy efficiency of my roof in Idaho's climate?

Improving energy efficiency can involve choosing roofing materials with high reflective properties, installing a radiant barrier under the roofing material, or even opting for a solar roof. Check the unique roofing options from our Idaho roofing calculator tailored to your specific needs and location.
What type of roof maintenance is recommended to ensure longevity and prevent leaks?

Regular roof maintenance should include clearing debris, checking for damaged shingles, ensuring gutters are clean and functional, and having routine professional inspections. These practices can help maintain your roof's longevity and prevent leaks in your Idaho home.
Interesting Facts About Idaho
| | |
| --- | --- |
| Average roof replacement price in Idaho | $7,350 |
| The number of Idaho roofs we've measured | 883,559 |
| Average Idaho home size | 1,950 Square Feet |
| Average Idaho property size (2020 Parcel Data) | 0.25 Acres or 11,200 Sqft |
| Largest zip code in Idaho | 83525 – Elk City (5,354 Square Miles) |
| Average roof slope on Idaho homes | 6/12 Pitch or 26.57 Degrees |
| Most common roof type in Idaho | Asphalt Shingle |
| Idaho's weather averages | Lows of 37F/3C to highs around 64F/18C |
| Idaho's population estimated (2022) | 1 |
| Idaho's Time Zone | Mountain Standard Time (GMT -6) |
| Idaho's total square miles | 82,645 |
Data Collected 2021
See how your home compares to the average roof replacement price in Idaho. You can get a free estimate for a new roof via our free roof cost calculator. Get instant roof replacement costs for your exact home and connect with the highest-rated roofing contractor near you.
Thinking of financing your new Idaho roof?
A new roof can be an unexpected cost. You may need to borrow some money to get it done. We've built a simple roof financing calculator to help you figure out your monthly payments.
The Most Popular Areas We Serve In Idaho