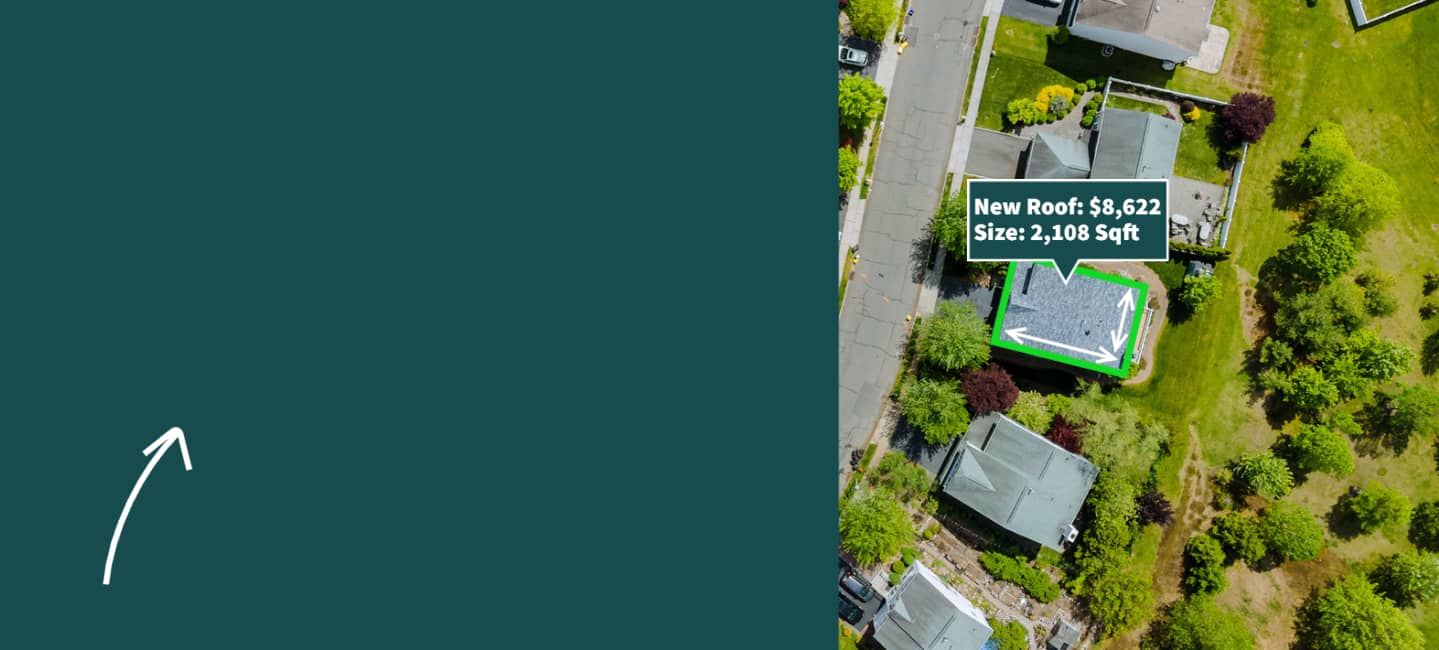 Nebraska Roof Replacement Costs
Instantly get a Nebraska new roof cost with our roofing calculator. See local Nebraska roofing contractor prices for Asphalt, Metal, and Solar Roofing. Connect with a local Nebraska Roofer today.
No signup required.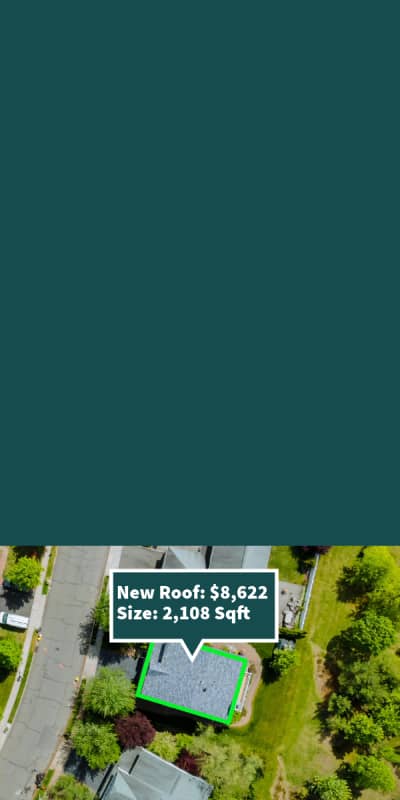 Nebraska Roof Replacement Costs
Instantly get a Nebraska new roof cost with our roofing calculator. See local Nebraska roofing contractor prices for Asphalt, Metal, and Solar Roofing. Connect with a local Nebraska Roofer today.
Wondering what it's going to cost to replace your roof in Nebraska?

Measure
1,135,500 roofs scanned in Nebraska

Estimate
Average new roof cost in Nebraska is $6,500

Connect
293 highly-rated roofing contractors in Nebraska
Why spend hours dealing with paperwork for a roofing estimate when you could get it done instantly? With Instant Roofer, you can obtain a precise Nebraska roof replacement cost online in no time – completely paperless.
Enter your address into Instant Roofer.
Confirm your home via Satellite Imagery.
Instantly view your estimated cost and roof size.
Submit the information to receive an estimate from the most affordable, top-rated Nebraska roofer.
Find The Best Priced and Highest Rated Nebraska Roofer in Seconds.
Navigating the maze of roofing contractors can be a challenge. Our Nebraska roofing calculator takes the guesswork out of finding the perfect roofer for your home. We weigh each contractor's skills, expertise, and rates to connect you with the most suitable choice for your unique requirements.
Choose Between Four Simple Roofing Options
At Instant Roofer, we understand that every home and homeowner is unique. We strive to offer a range of roofing options that cater to your specific requirements, budget, and taste. Whether you're after longevity, curb appeal, or energy savings, we have a solution just for you.
Use our Nebraska roofing calculator to explore and compare the prices of four distinct, yet equally sturdy roofing materials. Regardless of your selection, trust us to connect you with the best-rated and most efficient Nebraska roofer for your project.
Better Roof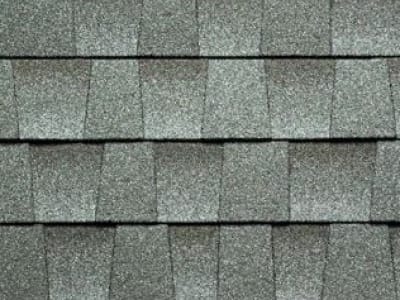 Limited Shingle Style Options
Average Life and Warranty
Average Impact and Wind Rating
Best roof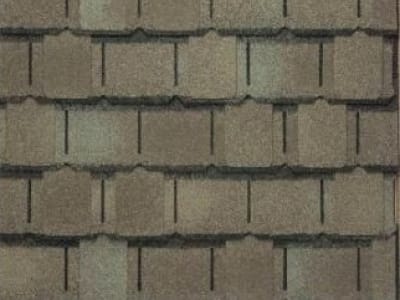 Bigger and Thicker Asphalt Shingle
Better Protection Against Algae
Longer Lasting Life and Warranty
Better Impact and Wind Rating
Metal Roof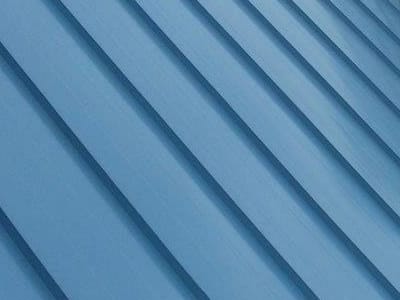 Better protection from fire
Better home cooling (UV Protection)
Best Impact and Wind Rating
Solar Roof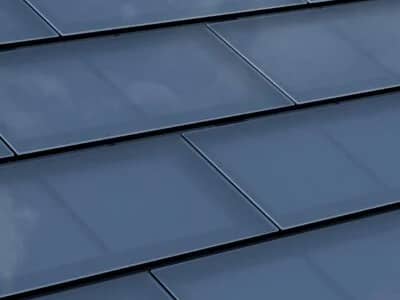 Up to 30% in Federal Tax Credits
Potential $0 Electricity Costs
Receive Your Nebraska Roof Replacement Cost Online Today In Seconds
No sign-up is required.

"Instant Roofers estimate was spot on. The contractor it recommended was excellent. All around a great experience."
How We Are Unique
Replacing a roof can be one of the most expensive and time-consuming home improvement tasks. That's why finding a reputable, reasonably-priced Nebraska roofer who uses quality materials is crucial.
We envisioned a better way. We wanted homeowners to be able to get a quick, accurate estimate for their roof replacement without any hassle.
Unlike other websites and apps, we truly care about helping you understand your Nebraska roof replacement cost. We utilize a unique algorithm to provide an instant, accurate cost estimate for your roof replacement. This helps you determine whether a roof replacement is a worthwhile investment. And we do all this online, without inundating you with unwanted calls or emails.
Instant Roofer was conceived from this concept. A group of tech-savvy individuals and skilled roofers collaborated to create the simplest, fastest, and most cost-effective method to calculate roof costs nationwide.
The cherry on top… we are entirely American-owned, developed, and operated.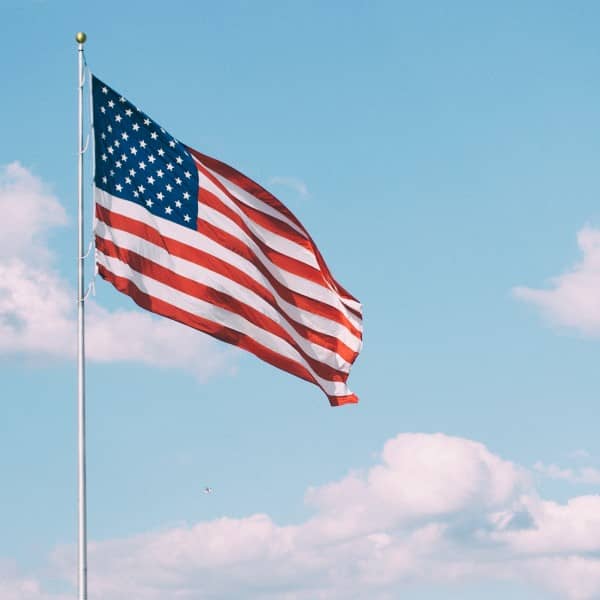 Your Go-To Nebraska Roofing Calculator
Do you need a new roof? Discover its cost and timeline quickly and easily. Get an estimate from a local Nebraska roofer without leaving your comfort zone. We use advanced data analysis and artificial intelligence to deliver swift, budget-friendly, and precise estimates for your roof replacement.
So, how do we match you with the perfect Nebraska roofer? We scrutinize the pricing and online ratings of roofing contractors in your vicinity. This ensures you secure both the best price and the most commendable Nebraska roofing contractor.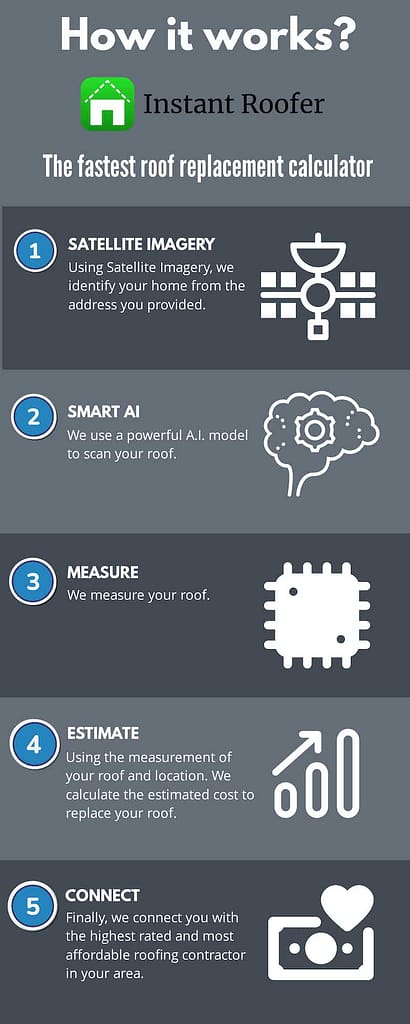 About Instant Roofer
Do you ever wonder if we're a traditional roofing company? Well, we're both traditional and innovative. Instant Roofer operates like the digital highway of the roofing industry, utilizing modern technology to simplify the roof replacement process for both homeowners and contractors alike.
How We Assist You
We understand that a new roof is a significant investment. In fact, the average Nebraska new roof cost sits around $6,500. At Instant Roofer, our goal is to make your roof replacement journey straightforward and seamless.
We've harnessed the power of AI to accurately measure roof sizes of over 129 million homes throughout America. In Nebraska, we've partnered with top-rated, competitively priced local roofing companies across all counties. Each Nebraska roofing contractor has supplied us with their price per square foot for a new roof installation. By comparing each contractor's price and rating, we identify the best-suited Nebraska roofer to cater to your needs.
How We Aid Roofing Contractors
Roofing, with its many facets, eaves, pitches, and ridges, can be complex. We initiate the process by offering a preliminary estimate, always encouraging an actual quote for precision.
Unlike some roof replacement cost services, we prioritize quality over quantity. We don't overload contractors with requests; instead, we match your project with the top roofer in your area and equip them with the necessary details to deliver an excellent job.
Instant Roofer stands by its name – we are indeed instant. The moment you accept your online Nebraska roof replacement cost estimate, we spring into action. We alert the roofer of your project, confirm your selected Nebraska roofing contractor, and jumpstart the process of replacing your roof.
Top 20 Nebraska Roofing Contractors
Enter your address in our app to learn who has the best combination of reviews and pricing for your exact home. Updated: 9/27/23
Innovative Roofing
(402) 512-4200
5
399 Google reviews
6775 South 118th Street
Omaha, NE 68137
Hometown Roofing
(402) 896-3639
5
144 Google reviews
13316 Millard Avenue
Omaha, NE 68137
Arroyo Exteriors / Arroyo Roofing
(402) 484-8140
5
103 Google reviews
9101 Rattlesnake Road
Lincoln, NE 68520
McCoy Roofing
(402) 413-7681
5
78 Google reviews
5500 Old Cheney Road
Lincoln, NE 68516
Omaha Roofing and Exteriors
(402) 804-0115
5
77 Google reviews
5072 South 107th Street
Omaha, NE 68127
Show 15 More

Sandhill Roofing
(402) 890-6460
5
67 Google reviews

8120 Trendwood Drive
Lincoln, NE 68506

HomeShield Roofing & Exteriors
(402) 405-5511
5
45 Google reviews

6131 South 57th Street
Lincoln, NE 68516

ROOFWORX, LLC
(308) 455-1132
5
43 Google reviews

4506 10th Avenue Place
Kearney, NE 68845

Nathan James Construction Inc.
(402) 880-5005
5
41 Google reviews

3517 Fairway Drive
Plattsmouth, NE 68048

Schoen's Roofing, LLC
(402) 520-7121
4.9
501 Google reviews

522 South 6th Street
Beatrice, NE 68310

Schoen's Roofing LLC
(402) 239-8533
4.9
483 Google reviews

522 S 6th St
Beatrice, NE 68310

Moose Roofing
(402) 763-4851
4.9
354 Google reviews

4760 South 135th Street
Omaha, NE 68137

Nelson Contracting, LLC
(402) 464-2418
4.9
293 Google reviews

4108 Progressive Avenue
Lincoln, NE 68504

Nelson Contracting LLC
(402) 641-5277
4.9
292 Google reviews

4108 Progressive Ave Ste 6
Lincoln, NE 68504

White Castle Roofing
(402) 898-7663
4.9
264 Google reviews

15013 Industrial Rd
Omaha, NE 68144

Royalty Roofing & Renovations
(402) 216-8850
4.9
208 Google reviews

13315 B St
Omaha, NE 68144

White Castle Roofing – Grand Island
(308) 675-3330
4.9
181 Google reviews

1805 Holland Drive
Grand Island, NE 68803

Home Pride Contractors, Inc.
(402) 477-5549
4.9
109 Google reviews

4435 O Street
Lincoln, NE 68510

Saalfeld Roofing
(402) 430-1554
4.9
103 Google reviews

17903 Storage Rd
Omaha, NE 68136

Artisan Roofing Inc
(712) 326-6822
5
39 Google reviews

10733 Mockingbird Dr
Omaha, NE 68127
Don't see your company listed? Join our network!
How Much Does Roof Replacement Cost in Nebraska
The average cost of roof replacement in Nebraska varies, depending on several factors like the size of your roof, the type of roofing material you select, and the complexity of installation. However, you can use our Nebraska roofing calculator for a reliable estimate of your specific Nebraska roof replacement cost.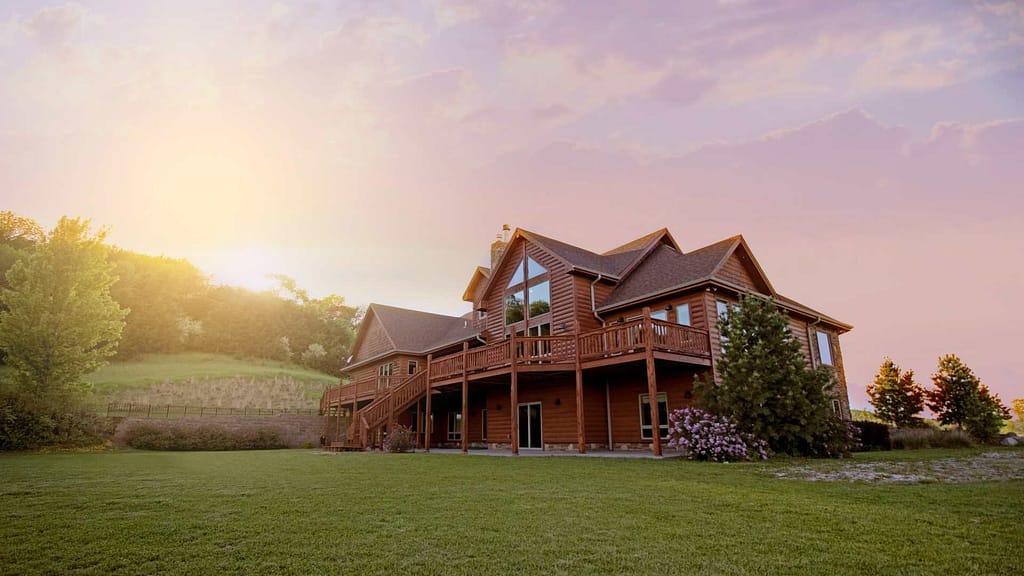 Factors Affecting Nebraska New Roof Costs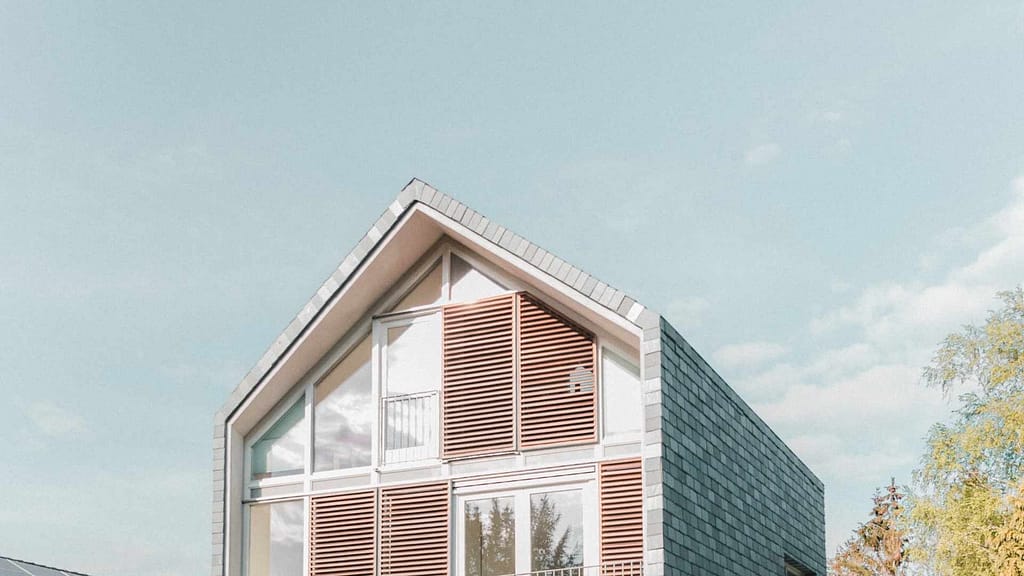 When it comes to calculating your Nebraska new roof cost, several factors come into play. Each of these factors plays a role in the final cost of your new roof. Using our Nebraska roofing calculator can help you get a personalized estimate, factoring in these elements.
Roof Size: The larger your roof, the more materials are needed, increasing your total costs.
Roof Material: The material you choose significantly impacts the overall cost. Architectural asphalt shingle, designer asphalt shingle, metal roofing, and solar roof each have their unique price points and benefits.
Roof Pitch: The steeper your roof, the harder it is to work on. This complexity can translate to higher labor costs.
Labor Cost: The cost of labor varies from contractor to contractor. Experienced Nebraska roofer may charge more but can often provide higher quality work.
Location: The location of your home can affect costs due to variations in local permit fees and disposal costs.
Permits: Depending on where you live, you may need to secure permits for roofing work. The cost for these permits can vary.
Clean Up and Disposal Fees: Removing and disposing of your old roof can add to the overall cost of the project. Always check if these fees are included in your estimate.
Selecting the Right Roofing Materials
The choice of material can influence the average cost of roof installation. To determine the best fit for your home, consider the local climate, your budget, and the architectural style of your house. Our Nebraska roofing calculator can help you estimate the cost differences between these materials for your specific project.
Designer Asphalt Shingle: Offering superior aesthetics, designer asphalt shingles mimic the look of high-end materials like slate or wood shakes, providing an upscale look without the high costs associated with those premium materials.
Architectural Asphalt Shingle: This material offers a blend of affordability, durability, and aesthetic appeal. They're designed to provide a dimensional look to your roof and are heavier than standard shingles, offering better resistance to wind and weather.
Metal Roofing: Although metal roofs typically cost more initially, they can last two to three times longer than asphalt roofs. Their resistance to weather and fire, along with their energy efficiency, make them a long-term investment.
Solar Roof: Solar roofs integrate solar cell technology within the roofing materials, providing the dual benefit of a protective roof and renewable energy production. The cost of a solar roof is offset by the long-term savings on your energy bills.
Climate and Roof's Lifespan in Nebraska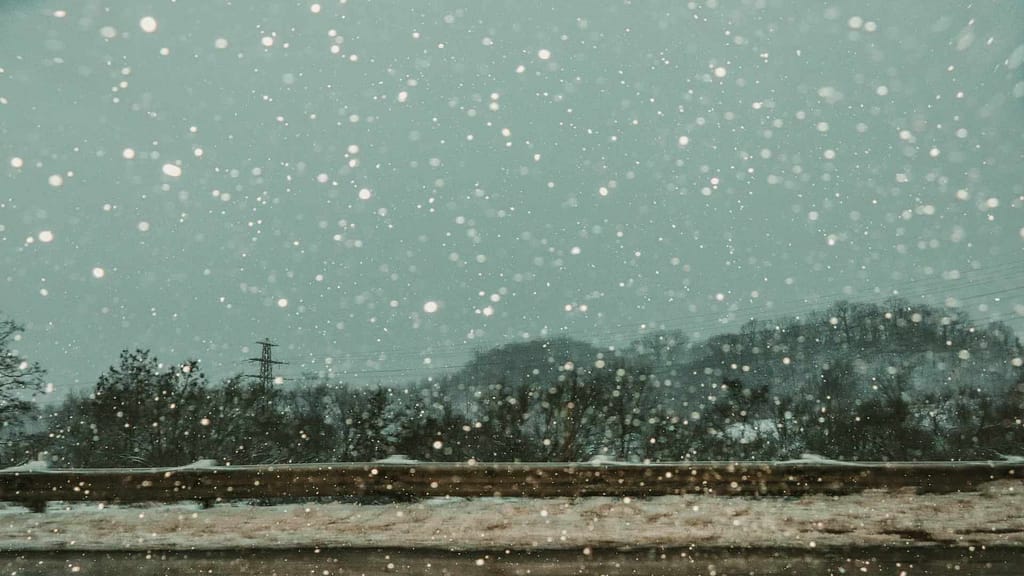 Understanding the influence of Nebraska's climate on a roof's lifespan is key to making an informed decision about your roofing investment. The state experiences a wide range of weather conditions, including intense summer heat, chilling winter temperatures, and frequent thunderstorms. The fluctuating weather can put significant strain on any roofing material.
Trust in a professional Nebraska roofer who can guide you through, ensuring you choose a roof that is durable, cost-effective, and suitable for the Nebraskan climate.
Roof Replacement or Roof Repair
Deciding between roof replacement or repair can be challenging. Generally, if the damage covers over 30% of the surface, or the roof is nearing the end of its lifespan, replacement might be the better option. Consulting with a professional Nebraska roofing contractor can guide you making the right decision.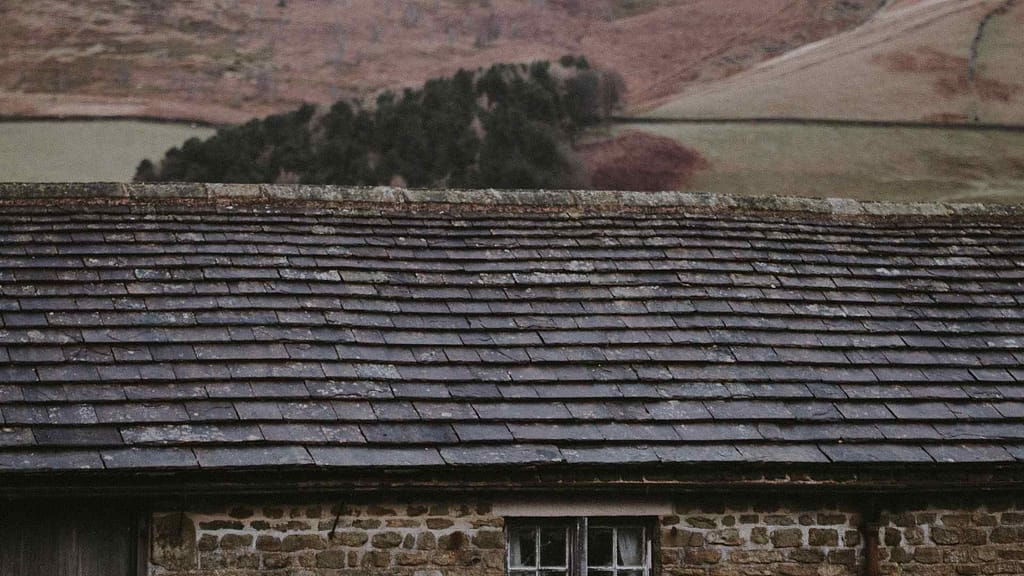 Why You Should Hire Professional Roofing Contractor
A professional Nebraska roofing contractor has the experience and knowledge to ensure quality roof installations. While the initial investment may be higher than doing it yourself, hiring a professional Nebraska roofer can save you from costly mistakes and ensure the longevity of your roof. Always consider hiring a professional for your Nebraska new roof cost.
Nebraska Roofing FAQs
How can I protect my roof from hail damage in Nebraska?

In Nebraska, where hail storms are frequent, safeguarding your roof from potential damage is crucial. Consider installing impact-resistant roofing materials like metal roofing or designer asphalt shingles. Regular roof inspections by a certified Nebraska roofer can also help detect and address minor damages before they escalate.
What are the signs of roof damage caused by severe weather in Nebraska?

Signs of roof damage can vary, but some common indicators include missing or damaged shingles, leaks or water stains in your attic or on your ceiling, granules from shingles in your gutters, and visible dents or impact marks on roofing materials. If you notice any of these signs, it's important to contact a professional Nebraska roofing contractor to assess the damage.
How can I improve the energy efficiency of my roof in Nebraska's climate?

Improving your roof's energy efficiency can involve several strategies. These can range from choosing reflective roofing materials that deflect sunlight to adding proper insulation and ventilation. Solar roofs are also an option for significantly improving energy efficiency.
Are there any specific building codes or regulations for roofing in Nebraska?

Yes, building codes and regulations in Nebraska dictate specific requirements for roof installations, including materials used, method of installation, and more. These codes can vary by city or county, so it's important to work with a knowledgeable roofing contractor.
Are there any warranties or guarantees with a new roof?

Most new roof installations come with warranties, but the specifics can vary depending on the roofing materials used and the roofing contractor you hire. Always ensure to discuss warranties with your contractor before beginning the project.
Interesting Facts About Nebraska
| | |
| --- | --- |
| Average roof replacement price in Nebraska | $6,500 |
| The number of Nebraska roofs we've measured | 1,135,500 |
| Average Nebraska home size | 1,750 Square Feet |
| Average Nebraska property size (2020 Parcel Data) | 0.39 Acres or 17,400 Sqft |
| Largest zip code in Nebraska | 69201 – Valentine (1,826 Square Miles) |
| Average roof slope on Nebraska homes | 6/12 Pitch or 26.57 Degrees |
| Most common roof type in Nebraska | Asphalt Shingle |
| Nebraska's weather averages | Lows of 45F/7C to highs around 57F/14C |
| Nebraska's population estimated (2022) | 1 |
| Nebraska's Time Zone | Central Standard Time (GMT -5) |
| Nebraska's total square miles | 76,818 |
Data Collected 2021
See how your home compares to the average roof replacement price in Nebraska. You can get a free estimate for a new roof via our free roof cost calculator. Get instant roof replacement costs for your exact home and connect with the highest-rated roofing contractor near you.
Thinking of financing your new Nebraska roof?
A new roof can be an unexpected cost. You may need to borrow some money to get it done. We've built a simple roof financing calculator to help you figure out your monthly payments.
The Most Popular Areas We Serve In Nebraska