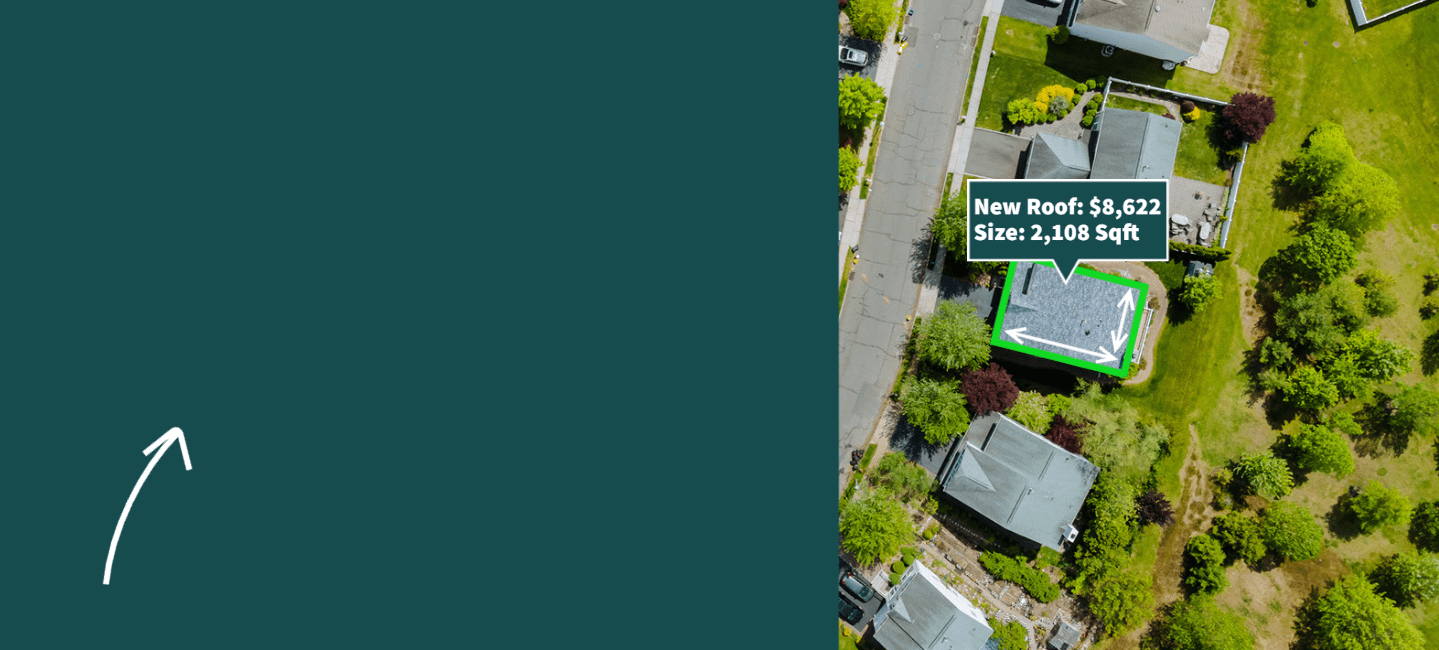 Roof Replacement Costs
Instantly get an estimate for a new roof. See local roofing contractor prices for Asphalt, Metal, and Solar Roofing.
No signup required.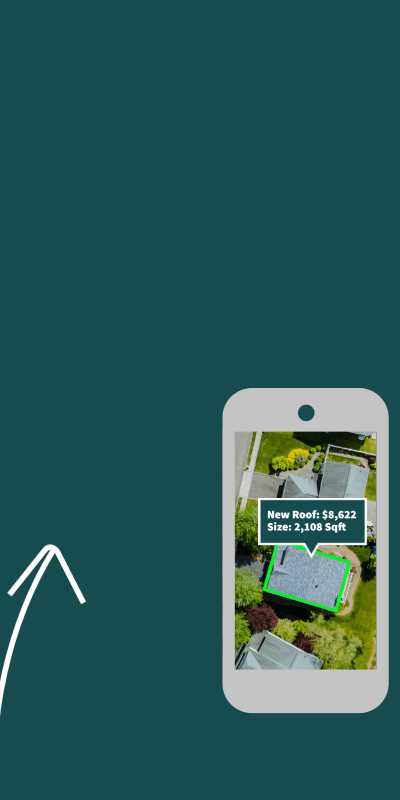 Roof Replacement Costs
Instantly get an estimate for a new roof. See local roofing contractor prices for Asphalt, Metal, and Solar Roofing.
No signup required.
Find the highest rated & best priced roofer for your home

Measure
122,608,100 roofs scanned in the United States

Estimate
Average new roof cost in the USA is $7,566

Connect
10,247 highly rated roofing contractors nationwide
After our artificial intelligence tech scans and instantly measures your roof, we rapidly generate an estimate to replace your roof and connect you with a local roofer. We factor in each roofing contractor's price and online rating to determine the best roofing contractor in your area to service your home.
How it works
Instant Roofer uses Artificial Intelligence to measure your roof from space. (We're not your average roof replacement cost calculator.) We leverage big data and local roofing contractors in your area to give you the most accurate and affordable roof replacement cost online in seconds.
How do we connect you with the best roofer? We analyze roofing contractors' pricing in your area and their ratings online. Ensuring you get the best price and highest rated contractor.
The fastest roofing calculator
At Instant Roofer, our primary focus is on simplicity, speed, and precision. Our roofing calculator was designed with these three key pillars in mind, enabling us to provide roofing prices quickly and easily from virtually anywhere in the United States.
Wondering what it's going to cost to replace your roof?
Instant Roofer represents a novel approach to obtaining a roof replacement cost estimate online. Distinct from our competitors, we won't compel you to sign up for spam to acquire your estimate. With just three simple steps, our online roof replacement estimate can be obtained in under a minute. It's three simple steps:
Enter your address into Instant Roofer.
Confirm your home via Satellite Imagery.
Instantly view your estimated cost and roof size.
Submit the information to receive an estimate from the most affordable, top-rated roofer in your area.
Bingo Bango, you get your roof replacement estimate! We now offer four simple roof types. A standard asphalt roof, best asphalt roof, metal roof, and solar roof. Choose based on price and what matters to you.
Better Roof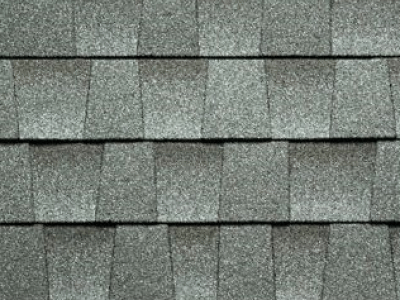 Limited Shingle Style Options
Average Life and Warranty
Average Impact and Wind Rating
Best roof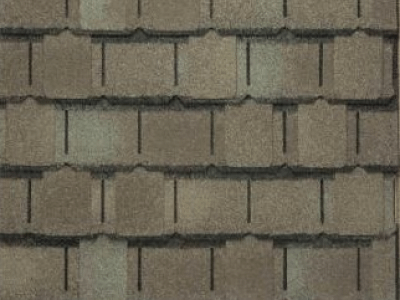 Bigger and Thicker Asphalt Shingle
Better Protection Against Algae
Longer Lasting Life and Warranty
Better Impact and Wind Rating
Metal Roof
Better protection from fire
Better home cooling (UV Protection)
Best Impact and Wind Rating
Solar Roof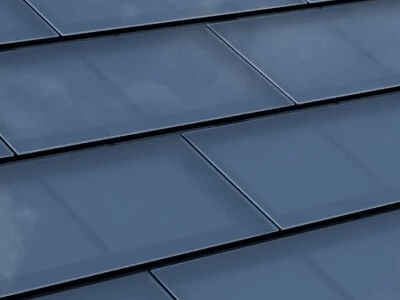 Up to 30% in Federal Tax Credits
Potential $0 Electricity Costs
The Instant Roofer Difference
In a world where your personal information often leads to endless spam and robocalls, we promise a different approach. We respect your privacy and your peace of mind. With Instant Roofer, you get to see the price and select your roofing material before providing any personal information. We give you control over your information and your choices. Our competitors may trade in information for estimates, but we trade in trust and transparency.
More Than Just Roofing
But our service doesn't stop there. Our free tools further assist you in making informed decisions. Wondering how much to replace a roof if you decide to finance it? Our Roof Financing Calculator is at your disposal. Considering a Solar Roof and want to compare its return on investment against Solar Panels? We've got you covered.
A Win-Win for Contractors
Contractors love us, too. They see us as a partner helping them gain quality leads. By maintaining exceptional ratings, they gain access to our platform at no cost. This symbiotic relationship ensures we host only the best, giving you peace of mind.
Our Promise
Instant Roofer is more than a roofing calculator – we're a dynamic, technology-driven solution dedicated to transforming the roofing industry. We put power back into your hands, offering the freedom to choose your ideal roofing solution, safe in the knowledge that you're getting the best deal with a top-rated contractor.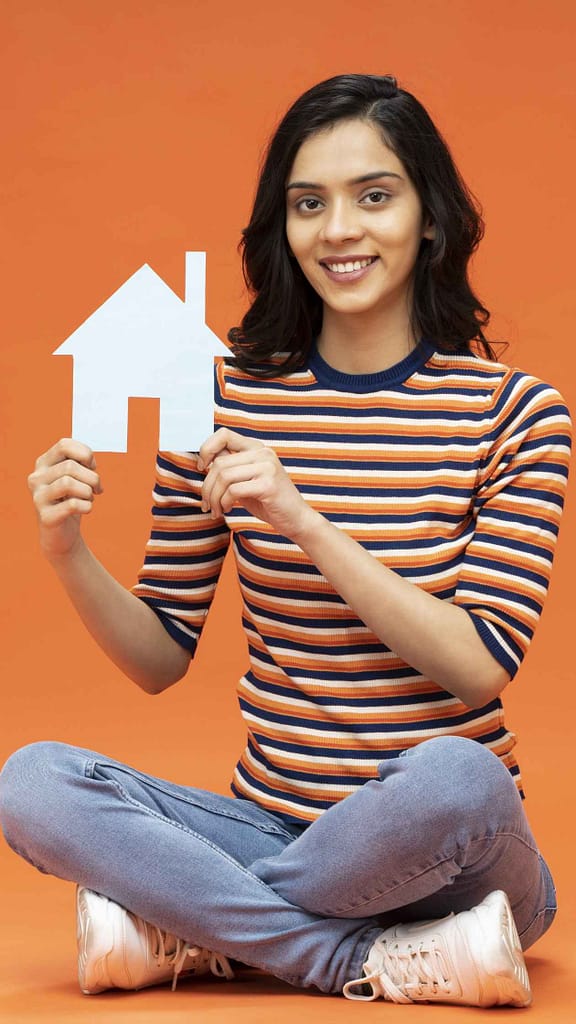 Get your roof replacement cost online today
No sign-up is required.


"Instant Roofer was the best price and easiest process I've experienced!"
Free Tools for Roofers and Homeowners
At Instant Roofer, we're committed to providing accessible and efficient solutions for both homeowners and roofing contractors. Our roof replacement calculator, a staple in our suite of offerings, is currently leveraged by an extensive network of roofing professionals across the United States – entirely free of charge. We firmly believe that obtaining an estimate for a new roof should be a straightforward, stress-free process. By offering simple, user-friendly tools at no cost, we aim to revolutionize the roofing industry and enhance the experience for all parties involved.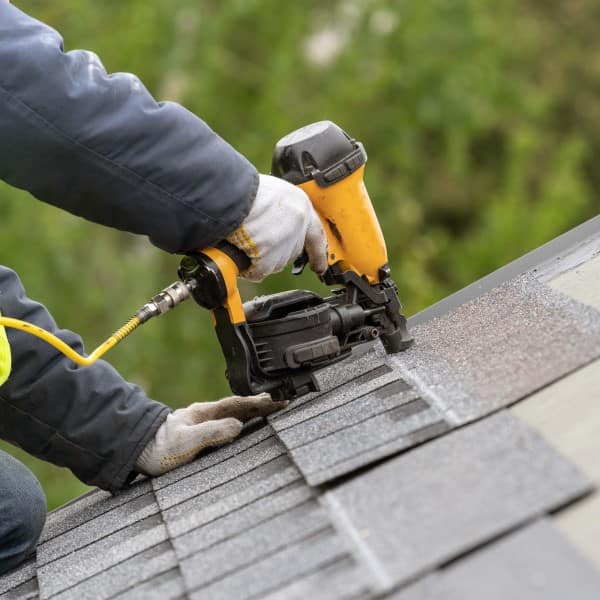 The Best Contractor and The Best Price
Our tool is really easy to use. When you want to find out how much a new roof will cost, our system looks at all the roofers in your area. It figures out which one has the best price for the type of roof you want and who has the best ratings from customers. Then it tells you the price for your new roof based on how big your roof is.
But remember, not all roofers and roofing materials are the same. A roofer might have the best price and reviews for one type of roof, like Asphalt, but not for another type, like Metal. Don't worry, though! Our system takes care of all this and makes sure you get the best options for your roof.
Latest Roofing Technology
The landscape of the roofing industry is continuously evolving, often at a pace that may outstrip a typical homeowner's awareness. Among the pioneers of this progression, our calculator stands out as one of the first tools to offer precise Solar Roof estimates to homeowners across the United States.
Since 2020, we have been at the forefront of developing Solar Roof calculators, constantly refining our technology to meet the growing needs of our users. Our latest iteration represents the culmination of these efforts, providing the most accurate, expedient, and streamlined solution for obtaining a free Solar Roof estimate online.
As an Official Tesla Solar Partner, Instant Roofer is not only keeping pace with industry advancements but actively contributing to them, embodying our commitment to innovation and excellence in the roofing sector.
About Instant Roofer
People often ask us. Are you a roofing company? Yes, and no. Think of us as the UBER roofing company. With technology, we are able to streamline the roofing process, making it effortless not only for homeowners but also for roofing contractors. We're a startup funded by roofing contractors and technologists to change the landscape of roofing across the United States.
How we help homeowners
A new roof can be a large investment. The average price of a new asphalt roof in the United States is roughly $7,566. (Determined by our roofing calculator 4/3/2023)
We make the process of getting your roof replaced simple. We've used A.I. to measure the roof sizes of over 159 million homes across America.
We've connected with local roofing contractors across all 50 states. The roofers in your area aren't just anyone; they're the highest-rated ones.
Each roofer has provided us with their price per square foot to install a new roof. Combined with looking at each roofing contractor's price+rating we determine the best-qualified roofing company in your area to help you.
Roofing prices fluctuate based on state, county, disposal costs, roof type, and more. Each contractor in every state and city has provided their basic roofing prices and can update them easily via our dashboard. Giving you the most accurate roofing prices nationwide every month.
Aside from our outstanding roofing calculator, we have developed free tools, including our solar roof vs. solar panels return on investment calculator and our roof financing calculator. Our objective is to provide customers with cost-free resources that can aid them in making informed decisions concerning their roof replacement needs. No longer do you need to wonder how much it is to replace your roof.
How we help roofing contractors
As roofing can be a complicated process, roofers must carefully examine several data points when evaluating a roof, such as pitch, facets, eaves, ridges, and other aspects. We try to provide an initial rough estimate to start the process.
Through the use of Instant Roofer, contractors can offer homeowners a rough estimate, which provides them with a general idea of the cost of a new roof. Furthermore, it is beneficial for both customers and roofers, as it helps both parties gain a general understanding of the price and size of the roofing project. However, it's worth noting that a final quote from a qualified roofer is always the best option.
By contrast to other roof replacement cost companies, we don't distribute customer data to a large number of roofers. Instead, we carefully select the best roofer in their area and collaborate with them to ensure that they have all the necessary details to complete their new roofing project.
Instant Roofer really is Instant. The moment a homeowner accepts their online roof replacement estimate we jump into action. We immediately notify you of an incoming project and get the process started to help contractors replace a homeowners roof.
Providing world-class support and service is deeply ingrained in our DNA. We eliminate the need for chasing refunds or credits by delivering same-day responses to your queries. Additionally, we offer an easy-to-use dashboard to manage data and free software to enhance roofing contractors' websites.
Are you a highly rated roofing contractor?
We want to work with you.