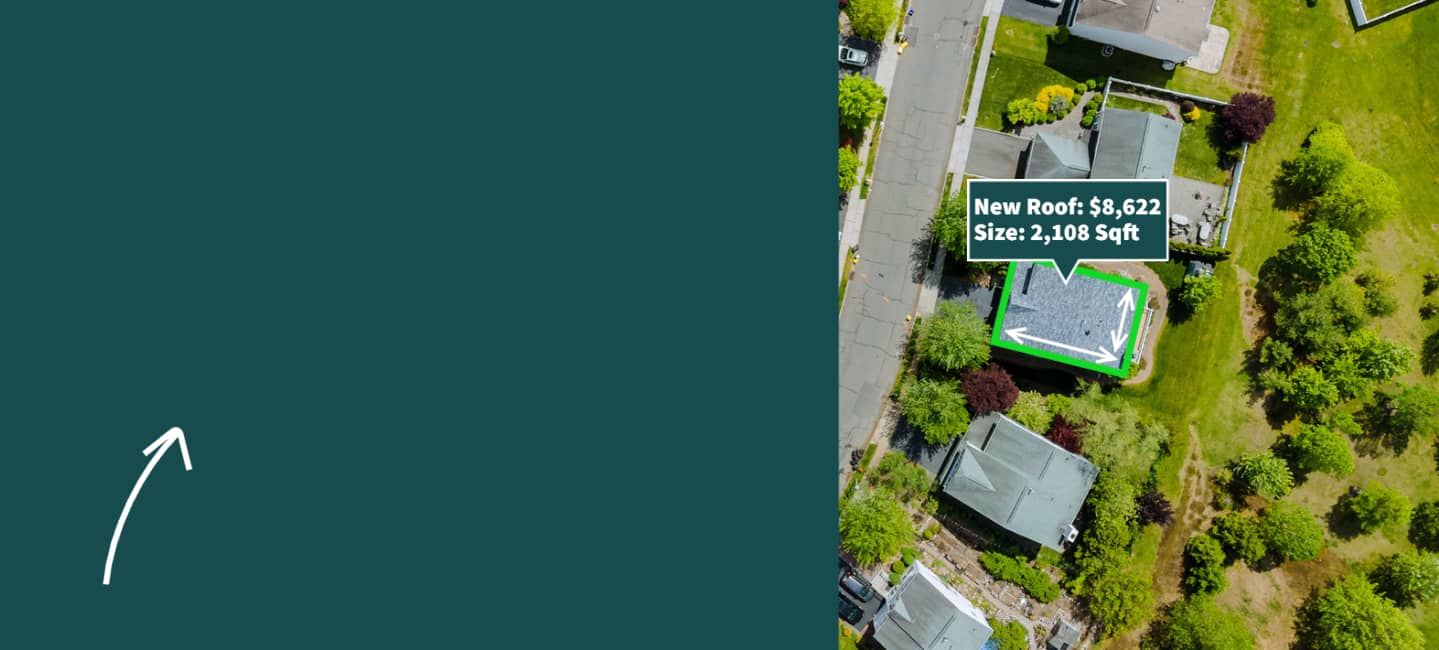 Instant Roof Estimates with A.I.
Instant Roofer is the best place to generate instant roof estimates. We're revolutionizing the roofing industry by providing users with a fast and free way to measure a roof, get an instant roof estimate and connect with the best roofer in your area for an instant roof quote.
No signup required.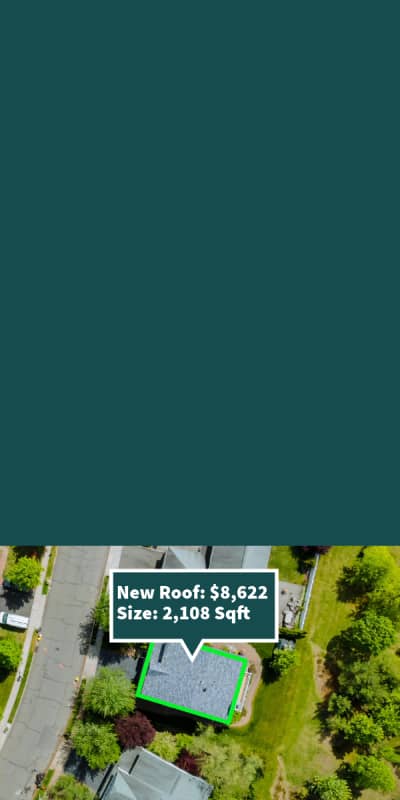 Instant Roof Estimates with A.I.
Instant Roofer is the best place to generate instant roof estimates. We're revolutionizing the roofing industry by providing users with a fast and free way to measure a roof, get an instant roof estimate and connect with the best roofer in your area for an instant roof quote.
Get an Instant Roof Estimate from the Best Roofer for Your Home

Measure
122,608,100 roofs scanned by our roof replacement cost calculator in the United States

Estimate
The average roof replacement cost in the USA is $7,662

Connect
Find a roofer to service your home from the 44,227 highly rated roofing contractors nationwide
Our databases are vast and constantly expanding. Having analyzed virtually every residence in the United States, alongside contractor reviews, and online reputations, Instant Roofer is redefining the process for homeowners seeking new roof estimates. No longer will homeowners need to painstakingly sift through multiple contractors to find the best service and secure a quote. With Instant Roofer, a few simple steps leads you to an instant roof estimate and connects you with the top-rated, most cost-effective roofing contractor near you.
How Instant Roofer Works
In 4 to 5 simple steps you will get access to an instant roof estimate for your home through A.I. and Satellite imagery analysis. Here is how:
Step 1 – Measure Your Roof
The process with Instant Roofer begins with the entry of a residential address. Upon receiving this information, our system performs a geolocation search, acquiring the precise latitude and longitude coordinates of the property.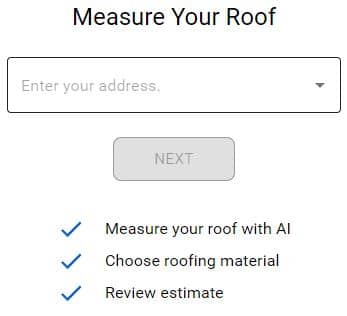 Step 2 – Confirm Your Roof
After that, we ask you to confirm if we've found the right roof. Most of the time, we're able to find your exact home. the location on the map until your home is correctly located. Once you confirm it's your roof, we start to measure it and check how complex your roof is. At this point we're already working on generating an Instant Roof Estimate.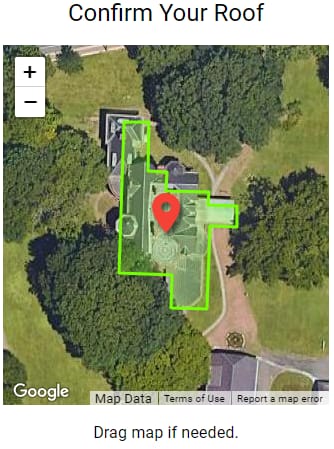 Step 3 – Choose Roofing Material
Next, you get to pick the type of roof you want for your home. You choose what's important to you. You'll instantly see an estimated price range for each type of material and your roof size. The prices come straight from a local roofing contractor near you and are updated regularly. That way, you know you're getting the most accurate instant roof estimate possible.
Every type of roofing material features unique attributes and benefits, and we aim to highlight these key advantages to our users. However, it's important to remember that, within each material category, there can be considerable variation. For example, the market offers numerous brands of asphalt roofs, each possessing its own specific set of advantages. Similarly, when it comes to metal roofing, contractors may employ a range of materials including steel, aluminum, and others, each with distinct characteristics.
Want to start being eco-friendly and make your own energy? Our calculator can give you a really good estimate for a Solar Roof.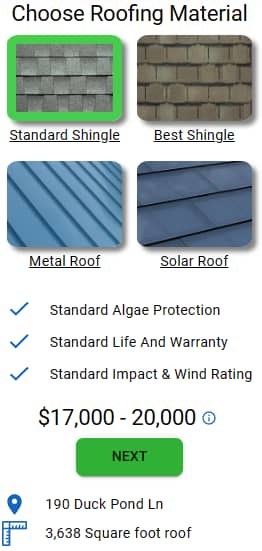 Step 4 – Solar Roof (If Selected)
Ready for the future of roofing? Our calculator is here to help. We've teamed up with Tesla Solar to give you an instant online estimate for a solar roof. All we need is your usual monthly electric bill, and we do the rest. We figure out the cost of electricity in each state and use prices from Tesla Solar Installers all over the country. Our goal? To design a system that could get your monthly electric bill as close to $0* as possible.
Our advanced solar roof estimating system seamlessly calculates the exact number of Powerwall units required to store the electricity you generate during daylight hours. This ensures that the energy you harness isn't wasted, but rather preserved for utilization during the night or cloudy periods. Thus, you can optimize your energy consumption and fully leverage your solar investment, day or night.
*Remember, most electric companies charge a small fee for being connected to their service.
Step 5 – Connect
Once you've selected your roof material, you can turn your instant roof estimate into a real quote. We connect you with the highest-rated and most affordable roofer in your area who specializes in your chosen material. Our algorithm continuously evaluates each roofer's pricing, online ratings, and service areas, ensuring you receive the best possible experience when getting your new roof.
While some websites may offer rough estimates, the cost of a new roof can significantly vary—even between adjacent zip codes. We've observed price discrepancies reaching into the thousands of dollars, all within a few miles' radius. This variation is attributable to the service-oriented nature of roofing, where elements such as travel distance, disposal fees, and permitting differ from one area to another. Additionally, the geographical location and specific needs of a home can greatly impact the ideal roofing choice. For instance, a house located in a forested region may require a fire-resistant metal roof, whereas a city home might not.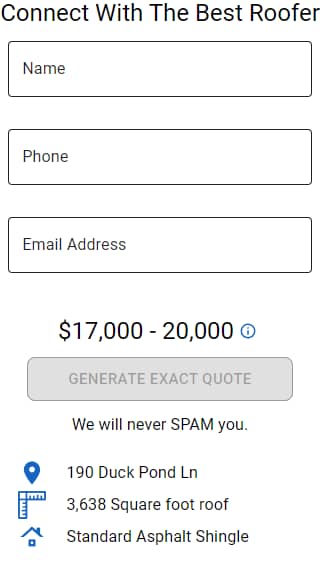 At Instant Roofer, we recognize these complexities and intricacies. Our objective is to eliminate all guesswork, providing you with precise, location-specific cost estimates for your new roof. Our sophisticated algorithms and comprehensive database enable us to cater to the individual needs of each homeowner, ensuring an accurate and fair evaluation every time.
Get Your Free Instant Roof Estimate Today!
The Instant Roofer Difference
In a world where your personal information often leads to endless spam and robocalls, we promise a different approach. We respect your privacy and your peace of mind. With Instant Roofer, you get to see the price and select your roofing material before providing any personal information. We give you control over your information and your choices. Our competitors may trade in information for estimates, but we trade in trust and transparency.
More Than Just Roofing
Our service doesn't stop there. Our free tools further assist you in making informed decisions. Wondering how much its going to cost to replace a roof if you decide to finance it? Our Roof Financing Calculator is at your disposal. Considering a Solar Roof and want to compare its return on investment against Solar Panels? We've got you covered with our free solar roof vs solar panels return on investment calculator.
A Win-Win for Contractors
Contractors love us, too. They see us as a partner helping them gain quality estimates. By maintaining exceptional ratings, they gain access to our platform at no cost. This symbiotic relationship ensures we host only the best, giving you peace of mind.
Our Promise
Instant Roofer is more than a roofing calculator – we're a dynamic, technology-driven solution dedicated to transforming the roofing industry. We put power back into your hands, offering the freedom to choose your ideal roofing solution, safe in the knowledge that you're getting the best deal with a top-rated contractor.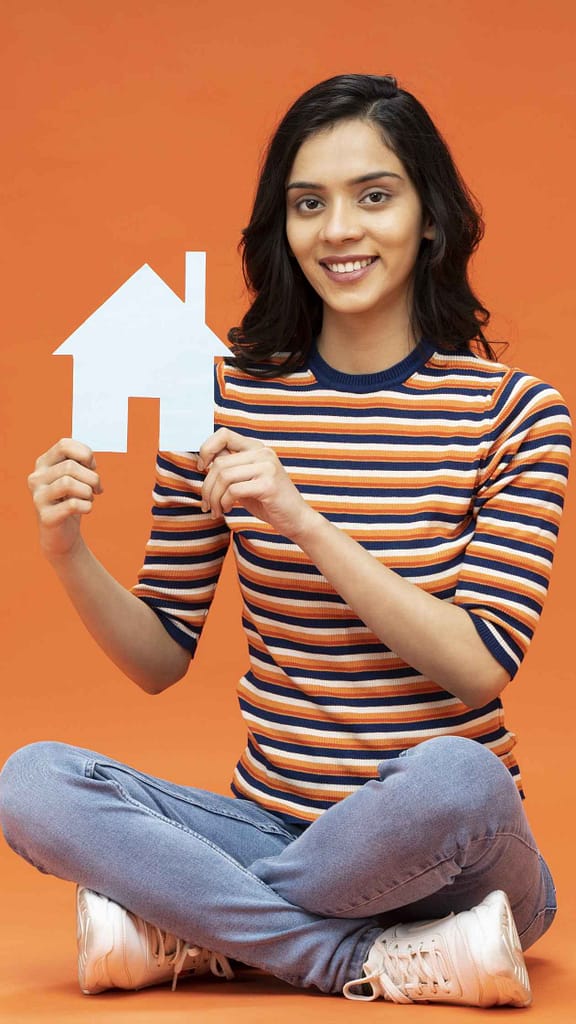 About Instant Roofer
We are a technology-driven platform streamlining the connection between homeowners and top-rated local roofers. We provide essential roofing resources, pricing information, and simplify the process of finding and booking the best contractors. Leveraging technology, we're reshaping the roofing industry, making it more efficient, transparent, and accessible across the United States.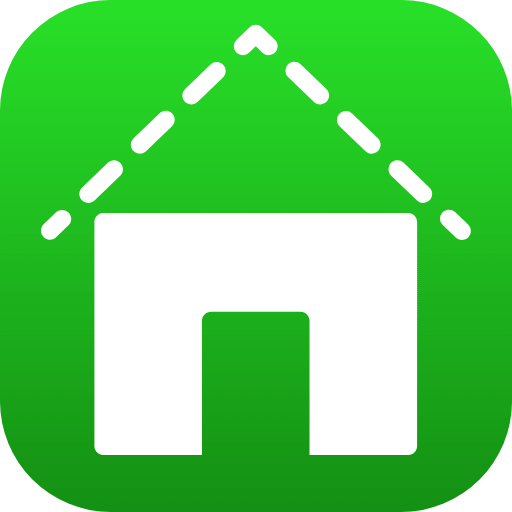 "Instant Roofers estimate was spot on. The contractor it recommended was excellent. All around a great experience."
How we help homeowners
At Instant Roofer, we're revolutionizing the way homeowners like you navigate the world of roofing. Our innovative services and tools are designed to cater specifically to your needs, offering the best of roofing solutions in a seamless, user-friendly package.
Efficient and Precise Roofing Solutions
We know your time is valuable. That's why we've harnessed advanced AI technology to efficiently measure roof sizes. We've scanned over 129 million homes across America, ensuring accurate measurements and instant estimates that allow you to make decisions quickly and confidently.
Comprehensive Database of Local Pros
In our commitment to provide the best for your home, we've built an extensive network of top-rated local roofing contractors. Our database now includes over 44,227 professionals across all 50 states, guaranteeing that we can connect you with the highest-quality service, regardless of your location.
Customized, Fair, and Transparent Pricing
We understand that a new roof is a substantial investment, with the average price of a new asphalt roof in the U.S. being around $7,662. (Determined by our roofing calculator 6/15/2023) To make this investment as stress-free as possible, we work with contractors who provide clear, detailed pricing per square foot. We can thereby identify the best-suited contractor for your needs and budget, taking into account your unique requirements and circumstances.
Real-Time Pricing for Honest Decision-Making
Your trust matters to us. We aim to provide transparency in all our processes, including pricing. Our contractors regularly update their pricing, taking into account factors like location, disposal costs, and roof type. With Instant Roofer, you have access to the most accurate, up-to-date roofing costs nationwide, allowing you to plan, budget, and invest wisely.
Empowering You with Expert, Authoritative, Trustworthy, and Free Tools
We believe that informed decisions are the best ones. To aid in your decision-making, we've developed a suite of free tools, including our roofing calculator, solar roof vs. solar panels ROI calculator, and roof financing calculator. These resources provide valuable insights into the process and costs, guiding you step by step through your roofing journey. With Instant Roofer, you have a partner that is committed to simplifying and enhancing your roofing experience.
Get Your Free Instant Roof Estimate Today!
How We Help Roofing Contractors
At Instant Roofer, we're not just about homeowners—we're committed to being a valuable partner to high-quality, high-rated roofing contractors too. Our advanced services and tools are specifically designed to streamline your workflow, connect you with potential customers, and boost your business.
Enhancing Estimation with Our AI-Driven Tool
Roofing is a complex process, with a multitude of factors like pitch, facets, eaves, ridges, and more playing into the final cost. We provide an initial rough estimate using our state-of-the-art AI, giving both you and the homeowners a clear idea of the scope and cost of the project right from the start.
Free Leads for Top-Rated Contractors
Unlike other companies, we don't distribute customer data indiscriminately. We take the time to identify the best roofer for each job based on location and customer requirements. This means that as a top-rated contractor, you gain free, high-quality leads that are specifically matched to your expertise and location.
Instant Actions for Faster Workflows
When a homeowner accepts an online roof replacement estimate, we spring into action immediately. You're notified of the incoming project instantly, allowing you to get the ball rolling without delay. Instant Roofer truly is instant, speeding up your work process and helping you serve homeowners efficiently. With our Zapier integration you can zap your leads directly into your favorite CRM.
World-Class Support for Your Success
Our commitment to your success extends beyond just providing leads. We're here to support you with any questions or concerns, promising rapid responses. Unlike our competition you never have to chase credits or refunds.
Free, User-Friendly Tools to Enhance Your Business
In addition to our support, we offer a user-friendly dashboard to manage data effectively. Furthermore, we provide free software to enhance your own website, including our roofing cost calculator. With this tool embedded on your site, you can offer customers instant, accurate estimates, improving their experience and enhancing your service offering.
At Instant Roofer, we believe in creating mutually beneficial partnerships with contractors. Together, we can ensure homeowners receive the best possible service while helping your business grow and prosper.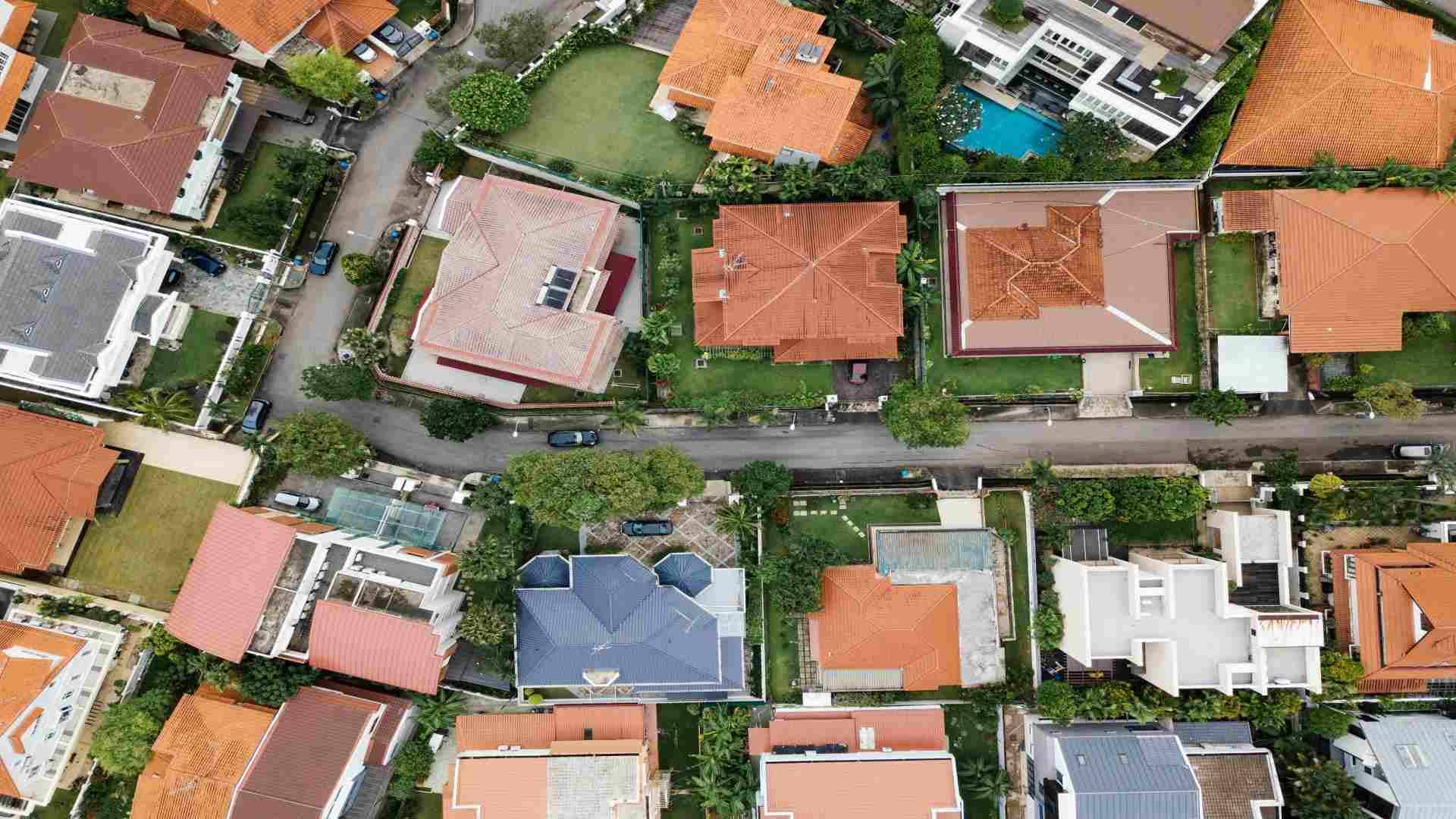 Are you a high-rated contractor?
We want to work with you!