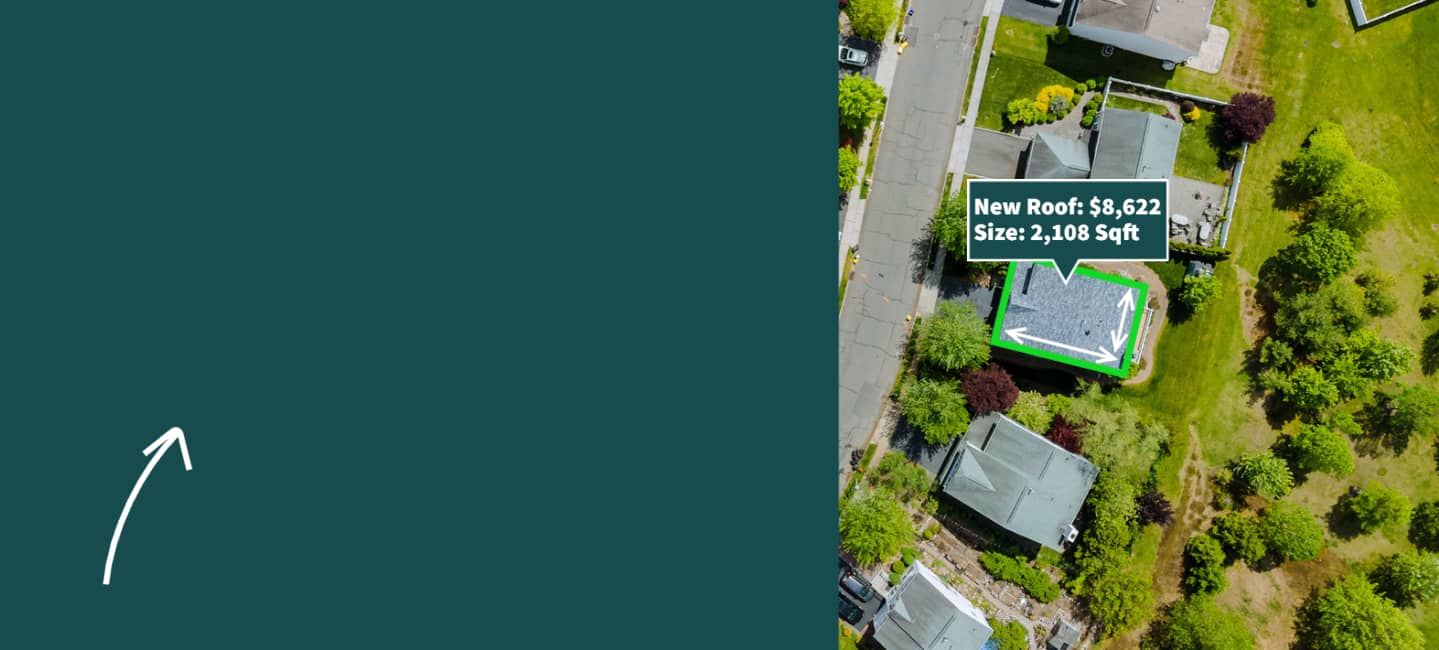 West Virginia Roof Replacement Costs
Instantly get a West Virginia new roof cost with our roofing calculator. See local West Virginia roofing contractor prices for Asphalt, Metal, and Solar Roofing. Connect with a local West Virginia Roofer today.
No signup required.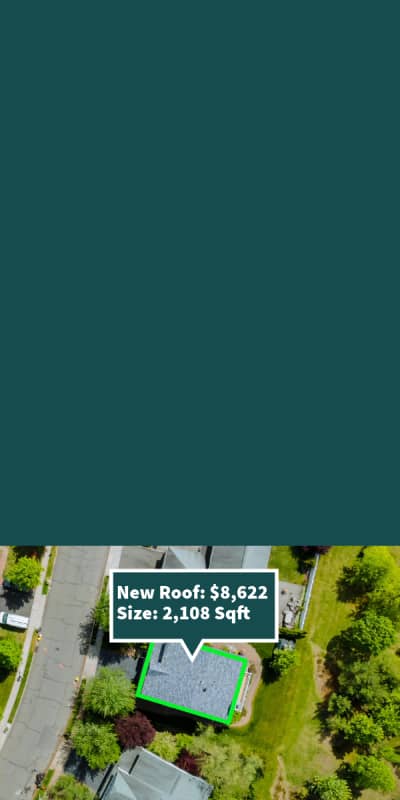 West Virginia Roof Replacement Costs
Instantly get a West Virginia new roof cost with our roofing calculator. See local West Virginia roofing contractor prices for Asphalt, Metal, and Solar Roofing. Connect with a local West Virginia Roofer today.
Wondering what it's going to cost to replace your roof in West Virginia?

Measure
1,019,829 roofs scanned in West Virginia

Estimate
Average new roof cost in West Virginia is $6,700

Connect
175 highly-rated roofing contractors in West Virginia
Why stick to the old method of paperwork when you need a swift and accurate estimate for your new roof? We believe in providing the best service with utmost precision. That's why we've revolutionized the way you access your West Virginia roof replacement cost. Welcome to Instant Roofer, your online solution for quick, reliable roofing estimates.
Enter your address into Instant Roofer.
Confirm your home via Satellite Imagery.
Instantly view your estimated cost and roof size.
Submit the information to receive an estimate from the most affordable, top-rated West Virginia roofer.
Discover the Top-Rated and Most Affordable West Virginia Roofer in a Flash.
Finding a roofing contractor isn't just about the service; it's about trust, affordability, and tailored experience. Our West Virginia Roofing Calculator makes this easy, helping you connect with reputable, cost-effective contractors who understand your specific roofing needs.
Choose Between Four Simple Roofing Options
At Instant Roofer, we understand that each home comes with unique requirements and each homeowner has their own distinct preferences. That's why we offer a variety of roofing options that cater to your specific needs, be it durability, aesthetics, or energy efficiency.
Utilize our West Virginia roofing calculator to dive into and compare the costs of four distinct yet equally durable roofing materials. Whether you opt for Architectural Asphalt Shingle, Designer Asphalt Shingle, Metal Roofing, or a Solar Roof, rest assured, we'll connect you with the most proficient and highly-rated West Virginia roofing contractor to bring your project to life.
Better Roof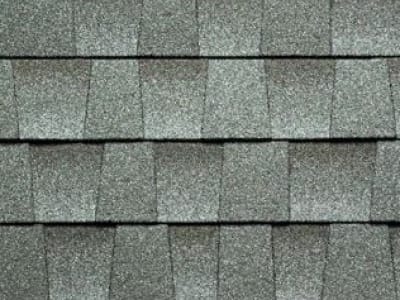 Limited Shingle Style Options
Average Life and Warranty
Average Impact and Wind Rating
Best roof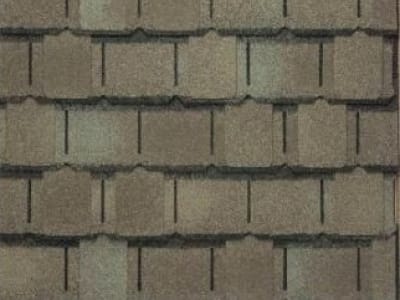 Bigger and Thicker Asphalt Shingle
Better Protection Against Algae
Longer Lasting Life and Warranty
Better Impact and Wind Rating
Metal Roof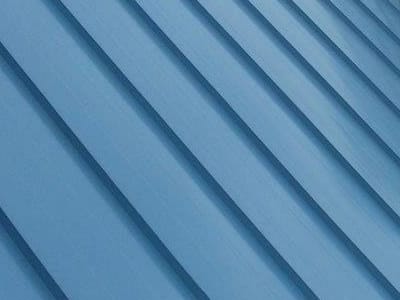 Better protection from fire
Better home cooling (UV Protection)
Best Impact and Wind Rating
Solar Roof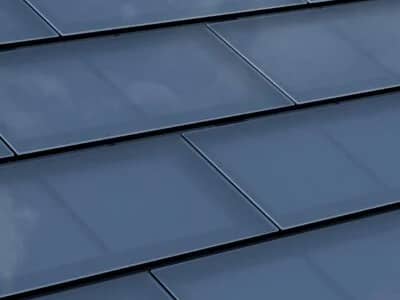 Up to 30% in Federal Tax Credits
Potential $0 Electricity Costs
Receive Your West Virginia Roof Replacement Cost Online Today In Seconds
No sign-up is required.

"Instant Roofers estimate was spot on. The contractor it recommended was excellent. All around a great experience."
What Sets Instant Roofer Apart
At Instant Roofer, we understand that the process of roof replacement can seem daunting. With a multitude of roof types and materials to choose from, each varying significantly in cost, we recognize the importance of accurate upfront estimates to aid you in making informed decisions. The more you comprehend the intricacies of your project's cost, the higher your satisfaction with the final result will be.
We took notice of a common struggle homeowners often faced – they didn't know the dimensions of their roof. The concept behind Instant Roofer emerged from this realization. We questioned, why should homeowners navigate through a lengthy process of determining roof dimensions, interacting with salespeople, and assessing the complexity of their roof?
With our user-friendly West Virginia roofing calculator, we've streamlined this process. Unlike many websites and apps that claim to calculate your roof replacement cost, we prioritize accuracy and simplicity. There's no spam, no upselling, and no confusion. Our West Virginia roofing calculator does exactly what it promises. You provide us with some details about your project, and we deliver a precise cost estimate to replace your roof.
Instant Roofer was conceived and built by a team of tech enthusiasts and experienced roofers, aiming to provide the simplest, quickest, and most affordable way to calculate roof costs anywhere in America.
Best part… We're 100% owned, developed, and operated by Americans.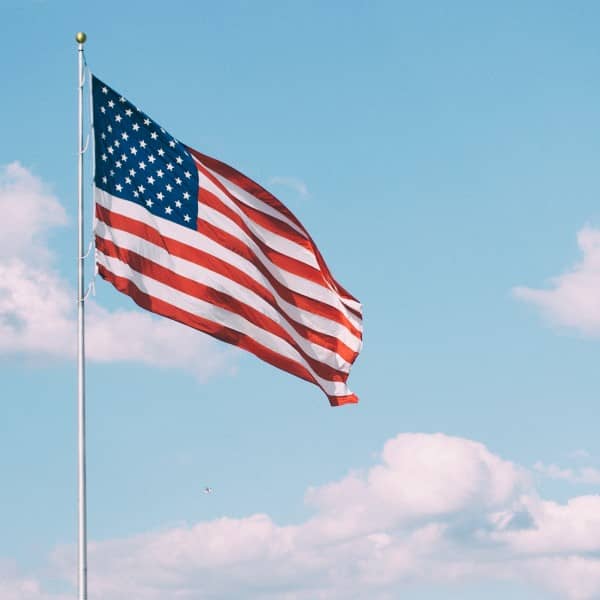 The Easiest West Virginia Roofing Calculator
Get your free, instant estimate without delay. No more chasing contractors or wasting precious time on endless calls. Enter your details and instantly link up with a local West Virginia roofer prepared to provide your replacement cost.
But how do we match you with the ideal roofer? We take an analytical approach, assessing the pricing of roofing contractors in your locality and scrutinizing their online ratings. This ensures that you receive not only the most competitive price but also get connected with the highest-rated West Virginia roofing contractor. Experience roofing made effortless with our West Virginia roofing calculator.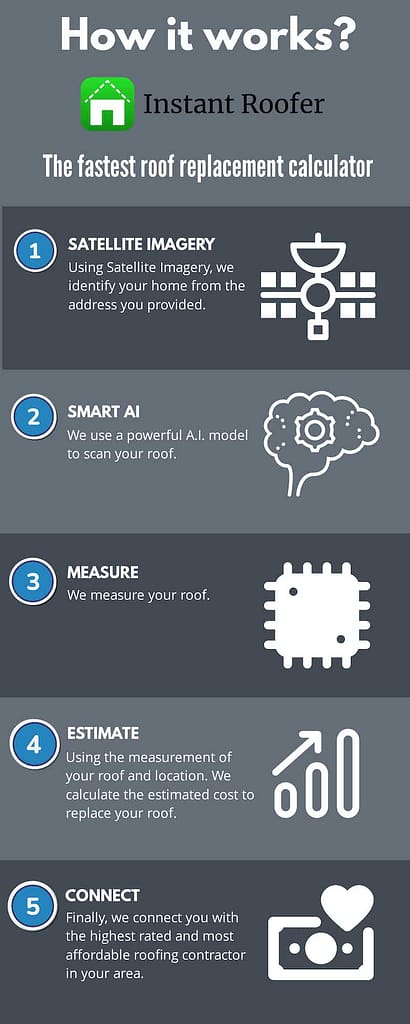 About Instant Roofer
We're often questioned: "Are you a roofing company?" Our response is a mix of yes and no. Imagine us as the 'Uber' of the roofing industry. At Instant Roofer, we harness the power of technology to streamline the roofing process for you as well as the contractors.
Assisting Homeowners in Roof Replacement
Investing in a new roof is a substantial commitment, especially considering that the average West Virginia new roof cost hovers around $6,700. To simplify this significant investment, we've employed A.I. technology to measure the roof sizes of over 129 million homes across America, including West Virginia.
Our mission extends beyond simplification. We prioritize quality, connecting you with the highest-rated roofing contractors across all counties in West Virginia. Each contractor provides their price per square foot for a new roof installation, and combining this with their service ratings, we identify the best-qualified West Virginia roofer to cater to your needs.
Supporting Roofing Contractors
We understand the intricacies involved in roofing, from evaluating aspects like pitch and facets to considering eaves and ridges. We kick off the process by offering a preliminary estimate but always recommend obtaining an accurate quote.
Standing apart from other platforms, we value your privacy and do not share your data with multiple contractors. We choose the top-rated roofer in your area and collaborate closely to ensure they are equipped with all necessary details to execute your new roofing project effectively.
Instant Roofer is truly instant. As soon as you accept your online roof replacement estimate, we spring into action. We promptly inform the roofer of an upcoming project and confirm the chosen West Virginia roofing contractor with you.
Top 20 West Virginia Roofing Contractors
Enter your address in our app to learn who has the best combination of reviews and pricing for your exact home. Updated: 9/27/23
1st Executive Construction
(304) 730-2545
5
80 Google reviews
3564 Teays Valley Road
Hurricane, WV 25526
Crafted Exterior Services
(681) 283-8257
5
56 Google reviews
326 Aviation Way
Martinsburg, WV 25405
Titan Roofing LLC
(304) 244-9292
4.9
68 Google reviews
274 Majestic View Dr
Kingwood, WV 26537
Superior Home Specialists
(304) 729-6603
4.9
56 Google reviews
209 Michigan Avenue
Nitro, WV 25143
D&S Roofing

5
34 Google reviews
144 Edgington Lane
Wheeling, WV 26003
Show 15 More

MHI Roofing Morgantown
(681) 581-3993
4.8
109 Google reviews

908 Tremont Street
Morgantown, WV 26505

MHI Roofing WV
(681) 222-7663
4.8
94 Google reviews

908 Tremont St
Morgantown, WV 26505

North Central Building Solutions
(866) 766-3798
4.8
69 Google reviews

897 Lodgeville Road
Bridgeport, WV 26330

Superior Home Specialists LLC
(304) 729-6603
4.8
51 Google reviews

209 Michigan Ave
Nitro, WV 25143

A1 General Contracting and Repair LLC
(304) 365-3882
5
32 Google reviews

601 Fairmont Ave
Fairmont, WV 26554

Laurel Home Improvements/Roofing
(304) 296-2050
4.7
57 Google reviews

34 Delta Road 39
Morgantown, WV 26501

Fahey Roofing + Contracting
(304) 736-7663
4.8
35 Google reviews

1400 Johnson Avenue
Bridgeport, WV 26330

Bowser Construction LLC.
(304) 485-6930
4.7
41 Google reviews

2612 Dudley Avenue
Parkersburg, WV 26101

Frye Roofing Inc
(304) 327-5314
4.7
40 Google reviews

2000 Princeton Ave
Bluefield, WV 24701

Modern Renovations LLC
(304) 596-1339
4.6
159 Google reviews

808 North Queen Street
Martinsburg, WV 25404

Maycon Construction Services
(304) 208-8978
4.8
34 Google reviews

4341 US Route 60 Ste 105
Huntington, WV 25705

Sinay Roofing LLC
(304) 276-4304
4.6
43 Google reviews

305 Fayette Street
Morgantown, WV 26505

Design Roofing and Sheet Metal
(304) 760-8915
4.5
96 Google reviews

3550 Teays Valley Road
Hurricane, WV 25526

Shield Roofing & Construction WV
(304) 344-7663
4.5
65 Google reviews

3174 Earl L Core Road
Morgantown, WV 26508

The Roof Doctor
(304) 415-3886
4.5
58 Google reviews

808 B Street
Saint Albans, WV 25177
Don't see your company listed? Join our network!
Roof Replacement Cost in West Virginia
The cost of replacing a roof in West Virginia can vary widely, depending on factors like size, material, and complexity. Our West Virginia roof replacement cost calculator gives you an accurate and instant estimate tailored to your specific needs.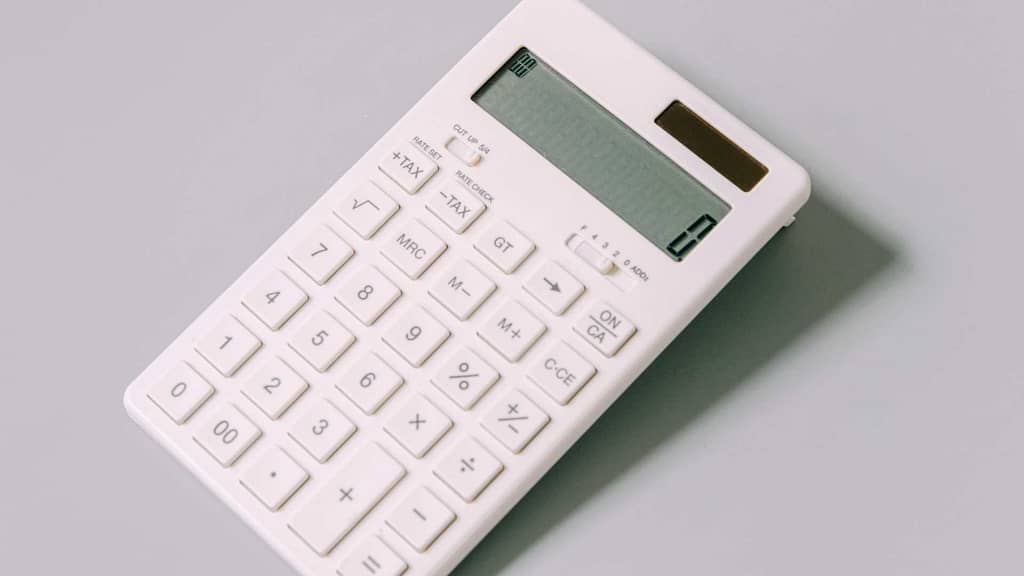 Factors That Affect West Virginia New Roof Cost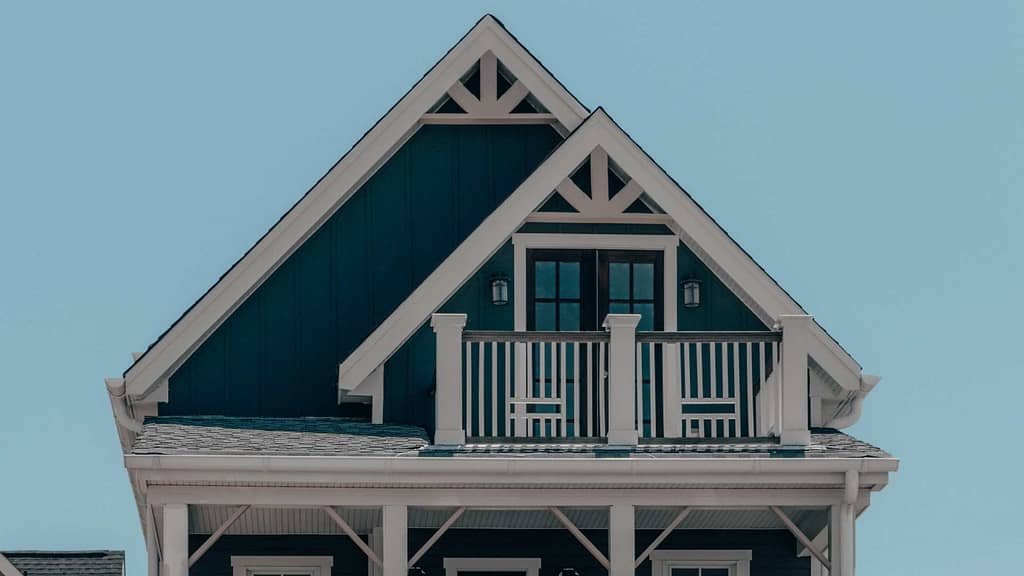 Understanding the diverse elements affecting the cost of a new roof in West Virginia is crucial for accurate budgeting. Let's break it down:
Size: The overall size of your roof is one of the most significant cost determinants. A larger roof requires more materials and more labor, increasing the overall cost.
Materials: Different roofing materials come with varied price points. While Architectural Asphalt Shingle and Designer Asphalt Shingle might be more affordable, options like Metal Roofing and Solar Roof can be pricier but offer different benefits such as longevity and energy efficiency.
Pitch: The steepness or angle of your roof can affect installation costs. A steeper roof might require additional safety measures and equipment, increasing labor costs.
Labor Cost: Costs can also vary based on the complexity of the job and the rates of the roofing contractor. We connect you with a top-rated West Virginia roofer who offers competitive pricing.
Location: Where your home is located in West Virginia can influence the cost due to differences in local permit fees and requirements.
Permits: Depending on your locality, there may be permit costs involved in roof replacement.
Inspection: An initial inspection by a West Virginia roofing contractor to assess the condition of your current roof and any potential challenges may also add to the total cost.
Choosing the Right Roofing Materials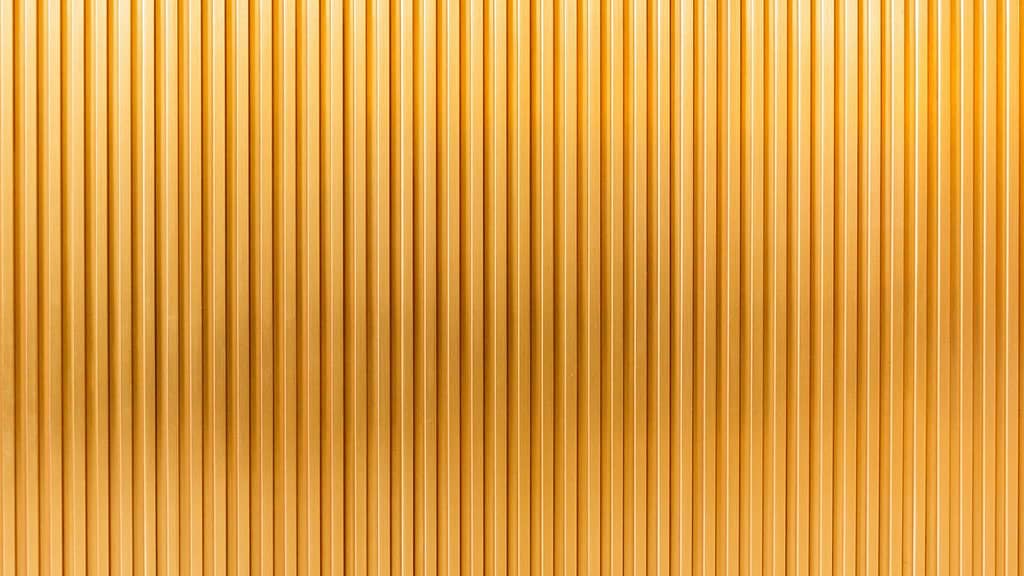 When considering a new roof, choosing the right material is crucial. In West Virginia, we offer a range of roofing materials to suit every preference and budget:
Architectural Asphalt Shingle: This type of shingle offers a great balance between cost-effectiveness and durability. It comes in a variety of colors and styles that can fit any home's aesthetic. Prices can range from $350 to $500 per square (a roofing square is 100 square feet).
Designer Asphalt Shingle: These high-end shingles come in a wide array of styles, mimicking the look of slate or wood shakes. Their multi-dimensional texture adds a layer of luxury to your home. The price typically ranges from $400 to $600 per square.
Metal Roofing: This is a more durable and long-lasting option compared to asphalt shingles, able to withstand West Virginia's varied weather conditions. Metal roofs can cost anywhere from $700 to $1,000 per square, depending on the type of metal used.
Solar Roof: Although a more significant upfront investment, solar roofs can generate electricity, potentially saving homeowners on energy bills in the long run. Prices for solar roofs can vary widely based on size and system complexity, generally starting around $2,000 per square.
Additional Costs of Roof Replacement
While estimating the cost of a new roof, it's essential to account for potential additional costs that could arise during the process. These extras may include:
Existing Roof Removal: Before a new roof can be installed, the existing roof may need to be removed, which can add to the overall cost.
Roof Inspection: An inspection by a qualified West Virginia roofing contractor may be necessary to assess the current state of your roof and identify any hidden issues.
Underlying Structural Repairs: If damage or decay to the roof structure is discovered during the inspection, the cost of repairs would be additional.
Roof Features: Special features such as skylights or chimneys may require extra work and materials, adding to the overall cost.
Roof Warranty: Depending on your choice, a longer warranty or a warranty covering more issues might increase the cost.
Roof Insurance: Depending on the location and roofing materials used, insurance costs may vary.
Clean Up and Disposal Fees: The cost for cleaning up the site and disposing of old roofing materials can also add to the total cost of the project. Always clarify whether these costs are included in your estimate.
West Virginia Weather Influences Roof's Lifespan
The main risks to your house roof in West Virginia include severe weather events such as heavy snowfall, strong winds, and occasional hailstorms. The weight of snow accumulation during winter can put stress on the roof structure. West Virginia roofing contractor consider these factors, ensuring your roof is suitable for local weather conditions and is built to last.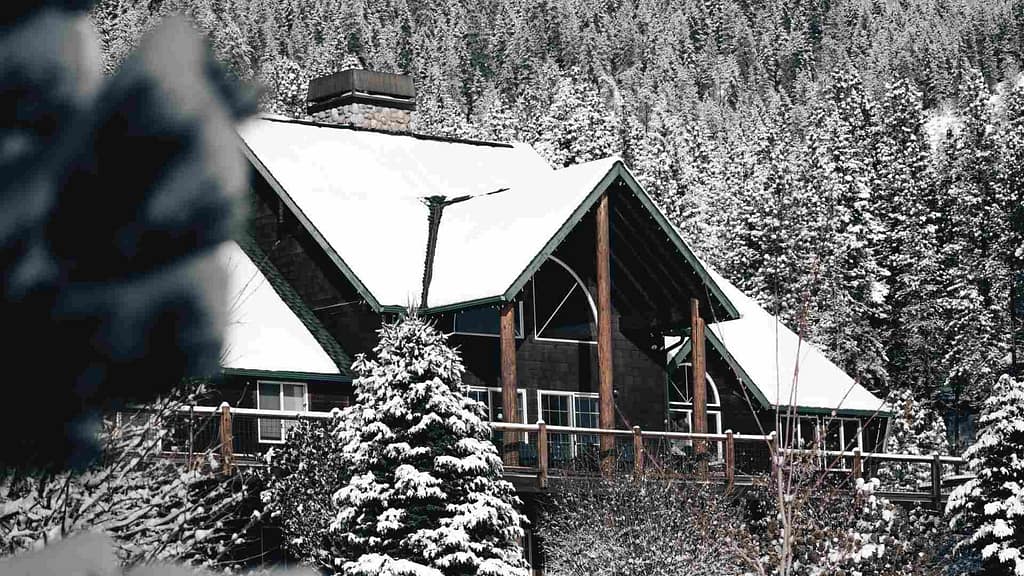 Signs You Need a New Roof
Age of your roof
Missing, curling or buckling shingles
Roof sagging
Roof leaks
Chimney flashing
Daylight through the roof boards
Reach out to a professional West Virginia roofer for a comprehensive inspection if you notice any of these signs. Utilize our West Virginia roofing calculator to get an idea of your new roof's potential cost.
Roof Repair vs. Roof Replacement
Sometimes, a simple repair might be all that's needed to restore your roof's functionality. However, significant or recurring issues may indicate the need for a full roof replacement. A professional West Virginia roofer can help you determine the best course of action.
West Virginia Roofing FAQs
How often should I inspect my roof for damage?

To maintain a healthy roof, it is recommended that you inspect your roof at least twice a year, typically during spring and fall. However, it's also advisable to check your roof after any severe weather events.
How can I protect my roof from damage caused by severe weather events?

There are several ways to safeguard your roof from severe weather damage. Regular maintenance and inspections can identify potential weak points before major storms. Additionally, ensuring that your gutters are clean and properly installed can prevent water damage.
How can I choose a reliable and reputable roofing contractor in West Virginia?

Choosing a reliable roofing contractor involves researching and vetting potential companies. Look for contractors that are licensed, insured, and have positive customer reviews. Our platform connects you with the top-rated West Virginia roofing contractors, making the process easy and trustworthy.
What are the signs of roof leaks and how can I detect them?

Roof leaks often present themselves as dark or discolored spots on your ceiling. You may also notice damp walls, particularly around the fireplace, or spots on your exterior walls. In severe cases, you might see water trickling into your home.
Are there any local building codes or regulations specific to roofing in West Virginia?

Yes, building codes in West Virginia do extend to roofing projects. These codes can impact the types of materials you can use, the method of installation, and require certain permits before you can begin work. It's always advisable to check with local authorities or a knowledgeable West Virginia roofer who is familiar with these codes before starting your roofing project.
Interesting Facts About West Virginia
| | |
| --- | --- |
| Average roof replacement price in West Virginia | $6,700 |
| The number of West Virginia roofs we've measured | 1,019,829 |
| Average West Virginia home size | 1,750 Square Feet |
| Average West Virginia property size (2020 Parcel Data) | 0.89 Acres or 39,000 Sqft |
| Largest zip code in West Virginia | 24954 – Marlinton (336 Square Miles) |
| Average roof slope on West Virginia homes | 6/12 Pitch or 26.57 Degrees |
| Most common roof type in West Virginia | Asphalt Shingle |
| West Virginia's weather averages | Lows of 44F/7C to highs around 65F/18C |
| West Virginia's population estimated (2022) | 1 |
| West Virginia's Time Zone | Eastern Standard Time (GMT -4) |
| West Virginia's total square miles | 24,041 |
Data Collected 2021
See how your home compares to the average roof replacement price in West Virginia. You can get a free estimate for a new roof via our free roof cost calculator. Get instant roof replacement costs for your exact home and connect with the highest-rated roofing contractor near you.
Thinking of financing your new West Virginia roof?
A new roof can be an unexpected cost. You may need to borrow some money to get it done. We've built a simple roof financing calculator to help you figure out your monthly payments.
The Most Popular Areas We Serve In West Virginia