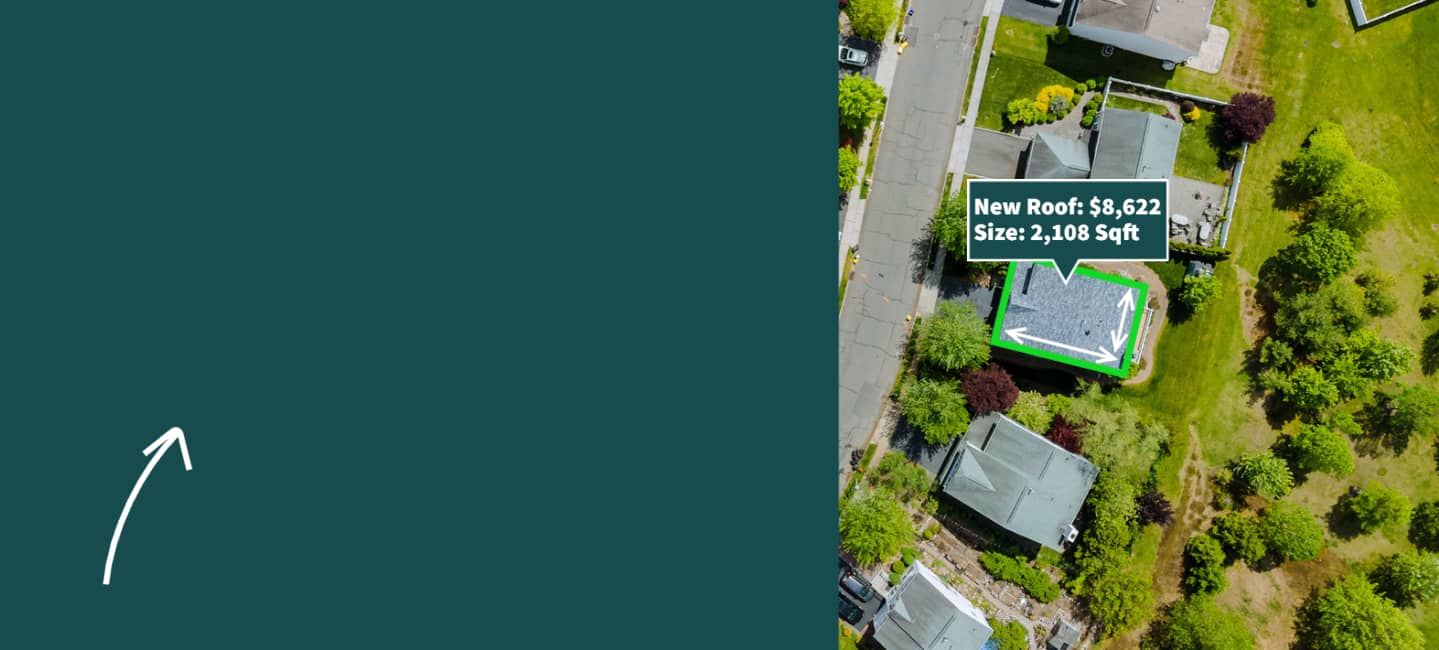 Wisconsin Roof Replacement Costs
Instantly get a Wisconsin new roof cost with our roofing calculator. See local Wisconsin roofing contractor prices for Asphalt, Metal, and Solar Roofing. Connect with a local Wisconsin Roofer today.
No signup required.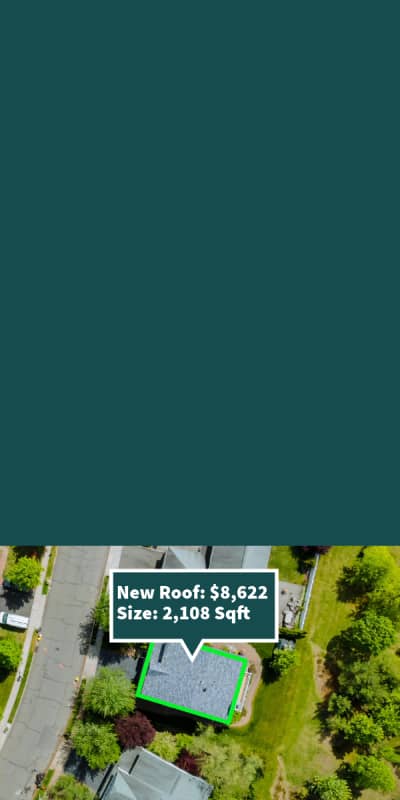 Wisconsin Roof Replacement Costs
Instantly get a Wisconsin new roof cost with our roofing calculator. See local Wisconsin roofing contractor prices for Asphalt, Metal, and Solar Roofing. Connect with a local Wisconsin Roofer today.
Wondering what it's going to cost to replace your roof in Wisconsin?

Measure
3,010,565 roofs scanned in Wisconsin

Estimate
Average new roof cost in Wisconsin is $8,100

Connect
1,063 highly-rated roofing contractors in Wisconsin
At Instant Roofer, we have revolutionized the process of obtaining a roof replacement estimate in Wisconsin. Endorsed by many professionals within the roofing industry, our approach aligns precisely with the expectations of roofers and homeowners alike. By simply filling out one form, you can rapidly receive a quote from certified Wisconsin roofing contractor. We've streamlined the process, saving your valuable time while ensuring you receive the best for your roofing needs.
Enter your address into Instant Roofer.
Confirm your home via Satellite Imagery.
Instantly view your estimated cost and roof size.
Submit the information to receive an estimate from the most affordable, top-rated Wisconsin roofer.
Discover Top-Rated, Affordable Wisconsin Roofer in No Time.
Your roof is your home's primary defense against the elements, protecting both the structure and its valuable contents. When it's time for a new roof, trust our Wisconsin roofing calculator to connect you with the high rated roofing contractor. We consider a range of factors – including each contractor's experience, expertise, and pricing to match with the best possible option tailored to your unique needs. With Instant Roofer, high-quality service is just a click away.
Your Unique Roofing Choices
At Instant Roofer, we understand that every homeowner has unique needs and preferences, and that's why we offer a diverse range of roofing options tailored to meet your specific demands and budget. Whether your main concern is longevity, aesthetic value, or energy efficiency, our selections are customized to fulfill your precise requirements.
We invite you to explore these options and identify the material that resonates with your needs the most. Regardless of your choice, we guarantee our commitment to connect you with the most proficient and top-rated Wisconsin roofing contractor, ensuring a flawless execution of your roof replacement project.
Better Roof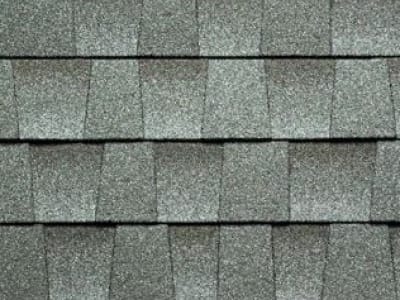 Limited Shingle Style Options
Average Life and Warranty
Average Impact and Wind Rating
Best roof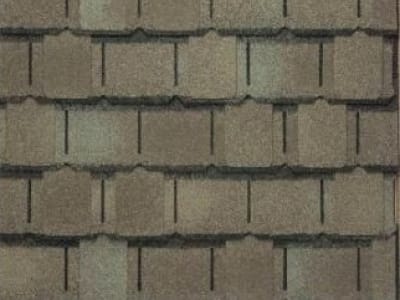 Bigger and Thicker Asphalt Shingle
Better Protection Against Algae
Longer Lasting Life and Warranty
Better Impact and Wind Rating
Metal Roof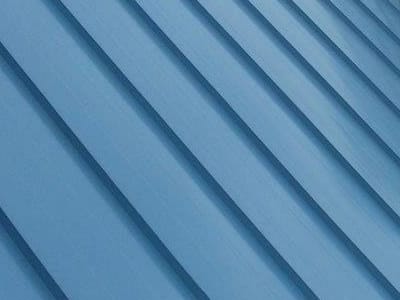 Better protection from fire
Better home cooling (UV Protection)
Best Impact and Wind Rating
Solar Roof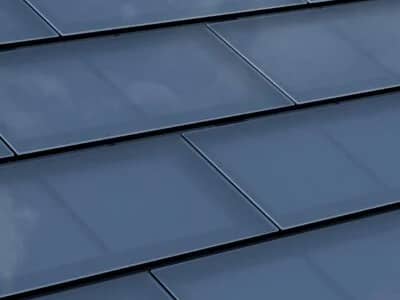 Up to 30% in Federal Tax Credits
Potential $0 Electricity Costs
Receive Your Wisconsin Roof Replacement Cost Online Today In Seconds
No sign-up is required.

"Instant Roofers estimate was spot on. The contractor it recommended was excellent. All around a great experience."
How We Are Different
The process of roof installation can be complex, with numerous factors influencing the final cost. The quote you receive depends on the current state of your roof and the volume of new material required,.
Our Wisconsin roofing calculator, however, is a game-changer. Unlike traditional roofing calculators, ours addresses a common problem: many homeowners have no idea of the size of their roof. With our innovative solution, you no longer have to go through the complex process of manually measuring your roof dimensions, consulting with a salesperson, or trying to figure out the complexity of your roof.
Tired of wasting time on websites and apps that require your information just to get an estimate? We've got you covered. At Instant Roofer, we developed the easiest, quickest, and most cost-effective way for you to estimate your Wisconsin new roof cost, all without unnecessary distractions.
Instant Roofer was born out of this idea. Take a couple of tech experts and experienced roofers to build the easiest and fastest way to calculate a roof cost anywhere in America.

And the cherry on top? We are 100% American-owned, developed, and operated.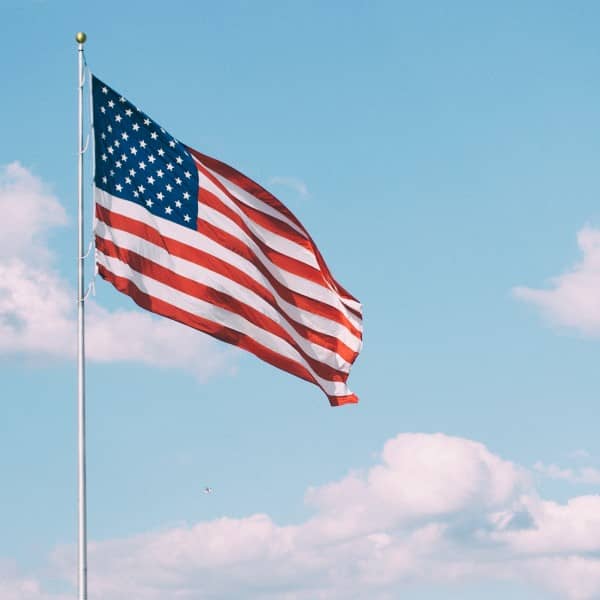 The Easiest Wisconsin Roofing Calculator
Enjoy the convenience of obtaining a speedy and precise roof replacement cost estimate from a local Wisconsin roofer right from the comfort of your home.
How do we pair you with the ideal roofer? Our Wisconsin Roofing Calculator meticulously evaluates the pricing structures of roofing contractors in your area, as well as their online ratings. This ensures you secure the best price and connect with the highest-rated Wisconsin roofing contractor for your project.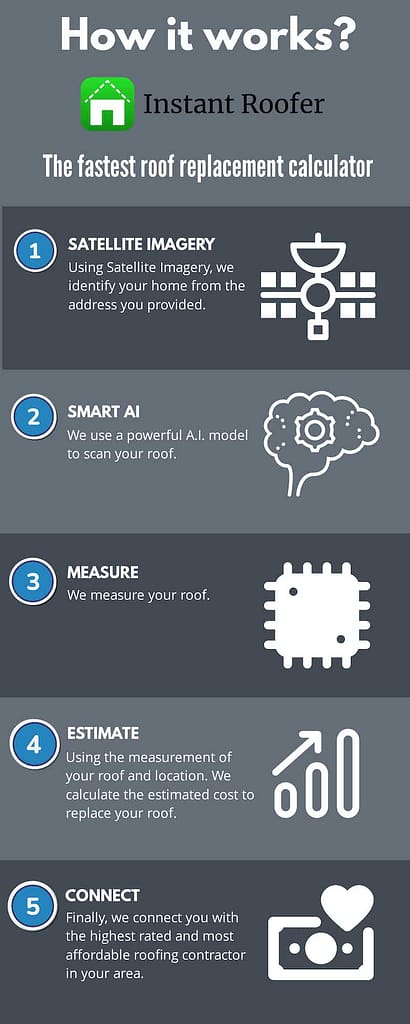 About Instant Roofer
Many are curious: Are we a roofing company? The answer is yes, and yet, so much more. Consider us akin to the 'UBER' of the roofing industry. We harness technology to streamline the roofing process, benefitting not just the homeowners but also the roofing contractors.
Our Role in Serving You
Investing in a new roof can be a significant expense, with the average cost of a new roof in Wisconsin around $8,100. Our mission is to simplify this process for you. Utilizing cutting-edge AI technology, we've accurately measured the roof sizes of over 129 million homes throughout the United States.
We've established connections with top-rated Wisconsin roofing companies across all counties to ensure you access quality services. These Wisconsin roofing contractors have provided us their pricing per square foot for new roof installations. By combining each contractor's price and ratings, we pinpoint the most suitable and highly-qualified Wisconsin roofing contractor to assist you.
Our Contribution to Roofing Contractors
Roofing can be complex, as contractors need to consider various factors such as the roof pitch, facets, eaves, ridges, among others. While we kickstart the process by providing a rough estimate, we consistently recommend obtaining an actual quote for accuracy.
Distinctly different from other roofing contractors, we don't distribute your data to a vast network of roofers. We carefully select the best Wisconsin roofer in your area and work closely with them to ensure they have all the necessary details to successfully execute your roofing project.
True to our name, Instant Roofer is really instant. The moment you accept your online roof replacement estimate, we spring into action. We promptly notify the selected roofer of the new project and confirm the Wisconsin roofing contractor with you.
Top 20 Wisconsin Roofing Contractors
Enter your address in our app to learn who has the best combination of reviews and pricing for your exact home. Updated: 9/27/23
Modern Exterior Roofing
(262) 226-9451
5
215 Google reviews
137 Wisconsin Avenue
Waukesha, WI 53186
Basswood Roofing LLC
(815) 508-9859
5
108 Google reviews
115 Kenosha St
Walworth, WI 53184
All Star Roofing LLC
(920) 928-9004
5
93 Google reviews
1161 South Taylor Street
Green Bay, WI 54304
Four Leaf Roofing & Windows
(414) 404-4830
5
92 Google reviews
2875 South Moorland Road
New Berlin, WI 53151
Infinity Exteriors
(608) 909-6362
5
86 Google reviews
2830 Progress Road
Madison, WI 53716
Show 15 More

Kingdom Contracting
(262) 977-7733
5
74 Google reviews

3826 North Willis Place
Milwaukee, WI 53222

4 Brothers Contracting LLC
(262) 244-5002
5
71 Google reviews

20 South Main Street
Oconomowoc, WI 53066

Isthmus Roofing
(608) 949-4053
5
71 Google reviews

3007 Kapec Rd
Fitchburg, WI 53719

Kingdom Contracting LLC
(414) 801-1314
5
68 Google reviews

3826 N Willis Pl
Milwaukee, WI 53222

Rooster Roofing
(608) 631-0004
5
57 Google reviews

2000 East Racine Street
Janesville, WI 53545

Evansen Builders LLC
(262) 549-9700
5
56 Google reviews

20215 W Rustic Ridge Ct
New Berlin, WI 53146

Evansen Builders, LLC
(262) 549-9700
5
56 Google reviews

20215 Rustic Ridge Court
New Berlin, WI 53146

O'Neill Construction Group
(262) 287-2532
5
53 Google reviews

133 East Chestnut Street
Burlington, WI 53105

All-State Roofing
(608) 271-9810
5
53 Google reviews

2832 Index Road
Madison, WI 53713

O'Neill Construction Group LLC
(262) 287-2532
5
51 Google reviews

133 E Chestnut St Ste 6
Burlington, WI 53105

Gutter Shutter of Southeast Wisconsin, LLC
(262) 303-4008
5
51 Google reviews

24 Enterprise Road
Delafield, WI 53018

Swita Metal Roofing
(608) 298-7334
5
50 Google reviews

3369 Basil Drive
Madison, WI 53704

Kickapoo Roofing
(608) 352-8688
5
47 Google reviews

14670 Wisconsin 131
Tomah, WI 54660

Storm Guard Roofing and Construction
(608) 218-3923
5
47 Google reviews

2605 South Stoughton Road
Madison, WI 53716

Stromberg Windows & Doors LLC
(262) 306-9996
5
47 Google reviews

1315 Alder Street
West Bend, WI 53090
Don't see your company listed? Join our network!
Replacement Cost in Wisconsin
The Wisconsin roof replacement cost can vary greatly depending on numerous factors. However, a free estimate from our Wisconsin roofing calculator can help homeowners anticipate their expenses accurately. In general, the average cost of a new roof in Wisconsin ranges widely based the following: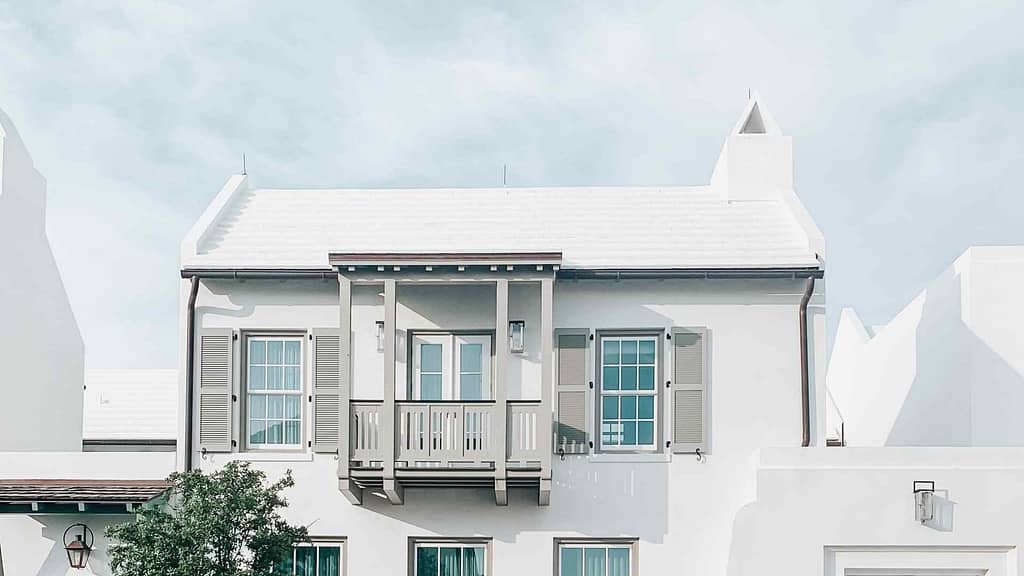 Size: The size of your roof plays a significant role in determining the Wisconsin roof replacement cost. A larger roof requires more materials and more labor hours to complete, driving up the total cost. A smaller roof, on the other hand, will generally cost less due to fewer required materials and less time needed for installation.
Material Costs: The materials you choose for your roof also greatly impact the overall cost. Options like Architectural Asphalt Shingle and Designer Asphalt Shingle are generally more affordable, but they may not last as long as other materials. Metal roofing, while pricier, is known for its longevity and durability. Solar roofing, an energy-efficient option, requires a larger upfront investment but can result in significant savings on energy bills over time.
Roof Complexity: Complex roof designs, such as those with multiple peaks or valleys, require more labor and materials to replace. This added complexity can increase the overall Wisconsin roof replacement cost. A simpler roof design, with fewer slopes and features, can often be replaced at a lower cost.
Labor Costs: Labor costs vary, depending on the complexity of the job and the roofing contractor you choose. A professional Wisconsin roofer might charge more than an unlicensed contractor, but they offer the assurance of quality workmanship and experience, which can save you from future repair costs.
Miscellaneous Costs: Miscellaneous costs could include any necessary permits, waste disposal fees, or additional repair work needed before the new roof installation.
Choose the Right Materials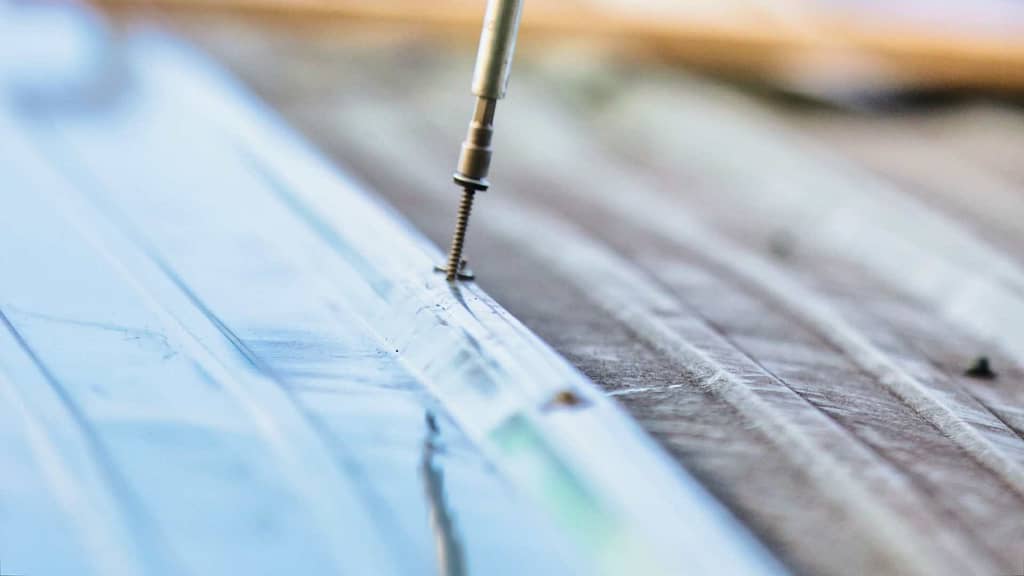 When it comes to roofing materials, each material has its benefits. For instance, an asphalt shingle roof is cost-effective and easy to install, while metal roofing provides excellent durability and long lifespan. A solar roof, on the other hand, can help you save on energy costs and contribute to environmental conservation.
Architectural Asphalt Shingle: This is a popular choice in Wisconsin because they provide a great balance of cost, durability, and aesthetic appeal. These shingles are thicker than traditional 3-tab shingles, offering more resistance to harsh weather conditions. Architectural shingles can cost between $3.50 and $5.50 per square foot, including installation.
Designer Asphalt Shingle: Designer asphalt shingles are top-tier within the shingle category, known for their high-end appearance and excellent durability. They mimic the look of other premium materials like slate or wood shakes but at a fraction of the price. Designer shingles typically cost between $4.50 and $6.50 per square foot, installed.
Metal Roofing: Metal roofing is a robust and long-lasting option, with some types lasting up to 70 years with proper maintenance. The cost can vary greatly depending on the type of metal used, but you can expect to pay between $5.50 and $14.00 per square foot for a metal roof, installed.
Solar Roof: Solar roofs not only protect your home from the elements, but they also produce renewable energy, helping reduce your electricity bills. While they offer significant long-term savings, solar roofs have a higher upfront cost. The price of solar roofing can range from $21.00 to $25.00 per square foot, installed.
Additional Roof Replacement Cost Considerations
Additional factors can affect your Wisconsin new roof cost. These can include any needed repairs to the underlying structure, removal and disposal of old roofing materials, and any upgrades to improve energy efficiency or curb appeal. The cost of necessary permits and inspections in your local area may also add to your total cost.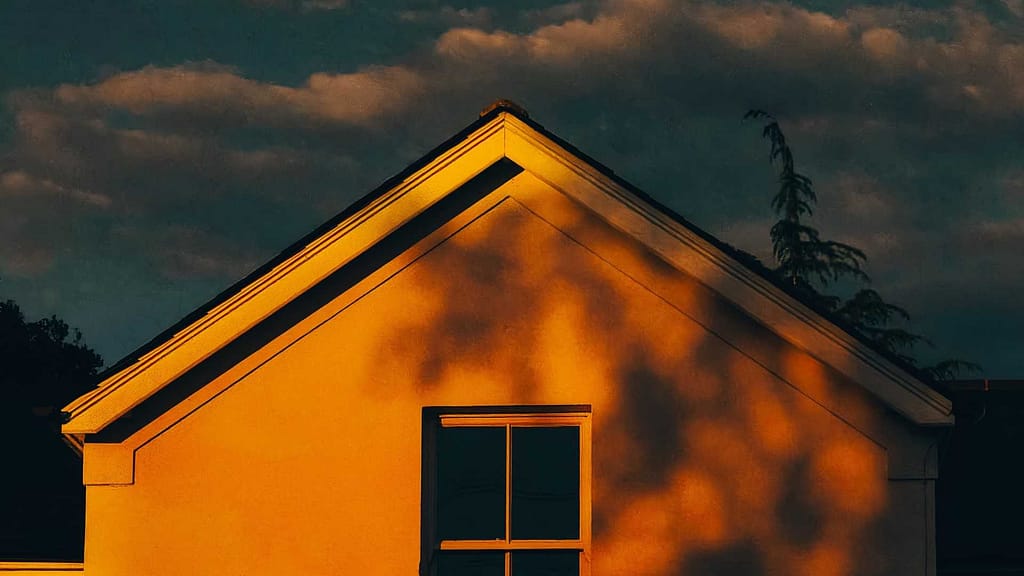 Weather Impacts Lifespan of Roofs in Wisconsin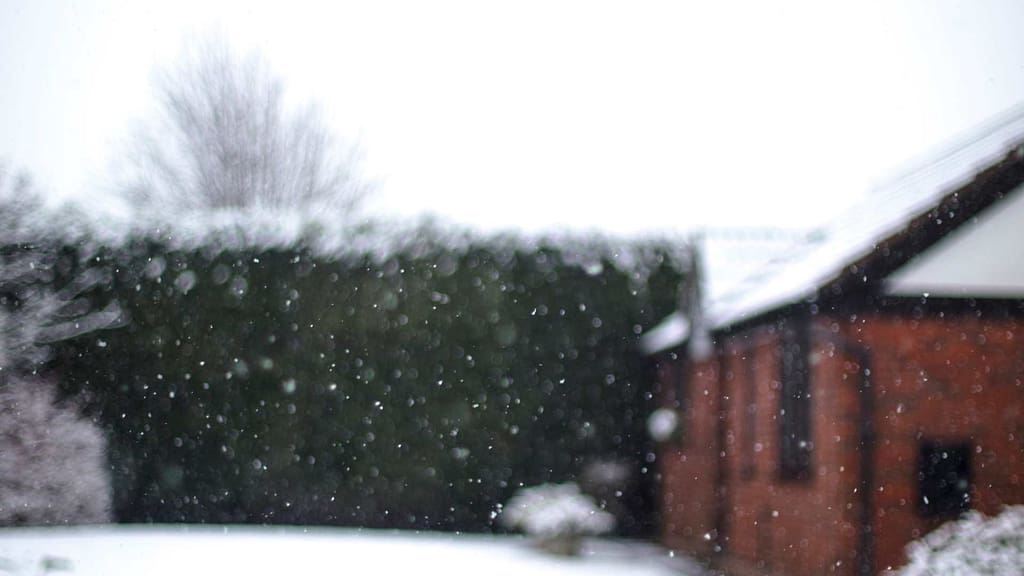 The weather in Wisconsin can significantly impact the lifespan of roofs. Extreme temperatures, heavy snowfall, and strong winds can lead to more frequent maintenance and replacements. Choosing a durable material and ensuring proper installation by a professional Wisconsin roofer can help prolong your roof's lifespan in this challenging climate.
Roof Repair vs. Roof Replacement
It can be tricky deciding between a roof repair and a roof replacement. Minor damage or isolated issues might be resolved with a simple repair, while extensive damage or an aging roof may require a full replacement. A professional Wisconsin roofing contractor can provide expert advice tailored to your situation.
DIY vs. Professional Replacement
While some homeowners may consider a DIY approach to save on costs, roof replacement is a complex task best left to professionals. A professional Wisconsin roofing contractor has the expertise to install your new roof efficiently and safely, providing a warranty and peace of mind that DIY projects simply cannot match.
Wisconsin Roofing FAQs
Does home warranty cover the cost of a new roof?

Typically, a home warranty does not cover the full cost of a new roof. However, it may cover repairs due to damage from natural disasters or wear and tear, depending on the specific terms of your warranty.
How do I estimate the cost of a new roof?

To estimate the cost of a new roof, you need to consider several factors including the size of your roof, the type of roofing material, the complexity of the roof, labor costs, and any additional costs such as permits or disposal fees. Our Wisconsin roofing calculator makes it easy by providing an instant, personalized estimate based on your inputs.
What are the most expensive parts of a new roof?

The costliest parts of a new roof tend to be the materials and the labor. High-end materials will increase the cost. Similarly, labor costs can be high, especially for complex roofing projects that require more time or specialized skills. Utilize our Wisconsin roofing calculator for an accurate estimate for your roofing project.
How much does it cost to shingle a 1,000-square-foot roof?

The cost to shingle a 1,000-square-foot roof in Wisconsin can vary greatly depending on the type of shingles you choose. For example, architectural asphalt shingles could cost between $3,500 and $5,500, while designer asphalt shingles could run between $4,500 and $6,500.
How do I know when to replace my roof?

Signs that you may need to replace your roof include missing, cracked, or curling shingles, finding granules in the gutter, spots of light coming through your attic, and visible water damage or leaks. Also, if your roof is over 20 years old, it might be time to consider a replacement. Consult a trusted Wisconsin roofer for a professional assessment.
Interesting Facts About Wisconsin
| | |
| --- | --- |
| Average roof replacement price in Wisconsin | $8,100 |
| The number of Wisconsin roofs we've measured | 3,010,565 |
| Average Wisconsin home size | 1,670 Square Feet |
| Average Wisconsin property size (2020 Parcel Data) | 0.65 Acres or 28,500 Sqft |
| Largest zip code in Wisconsin | 54843 – Hayward (529 Square Miles) |
| Average roof slope on Wisconsin homes | 4/12 Pitch or 18.43 Degrees |
| Most common roof type in Wisconsin | Asphalt Shingle |
| Wisconsin's weather averages | Lows of 48F/9C to highs around 61F/16C |
| Wisconsin's population estimated (2022) | 5,893,718 |
| Wisconsin's Time Zone | Central Standard Time (GMT -5) |
| Wisconsin's total square miles | 54,167 |
Data Collected 2021
See how your home compares to the average roof replacement price in Wisconsin. You can get a free estimate for a new roof via our free roof cost calculator. Get instant roof replacement costs for your exact home and connect with the highest-rated roofing contractor near you.
Thinking of financing your new Wisconsin roof?
A new roof can be an unexpected cost. You may need to borrow some money to get it done. We've built a simple roof financing calculator to help you figure out your monthly payments.
The Most Popular Areas We Serve In Wisconsin