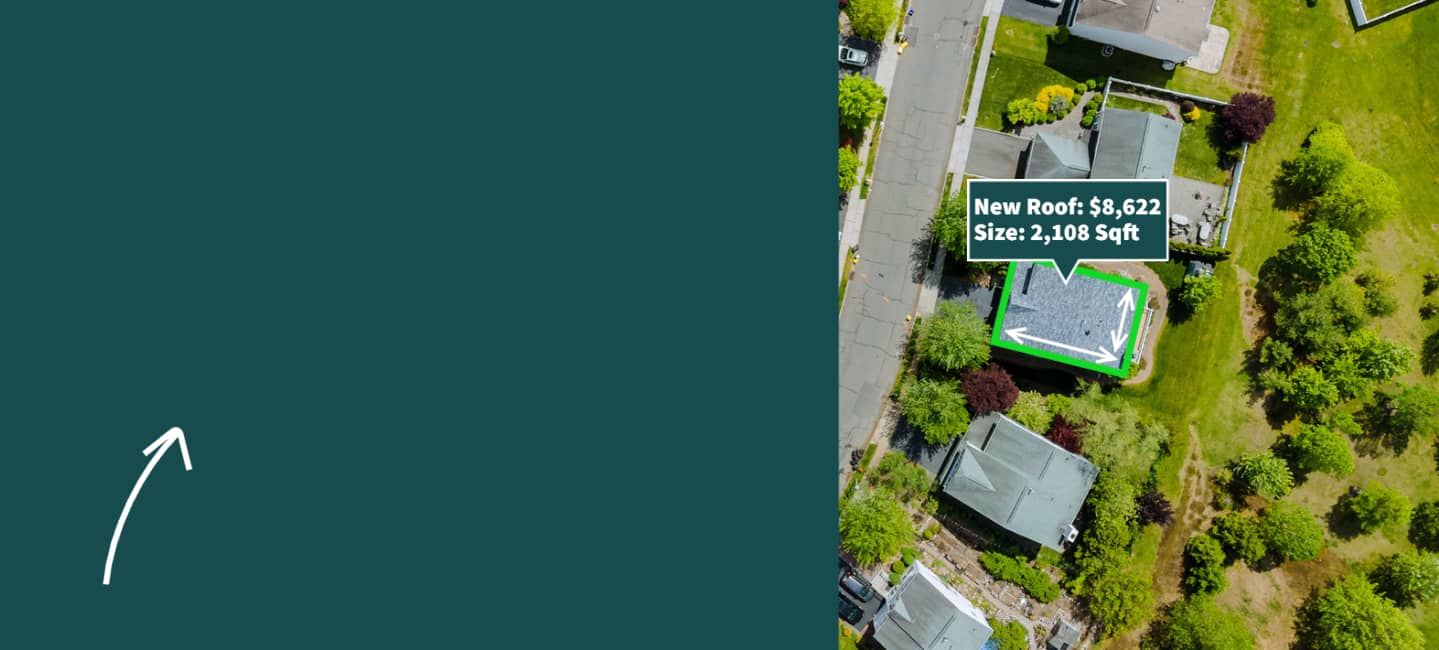 New Jersey Roof Replacement Costs
Instantly get a New Jersey new roof cost with our roofing calculator. See local New Jersey roofing contractor prices for Asphalt, Metal, and Solar Roofing. Connect with a local New Jersey Roofer today.
No signup required.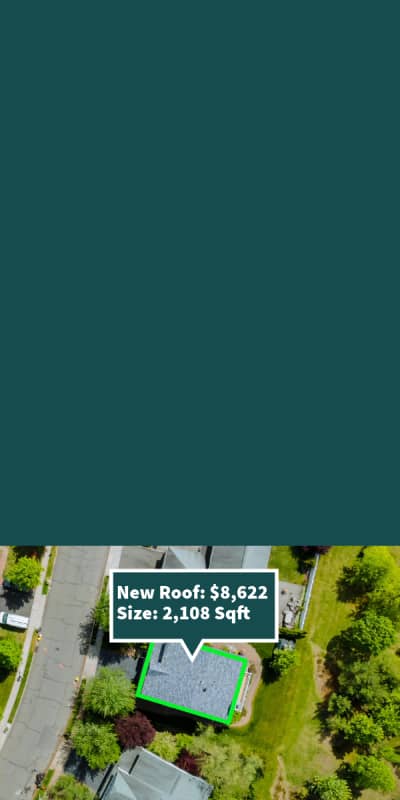 New Jersey Roof Replacement Costs
Instantly get a New Jersey new roof cost with our roofing calculator. See local New Jersey roofing contractor prices for Asphalt, Metal, and Solar Roofing. Connect with a local New Jersey Roofer today.
Wondering what it's going to cost to replace your roof in New Jersey?

Measure
2,369,913 roofs scanned in New Jersey

Estimate
Average new roof cost in New Jersey is $6,100

Connect
1,519 highly-rated roofing contractors in New Jersey
At Instant Roofer, we are committed to providing you with the most accurate and comprehensive New Jersey roof replacement cost estimates online. We've reimagined the roofing process by integrating technology with our services, making it easier for you to get the information you need.
Enter your address into Instant Roofer.
Confirm your home via Satellite Imagery.
Instantly view your estimated cost and roof size.
Submit the information to receive a quote from the most affordable, top-rated New Jersey roofer.
Discover the Best Value and Top-Rated New Jersey Roofer in Moments.
When it comes to sourcing a trusted roofing contractor, our New Jersey roofing calculator offers peace of mind. Our calculator incorporates each contractor's reviews and pricing, guaranteeing a selection that is unparalleled by anyone else. To uncover the potential cost of your new roof in New Jersey, just input your address for a quick, comprehensive estimate.
Discover Four Simple Roofing Choices, Customized for Your Needs
At Instant Roofer, we appreciate the unique requirements for each home and our goal is to present a variety of roofing materials that cater to your individual preferences, budget, and necessities. Whether you prioritize longevity, visual appeal, or energy efficiency, we have the perfect options ready for you.
Our New Jersey Roofing Calculator provides the convenience to explore and compare prices from four distinct roofing materials: Architectural Asphalt Shingles, Designer Asphalt Shingles, Metal Roofing, and Solar Roofing.
Take a moment to familiarize yourself with these selections and determine which one best complements your needs. Regardless of what you choose, rely on us to match you with the most competitively priced and highest-rated New Jersey roofer.
Better Roof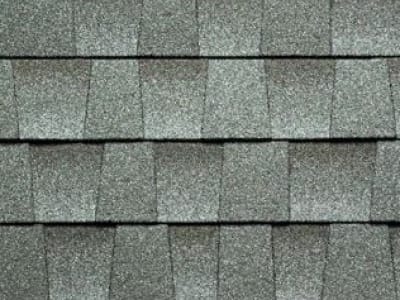 Limited Shingle Style Options
Average Life and Warranty
Average Impact and Wind Rating
Best roof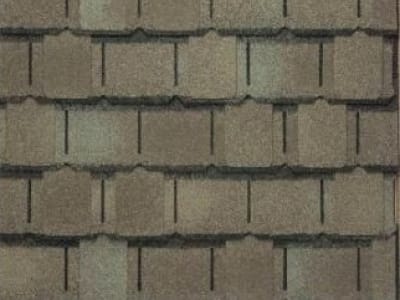 Bigger and Thicker Asphalt Shingle
Better Protection Against Algae
Longer Lasting Life and Warranty
Better Impact and Wind Rating
Metal Roof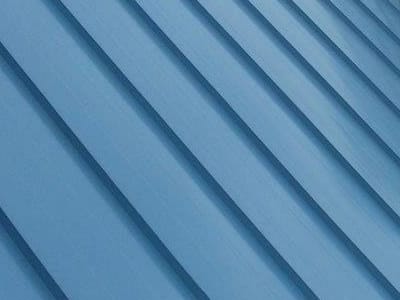 Better protection from fire
Better home cooling (UV Protection)
Best Impact and Wind Rating
Solar Roof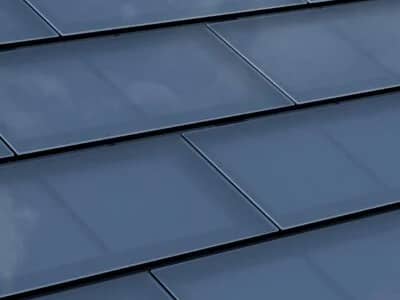 Up to 30% in Federal Tax Credits
Potential $0 Electricity Costs
Receive Your New Jersey Roof Replacement Cost Online Today In Seconds
No sign-up is required.

"Instant Roofers estimate was spot on. The contractor it recommended was excellent. All around a great experience."
Why We Stand Out
Understanding the financial implications of a roofing project is vital. The total cost can fluctuate significantly based on various factors such as the type of your existing roof, the amount of required new material, and any potential preparatory repairs needed for the new installation.
From our prior experience developing roofing calculators, we identified a common challenge: homeowners often struggled to determine their roof's dimensions. With this in mind, we wondered if we could simplify this process with a user-friendly tool that would handle all these considerations. The result was a comprehensive app to streamline the process.
At Instant Roofer, our approach with the New Jersey Roof roofing calculator is unique: no unwanted spam or unnecessary sales pitches. We focus on what you're here for – to get an accurate roof replacement cost for your New Jersey home. With our specialized roofing calculator, you can obtain a cost estimate for your new roof in under a minute.
Instant Roofer emerged from this vision. It's a joint venture between tech enthusiasts and experienced roofers to devise the most straightforward, rapid, and hassle-free method for calculating roof costs across America.
And a point of pride for us – Instant Roofer is 100% American owned, developed, and operated.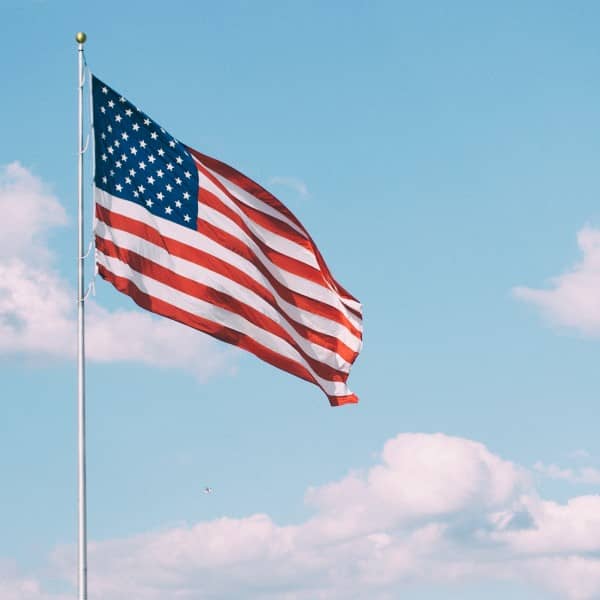 Your Hassle-Free New Jersey Roofing Calculator
Don't let a damaged roof compromise the integrity of your home. Now, the foremost New Jersey Roofing calculator in the nation is accessible to you for free. With Instant Roofer, receive a comprehensive estimate from local roofers in your area, all without needing to step out of your door. We utilize the power of big data and artificial intelligence to furnish you with speedy and precise roof replacement costs.
How do we connect you with the best roofers? We analyze roofing contractors' pricing in your area and their online ratings . Ensuring you get the best price from the highest-rated New Jersey Roofing contractor.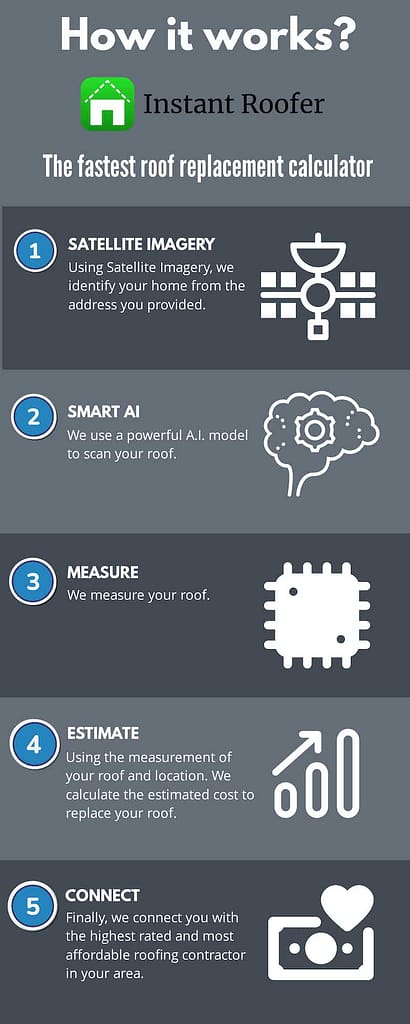 Understanding Instant Roofer
You might wonder, are we a roofing company? Well, yes and no. Imagine us as the UBER of the roofing industry. We apply innovative technology to streamline the roofing process, making it simpler for you, as well as the roofing contractors.
Our Assistance to You
Investing in a new roof can be significant. With the average price of a new roof in New Jersey being around $6,100, we aim to make the process of roof replacement straightforward and stress-free. We've utilized A.I. to measure roof sizes of over 129 million homes across the U.S.
Our network extends to local New Jersey roofing contractors in all counties, connecting you not just with any roofers, but the top-rated ones in your area.
Each of these roofing contractors provides us with their price per square foot for new roof installation. Combining price data with each roofing contractor's ratings, we identify the most capable New Jersey roofing contractor in your area to assist you.
Our Support to Roofing Contractors
Roofing is a complex business, with various data points like pitch, facets, eaves, ridges, and more to consider. We initiate the process by offering a rough estimate, but we always recommend obtaining an actual quote.
Unlike other roofing calculators, we don't distribute your data to large amounts of roofers. We pick the best roofer in your area and work with them to ensure they have the necessary details to complete your roofing project. Occasionally if competition is too close we will recommend at most 3 contractors.
Instant Roofer truly lives up to its name. The moment you accept your online roof replacement estimate, we promptly take actions. We immediately alert the roofer about an upcoming project and confirm the New Jersey roofing contractor with you.
Top 20 New Jersey Roofing Contractors
Enter your address in our app to learn who has the best combination of reviews and pricing for your exact home. Updated: 9/27/23
124 Crescent Road
Florham Park, NJ 07932
R&G Services Corp
(973) 324-9461
4.8
145 Google reviews
625 Beach St
Orange, NJ 07050
Ashmen Installations Inc
(609) 315-1871
5
21 Google reviews
1283 Riviera Blvd
Vineland, NJ 08361
Elite Roofing Contractor
(201) 436-1011
5
272 Google reviews
Matute Roofing Inc
(973) 618-6489
5
256 Google reviews
50 Galesi Drive
Wayne, NJ 07470
Show 15 More

Matute Roofing
(973) 618-6489
5
254 Google reviews

50 Galesi Dr
Wayne, NJ 07470

Costello Roofing
(609) 822-2188
5
232 Google reviews

116 North Dorset Avenue
Ventnor City, NJ 08406

C Costello Roof & Solar
(609) 822-2188
5
221 Google reviews

2021 New Rd Ste 13B
Linwood, NJ 08221

Garden State Garage and Siding
(201) 739-8700
5
209 Google reviews

26 Goffle Road
Midland Park, NJ 07432

American Platinum Remodeling LLC

5
200 Google reviews

107 South Avenue West
Cranford, NJ 07016

Mattsson Roofing & Restoration
(201) 925-9709
5
197 Google reviews

224 Pinelynn Road
Glen Rock, NJ 07452

Allied Roofing Solutions
(201) 773-0633
5
182 Google reviews

577 Market Street
Elmwood Park, NJ 07407

W.C. Construction LLC
(908) 685-9360
5
174 Google reviews

1346 Washington Valley Road
Bridgewater, NJ 08807

Nick Contractor
(973) 207-0689
5
162 Google reviews

525 Lafayette Avenue
Hawthorne, NJ 07506

Blue Nail Roofing & Siding
(973) 937-8876
5
153 Google reviews

193 Changebridge Road
Montville, NJ 07045

Blue Nail LLC
(973) 937-8876
5
153 Google reviews

193 Changebridge Rd
Montville, NJ 07045

Home Pro Remodeling
(732) 703-7808
5
150 Google reviews

111 Pineway Dr
Forked River, NJ 08731

Veterans Roofing
(609) 966-9050
5
141 Google reviews

2511 Fire Road
Egg Harbor Township, NJ 08234

Wm Brooks III LLC
(856) 383-0055
5
133 Google reviews

240 West Atlantic Avenue
Audubon, NJ 08106

Prestige Works NJ
(201) 647-2646
5
130 Google reviews

121 Davis Avenue
Hackensack, NJ 07601
Don't see your company listed? Join our network!
Average Roof Replacement Cost in New Jersey
The cost to replace a roof in New Jersey varies greatly depending on factors like roof size and the roofing materials used. However, homeowners typically spend between $5,500 and $10,000 for a new roof and it's crucial to understand that these are just average figures. Using our New Jersey roofing calculator, you can receive a more accurate estimate tailored to your specific requirements from a high-rated roofing contractor in your area.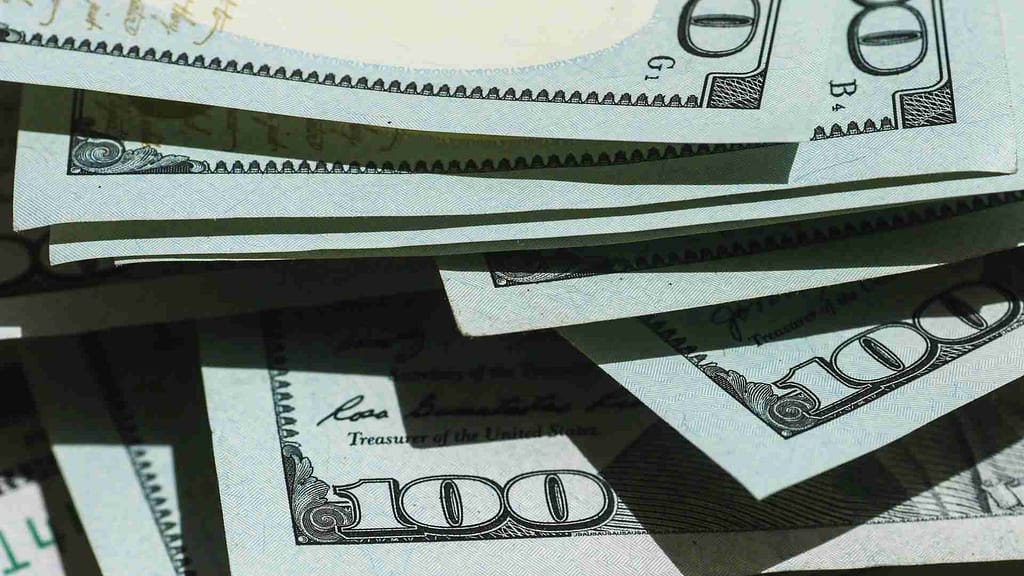 Factors That Impact New Roof Cost in New Jersey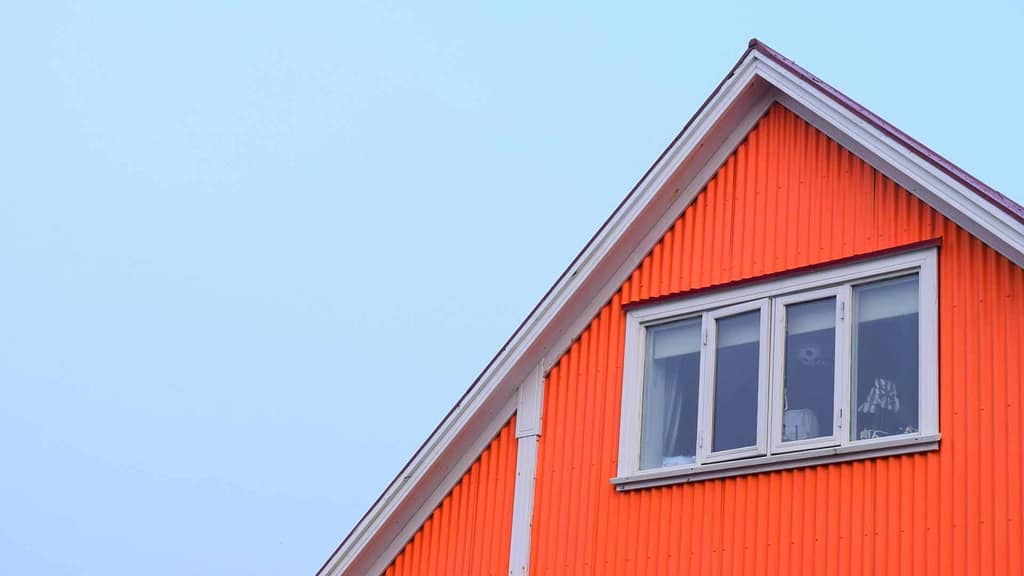 There are several factors that influence the final cost of a new roof. The material you choose is a significant factor, the size and slope of your roof also play a major role as larger or more complex roofs require more material and labor. The condition of your existing roof is another factor that can drive up your new roof cost.
Size – Roof size is the biggest cost determinant for a roof replacement in New Jersey. The larger the roof, the more materials and labor will be needed, leading to higher costs. Roofers often quote prices based on "roofing squares" — one roofing square equals 100 square feet.
Materials – The type of material you choose for your roof replacement in New Jersey significantly impacts the price. Architectural and designer asphalt shingles, metal roofing, and solar roofing all have different price points and lifespans.
Slope – Roof slope or pitch can also affect the total cost. Steeper roofs require more safety measures for the workers, which can increase the labor cost. Some roofing materials may also not be suitable for roofs with a particular pitch, limiting your options.
Style or Shape – Complex roof styles, such as those with multiple peaks or valleys, require more labor and materials to properly cover, leading to higher costs.
Existing Roof removal – Disposal of your existing roof can add to the overall cost of the project. The easier it is to remove the old roof, the lower the cost will be. Sometimes roofers can roof over the top of existing material. Ask them about this when they give you a quote.
Determining the Right Roof for You
Choosing the right roofing material for your New Jersey home is crucial as it affects not only the aesthetic appeal of your home but also the roof's durability and maintenance needs. Using our New Jersey roofing calculator, we provide instant estimates of a variety of roofing materials to meet specific needs and preferences.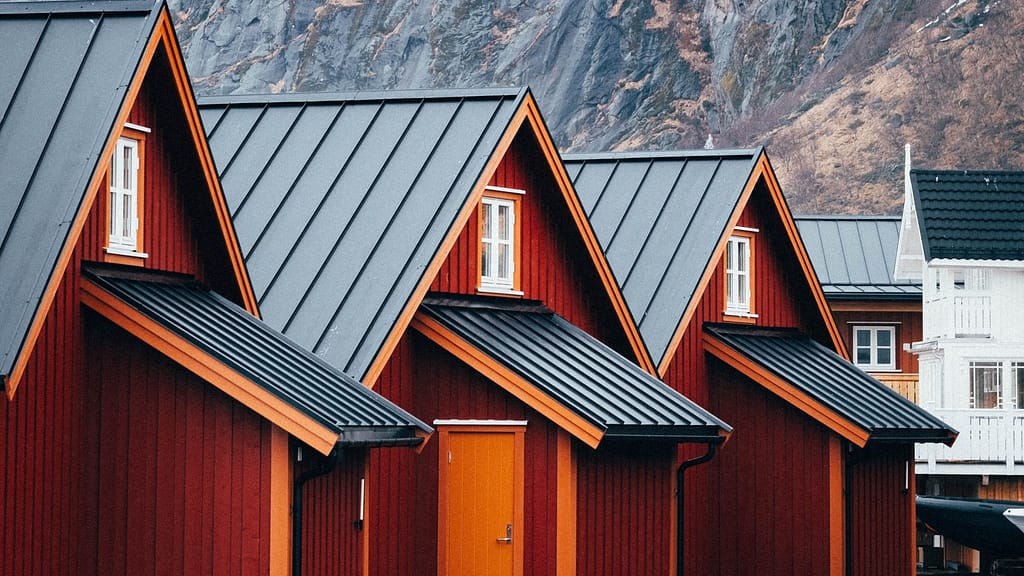 Architectural Asphalt Shingles are a popular choice for many New Jersey homeowners. These shingles offer a balance between cost and durability, making them a practical option for many homes. Their multi-dimensional design adds depth and character to any roof, increasing your New Jersey home's curb appeal.
Designer Asphalt Shingles are an excellent choice for homeowners seeking a touch of luxury. These high-end shingles provide stunning aesthetics, coming in a variety of colors, patterns, and textures. Though more costly, their potential lifespan of up to 50 years makes them a worthwhile investment for your New Jersey home.
Metal Roof could be the right choice for your New Jersey roof replacement If durability and longevity are top priorities. This material is known for its resistance to extreme weather conditions and can last for over 50 years with proper maintenance. It's an upfront investment that pays off in the long run.
Solar Roof not only protects your home but also helps you save on energy costs. By harnessing the power of the sun, a solar roof can significantly reduce your reliance on traditional power sources. This eco-friendly option is a smart choice for New Jersey homeowners looking to make an investment for the future.
Factors to Reassess the Initial Roof Replacement Cost
It's essential to be aware that while the initial quote provides a general idea of the costs, some factors may cause a reassessment of this initial estimate. It's important to understand these factors and how they may influence the overall New Jersey roof replacement cost.
Leaking Chimney – Chimneys can develop leaks that can cause extensive damage to your roofing system overtime. When a New Jersey roofer inspects your roof for replacement, they'll also check your chimney for any signs of leakage.
Deck Damage – The substrate, or deck, is the foundational structure over which the roofing materials are installed. If this structure has been damaged – often by leaks, rot, or mold – it must be repaired before your new roof can be installed.
Mold – Mold growth can cause structural damage and roof health issues and it must be addressed when discovered during the roof replacement process.
Winter Roof Damage – Winters can be harsh on roofs in New Jersey. Snow, ice, or high winds can cause damage, which may not be apparent until the existing roof is removed. Additional protective measures may add to the cost of your roof replacement.
Gutter Damage – If your gutters are damaged or not functioning correctly, they may need to be repaired or replaced during the roof replacement process and could potentially increase overall costs.
Additional Cost and Consideration
In addition to the primary expenses associated with materials and labor, here are several potential cost related factors that should be included in your overall roof replacement budget.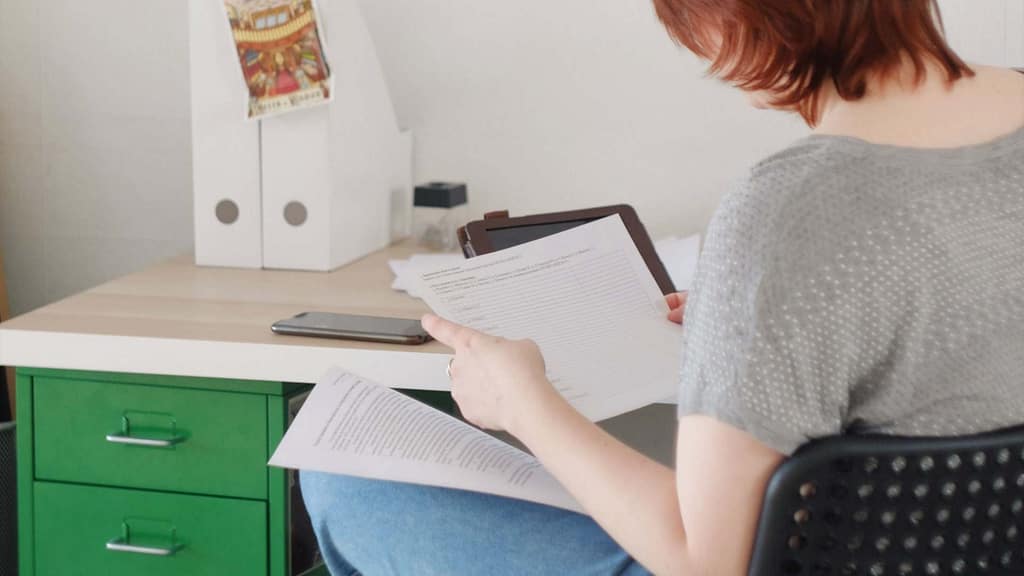 Permits – In New Jersey, most roofing projects will require a permit to ensure your roof replacement complies with local building codes and regulations. The cost of the permit varies by location and the scale of the project, but this is a necessary addition to your overall New Jersey roof replacement cost.
Insurance – Depending on your homeowner's insurance policy, some of the costs of roof replacement may be covered, especially if the replacement is due to damage from a covered peril. It's important to check with your insurance provider to understand your coverage and the potential impact on your roof replacement cost.
Economical Tips – To save on your New Jersey new roof cost, It's beneficial to plan your roofing project during off-peak seasons when roofing contractors might offer discounted rates.
Codes – New Jersey has specific building codes and regulations that your roof replacement must comply with, which might influence the choice of materials and installation methods, potentially impacting cost. Your New Jersey roofer should be familiar with these codes to ensure your roof replacement is compliant.
Grants – In some instances, there may be local or federal grants available to help offset the cost of your roof replacement, especially if you choose energy-efficient options like solar roofing. Researching these opportunities could help reduce your overall New Jersey roof replacement cost.
New Jersey Roofing FAQs
How can I ensure I'm getting the highest quality roof in New Jersey?

Choosing a reputable New Jersey roofer is the first step towards getting a high-quality roof.
Do new roofs in New Jersey come with a warranty?

Yes, all our new roofs come with a warranty. The specifics of the warranty depend on the type of material you select and the terms set by the particular New Jersey roofing contractor handling your project.
Is roof ventilation important?

Yes, proper roof ventilation is crucial as it helps maintain the integrity of your roof and attic, preventing moisture buildup, and regulating temperatures.
Is it safe to replace your roof on your own?

Replacing a roof involves significant risk and requires specialized skills and equipment. It's safer and more efficient to hire a professional New Jersey roofer.
What is the discoloration on my shingles?

Discoloration could be a sign of algae or mold growth, which often occurs in humid conditions. It could also be a sign of aging shingles that need to be replaced.
Interesting Facts About New Jersey
| | |
| --- | --- |
| Average roof replacement price in New Jersey | $6,100 |
| The number of New Jersey roofs we've measured | 2,369,913 |
| Average New Jersey home size | 1,750 Square Feet |
| Average New Jersey property size (2020 Parcel Data) | 0.18 Acres or 8,275 Sqft |
| Largest zip code in New Jersey | 08088 – Vincentown (224 Square Miles) |
| Average roof slope on New Jersey homes | 6/12 Pitch or 26.57 Degrees |
| Most common roof type in New Jersey | Asphalt Shingle |
| New Jersey's weather averages | Lows of 50F/10C to highs around 63F/17C |
| New Jersey's population estimated (2022) | 9 |
| New Jersey's Time Zone | Eastern Standard Time (GMT -4) |
| New Jersey's total square miles | 7,355 |
Data Collected 2021
See how your home compares to the average roof replacement price in New Jersey. You can get a free estimate for a new roof via our free roof cost calculator. Get instant roof replacement costs for your exact home and connect with the highest-rated roofing contractor near you.
Thinking of financing your new New Jersey roof?
A new roof can be an unexpected cost. You may need to borrow some money to get it done. We've built a simple roof financing calculator to help you figure out your monthly payments.
The Most Popular Areas We Serve In New Jersey