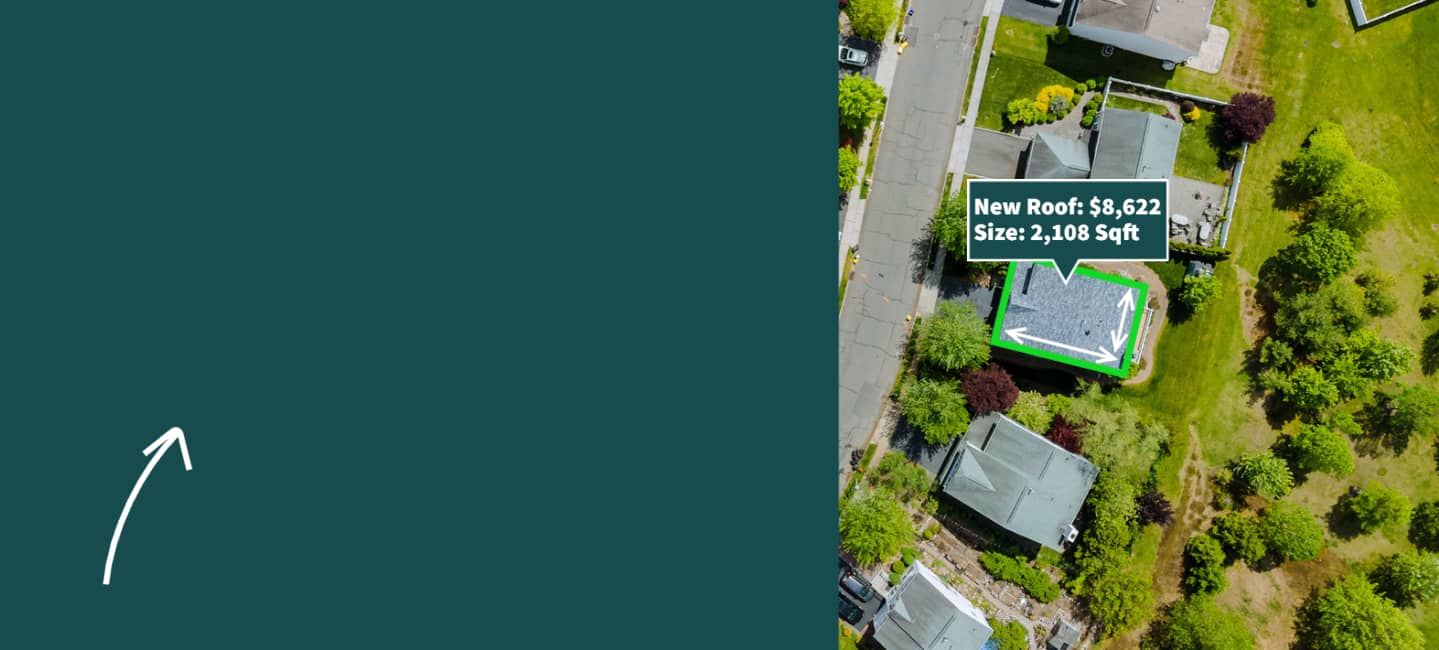 Massachusetts Roof Replacement Costs
Instantly get a Massachusetts new roof cost with our roofing calculator. See local Massachusetts roofing contractor prices for Asphalt, Metal, and Solar Roofing. Connect with a local Massachusetts Roofer today.
No signup required.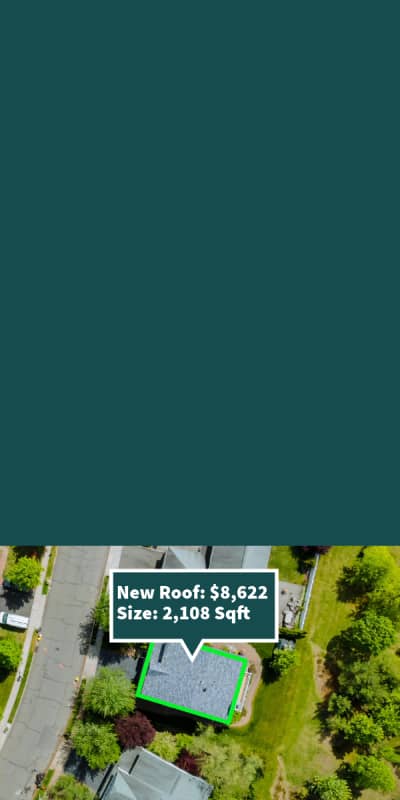 Massachusetts Roof Replacement Costs
Instantly get a Massachusetts new roof cost with our roofing calculator. See local Massachusetts roofing contractor prices for Asphalt, Metal, and Solar Roofing. Connect with a local Massachusetts Roofer today.
Wondering what it's going to cost to replace your roof in Massachusetts?

Measure
1,982,113 roofs scanned in Massachusetts

Estimate
Average new roof cost in Massachusetts is $7,100

Connect
1,219 highly-rated roofing contractors in Massachusetts
Let Instant Roofer kick-start your next roofing estimate. We've innovated a fresh approach to swiftly secure an accurate estmiate. With this tool, we can provide you with an honest and precise Massachusetts roof replacement cost without ever needing to visit your home or business.
Enter your address into Instant Roofer.
Confirm your home via Satellite Imagery.
Instantly view your estimated cost and roof size.
Submit the information to receive an estimate from the most affordable, top-rated Massachusetts roofer.
In no time, you'll have your roof estimate!
Top-Quality and Affordably Priced Massachusetts Roofers in a Flash
Hunting for the ideal Massachusetts roofing contractor? With Massachusetts roofing calculator, you can rest assured you'll access a highly competitive cost estimate from high-rated contractors in your area. We take into account every contractor's roofing materials supported, reviews, and pricing to pinpoint the best fit for your unique requirements. Thus, securing the perfect balance of quality and affordability for your new roof cost becomes a seamless task with Instant Roofer in Massachusetts.
Top 20 Massachusetts Roofing Contractors
Enter your address in our app to learn who has the best combination of reviews and pricing for your exact home. Updated: 9/27/23
24 Ernest Street
New Bedford, MA 02745
Olympic Roofing
(800) 535-4312
4.5
55 Google reviews
462 Boston Street
Topsfield, MA 01983
Boston Roofing & Construction Solutions
(857) 384-8097
5
244 Google reviews
35 Village Road
Middleton, MA 01949
Roofing King
(888) 997-6635
5
210 Google reviews
1 New Boston Road
Dracut, MA 01826
Loyalty Exterior Roofing Solutions
(508) 570-0330
5
196 Google reviews
945 Great Plain Avenue
Needham, MA 02492
Show 15 More

Loyalty Exterior Solutions LLC
(508) 733-0837
5
195 Google reviews

945 Great Plain Ave Ste 17
Needham, MA 02492

J&R Construction Roofing
(888) 914-7663
5
165 Google reviews

263 Hollis Street
Framingham, MA 01702

Powell Painting And Home Services, LLC
(508) 212-3050
5
164 Google reviews

73 Hemlock Street
Walpole, MA 02032

Major Home Improvements
(413) 636-6046
5
158 Google reviews

22 Verona Street
Westfield, MA 01085

NextGen Roofing
(413) 579-5798
5
157 Google reviews

1 Arch Rd Ste 11
Westfield, MA 01085

Golden Group Roofing
(508) 873-1884
5
154 Google reviews

276 Turnpike Road
Westborough, MA 01581

Ferreira Company
(508) 730-8977
5
141 Google reviews

1 Taunton Grn
Taunton, MA 02780

Dion Roofing & Remodeling LLC
(978) 602-3977
5
142 Google reviews

179 Doyle Rd
Holden, MA 01520

DECARNEY ROOFING LLC
(978) 304-6147
5
138 Google reviews

385 Cabot Street
Beverly, MA 01915

Saunders & Sons Roofing
(508) 765-0100
5
122 Google reviews

394 Elm Street
Southbridge, MA 01550

Jn Construction | Roofing Contractor
(781) 427-2112
5
121 Google reviews

41 Rock Avenue
Lynn, MA 01902

J&R Construction
(508) 328-5867
5
127 Google reviews

15 Charles St
Framingham, MA 01702

H&R ROOFING
(508) 348-4348
5
119 Google reviews

20 Cedar Street
Framingham, MA 01702

Shine Construction, Inc.
(508) 278-3300
5
112 Google reviews

301 North Main Street
Uxbridge, MA 01569

Sunrise Exterior LLC
(877) 482-6261
5
109 Google reviews

39 Forest Road
Brockton, MA 02301
Don't see your company listed? Join our network!
Four Straightforward Roofing Options Tailored for You
Instant Roofer understands the unique needs of every home and homeowner. Our aim is to offer a selection of roofing options that fit your preferences, budget, and requirements. Whether it's durability, aesthetics, or energy efficiency you're after, we've got the ideal solution for you.
Our Massachusetts Roofing Calculator empowers you to explore and compare costs from four distinct roofing materials: Architectural Asphalt Shingles, Designer Asphalt Shingles, Metal Roofing, and Solar Roofing.
Spend a little time getting to know these materials and decide which one aligns best with your needs. Regardless of your decision, trust us to connect you with the most cost-effective and top-rated Massachusetts roofer.
Better Roof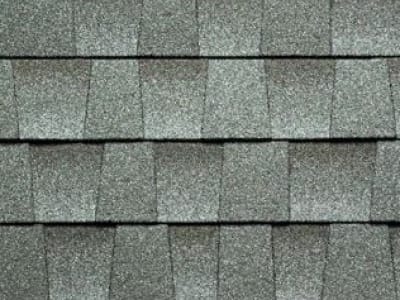 Limited Shingle Style Options
Average Life and Warranty
Average Impact and Wind Rating
Best roof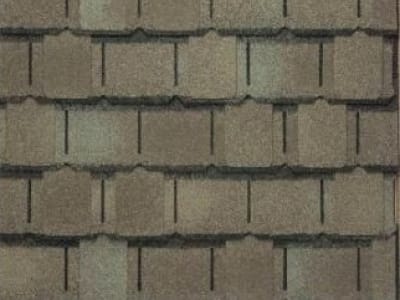 Bigger and Thicker Asphalt Shingle
Better Protection Against Algae
Longer Lasting Life and Warranty
Better Impact and Wind Rating
Metal Roof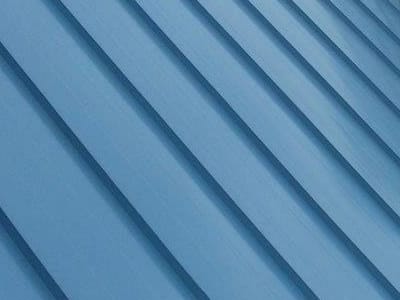 Better protection from fire
Better home cooling (UV Protection)
Best Impact and Wind Rating
Solar Roof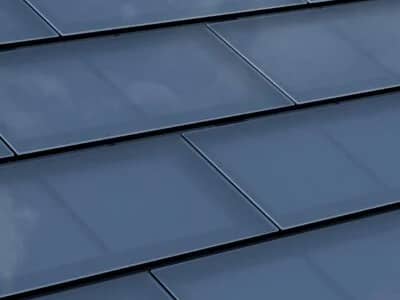 Up to 30% in Federal Tax Credits
Potential $0 Electricity Costs
Receive Your Massachusetts Roof Replacement Cost Online Today In Seconds
No sign-up is required.

"Instant Roofers estimate was spot on. The contractor it recommended was excellent. All around a great experience."
How We Are Unique
Roof replacement is no simple task. With numerous roof styles and materials to pick from, the cost of your roof installation can fluctuate dramatically based on your preferences and selected materials.
From our prior experience building roofing calculators, we recognized a common struggle: homeowners often grappled with determining their roof's size. This insight sparked an innovative idea: could we streamline this process, saving homeowners from the lengthy hassle of gauging roof dimensions, interacting with salespeople, and trying to comprehend their roof's complexity? From this notion, we started and built Instant Roofer.
Free access to our Massachusetts roofing calculator provides you instantaneously your home's dimensions and aids in comparing costs between two essential material types, effortlessly bridging the gap between technology and roofing.
At the heart of Instant Roofer is a unique collaboration of tech enthusiasts and skilled roofers, working together to offer the easiest, fastest method to calculate Massachusetts roof replacement cost across America.
And here's the icing on the cake… We're proudly 100% American-owned, developed, and operated, diligently catering to the roofing cost estimates of our fellow Americans.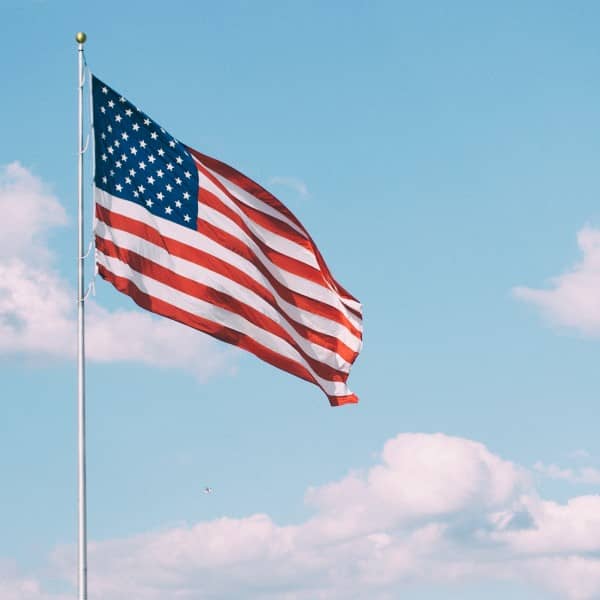 The Simplified Massachusetts Roofing Calculator
Our mission at Instant Roofer is to present you with a swift, affordable, and precise estimation for your Massachusetts roof replacement cost. Harnessing the power of big data and artificial intelligence, we generate a speedy cost estimate from local Massachusetts roofing contractors—all without requiring you to step out of your home.
So, how do we ensure that you're paired with the best Massachusetts roofer for your project? Our system meticulously reviews the pricing structures of roofing contractors in your area, along with their online ratings. This thorough analysis ensures that you receive an unmatched blend of competitive pricing and top-tier service from the highest-rated Massachusetts roofing contractor.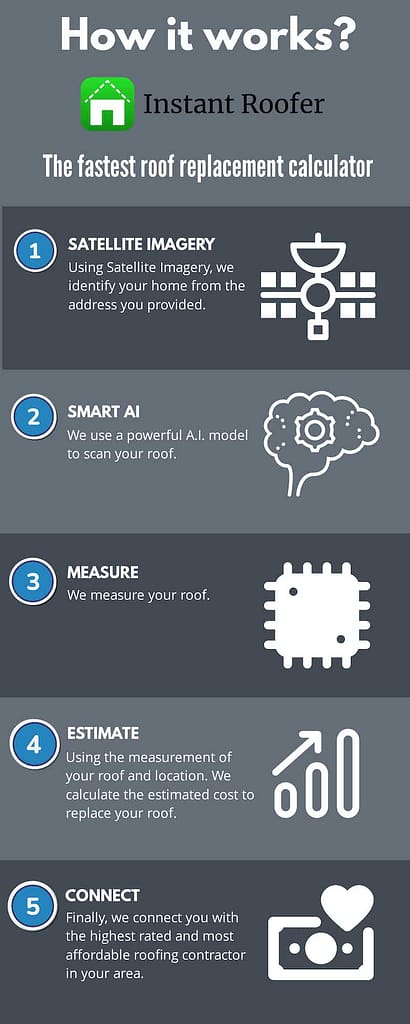 About Instant Roofer
Instant Roofer often prompts the question: Are we a roofing company? Well, the answer is both yes and no. Imagine us as the Uber of the roofing industry. We harness cutting-edge technology to streamline the roofing process, not only for homeowners but also for roofing contractors.
Embarking on a roof replacement project can be a significant undertaking, with the average cost of a new roof in Massachusetts approximating $7,100. Our goal is to make this journey as simple as possible for you. Through advanced AI technology, we've accurately measured the roof sizes of over 129 million homes across the U.S.
We've established connections with highly-rated local Massachusetts roofing contractors across every county, ensuring you're paired with the best in the business. These contractors provide us with their cost per square foot for new roof installations, including both material and labor costs. By analyzing each contractor's pricing and ratings, we determine the best fit for your specific new roof cost for your Massachusetts home. For an accurate assessment, however, a final quote from a qualified Massachusetts roofer is recommended.
In comparison to other platforms, we respect your privacy by not sharing your data with numerous contractors. Instead, we handpick the most competent Massachusetts roofers in your area and collaborate with them to ensure they have all the necessary details to execute your roofing project.
With Instant Roofer, 'instant' is more than just a name—it's a promise. The moment you accept your online roof replacement estimate, we spring into action, notifying the assigned roofer of the project and confirming the contractor details with you.
Typical Roof Replacement Cost in Massachusetts
In Massachusetts, roof replacement costs can vary significantly based on factors such as the size of the roof, its pitch, the materials chosen, and the shape of the roof. The cost of roof replacement is a significant investment, making it important to understand these factors when considering a Massachusetts roofer or Massachusetts roofing contractor.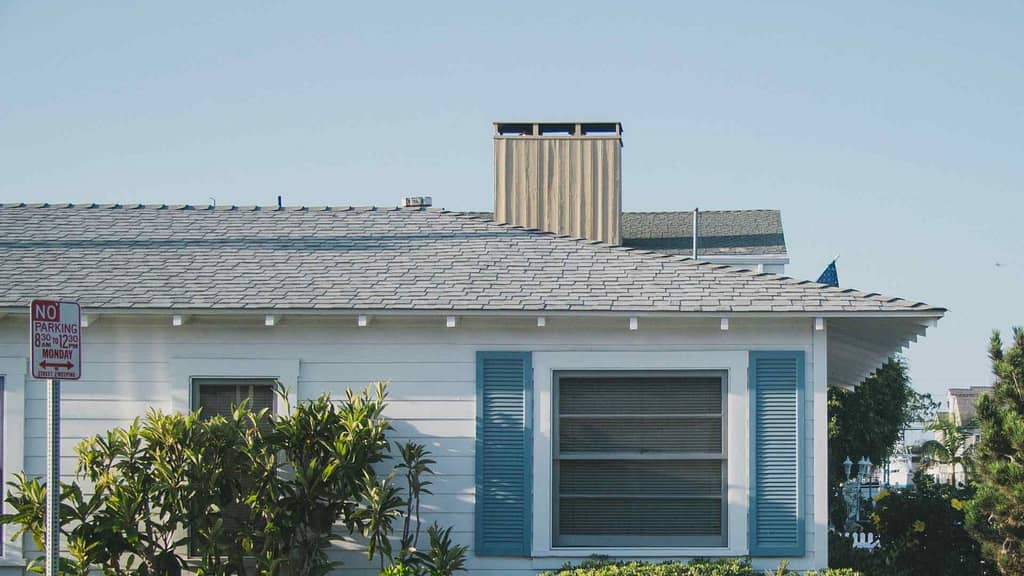 Roof Size Affects Cost
Primary factor in the overall cost of your roof replacement is the size. As the square footage increases, so does the cost. However, the Massachusetts new roof cost per square foot can be lower when dealing with larger roofs due to economies of scale in labor and materials.
Pitch Affects Cost
The pitch or slope of your roof also impacts the Massachusetts roof replacement cost. Roofs with a steeper pitch require more labor for safe installation and thus, might lead to higher costs.
Material Affects Cost
The roofing material chosen significantly impacts the Massachusetts new roof cost. Architectural Asphalt Shingles, a popular choice for many style homes, are cost-effective and can last up to 30 years. Designer Asphalt Shingles offer more aesthetic appeal and can last up to 50 years, but come with a higher price tag. Metal roofing is durable and weather-resistant, with a lifespan exceeding 50 years, but it requires a larger upfront investment. Solar roofs, while the most expensive upfront, can provide significant energy savings over time, effectively paying for themselves.
Shape Affects Cost
Whether it's a simple gable or a more complex mansard – it affects the total cost too. More complex roof shapes require additional labor and materials, leading to a higher overall Massachusetts roof replacement cost.
Explore our Roof Replacement Materials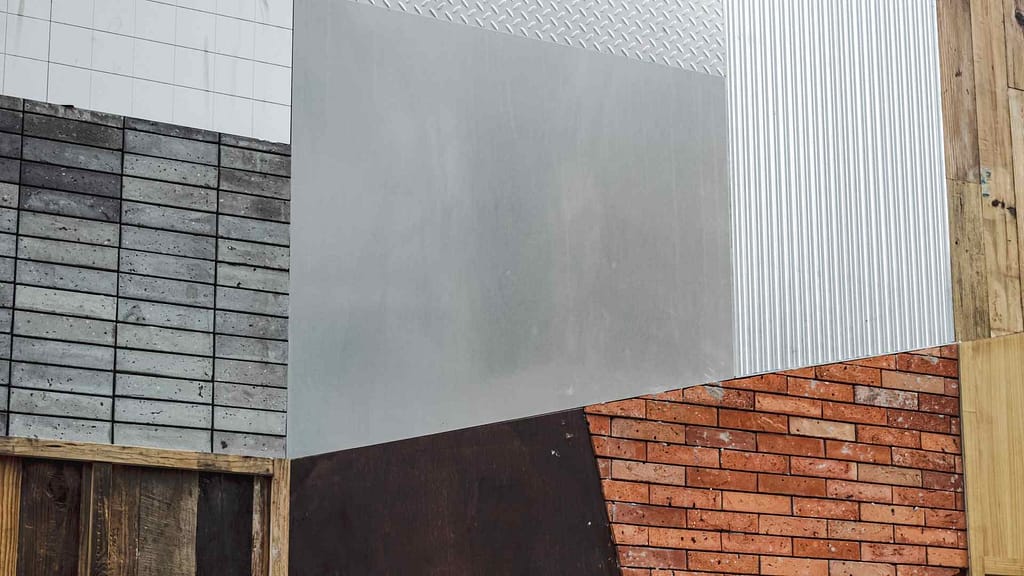 From our Massachusetts roofing calculator, you'll have a broad selection of roofing materials to meet specific needs and preferences. Our goal is to provide a fair pricing for your Massachusetts roof replacement cost, and that not only shields your home from the elements but also enhances its overall aesthetic and value.
Why Go Architectural Shingles – It offers a robust balance of affordability, durability, and design. These shingles bring a layered, rich appearance to any roof, contributing depth and personality to your Massachusetts new roof cost. A popular choice for many homeowners seeking a solid return on their roofing investment.
Why Go Designer Shingles – When aesthetics and long life are important, Designer Asphalt Shingles are the way to go. These premium take the visual appeal to the next level, offering an array of colors, patterns, and textures to complement various architectural styles. It provides not just beauty but also long-term performance.
Why Go Metal – Metal has gained significant popularity for its resilience and longevity. It withstands harsh weather conditions, is resistant to fire and can last well with proper maintenance. While the upfront roof replacement cost may be higher, the long lifespan and minimal maintenance needs of metal roofs often offset the initial investment for your Massachusetts home.
Why Go Solar – If you're focused on energy efficiency and a powerful money-saving energy system to your home, it might be the perfect solution. The initial new roof cost can be higher, but the potential savings over time make it a worthwhile investment if your planning on living in your Massachusetts home longterm.
Key components involved in Roof Replacement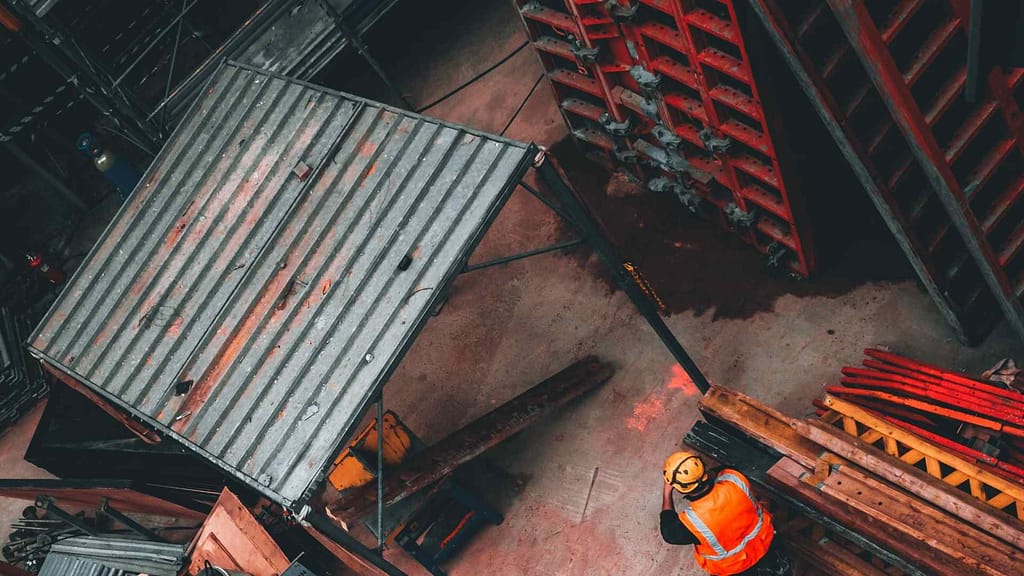 Roof replacement is a comprehensive process that involves multiple stages, each demanding particular skills, materials, and labor. Understanding each of these stages will provide clarity about your Massachusetts new roof cost.
Old Roof Removal: Before installing your new roof, a Massachusetts roofer will safely remove and dispose of the existing roofing material. It requires careful handling to prevent damage to your home's structure, and the cost will typically cover labor and waste disposal fees.
Structural Inspection and Repair: Post the removal of the old roof, the underlying structure is thoroughly inspected. This stage is crucial to identify any damages or weaknesses that need addressing before installing the new roofing material. Costs incurred at this stage involve labor charges and the price of materials needed for repairs, if any.
Underlayment Installation: A weather-resistant barrier, or underlayment, is then installed on your roof's structure. This layer plays a vital role in preventing water seepage and protecting the structure from potential weather-related damages. The associated cost here includes the underlayment material and labor for installation.
New Roof Installation: The selected new roofing material is then meticulously installed. A skilled Massachusetts roofing contractor ensures a precise and secure installation. This stage involves costs for the chosen roofing material and professional installation labor.
Cleanup and Final Inspection: Post installation, the work area is thoroughly cleaned, and all waste materials are responsibly disposed of. A final inspection is conducted to ensure the highest quality of installation. This step's cost covers labor for cleanup and the final review.
Pros and Cons of a New Roof vs Repairs in Massachusetts
Making a choice between roof repairs and a complete replacement can be challenging. Each option presents its own set of advantages and disadvantages.
New Roof Pros: longevity and upgrade opportunity
New Roof Cons: higher upfront cost and time-consuming
Roof Repairs Pros: cost-effective and quick solution
Roof Repairs Cons: short-term fix and mismatched materials
By understanding these , you can make an informed decision that best suits your needs, budget, and the current condition of your roof. Using our Massachusetts roofing calculator can provide a clearer picture of your potential Massachusetts roof replacement cost.
Additional Considerations and Costs
Additional factors that may influence the total of your roof replacement cost in Massachusetts include the time of year (roofing contractors may offer lower prices during their off-season), the need for permits, and any additional features like skylights or chimneys that need to be worked around.
Massachusetts Roofing FAQs
How often should I have my roof inspected in Massachusetts?

It's generally recommended to have your roof inspected by a professional Massachusetts roofer at least once every two years. Regular inspections can identify potential issues early, helping you avoid significant costs down the line. Using Massachusetts roofing calculator, you can access the best-priced from top rated contractors in your area.
How can I prevent ice dams and snow accumulation on my roof during the winter months?

Preventing ice dams and snow accumulation on your roof can protect it from potential damage. Ensure your attic is well-insulated and properly ventilated to maintain a balanced roof temperature. Additionally, consider installing a roof de-icing cable before the winter months. Using Massachusetts roofing calculator can help you connect with Massachusetts roofing contractor for more tailored advice.
What are the signs of roof damage caused by snow, ice, or high winds?

Signs of roof damage can include missing or damaged shingles, leaks inside your home, icicles or ice dams at the edge of your roof, and gutters filled with shingle granules. If you observe any of these signs after a severe weather event, it might be time to consider your Massachusetts new roof cost and start planning for a replacement.
Are there any specific building codes or regulations in Massachusetts that I need to follow when installing or repairing a roof?

Yes, Massachusetts has specific building codes that regulate roof construction and repairs. These cover aspects like the use of fire-retardant materials and requirements for snow and wind load resistance. Massachusetts roofing calculator can help you connect with knowledgeable roofers.
Interesting Facts About Massachusetts
| | |
| --- | --- |
| Average roof replacement price in Massachusetts | $7,100 |
| The number of Massachusetts roofs we've measured | 1,982,113 |
| Average Massachusetts home size | 1,750 Square Feet |
| Average Massachusetts property size (2020 Parcel Data) | 0.34 Acres or 14,850 Sqft |
| Largest zip code in Massachusetts | 02360 – Plymouth (101 Square Miles) |
| Average roof slope on Massachusetts homes | 6/12 Pitch or 26.57 Degrees |
| Most common roof type in Massachusetts | Asphalt Shingle |
| Massachusetts's weather averages | Lows of 48F/9C to highs around 56F/13C |
| Massachusetts's population estimated (2022) | 6 |
| Massachusetts's Time Zone | Eastern Standard Time (GMT -4) |
| Massachusetts's total square miles | 7,801 |
Data Collected 2021
See how your home compares to the average roof replacement price in Massachusetts. You can get a free estimate for a new roof via our free roof cost calculator. Get instant roof replacement costs for your exact home and connect with the highest-rated roofing contractor near you.
Thinking of financing your new Massachusetts roof?
A new roof can be an unexpected cost. You may need to borrow some money to get it done. We've built a simple roof financing calculator to help you figure out your monthly payments.
The Most Popular Areas We Serve In Massachusetts