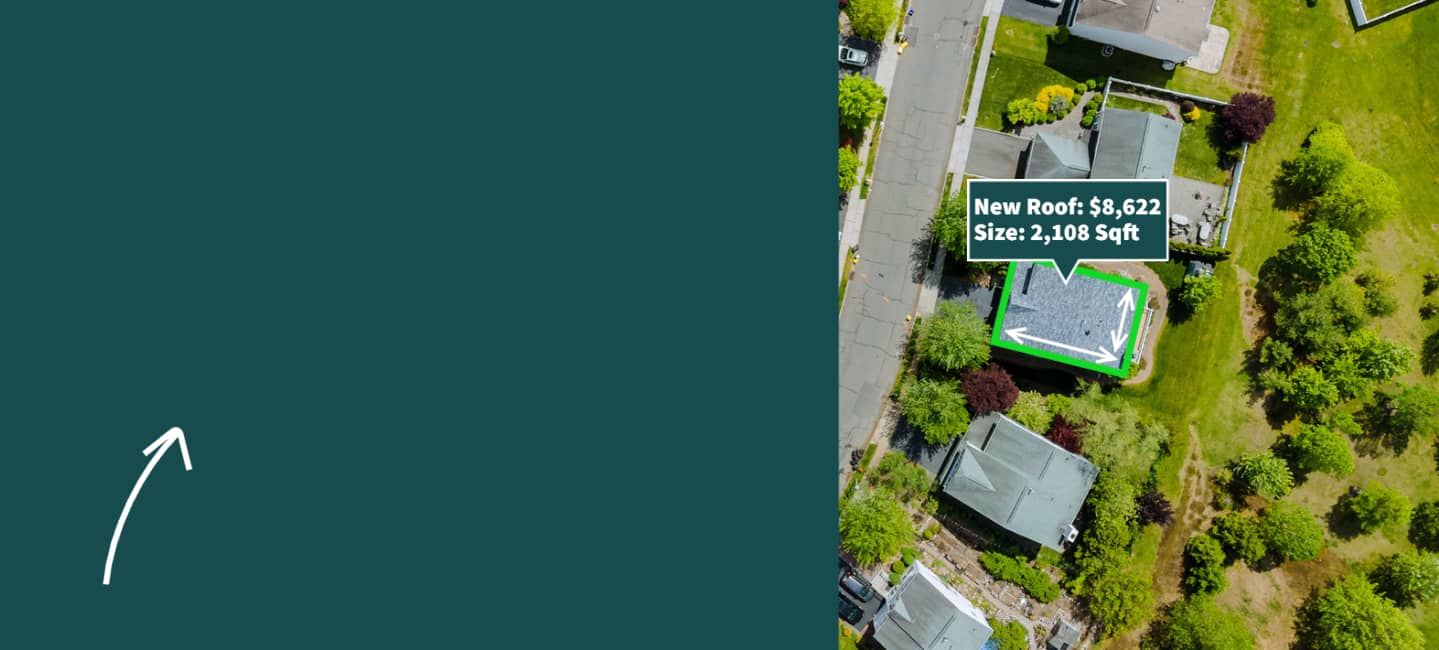 Washington Roof Replacement Costs
Instantly get a Washington new roof cost with our roofing calculator. See local Washington roofing contractor prices for Asphalt, Metal, and Solar Roofing. Connect with a local Washington Roofer today.
No signup required.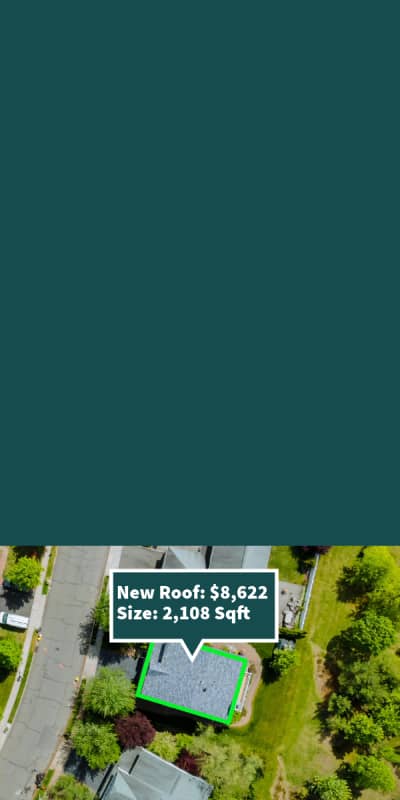 Washington Roof Replacement Costs
Instantly get a Washington new roof cost with our roofing calculator. See local Washington roofing contractor prices for Asphalt, Metal, and Solar Roofing. Connect with a local Washington Roofer today.
Wondering what it's going to cost to replace your roof in Washington?

Measure
2,909,980 roofs scanned in Washington

Estimate
Average new roof cost in Washington is $7,000

Connect
991 highly-rated roofing contractors in Washington
Navigating through paperwork for a roofing estimate can be cumbersome. At Instant Roofer, we embrace a simpler approach to getting your Washington roof replacement cost. We believe every homeowner deserves a hassle-free experience with accurate and prompt estimates. Therefore, we've innovated an online solution to provide roof cost estimate with ease.
Enter your address into Instant Roofer.
Confirm your home via Satellite Imagery.
Instantly view your estimated cost and roof size.
Submit the information to receive an estimate from the most affordable, top-rated Washington roofer.
Discover Top-Rated, Cost-Effective Washington Roofer in Moments.
When it's time to find a new roofing contractor, you can count on our Washington Roofing Calculator for peace of mind. We're committed to ensuring that you secure high-quality services that add value to your home, delivered by trusted Washington roofing contractors. Connect with the best in just a few simple steps through Instant Roofer.
Customized Roofing Options Tailored to Your Needs
Recognizing that each home and homeowner is distinctive, we, at Instant Roofer, appreciate and cater to these variances. Consequently, we present an extensive array of roofing alternatives, enabling you to discover the perfect match for your precise needs and budget. Whether your priority is longevity, aesthetic appeal, or energy efficiency, our roofing solutions are custom-built to meet your criteria.
Our Washington Roofing Calculator provides an avenue for you to investigate and compare prices for four specific roofing materials: Architectural Asphalt Shingles, Designer Asphalt Shingles, Metal Roofing, and Solar Roofing. Regardless of your choice, rest assured that we're dedicated to linking you with the most proficient and top-rated Washington roofing contractor to carry out your roof replacement project flawlessly.
Better Roof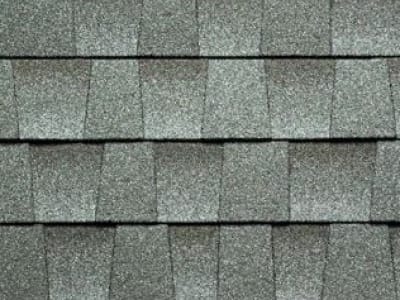 Limited Shingle Style Options
Average Life and Warranty
Average Impact and Wind Rating
Best roof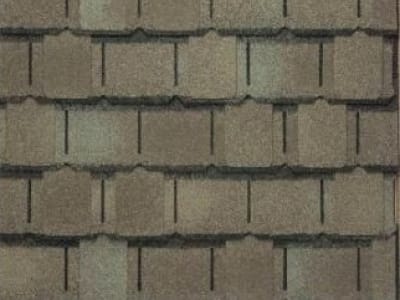 Bigger and Thicker Asphalt Shingle
Better Protection Against Algae
Longer Lasting Life and Warranty
Better Impact and Wind Rating
Metal Roof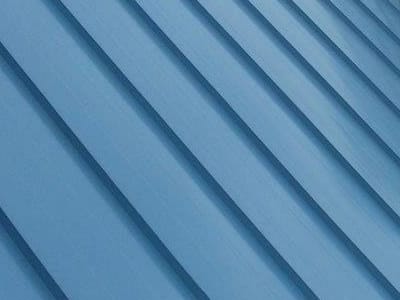 Better protection from fire
Better home cooling (UV Protection)
Best Impact and Wind Rating
Solar Roof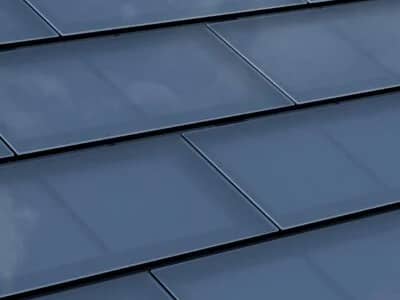 Up to 30% in Federal Tax Credits
Potential $0 Electricity Costs
Receive Your Washington Roof Replacement Cost Online Today In Seconds
No sign-up is required.

"Instant Roofers estimate was spot on. The contractor it recommended was excellent. All around a great experience."
Why We Stand Out
Roofing can feel complex. There are various roof styles and materials to select from. Plus, your Washington roof replacement cost can change based on your budget and other aspects. What type of roof you currently have and the need for any repairs before installation are a few of those factors.
We created roofing calculators before, but we spotted a common issue: many homeowners didn't know their roof size. This sparked a new idea—what if you could avoid the long process of measuring your roof, speaking with a salesperson, figuring out your roof's complexity, and getting a phone estimate? What if all these steps took place in one spot?
You've likely visited countless websites and apps, but it might seem like they're all selling something different. With our Washington Roofing calculator, we aim to help provide an accurate estimate, plain and simple.
This very idea brought Instant Roofer to life. It's the blend of tech-savvy minds and experienced roofers that crafted the quickest, and simplest way to estimate a roof cost across America.
And the cherry on top? We are entirely American-owned, developed, and operated. We take pride in that.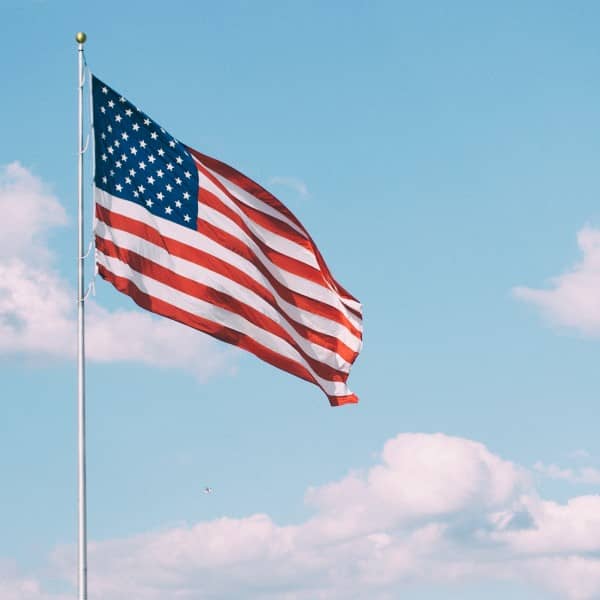 Your Go-To Washington Roofing Calculator
Instant Roofer stands as the nation's premier platform for estimating roof replacement costs. We harness the power of big data and cutting-edge artificial intelligence to deliver swift and precise estimates for your roofing needs.
How do we link you with the top-tier roofer? It's a meticulous process. We examine the pricing structures of each local Washington roofing contractor and scrutinize their online ratings. This comprehensive approach guarantees you secure not only the most competitively priced but also the highest-rated Washington roofer.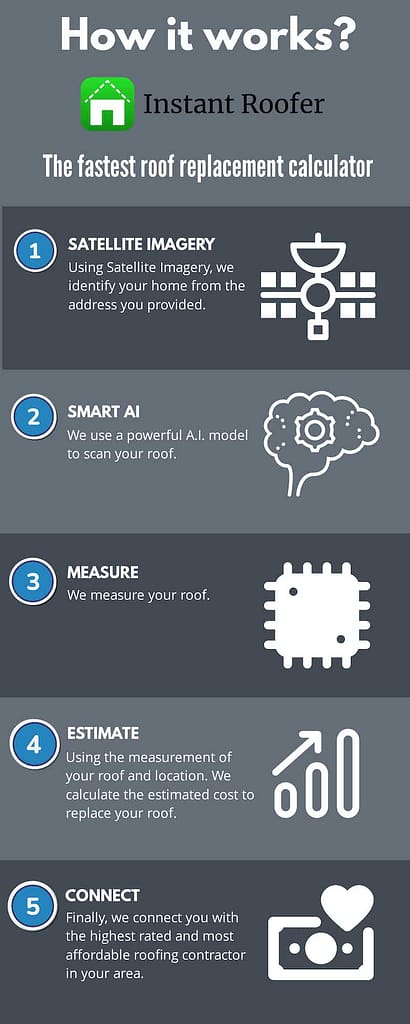 About Instant Roofer
Are we a roofing company? That's a question we get often. Our answer? Yes, and no. Picture us as the digital evolution of roofing services just like UBER roofing company. We're using technology to streamline the roofing process – for you and for the roofing contractors.
Investing in a new roof is a significant financial commitment. In Washington, a new roof averages around $7,000. We are here to make this process as simple as possible for you. Leveraging artificial intelligence, we've gauged roof sizes of over 129 million homes nationwide.
We've established networks with local Washington roofing companies across all counties. Each of these Washington roofing contractors has provided their pricing metrics per roofing square for new roof installations. By considering price-point and ratings, our Washington roofing calculator identify and return you the most suitable contractor in your area.
Roofing can indeed be complex. Roofers have to take into account various elements such as pitch, facets, eaves, ridges, and more. We kickstart the process by providing an approximate estimate, though we always recommend pursuing a final quote. In contrast with other platforms, we don't indiscriminately share your data with a multitude of roofers. Instead, we handpick the best Washington roofer in your area and work closely with them to ensure they have all the necessary details to execute your roofing project.
True to our name, Instant Roofer is indeed instant. The second you accept your online roof replacement estimate, we spring into action. We instantly alert the roofer of the upcoming project and confirm the Washington roofing contractor with you.
Top 20 Washington Roofing Contractors
Enter your address in our app to learn who has the best combination of reviews and pricing for your exact home. Updated: 9/27/23
Alpine Roofing
(509) 987-7818
5
54 Google reviews
2016 Logston Boulevard
Richland, WA 99354
Roofing Formula LLC.
(425) 207-6016
5
84 Google reviews
8205 Northeast 142nd Street
Kirkland, WA 98034
True Blue Roofing & Siding
(253) 655-9898
4.9
141 Google reviews
18407 Renton-Maple Valley Road
Maple Valley, WA 98038
Grant Roofing & Pressure Washing
(360) 600-8027
5
439 Google reviews
400 Northwest 14th Street
Battle Ground, WA 98604
Green Roof and Gutter Cleaning, Bellingham
(360) 815-8965
5
284 Google reviews
4600 Washington 539
Bellingham, WA 98226
Show 15 More

VIEW ROOFING LLC
(360) 909-7516
5
235 Google reviews

13217 Northeast 59th Street
Vancouver, WA 98682

First Rate Roofing Services
(509) 842-6611
5
127 Google reviews

1714 East Bismark Avenue
Spokane, WA 99208

DG Contracting LLC
(509) 209-1894
5
117 Google reviews

5324 East Sharp Avenue
Spokane, WA 99212

DG Contracting LLC
(509) 222-9758
5
112 Google reviews

5324 E Sharp Ave
Spokane Valley, WA 99212

DHT CONSTRUCTION & ROOFING Llc
(253) 363-1948
5
110 Google reviews

507 99th Street East
Tacoma, WA 98445

Arrow Roofing & Construction LLC
(509) 303-0104
5
106 Google reviews

Meade Avenue
Prosser, WA 99350

Epic ️ Call Now ️ Roof Repair Maple Valley
(425) 375-0227
5
105 Google reviews

24940 231st Avenue Southeast
Maple Valley, WA 98038

Top Weather Roofing LLC
(360) 623-9035
5
93 Google reviews

1563 Bishop Road
Chehalis, WA 98532

Safecover Roofing, LLC
(360) 304-8055
5
91 Google reviews

250 Southwest Riverside Drive
Chehalis, WA 98532

NGB Roofing
(206) 883-6232
5
90 Google reviews

19215 80th Place West
Edmonds, WA 98026

Safecover Roofing LLC
(360) 304-8055
5
89 Google reviews

250 SW Riverside Dr
Chehalis, WA 98532

Roofing Formula LLC
(425) 207-6016
5
84 Google reviews

8205 NE 142nd St
Kirkland, WA 98034

Integrity Construction Inc.
(360) 244-1778
5
81 Google reviews

8111 Sandridge Road
Long Beach, WA 98631

i5 Roofing & Exteriors, Inc.
(360) 667-1436
5
81 Google reviews

400 Union Avenue Southeast
Olympia, WA 98501

Olmos Brothers Roofing Company LLC
(206) 910-2078
5
80 Google reviews

1215 172nd Street East
Spanaway, WA 98387
Don't see your company listed? Join our network!
How Much Does Roof Replacement Cost in Washington
Roof replacement costs in Washington can significantly differ depending on several variables. However, homeowners can expect the average cost to range from $5,000 to $15,000. Several key factors influence your Washington new roof cost. These include: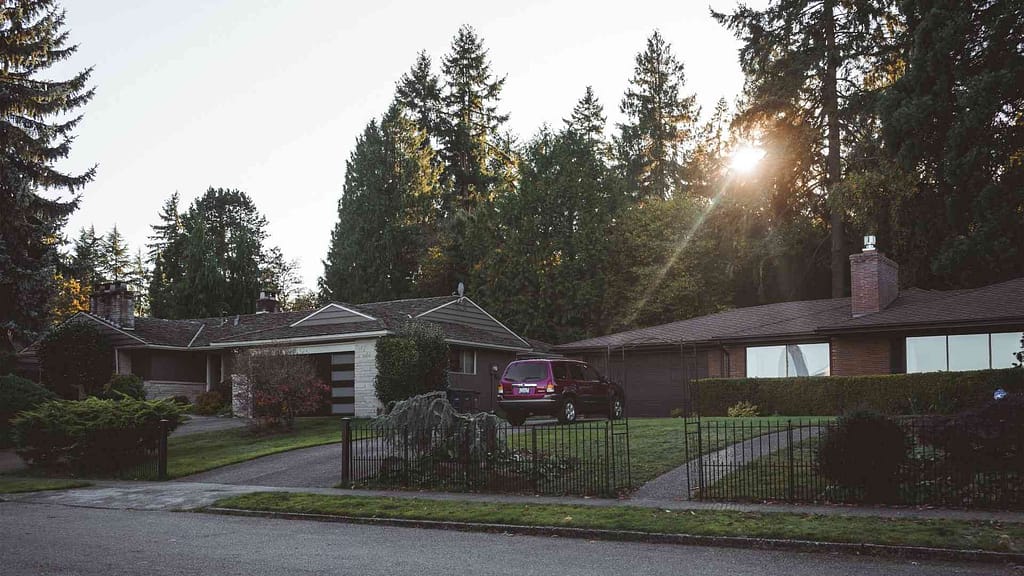 Roof Cost By Size: The size of your roof directly affects your Washington roof replacement cost, as a larger area requires more materials and labor. In the roofing industry, a "roofing square" is the standard unit of measure where one roofing square equals 100 square feet. Therefore, a roof that measures 20 squares will be twice as costly to replace as a roof that measures 10 squares, assuming all other factors remain constant.
Roof Cost By Material: The material you select can considerably affect your new roof cost in Washington. For example, Architectural Asphalt Shingles, a common choice among homeowners, offer an appealing balance between cost and durability.
Roof Cost by Complexity: The complexity of your roof also influences the cost. A roof with numerous valleys, angles, or slopes requires more time, skills, and materials to install. Therefore, the labor costs for a complex roof layout will be higher compared to a simpler, more straightforward design.
Cost by Labor: This can constitute a significant part of your Washington roof replacement cost. These costs can vary depending on the complexity of the job, the contractor's experience and expertise, and local wage rates. It's important to check your Washington roofer to ensure you get the best value for your investment.
Cost for Additional Requirements: Additional requirements like repairing structural damage, upgrading the gutter system, or installing more efficient insulation can also increase the overall cost of your roof replacement. It's crucial to have a thorough roof inspection prior to replacement to identify any potential additional requirements.
Choosing the Right Roof Material in Washington
When it comes to the Washington roof replacement cost, one of the critical decisions is choosing the right roofing material. It can significantly impact not just the cost of your project, but also the longevity, performance, and aesthetics of your roof. Different materials offer unique benefits and come with varying costs, so it's important to consider your specific needs, preferences, and budget when making your selection.
Architectural Asphalt Shingles
Architectural Asphalt Shingles are an excellent choice for those seeking an affordable yet durable roofing solution. These shingles are designed with multiple layers of material, adding depth and dimension to your roof. The average cost for this roofing material ranges between $350 to $500 per roofing square, including installation.
Designer Asphalt Shingles
Designer Asphalt Shingles offer more distinct and elaborate designs, enhancing the curb appeal of your home. These premium shingles can mimic the look of more expensive roofing materials like wood or slate. The average cost for this material is between $400 to $600 per roofing square, inclusive of installation.
Metal Roofing
Metal Roofing, while higher in upfront cost, provides superior durability and weather resistance. It's a popular choice for Washington homeowners due to its ability to withstand the region's weather conditions. The cost of metal roofing typically falls within $700 to $1,000 per roofing square, including installation.
Solar Roofing
Solar Roofing, although the priciest option, can deliver significant savings in the long term through its energy-efficiency. It can harness the abundant sunshine in Washington to generate electricity, reducing your utility bills. The average cost for Solar Roofing ranges between $2,000 to $2,500 per roofing square, inclusive of installation.
Weather Impacts Lifespan of Roofs in Washington
In Washington, roofs are subjected to a range of weather conditions, from warm and sunny summer days to cold, wet winters. This factor can cause wear and tear on your roofing materials over time, thus shortening their lifespan. Winter weather brings its own set of challenges. The accumulation of snow can put substantial weight on your roof, potentially leading to structural issues. Moreover, Washington is known for its frequent rainfall, which can lead to moisture issues and can cause roofing materials to rot or mold, resulting in a compromised roof structure that may necessitate a full roof replacement.
Key Factors to Consider Before Roof Replacement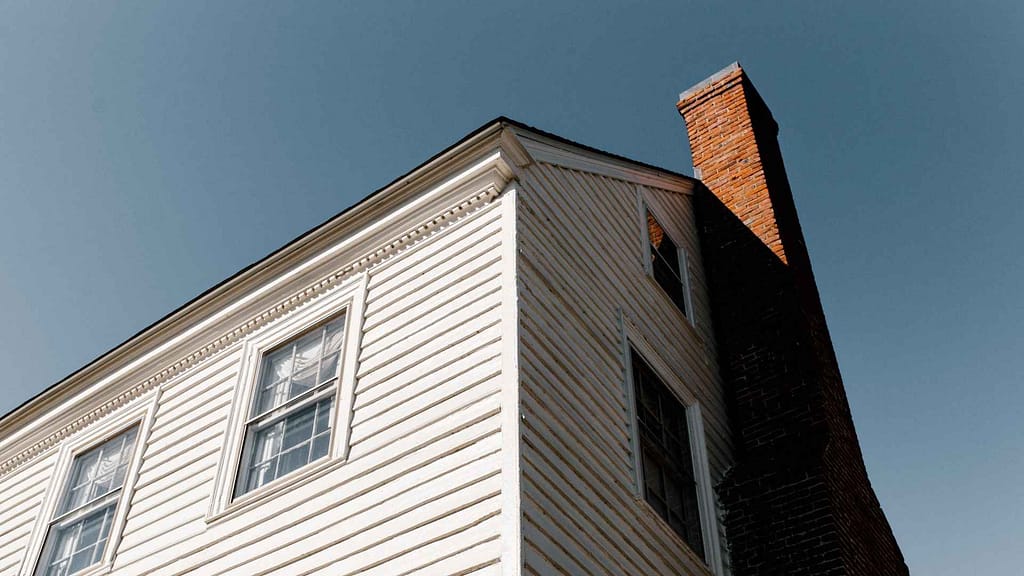 Before embarking on a roof replacement project, consider factors like your budget, the current state of your existing roof, from its age and the frequency of repair, the potential energy savings, and your home's overall aesthetic. With our Washing roofing calculator, you can check right roofing material that suit your specific needs and preferences.
Washington Roofing FAQs
What are the main risks to house roofs in Washington?

As a homeowner in Washington, you need to be aware of several key risks to your roof. The state's damp climate and heavy rainfall can lead to moss and algae growth, which can degrade roofing materials over time. Additionally, heavy winds can loosen or tear off shingles, while snow and ice can cause structural damage. Regular inspections by a reliable Washington roofer can help mitigate these risks.
How can I prevent moss and algae growth on my roof in Washington's damp climate?

Preventing moss and algae growth on your roof requires regular cleaning and maintenance. Consider using a moss-killing product specifically designed for roofs, and ensure that any tree branches hanging over the roof are trimmed to reduce shade and moisture. Consult with a professional Washington roofing contractor for advice tailored to your specific roofing material and situation.
Signs of roof damage caused by heavy rain and how to address them?

Signs of roof damage caused by heavy rain can include leaks or water stains on your ceiling, missing or damaged shingles, and sagging areas on the roof. Roofers can assess the damage and recommend a roof replacement if needed, which can be estimated using our Washington roofing calculator.
Are there any specific building codes or roofing regulations in Washington?

Yes, Washington has specific building codes in place for roofing projects. It's essential to have a knowledgeable Washington roofing contractor who understands and adheres to these regulations.
How can I improve my roof's energy efficiency in Washington's climate?

Consider installing energy-efficient roofing material, such as solar roofing or cool-roof shingles. A professional Washington roofer can assess your current roof and recommend the best solutions to improve its energy efficiency.
Interesting Facts About Washington
| | |
| --- | --- |
| Average roof replacement price in Washington | $7,000 |
| The number of Washington roofs we've measured | 2,909,980 |
| Average Washington home size | 1,900 Square Feet |
| Average Washington property size (2020 Parcel Data) | 0.22 Acres or 9,900 Sqft |
| Largest zip code in Washington | 98648 – Stevenson (1,431 Square Miles) |
| Average roof slope on Washington homes | 6/12 Pitch or 26.57 Degrees |
| Most common roof type in Washington | Asphalt Shingle |
| Washington's weather averages | Lows of 50F/10C to highs around 59F/15C |
| Washington's population estimated (2022) | 7,614,893 |
| Washington's Time Zone | Pacific Standard Time (GMT -7) |
| Washington's total square miles | 66,456 |
Data Collected 2021
See how your home compares to the average roof replacement price in Washington. You can get a free estimate for a new roof via our free roof cost calculator. Get instant roof replacement costs for your exact home and connect with the highest-rated roofing contractor near you.
Thinking of financing your new Washington roof?
A new roof can be an unexpected cost. You may need to borrow some money to get it done. We've built a simple roof financing calculator to help you figure out your monthly payments.
The Most Popular Areas We Serve In Washington