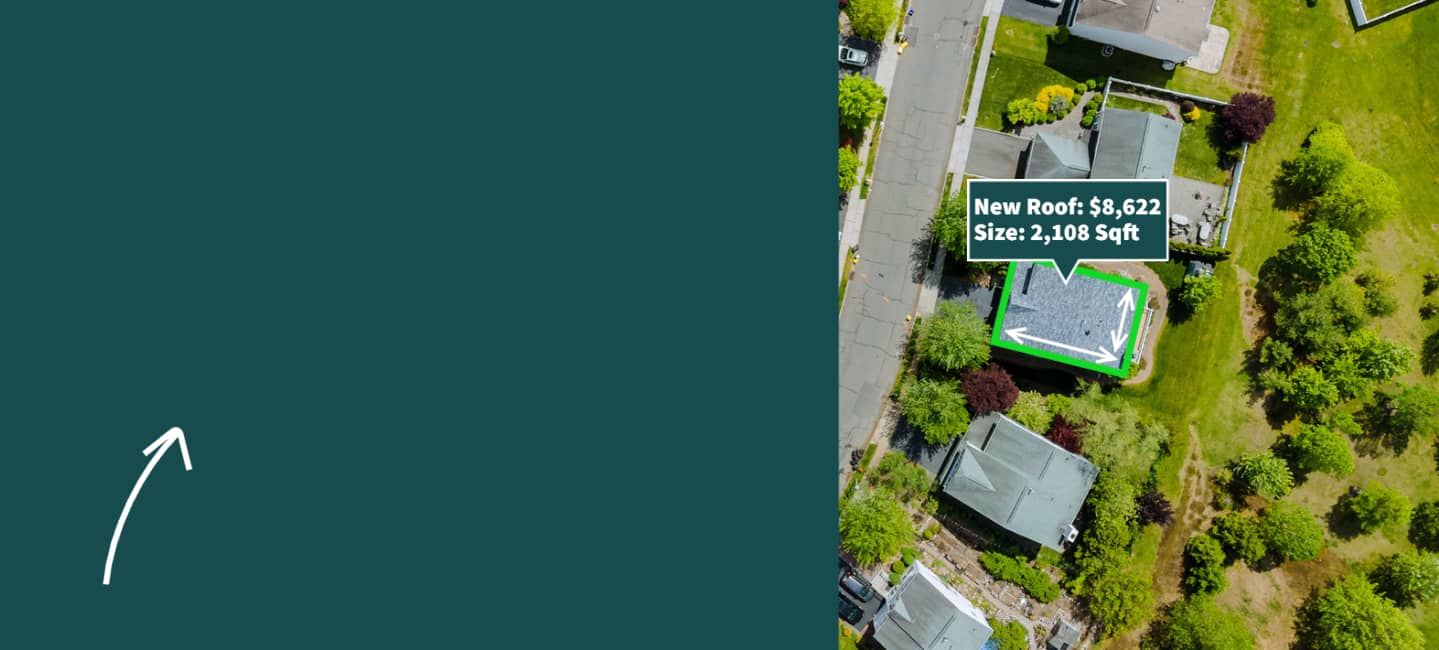 New Mexico Roof Replacement Costs
Instantly get a New Mexico new roof cost with our roofing calculator. See local New Mexico roofing contractor prices for Asphalt, Metal, and Solar Roofing. Connect with a local New Mexico Roofer today.
No signup required.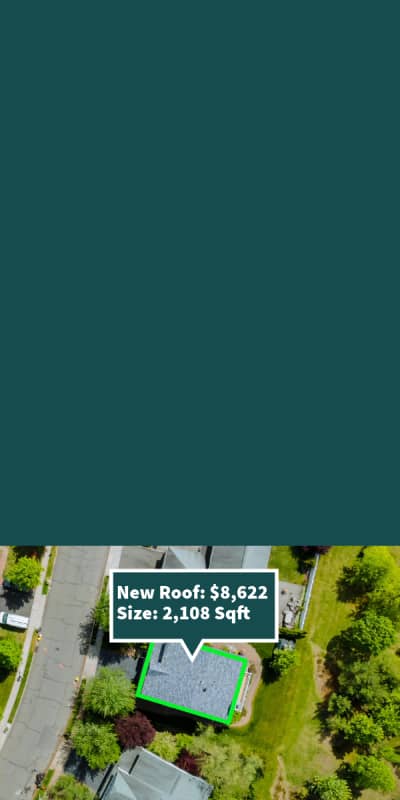 New Mexico Roof Replacement Costs
Instantly get a New Mexico new roof cost with our roofing calculator. See local New Mexico roofing contractor prices for Asphalt, Metal, and Solar Roofing. Connect with a local New Mexico Roofer today.
Wondering what it's going to cost replace your roof in New Mexico?

Measure
985,758 roofs scanned in New Mexico

Estimate
Average new roof cost in New Mexico is $8,000

Connect
234 highly-rated roofing contractors in New Mexico
Discover the cost of your New Mexico roof replacement in just a few clicks. No need for a signup or lengthy process. Just input your address and contact details, and we'll present you with an online roof replacement estimate in barely a minute. It's as straightforward as it sounds!
Enter your address into Instant Roofer.
Confirm your home via Satellite Imagery.
Instantly view your estimated cost and roof size.
Submit the information to receive an estimate from the most affordable, top-rated New Mexico roofer.
Discover the Best-Priced, Top-Rated New Mexico Roofer Instantly.
Our innovative New Mexico roofing calculator utilizes advanced technology to evaluate your home and connects you with a local roofing expert. By considering each contractor's pricing and online reputation, our system ensures you're matched with the most suitable roofer for your unique needs.
Tailored Roofing Choices: Four Options to Match Your Needs
At Instant Roofer, we know that every home has its unique requirements and each homeowner has distinctive preferences. That's why we aim to present a variety of roofing choices that cater to your specific needs, budget, and desires. Be it durability, visual appeal, or energy efficiency you're seeking, we've got a tailored solution just for you.
Leverage our New Mexico roofing calculator to delve into and compare the costs of four different, yet equally robust roofing materials. No matter your choice, you can rely on us to link you with the most efficient and top-rated New Mexico roofing contractor for your project.
Better Roof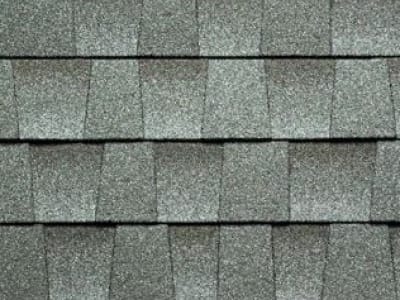 Limited Shingle Style Options
Average Life and Warranty
Average Impact and Wind Rating
Best roof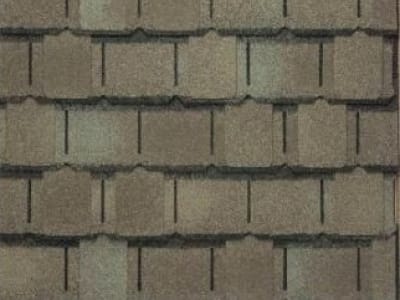 Bigger and Thicker Asphalt Shingle
Better Protection Against Algae
Longer Lasting Life and Warranty
Better Impact and Wind Rating
Metal Roof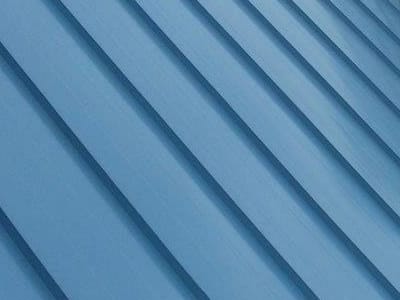 Better protection from fire
Better home cooling (UV Protection)
Best Impact and Wind Rating
Solar Roof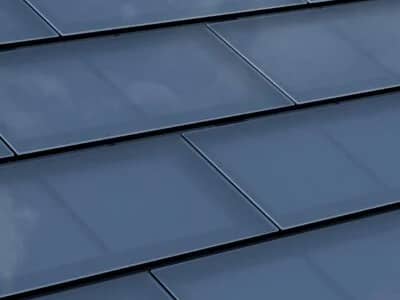 Up to 30% in Federal Tax Credits
Potential $0 Electricity Costs
Receive Your New Mexico Roof Replacement Cost Online Today In Seconds
No sign-up is required.

"Instant Roofers estimate was spot on. The contractor it recommended was excellent. All around a great experience."
Our Distinctive Approach
Deciding on a roof replacement involves complex decisions, from selecting the suitable roof type to finding the right roofing material. These choices significantly impact the overall cost of your project.
At Instant Roofer, we're revolutionizing this process with our innovative roofing calculator, a first-of-its-kind tool. It simplifies your quest to determine the cost of replacing your New Mexico roof. Just enter your address, provide additional information as necessary, and let our New Mexico roofing calculator handle the rest!
While most websites and apps might lead you through a maze of sales pitches, our approach is refreshingly straightforward. We focus on providing your roof cost estimate without any unwanted distractions or spam.
We're a unique blend of tech enthusiasts and experienced roofers, united by the common goal of making roof cost estimation an effortless, speedy, and cost-effective process for everyone across America.
And to top it off, we take immense pride in being 100% American-owned, developed, and operated.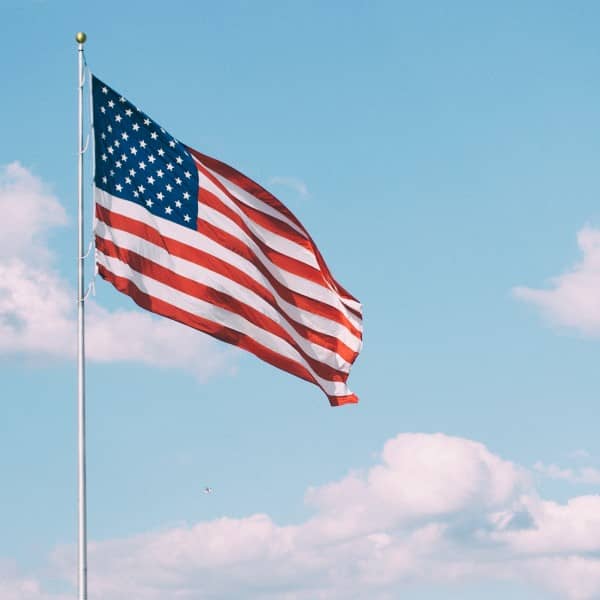 Your Simplified New Mexico Roofing Calculator
With Instant Roofer, estimating your roof replacement cost becomes incredibly straightforward. We leverage Artificial Intelligence, extensive data, and collaboration with local New Mexico roofing contractors to provide you with a precise and cost-effective online roof replacement quote in mere seconds.
Our priority? To pair you with the optimal roofer for your needs. We thoroughly examine the pricing structures and online ratings of roofing contractors in your vicinity, ensuring you benefit from the most cost-effective and top-rated New Mexico roofing contractor.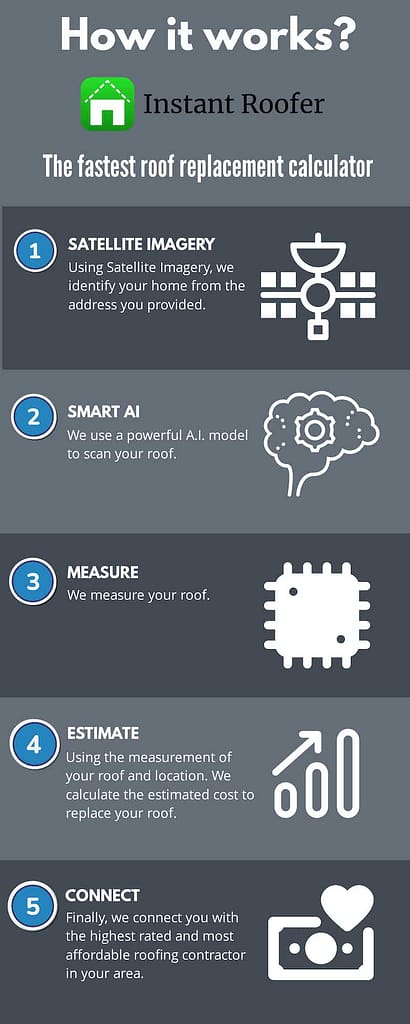 About Instant Roofer
We frequently encounter the question: Are we a roofing company? The answer is both yes and no. Consider us your tech-enhanced roofing solution, like UBER roofing company. We utilize cutting-edge technology to simplify the roofing process, benefiting not just homeowners, but roofing contractors as well.
Our Role in Assisting You
Investing in a new roof can be a significant financial commitment. In New Mexico, the average cost for a new roof hovers around $8,000.
Our aim is to simplify your roof replacement journey. We've utilized A.I. technology to measure the roof sizes of over 129 million homes across the United States.
Our network includes local New Mexico roofing contractors from all counties, each one meticulously selected based on their superior ratings.
Each of these New Mexico roofing companies has shared their price per square foot for installing a new roof. By considering each roofing contractor's pricing structure and their rating, we identify the most suitable New Mexico roofing contractor to assist you.
Our Role in Assisting Roofing Contractors
Roofing can be a complex business, with many factors such as pitch, facets, eaves, and ridges to consider. We begin the process by providing an initial estimate. However, we always recommend obtaining a comprehensive quote.
Unlike other roofing providers, we value your privacy. We don't flood multiple roofers with your data. Instead, we select the best New Mexico roofer in your area and work closely with them, ensuring they have all the details required to carry out your new roofing project.
The 'Instant' in Instant Roofer is more than just a name. The moment you accept your online roof replacement estimate, we spring into action. We immediately alert the chosen roofer of a new project and confirm the New Mexico roofing contractor with you.
Top 20 New Mexico Roofing Contractors
Enter your address in our app to learn who has the best combination of reviews and pricing for your exact home. Updated: 9/27/23
INVigorate Roofing
(505) 916-5990
5
158 Google reviews
2420 Midtown Place Northeast
Albuquerque, NM 87107
INVigorate Roofing LLC
(505) 916-5990
5
151 Google reviews
2420 Midtown Pl NE Ste F
Albuquerque, NM 87107
TPC Roofing
(505) 401-3079
5
46 Google reviews
3819 Corrales Road
Corrales, NM 87048
Fix My Roof
(505) 919-8011
4.9
229 Google reviews
3900 Paseo del Sol
Santa Fe, NM 87507
Paramount Roofing
(505) 615-0646
4.9
126 Google reviews
219 Claremont Avenue Northwest
Albuquerque, NM 87107
Show 15 More

Always Construction Services llc
(505) 577-8503
4.9
106 Google reviews

245 Los Pinos Road
Santa Fe, NM 87507

Quality Roofing Restoration LLC
(575) 405-1053
5
36 Google reviews

2480 ste b Efrain Lane
Las Cruces, NM 88007

Zia Roofing and Gutters
(505) 836-1425
4.8
80 Google reviews

321 Aztec Road Northwest
Albuquerque, NM 87107

Roof Smith
(575) 799-3120
4.8
60 Google reviews

2502 Ashford Drive
Clovis, NM 88101

Enchanted Roofing, LLC
(505) 321-4177
5
31 Google reviews

5801 McLeod Road Northeast
Albuquerque, NM 87109

Roofing By Premier
(505) 550-6142
4.8
40 Google reviews

880 Wagon Trail Street
Los Lunas, NM 87031

Gonzales and Sons Roofing, Inc.
(505) 818-0151
4.7
144 Google reviews

418 Old Coors Drive Southwest
Albuquerque, NM 87121

Gonzales & Sons Roofing Inc
(505) 818-0151
4.7
132 Google reviews

418 Old Coors Dr SW
Albuquerque, NM 87121

Gurule Construction, LLC
(505) 967-8155
4.8
38 Google reviews

118 Sunrise Road
Santa Fe, NM 87507

Hamilton Roofing Company
(575) 885-6676
4.7
57 Google reviews

918 North Main Street
Carlsbad, NM 88220

Platinum Roofing LLC
(505) 948-9570
4.8
36 Google reviews

2700 Broadbent Pkwy NE Ste B
Albuquerque, NM 87107

TrustMark Roofing & Windows, Inc.
(575) 755-7663
5
27 Google reviews

1700 North Union Avenue
Roswell, NM 88201

ABQ Star Roofing
(505) 712-1773
4.9
30 Google reviews

4508 4th Street Northwest
Albuquerque, NM 87107

Dreamstyle Roofing
(505) 881-3200
4.6
1154 Google reviews

4500 Hawkins St NE
Albuquerque, NM 87109

All Seasons Roofing Albuquerque
(505) 307-6777
4.6
193 Google reviews

6312 Edith Boulevard Northeast
Albuquerque, NM 87107
Don't see your company listed? Join our network!
Average Roof Replacement Cost in New Mexico in 2023
The cost of replacing a roof can vary. For New Mexico, the average roof replacement cost in 2023 is around $7,000. Keep in mind, this is an average. The actual cost will depend on your local roof's size and the materials you pick. Don't forget, it's easy to get a free estimate using our New Mexico roofing calculator.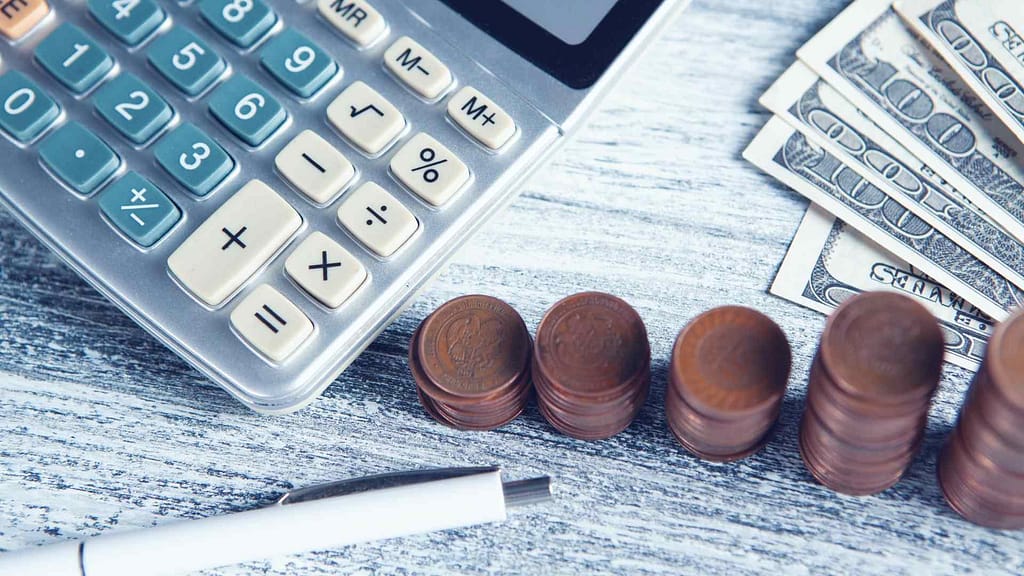 Factors Influences Your New Roof Cost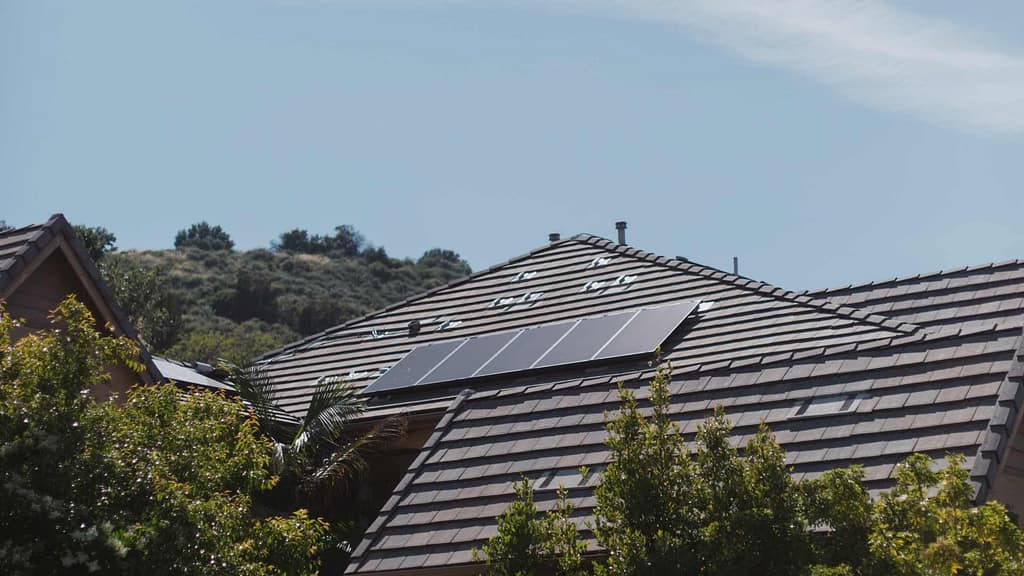 In any roof replacement project, the cost can fluctuate significantly due to various influencing factors. Having a comprehensive understanding of these components can facilitate a more effective budget planning process. Here's an in-depth look:
Roof Size: The overall dimensions of your roof directly impact the cost. The larger the roof, the higher the quantity of materials required and the more labor-intensive the project becomes.
Roof Pitch: The steepness, or pitch, of a roof also plays a significant role. A steeply pitched roof demands additional safety measures and expertise, leading to an increase in labor costs.
Material: The type of roofing material you select can greatly impact the total cost. While Architectural Asphalt Shingles might be a more cost-effective choice, premium materials like Solar Roofs command a higher price.
Labor Costs: These charges are an integral part of the total cost and can vary based on the intricacies of the project and the prevailing rates in your area.
Geographical Location: Within New Mexico itself, prices can differ between cities, influenced by local market conditions, availability of materials, and labor costs.
Permit Expenses: Some regions necessitate acquiring permits for roofing work, and this can add to your overall expense.
Clean-up and Disposal Charges: The process of roof replacement generates considerable waste. Disposal of this debris in an environmentally-responsible manner incurs a fee.
Choosing the Right Roofing Materials
Selecting the ideal material for your roof is an essential aspect of the roof replacement process. The material you pick should not only match your budget but also suit the local New Mexico climate and your aesthetic preferences. Below are the four options from our New Mexico roofing calculator along with their cost implications.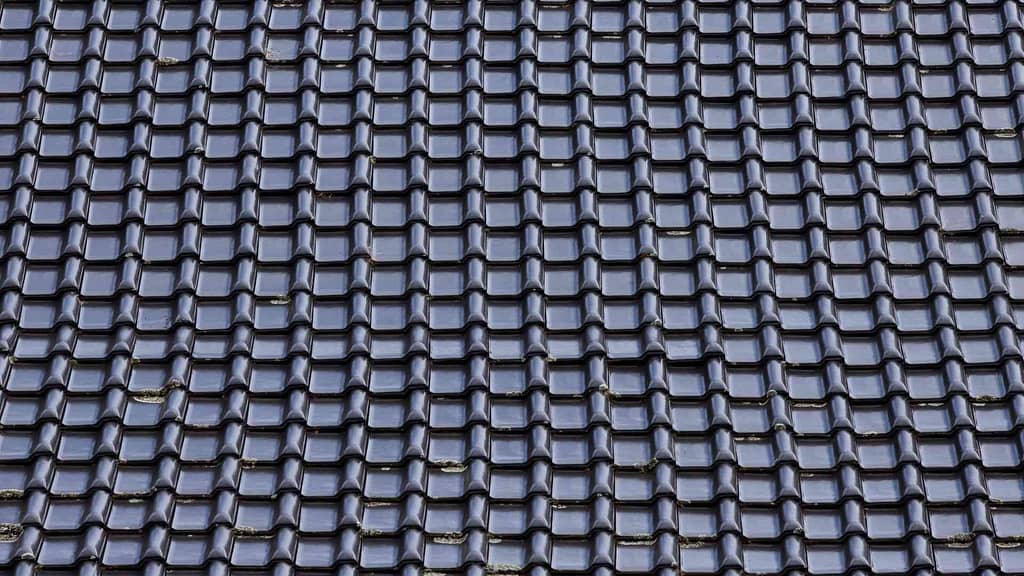 Architectural Asphalt Shingles: These shingles are popular due to their durability and affordability. A favorite for many homeowners in New Mexico, they typically cost between $3.50 and $5.50 per square foot, including installation.
Designer Asphalt Shingles: Offering a more refined aesthetic and enhanced durability, designer asphalt shingles are a premium choice. You can expect these to cost around $5.50 to $7.50 per square foot, inclusive of installation.
Metal Roofing: Highly durable and resistant to most elements, metal roofs are a long-term investment. They require more upfront cost compared to asphalt shingles, with prices ranging from $7.00 to $12.00 per square foot, including installation.
Solar Roof: The most advanced roofing solution, a solar roof not only protects your home but also generates electricity. The cost of a solar roof can vary greatly depending on the system size and complexity, averaging around $21 to $25 per square foot.
Does New Mexico Climate Affect Roof's Lifespan?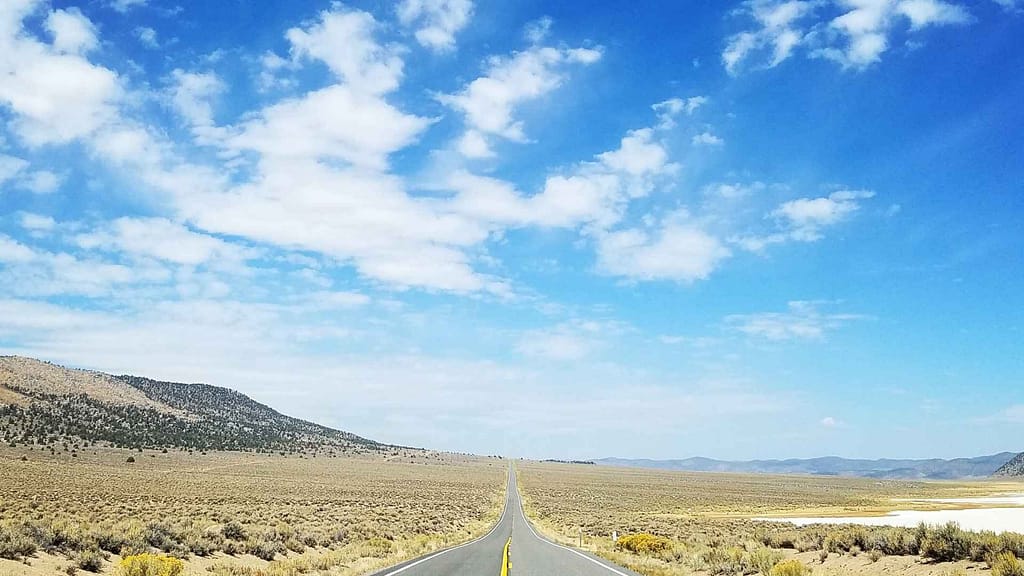 Local climate in New Mexico indeed impacts the lifespan of your roof. New Mexico is known for its dry, desert-like conditions with high temperatures and intense sun exposure. These patterns can cause your roof to degrade faster, especially if they're not designed for such a climate. Schedule regular roof maintenance with a skilled New Mexico roofer to prolong your roof's lifespan and prevent water damage.
When You Should Replace Your Roof
It can be tough to know when to replace your roof. If you see signs of water damage, or if your roof is over 20 years old, it might be time for a new one. New Mexico roofing contractor can help you make the right decision.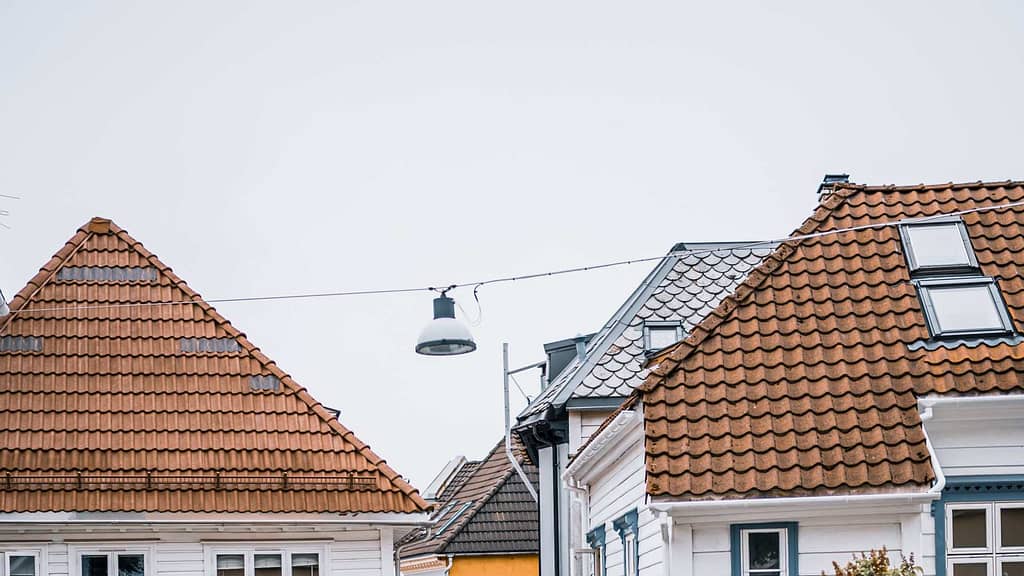 DIY vs. Professional Replacement
While it might be tempting to try and replace your roof yourself, it's usually better to hire a professional as they can spot problems like water damage and fix them properly. Plus, a skilled New Mexico roofer know how to install a roof safely and correctly.
Remember to use our free estimate tool to get a quick and accurate cost for your new roof in New Mexico.
New Mexico Roofing FAQs
How long does a roof last?

The lifespan of a roof depends on the type of material used and the local climate. Typically, a well-maintained asphalt shingle roof can last 15-20 years, while a metal roof or solar roof can last up to 50 years or more, especially in New Mexico's arid climate.
Does a home warranty cover the cost of a new roof?

While it depends on the specific terms of your home warranty, typically, warranties cover repairs due to wear and tear but not complete replacements. Always review your warranty or speak with your warranty provider to understand your coverage fully.
How do I estimate the cost of a new roof?

You can use our New Mexico Roofing caculator for a fast, free, and accurate estimate. This tool takes into account your roof's size, complexity, and the material you choose, offering you an estimate within minutes.
Are there any specific building codes or regulations for roofing in New Mexico?

Yes, building codes vary by city and county within New Mexico. These codes dictate the types of materials you can use, how the roof should be installed, and more. A local roof contractor will be knowledgeable about these codes and ensure your new roof is compliant.
Thinking of financing your new New Mexico roof?
A new roof can be an unexpected cost. You may need to borrow some money to get it done. We've built a simple roof financing calculator to help you figure out your monthly payments.
Interesting Facts About New Mexico
| | |
| --- | --- |
| Average roof replacement price in New Mexico | $8,000 |
| The number of New Mexico roofs we've measured | 985,758 |
| Average New Mexico home size | 1,850 Square Feet |
| Average New Mexico property size (2020 Parcel Data) | 0.28 Acres or 12,500 Sqft |
| Largest zip code in New Mexico | 88317 – Cloudcroft (3,904 Square Miles) |
| Average roof slope on New Mexico homes | 6/12 Pitch or 26.57 Degrees |
| Most common roof type in New Mexico | Asphalt Shingle |
| New Mexico's weather averages | Lows of 45F/7C to highs around 55F/13C |
| New Mexico's population estimated (2022) | 2,117,522 |
| New Mexico's Time Zone | Mountain Standard Time (GMT -6) |
| New Mexico's total square miles | 121,313 |
Data Collected 2021
See how your home compares to the average roof replacement price in New Mexico. You can get a free estimate for a new roof via our free roof cost calculator. Get instant roof replacement costs for your exact home and connect with the highest-rated roofing contractor near you.
The Most Popular Areas We Serve In New Mexico