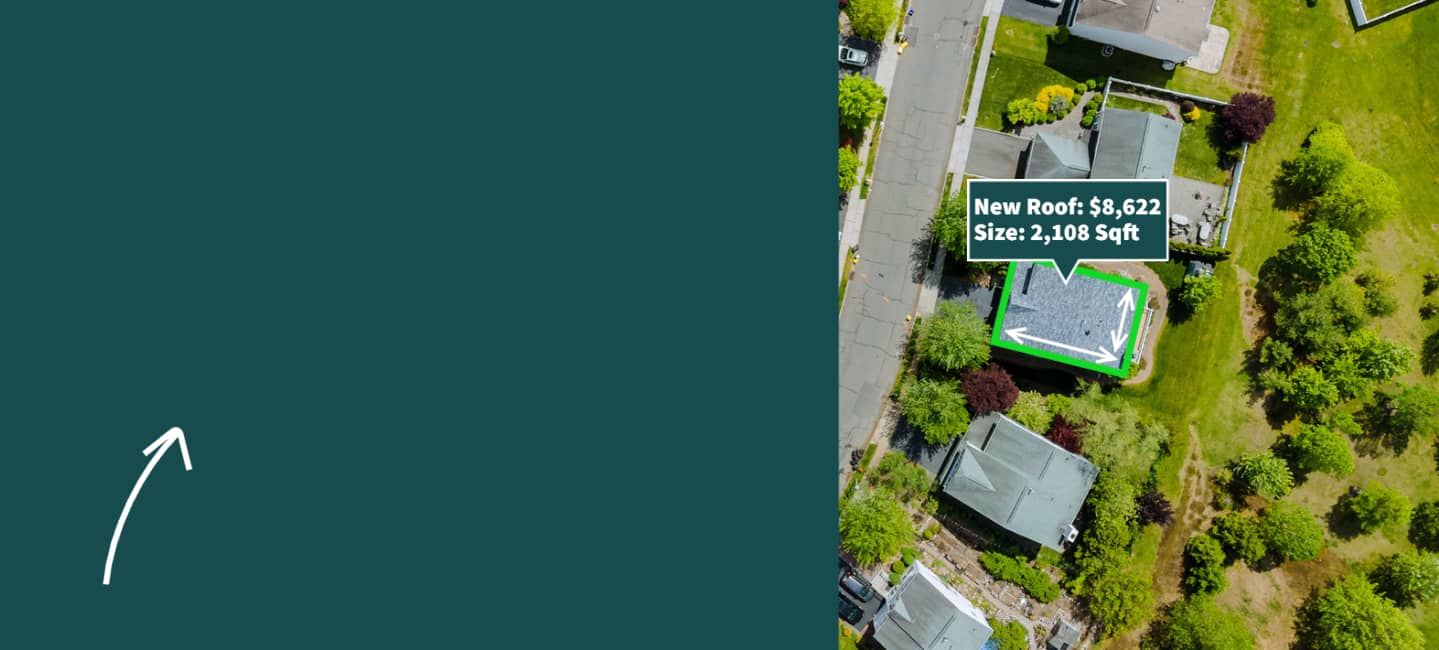 Florida Roof Replacement Costs
Instantly get a Florida new roof cost with our roofing calculator. See local Florida roofing contractor prices for Asphalt, Metal, and Solar Roofing. Connect with a local Florida Roofer today.
No signup required.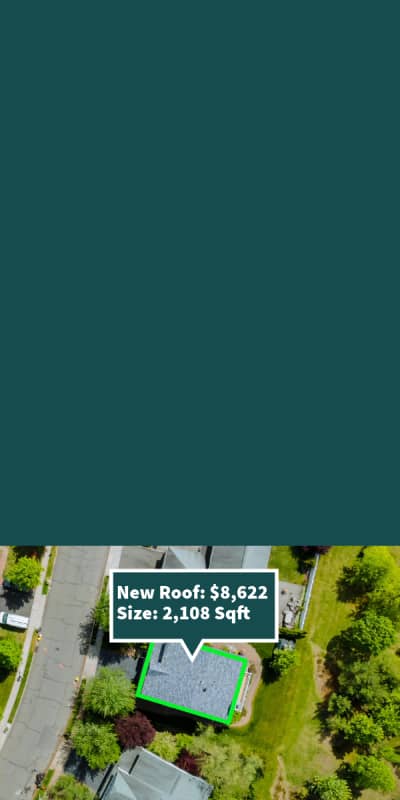 Florida Roof Replacement Costs
Instantly get a Florida new roof cost with our roofing calculator. See local Florida roofing contractor prices for Asphalt, Metal, and Solar Roofing. Connect with a local Florida Roofer today.
Wondering what it's going to cost to replace your roof in Florida?

Measure
6,530,566 roofs scanned in Florida

Estimate
Average new roof cost in Florida is $8,300

Connect
2,879 highly-rated roofing contractors in Florida
At Instant Roofer, our objective is clear: to simplify the often complicated process of determining your Florida roof replacement cost, making it as effortless as a quick, easy dance step. Recognized as a pioneering entity within the Florida roofing industry, we have effectively positioned ourselves as the 'Uber of roofing.' In doing so, we provide a crucial service by connecting homeowners seamlessly with top-rated, budget-friendly Florida roofing professionals. Essentially, our approach transforms a potentially daunting task into a straightforward process:
Enter your address into Instant Roofer.
Confirm your home via Satellite Imagery.
Instantly view your estimated cost and roof size.
Submit the information to receive an estimate from the most affordable, top-rated Florida roofer.
Our Technology Simplifies Your Roof Replacement
At the heart of Instant Roofer's revolution in the roofing industry is our advanced AI technology. Our system uses cutting-edge satellite imagery to scan and measure your roof's square footage, all based on your home address. This cutting-edge approach removes the need for manual measurements or initial in-person consultations, simplifying the process significantly.
Our technology empowers homeowners by providing an immediate, accurate estimate for your Florida roof replacement cost. With just a few clicks, you can discover the cost for four types of roofing materials – Architectural Asphalt Shingle, Designer Asphalt Shingle, Metal Roof, and Solar Roof. You can then choose the material that best suits your budget and aesthetic preferences.
Using our advanced technology, we make roof replacement easy and put you in control. With Instant Roofer, your roofing journey becomes a breeze. You can trust that our technology is hard at work, making your life simpler.
Choose Your Roofing Material with Ease
Instant Roofer believes in empowering you with choice. With our user-friendly platform, selecting your roofing material is a breeze. Whether you prefer the traditional charm of Architectural Asphalt Shingle, the upscale elegance of Designer Asphalt Shingle, the durability of a Metal Roof, or the eco-friendliness of a Solar Roof, you can find the perfect match for your budget and style.
Better Roof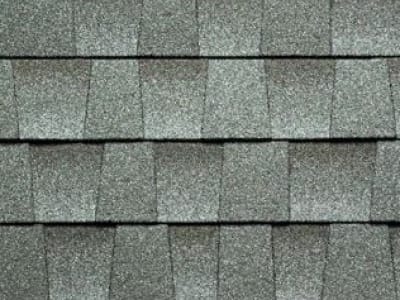 Limited Shingle Style Options
Average Life and Warranty
Average Impact and Wind Rating
Best roof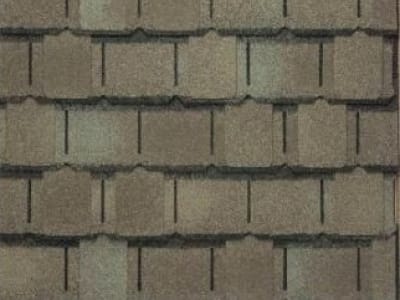 Bigger and Thicker Asphalt Shingle
Better Protection Against Algae
Longer Lasting Life and Warranty
Better Impact and Wind Rating
Metal Roof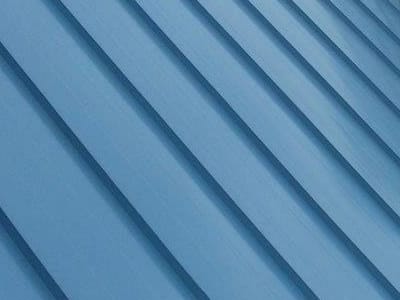 Better protection from fire
Better home cooling (UV Protection)
Best Impact and Wind Rating
Solar Roof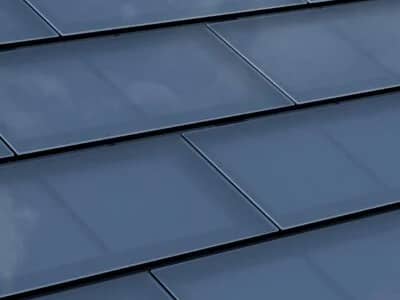 Up to 30% in Federal Tax Credits
Potential $0 Electricity Costs
Receive Your Florida Roof Replacement Cost Online Today In Seconds
No sign-up is required.

"Instant Roofers estimate was spot on. The contractor it recommended was excellent. All around a great experience."
The Instant Roofer Difference: Revolutionizing the Roofing Industry
Innovative Technology: Our advanced AI technology uses satellite imagery to accurately measure your roof's square footage. This allows us to provide instant, precise estimates for your Florida roof replacement cost, without the need for initial in-person consultations or manual measurements.
Effortless Material Selection: We give you the power to choose the roofing material that suits your preferences and budget. With options including Architectural Asphalt Shingle, Designer Asphalt Shingle, Metal Roof, and Solar Roof, you can select the perfect fit for your home with ease.
Balanced Quality and Affordability: Our proprietary algorithm ensures that you are connected with the highest-rated, most competitively priced Florida roofer. We prioritize quality, leveraging review scores and counts from multiple public platforms to guarantee an exceptional experience.
Statewide Coverage: Our reach extends across the entirety of Florida. No matter your location, we connect you with top-notch Florida roofing contractors in your area.
Transparent Process: We provide homeowners with all the necessary information upfront, without requiring personal details.
Best part… We're 100% owned, developed, and operated by Americans.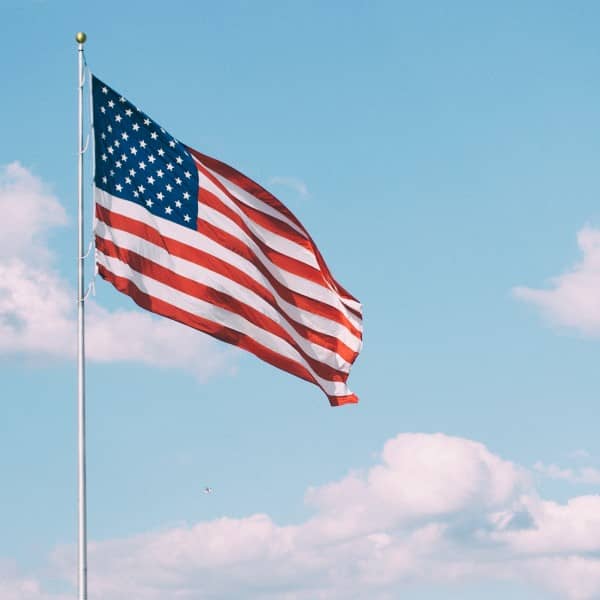 Effortless Roofing Estimates with Our Florida Roofing Calculator
Instant Roofer introduces an effortless way to secure precise estimates for your roof replacement project. We harness the power of big data and artificial intelligence to deliver our Florida roofing calculator, ensuring speedy, cost-effective, and pinpoint accurate Florida roof replacement cost assessments.
Our unique algorithm makes finding the right Florida roofer a breeze. We delve into the pricing structures of numerous Florida roofing contractors in your vicinity and cross-check these with their online ratings. This dual-pronged approach ensures you benefit from competitive pricing while partnering with a top-rated Florida roofing contractor, resulting in a smooth, high-quality roof installation process.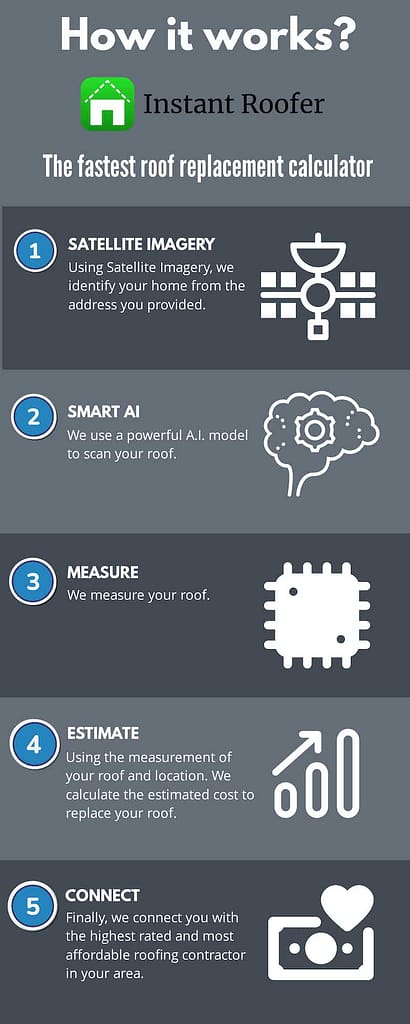 About Instant Roofer: The Premier Florida Roofing Calculator
Instant Roofer is transforming how Floridians estimate roof replacement costs. Our unique Florida roofing calculator uses satellite imagery to measure your roof accurately. This means you can quickly get an estimate for a roof replacement, no matter the material – Architectural Asphalt Shingle, Designer Asphalt Shingle, Metal Roof, or Solar Roof.
We're more than just a roofing calculator, we connect homeowners with the best-rated, most affordable Florida roofing contractors. Our system prioritizes review scores and counts from several public platforms to ensure a top-quality experience for you.
In short, Instant Roofer makes the whole roofing process easier for homeowners across Florida. From the first estimate with our roofing calculator to the final roof replacement by a top-rated contractor, we're with you all the way.
Understanding the Florida Roof Replacement Cost
When considering a roof replacement, it's vital to have a clear understanding of the costs involved. In Florida, the average cost for a new roof with asphalt shingles stands at around $8,300. This figure may vary based on the size and complexity of your roof, but it provides a useful starting point for your budgeting process.
Instant Roofer's innovative platform allows you to easily compare this average cost to your personalized quote, offering you a transparent view of your potential savings.
Factors that Affect New Roof Cost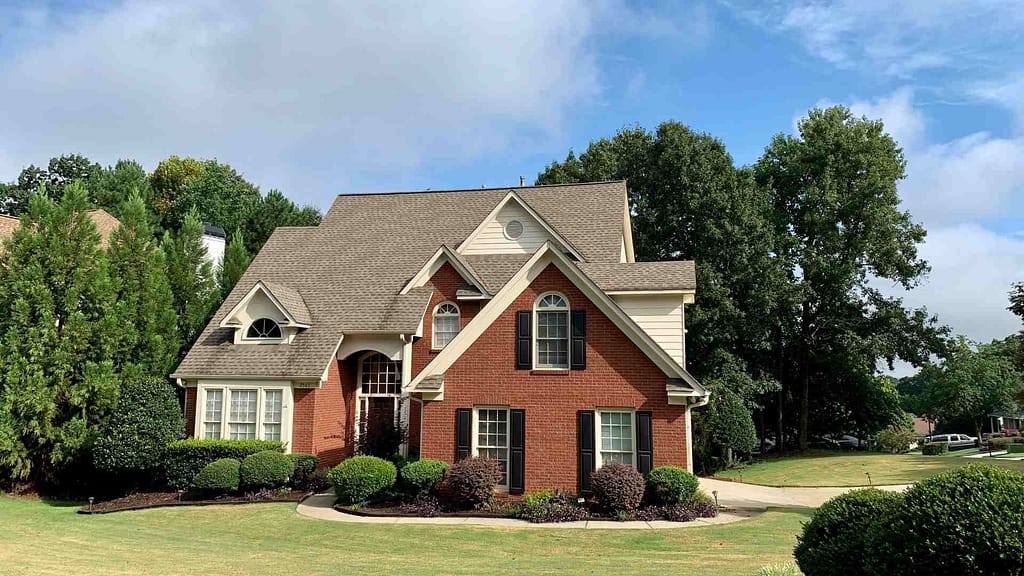 Several elements can influence the Florida roof replacement cost. It's essential to understand these factors when considering a new roof for your home:
Roof Size: The size of your roof is a major determinant of the cost. Larger roofs require more materials and labor, which increases the overall cost.
Material Type: The type of roofing material you select can significantly affect the cost. Options such as Asphalt Shingles, Metal Roofs, and Solar Roofs each carry different price points and advantages. Notably, metal and solar options typically bear a higher cost compared to asphalt shingles.
Roof Complexity: The complexity of your roof design also plays a role. Roofs with many corners, angles, and slopes, or those that require specialized installation processes, can be more expensive to replace.
Labor Costs: The cost of labor can vary depending on the complexity of the job and the contractor's experience and reputation. At Instant Roofer, we connect you with the highest-rated, lowest-priced Florida roofing contractor, ensuring quality work at an affordable price.
Geographical Location: The cost of living in your area can also affect the cost of roof replacement. For instance, roofing services might be more expensive in larger cities compared to rural areas.
Permit Fees: Depending on your location, you may need to pay for a permit to have your roof replaced. These costs can also contribute to the total cost.
Types of Roofing Materials
Choosing the right material for your new roof is a crucial decision. Factors like durability, aesthetic appeal, cost, and local weather conditions play a significant part in this decision. Let's delve into what each material brings to the table: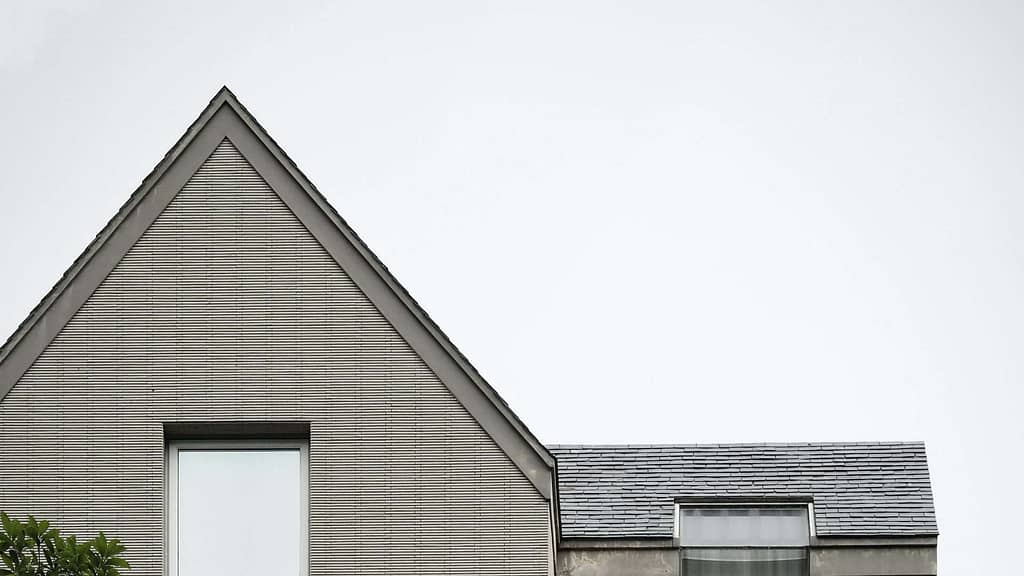 Architectural Asphalt Shingle – Known for their durability and attractive appearance, Architectural Asphalt Shingles are a popular choice among homeowners.They are a cost-effective option, with prices typically ranging from $350 to $500 per square (100 square feet).
Designer Asphalt Shingle – Designer Asphalt Shingles are a step up from architectural shingles in terms of aesthetic appeal. They mimic the look of more expensive materials like wood or slate but at a fraction of the cost. These shingles are more costly than architectural shingles, generally priced between $400 to $600 per square.
Metal Roofing – Metal roofs offer excellent durability and weather resistance, making them suitable for Florida's climate. They can withstand high winds, resist heat, and are fire-resistant. Metal roofing is more expensive, typically costing between $700 to $1000 per square, but its longevity and minimal maintenance needs can make it a worthwhile investment.
Solar Roof – Solar roofs are a cutting-edge option that allows you to generate your own electricity, potentially saving you money on energy bills over the long term. They offer excellent durability and come with warranties of up to 25 years. The cost of a solar roof can vary widely based on the complexity of the installation and the brand of solar tiles, but generally, prices start from $2000 per square. Despite the high initial cost, the potential energy savings and environmental benefits make this an attractive option for many homeowners.
Navigating Complexity: The Importance of the Right Contractor and Material for Florida Roofing
Roofing in Florida is an intricate endeavor. The state's diverse climate, ranging from scorching summers to stormy hurricane seasons, demands durable roofing solutions. The right choice of material is crucial, not only for the longevity of your roof but also for ensuring it stands up to the specific weather challenges in Florida.
Equally significant is the selection of the right Florida roofing contractor. With varied weather conditions and building regulations across the state, you need a roofer with specific knowledge and experience of roofing in Florida.
Here at Instant Roofer, we've simplified this complex process. Our Florida roofing calculator connects you with the highest-rated, most competitively priced Florida roofers, ensuring you work with professionals who understand Florida's unique roofing requirements. Coupled with our easy material selection process, we help you make the best decisions for your roofing needs. Navigate the complexity with confidence and ease with Instant Roofer.
Top 20 Florida Roofing Contractors
Enter your address in our app to learn who has the best combination of reviews and pricing for your exact home. Updated: 9/28/23
TSpark Enterprises — Roofing & Construction Services
(850) 766-1340
4.9
124 Google reviews
1134 West Orange Avenue
Tallahassee, FL 32310
Green Alliance USA
(863) 576-5571
4.8
41 Google reviews
227 Commonwealth Avenue North
Polk City, FL 33868
Secured Roofing & Solar
(407) 269-3116
4.7
167 Google reviews
5911 Mausser Drive
Orlando, FL 32822
X RoofClaim.com
(855) 560-3765
4.7
122 Google reviews
6170 Idlewild Street
Fort Myers, FL 33966
Sun Coast Roofing and Solar
(386) 252-0877
4.5
145 Google reviews
1919 N Dixie Fwy
New Smyrna Beach, FL 32168
Show 15 More

All Area Roofing & Construction Inc
(772) 464-6800
4.7
101 Google reviews

3921 S US Highway 1
Fort Pierce, FL 34982

AAA Roofing
(352) 563-0411
4.2
265 Google reviews

1000 Northeast 5th Street
Crystal River, FL 34429

Stenhouse Roofing
(407) 448-2019
4.5
22 Google reviews

306 E Lake Victoria Cir
Deland, FL 32724

Professional Sunshine Roofing Inc
(386) 218-4942
4.2
25 Google reviews

922 Shadick Dr
Orange City, FL 32763

The Roof Xperts
(561) 740-5516
5
482 Google reviews

1000 South Dixie Highway West
Pompano Beach, FL 33060

Hernando Roof Cleaning & Coatings
(352) 666-7615
5
416 Google reviews

12452 Spring Hill Drive
Spring Hill, FL 34609

MIW Roofing
(954) 918-1199
5
374 Google reviews

404 Northeast 38th Street
Oakland Park, FL 33334

BFARR Contracting
(321) 444-6446
5
278 Google reviews

3500 Aloma Ave Ste C6
Winter Park, FL 32792

Trust Roofing
(813) 560-2998
5
234 Google reviews

620 Union St
Dunedin, FL 34698

SRQ Building Services, Inc.
(941) 216-7939
5
210 Google reviews

4535 Northgate Court
Sarasota, FL 34234

Cedar Cove Roofing LLC
(352) 564-8319
5
187 Google reviews

3448 N Citrus Ave
Crystal River, FL 34428

Cedar Cove Inc
(352) 564-8319
5
187 Google reviews

3448 N Citrus Ave
Crystal River, FL 34428

Neal Roofing and Waterproofing
(561) 962-3501
5
182 Google reviews

4512 North Flagler Drive
West Palm Beach, FL 33407

Next Level Roofers Inc
(407) 237-7960
5
182 Google reviews

775 S Kirkman Rd Ste 117
Orlando, FL 32811

Next Level Roofers
(407) 237-7960
5
182 Google reviews

775 South Kirkman Road
Orlando, FL 32811
Don't see your company listed? Join our network!
Time for a Change? Signs That Your Roof Needs Replacement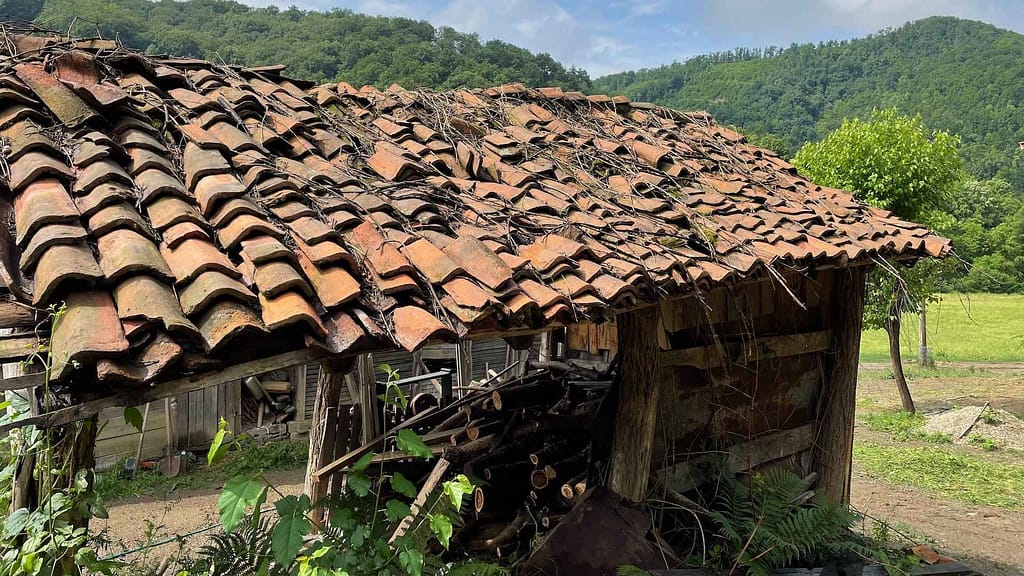 Undeniably, roofs serve as our homes' primary defense against the elements. However, they are not designed to last indefinitely. To help, here are some key indicators suggesting your roof may require replacement:
Age: Most roofs have a lifespan of 20-25 years. If your roof is reaching or has surpassed this age, it's likely time for a replacement.
Curled or Buckling Shingles: Shingles that are curled, buckling, or losing granules are a sign that they've outlived their usefulness.
Missing Shingles: If shingles are missing from your roof, it can expose the underlayment or roof deck to the elements, potentially leading to leaks or water damage.
Sagging Roof: A sagging roof is a serious issue that may indicate a structural problem. If you notice this, contact a professional immediately.
Moss or Algae Growth: While this can be more of a cosmetic issue, excessive moss or algae can potentially damage your roof over time.
Sunlight Through the Roof Boards: If you can see sunlight coming through the roof boards in your attic, it's a clear sign that some parts of your roof may be worn thin or have holes.
Higher Energy Bills: If your heating and cooling costs are rising without a clear reason, it might be due to your roof losing its insulating properties.
If you notice any of these signs, consider contacting a Florida roofing contractor to evaluate your roof's condition. With Instant Roofer, finding a reliable, cost-effective contractor is easier than ever. Remember, a roof replacement isn't just about repairing damage – it's also about investing in the future integrity of your home.
Interesting Facts About Florida
We love big data. We've combined big data, A.I., local Florida Roofers, to provide the simplistic solution to getting a new roof.
Fascinating Florida: A State Like No Other
Sunshine State: Florida wasn't dubbed the Sunshine State for nothing. With an average of 230 sunny days per year, it's one of the sunniest places in the US.
Gator Galore: Florida is home to more than 1.25 million alligators, living in all of the state's 67 counties.
Space Central: Cape Canaveral, Florida, is the launch site of every human space flight in U.S. history, including the iconic Apollo moon landing missions.
Coral Castle: An architectural wonder, Florida's Coral Castle was built single-handedly by Edward Leedskalnin using over 1,000 tons of coral rock.
Ponce de León's Fountain: Named after the Spanish explorer Juan Ponce de León, Florida's city of St. Augustine is the oldest continuously inhabited European-established settlement in the continental U.S.
Ernest Hemingway's Sanctuary: The famous author called Key West home for many years, and his house is now a museum and a sanctuary for six-toed cats, descendants of Hemingway's own pet.
Fruitful Soil: Florida produces more than 70% of the United States' citrus, and is known for its sweet and juicy oranges.
A Golfer's Paradise: With over 1,300 golf courses, Florida has more golf courses than any other state.
Everglades Ecosystem: Florida's Everglades National Park is the largest subtropical wilderness in the United States, and is home to numerous rare and endangered species.
Art Deco Hub: Miami Beach houses the world's largest collection of Art Deco architecture.
Florida, with its unique blend of sun, space, history, and nature, truly offers something for everyone.
| | |
| --- | --- |
| Average roof replacement price in Florida | $8,300 |
| The number of Florida roofs we've measured | 6,530,566 |
| Average Florida home size | 2,700 Square Feet |
| Average Florida property size (2020 Parcel Data) | 0.31 Acres or 13,700 Sqft |
| Largest zip code in Florida | 34974 – Okeechobee (966 Square Miles) |
| Average roof slope on Florida homes | 4/12 Pitch or 18.43 Degrees |
| Most common roof type in Florida | Asphalt Shingle |
| Florida's weather averages | Lows of 60F/16C to highs around 82F/28C |
| Florida's population estimated (2022) | 21,944,577 |
| Florida's Time Zone | Eastern Standard Time (GMT -4) |
| Florida's total square miles | 53,653 |
Data Collected 2021
See how your home compares to the average roof replacement price in Florida. You can get a free estimate for a new roof via our free roof cost calculator. Get instant roof replacement costs for your exact home and connect with the highest-rated roofing contractor near you.
Florida Roofing FAQs
Why might roof replacement costs be different in Florida compared to other states?

Florida's unique climate and weather patterns, including frequent storms, hurricanes, and high humidity, can influence both the type of roofing materials used and the labor required. These factors, combined with local regulations and codes, can make roof replacement costs in Florida different from those in other states.
How does Florida's climate affect the choice of roofing materials?

Due to Florida's hot and humid weather, as well as its susceptibility to hurricanes, homeowners often opt for roofing materials that are durable, resistant to moisture and salt, and can withstand high winds. Materials such as metal roofing or certain types of shingles are popular choices for these reasons.
Can insurance cover some or all of my roof replacement costs in Florida?

If your roof damage is caused by unforeseen incidents like hurricanes, severe storms, or other insurable events, your homeowner's insurance might cover part or all of the replacement costs. However, it's crucial to review your policy details and check with your insurance provider to understand what is covered.
How long does a typical roof replacement take in Florida?

The duration of a roof replacement in Florida can vary based on the size of the roof, the type of materials used, and weather conditions. On average, a typical residential roof replacement might take 2-5 days, but this can be longer if complications arise or if there's inclement weather.
Are there any special permits required for roof replacement in Florida?

Yes, in most Florida municipalities, you will need a roofing permit to replace a roof. The permit ensures that the work meets local building codes and safety standards. It's essential to check with your local city or county permitting office to understand specific requirements and fees.
The Most Popular Areas We Serve In Florida