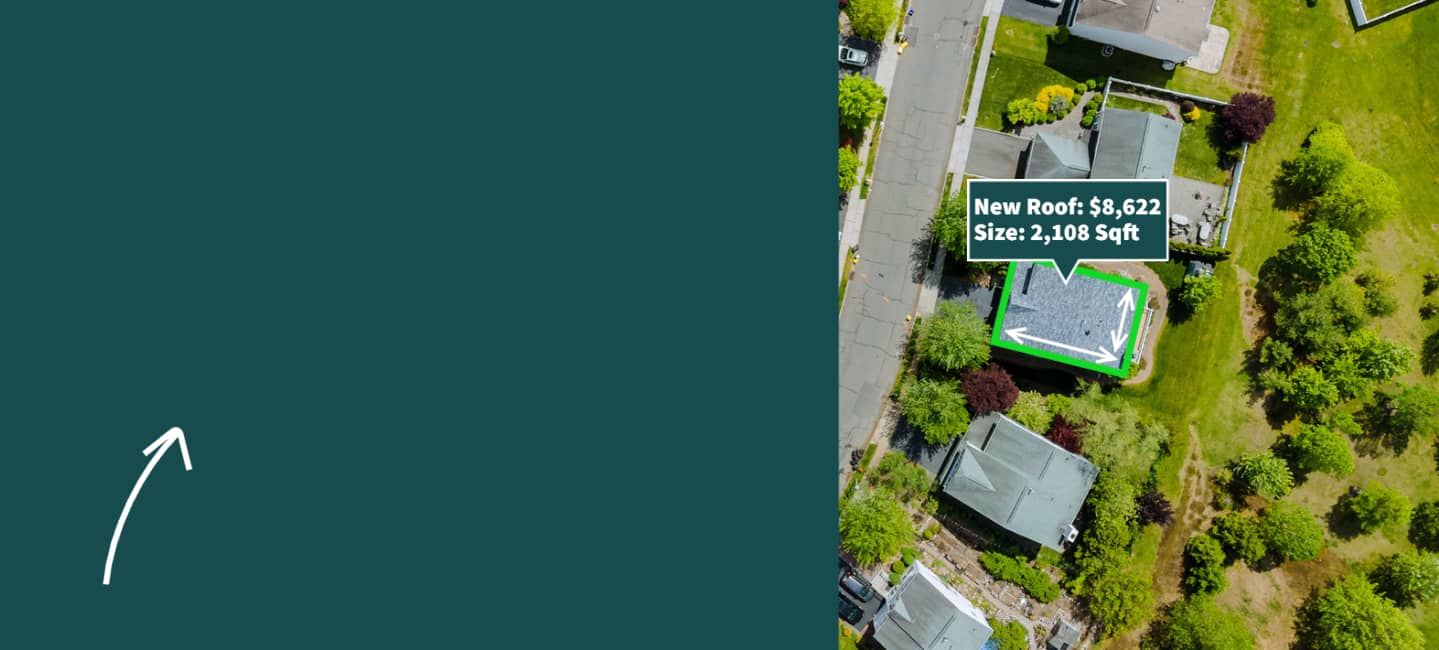 Missouri Roof Replacement Costs
Instantly get a Missouri new roof cost with our roofing calculator. See local Missouri roofing contractor prices for Asphalt, Metal, and Solar Roofing. Connect with a local Missouri Roofer today.
No signup required.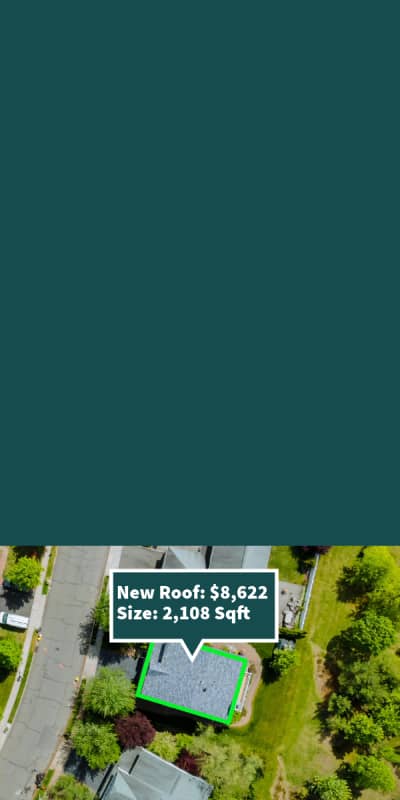 Missouri Roof Replacement Costs
Instantly get a Missouri new roof cost with our roofing calculator. See local Missouri roofing contractor prices for Asphalt, Metal, and Solar Roofing. Connect with a local Missouri Roofer today.
Curious about the cost of roof replacement in Missouri?

Measure
3,096,340 roofs scanned in Missouri

Estimate
Average new roof cost in Missouri is $6,500

Connect
813 highly-rated roofing contractors in Missouri
Look no further. We at Instant Roofer have designed a solution tailored to provide you with a genuine and precise Missouri roof replacement cost estimate. Gone are the days of cumbersome paperwork and endless phone conversations. Instead, you can effortlessly secure your online quote in just moments, ensuring an accurate and upfront estimate is always within reach.
Enter your address into Instant Roofer.
Confirm your home via Satellite Imagery.
Instantly view your estimated cost and roof size.
Submit the information to receive an estimate from the most affordable, top-rated Pennsylvania roofer.
It's as straightforward as that! We cater to your needs by offering four distinct roof types – a standard asphalt roof, premium asphalt roof, metal roof, and solar roof. With Instant Roofer, you have the freedom to select the best fit based on your budget and your personal preferences. Empower your decision-making with the Missouri roofer you can trust.
Discover the Best-Value and Top-Rated Missouri Roofer in No Time.
Our Missouri Roof Replacement Cost Calculator is innovatively crafted to guarantee the superior service you deserve for your home. This ingenious tool incorporates the experience, expertise, and pricing of each contractor into the equation, empowering you to find the optimal Missouri roofing contractor tailored to your unique needs. With Instant Roofer, you are just moments away from connecting with the best in the business.
Your Roof, Your Choice: Four Great Options
At Instant Roofer, we get it: every Missouri home is different, and every homeowner has their own idea of what makes the perfect roof. That's why we give you choices that meet your unique needs and budget.
Our Missouri roofing calculator lets you check out and compare the costs of four different types of roofing materials: Standard Asphalt, Best Asphalt, Metal Roof, and Solar Roof. Each one has its own benefits, and we're sure one of them will be just right for your home.
So go ahead and learn a little more about these materials and see which one fits your needs. Whatever you decide, you can count on us to hook you up with the best Missouri roofer to get your job done.
Better Roof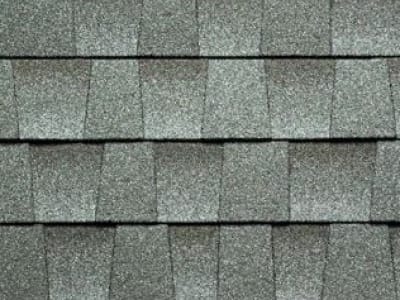 Limited Shingle Style Options
Average Life and Warranty
Average Impact and Wind Rating
Best roof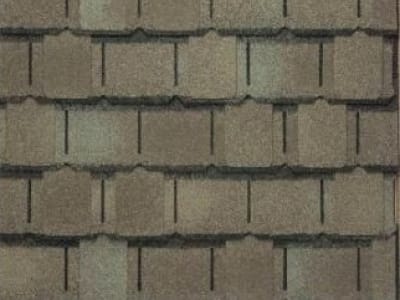 Bigger and Thicker Asphalt Shingle
Better Protection Against Algae
Longer Lasting Life and Warranty
Better Impact and Wind Rating
Metal Roof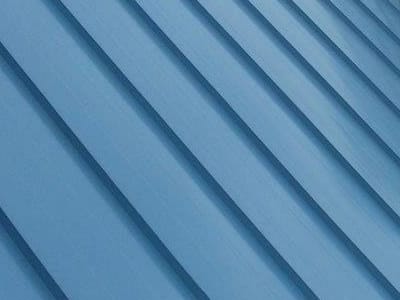 Better protection from fire
Better home cooling (UV Protection)
Best Impact and Wind Rating
Solar Roof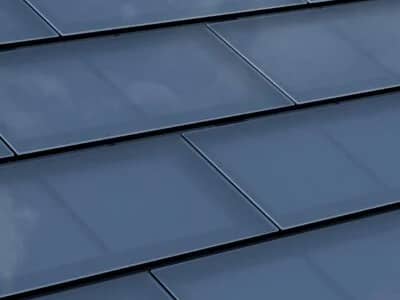 Up to 30% in Federal Tax Credits
Potential $0 Electricity Costs
Receive Your Missouri Roof Replacement Cost Online Today In Seconds
No sign-up is required.

"Instant Roofers estimate was spot on. The contractor it recommended was excellent. All around a great experience."
Interesting Facts About Missouri
| | |
| --- | --- |
| Average roof replacement price in Missouri | $6,500 |
| The number of Missouri roofs we've measured | 3,096,340 |
| Average Missouri home size | 1,650 Square Feet |
| Average Missouri property size (2020 Parcel Data) | 0.25 Acres or 11,000 Sqft |
| Largest zip code in Missouri | 65560 – Salem (897 Square Miles) |
| Average roof slope on Missouri homes | 4/12 Pitch or 18.43 Degrees |
| Most common roof type in Missouri | Asphalt Shingle |
| Missouri's weather averages | Lows of 47F/8C to highs around 63F/17C |
| Missouri's population estimated (2022) | 6,169,270 |
| Missouri's Time Zone | Central Standard Time (GMT -5) |
| Missouri's total square miles | 68,746 |
Data Collected 2021
See how your home compares to the average roof replacement price in Missouri. You can get a free estimate for a new roof via our free roof cost calculator. Get instant roof replacement costs for your exact home and connect with the highest-rated roofing contractor near you.
Our Unique Approach to Roof Replacement Costs
Understanding the cost of roof replacement can feel like a complicated task. There are numerous factors that affect the cost, such as the current type of roof, the amount of new material needed, and if any updated are needed before installation.
We saw a common issue: many people were unsure of their roof's size. This sparked an idea. Instead of homeowners struggling to figure out their roof dimensions, speaking to sales representatives, and grappling with their roof's complexity—could we simplify this process?
At Instant Roofer, we believe in eliminating the fuss from the equation. Our Missouri Roof Replacement Cost Calculator stands out from the rest: we won't overwhelm you with unwanted communication, nor will we push you to purchase anything else. Our mission is to help you discover the cost to replace a roof without the distraction of unnecessary information.
Instant Roofer was founded on this concept. A team of tech enthusiasts and experienced roofers combined their skills to create the simplest, fastest, and most affordable way to calculate a roof cost anywhere in America.
The best part? We're proud to say we're 100% owned, developed, and operated by Americans.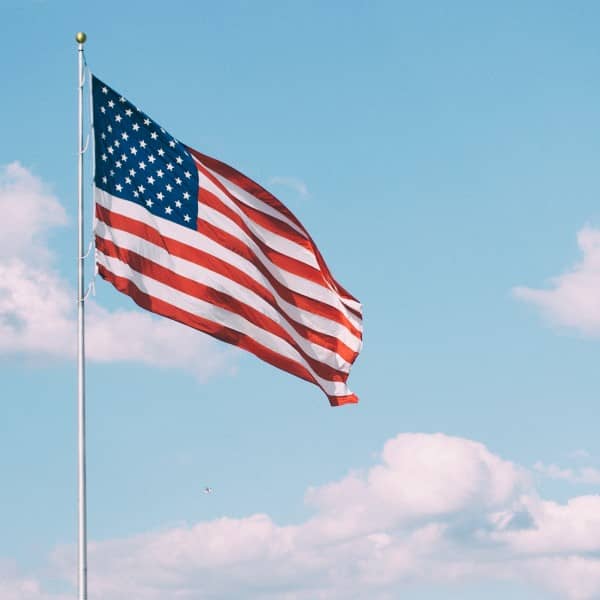 The Easiest Missouri Roofing Calculator
Instantly get a estimate from local roofers in your area without ever leaving your home. We leverage big data and artificial intelligence to provide you with a fast, affordable, and accurate replacement cost on your roof.
How do we connect you with the best roofer? We analyze roofing contractors' pricing in your area and their ratings online. Ensuring you get the best price and highest-rated Missouri Roofing contractor.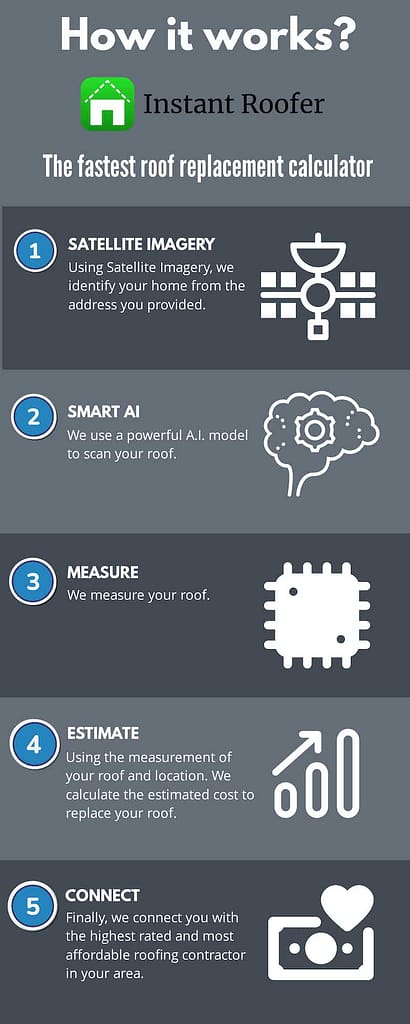 About Instant Roofer
Building on a Solid Foundation of Experience
When asked if we're a roofing company, we respond with both a yes and a no. We like to view ourselves as the UBER of roofing. Instant Roofer amalgamates technology with industry knowledge to simplify the roofing process, benefiting not only homeowners but also the roofing contractors.
Incorporating Innovation in Our DNA
Replacing your roof can be a significant investment, with the average cost of a new roof in Missouri being approximately $6,500. We aim to simplify this process. Leveraging artificial intelligence, we've measured the roof sizes of over 129 million homes across America to streamline the roof replacement process.
Making Use of Advanced Roofing Calculator
Instant Roofer has fostered strong connections with local Missouri roofing contractor throughout the state. We're associated not just with any roofers, but with the highest-rated ones in your locality. Each Missouri roofing contractor has given us their price per square foot for installing a new roof. Combining this with the contractor's ratings, we determine the most competent Missouri roofer in your area to assist you.
Supporting Local Contractors: A Win-Win Approach
Roofing can be intricate, with roofers needing to consider various data points like pitch, facets, eaves, ridges, etc. Our process begins by offering a rough estimate, but we always recommend securing an actual quote for an accurate Missouri roof replacement cost.
Promoting Transparency and Accuracy
Unlike other roof replacement cost services, we value your privacy. We don't bombard multiple roofers with your data. Instead, we select the most qualified roofer in your area and coordinate with them, ensuring they possess all necessary details for your new roofing project.
Our Commitment: Instant Action, Hassle-free Experience
As our name suggests, Instant Roofer truly is instant. The moment you accept your online roof replacement estimate, we spring into action. We promptly alert the selected roofer about the incoming project, order the required report, confirm the Missouri roofing contractor with you, and initiate the process to replace your roof.
Our Mission
At the heart of Instant Roofer lies our mission to make roofing estimate simple, fast, and affordable for homeowners across America while supporting local contractors. We are 100% American-owned, developed, and operated, and we take pride in being a trustworthy partner in your Missouri roofing journey.
Top 20 Missouri Roofing Contractors
Enter your address in our app to learn who has the best combination of reviews and pricing for your exact home. Updated: 9/27/23
Signature Exteriors, inc
(314) 666-4245
4.8
189 Google reviews
11832 Dorsett Road
Maryland Heights, MO 63043
A & A Quality Roofing
(417) 293-9383
4.8
126 Google reviews
3377 U.S. 63
West Plains, MO 65775
Pro Roofers LLC
(816) 499-2676
5
179 Google reviews
202 Southwest 10 Street
Blue Springs, MO 64015
Swifts Roofing

5
164 Google reviews
1419 South Gelven Avenue
Springfield, MO 65804
3 Brothers Gutters & Roofing
(636) 393-8181
5
158 Google reviews
2105 Golf View Drive
Wentzville, MO 63385
Show 15 More

Weatherguard Roofing
(816) 246-9119
5
153 Google reviews

409 SE Thompson Dr
Lees Summit, MO 64082

Hulsey Roofing Co Inc
(314) 846-7663
5
151 Google reviews

3810 Paule Ave
Saint Louis, MO 63125

S&S Roofing
(417) 483-3830
5
138 Google reviews

1216 East 42nd Street
Joplin, MO 64804

Garcia Roofing Kansas City Roofing Contractor
(816) 286-7387
5
135 Google reviews

119 West Gregory Boulevard
Kansas City, MO 64113

Rattini Roofing & Exteriors, LLC
(636) 675-0683
5
133 Google reviews

17957 Rosemar Lane
Wildwood, MO 63038

Casey Exteriors
(314) 892-5900
5
132 Google reviews

726 Jeffco Boulevard
Arnold, MO 63010

Roof U.S.
(573) 446-3233
5
123 Google reviews

4800 Santana Circle
Columbia, MO 65203

Donovan Roofing and Construction
(636) 685-0808
5
121 Google reviews

2040 Blue Stone Drive
Saint Charles, MO 63303

Donovan Roofing & Construction
(636) 685-0808
5
121 Google reviews

2040 Bluestone Dr
Saint Charles, MO 63303

Nations Roofing and Construction, LLC
(816) 678-4220
5
116 Google reviews

5810 East Red Bridge Road
Kansas City, MO 64134

West County Roofing & Construction
(636) 484-8000
5
115 Google reviews

54 Old State Rd
Ellisville, MO 63021

Elite Master Contractors
(816) 707-7663
5
110 Google reviews

1580 Ashton Drive
Liberty, MO 64068

Don Roofing & Siding
(417) 559-1686
5
102 Google reviews

304 West Cedar Street
Branson, MO 65616

Elite Master Contractors
(816) 359-8686
5
107 Google reviews

16825 NE 120th Ter
Kearney, MO 64060

Home Perfect Exteriors
(636) 541-5191
5
92 Google reviews

13016 Manchester Road
Des Peres, MO 63131
Don't see your company listed? Join our network!
How Much Does Roof Replacement Cost
The price ranges for a roof replacement in Missouri can vary considerably, largely depending on the size of the roof and the choice of roofing materials. Architectural Asphalt Shingle, Designer Asphalt Shingle, Metal Roofing, and Solar Roof, each come with their own cost spectrum. At Instant Roofer, we believe in full transparency when it comes to your roofing price. Our Missouri roofing calculator provides an accurate estimate for your specific needs, ensuring no hidden costs or surprises down the line.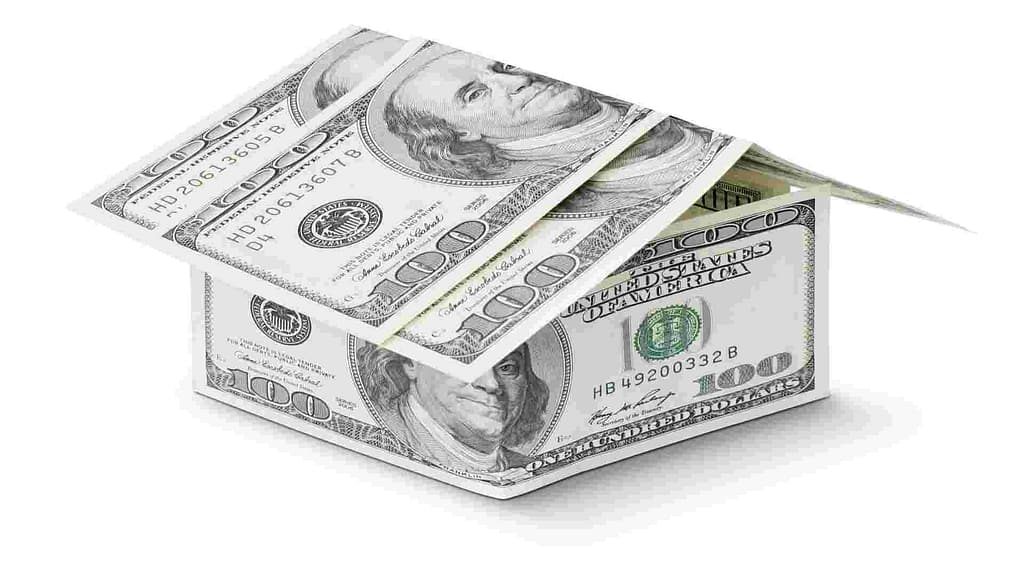 How Much Does a New Roof Cost
A new roof cost in Missouri can be influenced by a number of factors, including the roof's size, the complexity of the job, and the type of roof shingles chosen. Utilizing our dynamic Missouri roofing calculator, homeowners can quickly get an idea of their new roof cost, including a detailed breakdown for Architectural Asphalt Shingle, Designer Asphalt Shingle, Metal Roofing, and Solar Roof options.
Factors that Influence Cost of New Roof
When estimating an asphalt roof replacement cost or any other roof type, we take into consideration several elements. The size of your roof, the type of architectural shingle selected, labor costs, and any necessary updates to your roof structure all influence the total roofing price.
Local Weather Impacts Roof's Lifespan
Missouri's diverse weather can impact the lifespan of your roof. Whether it's heat, rain, wind, or snow, these elements can all have effects on different roof types. As such, selecting a durable roofing material and a reliable Missouri roofer are crucial steps in ensuring a long-lasting, resilient roof.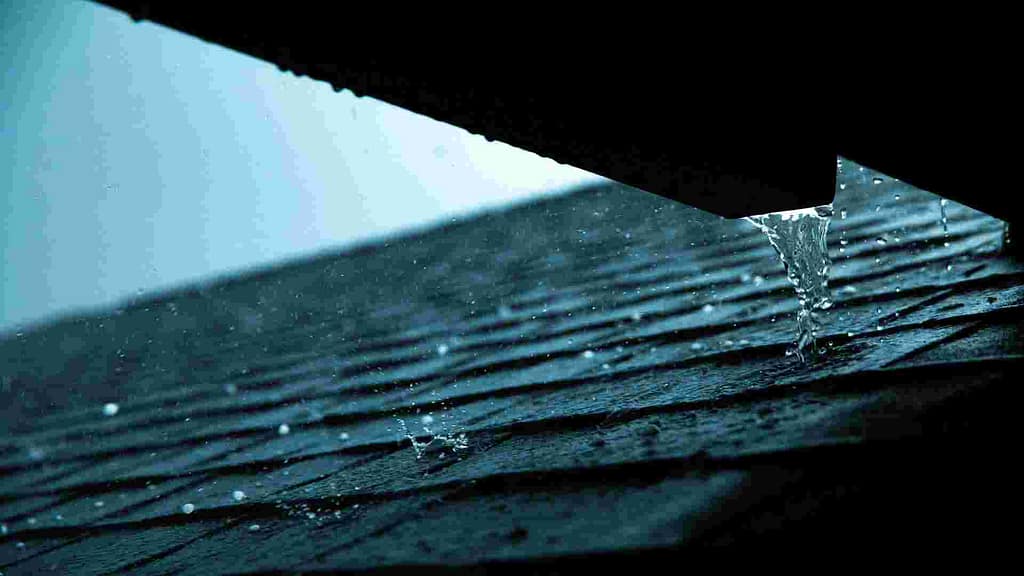 How to Choose the Right Roof Material for Your Home
Choosing the right roofing material is a significant decision. Factors to consider include the local climate, your budget, and the aesthetic you desire. Whether it's the classic look of an Architectural Asphalt Shingle, the premium appeal of a Designer Asphalt Shingle, the longevity of Metal Roofing, or the energy efficiency of a Solar Roof, we offer a range of options to suit different tastes and needs.
Top Roofing Materials for Your Home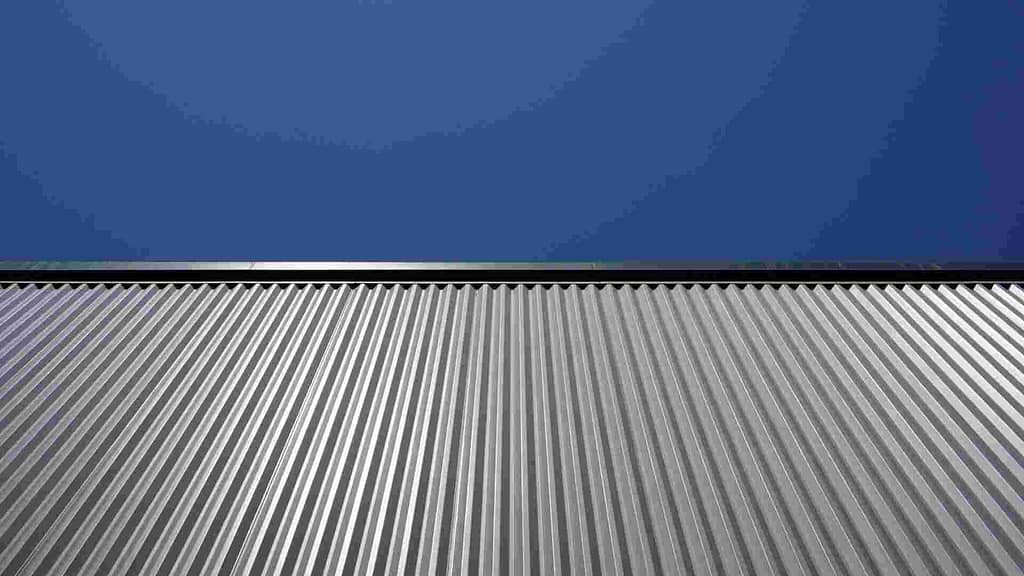 At Instant Roofer, we provide four top-notch roofing materials estimate. Architectural Asphalt Shingles offer durability and a vast range of colors and styles. Designer Asphalt Shingles bring a higher level of aesthetics and performance. Metal Roofing, though costlier upfront, promises longer life and strong weather resistance. Solar Roofs present an eco-friendly solution with a promise of energy savings over time. Each of these options has its own benefits, and our Missouri roofing calculator can help you make an informed decision based on your budget and preferences.
Missouri Roofing FAQs
How do I select the best roofing contractor for my needs?

Choosing the right roofing contractor is crucial for your roofing project. Consider factors like their expertise, experience, licensing, and reviews from previous customers. Our platform, Instant Roofer, simplifies this process by connecting you with the highest-rated and best-priced Missouri roofing contractor.
What are the three things I should never be asked by a roofing contractor?

It's essential to be aware of red flags when dealing with roofing contractors. You should never be asked to pay the full cost upfront, handle permits on your own, or agree to a complete roof replacement without a thorough inspection first.
What are five indicators that I might need a new roof?

Signs you may need a new roof include shingles that are curling, cracking, or missing; dark or wet spots on the roof; granules from shingles in the gutters; leaks or light entering through the attic; and a roof that's 20 years or older.
What does the process of roof replacement entail?

The roof replacement process involves several steps: roof inspection, estimation, material selection, removal of the old roof, installation of the new roof, and final inspection. With Instant Roofer, you start with a Missouri roofing calculator, and we connect you with the best Missouri roofer to handle the rest.
What's the typical lifespan of my roof?

The lifespan of your roof depends on the material used. Architectural Asphalt Shingle and Designer Asphalt Shingle roofs typically last 20-30 years, Metal Roofing can last up to 50 years or more, and Solar Roofs have a lifespan of 25-30 years, depending on maintenance and weather conditions.
Thinking of financing your new Missouri roof?
A new roof can be an unexpected cost. You may need to borrow some money to get it done. We've built a simple roof financing calculator to help you figure out your monthly payments.
The Most Popular Areas We Serve In Missouri