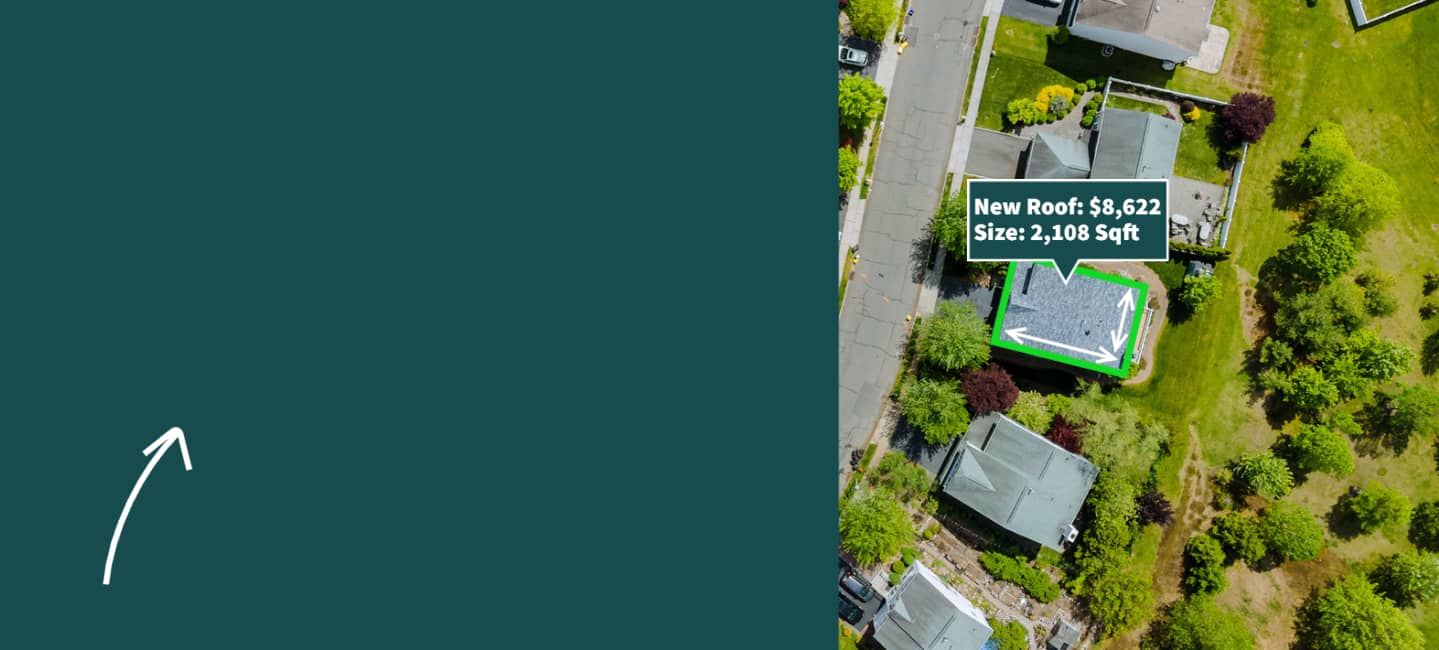 Utah Roof Replacement Costs
Instantly get a Utah new roof cost with our roofing calculator. See local Utah roofing contractor prices for Asphalt, Metal, and Solar Roofing. Connect with a local Utah Roofer today.
No signup required.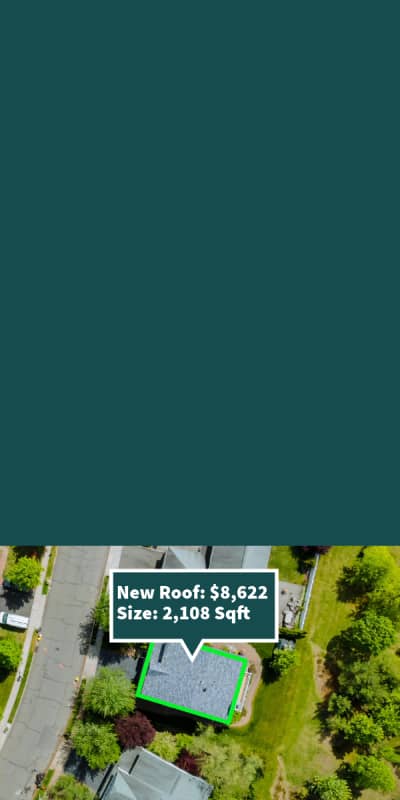 Utah Roof Replacement Costs
Instantly get a Utah new roof cost with our roofing calculator. See local Utah roofing contractor prices for Asphalt, Metal, and Solar Roofing. Connect with a local Utah Roofer today.
Curious about the cost of roof replacement in Utah?

Measure
980,727 roofs scanned in Utah

Estimate
Average new roof cost in Utah is $10,100

Connect
391 highly-rated roofing contractors in Utah
At Instant Roofer, we have streamlined the process of obtaining your Utah roof replacement cost online, eliminating the need for tedious paperwork. We are committed to delivering impeccable service coupled with precise estimates. In a matter of moments, you'll have your roofing estimate in hand!
Enter your address into Instant Roofer.
Confirm your home via Satellite Imagery.
Instantly view your estimated cost and roof size.
Submit the information to receive an estimate from the most affordable, top-rated Utah roofer.
Discover Top-rated, Cost-effective Utah Roofers in an Instant.
In search of a new roofing contractor in Utah? Your search ends here. With our Utah Roofing Calculator, you get a user-friendly platform that evaluates and contrasts local businesses, assuring superior quality service for your residential needs. We consider each contractor's reviews and pricing, empowering you to find the ideal choice tailored to your unique requirements for your home.
Explore a Variety of Roofing Solutions Tailored to You
Understanding that each home and homeowner possesses unique needs and preferences, Instant Roofer is committed to offering a range of roofing options to accommodate your specific requirements and budget. Whether your priorities lie in durability, aesthetic value, or energy efficiency, we've got something to suit your needs.
Through our Utah Roof Replacement Cost Calculator, you can delve into and juxtapose costs associated with four distinctive types of roofing materials: Standard Asphalt, Designer Asphalt, Metal Roofing, and Solar Roof. Each material brings its own unique set of benefits, and we're confident you'll find a perfect match for your Utah home among them.
Spend a few moments acquainting yourself with these materials and identifying what aligns best with your needs. Rest assured, regardless of your choice, we're here to pair you with a top-rated Utah roofing contractor to bring your project to life.
Better Roof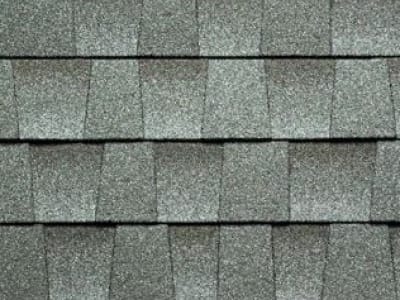 Limited Shingle Style Options
Average Life and Warranty
Average Impact and Wind Rating
Best roof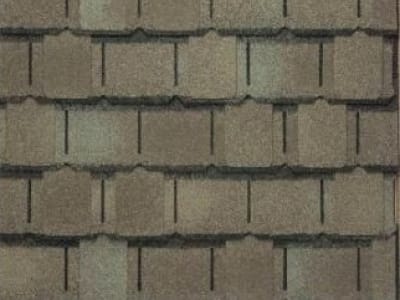 Bigger and Thicker Asphalt Shingle
Better Protection Against Algae
Longer Lasting Life and Warranty
Better Impact and Wind Rating
Metal Roof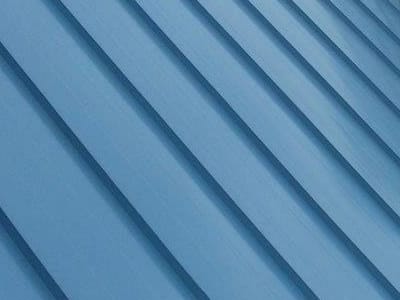 Better protection from fire
Better home cooling (UV Protection)
Best Impact and Wind Rating
Solar Roof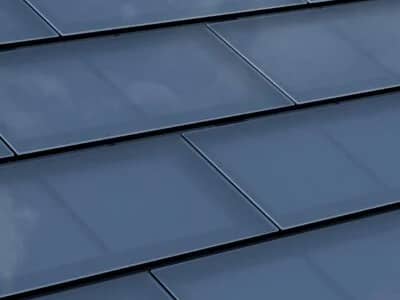 Up to 30% in Federal Tax Credits
Potential $0 Electricity Costs
Receive Your Utah Roof Replacement Cost Online Today In Seconds
No sign-up is required.

"Instant Roofers estimate was spot on. The contractor it recommended was excellent. All around a great experience."
Navigating the Complexities of Roof Replacement
The process of roof replacement is complex with an array of roof types and materials to consider. The final cost of your Utah roof replacement can fluctuate considerably, hinging on factors like your preferred roofing material, the condition of your existing roof, and any preparatory repairs needed.
Over the years, we've developed a suite of robust roofing calculators. A common thread we observed was that many individuals were unaware of their own roof's dimensions. To address this, we stepped in and simplified the equation, leaving you with more time to focus on what truly matters.
The Instant Roofer Utah Roof Replacement Cost Calculator is a free and efficient resource that can help ascertain your potential roof replacement cost. All it requires is a few quick inputs from your end. We value your time and peace of mind, ensuring that our approach remains devoid of unnecessary spam or upselling. Our primary aim is to answer your roof replacement queries straightforwardly and transparently.
Instant Roofer emerged from this simple idea – a collaboration between tech enthusiasts and experienced roofers to create an accessible, swift, and cost-effective solution for roof cost calculation, irrespective of your location in America.
And the best part? We're proudly 100% American owned, developed, and operated.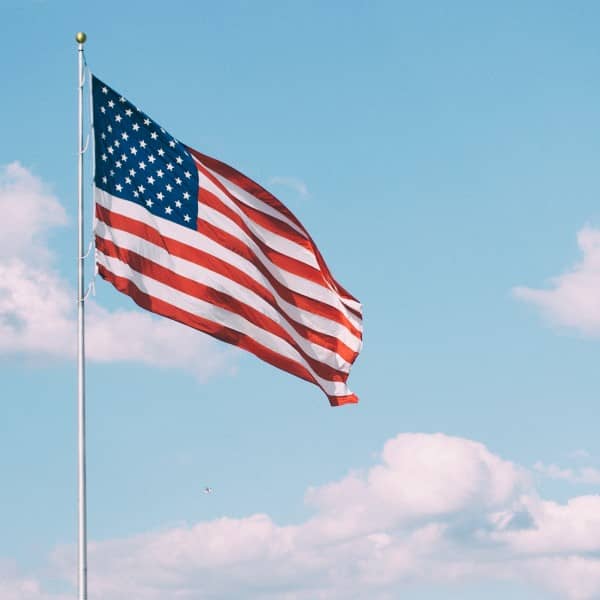 The Easiest Utah Roofing Calculator
Instantly get a estimate from local roofers in your area without ever leaving your home. We leverage big data and artificial intelligence to provide you with a fast, affordable, and accurate replacement cost on your roof.
How do we connect you with the best roofer? We analyze roofing contractors' pricing in your area and their ratings online. Ensuring you get the best price and highest-rated Utah Roofing contractor.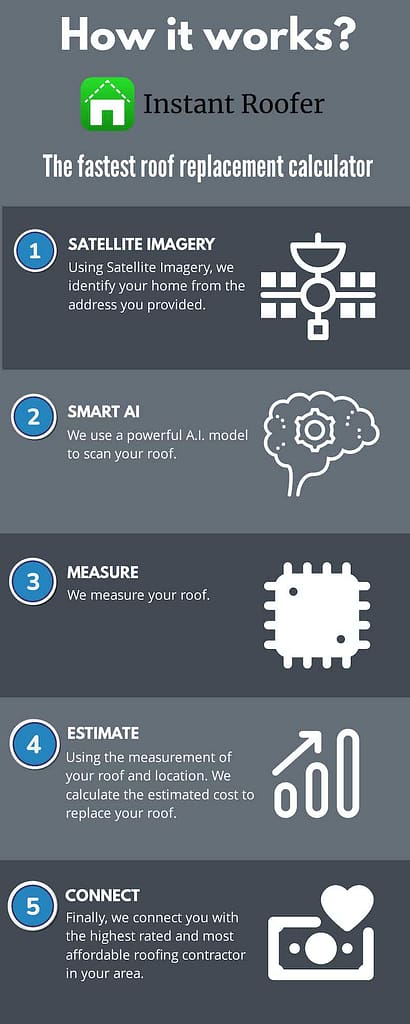 About Instant Roofer
We're frequently asked, "Are you a roofing company?" Our answer is both yes and no. Picture us as the facilitators of the roofing industry, leveraging technology to simplify the roofing process for not just you, but also for the roofing contractor.
Experience as Our Foundation
At Instant Roofer, our foundation lies in our rich experience. As an entity that blends the best of roofing companies and tech solutions, we're more than just a company; we're a transformative force in the roofing industry.
Innovation: The Core of Our Service
We aren't your average tech company. Our mission is driven by the combination of American roofing contractors and software developers, who are eager to bridge the gap between traditional practices and modern solutions.
Advanced Roofing Calculator
Our innovative Utah Roof Replacement Cost Calculator is a testament to our tech-first approach. This powerful tool provides quick, hassle-free estimates to homeowners in Utah, reflecting the trust placed in us.
Standing Behind Local Contractors
We're committed to supporting local businesses and upholding top-notch service. Our community includes an ever-growing network of trusted professionals, committed to delivering quality and reliability.
Transparent and Accurate Estimates
At Instant Roofer, we pride ourselves on offering transparent and accurate estimates. We consider multiple factors, from the average cost of roof replacement in Utah, the size of your home, to the specific details of your roofing project.
Commitment to a Hassle-free Experience
What truly sets us apart is our commitment to providing a hassle-free, transparent experience. We believe in respecting your right to make informed decisions without any unwanted pressure or spam.
Our Mission
Our mission is to provide free, useful tools to both homeowners and contractors in the roofing industry. We aim to create an environment that promotes informed decisions, quality work, and fair pricing. Instant Roofer is your trusted partner in your Utah roofing journey.
Top 20 Utah Roofing Contractors
Enter your address in our app to learn who has the best combination of reviews and pricing for your exact home. Updated: 9/27/23
Shingle Pro Roofing
(801) 567-9093
5
428 Google reviews
323 Gregson Avenue South
Salt Lake City, UT 84115
A1 Roofing Utah
(385) 338-3151
5
171 Google reviews
415 West 1200 North Street
Orem, UT 84057
Kanga Roof
(801) 845-0021
5
126 Google reviews
124 South Fairfield Road East
Layton, UT 84041
Kanga Roof
(801) 876-2000
5
97 Google reviews
3990 West Old Highway Road
Morgan, UT 84050
Utahfast Roofing Inc
(385) 240-9893
5
75 Google reviews
4656 W 4350 S
West Haven, UT 84401
Show 15 More

Dynamite Roofing
(801) 903-7687
5
62 Google reviews

1955 Rua Branco Drive
Sandy, UT 84093

Hanco Construction & Roofing
(801) 573-8405
5
62 Google reviews

6748 s Airport Road
West Jordan, UT 84084

Black Rock Roofing
(435) 522-8281
5
61 Google reviews

3674 2690 South
Hurricane, UT 84737

Some Guy Handyman and Roofing Service
(808) 282-2863
5
60 Google reviews

434 South 500 East Street
American Fork, UT 84003

Definitive Construction
(801) 252-5124
5
55 Google reviews

901 Baxter Drive
South Jordan, UT 84095

Rocky Mountain Roofing UT, LLC
(801) 201-2685
5
54 Google reviews

1733 Auburn Ridge Lane
Draper, UT 84020

Elite Services & Roofing
(801) 389-1256
5
49 Google reviews

341 E Oak Hollow Drive
Ogden, UT 84401

Definitive Construction Roofing Pros
(801) 252-5124
5
48 Google reviews

901 W Baxter Dr
South Jordan, UT 84095

R1 Roofing and Construction
(385) 469-0347
5
42 Google reviews

4187 West Shade Crest Lane
Herriman, UT 84096

R1 Roofing LLC
(385) 310-6208
5
40 Google reviews

4187 W Shade Crest Ln
Herriman, UT 84096

JM Roofing Solutions
(385) 775-1741
5
40 Google reviews

162 West 1500 North
Centerville, UT 84014

Chipman Roofing
(801) 664-2906
5
40 Google reviews

7065 S Commerce Park Dr
Midvale, UT 84047

Legacy Roofing
(801) 837-8182
4.9
480 Google reviews

570 E 1700 S Ste 201
Clearfield, UT 84015

Intermountain West Contractors
(801) 232-5690
4.9
366 Google reviews

3680 West 9000 South
West Jordan, UT 84088

MyRoof
(801) 515-3577
4.9
277 Google reviews

1564 West Hill Field Road
Layton, UT 84041
Don't see your company listed? Join our network!
Understanding the Average Cost of a New Roof in Utah
A new roof is a major investment, and at Instant Roofer, we're committed to helping you navigate this process with ease. Using our Utah new roof cost calculator, we consider variables such as roof size, complexity, and your choice of materials to provide an accurate estimate. The average cost can fluctuate based on these variables, but our ultimate aim is to offer a transparent, immediate, and dependable estimate.
What Are the Factors Affecting Utah New Roof Cost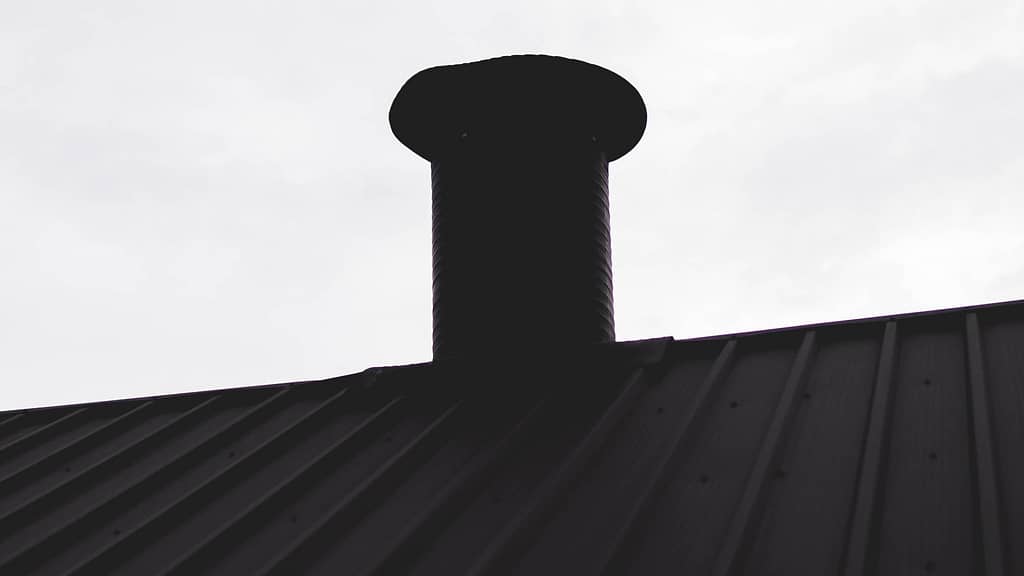 Navigating the factors that determine your Utah new roof cost can be challenging. We're here to help simplify this process. Let's examine these factors one by one:
Size: The size of your roof plays a significant role in the overall cost. A larger roof requires more materials and labor, leading to a higher overall cost. Our Utah roofing calculator can help you estimate the cost based on your roof's size.
Materials: The choice of roofing materials significantly impacts the cost of a new roof
Pitch: The pitch or slope of your roof also affects the cost. Steeper roofs require more materials and careful installation, which can increase the cost.
Cost: Remember that the lowest bid isn't always the best option. A well-done roofing job by a professional Utah roofing contractor can save you money in the long run by avoiding frequent repairs or premature replacement.
Location: Depending on your location within Utah, the cost of living, local wage rates, and even the weather can impact your Utah new roof cost.
Permits: Obtaining permits is often a necessary part of the roof replacement process. The cost of these permits can vary based on your local municipality's regulations.
Inspection: Inspection is typically needed before and after the roof replacement to ensure everything is up to code. While this is an added expense, it's a necessary step to guarantee the quality of your new roof.
Signs Indicating Your Utah Home Needs a New Roof
Recognizing when to invest in a new roof can be critical for maintaining the structural integrity of your home. Common signs include missing or cracked shingles, roof leaks, or sagging rooflines. Many of our partners are experienced Utah roofers are trained to assess the condition of your roof and recommend whether a repair or a complete replacement would be the best course of action. We can give you an estimate for a new roof… But only an experienced roofer can determine to repair or replace.
Roofing Material Options for Every Home
At Instant Roofer, we offer a variety of roofing materials including Architectural Asphalt Shingle, Designer Asphalt Shingle, Metal Roofing, and Solar Roofs. Whether you're looking for durability, aesthetic appeal, or energy efficiency, our Utah roofing contractor partners can deliver a roofing solution that caters to your specific needs.
Choosing a Trusted Roofing Company in Utah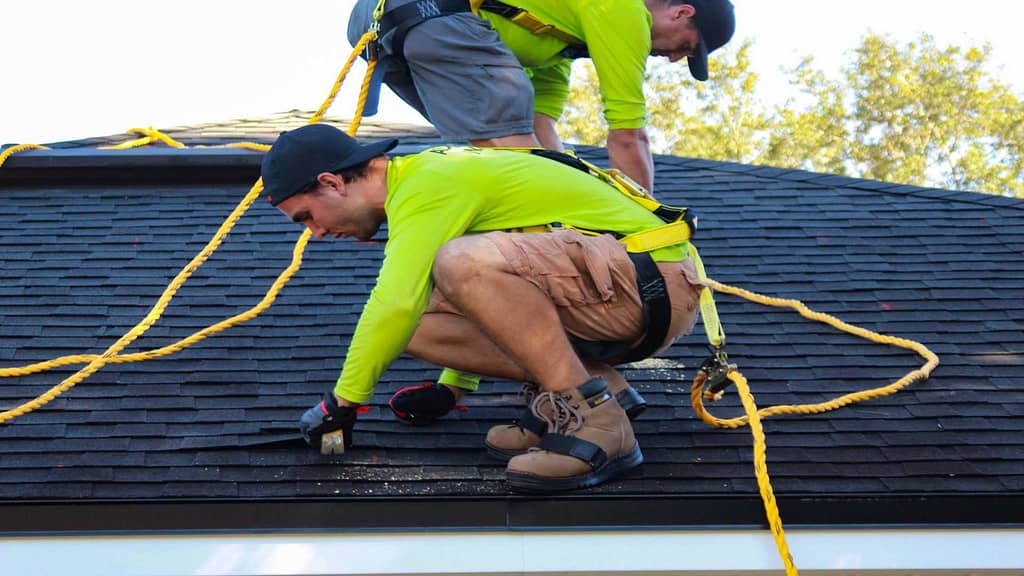 Instant Roofer takes pride in partnering with superior roofing service companies across Utah. We stand by our commitment to transparency, accuracy, and customer satisfaction. Our platform connects homeowners with top-rated Utah roofing contractors, making your roofing project a hassle-free experience. Trust Instant Roofer for all your roofing needs in Utah.
Utah Roofing FAQs
What is the Typical Time Frame for Installing a New Roof in Utah?

The duration for new roof installation can vary, largely dependent on factors such as roof size, complexity, the type of material being used, and the weather conditions during the project. On average, a professional Utah roofer can typically complete a new roof installation within 2-3 days.
Why Do Icicles on My Roof Indicate a Potential Problem?

Icicles forming along your roof might seem like a common occurrence during Utah winters. However, they could be a sign of a poorly insulated or ventilated attic. This can lead to ice dams – a buildup of ice that prevents proper drainage of melting snow, potentially causing water to seep under your shingles and into your home.
Does Algae Growth Impact the Health of My Roof?

While algae growth on your roof might not cause immediate damage, over time, it can lead to the premature aging of your shingles. If you notice dark streaks or discoloration, it's recommended to reach out to a Utah roofing contractor for evaluation.
What Are My Options for Residential Roofing Materials in Utah?

At Instant Roofer, we offer a variety of roofing materials suitable for the unique Utah climate. These options include Architectural Asphalt Shingles for a balance of durability and affordability, Designer Asphalt Shingles for enhanced aesthetic appeal, Metal Roofs for maximum longevity, and Solar Roofs for energy efficiency.
Is There a Limit to How Many Layers of Shingles Can Be Installed on a Utah Roof?

Utah building codes, like many others, generally allow up to two layers of roofing. However, it's often recommended to remove the existing layer before installing a new one. It's always best to consult with a trusted roofing professional to determine the right approach for your specific situation.
Thinking of financing your new Utah roof?
A new roof can be an unexpected cost. You may need to borrow some money to get it done. We've built a simple roof financing calculator to help you figure out your monthly payments.
Interesting Facts About Utah
| | |
| --- | --- |
| Average roof replacement price in Utah | $10,100 |
| The number of Utah roofs we've measured | 980,727 |
| Average Utah home size | 2,310 Square Feet |
| Average Utah property size (2020 Parcel Data) | 0.17 Acres or 7,700 Sqft |
| Largest zip code in Utah | 84083 – Wendover (4,981 Square Miles) |
| Average roof slope on Utah homes | 6/12 Pitch or 26.57 Degrees |
| Most common roof type in Utah | Asphalt Shingle |
| Utah's weather averages | Lows of 49F/9C to highs around 61F/16C |
| Utah's population estimated (2022) | 3 |
| Utah's Time Zone | Mountain Standard Time (GMT -6) |
| Utah's total square miles | 82,377 |
Data Collected 2021
See how your home compares to the average roof replacement price in Utah. You can get a free estimate for a new roof via our free roof cost calculator. Get instant roof replacement costs for your exact home and connect with the highest-rated roofing contractor near you.
The Most Popular Areas We Serve In Utah