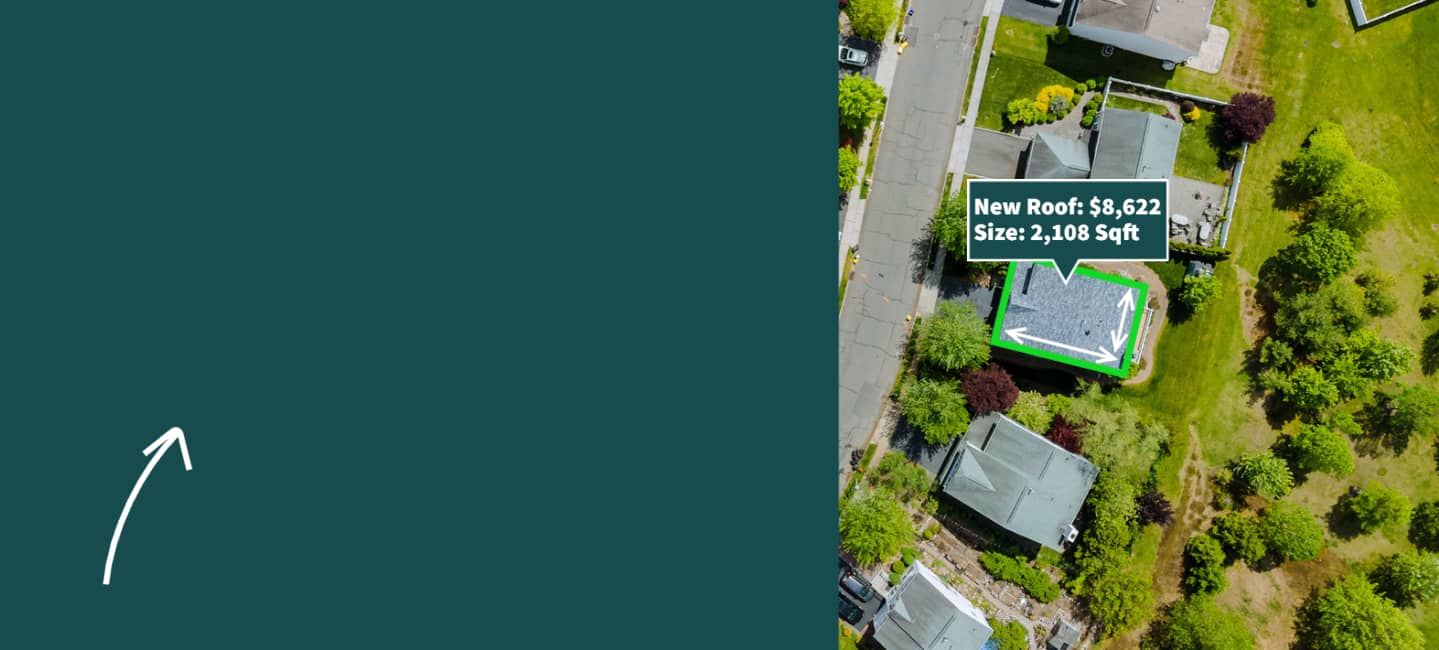 Iowa Roof Replacement Costs
Instantly get a Iowa new roof cost with our roofing calculator. See local Iowa roofing contractor prices for Asphalt, Metal, and Solar Roofing. Connect with a local Iowa Roofer today.
No signup required.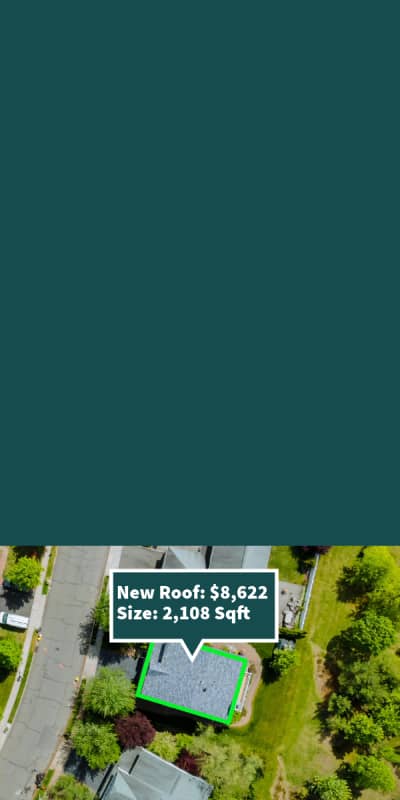 Iowa Roof Replacement Costs
Instantly get a Iowa new roof cost with our roofing calculator. See local Iowa roofing contractor prices for Asphalt, Metal, and Solar Roofing. Connect with a local Iowa Roofer today.
Wondering what it's going to cost to replace your roof in Iowa?

Measure
2,013,058 roofs scanned by our roof replacement cost calculator in Iowa

Estimate
Average roof replacement costs in Iowa is $7,000

Connect
Find a roofer ideally suited to service your home from the 570 highly-rated roofing contractors in Iowa
Top 20 Iowa Roofing Contractors
Enter your address in our app to learn who has the best combination of reviews and pricing for your exact home. Updated: 11/13/23
Freed Construction
(319) 239-0514
4.8
12 Google reviews
5729 Westminster Drive
Cedar Falls, IA 50613
Sonntag Roofing LLC
(515) 681-5951
5
323 Google reviews
1402 Walnut St
Dallas Center, IA 50063
Sonntag Roofing, LLC
(515) 681-5951
5
323 Google reviews
1402 Walnut Street
Dallas Center, IA 50063
Wegner Roofing & Solar
(515) 985-5454
5
177 Google reviews
1301 50th Street
West Des Moines, IA 50266
Walter Roofing + Solar
(515) 343-6955
5
154 Google reviews
8450 Hickman Road
Clive, IA 50325
Show 15 More

RoofSmart
(515) 661-1159
5
151 Google reviews

6617 Scenic Ridge Court
Johnston, IA 50131

Centennial Home Improvement, LLC
(563) 888-5501
5
142 Google reviews

501 West 76th Street
Davenport, IA 52806

Advanced Roofing & Exteriors, LLC
(515) 890-0029
5
112 Google reviews

6915 Vista Drive
West Des Moines, IA 50266

Advanced Roofing & Exteriors
(515) 890-0029
5
112 Google reviews

6915 Vista Dr
West Des Moines, IA 50266

Sieren Roofing Services LLC
(563) 210-6555
5
112 Google reviews

4011 Belle Avenue
Davenport, IA 52807

Ultimate Exteriors
(515) 419-7459
5
83 Google reviews

3839 Merle Hay Road
Des Moines, IA 50310

Evenhouse Roofing
(563) 726-2128
5
82 Google reviews

4711 North Brady Street
Davenport, IA 52806

Larec Roofing
(641) 430-4957
5
69 Google reviews

115 7th Street Southeast
Mason City, IA 50401

DL Roofing & Construction
(712) 577-4217
5
67 Google reviews

2703 10th Street
Sioux City, IA 51105

Ideal Roofing Co., L.L.C.
(712) 204-6267
5
52 Google reviews

3311 Idlewood Street
Sioux City, IA 51104

Delgado's Roofing
057704615
5
47 Google reviews

3805 15th Street
Des Moines, IA 50313

BIG Roofing
(515) 577-9567
5
41 Google reviews

5751 Northeast 22nd Street
Des Moines, IA 50313

Genesis Roofing
(515) 202-1667
5
40 Google reviews

1695 Rio Valley Drive
Clive, IA 50325

Golden Eagle Construction
(515) 708-4027
5
40 Google reviews

110 Tama St
Boone, IA 50036

Waddle Exteriors & Roofing
(515) 233-5442
4.9
367 Google reviews

105 South 11th Street
West Des Moines, IA 50248
Don't see your company listed? Join our network!
In the roofing industry, we find many dedicated professionals and outstanding companies committed to delivering top-notch products and services. However, obtaining a roofing quote can sometimes be a complex, lengthy process. That's where Instant Roofer steps in. Our vision is clear: simplify the process of getting a roofing estimate by removing the need for extensive paperwork. So, we've created a new, straightforward approach to calculating your roofing cost with our Iowa roofing calculator.
Enter your address into Instant Roofer.
Confirm your home via Satellite Imagery.
Instantly view your estimated cost and roof size.
Submit the information to receive an estimate from the most affordable, top-rated Iowa roofer.
Discover the Most Cost-Effective, Top-Rated Iowa Roofer in No Time.
Searching for a reliable roofing contractor? With our Iowa Roofing Calculator, you can rest assured that you'll get superior service for your home. We evaluate every contractor's experience, know-how, and pricing, to find the best fit Iowa roofing contractor tailored to your unique needs.
Four Tailored Roofing Options Just for You
At Instant Roofer, we understand that every home has its unique needs and every homeowner has their individual preferences. This understanding drives us to offer a range of roofing solutions that are custom-made for your specific needs, budget, and tastes. Whether you're after durability, aesthetics, or energy efficiency, we have a solution for you.
Take advantage of our Iowa roofing calculator to explore and contrast the costs of four diverse yet equally resilient roofing materials. Regardless of your choice, count on us to connect you with the most effective and highest-rated Iowa roofing contractor for your project.
Better Asphalt Roof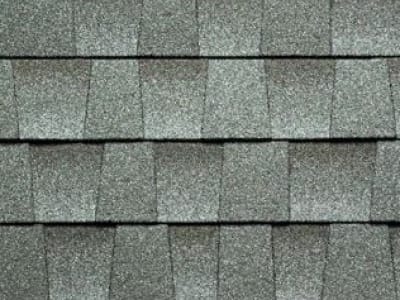 Limited Shingle Style Options
Average Life and Warranty
Average Impact and Wind Rating
Best Asphalt Roof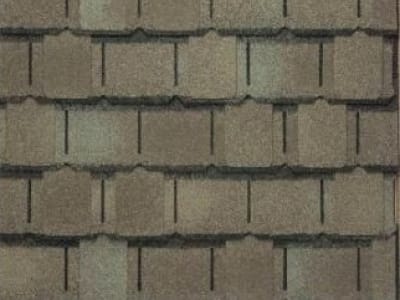 Bigger and Thicker Asphalt Shingle
Better Protection Against Algae
Longer Lasting Life and Warranty
Better Impact and Wind Rating
Metal Roof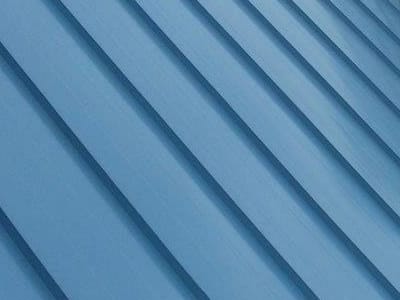 Better protection from fire
Better home cooling (UV Protection)
Best Impact and Wind Rating
Solar Roof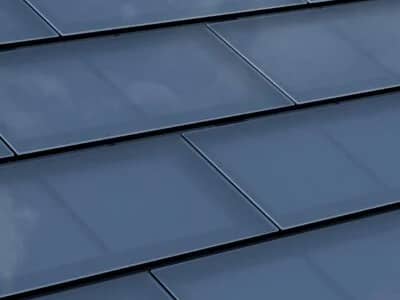 Up to 30% in Federal Tax Credits
Potential $0 Electricity Costs
Clay/Terra Cotta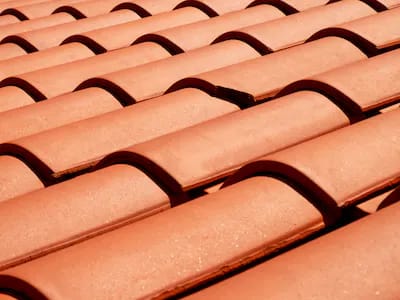 Durable Against Sun & Wind
Slate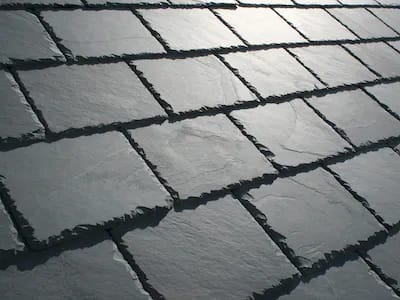 Durable & Low Maintenance
Cedar Shake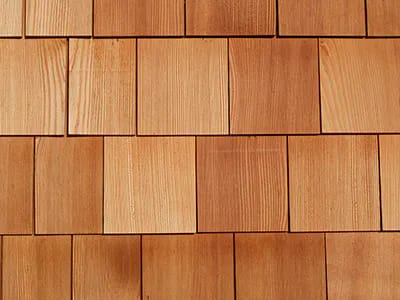 Flat Roofing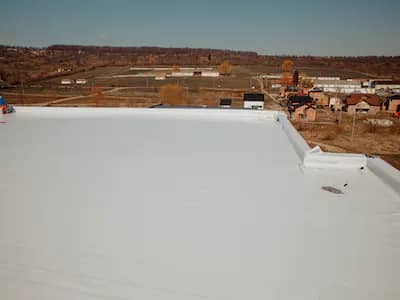 Copper
Fire, Wind & Hail Resistant
Concrete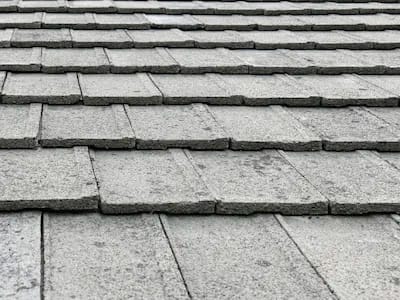 Durable & Low Maintenance
Solar Panels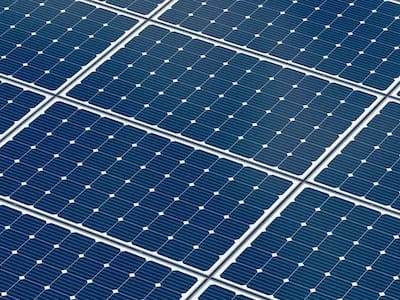 Up to 30% in Federal Tax Credits
Potential $0 Electricity Costs
Receive Your Iowa Roof Replacement Cost Online Today In Seconds
No sign-up is required.

"Instant Roofers estimate was spot on. The contractor it recommended was excellent. All around a great experience."
How We Are Different
When contemplating a roof replacement, it's essential to investigate all the factors that may influence the cost of your installation. What is the condition of your existing roof? How much material will be required? Having these questions addressed before contacting contractors can facilitate a smoother process.
We've observed that many homeowners are uncertain about the dimensions of their roof. So, we've devised this calculator to help resolve these queries. It eliminates the guesswork, paving the way for a professional team to commence work on your property swiftly.
Our Iowa Roofing Calculator is engineered to assist you in determining the cost of a new roof. We are committed to aiding you without inundating you with spam or trying to upsell other products. Our sole focus is on ensuring the best possible experience for you during the roof replacement process.
Instant Roofer sprang from this very concept. It's the culmination of tech enthusiasts and roofing experts coming together to construct the simplest, quickest, and most economical way to estimate a roof cos anywhere in the United States.
Best part… We're 100% owned, developed, and operated by Americans.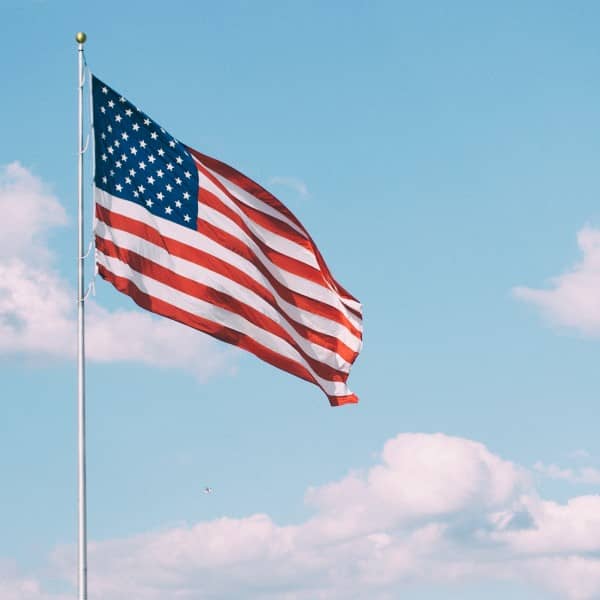 The Most User-Friendly Iowa Roofing Calculator
Are you considering a roof replacement but unsure about the costs? With our Iowa roofing calculator, you can quickly receive an estimate from a local roofer without stepping out of your home. We employ big data and artificial intelligence to deliver a swift, economical, and precise estimate for your Iowa roof replacement cost.
How do we match you with the premier roofer? We scrutinize the pricing of roofing contractors in your area and their online ratings. This analysis ensures you secure the most cost-effective and highest-rated Iowa roofer for your project. With Instant Roofer, finding the best fit for your roofing needs has never been easier.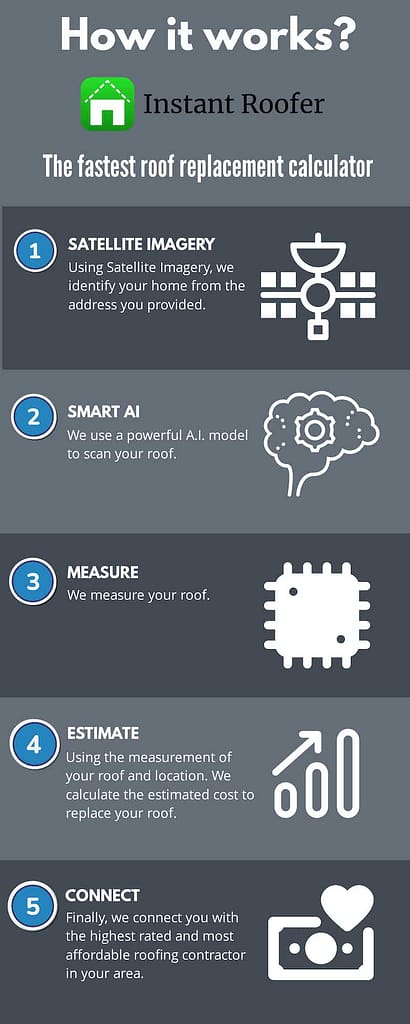 About Instant Roofer
Are we a roofing company? We often encounter this question. To answer that, yes, but we're also so much more. Consider us the innovators of the roofing industry, much like how UBER transformed transportation. By leveraging technology, we simplify the roofing process for everyone involved, both the homeowner and the roofing contractor.
How We Serve You
Investing in a new roof can be significant, with the average Iowa new roof cost hovering around $7,000. However, we've simplified the process of roof replacement. By utilizing AI, we've accurately gauged the roof sizes of more than 129 million American homes.
We're networked with local Iowa roofing companies across all counties. We've filtered down to only the cream of the crop—highly-rated roofers in your area who consistently deliver quality.
Every Iowa roofing contractor in our network has provided their per-square-foot pricing to install a new roof. We combine this with their online ratings to identify the best-qualified Iowa roofer in your area, ensuring you receive top-tier service.
Our Support for Roofing Contractors
Roofing can be a complex business, with numerous factors like pitch, facets, eaves, ridges, and more coming into play. We kickstart the process with a preliminary estimate, though we always advocate for a precise quote.
Contrary to other platforms, we don't indiscriminately distribute your data to numerous roofers. We handpick the best Iowa roofer for your area and collaborate with them to provide all necessary project details.
True to our name, Instant Roofer is about quick and reliable service. The moment you accept your online roof replacement estimate, we spring into action. We promptly notify the chosen roofer of your project and validate the Iowa roofing contractor with you.
How Much Does Roof Replacement Cost in Iowa
Replacing a roof in Iowa is an investment that pays off in terms of improved home value, energy efficiency, and protection against Iowa's weather. The average cost of a new roof in Iowa can range from $5,000 to $10,000 or more, depending on various factors. Use our user-friendly Iowa roofing calculator to get an accurate estimate for your specific project.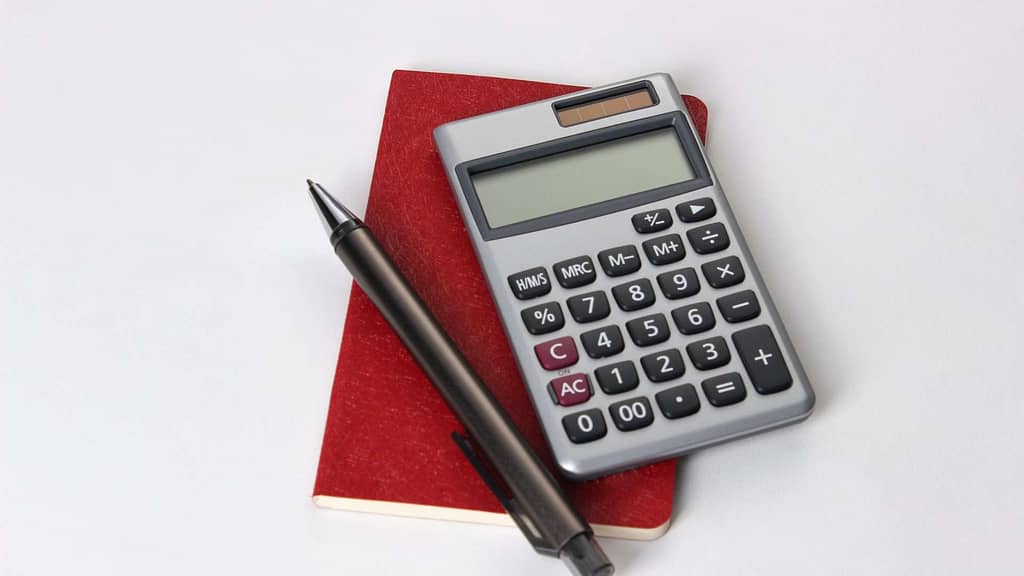 Factors Affecting Iowa New Roof Cost
Various elements play into the overall cost of a new roof in Iowa. Here, we'll dive into some of these key factors, helping you understand what influences the final quote you receive for your roof replacement project.
Size: The size of your roof is a primary determinant of your roofing cost. Larger roofs require more materials and more labor, leading to higher costs.
Materials: The type of roofing materials you choose significantly impacts the overall cost. While asphalt shingles are a popular, budget-friendly choice, options like Designer Asphalt Shingle, Metal Roofing, and Solar Roof can offer greater durability and energy efficiency, albeit at a higher price point.
Pitch: The pitch or slope of your roof affects the complexity of the project. Steeper roofs are more challenging to work on, which can increase labor costs.
Labor Cost: Labor costs vary by region and by the specific Iowa roofing contractor you choose. Remember that while it might be tempting to go with the lowest quote, it's essential to ensure the roofer has the necessary experience and reputation for quality work.
Location: Your location can impact the cost due to regional price differences for materials and labor, as well as specific local building codes that must be adhered to.
Permits: The cost of obtaining necessary permits can also factor into your overall roof replacement cost. The specifics can depend on local regulations and the scale of your project.
Inspection: A thorough roof inspection is a crucial part of the process, identifying potential issues that could impact the replacement project. The cost of this inspection can add to your overall Iowa roof replacement cost.
Choosing the Right Materials for Your Roof Replacement
The material you choose for your roof can significantly impact the total cost, durability, and aesthetic appeal of your roof. Here's an overview of the four main roofing options we have on our Iowa roofing calculator.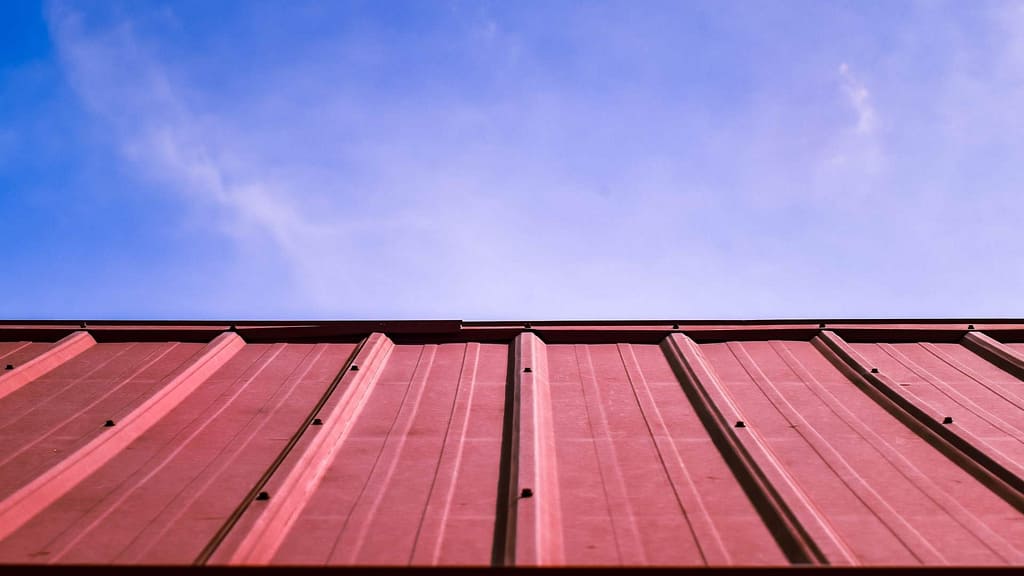 Architectural Asphalt Shingle : These shingles are a popular choice for many homeowners due to their balance of cost-effectiveness, durability, and aesthetic appeal. They have a multidimensional texture that gives them a high-end appearance. On average, architectural asphalt shingles can cost between $350 and $500 per square (a roofing square is equal to 100 square feet).
Designer Asphalt Shingle: Designer asphalt shingles are a premium option that offers exceptional durability and a range of styles and colors to mimic natural materials like wood or slate. The cost for designer shingles is typically higher, ranging from $450 to $700 per square.
Metal Roofing: Metal roofs offer excellent durability and energy efficiency, and they can last twice as long as asphalt roofs. They are also resistant to fire, rot, and insect damage. However, they can be more expensive, with prices typically ranging from $700 to $1,200 per square.
Solar Roof: Solar roofs are at the forefront of green technology, providing energy efficiency and potentially significant savings on electricity costs. The initial investment is the highest among these options, with costs ranging from $2,000 to $2,500 per square. However, the potential energy savings over time and possible tax credits can help offset the initial cost.
Additional Costs of Roof Replacement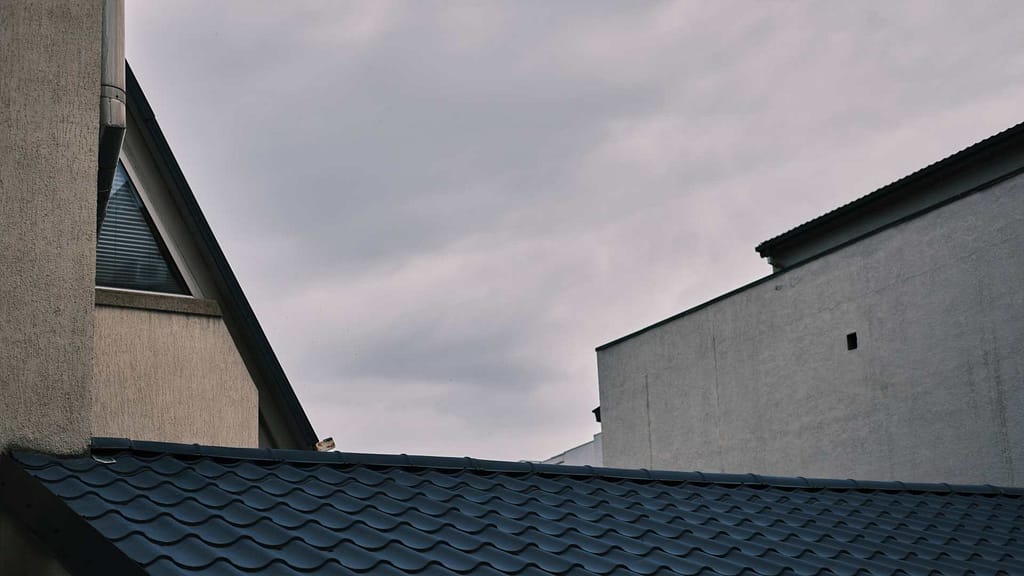 Here's a closer look at these potential costs, so you have a comprehensive understanding of your total Iowa roof replacement cost.
Existing Roof Removal: Before a new roof can be installed, the old roofing materials must be removed. This process requires labor and disposal, which can add a significant cost to the project, particularly if you have multiple layers of shingles on your existing roof.
Roof Inspection: A professional roof inspection is generally necessary before installing a new roof to identify any hidden issues. This is an essential preventive measure to avoid costly repairs down the line and can add to your overall costs.
Underlying Structural Repairs: If the inspection reveals damage to the underlying structure of your roof, such as rot or water damage, these issues will need to be addressed before your new roof is installed.
Roof Features: Roof features such as chimneys, skylights, and ventilation systems can complicate a roofing job and add to the overall cost. Each of these features may require specialized flashing or additional materials.
Roof Warranty: Many roofers offer warranties on their work, which can provide peace of mind but may also add to your initial costs. Be sure to understand what's covered under your warranty and how long it lasts.
Roof Insurance: While homeowner's insurance may cover some types of roof damage, you might want to consider additional roof insurance, especially if you're in an area prone to severe weather.
Clean Up and Disposal Fees: After your new roof is installed, the old materials need to be cleaned up and properly disposed of, which can add to your overall costs. Make sure to ask your roofer if these fees are included in their quote.
Iowa Weather Impacts Roof's Lifespan
The main risks to your house roof in Iowa include severe weather conditions such as strong winds, hailstorms, and heavy snowfall. Opting for materials that can withstand these weather conditions can result in a longer lifespan for your roof and better energy efficiency for your home.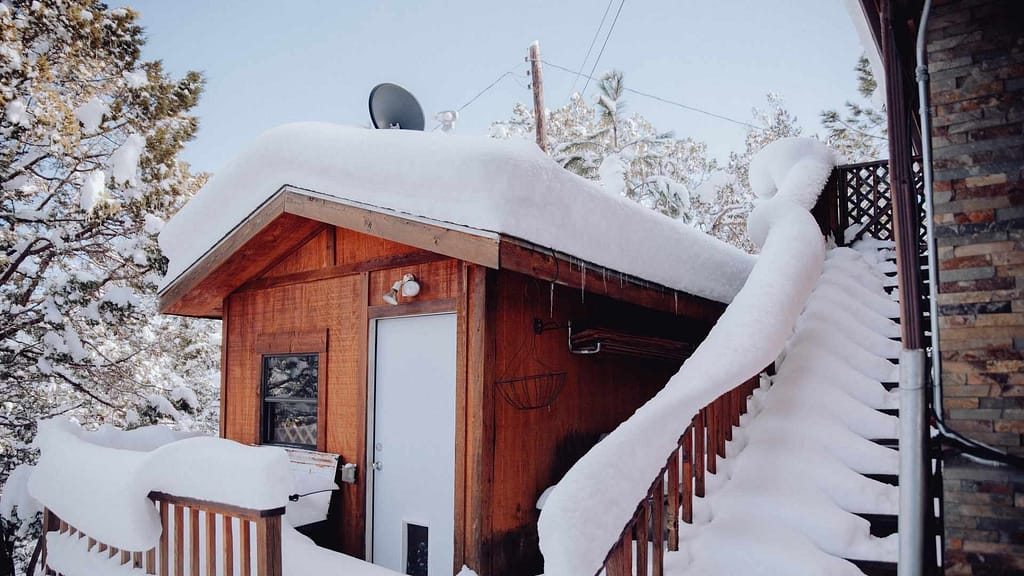 Signs You Need a New Roof
Age: Most roofs last between 20 to 25 years. If your roof is in this age range, it may be time to consider a replacement.
Leaks and Water Damage: If you see water stains on your ceiling or walls, it's a clear sign of a roof leak that needs to be addressed.
Missing or Damaged Shingles: Shingles that are missing, cracked, or curling at the edges can indicate that your roof is nearing the end of its lifespan.
Shingle Granules in Gutters: If your gutters are full of shingle granules, it's a sign that your shingles are deteriorating.
Sagging Roof: A sagging roof is a serious issue that can indicate structural damage. If you notice a sagging area on your roof, it's time to call a professional.
Moss or Algae Growth: While moss or algae growth doesn't necessarily mean you need a new roof, it can lead to premature roof decay if not addressed.
Rising Energy Bills: If your heating or cooling costs are increasing, it could be a sign that your roof's insulation is deteriorating.
Visible Light Through Roof Boards: If you can see sunlight coming in through your roof boards when you're in the attic, it's a clear sign that you need a roof replacement.
Frequent Roof Repairs: If you're constantly needing to repair your roof, it might be more cost-effective in the long run to get a new roof.
DIY vs. Professional Replacement
While DIY roof replacement might seem like a cost-effective option, it can lead to additional expenses if not done correctly. A professional Iowa roofing contractor will ensure that your roof is installed correctly, adheres to local building codes, and is able to withstand Iowa's weather conditions.
Iowa Roofing FAQs
How often should I inspect my roof for damage?

It's advisable to inspect your roof for damage at least twice a year, preferably in the spring and fall. However, in the Iowa climate, where severe weather can often occur, it may be beneficial to check for damage after any significant weather events.
What are the signs of roof damage caused by severe weather in Iowa?

Signs of weather-related damage can include missing or damaged shingles, granules in the gutters, leaks or water damage inside the house, dents or bruises on shingles (from hail), or a sagging roof. If you notice any of these signs, it's important to get an assessment from a professional Iowa roofer.
Are there any specific building codes or regulations for roofing in Iowa?

Yes, Iowa has specific building codes and regulations in place to ensure the safety and durability of roofs. These can include rules about the type of materials you can use, the slope and structure of your roof, and requirements for insulation and ventilation. Make sure any Iowa roofer you hire is familiar with these codes.
What maintenance tasks should I perform to extend the lifespan of my roof?

Regular maintenance tasks that can extend the lifespan of your roof include cleaning your gutters regularly, checking for and replacing damaged shingles, inspecting your roof for leaks or water damage, and ensuring your attic has adequate insulation and ventilation.
How can I protect my roof from ice dams and snow buildup during winter?

Proper insulation and ventilation are key to preventing ice dams and snow buildup on your roof. This includes insulating your attic to prevent heat loss through the roof, and ensuring your gutters are clean and free of debris to facilitate proper drainage.
Interesting Facts About Iowa
Thinking of financing your new Iowa roof?
A new roof can be an unexpected cost. You may need to borrow some money to get it done. We've built a simple roof financing calculator to help you figure out your monthly payments.
The Most Popular Areas We Serve In Iowa