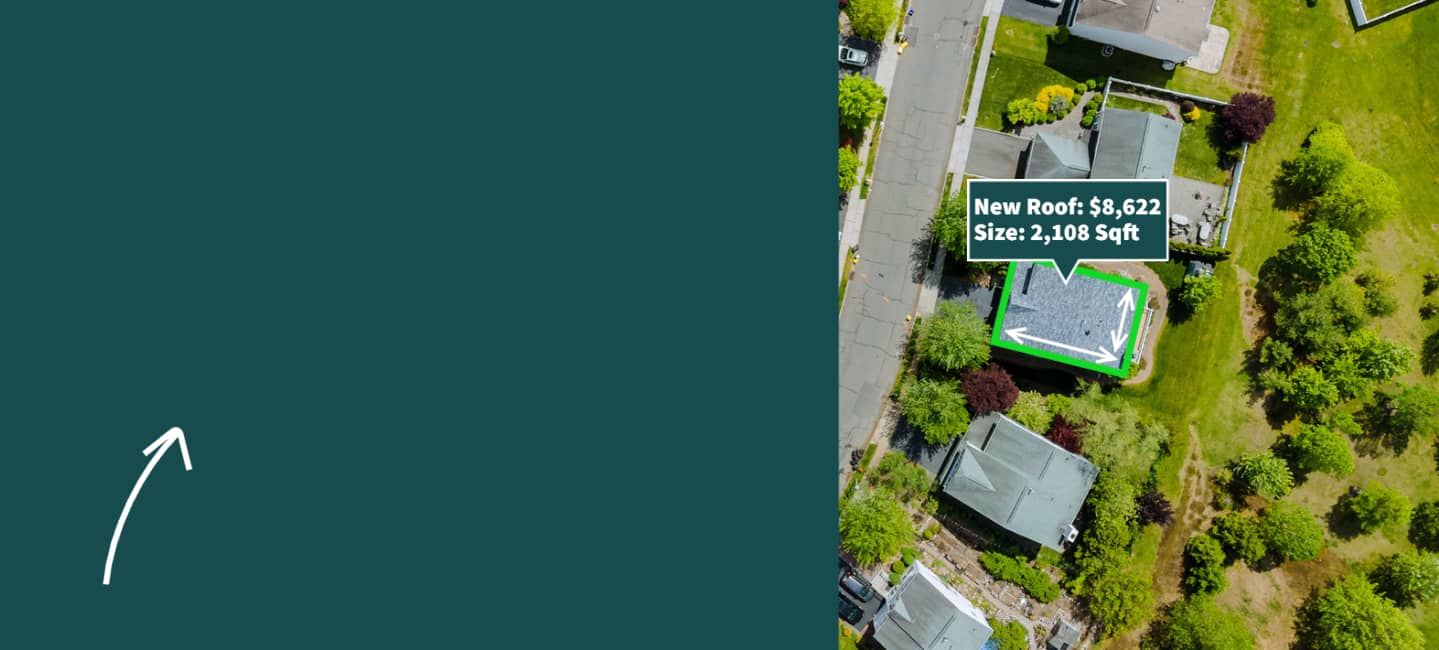 Pennsylvania Roof Replacement Costs
Instantly get a Pennsylvania new roof cost with our roofing calculator. See local Pennsylvania roofing contractor prices for Asphalt, Metal, and Solar Roofing. Connect with a local Pennsylvania Roofer today.
No signup required.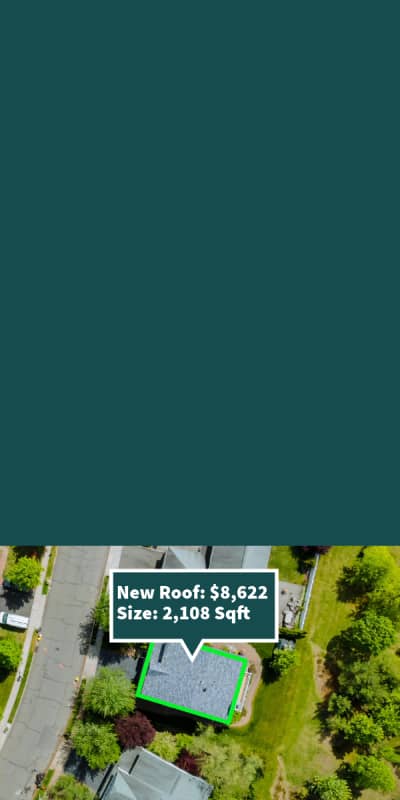 Pennsylvania Roof Replacement Costs
Instantly get a Pennsylvania new roof cost with our roofing calculator. See local Pennsylvania roofing contractor prices for Asphalt, Metal, and Solar Roofing. Connect with a local Pennsylvania Roofer today.
Considering a Roof Replacement in Pennsylvania? Get an Estimate Instantly.

Measure
4,801,366 roofs scanned in Pennsylvania

Estimate
Average new roof cost in Pennsylvania is $7,680

Connect
1,831 highly-rated roofing contractors in Pennsylvania
We understand that your time is valuable. Navigating through paperwork or waiting for a roof replacement cost estimate can be time-consuming. At Instant Roofer, we leverage advanced technology to provide swift, accurate estimates, ensuring you receive exceptional service. Our Pennsylvania new roof cost calculator allows you to get a no-obligation estimate online without any sign-up process. Here's how it works:
Enter your address into Instant Roofer.
Confirm your home via Satellite Imagery.
Instantly view your estimated cost and roof size.
Submit the information to receive an estimate from the most affordable, top-rated Pennsylvania roofer.
With these simple steps, you are well on your way to safeguarding your home with a quality, cost-effective new roof.
Discover the Top-Rated and Most Affordable Pennsylvania Roofer Instantly!
We are steadfast in our belief that every homeowner deserves transparent information about Pennsylvania roof replacement cost, enabling them to make informed decisions regarding their home's upkeep. For this reason, we've developed our Pennsylvania Roofing Calculator. This innovative tool incorporates variables such as the contractor's experience, expertise, and pricing to identify the optimal choice tailored to your unique requirements.
Choose Between Four Simple Roofing Options
At Instant Roofer, we know that every home is unique, and each homeowner has specific preferences when it comes to roofing materials. Our goal is to provide you with options that cater to your individual needs and budget. Whether you're looking for durability, aesthetic appeal, or energy efficiency, we've got you covered.
Our Pennsylvania roofing calculator allows you to explore and compare the costs of four different types of roofing materials, namely: Standard Asphalt, Best Asphalt, Metal Roof, and Solar Roof. Each of these options has its unique advantages, and we are confident that one will be a perfect fit for your home.
Take a moment to learn about these materials and see what aligns with your requirements. No matter what you decide, you can trust us to connect you with the top-rated Pennsylvania roofing contractor for your project.
Better Roof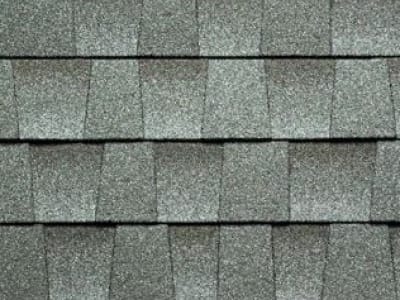 Limited Shingle Style Options
Average Life and Warranty
Average Impact and Wind Rating
Best roof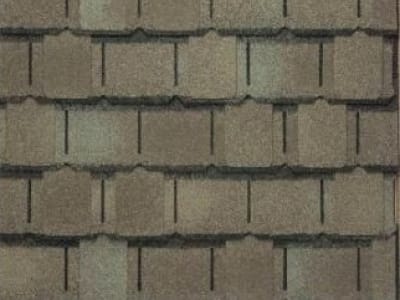 Bigger and Thicker Asphalt Shingle
Better Protection Against Algae
Longer Lasting Life and Warranty
Better Impact and Wind Rating
Metal Roof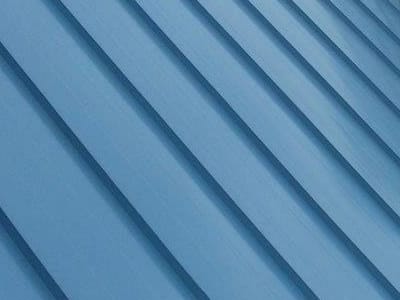 Better protection from fire
Better home cooling (UV Protection)
Best Impact and Wind Rating
Solar Roof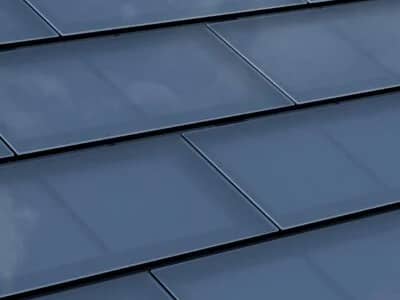 Up to 30% in Federal Tax Credits
Potential $0 Electricity Costs
Receive Your Pennsylvania Roof Replacement Cost Online Today In Seconds
No sign-up is required.

"Instant Roofers estimate was spot on. The contractor it recommended was excellent. All around a great experience."
Our Unmatched Approach to Pennsylvania Roofing Services
Your roof is a major contributor to your home's value, and replacing it is a significant investment. Numerous factors come into play when making this considerable decision, including the current state of your roof and potential repairs needed before installation. The Pennsylvania roof replacement cost varies depending on your unique needs, and it's crucial to explore multiple options for the best deal.
Over the years, we've developed roofing calculators to assist homeowners. However, we spotted a recurring issue: homeowners struggled with determining their roof size. Consequently, we innovated a superior solution. Rather than requiring homeowners to undergo a tedious process of calculating roof dimensions, liaising with salespersons, and decoding their roof complexity, we offer a streamlined alternative. Simply input your address into our system, and you'll receive an immediate estimate for your Pennsylvania new roof cost.
While there are numerous platforms out there, none genuinely prioritize helping you determine your roof replacement cost. They're more interested in acquiring your contact details or pushing other products. At Instant Roofer, our commitment is different. Our Pennsylvania Roof Replacement Cost Calculator is designed with user convenience in mind: no spam, no unrelated sales pitches.
Instant Roofer was conceived from this unique philosophy. We united a team of tech enthusiasts and experienced Pennsylvania roofers to create the simplest, fastest, and most affordable tool to calculate roof cost across America.
And the best part… We're 100% owned, developed, and operated by Americans, catering to our fellow countrymen's roofing needs with unwavering dedication and expertise.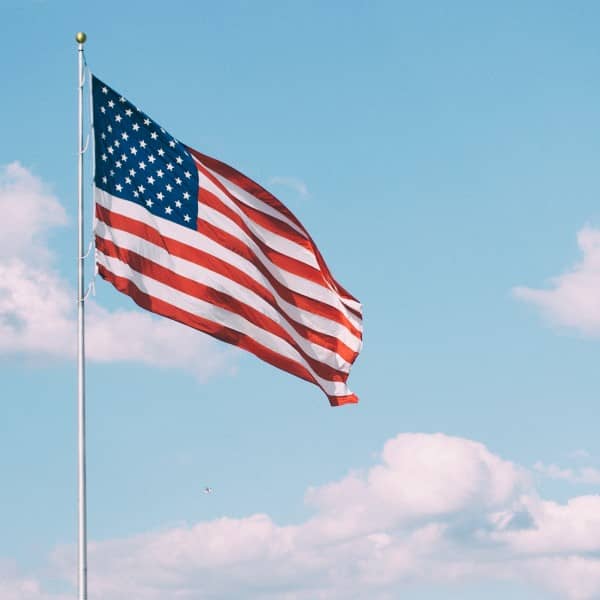 The Easiest Pennsylvania Roofing Calculator
Quickly and easily get a replacement cost for your roof, without leaving home. Get out of the cold now and get an estimate from roofers in your area with Instant Roofer.
How do we connect you with the best roofer? We analyze roofing contractors' pricing in your area and their ratings online. Ensuring you get the best price and highest-rated Pennsylvania Roofing contractor.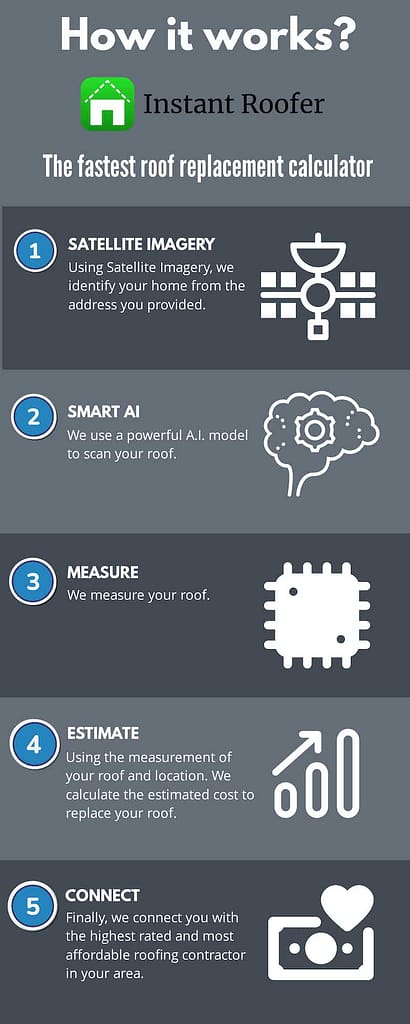 About Instant Roofer
Rooted in Experience
Built upon the synergy of roofing contractors and software developers, Instant Roofer aims to revolutionize the roofing industry by offering cutting-edge, user-friendly tools. Our roots are firmly planted in the rich soil of hands-on experience and industry knowledge, empowering us to understand and address the unique needs of homeowners and contractors alike.
Innovation at Our Core
We're not just another tech company – we're a coalition of American roofing contractors and software developers driven by a shared goal. We seek to bridge the gap between traditional practices and modern solutions, bringing clarity, accuracy, and convenience to your roofing project.
Advanced Roofing Calculator
With our innovative Pennsylvania Roof Replacement Cost Calculator, we've created a game-changing tool that gives homeowners a quick, hassle-free way to estimate their new roof costs. Proudly developed in the USA, our calculator has scanned over 4.8 million roofs in Pennsylvania, reflecting the trust homeowners place in our services.
Supporting Local Contractors
We provide a platform that promotes local businesses and ensures top-notch service. Our community of Pennsylvania contractors now includes 394 professionals, committed to delivering quality and reliability.
Transparent and Accurate Estimates
Our estimates consider a multitude of factors – from the state average of $7,680 for roof replacement or the average home size of 1,700 sqft, to specific factors like your roofing material choice, your roof's complexity, and your location in Pennsylvania.
Committed to a Hassle-free Experience
What truly sets Instant Roofer apart is our commitment to a hassle-free, transparent experience. We respect your right to make informed decisions without unwanted spam or sales pressure.
Our Mission
Our clear mission is to provide free tools to homeowners and contractors in the roofing industry, fostering a space for informed decisions, quality workmanship, and fair pricing. Trust Instant Roofer as your partner in your Pennsylvania roofing journey.
Top 20 Pennsylvania Roofing Contractors
Enter your address in our app to learn who has the best combination of reviews and pricing for your exact home. Updated: 9/27/23
Blue Collar Restoration Services LLC
(717) 628-3030
4.9
94 Google reviews
398 York Street
Hanover, PA 17331
Strickland Brothers Construction LLC
(717) 226-4781
5
13 Google reviews
13 Goodyear Road
Carlisle, PA 17015
Professional Construction Solutions LLC
(814) 592-8585
4.8
51 Google reviews
276 Nellik Ln
Johnstown, PA 15909
MKS Construction
(717) 324-4497
5
13 Google reviews
360 West Mount Airy Road
Stevens, PA 17578
Certitude Roofing LLC
(610) 924-7270
4.8
217 Google reviews
18 E Lancaster Ave
Malvern, PA 19355
Show 15 More

O'Leary Roofing
(570) 994-6004
5
457 Google reviews

102 Tanite Road
Stroudsburg, PA 18360

A. Brooks Construction, Inc. Kanga Roof
(215) 752-6145
5
480 Google reviews

2911 Ford Road
Bristol, PA 19007

O'Leary Roofing Co
(570) 994-6004
5
452 Google reviews

102 Tanite Rd
Stroudsburg, PA 18360

Angelo's Roofing Inc.
(814) 490-8483
5
648 Google reviews

1504 Cherry Street
Erie, PA 16502

DePalma Construction Inc.
(717) 638-1131
5
334 Google reviews

29 Tannery Road
Dillsburg, PA 17019

DePalma Construction Inc
(717) 638-1131
5
333 Google reviews

29 Tannery Rd
Dillsburg, PA 17019

Diversified Roofing Co
(717) 442-8422
5
272 Google reviews

5681 West Lincoln Highway
Parkesburg, PA 19365

MY Pittsburgh Roofing
(412) 218-7082
5
259 Google reviews

4552 McKnight Rd Ste 6
Pittsburgh, PA 15237

Pinnacle Roofing & Construction Co.
(814) 722-5184
5
211 Google reviews

1829 West 26th Street
Erie, PA 16508

Davinci Roofing-Gutters
(609) 331-6466
5
211 Google reviews

609 South Olds Boulevard
Fairless Hills, PA 19030

Roofs By Tip Top
(833) 847-8671
5
190 Google reviews

1086 Taylorsville Rd
Washington Crossing, PA 18977

Disaster Solutions Inc
(610) 457-0095
5
184 Google reviews

1345 Byberry Road
Bensalem, PA 19020

Miller Property Services
(717) 680-0831
5
172 Google reviews

237 Penn Street
Hanover, PA 17331

J&E Structures
(814) 308-0490
5
170 Google reviews

1375 Nittany Valley Drive
Bellefonte, PA 16823

Glick's Exteriors and Roofing Philadelphia
(610) 810-1290
5
162 Google reviews

5804 Old Philadelphia Pike
Gap, PA 17527
Don't see your company listed? Join our network!
Average Cost for Roof Installation in Pennsylvania
In Pennsylvania, roof replacement costs hinge on an amalgam of elements such as quality of workmanship, materials, and warranties. For a median Pennsylvania home, the average roof installation cost typically ranges from $7,000 to $15,000 with statewide average at $7,680 for a basic asphalt roof. However, with Instant Roofer's Pennsylvania roofing calculator, you can get an accurate Pennsylvania new roof cost within seconds, personalized to your specifications.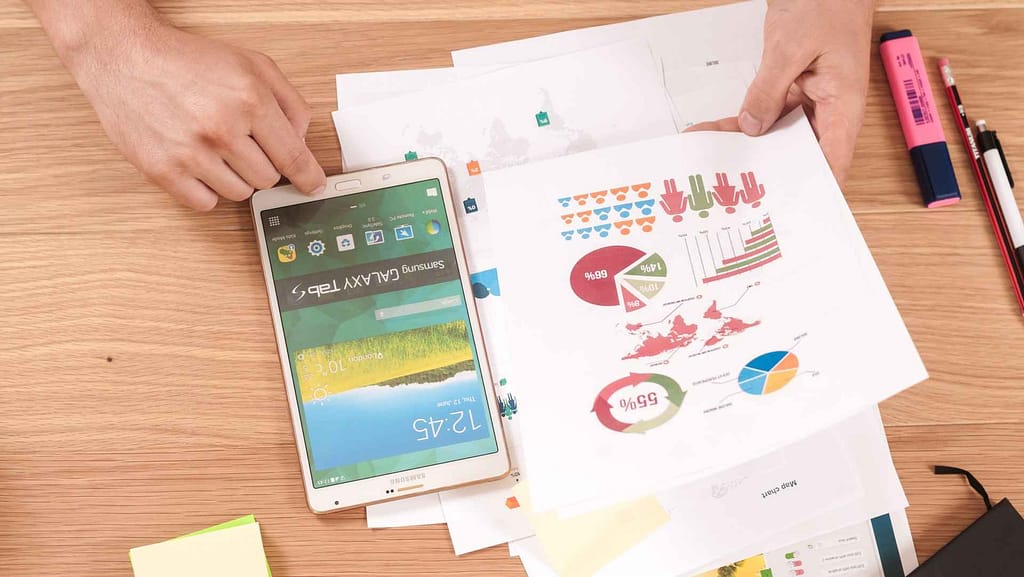 Key Factors Determining the Price of a New Roof in Pennsylvania
Roof Complexity: The cost varies with different roof styles and shapes, considering factors like roof slope, pitch, and the number of stories in your home.
Roof Condition: A deteriorated roof deck may escalate the cost due to necessary replacements before installing new underlayments and shingles.
Shingle Type: The materials selected for your roof, whether it be Architectural Asphalt Shingle, Designer Asphalt Shingle, Metal Roofing, or Solar Roof, can significantly impact the cost.
Roof Size: A larger roof necessitates more materials and time, thereby elevating the cost.
Time of Installation: Roofing contractors are busiest during the summer, which might surge prices due to higher demand.
Impact of Roof Size and Material on Roof Replacement Cost
Both the size of your roof and the type of roofing material are major determinants of cost. The size directly influences cost as materials are priced per square footage. The material type also plays a role, with options like metal, composite, or cedar shake roofs costing more due to their durability, aesthetics, and installation complexity. However, with our Pennsylvania roofing calculator, you can explore various combinations of size and materials and receive an immediate estimate.
Steep Slope Roofing Costs in Pennsylvania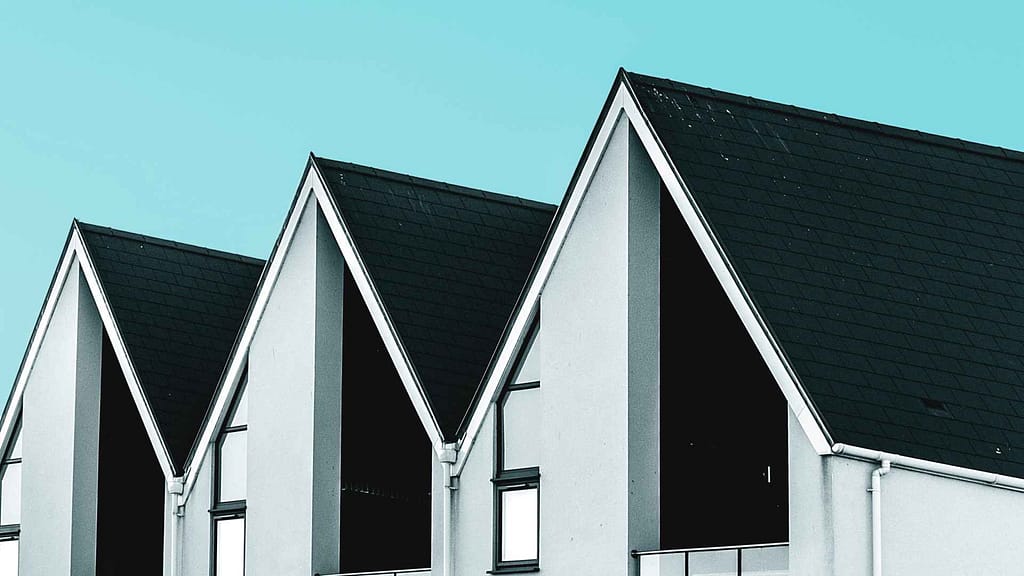 Roof slope also influences the Pennsylvania roof replacement cost. Steeper slopes require additional safety equipment and more time, ensuring the same level of quality and attention compared to simpler roofing jobs. The added time and equipment will inevitably raise the cost of your roof installation. But don't worry, our Pennsylvania roofing calculator factors in your roof's size, style, and steepness, offering you a customized cost estimate.
Seasonal Variations in Pennsylvania Roofing Prices
Roofing prices can vary based on the season. Fall is often the ideal season for a new roof installation in Pennsylvania due to the moderate weather conditions, which allows roofers to work longer hours without becoming exhausted from overheating. In contrast, winter and the peak of summer may be less favorable due to extreme weather conditions and high demand for roofing contractors respectively. Despite this, Instant Roofer can connect you with a highly rated Pennsylvania roofer any time of the year, ensuring you get the best price and service.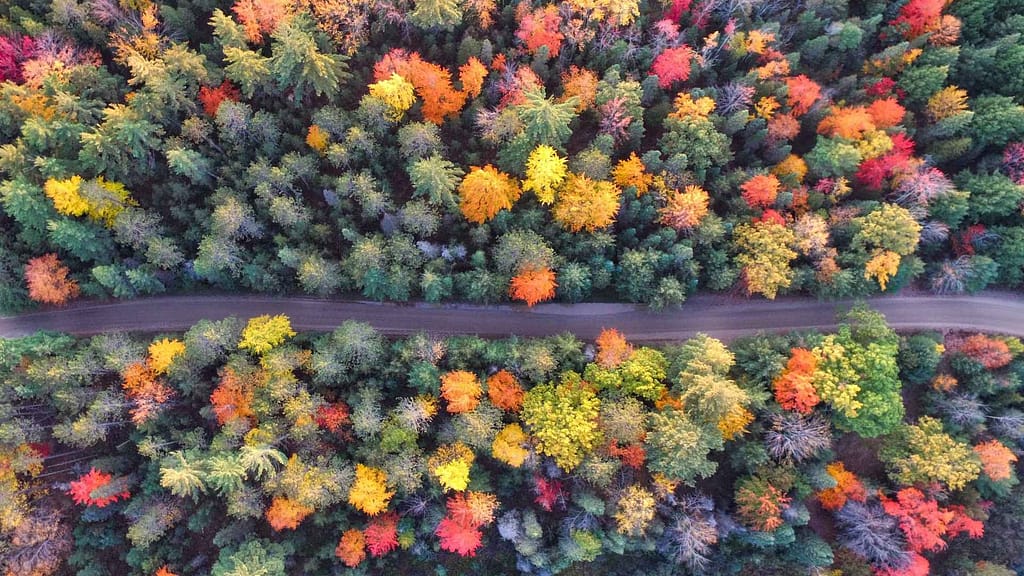 Pennsylvania Roofing FAQs
Should I obtain multiple quotes for roof replacement in Pennsylvania?

Definitely. It's recommended to gather multiple estimates to ensure you're getting a fair Pennsylvania roof replacement cost. However, with Instant Roofer's Pennsylvania roofing calculator, you can instantly receive an accurate cost estimate, saving you the hassle of contacting multiple contractors.
How can I identify a good Pennsylvania roofing contractor?

A good Pennsylvania roofer will have positive online reviews, appropriate licensing and insurance, and a solid track record. Instant Roofer analyzes ratings and reviews of local roofing contractors, helping you connect with the highest-rated Pennsylvania roofing contractor in your area.
What should I consider before hiring a Pennsylvania roofer?

Before hiring a Pennsylvania roofing contractor, ensure they're licensed and insured, and check their online reviews. Also, discuss the costs, materials, and the timeline of the project in detail. With Instant Roofer, you can skip the tedious research part, as we provide all this information and more.
Can I negotiate a Pennsylvania roof replacement cost?

While it's possible to negotiate, it can be a challenge without a thorough understanding of the costs involved. Instant Roofer's Pennsylvania roofing calculator provides a transparent cost breakdown, giving you the knowledge to negotiate effectively.
What is the best time of year to replace a roof in Pennsylvania?

Fall is often considered the best time for roof replacement in Pennsylvania due to moderate weather. However, Instant Roofer can help you find a quality Pennsylvania roofer at any time of the year.
Which type of asphalt shingle is the best?

Architectural and designer asphalt shingles are typically the best choices due to their durability, appearance, and longevity. 3 Tab will get the job done. But a designer shingle will give your home more curb appeal.
Thinking of financing your new Pennsylvania roof?
A new roof can be an unexpected cost. You may need to borrow some money to get it done. We've built a simple roof financing calculator to help you figure out your monthly payments.
Interesting Facts About Pennsylvania
| | |
| --- | --- |
| Average roof replacement price in Pennsylvania | $7,680 |
| The number of Pennsylvania roofs we've measured | 4,801,366 |
| Average Pennsylvania home size | 1,700 Square Feet |
| Average Pennsylvania property size (2020 Parcel Data) | 0.28 Acres or 12,500 Sqft |
| Largest zip code in Pennsylvania | 17745 – Lock Haven (230 Square Miles) |
| Average roof slope on Pennsylvania homes | 6/12 Pitch or 26.57 Degrees |
| Most common roof type in Pennsylvania | Asphalt Shingle |
| Pennsylvania's weather averages | Lows of 48F/9C to highs around 59F/15C |
| Pennsylvania's population estimated (2022) | 13,011,844 |
| Pennsylvania's Time Zone | Eastern Standard Time (GMT -4) |
| Pennsylvania's total square miles | 44,742 |
Data Collected 2021
See how your home compares to the average roof replacement price in Pennsylvania. You can get a free estimate for a new roof via our free roof cost calculator. Get instant roof replacement costs for your exact home and connect with the highest-rated roofing contractor near you.
The Most Popular Areas We Serve In Pennsylvania