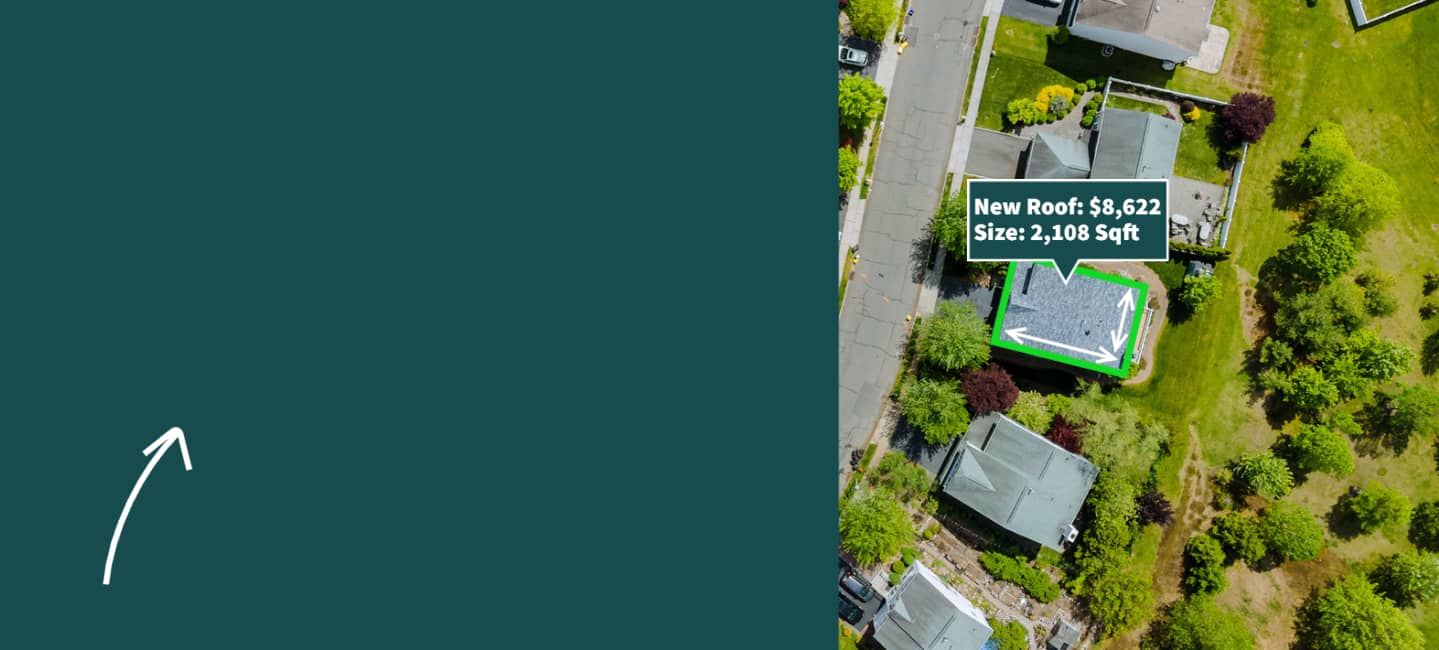 Delaware Roof Replacement Costs
Instantly get a Delaware new roof cost with our roofing calculator. See local Delaware roofing contractor prices for Asphalt, Metal, and Solar Roofing. Connect with a local Delaware Roofer today.
No signup required.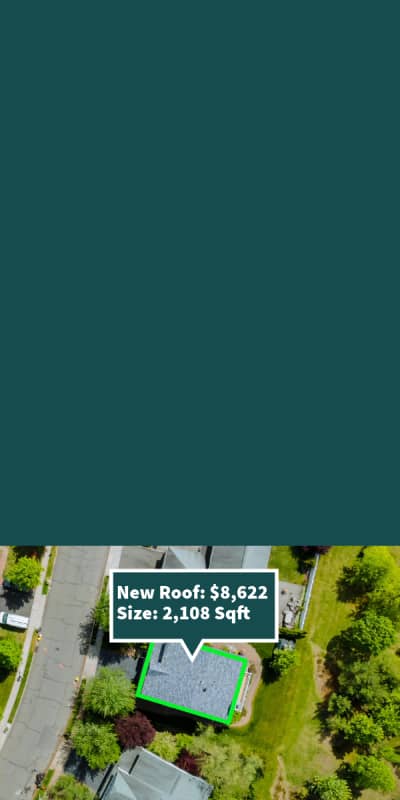 Delaware Roof Replacement Costs
Instantly get a Delaware new roof cost with our roofing calculator. See local Delaware roofing contractor prices for Asphalt, Metal, and Solar Roofing. Connect with a local Delaware Roofer today.
Contemplating the cost of a roof replacement in Delaware?

Measure
331,473 roofs scanned in Delaware

Estimate
Average new roof cost in Delaware is $7,650

Connect
185 highly-rated roofing contractors in Delaware
Uncertainty can be daunting. That's where Instant Roofer comes in, providing an easy and efficient solution to put your mind at ease. Through a seamless digital process, homeowners like you can instantly access an estimate from a pool of top-notch Delaware roofing contractors in our network. The process is straightforward, and the results, transparent.
Enter your address into Instant Roofer.
Confirm your home via Satellite Imagery.
Instantly view your estimated cost and roof size.
Submit the information to receive an estimate from the most affordable, top-rated Connecticut roofer.
An accurate roof replacement cost estimate is delivered to you, just like that. To cater to diverse homeowner preferences, we've streamlined our offerings into four main roof types. These include the dependable Standard Asphalt roof, the superior Designer Asphalt roof, the resilient Metal roof, and the innovative Solar roof.
Make your selection based on the estimate, your budget, and what aligns best with your lifestyle and needs. With Instant Roofer, gaining insight into Delaware's new roof cost has never been simpler. We're here to empower you with knowledge and connect you with the best Delaware roofing contractor for your project.
Discover Delaware's Top-Rated and Most Affordable Roofers in Moments.
Should you be on the hunt for a new roof, our Delaware Roof Replacement Cost Calculator is your go-to resource. This powerful tool eliminates guesswork, providing a convenient way to gauge the expertise, competency, and cost of local Delaware roofing contractors. Now, scheduling an appointment with a trusted Delaware roofer has been made remarkably effortless.
By displaying a comprehensive analysis of each roofer's experience, skills, and pricing, we empower homeowners like you to make informed decisions. Here at Instant Roofer, we're committed to connecting you with the best fit for your project while ensuring that the Delaware new roof cost aligns with your budget. Experience the convenience of quick, reliable, and comprehensive roofing solutions with us. See our four simple options for a new roof below:
Better Roof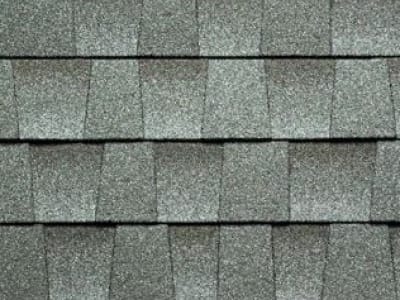 Limited Shingle Style Options
Average Life and Warranty
Average Impact and Wind Rating
Best roof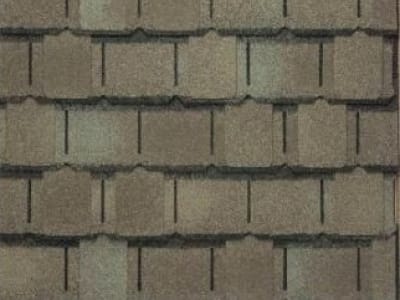 Bigger and Thicker Asphalt Shingle
Better Protection Against Algae
Longer Lasting Life and Warranty
Better Impact and Wind Rating
Metal Roof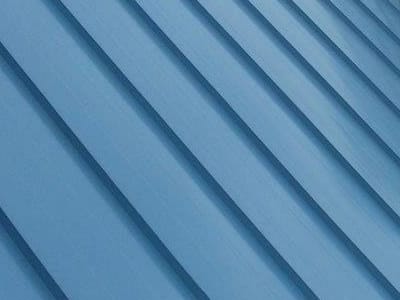 Better protection from fire
Better home cooling (UV Protection)
Best Impact and Wind Rating
Solar Roof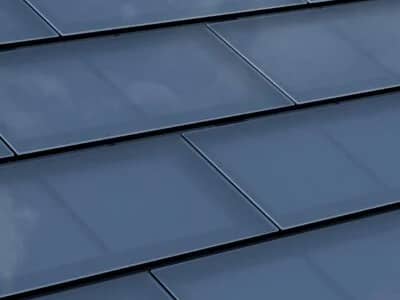 Up to 30% in Federal Tax Credits
Potential $0 Electricity Costs
Receive Your Delaware Roof Replacement Cost Online Today In Seconds
No sign-up is required.

"Instant Roofers estimate was spot on. The contractor it recommended was excellent. All around a great experience."
Embracing a Different Approach
Navigating the intricacies of roofing can often be a daunting task. The array of roof types and materials to choose from is vast, and the final tally for your Delaware roof replacement cost can fluctuate significantly based on your budget and preferences. The price variance in roofing materials, influenced by their quality and durability, coupled with labor costs that are subject to local rates and seasonal fluctuations, adds complexity to the process.
In our experience with developing roofing calculators, we identified a recurring issue: homeowners were generally unsure about the precise dimensions of their roofs. The conventional approach involved homeowners rummaging through their attics, measuring their roofs, and calculating square footage—a cumbersome and time-consuming process. A new idea emerged. What if we could simplify this process, eliminating the need for homeowners to determine their roof dimensions, negotiate with salespeople, or grapple with understanding roof complexity?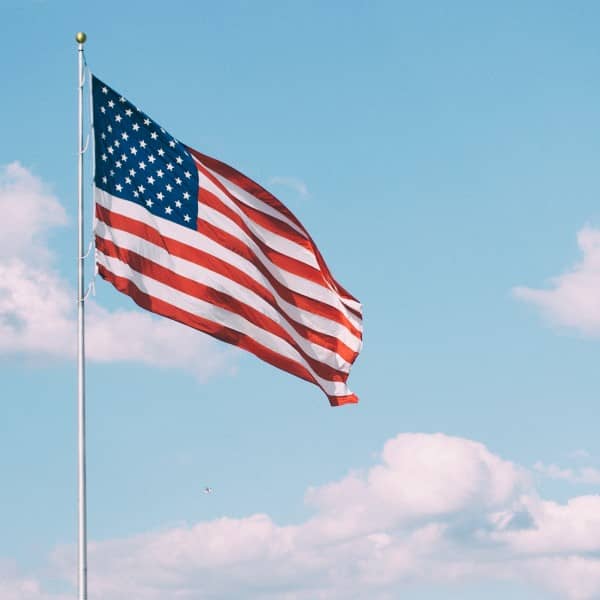 Are you considering a new roof in Delaware? Have you scoured countless websites and apps, only to find they fail to genuinely assist you in determining your roof replacement cost? That's where Instant Roofer steps in. Our Delaware Roof Replacement Cost Calculator operates on a unique principle: we aim to inform, not inundate you with spam or sales pitches. We're dedicated to addressing your queries about roof replacements sans the common industry gimmicks.
Instant Roofer sprang from this innovative concept, integrating the technical prowess of digital experts with the practical knowledge of experienced roofers. The result? An efficient, rapid, and affordable solution to calculate roofing costs across America.
The cherry on top? Instant Roofer is entirely American—owned, developed, and operated. We're proud of our homegrown roots and the service we provide to fellow Americans, simplifying the path to high-quality, affordable roofing.
Introducing the Most User-Friendly Delaware Roofing Calculator
Instant Roofer stands as a complimentary, cutting-edge tool that delivers real-time estimates for your roofing project. Harnessing the power of big data and artificial intelligence, we equip you with a speedy, cost-effective means to gain a comprehensive understanding of your Delaware new roof cost.
But how do we align you with the ideal Delaware roofer for your project? Our approach is thorough and data-driven. We meticulously scrutinize the pricing of various roofing contractors within your locality, coupled with their online ratings. Our goal? To ensure you receive the optimal balance of quality and cost. With us, you're guaranteed the most competitive price and the highest-rated Delaware roofing contractor. This is the promise of Instant Roofer: a seamless, informed roofing experience.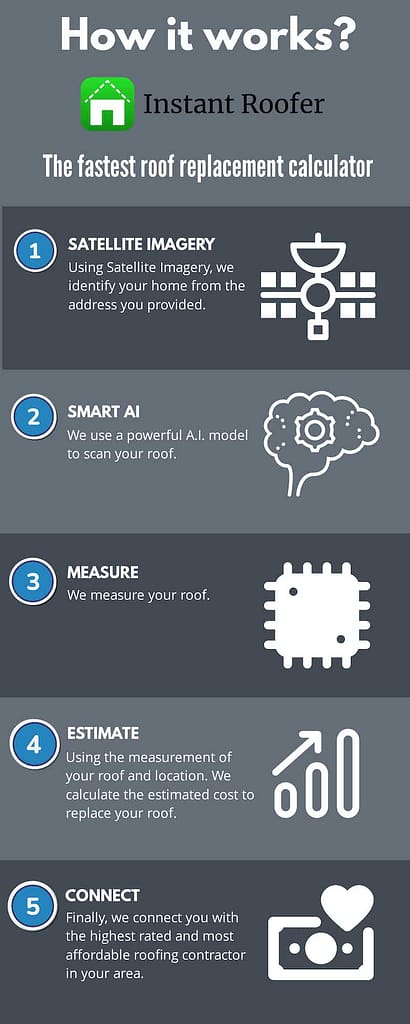 Interesting Facts About Delaware
| | |
| --- | --- |
| Average roof replacement price in Delaware | $7,650 |
| The number of Delaware roofs we've measured | 331,473 |
| Average Delaware home size | 1,800 Square Feet |
| Average Delaware property size (2020 Parcel Data) | 0.20 Acres or 9,100 Sqft |
| Largest zip code in Delaware | 19947 – Georgetown (119 Square Miles) |
| Average roof slope on Delaware homes | 4/12 Pitch or 18.43 Degrees |
| Most common roof type in Delaware | Asphalt Shingle |
| Delaware's weather averages | Lows of 44F/6C to highs around 53F/12C |
| Delaware's population estimated (2022) | 989,948 |
| Delaware's Time Zone | Eastern Standard Time (GMT -4) |
| Delaware's total square miles | 1,949 |
Data Collected 2021
See how your home compares to the average roof replacement price in Delaware. You can get a free estimate for a new roof via our free roof cost calculator. Get instant roof replacement costs for your exact home and connect with the highest-rated roofing contractor near you.
About Instant Roofer
We're often asked, "Are you a roofing company?" The answer is both yes and no. Picture us as the UBER for roofing—an innovative intermediary using technology to streamline the roofing process for homeowners and roofing contractors alike.
Investing in a new roof can be substantial. In Delaware, the average new roof cost hovers around $7,650. At Instant Roofer, our goal is to simplify this process. By employing artificial intelligence, we've measured the roof sizes of over 129 million homes across America, paving the way for accurate estimates.
Our network is composed of local Delaware roofing companies spread across all counties, but not just any contractors. We're talking about the highest-rated roofers in your area.
Each Delaware roofing contractor within our network provides their price per square foot for a new roof installation. By assessing each contractor's price in conjunction with their rating, we identify the best-qualified Delaware roofing contractor in your vicinity to assist you.
Roofing can indeed be complex. Roofers analyze numerous data points, including pitch, facets, eaves, ridges, and more. We initiate the process by providing a ballpark estimate, while always advising obtaining an actual quote for precision.
Contrary to other roof replacement cost companies, we're selective with your data. We identify the best roofer in your area and collaborate with them to ensure they're equipped with the necessary details to execute your new roofing project effectively.
The 'instant' in Instant Roofer is not an overstatement. The moment you accept your online roof replacement estimate via our Delaware roofing calculator, we spring into action. We promptly notify the roofer of an upcoming project, order the required report for the job, confirm your designated Delaware roofing company, and kickstart the process to replace your roof. With Instant Roofer, you're in good hands.
Understanding Roof Replacement in Delaware
If you're a homeowner considering a roof replacement in Delaware, you've probably been trying to get a sense of the associated costs. The figures you might encounter can vary wildly, which often breeds confusion and uncertainty. It's here where Instant Roofer offers a solution. Our unique, online service does away with ambiguity by providing homeowners a clear, concise, and, most importantly, realistic estimate that accounts for the whole story behind your roofing requirements.
By using our cutting-edge algorithm, we've managed to streamline the process of connecting homeowners with a top-tier roofing company in Delaware. This approach guarantees an optimal balance between quality and cost, saving you from the pitfalls of overcharging and subpar service. Whether you need a new installation or a complete roof replacement, trust Instant Roofer to be your guiding hand.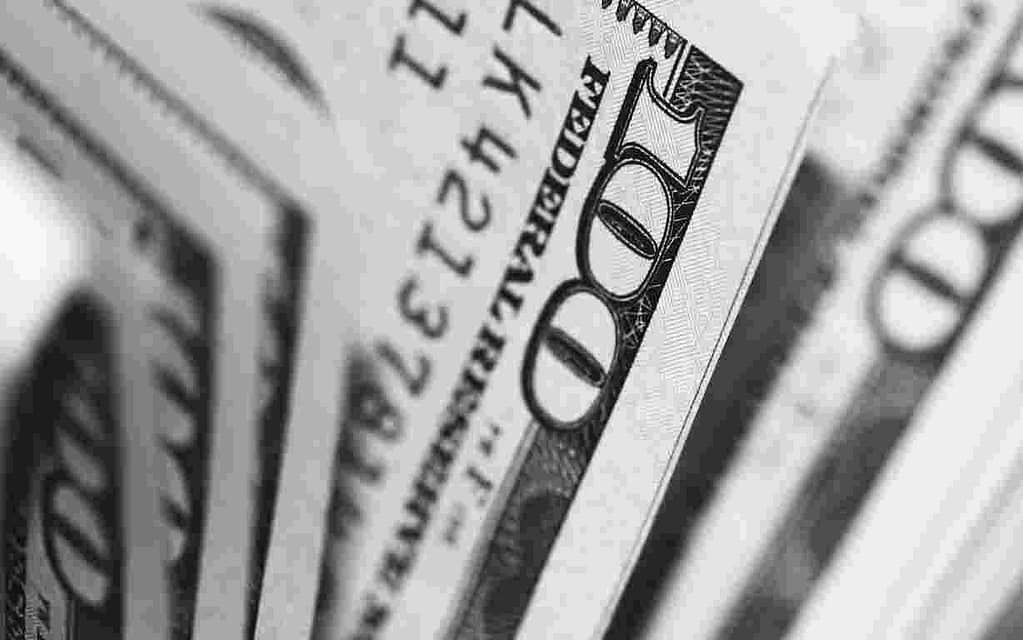 Factors that Influence New Roof Cost in Delaware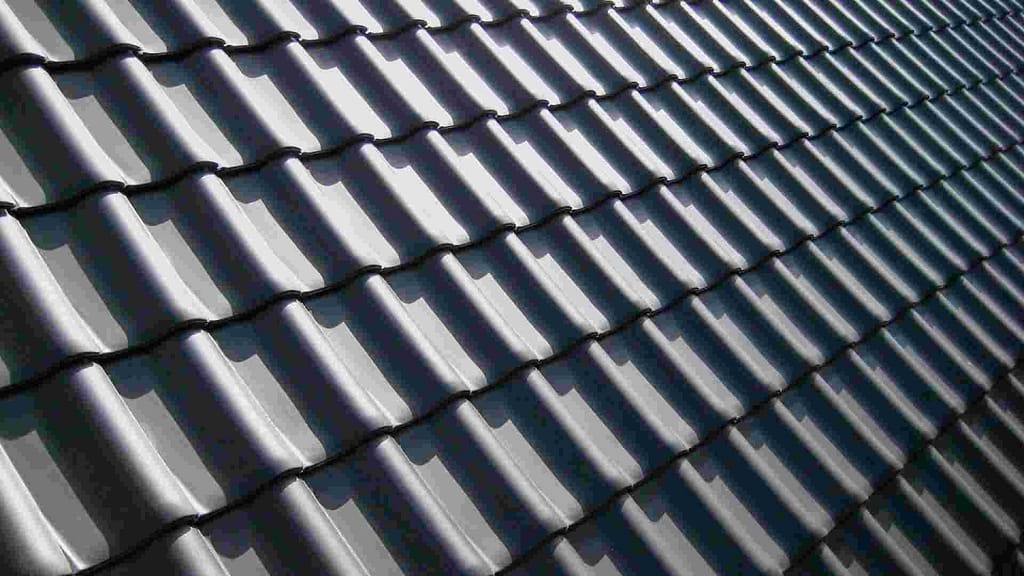 When it comes to the cost of a new roof in Delaware, numerous factors come into play. Perhaps the most significant is the choice of material. From Architectural and Designer Asphalt Shingles to Metal Roofing and Solar Roofs, every option carries a unique set of benefits and costs. Factors like the size and layout of your home, the complexity of the roof's design, and the extent of roof repair required before new installation can also substantially influence the final cost.
Our Delaware roofing calculator is designed to take these elements into account, delivering an estimate that's as unique and multifaceted as your roofing project itself. Through this personalized approach, we aim to ease your decision-making process and bring you one step closer to your new roof.
Material type affects cost
The choice of roofing material is a significant determinant in the overall cost of roof replacement. Architectural Asphalt Shingles are a common and popular choice among Delaware homeowners, offering a blend of durability and aesthetic appeal. If you're seeking something more high-end, Designer Asphalt Shingles provide a wider range of styles and superior longevity.
On the other hand, Metal Roofing presents robust resistance to inclement weather conditions, and despite a higher upfront cost, Solar Roofs offer the dual benefits of sustainability and long-term energy efficiency. By using our Delaware roofing calculator, you'll gain access to a comprehensive overview of these costs and connect with contractors who specialize in the installation of each type.
How Much Does a New Roof Cost by Style
The style of your roof—whether it's a simple gable or a more elaborate hip or gambrel—can greatly influence the final cost. This is due to the inherent variations in the amount of labor, materials, and time required for each style. While simpler styles like a single-story gable roof may be less expensive to install, more complex styles or roofs with multiple slopes or levels could drive up the cost.
However, there's no need to fret. The Delaware roofing calculator available on Instant Roofer is designed to generate estimates that are tailored to your chosen style. By taking this into account, you'll be equipped with the knowledge you need to make an informed decision.
When Researching Contractors
Researching roofing contractors can be a daunting task. However, it's crucial to remember the power of online reviews and ratings in determining the quality of service you can expect. At Instant Roofer, our Delaware roofing calculator emphasizes the importance of these reviews by making them a significant component of our contractor recommendation process.
We firmly believe that excellent customer service is an integral part of any successful roofing job. Thus, we strive to connect homeowners with contractors who are not only technically proficient but also committed to delivering an exceptional customer experience.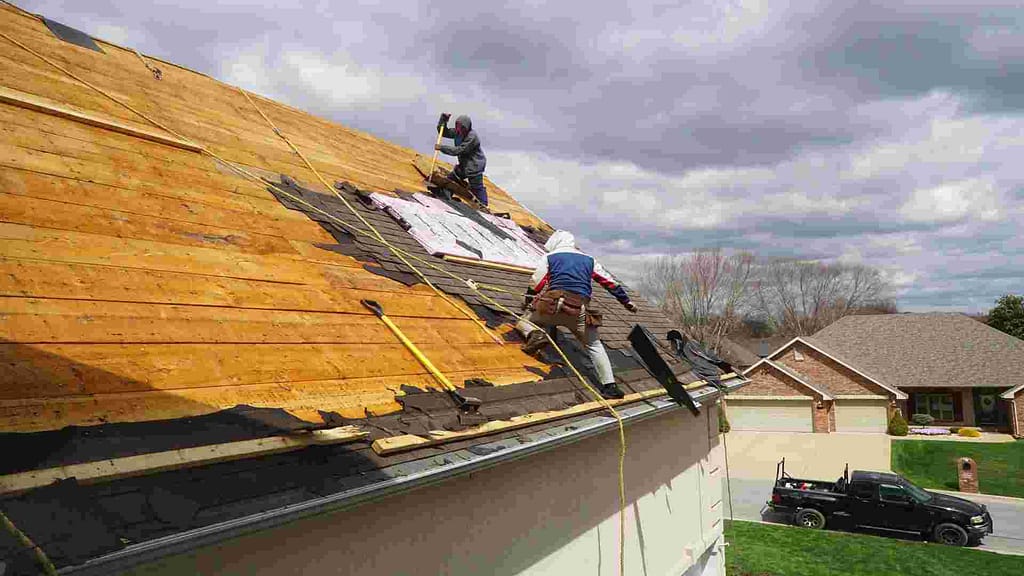 Top 20 Delaware Roofing Contractors
Enter your address in our app to learn who has the best combination of reviews and pricing for your exact home. Updated: 9/27/23
Hard Hatters Roofing Services
(302) 766-3611
5
72 Google reviews
225 Maryland Avenue
Wilmington, DE 19804
Hard Hatters Roofing Services
(302) 766-3611
5
69 Google reviews
22 Parkway Cir Ste 16
New Castle, DE 19720
BluDog ROOFING, LLC
(302) 510-9356
5
60 Google reviews
17 West Conrad Drive
Wilmington, DE 19804
A Plus Roofing & Construction LLC
(302) 765-7878
5
51 Google reviews
337 Robinson Ln
Wilmington, DE 19805
A Plus Roofing & Construction, LLC
(302) 765-7878
5
51 Google reviews
337 Robinson Lane
Wilmington, DE 19805
Show 15 More

DB Home Remodeling Solutions
(800) 426-9612
5
48 Google reviews

204 Olivine Circle
Townsend, DE 19734

Iconic Roofing and Exteriors, Inc.
(302) 328-2100
5
41 Google reviews

13 King Court
New Castle, DE 19720

Iconic Roofing & Exteriors Inc
(302) 328-2100
5
41 Google reviews

13 King Ct Ste 3
New Castle, DE 19720

Advance Inc – Roofing Windows Siding Doors & Decks
(800) 367-5151
4.9
187 Google reviews

645 Dawson Drive
Newark, DE 19713

Hernandez Contractor LLC
(302) 265-7873
4.9
186 Google reviews

24922 Gravel Hill Rd
Millsboro, DE 19966

Homecraft Inc
(302) 798-0302
4.9
151 Google reviews

1407 Philadelphia Pike
Wilmington, DE 19809

Hershey Exteriors Inc
(302) 278-1950
4.9
145 Google reviews

33229 Parker House Rd
Ocean View, DE 19970

Dynamic Remodel and Repair
(302) 543-5573
4.9
102 Google reviews

2505 Concord Pike
Wilmington, DE 19803

Yellowfin Roofing
(302) 574-6226
4.9
96 Google reviews

3903 Millcreek Road
Hockessin, DE 19707

Yellowfin Roofing LLC
(302) 433-6655
4.9
96 Google reviews

3903 Mill Creek Rd
Hockessin, DE 19707

R. Short Roofing
(302) 276-9531
5
39 Google reviews

6091 Summit Bridge Road
Townsend, DE 19734

All Roofing Solutions
(302) 725-7663
4.9
64 Google reviews

215 N Maryland Ave
Wilmington, DE 19804

ELITE Roofing Contractors
(302) 251-2292
5
38 Google reviews

1510 Delaware Avenue
Wilmington, DE 19806

Best Construction Inc
(302) 678-4749
4.9
55 Google reviews

107 Pee Wee Ct
Smyrna, DE 19977

Best Construction, Inc.
(302) 678-4749
4.9
55 Google reviews

107 Pee Wee Court
Smyrna, DE 19977
Don't see your company listed? Join our network!
FAQs About Roofs
What's the typical lifespan of a newly installed roof?

The lifespan of a new roof largely depends on the material used. On average, an Architectural Asphalt Shingle roof can last anywhere from 25 to 30 years, while a Designer Asphalt Shingle roof may offer a lifespan of 40 years or more. Metal roofs can last up to 50 years, and solar roofs, although a newer technology, are designed to last for several decades. Regular maintenance and prompt repair of any damage can also help to extend the lifespan of your roof.
Is it necessary to install new gutters along with my roof replacement?

The need to replace gutters with a new roof depends on the condition of your current gutters. If they're old, damaged, or prone to clogging, it might be beneficial to replace them during a roof replacement to ensure proper drainage and prevent future roof damage. However, if your gutters are in good condition, they might just require some minor repairs or adjustments during the roof installation.
How do I decide between roof repairs and a complete replacement?

The choice between roof repair and replacement depends on several factors. If your roof has only minor damage, such as a few missing shingles, then a repair might be sufficient. However, if you're dealing with significant damage, persistent leaks, or if your roof is nearing the end of its expected lifespan, a roof replacement might be more cost-effective in the long run. A professional inspection by a qualified Delaware roofer can help you make this decision.
What steps can I take to maintain my roof effectively?

Routine maintenance can significantly prolong your roof's lifespan. This involves regular check-ups to identify and fix minor damages early on, ensuring your gutters are clean for optimal drainage, and replacing damaged or missing shingles promptly. Overhanging tree branches should also be pruned to prevent damage from falling limbs and reduce leaf accumulation on the roof.
Is investing in a roofing warranty beneficial?

A roofing warranty can provide peace of mind by covering certain damages or issues that may arise after the roof installation. Most roofing materials manufacturers offer a warranty that covers defects in the roofing materials, while some roofing contractors provide a warranty on their workmanship. It's important to read and understand what's covered by your roofing warranty to ensure it offers the level of protection you're comfortable with.
Thinking of financing your new Delaware roof?
A new roof can be an unexpected cost. You may need to borrow some money to get it done. We've built a simple roof financing calculator to help you figure out your monthly payments.
The Most Popular Areas We Serve In Delaware