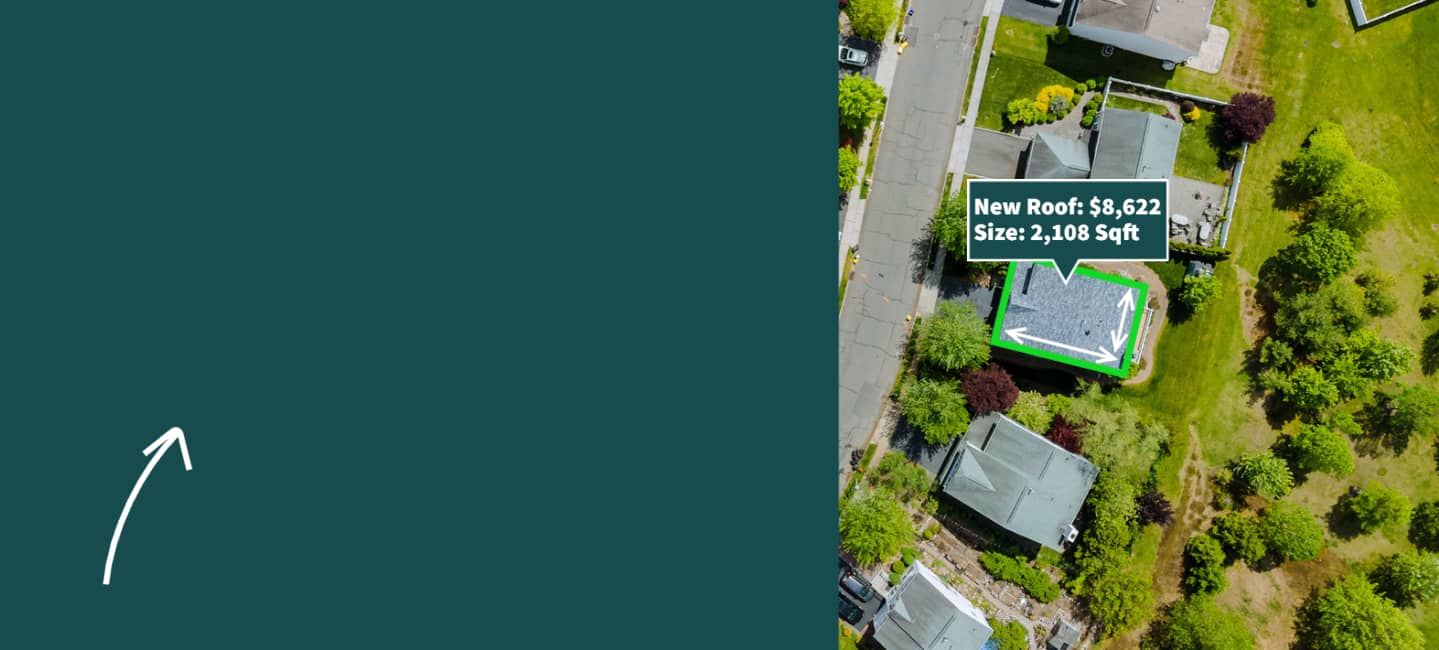 Oregon Roof Replacement Costs
Instantly get a Oregon new roof cost with our roofing calculator. See local Oregon roofing contractor prices for Asphalt, Metal, and Solar Roofing. Connect with a local Oregon Roofer today.
No signup required.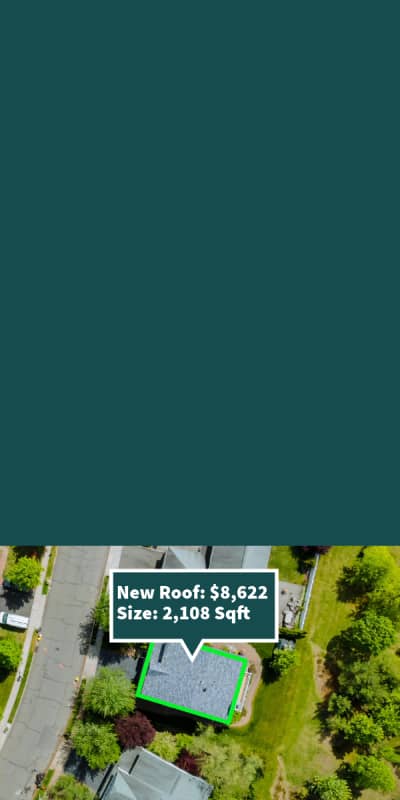 Oregon Roof Replacement Costs
Instantly get a Oregon new roof cost with our roofing calculator. See local Oregon roofing contractor prices for Asphalt, Metal, and Solar Roofing. Connect with a local Oregon Roofer today.
Wondering what it's going to cost to replace your roof in Oregon?

Measure
1,781,776 roofs scanned in Oregon

Estimate
Average new roof cost in Oregon is $8,100

Connect
543 highly-rated roofing contractors in Oregon
At Instant Roofer, we hold firm to the belief that acquiring an estimate for your Oregon roof replacement cost should be seamless and straightforward. As such, we've revolutionized the process through the development of our Oregon roofing calculator that delivers accurate roofing costs without the need to leave the comfort of your home. Trust us for efficiency, accuracy, and exceptional service, every time.
Enter your address into Instant Roofer.
Confirm your home via Satellite Imagery.
Instantly view your estimated cost and roof size.
Submit the information to receive an estimate from the most affordable, top-rated Oregon roofer.
Find The Best Priced and Highest Rated Oregon Roofer in Seconds.
With our specially designed Oregon roofing calculator, we offer you the confidence that you're aligning with top-tier services for your home. When you utilize our calculator, it promptly delivers an estimate on the potential expenses of your roof replacement in Oregon. Our focus is to ensure a smooth, transparent process, assisting you in understanding the expected Oregon new roof cost, facilitating your decision-making with clarity and peace of mind.
Choose Between Four Simple Roofing Options
At Instant Roofer, we understand that every home carries its own distinctive requirements, and each homeowner possesses unique preferences. We aim to provide roofing choices tailored to meet your specific needs and budget, whether it's durability, aesthetic appeal, or energy efficiency that you're after.
Our Oregon roofing calculator is your resource to explore and compare the costs associated with four diverse yet equally robust roofing materials. No matter your preference, we stand ready to connect you with the most effective and highly-rated Oregon roofer for your project.
Better Roof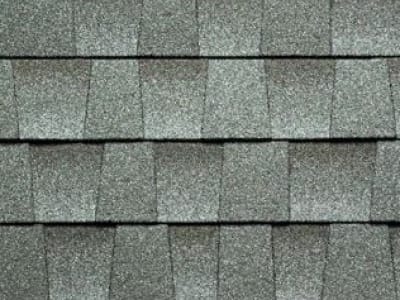 Limited Shingle Style Options
Average Life and Warranty
Average Impact and Wind Rating
Best roof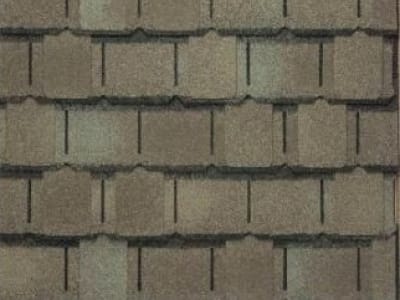 Bigger and Thicker Asphalt Shingle
Better Protection Against Algae
Longer Lasting Life and Warranty
Better Impact and Wind Rating
Metal Roof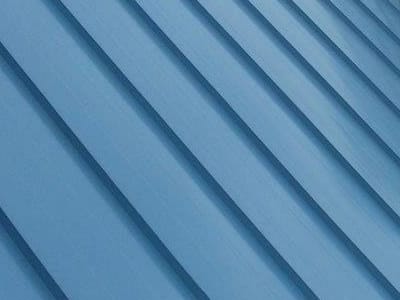 Better protection from fire
Better home cooling (UV Protection)
Best Impact and Wind Rating
Solar Roof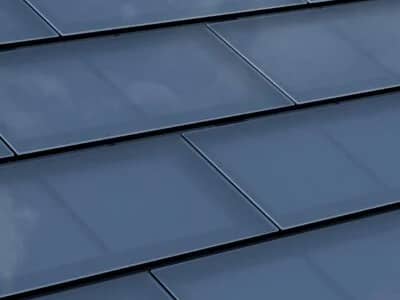 Up to 30% in Federal Tax Credits
Potential $0 Electricity Costs
Receive Your Oregon Roof Replacement Cost Online Today In Seconds
No sign-up is required.

"Instant Roofers estimate was spot on. The contractor it recommended was excellent. All around a great experience."
What Makes Us Stand Apart
The cost of roof replacement isn't always straightforward – it can fluctuate depending on the existing state of your roof and your chosen replacement material. Regardless, numerous factors come into play when estimating your new Oregon roof replacement cost.
In our journey to simplify this process, we noticed that people often struggled to gauge their roof dimensions accurately, leading to miscalculations in cost estimates. An idea sparked – what if we could eliminate this hassle? What if we could provide homeowners with an accurate roof size estimate, without them ever having to leave their couch?
We envisioned a platform where homeowners could swiftly navigate through the entire roof replacement process, from identifying their roof dimensions to obtaining a realistic estimate, without having to converse with salespeople. And importantly, a platform that is easily accessible from their handheld devices.
This vision gave birth to Instant Roofer. Merging the expertise of technology enthusiasts and experienced roofers, we've crafted the most straightforward and efficient method to calculate Oregon new roof costs across America.
And the cherry on top? We're proudly 100% American owned, developed, and operated.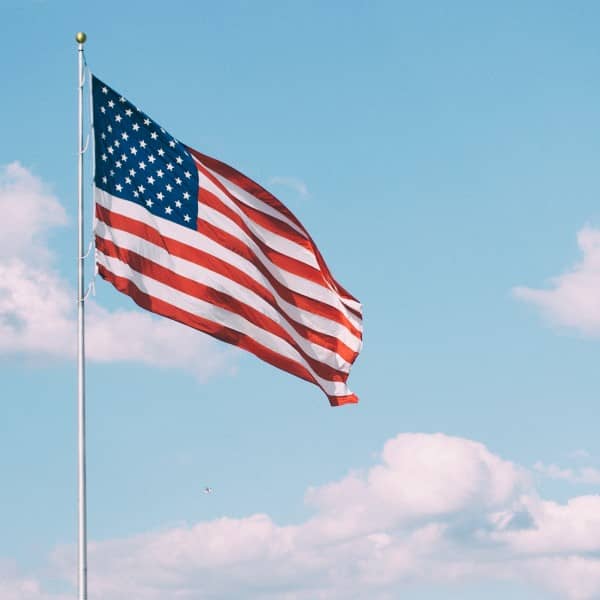 The Easiest Oregon Roofing Calculator
Obtain a trustworthy Oregon roof replacement cost estimate from a professional Oregon roofer, instantly. We employ the power of big data and artificial intelligence to offer you a swift, cost-effective, and precise estimate for your roof.
How do we assure you're connected with the best Oregon roofing contractor? We scrutinize the pricing data of roofers in your vicinity and their online ratings, ensuring that you secure the best and top-rated Oregon roofing contractor.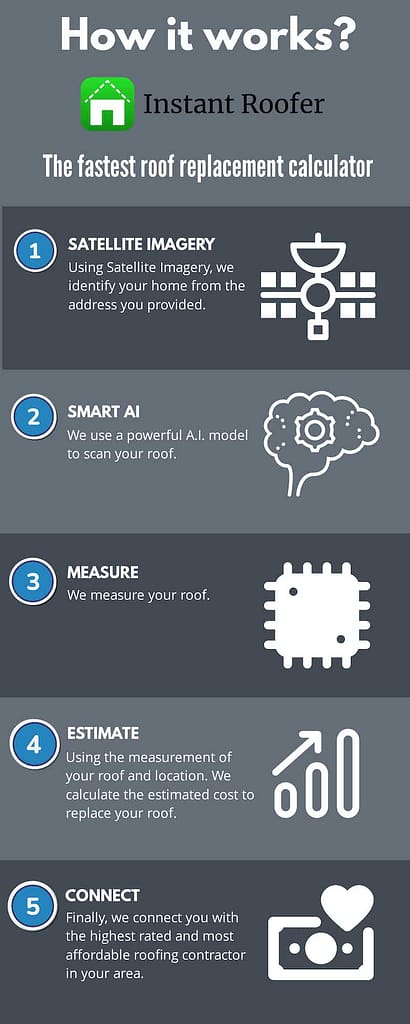 About Instant Roofer"
When asked, "Are you a roofing company?" our answer is "Yes" and "No" Consider us akin to UBER app, but for roofing. We harness technology to streamline the roofing process, benefiting both homeowners and Oregon roofing contractors alike.
Investing in a new roof can be substantial. The average cost of a new roof in Oregon hovers around $8,100.
Our aim is to simplify the process of roof replacement. We've utilized artificial intelligence to measure the roof sizes of over 129 million homes across America, making it easier for you.
We've established a network of Oregon roofing contractors across all counties. But not just any contractors; we've connected with the highest-rated Oregon roofers in your area.
While roofing can be complex, we've developed a way to provide a preliminary estimate, taking into account factors such as pitch, facets, eaves, and ridges. Though we recommend obtaining an actual quote for a more precise Oregon roof replacement cost.
Unlike other roofing cost estimate companies, we don't distribute your data to a large number of contractors. Instead, we select the best Oregon roofer in your area and provide them with the necessary details to execute your roofing project.
At Instant Roofer, we live up to our name. The moment you accept your online roof replacement estimate, we spring into action. We immediately inform the selected roofer of the upcoming project and confirm the details with you and the Oregon roofing contractor.
Top 20 Oregon Roofing Contractors
Enter your address in our app to learn who has the best combination of reviews and pricing for your exact home. Updated: 9/27/23
Solar Light Inc
(541) 306-4141
5
430 Google reviews
242 Southwest 4th Street
Madras, OR 97741
Flow Roofing

5
192 Google reviews
555 Southeast Martin Luther King Junior Boulevard
Portland, OR 97214
Geek Roofing
(971) 377-9950
5
146 Google reviews
2322 Northwest 168th Place
Beaverton, OR 97006
Geek Roofing LLC
(971) 377-9950
5
134 Google reviews
2322 NW 168th Pl
Beaverton, OR 97006
Sunnyside Roofing Services LLC
(503) 841-2587
5
114 Google reviews
731 North Hayden Meadows Drive
Portland, OR 97217
Show 15 More

Flawless Roofing and Construction
(971) 216-2311
5
71 Google reviews

419 Vine Avenue
Woodburn, OR 97071

Jeremy Rhodes Construction
(503) 434-8664
5
69 Google reviews

1233 Northeast 12th Avenue
McMinnville, OR 97128

Exterior Care Pdx Inc.
(971) 273-2008
5
68 Google reviews

10290 Southwest Tualatin Road
Tualatin, OR 97062

Fox Roofing and Construction – Roofing Contractor in Gresham
(503) 660-6225
5
66 Google reviews

21891 Southeast Ash Street
Gresham, OR 97030

C & C ROOFING
(541) 720-1104
5
66 Google reviews

2345 North Townsend Road
Hermiston, OR 97838

KVN Portland Roofing
(503) 438-7767
5
61 Google reviews

5832 Southeast 85th Avenue
Portland, OR 97266

541 Roofing & Heat Coil
(541) 385-7785
5
60 Google reviews

20720 High Desert Ln Ste 4
Bend, OR 97701

C&C Construction
(509) 727-2134
5
63 Google reviews

540 E Reeder Dr
Hermiston, OR 97838

RJ Roofing and Exteriors
(503) 233-1435
5
58 Google reviews

8401 SE Powell Blvd
Portland, OR 97266

Living Hope Roofing
(503) 713-1837
5
55 Google reviews

11650 Southwest 67th Avenue
Tigard, OR 97223

NW Precision Roofing
(971) 217-5324
5
50 Google reviews

8915 Northeast Tennyson Street
Beaverton, OR 97006

Reliance Roof Pros
(503) 303-7180
5
49 Google reviews

18044 Newell Ridge Drive
Oregon City, OR 97045

Roof Armor Inc
(503) 303-7180
5
40 Google reviews

18044 Newell Ridge Dr
Oregon City, OR 97045

Bliss Roofing Inc
(503) 653-6100
4.9
388 Google reviews

14430 SE 98th Ct
Clackamas, OR 97015

Bliss Roofing, Inc.
(503) 653-6100
4.9
386 Google reviews

14430 Southeast 98th Court
Clackamas, OR 97015
Don't see your company listed? Join our network!
How Much Does Roof Replacement Cost in Oregon
The cost of roof replacement in Oregon can vary widely. On average, homeowners can expect to pay between $6,000 and $15,000. The exact cost is influenced by several factors, which we will explore in the next section. Our Oregon roofing calculator can provide a more accurate estimate based on your specific needs.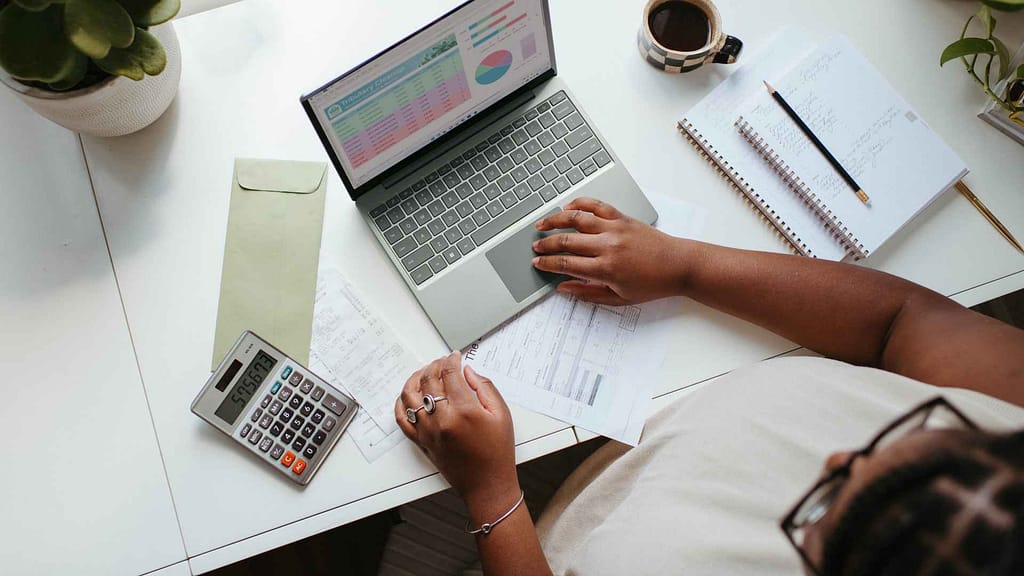 Factors Affecting Oregon New Roof Costs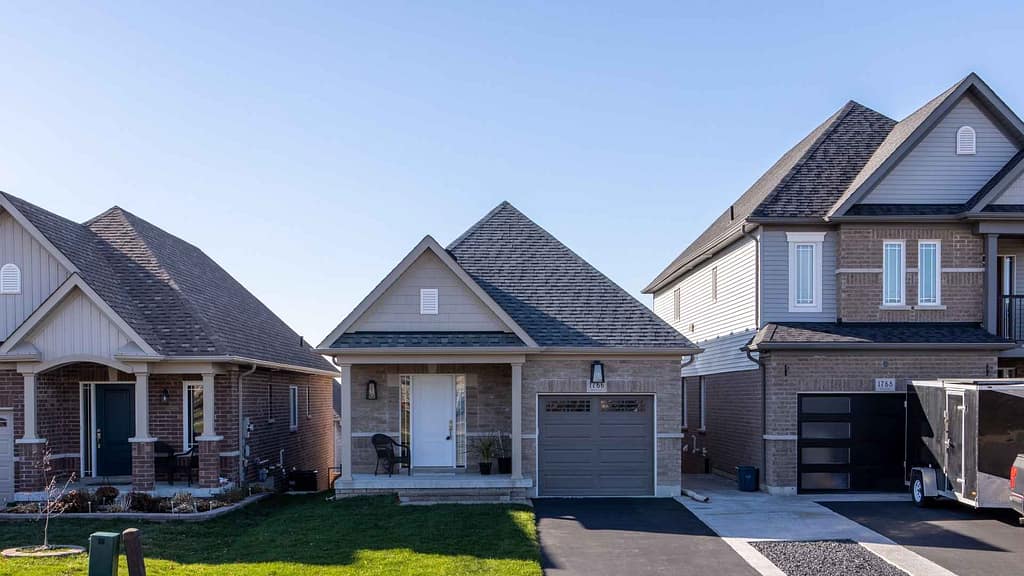 The cost of a new roof in Oregon isn't one-size-fits-all. It is influenced by several factors that can result in significant variations. Below, we break down these factors and how they might affect your specific project.
Size: The size of your roof has a significant impact on the overall cost. Larger roofs require more materials and more labor, contributing to higher costs.
Material: The material you choose, from Architectural Asphalt Shingle and Designer Asphalt Shingle to Metal Roofing and Solar Roof, affects the cost. Each type of roofing material comes with its own set of advantages and average costs.
Pitch: The steepness or pitch of your roof influences the cost. A steeper roof requires more safety precautions, can be more challenging to work on, and may increase labor costs.
Labor Cost: Labor costs can fluctuate depending on the complexity of the job and the experience of your chosen Oregon roofer. Labor typically makes up a substantial portion of the total roofing cost.
Location: Costs can also be influenced by your location within Oregon, affecting both material and labor expenses. Additionally, the accessibility of your property and roof may impact the final cost.
Permits: Depending on your location and the extent of the project, permit costs may apply. These permits ensure your new roof meets all local building codes and standards.
Clean Up and Disposal Fees: The cost of cleaning up and disposing of old roofing materials can influence the overall roof replacement cost.
Selecting the Right Roofing Materials
Choosing the correct roofing material for your home is essential, not just for aesthetics but also for functionality and longevity. Your selection impacts the overall Oregon new roof cost and plays a significant role in your home's energy efficiency, curb appeal, and value. Let's look into the various options we offer at Instant Roofer.
Architectural Asphalt Shingle: This is a popular choice due to its balance of affordability, durability, and a wide array of color options. These shingles offer a three-dimensional appearance and typically come with a longer warranty period.
Designer Asphalt Shingle: An upscale version of the architectural shingles, designer shingles offer a high-end look mimicking natural materials like wood or slate but at a lower cost. They are also durable and resistant to harsh weather conditions.
Metal Roofing: Known for their exceptional durability and longevity, metal roofs are resistant to fire, rot, and insect damage. Though the initial cost is higher, the long-term savings in maintenance and energy efficiency can make it a worthwhile investment.
Solar Roof: For homeowners looking to reduce their energy costs and environmental footprint, solar roofs are an innovative choice. They not only provide protection from the elements but also generate electricity for your home.
Climate and Roof's Lifespan in Oregon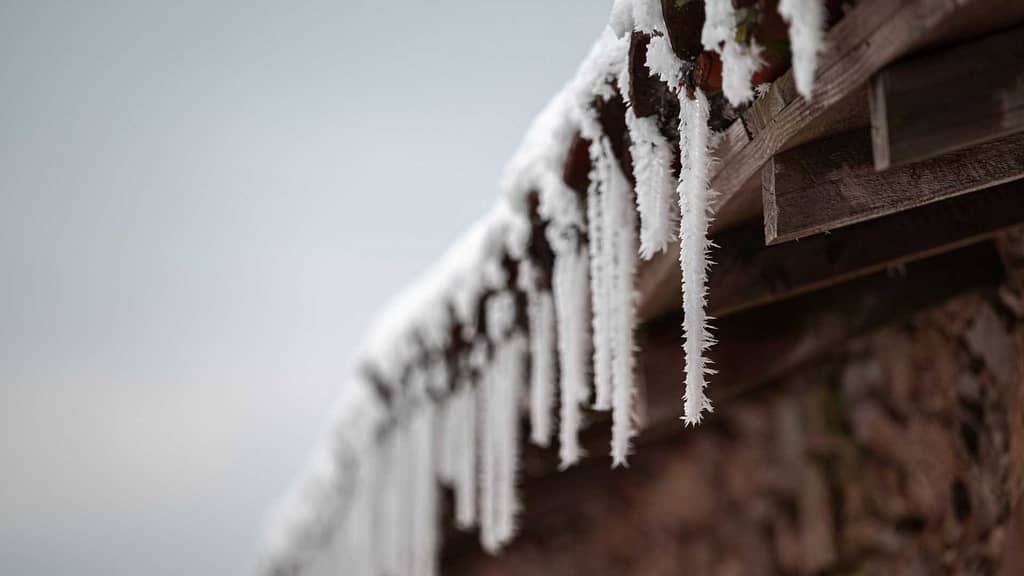 Oregon's climate, marked by heavy rainfall, can affect the lifespan of your roof. Certain materials, such as metal roofing and asphalt shingle roofs, can withstand these conditions better than others. Therefore, choosing the right roofing material based on Oregon's climate can extend your roof's lifespan and reduce long-term costs.
When Do You Need a New Roof?
Determining when you need a new roof can sometimes be obvious, such as when there are visible leaks or significant damage. Other times, signs like worn or missing shingles or a roof age of 20 years or more suggest a replacement is necessary. Regular inspections by an Oregon roofer can identify these issues early.
Why You Should Hire a Professional Roofing Contractor
When it comes to roof replacement, hiring a professional Oregon roofing contractor is a wise decision. These experts can provide a range of roofing services, from thorough inspections to high-quality installations, ensuring your new roof is a sound investment.
Oregon Roofing FAQs
How can I prevent moss or algae growth on my roof in Oregon?

Given Oregon's damp climate, moss and algae can be a common issue. To prevent this, ensure your roof is regularly cleaned and debris-free to reduce the damp areas where moss can grow.
How can I ensure my roof is prepared for heavy rain or snowfall in Oregon?

To prepare for heavy rain or snowfall, your roof should be structurally sound without any loose or missing shingles. Regular inspections can catch any issues early.
What are the signs of roof damage caused by weather or other factors in Oregon?

Signs of roof damage can include missing, curled, or buckling shingles, cracked or damaged flashing, granules in the gutter, sagging roof areas, and visible light or water leaks in your attic. If you see any of these signs, consider reaching out to a professional Oregon roofer for a thorough inspection.
Interesting Facts About Oregon
| | |
| --- | --- |
| Average roof replacement price in Oregon | $8,100 |
| The number of Oregon roofs we've measured | 1,781,776 |
| Average Oregon home size | 1,800 Square Feet |
| Average Oregon property size (2020 Parcel Data) | 0.19 Acres or 8,300 Sqft |
| Largest zip code in Oregon | 97910 – Jordan Valley (4,651 Square Miles) |
| Average roof slope on Oregon homes | 6/12 Pitch or 26.57 Degrees |
| Most common roof type in Oregon | Asphalt Shingle |
| Oregon's weather averages | Lows of 41F/5C to highs around 60F/15C |
| Oregon's population estimated (2022) | 4 |
| Oregon's Time Zone | Pacific Standard Time (GMT -7) |
| Oregon's total square miles | 95,996 |
Data Collected 2021
See how your home compares to the average roof replacement price in Oregon. You can get a free estimate for a new roof via our free roof cost calculator. Get instant roof replacement costs for your exact home and connect with the highest-rated roofing contractor near you.
Thinking of financing your new Oregon roof?
Whether you're looking to replace an old roof or build a new home, replacing your roof can be an unexpected cost. We've built a simple roof financing calculator to help you figure out your monthly payments so you can budget before purchasing and repairing your home.
The Most Popular Areas We Serve In Oregon