Mississippi Roof Replacement Costs
Wondering what it's going to cost to replace your roof in Mississippi?
Looking for an estimate on your new roof? Don't sweat it! Our Instant Roofer system is a fast, simple, and super easy way to get an accurate estimate without filling out any paperwork. Just answer a few questions, like the type of roofing material you're looking for, and you'll receive an instant Mississippi roof replacement cost online.
Enter your address into Instant Roofer.
Confirm your home from Satellite Imagery.
Tell us a little bit about your home.
Just like that, you get your roof estimate! We offer two simple asphalt shingle roof types. An Architectural Roof or a Designer Roof. Choose based on price and what matters to you.
Find The Best Priced and Highest Rated Roofer in Seconds.
You want to choose a contractor who will give you high-quality service and save you money in the long run. Our Mississippi Roof Replacement Cost Calculator factors in each contractor's experience, knowledge, and price to determine the best option for your specific needs.
Better roof
Standard Architectural Asphalt Shingle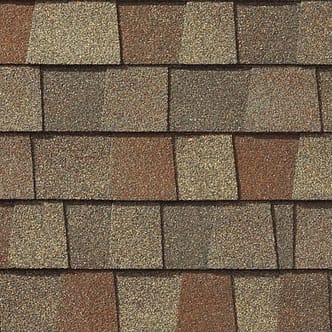 Best roof
Elite Designer Asphalt Shingle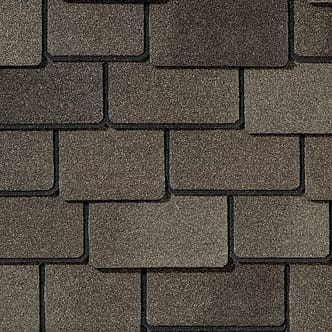 Interesting Facts About Mississippi
| | |
| --- | --- |
| Average roof replacement price in Mississippi | $7,000 |
| The number of Mississippi roofs we've measured | 1,470,285 |
| Average Mississippi home size | 1,850 Square Feet |
| Average Mississippi property size (2020 Parcel Data) | 1.33 Acres or 54,800 Sqft |
| Average roof slope on Mississippi homes | 4/12 Pitch or 18.4 Degrees |
| Most common roof type in Mississippi | Asphalt Shingle |
| Mississippi's weather averages | Low of 35F/1.6C to highs around 91.4F/33C |
| Mississippi's population estimated (2022) | 2.9 Million |
| Mississippi's Time Zone | Central Standard Time (GMT – 6 hours) |
| Mississippi's total square miles | 48,430 |
All Data Collected 2022
Receive Your Mississippi Roof Replacement Cost Online Today In Seconds
No sign-up is required.
"Instant Roofer was the best price and easiest process I've experienced!"

Sarah Hemsworth
How we are different
If you are a homeowner and need a new roof, you may be wondering how much it will cost. While there are many factors that affect the price of your roof installation, there are some things that can help give you an idea of what to expect before having your roof replaced.
We've built roofing calculators in the past. But we noticed a trend: people didn't know how large their roof was. An idea was born—what if instead of homeowners going through a lengthy process of figuring out their roof dimensions, speaking to a salesperson, trying to determine their roof complexity, and finally coming up with a price, we could just tell them?
We will never spam you with emails, popups, or ads of any kind. We just want you to know how much your roof replacement will cost and we'll help you with that in a few easy steps. After entering the appropriate information, our online instant estimator will show you exactly what a new roof would cost on your home. It's quick, easy, and best of all it's free!
Instant Roofer was born out of this idea. Take a couple of tech nerds and some roofers to build the easiest, fastest, and most affordable way to calculate a roof cost anywhere in America.
Best part… We're 100% owned, developed, and operated by Americans.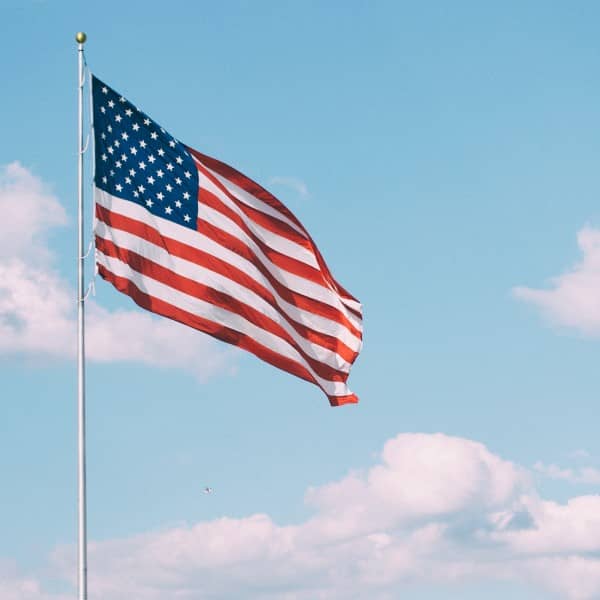 The Easiest Mississippi Roofing Calculator
Mississippi Roof Replacement Cost – Want to know how much it costs to replace your roof? With InstantRoofer, you can instantly get an estimate from local roofers in your area without ever leaving the comfort of your home. We leverage big data and artificial intelligence to provide you with a fast, affordable, and accurate replacement cost on your roof.
How do we connect you with the best roofer? We analyze roofing contractors' pricing in your area and their ratings online. Ensuring you get the best price and highest-rated Mississippi Roofing contractor.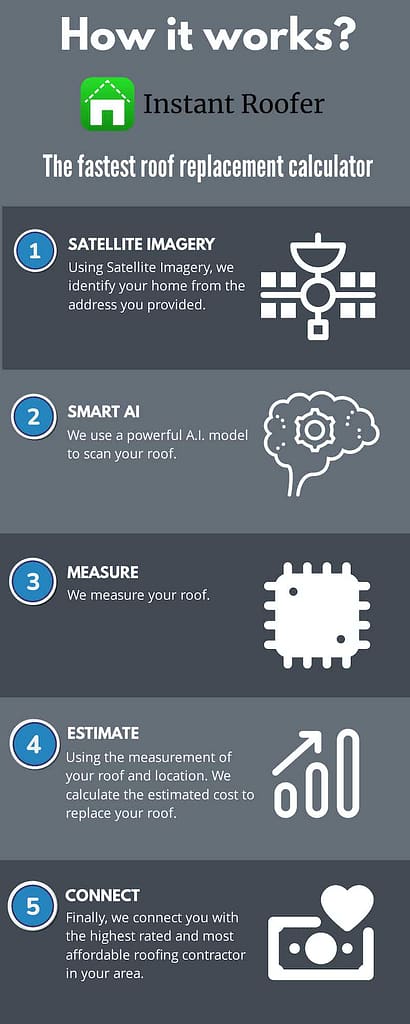 About Instant Roofer
People often ask us. Are you a roofing company? Yes, and no. Think of us as the UBER roofing company. We use technology to simplify the roofing process not just for you, but additionally for the roofing contractor as well.
How we help you
A new roof can be a large investment. The average price of a new roof in Mississippi is roughly $7,000.
Creating a process of getting your roof replaced simple. We've used A.I. to measure the roof sizes of over 129 million homes across America.
We've connected with local Mississippi roofing companies across all counties. Not just any roofers, but the highest-rated roofers in your area.
Each Mississippi roofing company has provided us with their price per square foot to install a new roof. Combined with looking at each roofing contractor's price+rating we determine the best-qualified Mississippi roofing contractor in your area to help you.
How we help roofing contractors
Roofing can be complicated. Roofers look at many data points such as pitch, facets, eaves, ridges, and more. We start the process by giving a rough estimate. However, we always recommend getting an actual quote.
Unlike other roof replacement cost companies, we don't send your data to large amounts of roofers. We select the best roofer in your area and work with them to make sure they have the details needed to fulfill your new roofing project.
Instant Roofer really is Instant. The moment you accept your online roof replacement estimate we jump into action. We immediately notify the roofer of an incoming project, order the report needed for the job, confirm with you the Mississippi roofing company, and get the process started to replace your roof.
Thinking of financing your new Mississippi roof?
A new roof can be an unexpected cost. You may need to borrow some money to get it done. We've built a simple roof financing calculator to help you figure out your monthly payments.