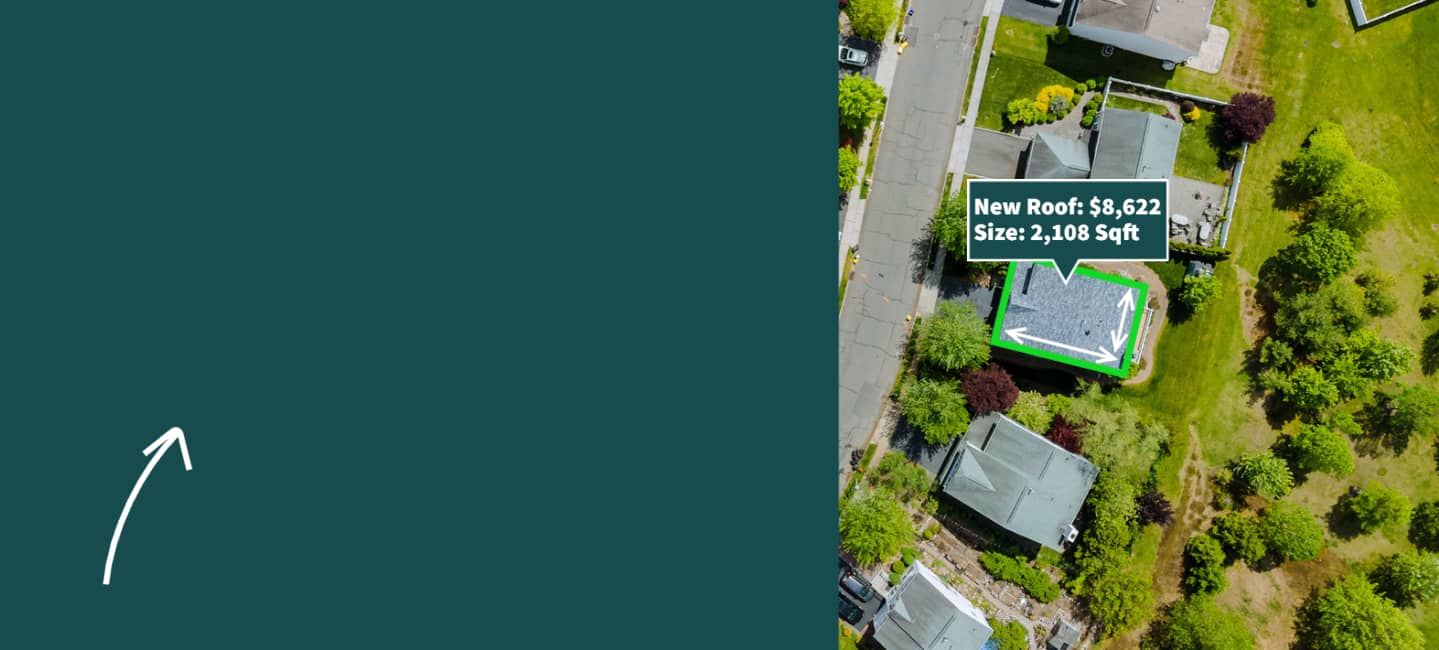 Oklahoma Roof Replacement Costs
Instantly get a Oklahoma new roof cost with our roofing calculator. See local Oklahoma roofing contractor prices for Asphalt, Metal, and Solar Roofing. Connect with a local Oklahoma Roofer today.
No signup required.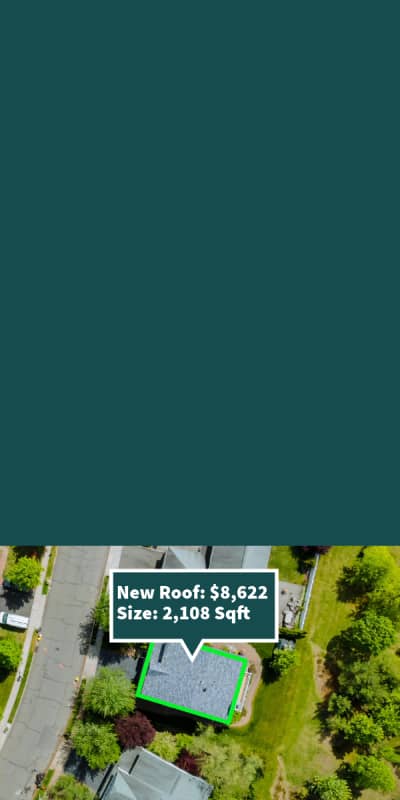 Oklahoma Roof Replacement Costs
Instantly get a Oklahoma new roof cost with our roofing calculator. See local Oklahoma roofing contractor prices for Asphalt, Metal, and Solar Roofing. Connect with a local Oklahoma Roofer today.
Wondering what it's going to cost to replace your roof in Oklahoma?

Measure
2,056,363 roofs scanned in Oklahoma

Estimate
Average new roof cost in Oklahoma is $6,600

Connect
649 highly-rated roofing contractors in Oklahoma
We're committed to modernizing the roof estimation process for the digital age. We've recognized that traditional paperwork methods can be time-consuming and inaccurate, which is why we've leveraged the power of technology for your benefit. With our innovative platform, you can obtain the most accurate Oklahoma roof replacement cost estimates. We believe in delivering superior service and precision, offering you an effortless and reliable way to navigate your roofing project.
Enter your address into Instant Roofer.
Confirm your home via Satellite Imagery.
Instantly view your estimated cost and roof size.
Submit the information to receive an estimate from the most affordable, top-rated Oklahoma roofer.
Discover the Highest-Rated and Most Competitive Oklahoma Roofer in an Instant.
Leverage our Oklahoma roofing calculator to receive quotes from top-tier roofing contractors in your area. We carefully analyze each contractor's experience and pricing, ensuring you connect with the best-suited Oklahoma roofing contractor tailored to your specific needs, all in a matter of seconds.
Select the Perfect Roofing Material to Fit Your Style and Budget
Commencing your journey towards roof replacement doesn't have to be complex. At Instant Roofer, we've streamlined the process with our Oklahoma roofing calculator. It presents you with four clear-cut choices, each representing a unique roofing material. This allows you to customize your Oklahoma roof replacement cost according to your taste and budget.
Examine the distinctive benefits of each material in the following sections. Bear in mind, making a well-informed choice is the initial step towards a successful roof replacement.
Better Roof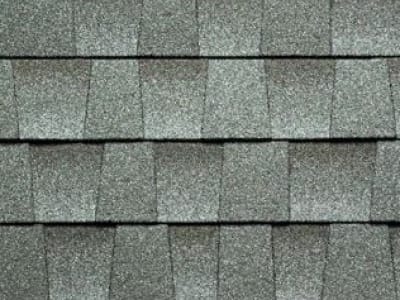 Limited Shingle Style Options
Average Life and Warranty
Average Impact and Wind Rating
Best roof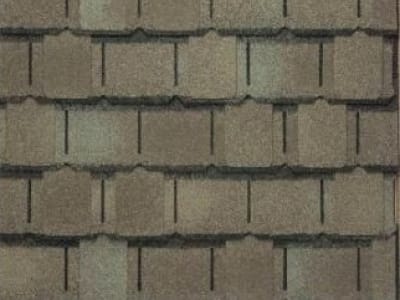 Bigger and Thicker Asphalt Shingle
Better Protection Against Algae
Longer Lasting Life and Warranty
Better Impact and Wind Rating
Metal Roof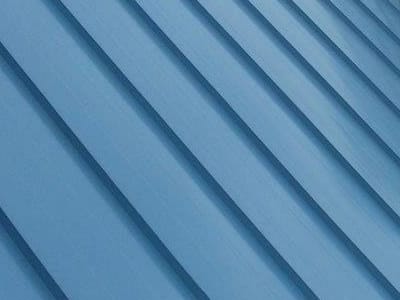 Better protection from fire
Better home cooling (UV Protection)
Best Impact and Wind Rating
Solar Roof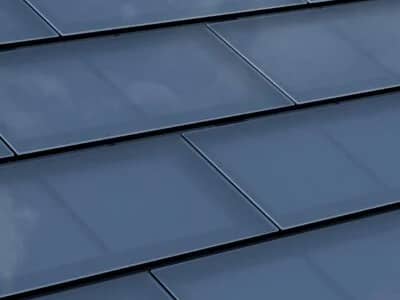 Up to 30% in Federal Tax Credits
Potential $0 Electricity Costs
Receive Your Oklahoma Roof Replacement Cost Online Today In Seconds
No sign-up is required.

"Instant Roofers estimate was spot on. The contractor it recommended was excellent. All around a great experience."
What Sets Us Apart
Roofing is a complex process, with numerous elements influencing the cost of your roof installation. From an array of roof types to a broad selection of materials, pricing can fluctuate based on the extent of your budget. Your local Oklahoma roofer will guide you in determining the best roof replacement strategy for your home.
Our history with roofing calculators has led us to a crucial observation: homeowners often struggle with their roof size. This sparked a notion—what if we could simplify the process for homeowners? Instead of them wrestling with measurements, engaging with salespeople, and determining roof complexity, why not pose a simple question?
At Instant Roofer, we invest our efforts into accurately determining your roof replacement cost using our Oklahoma roofing calculator. Our approach guarantees no spam and no attempts to upsell. We focus on providing straight-forward estimate for your roofing project.
Instant Roofer materialized from this concept, coupling tech experts and experienced roofers to devise the most convenient, quickest, and cost-effective means to calculate roof costs anywhere in America.
The cherry on top? We're 100% American-owned, developed, and operated.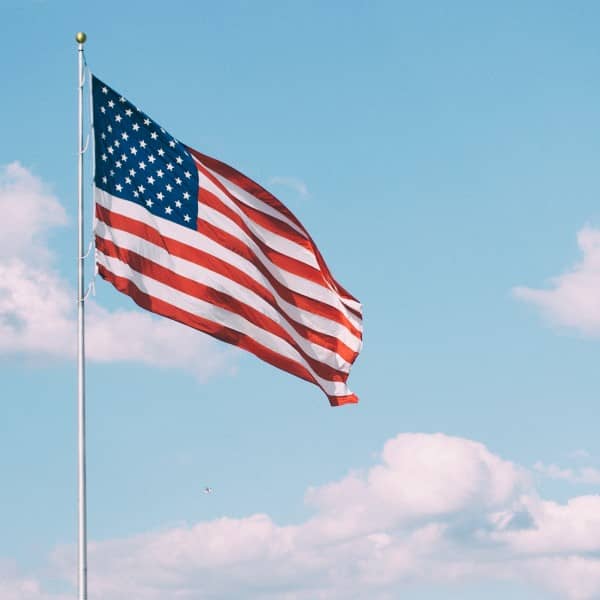 Your Go-To Oklahoma Roofing Calculator
Obtain an immediate roof replacement cost estimate right from the comfort of your home. We employ the power of big data and artificial intelligence to furnish you with rapid, budget-friendly, and precise cost estimates for your roof replacement.
How do we match you with the optimal roofer? We conduct a thorough analysis of roofing contractors' pricing structures in your local area, coupled with their online ratings. This ensures you secure not only the most competitive price but also the top-rated Oklahoma roofing contractor for your needs.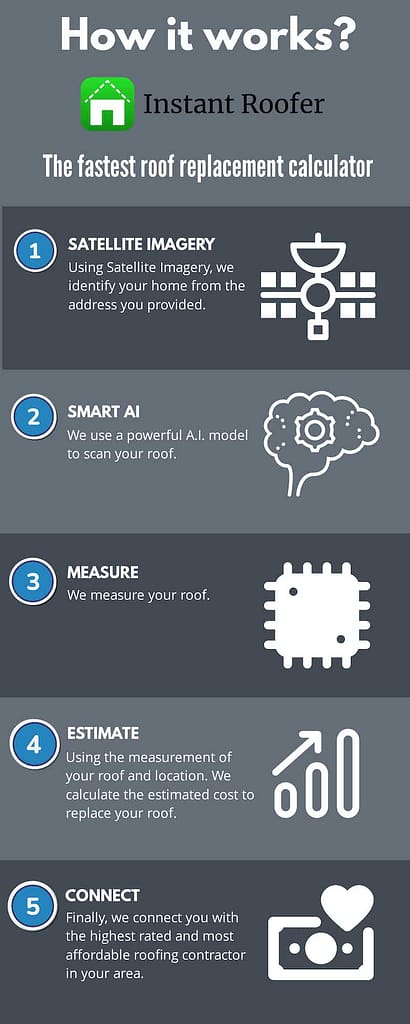 About Instant Roofer
At Instant Roofer, we often encounter the question, "Are you a roofing company?". We operate akin to the 'UBER' of the roofing industry, employing technology to simplify and streamline the roofing process for both homeowners and contractors alike.
Rooted in Experience : Roof replacement is a significant investment, with the average price of a new roof in Oklahoma sitting at approximately $6,600. We understand this and work to make your experience simple and straightforward.
Innovation at Our Core :We've leveraged A.I. technology to measure roof sizes of over 129 million homes across America, making the process of getting a new roof more efficient.
Advanced Roofing Calculator: Our advanced Oklahoma Roofing Calculator connects you with local, highly-rated roofing contractors across all counties, helping you find the best-suited contractor for your specific needs.
Supporting Local Contractors: We've partnered with various Oklahoma roofing companies, each providing us with their specific cost per square foot for a new roof installation. With this information and the contractor's rating, we find the most suitable Oklahoma roofing contractor for your project.
Transparent and Accurate Estimates: Roofing can be intricate, with many variables like roof pitch, facets, eaves, ridges, and more affecting the cost. We start with a preliminary estimate but always recommend getting a final quote for the utmost accuracy.
Committed to a Hassle-free Experience: We value your privacy and time. Unlike other roofing cost estimate companies, we won't flood your inbox with emails from numerous contractors. We select the top-rated Oklahoma roofer in your area and work exclusively with them, providing all necessary details for your roofing project.
Our Mission: Instant Roofer stands true to its name. Upon your acceptance of our online roof replacement estimate, we spring into action. We notify the selected roofer of the upcoming project and confirm the Oklahoma roofing contractor with you.
Top 20 Oklahoma Roofing Contractors
Enter your address in our app to learn who has the best combination of reviews and pricing for your exact home. Updated: 9/27/23
Advantage Roofing
(405) 203-3054
5
150 Google reviews
4700 South High Avenue
Oklahoma City, OK 73129
Z Construction
(405) 882-1717
5
510 Google reviews
1305 South Rock Island Avenue
El Reno, OK 73036
R Turley Roofing
(918) 813-1334
5
379 Google reviews
531 W H St Ste E
Jenks, OK 74037
A. Fricker Roofing and Waterproofing
(918) 402-7167
5
200 Google reviews
3321 West 5th Street
Tulsa, OK 74127
Blacksmith Roofing & Construction LLC
(918) 994-2874
5
191 Google reviews
100 East Broadway Avenue
Broken Arrow, OK 74012
Show 15 More

VH1 Roofing LLC
(405) 760-9814
5
179 Google reviews

10128 S 78th East Ave
Tulsa, OK 74133

777 Roofing & Construction, LLC
(405) 256-5100
5
172 Google reviews

1452 North Mustang Road
Mustang, OK 73064

777 Roofing & Construction LLC
(405) 256-5100
5
160 Google reviews

1452 N Mustang Rd Ste 107
Mustang, OK 73064

Advantage Roofing LLC
(405) 505-8232
5
150 Google reviews

4700 S High Ave
Oklahoma City, OK 73129

Solid Roofing
(918) 205-7776
5
135 Google reviews

530 West Dallas Street
Broken Arrow, OK 74012

Roof Nerds | Commercial Roofing Broken Arrow
(918) 973-1010
5
119 Google reviews

2625 South Elm Place
Broken Arrow, OK 74012

Ten Arrows Roofing
(405) 226-0038
5
105 Google reviews

504 North Portland Avenue
Newcastle, OK 73065

Nations Best Roofing And Construction
(918) 370-0909
5
105 Google reviews

7709 East 42nd Place
Tulsa, OK 74145

Billings Roofing & Solar Inc.
(918) 600-9565
5
102 Google reviews

11911 South Oxford Avenue
Tulsa, OK 74137

Ten Arrows Roofing LLC
(405) 637-6682
5
101 Google reviews

1709 NE 4th St
Newcastle, OK 73065

Billings Roofing & Solar Inc
(918) 600-9565
5
99 Google reviews

11911 S Oxford Ave Ste 300
Tulsa, OK 74137

Family Tree Roofing-Tulsa
(918) 703-3735
5
97 Google reviews

6231 South Hudson Avenue
Tulsa, OK 74136

American Central Roofing & Construction
(918) 932-8314
5
86 Google reviews

7447 East 46th Place
Tulsa, OK 74145

Right Choice Roofing, LLC
(918) 373-1526
5
82 Google reviews

17630 East 120th Street North
Collinsville, OK 74021

Oklahoma All State Roofing
(405) 203-0539
5
81 Google reviews

11032 Quail Creek Road
Oklahoma City, OK 73120
Don't see your company listed? Join our network!
Roof Replacement Cost Oklahoma
Understanding the Oklahoma roof replacement cost can help you budget effectively for your new roof. While prices can vary, the average cost for a roof replacement in Oklahoma ranges from $5,000 to $10,000. These prices can be influenced by various factors like the size of your roof, the materials chosen, and the complexity of the job.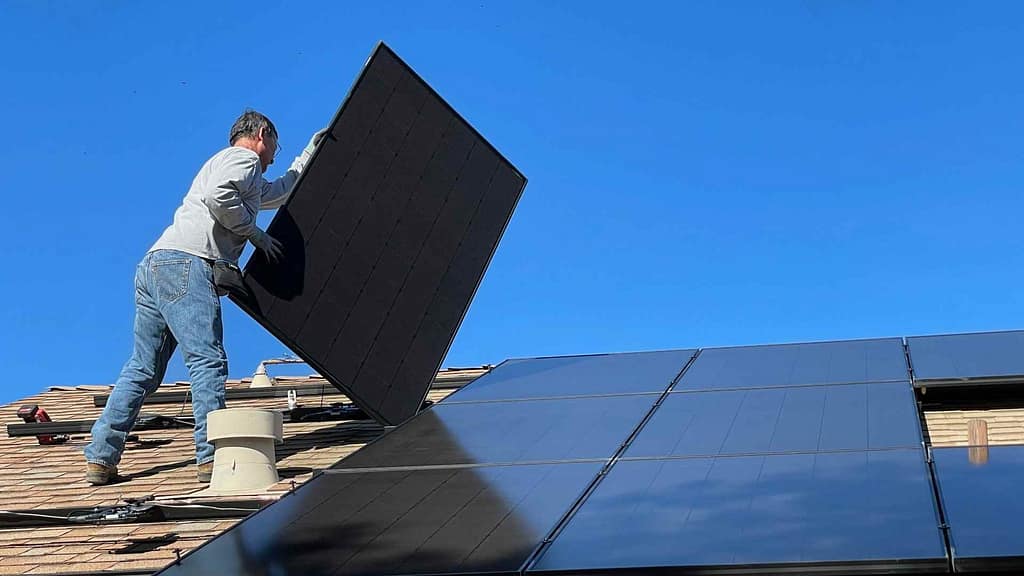 Components that Impact Roof Replacement Cost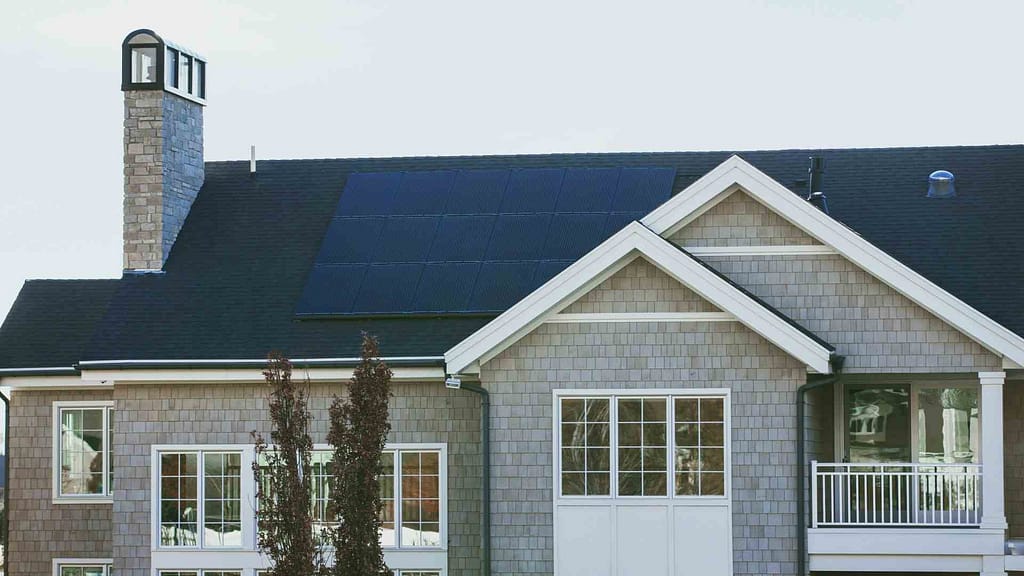 Several factors contribute to the overall roof replacement cost in Oklahoma:
Size: Size is one of the most significant factors that influence your Oklahoma new roof cost. Larger roofs require more materials and more labor, which increases the overall cost.
Shape: The shape can also impact the cost. Simple, rectangular roofs are usually less expensive to replace than complex roofs.
Pitch: The pitch, or slope, of your roof affects the cost as well. A steeper pitch can make the job more challenging and require additional safety measures, which can increase the labor cost.
Materials: The type of roofing material you choose can greatly impact the cost. Options like architectural asphalt shingle and designer asphalt shingle offer varying levels of durability and style at different price points. Metal roofing, while more expensive, is highly durable and energy-efficient.
Labor: The cost of labor can vary depending on the complexity of the job and the region. Roofing is a skilled job, and the craftsmanship involved can significantly impact the longevity and performance of your roof.
Additional Roofing Features: Features like chimneys, skylights, and ventilation systems can increase the complexity of the job and, therefore, the cost.
Existing Damage: If your existing roof has damage, such as rot or water damage, this will need to be addressed before the new roof can be installed, increasing the cost.
Permitting and Code Requirements: Your location in Oklahoma might require specific permits for roof replacement. Compliance with local building codes might also require specific materials or methods, which could affect the cost.
Contractor Experience and Reputation: Hiring a reputable Oklahoma roofing contractor with extensive experience might cost a bit more upfront, but their expertise can ensure a job well done and avoid future costs related to poor installation or inferior workmanship.
Right Roofing Materials For You
When it comes to choosing materials for your new roof, it's essential to consider both cost and performance. Here are some options:
Architectural Asphalt Shingle: These shingles are high-quality roofing materials that offer an attractive, dimensional appearance. They are also designed to be more durable than traditional shingles. The average cost for this type of roofing material ranges from $3.50 to $5.50 per square foot.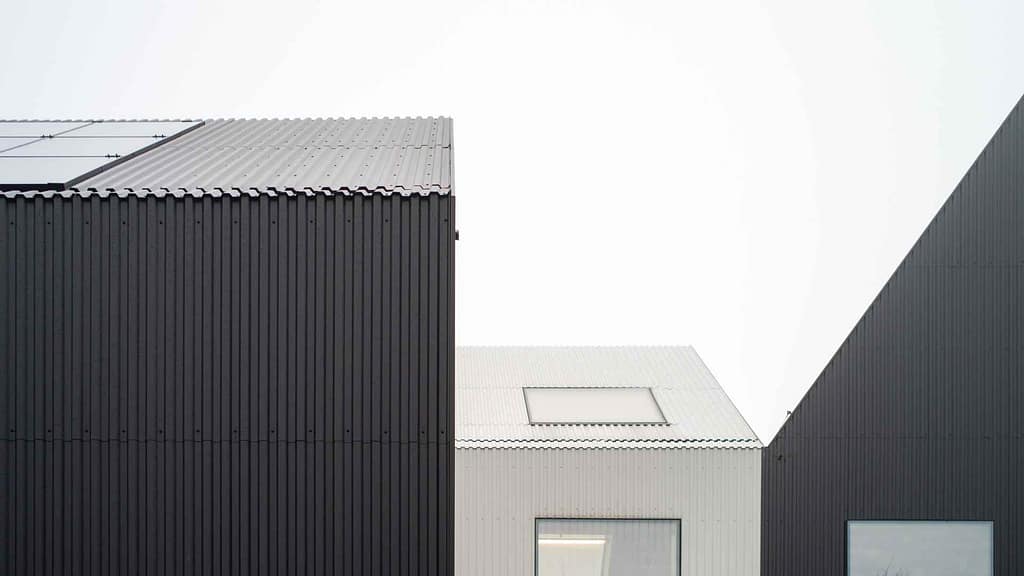 Designer Asphalt Shingle: Designer, or luxury, asphalt shingles are top-of-the-line in the asphalt category. They are designed to mimic the look of natural slate or cedar shake roofs at a fraction of the cost. The price for designer asphalt shingles ranges between $4.50 and $6.50 per square foot, including installation.
Metal Roofing: Metal roofing is incredibly durable, energy-efficient, and available in a variety of styles and colors. It's also fire-resistant and ideal for areas with extreme weather conditions. The cost of metal roofing can vary widely, depending on the type of metal used, but on average, it can range from $5.00 to $14.00 per square foot, including installation.
Solar Roof: Solar roofs incorporate solar technology into the roofing materials, allowing homeowners to generate their own electricity. While the initial cost is high, homeowners can potentially save on their energy bills in the long run. The estimated cost of a solar roof can range from $21 to $25 per square foot, including installation.
Weather Impacts Lifespan of Roofs in Oklahoma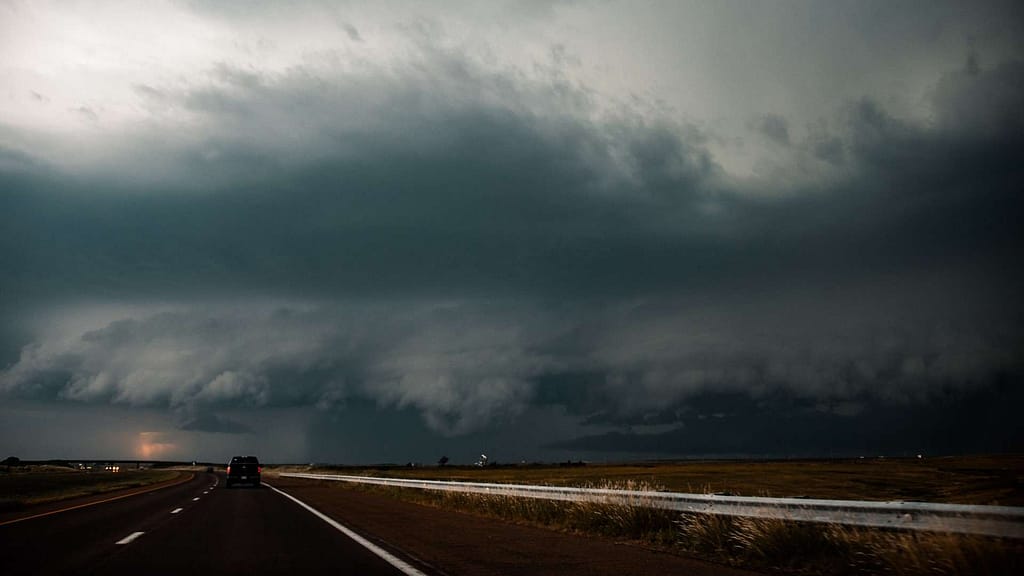 Oklahoma's weather conditions can be harsh, with high winds, heavy rain, and extreme temperatures. These conditions can wear down even the best roofs over time, emphasizing the need for durable materials and installation by a professional Oklahoma roofer .
Why You Should Hire a Professional Roofing Contractor
When it comes to roof replacement, hiring a professional Oklahoma roofing contractor is crucial. Professionals have the necessary skills, experience, and equipment to ensure the job is done correctly and safely. Moreover, they can help you navigate choices about materials and designs, ensuring you get a roof that's perfect for your home and budget. Oklahoma roofing calculator can provide you the most accurate roof cost estimate.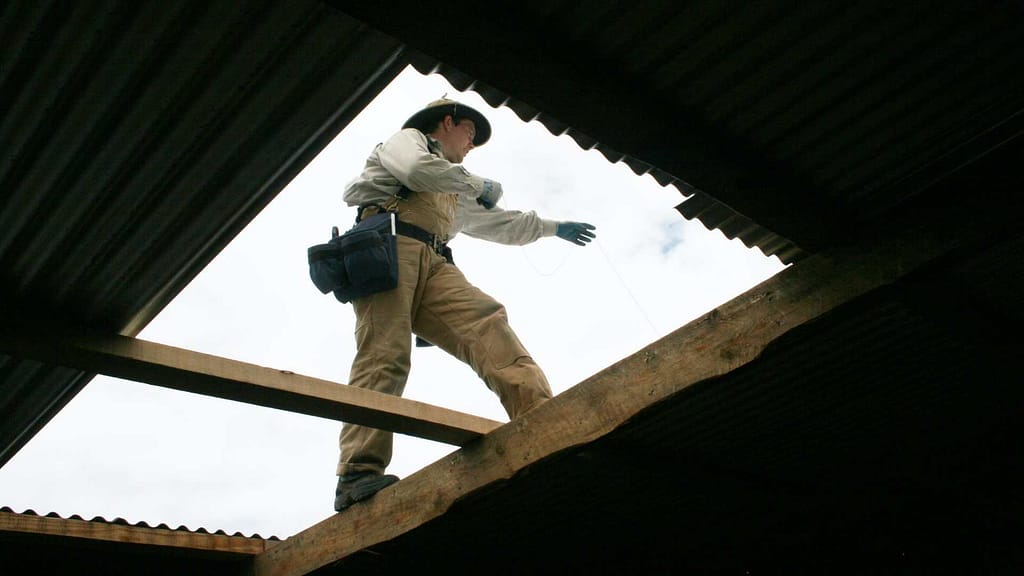 Oklahoma Roofing FAQs
Does Insurance Cover Roof Replacement?

In most cases, homeowners insurance may cover Oklahoma roof replacement cost if the damage is caused by an act of nature or sudden accident. However, it typically won't cover damages from neglect or normal wear and tear.
Recommended Roof Maintenance to Ensure Longevity and Prevent Leaks?

Regular roof maintenance involves routine inspections by a professional Oklahoma roofer, prompt repair of any damage, keeping gutters clean to prevent water backup, and ensuring your roof is free from debris, especially after severe weather. This proactive approach can extend your roof's lifespan and prevent leaks.
What are the Causes of Roof Damage?

Roof damage can result from severe weather conditions, prolonged sun exposure, poor maintenance, aging, improper installation, and physical damage from falling debris. Utilize our Oklahoma roofing calculator for your new roof project cost.
How Can I Prepare My Roof for Severe Weather, Including Thunderstorms and Tornadoes?

You can prepare your roof for severe weather by scheduling regular inspections with a professional Oklahoma roofer to identify and fix potential vulnerabilities and maintaining clean gutters to prevent water backup.
Are There Any Specific Building Codes or Regulations for Roofing in Oklahoma?

Yes, Oklahoma has specific building codes for roofing that dictate the type of materials used, installation methods, and minimum safety requirements. An experienced Oklahoma roofing contractor should ensure your roof replacement adheres to these codes.
Interesting Facts About Oklahoma
| | |
| --- | --- |
| Average roof replacement price in Oklahoma | $6,600 |
| The number of Oklahoma roofs we've measured | 2,056,363 |
| Average Oklahoma home size | 1,800 Square Feet |
| Average Oklahoma property size (2020 Parcel Data) | 0.24 Acres or 10,500 Sqft |
| Largest zip code in Oklahoma | 73933 – Boise City (924 Square Miles) |
| Average roof slope on Oklahoma homes | 4/12 Pitch or 18.43 Degrees |
| Most common roof type in Oklahoma | Asphalt Shingle |
| Oklahoma's weather averages | Lows of 51F/11C to highs around 70F/21C |
| Oklahoma's population estimated (2022) | 4 |
| Oklahoma's Time Zone | Central Standard Time (GMT -5) |
| Oklahoma's total square miles | 68,597 |
Data Collected 2021
See how your home compares to the average roof replacement price in Oklahoma. You can get a free estimate for a new roof via our free roof cost calculator. Get instant roof replacement costs for your exact home and connect with the highest-rated roofing contractor near you.
Thinking of financing your new Oklahoma roof?
A new roof can be an unexpected cost. You may need to borrow some money to get it done. We've built a simple roof financing calculator to help you figure out your monthly payments.
The Most Popular Areas We Serve In Oklahoma