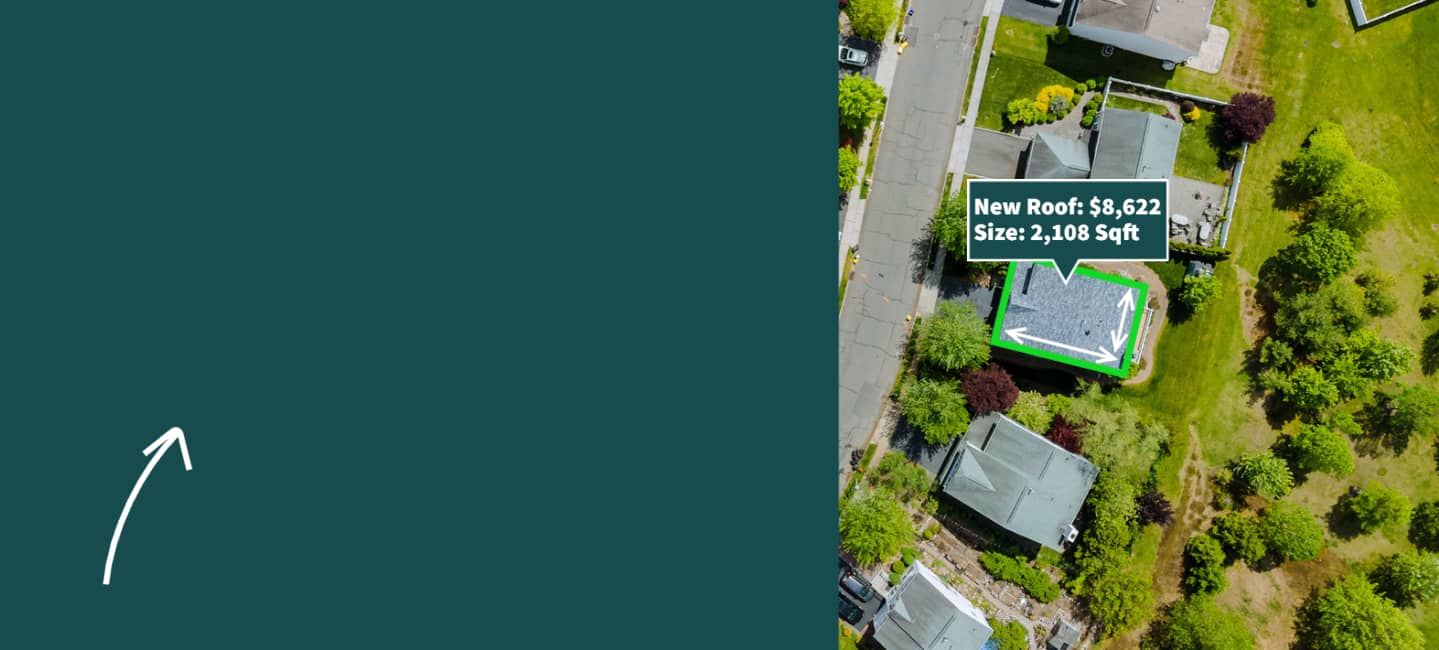 North Dakota Roof Replacement Costs
Instantly get a North Dakota new roof cost with our roofing calculator. See local North Dakota roofing contractor prices for Asphalt, Metal, and Solar Roofing. Connect with a local North Dakota Roofer today.
No signup required.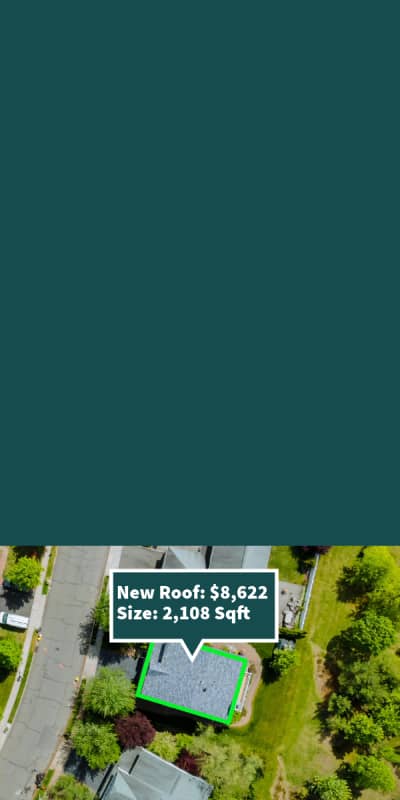 North Dakota Roof Replacement Costs
Instantly get a North Dakota new roof cost with our roofing calculator. See local North Dakota roofing contractor prices for Asphalt, Metal, and Solar Roofing. Connect with a local North Dakota Roofer today.
Wondering what it's going to cost to replace your roof in North Dakota?

Measure
557,805 roofs scanned in North Dakota

Estimate
Average new roof cost in North Dakota is $6,700

Connect
122 highly-rated roofing contractors in North Dakota
When it comes to North Dakota roof replacement estimates, we offer a novel approach. At Instant Roofer, we champion transparency and precision, understanding that informed decisions lead to better service and satisfaction. Start your new roof installation journey armed with knowledge, and experience the difference we make.
Enter your address into Instant Roofer.
Confirm your home via Satellite Imagery.
Instantly view your estimated cost and roof size.
Submit the information to receive an estimate from the most affordable, top-rated North Dakota roofer.
Discover Top-rated, Affordable North Dakota Roofer in No Time
In search of a new roofing contractor? Turn to our North Dakota Roofing Calculator for peace of mind. We ensure top-quality service for your home by considering each contractor's expertise, skills, and pricing. Let us help you identify the perfect match for your unique roofing needs.
Four Tailored Roofing Choices For Your North Dakota Home
At Instant Roofer, we understand that each home carries its own needs and every homeowner has unique preferences. This is why we have a range of roofing options tailored to your specific needs, budget, and taste. Whether you're looking for durability, aesthetics, or energy efficiency, we have the perfect solution for you.
Use our North Dakota roofing calculator to explore and compare the costs of four different, yet equally sturdy, roofing materials. Regardless of your selection, you can count on us to connect you with the most efficient and highest-rated North Dakota roofing contractor for your project.
Better Roof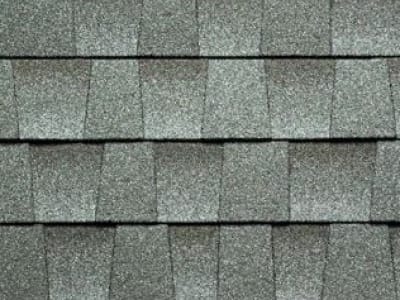 Limited Shingle Style Options
Average Life and Warranty
Average Impact and Wind Rating
Best roof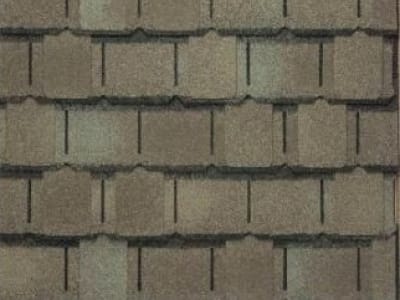 Bigger and Thicker Asphalt Shingle
Better Protection Against Algae
Longer Lasting Life and Warranty
Better Impact and Wind Rating
Metal Roof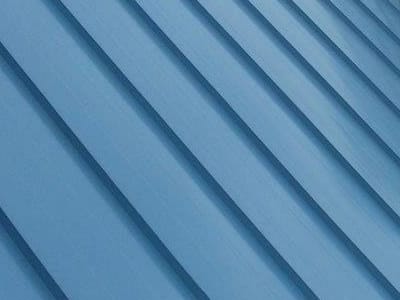 Better protection from fire
Better home cooling (UV Protection)
Best Impact and Wind Rating
Solar Roof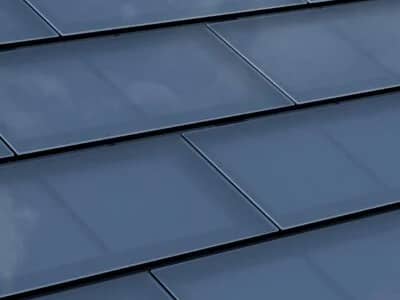 Up to 30% in Federal Tax Credits
Potential $0 Electricity Costs
Receive Your North Dakota Roof Replacement Cost Online Today In Seconds
No sign-up is required.

"Instant Roofers estimate was spot on. The contractor it recommended was excellent. All around a great experience."
How We Are Different
The price of a roof replacement can vary greatly based on your budget, desired roof type, and any necessary repairs that your property might need prior to installation.
We've realized from our previous roofing calculators that many people are unsure of their roof's dimensions. This sparked an idea—why not simplify the process for homeowners? Instead of figuring out their roof size, discussing with a salesperson, and assessing their roof's complexity, we've created a solution.
Our aim is to make things simple and straightforward for you. North Dakota Roofing Calculator eliminates the guesswork, helping you easily find out how much your roof replacement will cost. Our approach is different—we don't spam you, we don't try to sell unrelated services, and we only request information that will help with your roofing replacement cost estimate.
Instant Roofer was created from this idea. A group of tech enthusiasts and professional roofers came together to create the simplest and fastest way to calculate roofing costs across America.
And the best part? We're fully American-owned, developed, and operated.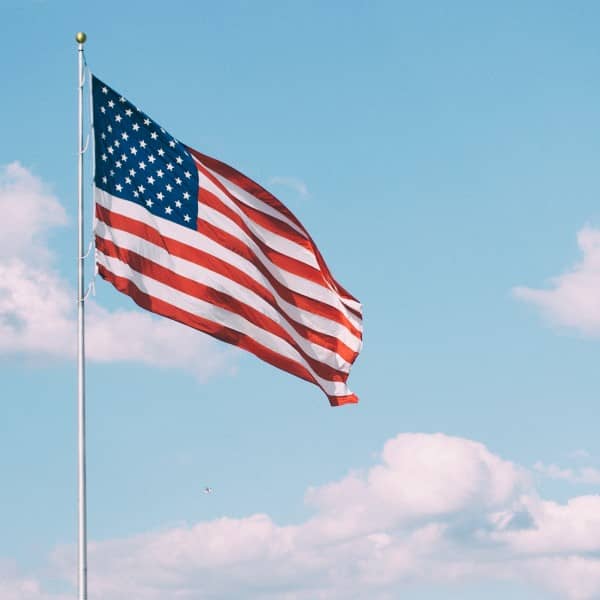 Your Go-To North Dakota Roofing Calculator
Get instant access to your roof replacement cost! With the power of big data and artificial intelligence, we swiftly provide you an affordable and precise estimate for your roof replacement.
Wondering how we match you with the right North Dakota roofer? It's simple. We meticulously analyze the pricing and online ratings of local roofing contractors. This allows us to connect you with the most cost-effective and top-rated North Dakota roofing contractor, ensuring you receive exceptional service at a great price.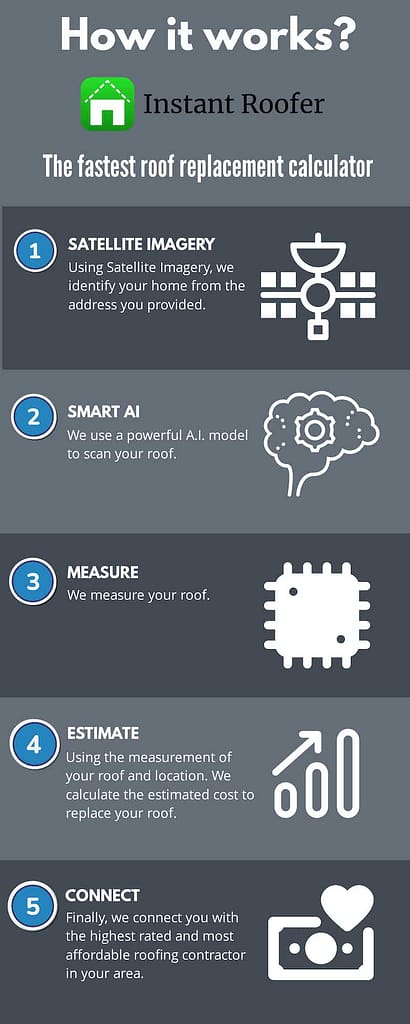 About Instant Roofer
Ever wondered if we're a traditional roofing company? Well, we're both traditional and revolutionary. We're akin to a digital hub for roofing services, like UBER, leveraging technology to streamline the roofing process for homeowners and roofing contractors alike.
How We Serve You
Investing in a new roof can be a significant commitment. In North Dakota, the average price for a new roof is around $6,700. We aim to make the roof replacement journey as straightforward as possible. Our advanced A.I. technology has measured the roof sizes of over 129 million homes across America, simplifying the estimation process.
We've established strong connections with local North Dakota roofing companies across all counties. Our focus is on partnering with only the highest-rated roofers in your area to ensure top-quality service.
Each North Dakota roofing contractor in our network provides us with their price per square foot for a new roof installation. By considering both pricing and rating, we pinpoint the most suitable roofing contractor in your area to assist you.
How We Support Roofing Contractors
Roofing can indeed be a complex task, with various elements such as pitch, facets, eaves, and ridges requiring consideration. Our process begins with a rough estimate, though we always encourage securing a precise quote for accuracy.
We stand apart from other roof replacement cost companies by ensuring your data isn't sent to a multitude of roofers. Instead, we handpick the North Dakota best roofer in your area and collaborate closely with them, providing all the necessary details for your new roofing project.
True to our name, Instant Roofer operates instantly. The minute you accept your online roof replacement estimate, we spring into action. We promptly inform the roofer about the new project and confirm the chosen North Dakota roofing contractor with you.
Top 20 North Dakota Roofing Contractors
Enter your address in our app to learn who has the best combination of reviews and pricing for your exact home. Updated: 9/27/23
Wegner Roofing & Solar
(701) 561-0777
5
67 Google reviews
537 Airport Road
Bismarck, ND 58504
Rolle's Home Improvements
(719) 428-8716
5
43 Google reviews
1066 Sheyenne Street
West Fargo, ND 58078
Fargo Roofing & Siding
(701) 371-7204
4.9
227 Google reviews
3222 4th Avenue South
Fargo, ND 58103
Your Home Improvement Company – Windows & Bath
(701) 203-9814
4.8
125 Google reviews
C.L. Linfoot Co.
(701) 775-3961
4.8
41 Google reviews
4805 Demers Avenue
Grand Forks, ND 58201
Show 15 More

Your Home Improvement Company – Windows & Bath
(701) 203-9332
4.7
235 Google reviews

4101 38th Street South
Fargo, ND 58104

J & J Repairs & Roofing LLC
(701) 476-7528
4.7
85 Google reviews

347 23rd Street North
Fargo, ND 58102

Rooftop – Your Roofing Contractor. Rooftop Renovation & Exteriors
(701) 388-3404
5
28 Google reviews

8755 26th Street Northeast
Bismarck, ND 58503

Williston Roofing and Sprayfoam
(701) 339-2345
4.9
31 Google reviews

904 2nd Street West
Williston, ND 58801

M Squared Contracting
(701) 577-1397
4.9
31 Google reviews

3410 4th Avenue West
Williston, ND 58801

ABC Seamless of Fargo
(701) 293-5952
4.6
169 Google reviews

3001 Fiechtner Drive
Fargo, ND 58103

Leingang Home Center
(701) 663-7966
4.7
29 Google reviews

2601 Twin City Drive
Mandan, ND 58554

Imperial Roofing and Construction, LLC

4.8
25 Google reviews

2120 Lovett Avenue
Bismarck, ND 58504

Imperial Roofing and Construction
(701) 808-7663
4.8
25 Google reviews

2120 Lovett Ave
Bismarck, ND 58504

ABC Seamless of Bismarck
(701) 224-9509
4.5
38 Google reviews

1316 South 20th Street
Bismarck, ND 58504

Capital Exteriors Inc
(701) 400-4366
4.4
42 Google reviews

603 52nd St NE
Bismarck, ND 58501

Capital Exteriors Inc.
(701) 314-1458
4.4
42 Google reviews

603 52 Street Northeast
Bismarck, ND 58501

Western Products Inc
(701) 293-5310
4.3
146 Google reviews

474 45th St S Ste A
Fargo, ND 58103

Western Products
(701) 293-5310
4.3
146 Google reviews

474 45th Street South
Fargo, ND 58103

Jordahl Custom Homes
(701) 234-0404
4.3
94 Google reviews

2832 Sheyenne St
West Fargo, ND 58078
Don't see your company listed? Join our network!
Average Roof Replacement Cost in North Dakota
The cost of roof replacement in North Dakota can vary significantly. As of the current market rates, you can expect to spend an average of $7,000 to $10,000 for a standard shingle roof installation. Keep in mind that these are estimates and the actual costs can differ based on the size of your roof, materials chosen, and additional factors.
Key Factors Affecting North Dakota New Roof Cost
The cost of installing a new roof in North Dakota is influenced by a variety of factors. Here are the most critical components to consider as you estimate your North Dakota roof replacement cost:
Size: The size of your roof is a major determinant of cost. A larger roof requires more materials and labor, increasing the overall cost of the project.
Materials: From Architectural Asphalt Shingles to Solar Roofs, the type of roofing material you choose has a significant impact on cost. While Asphalt Shingle roofs are typically more affordable, materials like Metal Roofing and Solar Roofs can offer greater longevity and energy efficiency, albeit at a higher initial cost.
Pitch: The pitch or slope of your roof can influence the cost of your roofing project. Steeper roofs are often more difficult and hazardous to work on, thus can demand higher labor costs.
Cost: The total cost of your North Dakota new roof will also depend on whether any additional repairs are needed. If underlying structures are damaged, these will need to be repaired before your new roof is installed, adding to the cost.
Location: Where your property is located in North Dakota can also influence the cost. Certain areas might have higher labor costs, and the specific local building codes and requirements can impact the overall expense.
Permits: Depending on the scope of the work and the locality, you might need to acquire certain permits for your roofing project. The cost of these permits will be included in the overall cost of the roofing job.
Inspection: A professional roof inspection is recommended before beginning any roofing project. While this will add to your costs, it's a vital step in ensuring your new roof is installed correctly and any potential issues are addressed early.
Choosing Your Roofing Materials
The type of roofing material you select significantly impacts your North Dakota new roof cost. Here's a look at the options we offer from our North Dakota roofing calculator and their typical price ranges: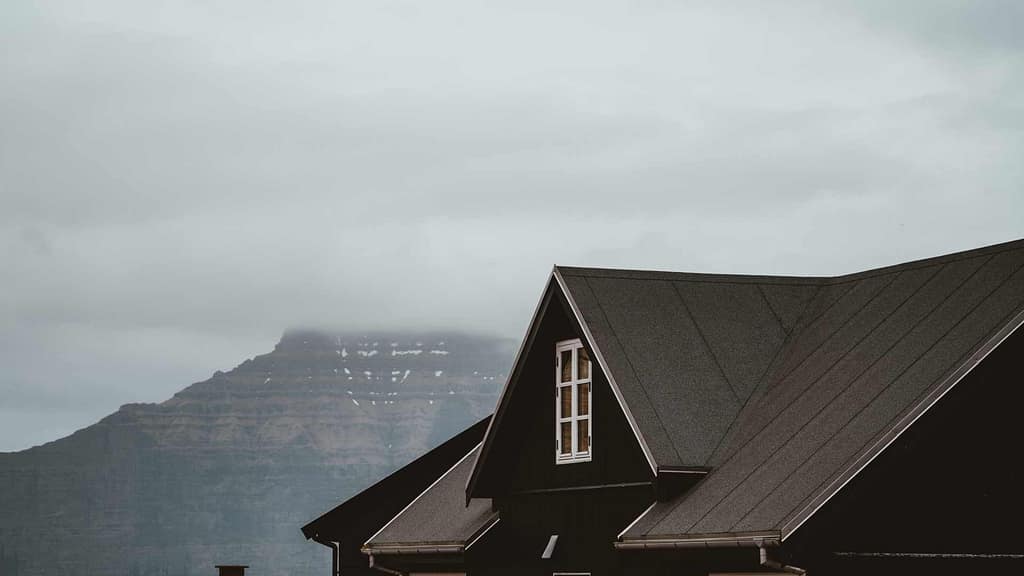 Architectural Asphalt Shingle
Architectural Asphalt Shingles are a popular choice for their durability and aesthetic appeal. They come in a wide range of styles and colors, allowing you to match your home's architectural design. The price range for Architectural Asphalt Shingles is typically around $350 to $500 per square (a roofing square equals 100 square feet).
Designer Asphalt Shingle
Designer Asphalt Shingles provide a high-end look and come with an extended lifespan. They replicate the appearance of more expensive materials but at a fraction of the cost. Expect to pay around $400 to $600 per square for Designer Asphalt Shingles.
Metal Roofing
Metal roofs are highly durable, energy-efficient, and come in various styles and colors. They are more expensive than asphalt shingles but offer a longer lifespan and higher resistance to harsh weather conditions. The price range can vary from $700 to $1,000 per square, depending on the type of metal used.
Solar Roof
Solar roofs are an investment in energy efficiency. These roofs generate electricity, potentially saving you a significant amount on energy bills over time. The upfront cost is high, typically ranging from $21,000 to $25,000 for an average-sized home, but federal tax credits and energy savings can offset this cost over time.
Please note that these are approximate costs and can vary based on various factors. We highly recommend consulting with a professional North Dakota roofing contractor for a precise estimate.
Additional Roof Replacement Costs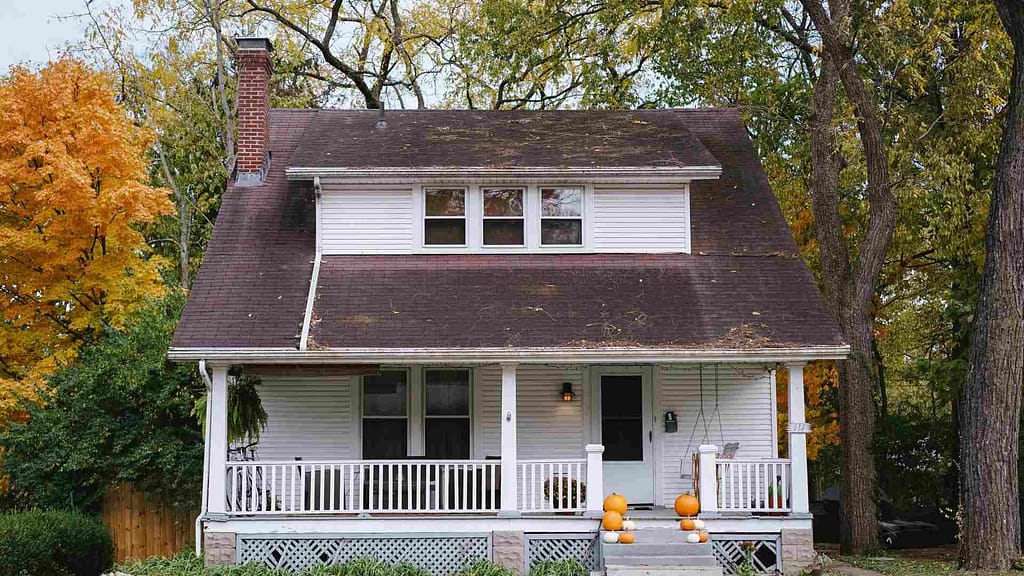 When calculating the cost of a new roof in North Dakota, it's essential to consider some additional expenses that may not be part of your initial estimate. These elements can significantly impact the final North Dakota roof replacement cost:
Existing Roof Removal: Before installing your new roof, your North Dakota roofer must remove and dispose of your existing roof. This process is labor-intensive and will add to the overall cost of your project.
Roof Inspection: A professional roof inspection is critical to identify any underlying issues and to ensure the longevity of your new roof. The cost of this inspection is an additional expense you'll need to factor into your budget.
Underlying Structural Repairs: If your roof has underlying structural damage, these issues need to be addressed before the new roof installation. These repairs will be an added expense and can vary in cost depending on the extent of the damage.
Chimneys, Skylights, and Other Roof Features: Features such as chimneys, skylights, and other installations can complicate the roofing process, potentially increasing the cost. Your North Dakota roofing contractor can provide an estimate for these additional costs.
Roof Warranty: Most roofing materials come with a manufacturer's warranty that can offer you financial protection. However, extended warranties or workmanship warranties offered by the contractor might involve additional costs.
Clean Up and Disposal Roof Insurance: Once your new roof is installed, there's the matter of cleaning up and disposing of old roofing materials. Many roofers include this in their initial quote, but it's best to confirm this to avoid any hidden costs. Roof insurance can also add to your overall expenses but provides valuable protection for your investment.
Climate and Roof's Lifespan in North Dakota
North Dakota's climate can have a significant impact on your roof's lifespan. Roofs here need to withstand both hot summers and harsh winters. Choosing a durable material such as metal or high-grade asphalt shingles can extend your roof's lifespan and provide better value in the long run.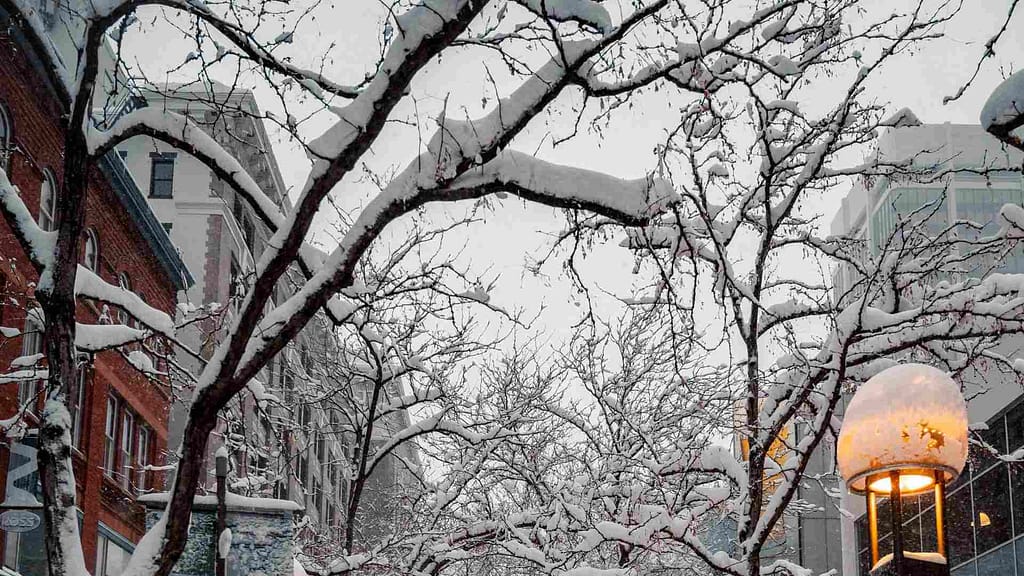 Signs You Need a New Roof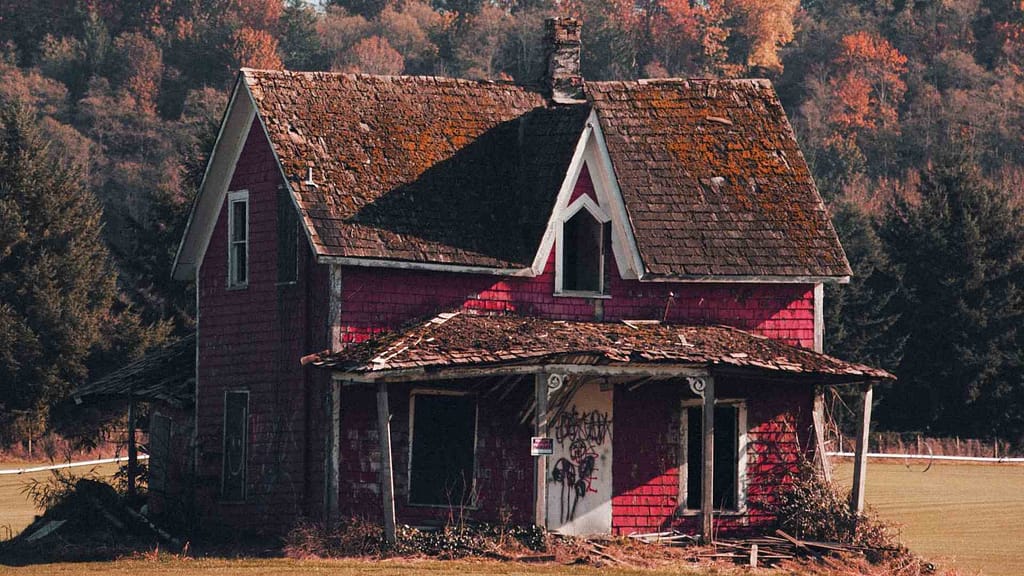 Knowing when you need a new roof is crucial to avoid more extensive damage. Some common signs include missing or curling shingles, consistent leaks, or noticeable sagging. If you notice any of these signs, we highly recommend getting your roof inspected by a professional North Dakota roofer.
DIY or Professional Roofing Contractor
While DIY might seem like a cost-effective option initially, it can lead to higher costs in the long run due to potential errors. A professional North Dakota roofing contractor not only has the necessary skills and knowledge but also ensures adherence to local building codes and regulations. At Instant Roofer, we connect you with top-rated professionals for a seamless and reliable roofing experience.
North Dakota Roofing FAQs
How often should I inspect my roof?

A good rule of thumb is to inspect your roof at least twice a year, typically in the spring and fall. However, after any severe weather or storm, a quick check is beneficial to identify any damage that may have occurred.
How can I protect my roof from ice dams in the winter?

Preventing ice dams in North Dakota's winters is crucial for the longevity of your roof. Proper attic insulation and ventilation can help maintain a cooler roof and minimize ice dam formation. Furthermore, using a roof rake to remove excessive snow can also aid in ice dam prevention.
What signs indicate that my roof needs repair or replacement?

Visible signs like missing or damaged shingles, sagging roof deck, and leaks are clear indications of a possible need for repair or replacement. Other signs might include excessive granules in gutters (from asphalt shingles) or noticeably higher energy bills which might suggest poor roof insulation.
What maintenance tasks should I perform to extend the lifespan of my roof?

Regular roof inspections and immediate repair of minor issues are key to extending your roof's lifespan. Cleaning gutters, removing debris, trimming overhanging branches, and checking for rust and mold are some preventive measures to maintain the health of your roof.
Are there any specific building codes or regulations for roofing in North Dakota?

Yes, North Dakota has building codes that cover roofing installations and repairs. These codes ensure safety and quality, and they can vary by location.
Interesting Facts About North Dakota
| | |
| --- | --- |
| Average roof replacement price in North Dakota | $6,700 |
| The number of North Dakota roofs we've measured | 557,805 |
| Average North Dakota home size | 1,780 Square Feet |
| Average North Dakota property size (2020 Parcel Data) | 0.21 Acres or 9,500 Sqft |
| Largest zip code in North Dakota | 58801 – Williston (815 Square Miles) |
| Average roof slope on North Dakota homes | 6/12 Pitch or 26.57 Degrees |
| Most common roof type in North Dakota | Asphalt Shingle |
| North Dakota's weather averages | Lows of 49F/10C to highs around 69F/21C |
| North Dakota's population estimated (2022) | 762,062 |
| North Dakota's Time Zone | Central Standard Time (GMT -5) |
| North Dakota's total square miles | 68,994 |
Data Collected 2021
See how your home compares to the average roof replacement price in North Dakota. You can get a free estimate for a new roof via our free roof cost calculator. Get instant roof replacement costs for your exact home and connect with the highest-rated roofing contractor near you.
Thinking of financing your new North Dakota roof?
A new roof can be an unexpected cost. You may need to borrow some money to get it done. We've built a simple roof financing calculator to help you figure out your monthly payments.
The Most Popular Areas We Serve In North Dakota