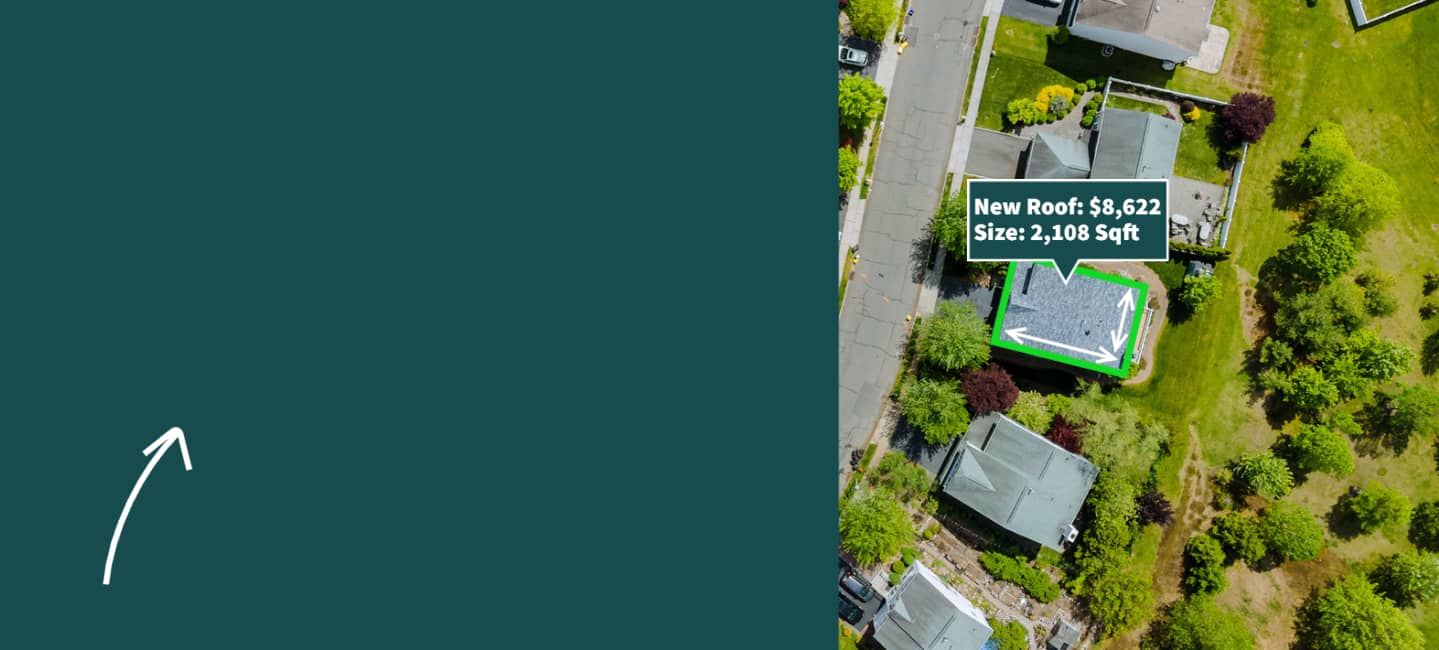 Wyoming Roof Replacement Costs
Instantly get a Wyoming new roof cost with our roofing calculator. See local Wyoming roofing contractor prices for Asphalt, Metal, and Solar Roofing. Connect with a local Wyoming Roofer today.
No signup required.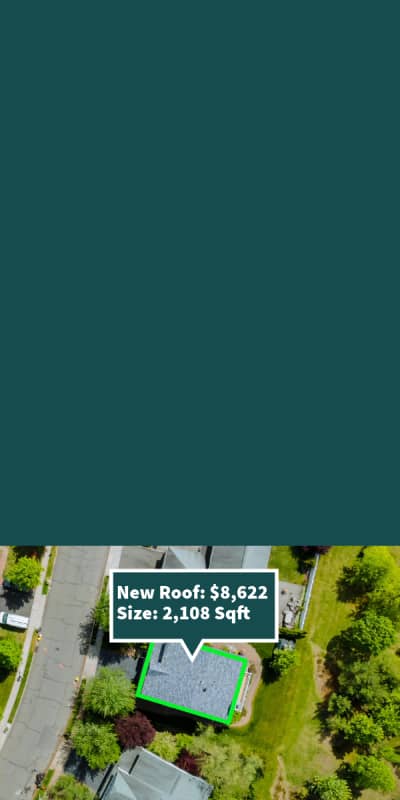 Wyoming Roof Replacement Costs
Instantly get a Wyoming new roof cost with our roofing calculator. See local Wyoming roofing contractor prices for Asphalt, Metal, and Solar Roofing. Connect with a local Wyoming Roofer today.
Wondering what it's going to cost to replace your roof in Wyoming?

Measure
376,633 roofs scanned in Wyoming

Estimate
Average new roof cost in Wyoming is $7,250

Connect
106 highly-rated roofing contractors in Wyoming
We are of the conviction that acquiring a roofing estimate shouldn't require tedious paperwork. Everyone deserves stellar service along with precise estimates, which is why we've pioneered a novel approach to obtaining your Wyoming roof replacement cost online via Instant Roofer.
Leveraging sophisticated technology, our platform enables you to instantly view pricing for various jobs in your area without the need for phone conversations or scheduling estimates with an operator or receptionist. This means no more waiting or form-filling. With Instant Roofer, accessing a reliable Wyoming roofing contractor is as simple as a few clicks, offering a seamless, straightforward experience.
Enter your address into Instant Roofer.
Confirm your home via Satellite Imagery.
Instantly view your estimated cost and roof size.
Submit the information to receive an estimate from the most affordable, top-rated Wyoming roofer.
Discover Top-Rated and Most Cost-Effective Wyoming Roofer in No Time.
If you find yourself in need of a new roof, our Wyoming Roofing Calculator is your perfect assistant. It considers each Wyoming roofer's experience, expertise, and cost, guiding you to the most suitable contractor for your specific needs. With us, you can ensure a top-notch roofing service at competitive prices, optimized for your unique circumstances.
Four Tailored Roofing Options For Your Needs
Understanding that each home is unique and every homeowner has specific needs, Instant Roofer is committed to offering a range of roofing options to suit your specific preferences, budget, and requirements. Whether you're after durability, aesthetics, or energy efficiency, we have the perfect roofing solution for you.
Utilize our Wyoming roofing calculator to explore and compare the costs of our four distinct but equally sturdy roofing materials. Regardless of your choice, you can count on us to connect you with the most efficient, top-rated Wyoming roofer for your project.
Better Roof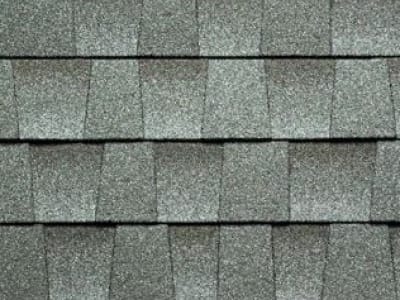 Limited Shingle Style Options
Average Life and Warranty
Average Impact and Wind Rating
Best roof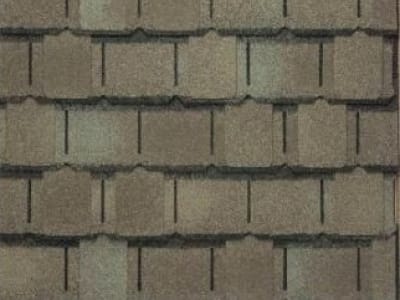 Bigger and Thicker Asphalt Shingle
Better Protection Against Algae
Longer Lasting Life and Warranty
Better Impact and Wind Rating
Metal Roof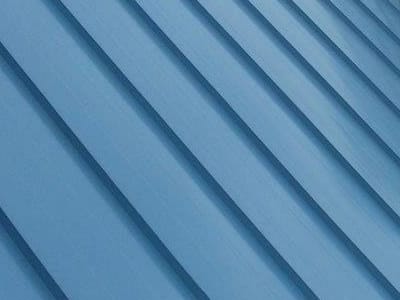 Better protection from fire
Better home cooling (UV Protection)
Best Impact and Wind Rating
Solar Roof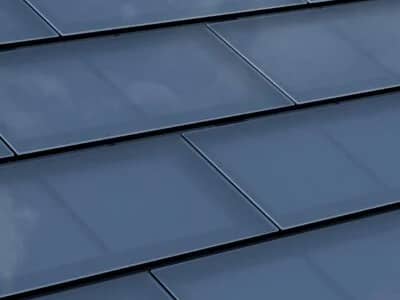 Up to 30% in Federal Tax Credits
Potential $0 Electricity Costs
Receive Your Wyoming Roof Replacement Cost Online Today In Seconds
No sign-up is required.

"Instant Roofers estimate was spot on. The contractor it recommended was excellent. All around a great experience."
What Sets Us Apart
The complexity of your current roof, the amount of new material required, and the potential need for repairs before installation are the main factors that can influence your Wyoming roof replacement cost.
In the past, we developed roofing calculators. However, we identified a recurring issue: homeowners often struggled to determine the size of their roofs. This sparked an idea—what if homeowners could bypass the exhaustive process of calculating their roof dimensions and negotiating with salespeople? What if they could use a tool that instantly measures the size and provides an estimate?
Often, while navigating through various websites and apps, you might feel that their main goal is to acquire your contact details or push additional sales, rather than assisting you with your roof replacement cost. At Instant Roofer, we adopt a different approach: we are committed to helping you with your roofing costs without any spam or upselling tactics.
This innovative thinking led to the birth of Instant Roofer. A combination of tech enthusiasts and experienced roofers, we strive to offer the simplest, fastest, and most cost-effective way to estimate a roof cost anywhere in the US.
And the best part… We're fully owned, developed, and operated by Americans.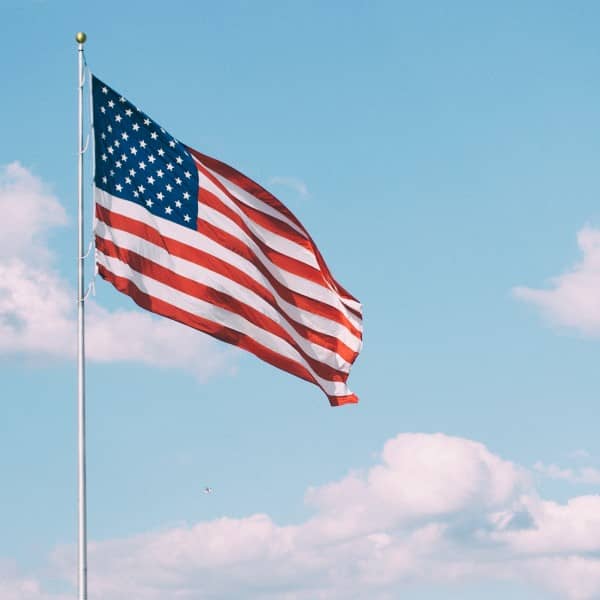 The Easiest Wyoming Roofing Calculator
Instantly get a estimate from local roofers in your area using our Wyoming roofing calculator without ever leaving your home. We leverage big data and artificial intelligence to provide you with a fast, affordable, and accurate replacement cost on your roof.
How do we connect you with the best roofer? We analyze roofing contractors' pricing in your area and their ratings online. Ensuring you get the best price and highest-rated Wyoming Roofing contractor.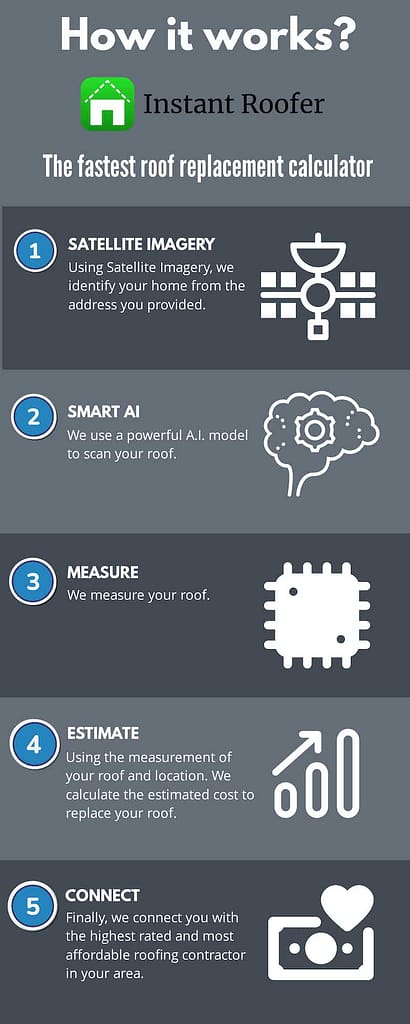 About Instant Roofer
Frequently, we are asked, "Are you a roofing company?" The answer is both yes and no. Consider Instant Roofer as a revolutionary concept in roofing services, much like Uber is to transportation. We deploy advanced technology to streamline the roofing process, bringing simplicity and convenience to both homeowners and roofing contractors alike.
How We Assist You
Investing in a new roof can be significant, with the average price of a new roof in Wyoming approximating $7,250. Instant Roofer is here to simplify the process of getting your roof replaced. Utilizing cutting-edge AI technology, we've measured the roof sizes of over 129 million homes across the country.
We've built a network of local Wyoming roofing companies, encompassing all counties. These are not just any roofers; they're the highest-rated professionals in your vicinity.
Every roofing company in our Wyoming network has provided their installation cost per square foot. We leverage this data along with contractor ratings to identify the best-qualified Wyoming roofing contractor in your area, ensuring you receive top-notch services.
How We Assist Roofing Contractors
Roofing can be a complex task, involving various factors such as pitch, facets, eaves, ridges, and more. At Instant Roofer, we begin by providing a preliminary estimate, while always recommending a follow-up with an actual quote.
Our approach diverges from other roof replacement cost companies. We don't flood multiple roofers with your data. Instead, we select the best-suited roofer in your area and collaborate with them, ensuring they have all necessary details to execute your new roofing project successfully.
With Instant Roofer, instant truly means instant. The moment you accept your online roof replacement estimate, we spring into action. We immediately alert the roofer of an upcoming project and confirm the selected Wyoming roofing contractor with you.
Top 20 Wyoming Roofing Contractors
Enter your address in our app to learn who has the best combination of reviews and pricing for your exact home. Updated: 9/27/23
911 Roofing Solutions
(307) 514-5882
5
151 Google reviews
1805 Ames Avenue
Cheyenne, WY 82001
Breit Roofing
(307) 337-5220
5
80 Google reviews
1340 Nottingham Drive
Casper, WY 82609
Slade Roofing
(307) 296-9700
4.9
60 Google reviews
Safe Plus Roofing Cheyenne
(307) 317-3863
4.9
50 Google reviews
2110 East 13th Street
Cheyenne, WY 82001
DaBella
(844) 322-3552
4.8
215 Google reviews
521 Progress Circle
Cheyenne, WY 82007
Show 15 More

Pride Roofing & Solar, LLC
(307) 277-4441
4.9
35 Google reviews

307 East 17th Street
Cheyenne, WY 82001

All Seasons Roofing and Restoration
(307) 365-5470
4.8
44 Google reviews

1819 Warren Avenue
Cheyenne, WY 82001

Built Wright Homes and Roofing inc.,
(307) 213-6011
4.9
33 Google reviews

813 Camel Drive
Gillette, WY 82716

Resolutions Contractors
(307) 640-1497
5
26 Google reviews

2232 Dell Range Boulevard
Cheyenne, WY 82009

DDD Exteriors inc
(307) 267-8372
5
25 Google reviews

7673 West Chalk Creek Road
Casper, WY 82604

307 Imperial Roofing
(307) 220-8989
4.8
29 Google reviews

1010 South Park Loop Road
Jackson, WY 83001

Osborn Roofing
(307) 267-2343
4.7
31 Google reviews

1815 South Poplar Street
Casper, WY 82601

Bald Ridge Enterprises, LLC
(307) 587-2288
5
22 Google reviews

2420 Sheridan Avenue
Cody, WY 82414

Interstate Roofing
(307) 634-2553
4.7
29 Google reviews

1012 South Greeley Highway
Cheyenne, WY 82007

Inman Roofing Inc.
(307) 778-8053
4.4
53 Google reviews

4014 Welchester Drive
Cheyenne, WY 82009

Regional Roofing & Restoration
(307) 316-3161
5
20 Google reviews

2232 Dell Range Boulevard
Cheyenne, WY 82009

Pete's Builders
(307) 514-5489
4.4
37 Google reviews

1816 Central Avenue
Cheyenne, WY 82001

Dave's Roofing

4.6
26 Google reviews

1344 South Boxelder Street
Casper, WY 82604

Alpha Roofing, LLC
(307) 679-8558
5
18 Google reviews

124 Main Street
Evanston, WY 82930

Pro Plus Roofing & Construction
(307) 682-0889
4.2
26 Google reviews

808 East 8th Street
Gillette, WY 82716
Don't see your company listed? Join our network!
Average Roof Replacement Cost in Wyoming
Determining the Wyoming roof replacement cost is the first step in any roof replacement project. Costs can vary, but on average, homeowners can expect to pay between $5,000 and $10,000. The final price depends on various factors, such as the size of the roof, the type of roofing material used, and labor costs.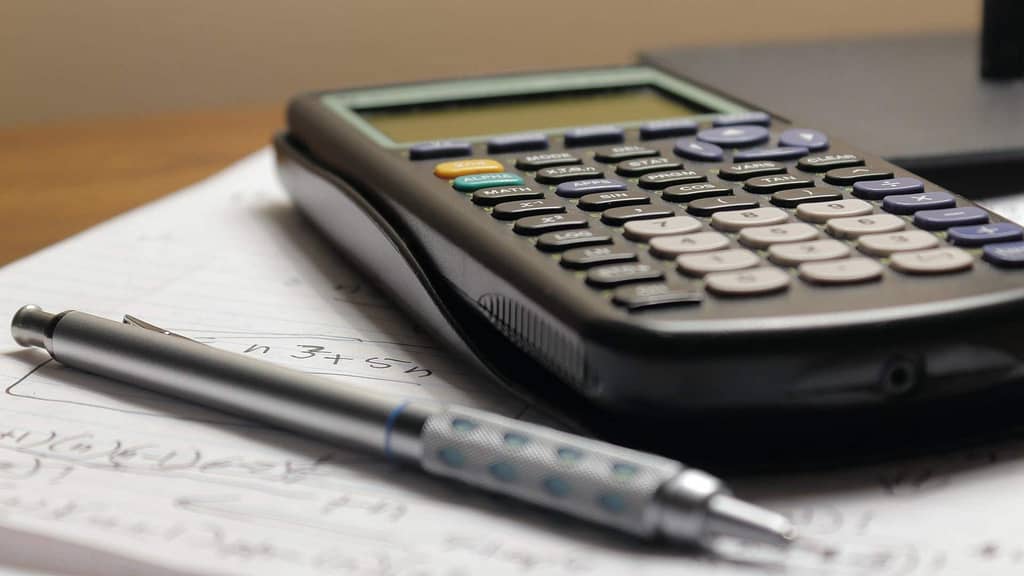 Factors Affecting Wyoming New Roof Cost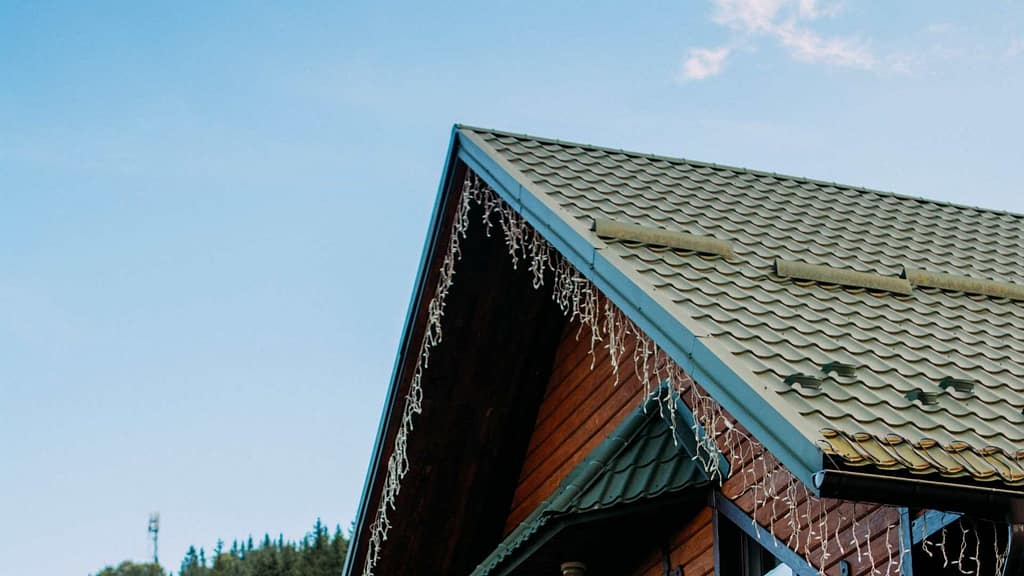 When it comes to Wyoming new roof cost, several factors come into play. It's not just about the materials; other aspects such as labor, location, and additional legal requirements can impact your final roofing bill. Here's a breakdown:
Roof Size: The size of your roof is a primary factor that will impact the cost. Larger roofs require more materials and more labor, leading to increased costs.
Roof Materials: The type of roofing material you choose can significantly affect the cost. Options include Architectural Asphalt Shingle, Designer Asphalt Shingle, Metal Roofing, and Solar Roof. Each has its own price range and lifespan.
Roof Pitch: The steepness or pitch of your roof can also influence the price. Steeper roofs are more challenging to work on and may require additional safety equipment, leading to higher labor costs.
Labor Cost: The cost of labor can vary depending on the contractor. Ensure you are working with a licensed, experienced Wyoming roofer to get the best value for your money.
Location: Depending on where in Wyoming you live, transportation and logistics costs could factor into your roof replacement cost.
Permits: Different towns and counties in Wyoming might have specific permit requirements for roof replacement. The cost of these permits will be added to your bill.
Inspection: Pre or post-installation inspections, if necessary, can also add to the total cost. It's a good idea to include this in your budget planning.
Choose the Right Roofing Materials
Choosing the right roofing materials is paramount in protecting your home and enhancing its aesthetic value. Here, we dive into the features, benefits, and cost estimates of the different roofing materials available for your Wyoming home.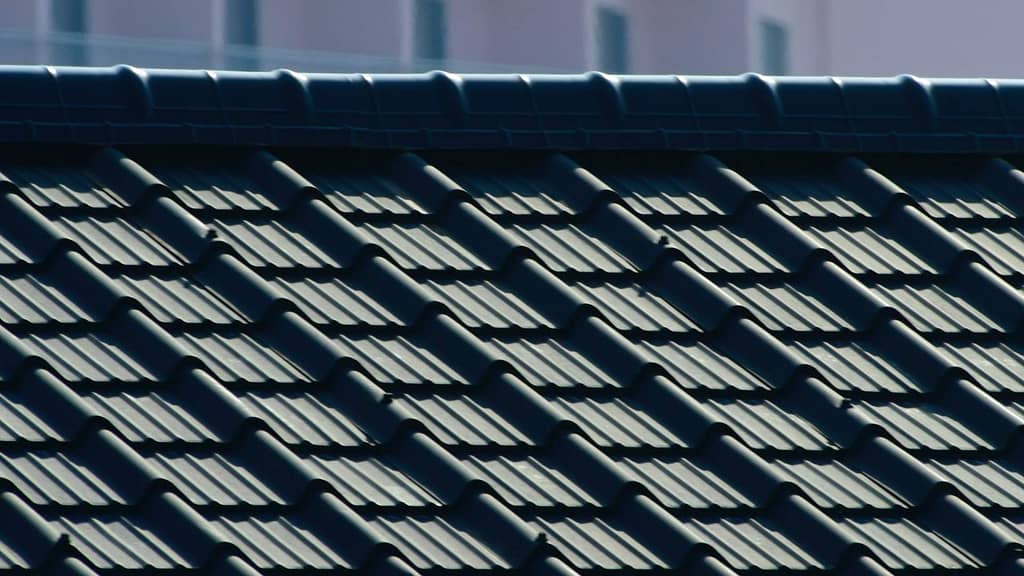 Architectural Asphalt Shingles: A popular choice among homeowners due to their durability and affordability. Architectural shingles offer a three-dimensional appearance that can significantly improve the curb appeal of your home. They are also resistant to wind and can last for about 30 years. The average cost of architectural asphalt shingles ranges between $3.80 to $4.80 per square foot, including installation.
Designer Asphalt Shingles: If you're aiming for a high-end look without breaking the bank, designer asphalt shingles are an excellent choice. Expect to pay between $4.20 and $5.50 per square foot for these premium shingles.
Metal Roofing: Known for its longevity and resistance to harsh weather conditions, metal roofing is a long-term investment for your Wyoming home. It's a particularly great option in regions prone to heavy snowfall. However, the cost of a metal roof can range widely depending on the type of metal used. On average, you could expect to pay anywhere between $5.50 and $12 per square foot.
Solar Roof: A solar roof can significantly cut your energy bills by harnessing the power of the sun. These unique roofing tiles integrate seamlessly into your home's design while providing renewable energy. Due to their innovative design and technology, solar roofs are the most expensive option, costing between $21 and $25 per square foot. However, they may save you money in the long term through energy bill reductions and potential tax credits.
Additional Roof Replacement Costs
When estimating your Wyoming roof replacement cost, it's important to account for additional factors that can affect the final price. These extra costs could significantly impact your budget if not properly considered from the onset. Here's a look at some of these factors: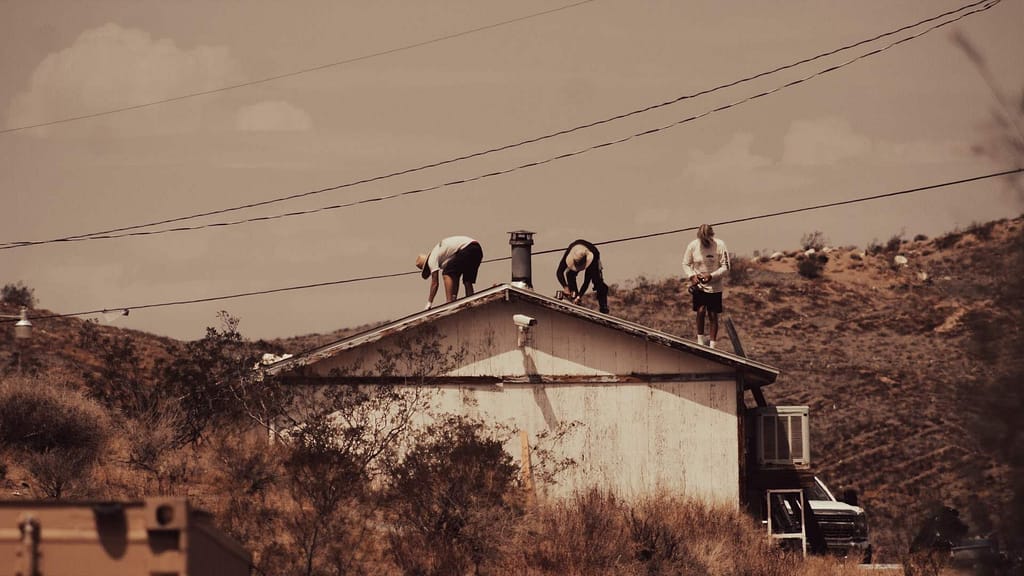 Removing Existing Roof: Before installing your new roof, the old one must be removed. This process can be labor-intensive and often adds to the total cost of the project.
Roof Inspection: A comprehensive roof inspection is essential before any replacement. This inspection will help identify any underlying issues and ensure a smooth installation process.
Underlying Structural Repairs: If the inspection reveals damage to the underlying structure of the roof, these issues need to be addressed before the new roof can be installed. The costs for these repairs can vary widely, depending on the extent of the damage.
Chimneys, Skylights, and Other Features: If your roof has additional features like chimneys, skylights, or ventilation systems, it may add complexity to the project and, consequently, increase the cost. These features often require additional materials and labor to properly integrate with the new roof.
Roof Warranty: Some roofing materials come with a manufacturer's warranty, which might increase the overall cost but will provide you with peace of mind in case of defects in the materials.
Clean Up and Disposal: Once the project is complete, the waste material needs to be properly disposed of, and the site cleaned. This is typically included in the overall roofing cost but it's always best to confirm with your Wyoming roofing contractor.
Climate and Roof's Lifespan in Wyoming
The Wyoming climate can significantly impact your roof's lifespan. High winds, heavy snowfall, and summer heat can affect different roofing materials in varied ways. Ensure your chosen material is suited to Wyoming's climate to maximize its lifespan.
Signs You Need a New Roof
Some signs indicate you may need a new roof, including leaking, water damage, missing or damaged roof shingles, and sagging. If you notice these signs, consult a professional Wyoming roofer immediately.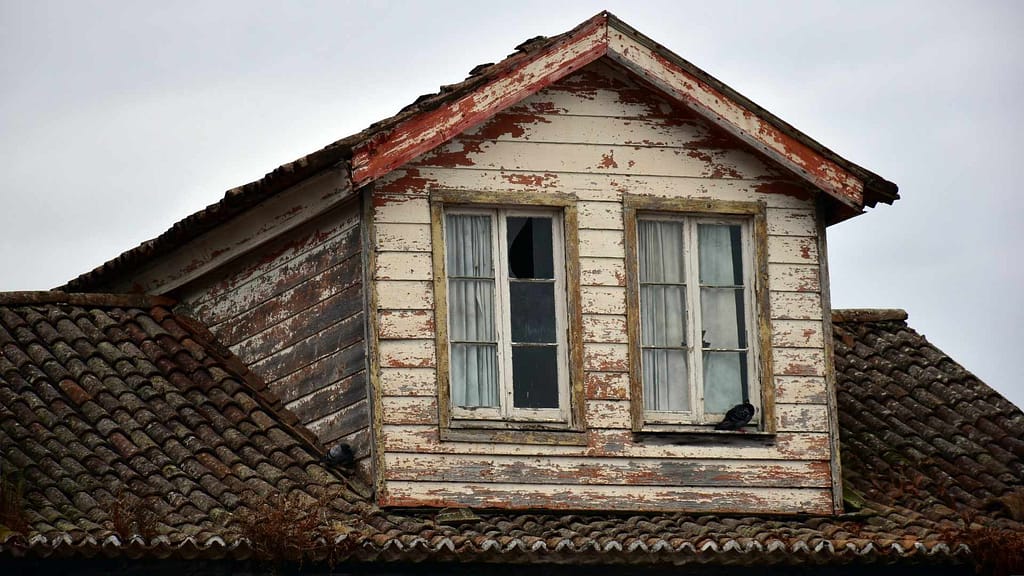 Why You Should Hire a Professional Roofing Contractor
While DIY might be tempting, hiring a professional Wyoming roofing contractor is advisable. Professionals have the skills and experience to ensure the job is done correctly and safely. They can also provide a warranty for their work, giving you peace of mind.
Remember, at Instant Roofer, we make your roof replacement project easy and hassle-free by connecting you with the best Wyoming roofing contractors and offering an easy-to-use Wyoming roofing calculator.
Wyoming Roofing FAQs
How often should I inspect my roof for damage or signs of wear?

For optimal roof health, it's advisable to inspect your roof at least twice a year, usually in the spring and fall. However, if Wyoming experiences severe weather conditions, an additional check might be necessary to ensure there are no damages.
What are the signs of roof damage caused by snow, ice, or high winds?

Signs of roof damage from severe weather include missing or damaged shingles, leaks inside the house, sagging roof decks, clogged gutters, ice dams formation, and accumulation of granules from roof shingles in the gutters.
How can I prevent ice dams and snow buildup on my roof?

Proper insulation and ventilation are key in preventing ice dams and snow buildup. Additionally, installing a good quality underlayment and roof heating cables can also help. Consult with a Wyoming roofer for the best preventative measures suitable for your specific roof type and local weather conditions.
Are there any specific building codes or regulations for roofing in Wyoming?

Yes, Wyoming has specific building codes that apply to roofing. These regulations cover everything from the type of materials that can be used to the method of installation. It's crucial to ensure that your Wyoming roofing contractor is familiar with these codes to ensure compliance and avoid penalties.
How can I improve the energy efficiency of my roof in Wyoming's climate?

Improving your roof's energy efficiency can be achieved through proper insulation, ventilation, and choosing energy-efficient roofing materials. For instance, lighter colored roofs can help reflect the sun's heat, while certain materials like metal or solar roofs can help to better insulate your home. Use our Wyoming roofing calculator to compare the costs and benefits of different materials.
Interesting Facts About Wyoming
| | |
| --- | --- |
| Average roof replacement price in Wyoming | $7,250 |
| The number of Wyoming roofs we've measured | 376,633 |
| Average Wyoming home size | 2,050 Square Feet |
| Average Wyoming property size (2020 Parcel Data) | 0.50 Acres or 21,780 Sqft |
| Largest zip code in Wyoming | 82901 – Rock Springs (4,340 Square Miles) |
| Average roof slope on Wyoming homes | 6/12 Pitch or 26.57 Degrees |
| Most common roof type in Wyoming | Asphalt Shingle |
| Wyoming's weather averages | Lows of 47F/8C to highs around 64F/18C |
| Wyoming's population estimated (2022) | 578,759 |
| Wyoming's Time Zone | Mountain Standard Time (GMT -6) |
| Wyoming's total square miles | 97,089 |
Data Collected 2021
See how your home compares to the average roof replacement price in Wyoming. You can get a free estimate for a new roof via our free roof cost calculator. Get instant roof replacement costs for your exact home and connect with the highest-rated roofing contractor near you.
Thinking of financing your new Wyoming roof?
A new roof can be an unexpected cost. You may need to borrow some money to get it done. We've built a simple roof financing calculator to help you figure out your monthly payments.
The Most Popular Areas We Serve In Wyoming