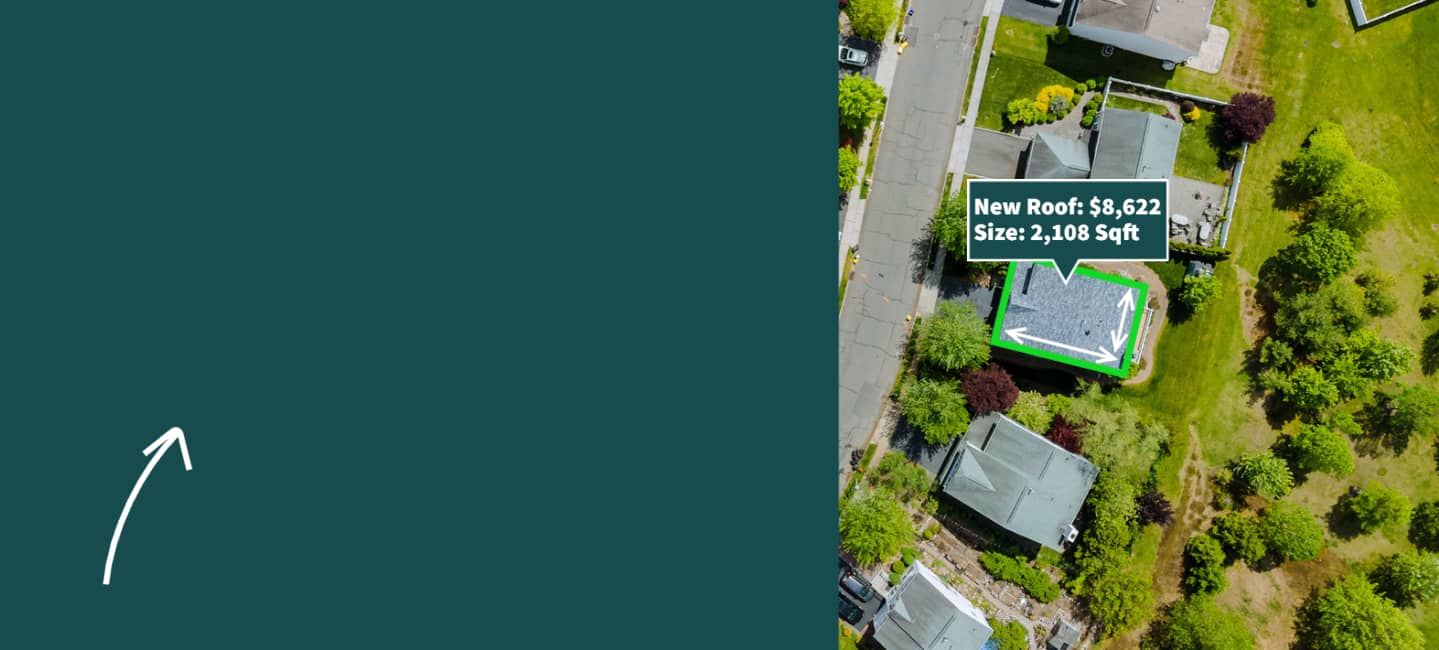 New York Roof Replacement Costs
Instantly get a New York new roof cost with our roofing calculator. See local New York roofing contractor prices for Asphalt, Metal, and Solar Roofing. Connect with a local New York Roofer today.
No signup required.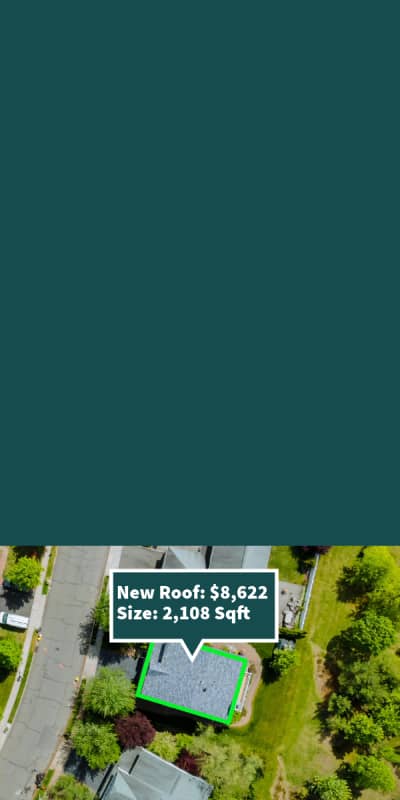 New York Roof Replacement Costs
Instantly get a New York new roof cost with our roofing calculator. See local New York roofing contractor prices for Asphalt, Metal, and Solar Roofing. Connect with a local New York Roofer today.
Wondering what it's going to cost to replace your roof in New York?

Measure
4,787,429 roofs scanned in New York

Estimate
Average new roof cost in New York is $7,500

Connect
1,660 highly-rated roofing contractors in New York
Our novel online tool is designed to generate a precise estimate for your New York roof replacement cost. The process is simple – fill out a single straightforward form and our advanced technology will swiftly calculate an accurate estimate for your roofing needs.
We strive to provide the highest quality service and most precise estimates available. With this in mind, we established Instant Roofer as your go-to online tool for determining your New York new roof cost.
Enter your address into Instant Roofer.
Confirm your home via Satellite Imagery.
Instantly view your estimated cost and roof size.
Submit the information to receive an estimate from the most affordable, top-rated New York roofer.
Discover Top-Rated, Cost-Effective New York Roofer in No Time.
In search of a new roofing contractor? Utilize our New York Roofing Calculator to ensure top-tier service for your home. We carefully evaluate each contractor's skills, experience, and rates to identify the optimal choice tailored to your unique requirements.
Four Tailored Roofing Solutions Just For You
Instant Roofer recognizes that every home and homeowner is unique, with specific needs and individual preferences. This understanding fuels our commitment to providing a diverse range of roofing options tailored to fit your requirements, budget, and style. Whether you prioritize durability, aesthetics, or energy efficiency, we have the perfect solution for you.
Make use of our New York roofing calculator to explore and compare the costs of four distinct and equally reliable roofing materials. Rest assured that whichever option you select, we will connect you with the most proficient and highly-rated New York roofing contractor for your project.
Better Roof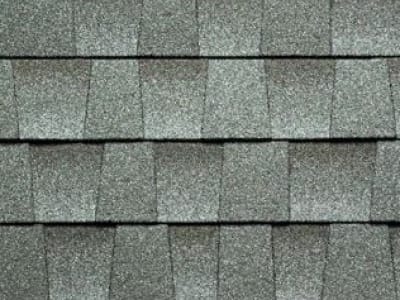 Limited Shingle Style Options
Average Life and Warranty
Average Impact and Wind Rating
Best roof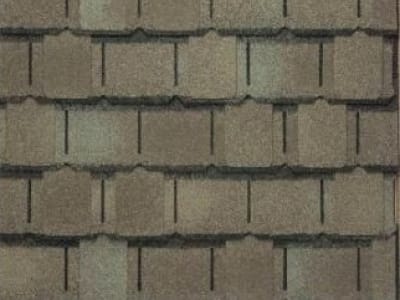 Bigger and Thicker Asphalt Shingle
Better Protection Against Algae
Longer Lasting Life and Warranty
Better Impact and Wind Rating
Metal Roof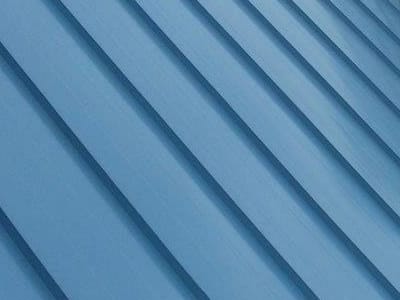 Better protection from fire
Better home cooling (UV Protection)
Best Impact and Wind Rating
Solar Roof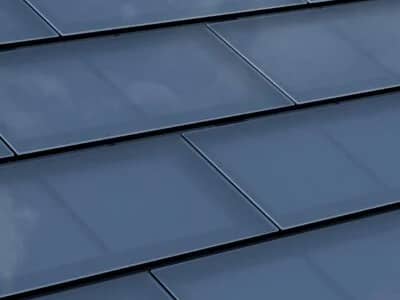 Up to 30% in Federal Tax Credits
Potential $0 Electricity Costs
Receive Your New York Roof Replacement Cost Online Today In Seconds
No sign-up is required.

"Instant Roofers estimate was spot on. The contractor it recommended was excellent. All around a great experience."
How We Stand Out
As a homeowner considering a new roof, your primary goal is likely to secure the most value for your investment. The New York new roof cost can vary greatly, influenced by factors such as the roof's size, complexity, selected materials, style, and any necessary repairs prior to installation.
In our journey, we've developed various roofing calculators, but a common challenge remained: homeowners often lacked precise measurements of their roofs. This sparked an innovative thought—what if we eliminated the need for homeowners to grapple with complex measurements, sales pitches, and determining roof intricacies? What if, instead, they could relax while receiving real-time, accurate estimates for their entire roof replacement?
Thus, our unique New York Roofing Calculator was born. Our method diverges from the norm—we promise a spam-free experience and won't push unnecessary services. Our goal is to provide straightforward answers to your roofing queries, without the usual fuss.
Instant Roofer was born out of this idea. Take a couple of tech enthusiast and skilled roofers to build the easiest, fastest, and cost-effective way to calculate a roof cost anywhere in America.
The cherry on top? We're proudly 100% American-owned, developed, and operated.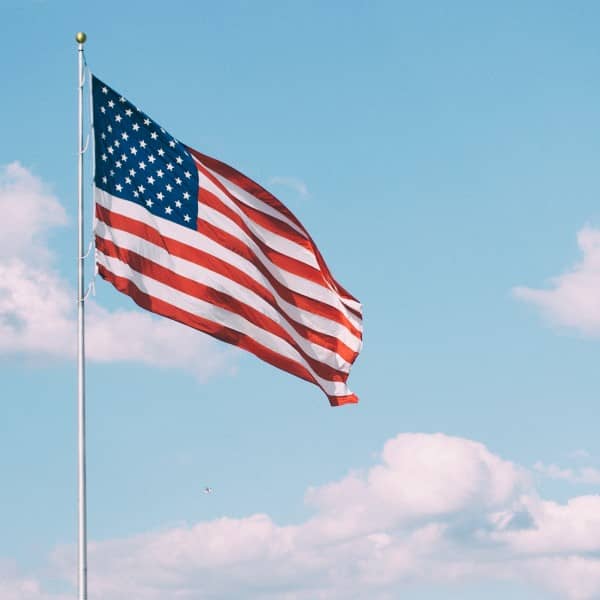 Your Go-to New York Roofing Calculator
Obtain an instant estimate for your roof from local roofers, all without stepping foot outside your home. We utilize big data and artificial intelligence to deliver a speedy, economical, and precise roof replacement cost for you.
How do we pair you with the ideal roofer? By meticulously assessing the pricing and online ratings of New York roofing contractors in your area. This method ensures that you secure the most cost-effective service from the top-rated New York roofer.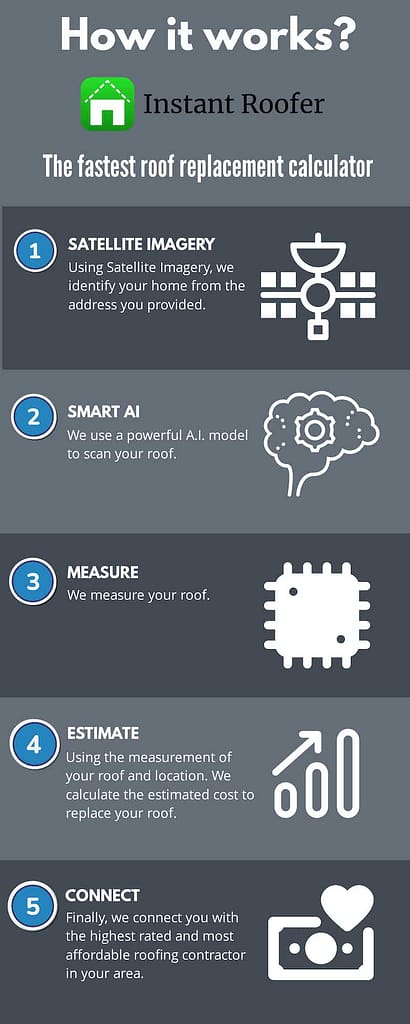 Understanding Instant Roofer
We often field this question: are we a roofing company? The answer is both yes and no. Picture us as the Uber of the roofing industry. We harness technology to streamline the roofing process, benefiting not just you, the homeowner, but also the roofing contractor involved.
Our Service to You
Investing in a new roof is a significant undertaking. In New York, the average new roof cost hovers around $7,500. Our mission is to simplify this process for you. Leveraging A.I., we've accurately gauged the roof sizes of over 129 million American homes.
We have established connections with top-rated local New York roofing companies in every county. Each company furnishes us with their square foot pricing for new roof installations. By evaluating each roofing contractor's price in conjunction with their ratings, we identify the most qualified New York roofer to assist you.
Our Support to Roofing Contractors
Roofing involves many variables, including pitch, facets, eaves, ridges, among others. It's a complex field. Our approach begins with providing an approximate estimate, although we strongly recommend obtaining an actual quote for accuracy.
We differ from other roof replacement cost services in that we respect your privacy. We don't broadcast your data to a swarm of roofers. Instead, we handpick the best New York roofing contractor in your area and collaborate with them, ensuring they have all the necessary details for your roofing project.
With Instant Roofer, the name truly says it all. As soon as you accept your online roof replacement estimate, we spring into action. We promptly alert the roofer about an incoming project and confirm the New York roofing company with you.
Top 20 New York Roofing Contractors
Enter your address in our app to learn who has the best combination of reviews and pricing for your exact home. Updated: 9/27/23
1096 Grand Avenue
South Hempstead, NY 11550
Right Angle Roofing & Siding
(631) 848-1195
5
477 Google reviews
456 Medford Ave
Patchogue, NY 11772
Long Island Construction Plus
(631) 772-4700
5
275 Google reviews
487 Montauk Highway
East Quogue, NY 11942
Long Island Construction Plus Inc
(631) 772-4700
5
269 Google reviews
487 Montauk Hwy
East Quogue, NY 11942
ML Best Construction
(631) 643-1404
5
239 Google reviews
1365 Straight Path
Wyandanch, NY 11798
Show 15 More

AK Gatsios Inc
(646) 302-5175
5
234 Google reviews

1162 Ellsworth Ave
Bronx, NY 10465

Home Pro Exteriors, Inc.
(845) 343-1777
5
211 Google reviews

541 New York 17M
Middletown, NY 10940

Xterior PRO Roofing & Siding, LLC

5
210 Google reviews

531 Washington Avenue
Newburgh, NY 12550

Home Pro Exteriors Inc
(845) 343-1777
5
208 Google reviews

541 Route 17M
Middletown, NY 10940

M.ANTHONY'S CONSTRUCTION INC.
(845) 714-0587
5
193 Google reviews

18 Ludvigh Road
Nanuet, NY 10954

Xterior Pro LLC
(845) 549-2426
5
198 Google reviews

531 Washington Ave Apt 1
Newburgh, NY 12550

Roofs By Bryan
(716) 955-9225
5
161 Google reviews

202 Lake Street
Hamburg, NY 14075

Utica Roof Pros
(315) 355-6025
5
157 Google reviews

522 Willow Drive
Utica, NY 13502

RoofsByBryan
(716) 955-9225
5
153 Google reviews

202 Lake St
Hamburg, NY 14075

Northern Windows Siding, Roofing and Insulation
(845) 294-4444
5
151 Google reviews

6 New York 17M
Goshen, NY 10924

Northern Windows Siding Roofing & Insul
(845) 294-4444
5
150 Google reviews

2537 Route 17M
Goshen, NY 10924

B&B ROOFING & CONTRACTING CORP.
(718) 981-7663
5
143 Google reviews

84 Jewett Avenue
Staten Island, NY 10302

PREMIUM GUTTERS
(631) 747-2344
5
140 Google reviews

Emerald Roofing and Siding LLC
(845) 377-5255
5
139 Google reviews

777 Chestnut Ridge Rd Ste 301
Spring Valley, NY 10977

Blue Collar Roofers
(315) 720-6665
5
128 Google reviews

120 Ormsby Dr
Syracuse, NY 13219
Don't see your company listed? Join our network!
How Much Does a Roof Replacement Cost in New York
The average costs for a roof replacement in New York can range significantly, primarily depending on the material and labor involved. While an accurate estimate depends on many factors, homeowners can typically expect to spend between $5,000 and $10,000. However, for more expensive materials or larger roofs, these costs can go higher. Our New York roofing calculator can help provide a personalized estimate.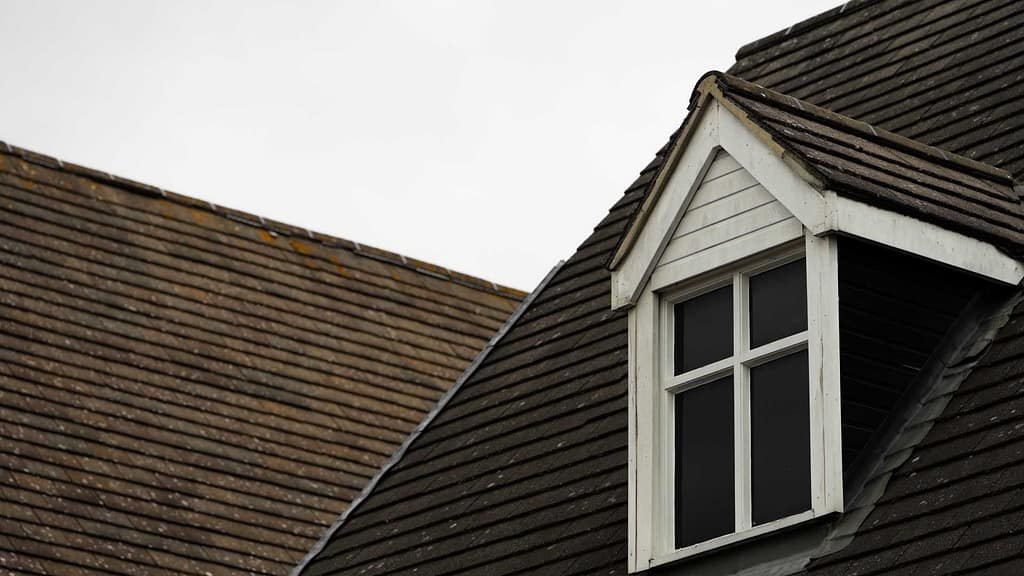 What Are the Factors Affecting New York New Roof Cost
Understanding the factors that affect the cost of a new roof in New York is crucial when planning for this significant home improvement project. From the size of your roof to the materials chosen, each aspect plays a crucial role in the overall expense.
Size: The square footage of your roof is the most significant cost factor. Larger roofs require more materials and more labor, leading to a higher overall cost.
Materials: The type of roofing material you choose greatly impacts the cost. While Architectural Asphalt Shingle and Designer Asphalt Shingle are typically more affordable, Metal Roofing and Solar Roofs can represent a higher initial investment.
Pitch: The pitch or slope of your roof can affect the cost. Steeper roofs require additional safety measures and can be more challenging to work on, which can increase labor costs.
Cost: While it may seem obvious, the cost of labor in your specific area and the profit margin for the New York roofing contractor will also be part of your total roof replacement cost.
Location: Your location can affect the cost due to differences in local building codes, disposal fees, and the cost of living. This can influence the price of materials and labor.
Permits: Local authorities may require permits for roofing work. The cost of these permits varies based on your location and the size and cost of the project.
Inspection: In many cases, a roof inspection will be required before and after the replacement to ensure the work meets local building codes. The costs for these inspections will also factor into your final New York new roof cost.
Choosing the Right Materials for Your Home
One of the most significant factors affecting your New York new roof cost is the material you choose. Different materials offer various benefits and drawbacks, as well as diverse price ranges. Here's a closer look at some of your options: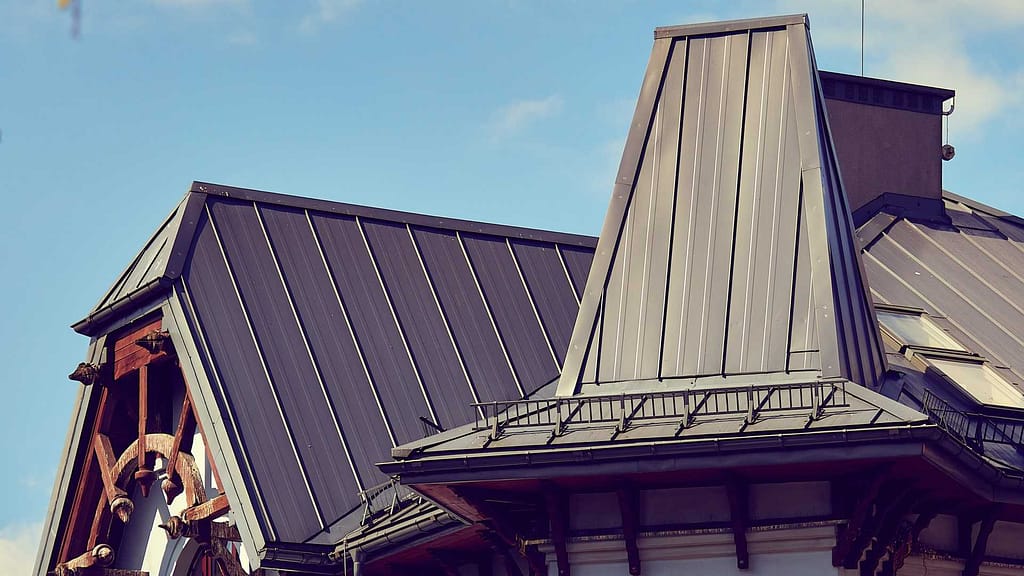 Architectural Asphalt Shingles
These shingles are a popular choice due to their balance of affordability, durability, and aesthetic appeal. The average cost for architectural asphalt shingles can range from $3.50 to $5.50 per square foot, including both material and labor costs.
Designer Asphalt Shingles
Designer asphalt shingles, while more expensive, offer an upscale aesthetic and increased durability. You can expect to pay between $5.50 and $10.00 per square foot, including installation.
Metal Roofing
Metal roofing is an excellent choice for durability and energy efficiency. It's more expensive upfront, ranging from $7.00 to $14.00 per square foot, but it often pays for itself through energy savings and minimal maintenance requirements.
Solar Roof
Solar roofs are at the top end of the price scale, averaging between $21.85 and $25.00 per square foot. However, they provide significant long-term savings by reducing or even eliminating your electricity costs. Plus, they're environmentally friendly and can increase your property value.
Remember, the right material for your home depends on your budget, aesthetic preferences, and your home's specific needs. Use our New York roofing calculator to get an accurate estimate of your roof replacement cost based on these factors.
Additional Roof Replacement Costs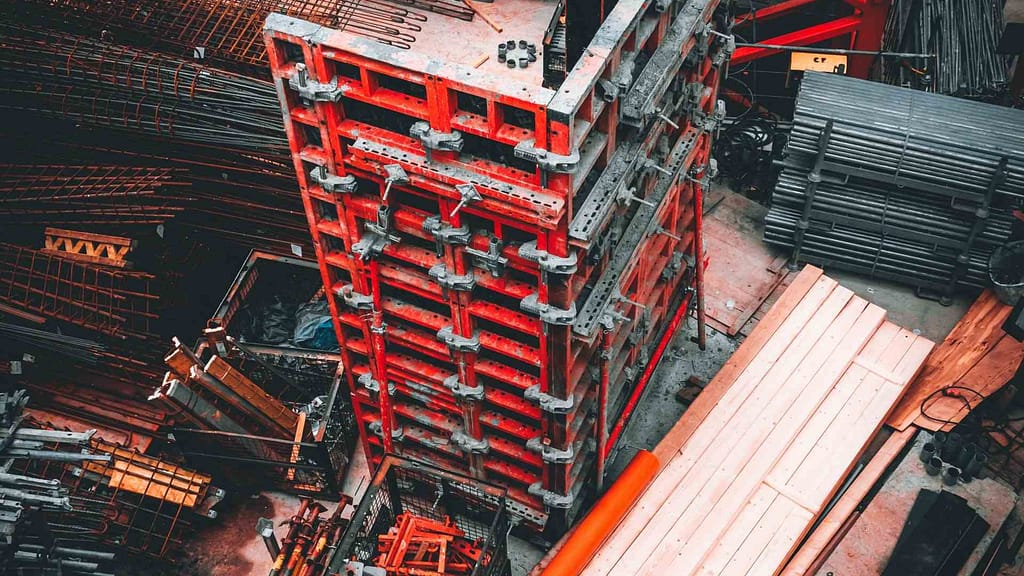 When considering a roof replacement, it's vital to factor in the various additional costs beyond the basic materials and labor. Let's delve into these potential extra expenses.
Old Roof Removal: Before a new roof can be installed, your old roof may need to be removed. This process involves labor costs and potential disposal fees.
Underlayment Repair: The underlayment, a protective layer beneath your roofing material, might require repair or replacement if it's been damaged. This is an additional cost to consider.
Roof Features: Unique roof features such as skylights, chimneys, and vents can add to the complexity of a roof replacement project, potentially increasing the cost.
Roof Cleaning: In some cases, your roof might need a thorough cleaning before new materials can be installed, adding to the overall project cost.
Clean Up and Disposal: Post-project cleanup and the disposal of old materials can add to your overall roof replacement cost. It's crucial to discuss this with your New York roofer to understand if it's included in the initial quote.
Roof Insurance: Depending on the nature of your project and your specific policy, you may need to adjust your homeowners insurance, which could affect your annual premium.
Signs You Need a New Roof
Several signs indicate the need for a new roof, from visible damage like missing or cracked shingles to more subtle indicators like frequent leaks or unusually high energy bills. If your roof is nearing the end of its expected lifespan, it's probably time to start planning for a replacement.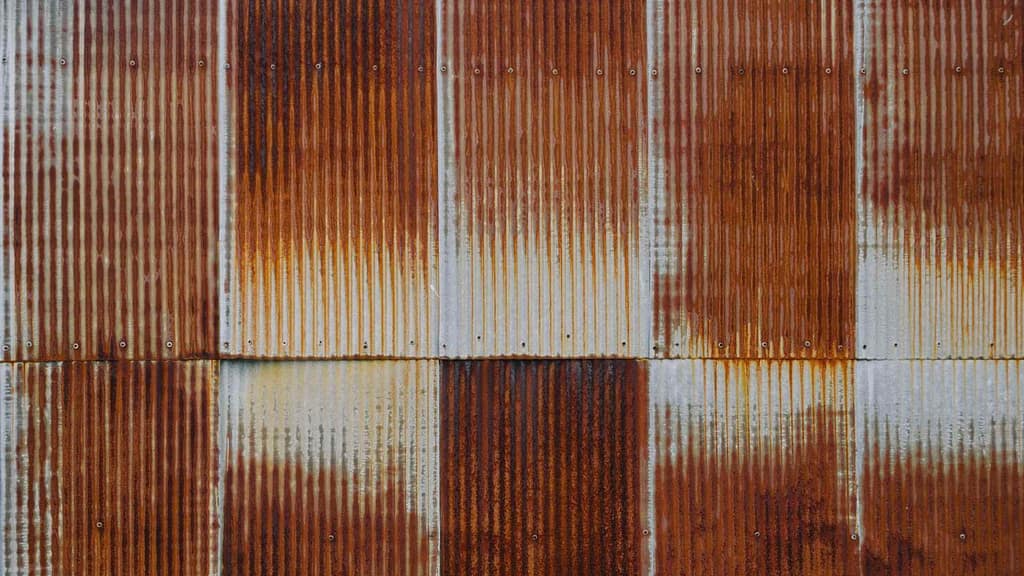 DIY vs. Professional Roof Replacement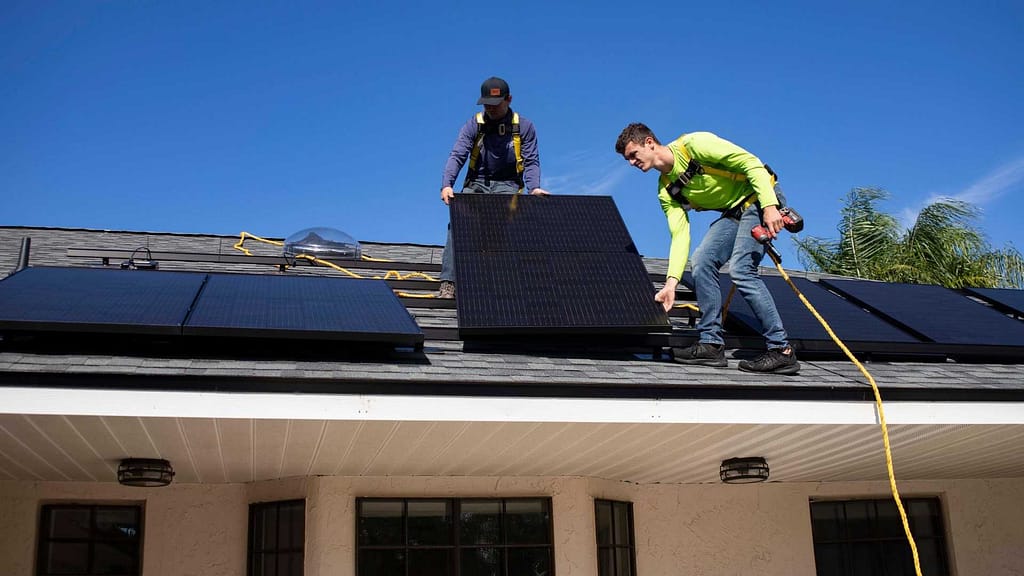 While some homeowners may consider a DIY approach to save on costs, a roof replacement is a complex task that requires professional experience. Mistakes can be costly and even dangerous. Hiring a professional New York roofing contractor ensures your new roof is installed correctly and safely, with the right tools and materials. Plus, it usually comes with the benefit of a warranty, providing peace of mind for years to come.
New York Roofing FAQs
How can I find a professional and reliable roofing contractor?

To find a reputable New York roofer, consider using our platform. We connect homeowners with trusted and top-rated New York roofing contractors, ensuring quality work at competitive prices. Besides, always make sure the contractor is licensed, insured, and has excellent customer reviews.
How often should I have my roof inspected?

We recommend having your roof inspected at least once a year, especially after severe weather events. Regular inspections by a professional New York roofer can identify potential issues early, saving you from costly repairs or even a premature roof replacement.
What are the best practices for roof maintenance?

Roof maintenance practices include regular cleaning of gutters, removal of debris from the roof, inspecting for and repairing any damaged shingles, and ensuring proper attic ventilation.
Are there specific building codes or regulations for roofing in New York?

Yes, New York has specific building codes related to roofing, and they can vary by locality. A knowledgeable New York roofing contractor should be aware of these codes and ensure your roof replacement or repair is compliant.
What are the energy-efficient roofing options available?

Several energy-efficient roofing options are available, such as solar roofs and metal roofing. These options can help reduce your home's energy consumption, making them both cost-effective and environmentally friendly. Use our New York roofing calculator to compare costs and find the best option for your needs.
Interesting Facts About New York
| | |
| --- | --- |
| Average roof replacement price in New York | $7,500 |
| The number of New York roofs we've measured | 4,787,429 |
| Average New York home size | 1,775 Square Feet |
| Average New York property size (2020 Parcel Data) | 0.30 Acres or 13,100 Sqft |
| Largest zip code in New York | 13367 – Lowville (475 Square Miles) |
| Average roof slope on New York homes | 4/12 Pitch or 18.43 Degrees |
| Most common roof type in New York | Asphalt Shingle |
| New York's weather averages | Lows of 43F/6C to highs around 55F/13C |
| New York's population estimated (2022) | 19,453,561 |
| New York's Time Zone | Eastern Standard Time (GMT -4) |
| New York's total square miles | 47,123 |
Data Collected 2021
See how your home compares to the average roof replacement price in New York. You can get a free estimate for a new roof via our free roof cost calculator. Get instant roof replacement costs for your exact home and connect with the highest-rated roofing contractor near you.
Thinking of financing your new New York roof?
A new roof can be an unexpected cost. You may need to borrow some money to get it done. We've built a simple roof financing calculator to help you figure out your monthly payments.
The Most Popular Areas We Serve In New York