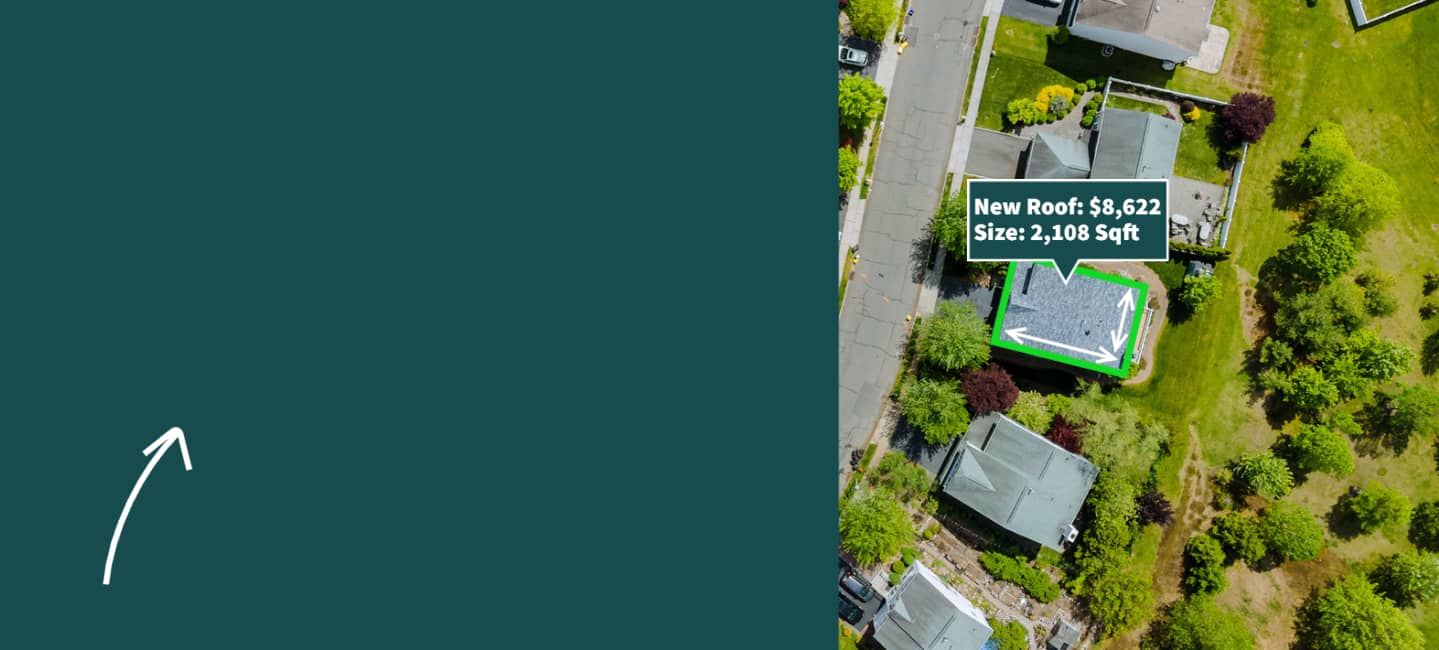 Kentucky Roof Replacement Costs
Instantly get a Kentucky new roof cost with our roofing calculator. See local Kentucky roofing contractor prices for Asphalt, Metal, and Solar Roofing. Connect with a local Kentucky Roofer today.
No signup required.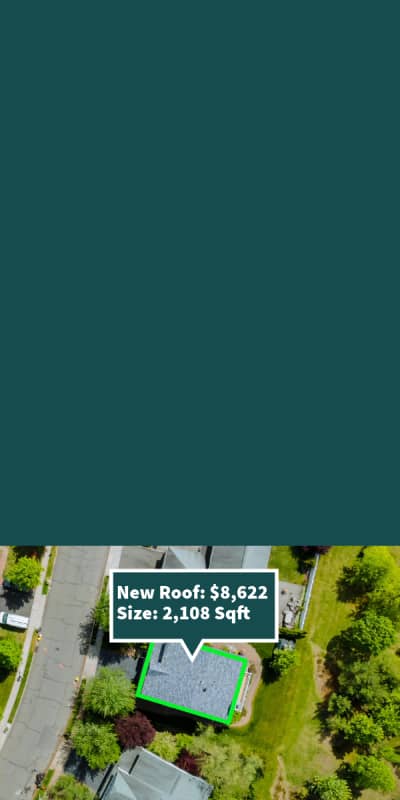 Kentucky Roof Replacement Costs
Instantly get a Kentucky new roof cost with our roofing calculator. See local Kentucky roofing contractor prices for Asphalt, Metal, and Solar Roofing. Connect with a local Kentucky Roofer today.
Wondering what it's going to cost to replace your roof in Kentucky?

Measure
2,361,465 roofs scanned in Kentucky

Estimate
Average new roof cost in Kentucky is $6,450

Connect
524 highly-rated roofing contractors in Kentucky
At Instant Roofer, we've revolutionized the Kentucky roof replacement cost estimation process. Gone are the days of juggling multiple quotes from various companies or fretting about the reliability of your roofing contractor. Our user-friendly Kentucky roofing calculator provides precise estimates, streamlining the process and providing you peace of mind.
Enter your address into Instant Roofer.
Confirm your home via Satellite Imagery.
Instantly view your estimated cost and roof size.
Submit the information to receive an estimate from the most affordable, top-rated Kentucky roofer.
Obtain your Kentucky new roof cost estimate in just a few moments!
Discover the Finest and Top Rated Kentucky Roofer in a Blink.
With our Kentucky Roof Replacement Cost Calculator, you no longer need to spend precious time sifting through numerous roofing contractors. We've streamlined the selection process by compiling all the relevant information, from pricing to reviews and years of experience, about every Kentucky roofer in your vicinity. This comprehensive database allows us to efficiently match your specific needs to the perfect Kentucky roofing contractor. Start your effortless journey towards a new roof today!
Select from Four Simple yet Effective Roofing Options
At Instant Roofer, we acknowledge the unique essence of every home, as well as the distinct needs and preferences of each homeowner when it comes to roofing materials. It's our mission to present you with an array of options that not only match your specific requirements but also adhere to your budget. From durability and visual charm to energy efficiency, our offerings have got you covered.
Our Kentucky roofing calculator empowers you to investigate and contrast the costs associated with four diverse types of roofing materials. We encourage you to take some time to acquaint yourself to check what best aligns your expectations. Regardless of your choice, you can rely on us to pair you with the highest-rated Kentucky roofing contractor to accomplish your project.
Better Roof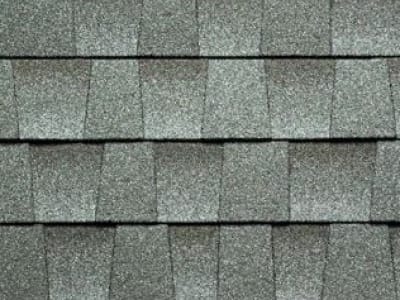 Limited Shingle Style Options
Average Life and Warranty
Average Impact and Wind Rating
Best roof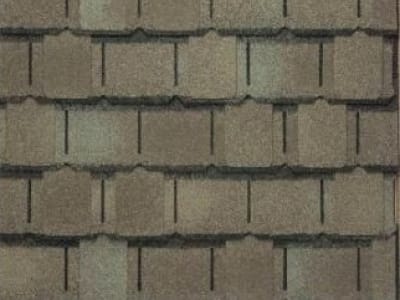 Bigger and Thicker Asphalt Shingle
Better Protection Against Algae
Longer Lasting Life and Warranty
Better Impact and Wind Rating
Metal Roof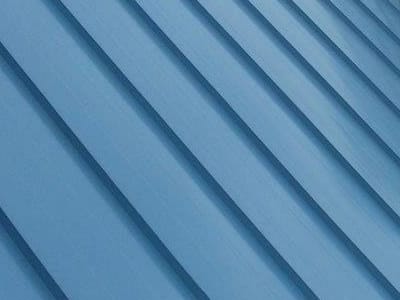 Better protection from fire
Better home cooling (UV Protection)
Best Impact and Wind Rating
Solar Roof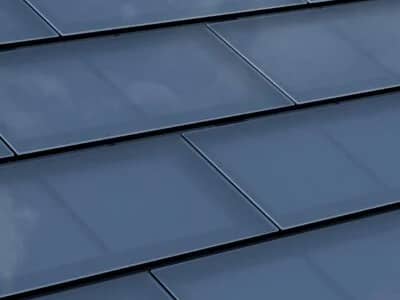 Up to 30% in Federal Tax Credits
Potential $0 Electricity Costs
Receive Your Kentucky Roof Replacement Cost Online Today In Seconds
No sign-up is required.

"Instant Roofers estimate was spot on. The contractor it recommended was excellent. All around a great experience."
Setting Ourselves Apart
When it comes to new roof installations, understanding the total cost, including labor and materials, is of paramount importance. But, it goes beyond just these two elements; considerations such as necessary property repairs prior to installation are also crucial.
While we have developed roofing calculators in the past, we noticed a pattern: many homeowners were unsure about the actual dimensions of their roofs. This sparked an innovative idea—what if we could eliminate the tedious process of manually measuring roof dimensions, endless conversations with salespeople, and the convoluted calculation of material estimates?
At Instant Roofer, we prioritize a different approach with our Kentucky roofing calculator: we value your time and privacy. We promise no spamming, no upselling—just straightforward, easy-to-understand roof replacement estimates online, delivered in less than a minute.
Instant Roofer was founded on this revolutionary idea. By bringing together a team of tech enthusiasts and skilled roofers, we have managed to develop the simplest and quickest way to calculate a roof cost anywhere in America.
Best part… We're 100% owned, developed, and operated by Americans.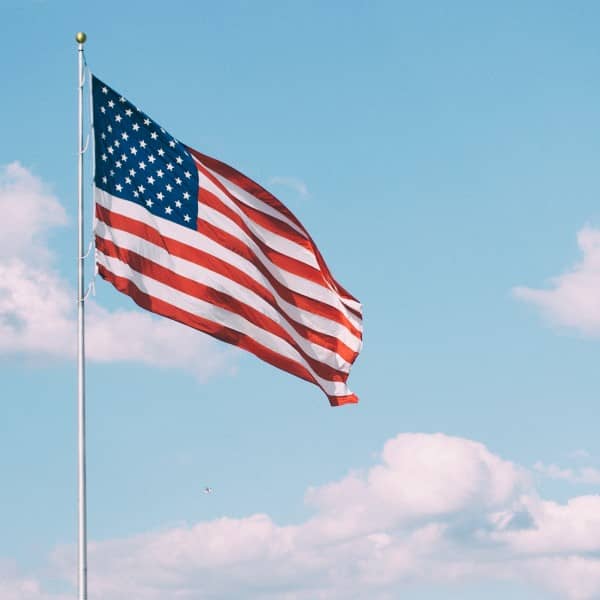 The Premier Kentucky Roofing Calculator – At Your Fingertips
Gain an instant estimate for your roof replacement from a local Kentucky roofer without stepping foot outside your home. At Instant Roofer, we harness the power of big data and artificial intelligence to deliver swift, cost-effective, and precise estimates for your roof replacement.
How do we link you to the ideal roofer? We conduct comprehensive analyses of local Kentucky roofing contractors' pricing structures and online reviews. Our goal is to guarantee that you secure the best price and connect with the highest-rated Kentucky roofing contractor, tailored to your specific needs. Experience the efficiency and peace of mind offered by our superior Kentucky Roofing Calculator today.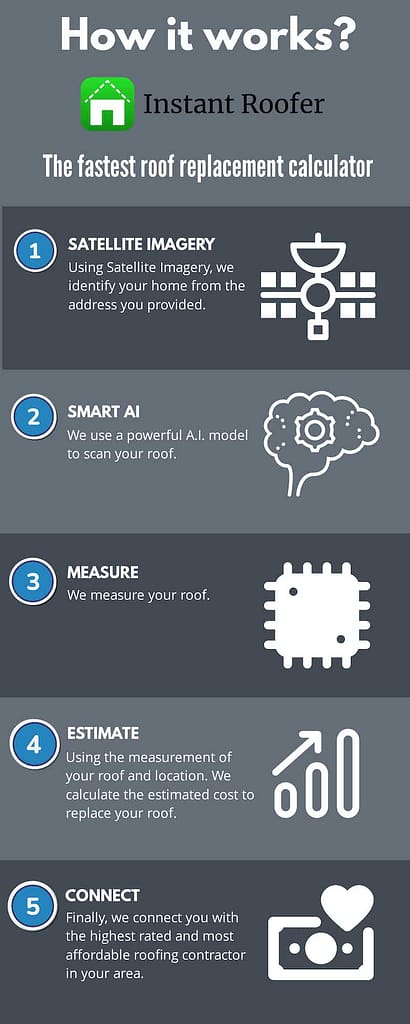 About Instant Roofer
Many ask us, "Are you a roofing company?" In a way, yes, but think of us more like a tech-driven facilitator for roofing solutions. We use advanced technology to make the roofing process straightforward and hassle-free for both homeowners and roofers.
How We Assist You
A new roof can be a significant investment, averaging around $6,450 in Kentucky. Our mission is to streamline your roof replacement. We've employed AI technology to measure the roof sizes of over 129 million homes throughout the U.S.
We've built connections with top-tier local roofers across Kentucky. They're not just any roofers – we've ensured they're among the highest-rated in your area.
Each roofer from Kentucky provides us with their cost per square foot for a new roof installation. We then consider each roofer's price and rating to select the most suitable Kentucky roofing contractor for your needs.
How We Support Roofers
Roofing can be complex. Roofers need to consider various aspects like pitch, facets, eaves, ridges, and more. We initiate the process by providing a ballpark estimate, though we always advise securing a detailed quote.
Unlike other roof replacement cost services, we don't distribute your information to a large pool of roofers. We handpick the top roofer in your area and collaborate with them to ensure they have the necessary details for your project.
Instant Roofer stands true to its name – instant. The moment you approve your online roof replacement estimate, we spring into action. We promptly inform the roofer of the upcoming project, order the required report, confirm the Kentucky roofing company with you, and set the process in motion to replace your roof.
Top 20 Kentucky Roofing Contractors
Enter your address in our app to learn who has the best combination of reviews and pricing for your exact home. Updated: 9/27/23
Schumacher Roofing
(859) 341-5424
5
396 Google reviews
3443 Southway Ridge
Erlanger, KY 41018
Schumacher Roofing LLC
(513) 624-9000
5
396 Google reviews
3443 Southway Rdg
Erlanger, KY 41018
Barrier Roofs
(859) 251-5119
5
347 Google reviews
505 Euclid Avenue
Lexington, KY 40502
United Contracting LLC
(859) 559-2244
5
176 Google reviews
1302 N Limestone
Lexington, KY 40505
Pinnacle Roofing
(859) 800-7663
5
113 Google reviews
131 E Water St
Richmond, KY 40475
Show 15 More

Unisource Roofing
(502) 532-8887
5
113 Google reviews

2338 Frankfort Avenue
Louisville, KY 40206

Maldonado Construction LLC
(270) 577-9668
5
108 Google reviews

2204 US Hwy 41N
Henderson, KY 42420

5 Star Roofing
(859) 771-4445
5
87 Google reviews

1619 Bypass Road
Winchester, KY 40391

Elevate Roofing LLC
(502) 680-6712
5
69 Google reviews

1930 Gilbert's Creek rd
Lawrenceburg, KY 40342

DC's ROOFING AND CONTRACTING
(270) 320-1983
5
69 Google reviews

4244 Louisville Road
Bowling Green, KY 42101

CRC Roofing & Renovations
(859) 327-3913
5
62 Google reviews

133 North Locust Hill Drive
Lexington, KY 40509

CRC Roofing and Renovations Inc
(859) 338-1149
5
62 Google reviews

133 N Locust Hill Dr Ste 116
Lexington, KY 40509

Mulberry Builders LLC
(859) 396-2523
5
61 Google reviews

501 Darby Creek Rd Ste 44
Lexington, KY 40509

Fit Roofing & Restoration
(270) 293-2762
5
58 Google reviews

1020 Midway Road
Murray, KY 42071

A-OK Roofing & Exteriors LLC
(859) 428-8851
5
57 Google reviews

949 National Ave Ste 148
Lexington, KY 40502

A-OK Roofing & Exteriors
(859) 428-8851
5
57 Google reviews

949 National Avenue
Lexington, KY 40502

Ruiz Roofing & Home Improvement LLC
(270) 702-1609
5
54 Google reviews

4085 Ashbyburg Road
Owensboro, KY 42301

Full Guard Roofing LLC
(502) 939-1983
5
52 Google reviews

4725 W Hwy 146
Buckner, KY 40010

AIC Roofing & Construction Inc
(502) 308-4427
5
51 Google reviews

11461 Blankenbaker Access Dr Ste 103
Louisville, KY 40299

Spray-Tec, Inc.
(502) 633-5499
5
48 Google reviews

1132 Equity Street
Shelbyville, KY 40065
Don't see your company listed? Join our network!
Roof Replacement Cost in Kentucky
A Kentucky roof replacement is a significant investment that can greatly enhance your home's value and comfort. The total cost can vary, depending on the size of your roof, the roofing material selected, and the complexity of installation. Utilizing our Kentucky roofing calculator, you can gain a better understanding of the costs involved in your replacement project and get a free estimate effortlessly.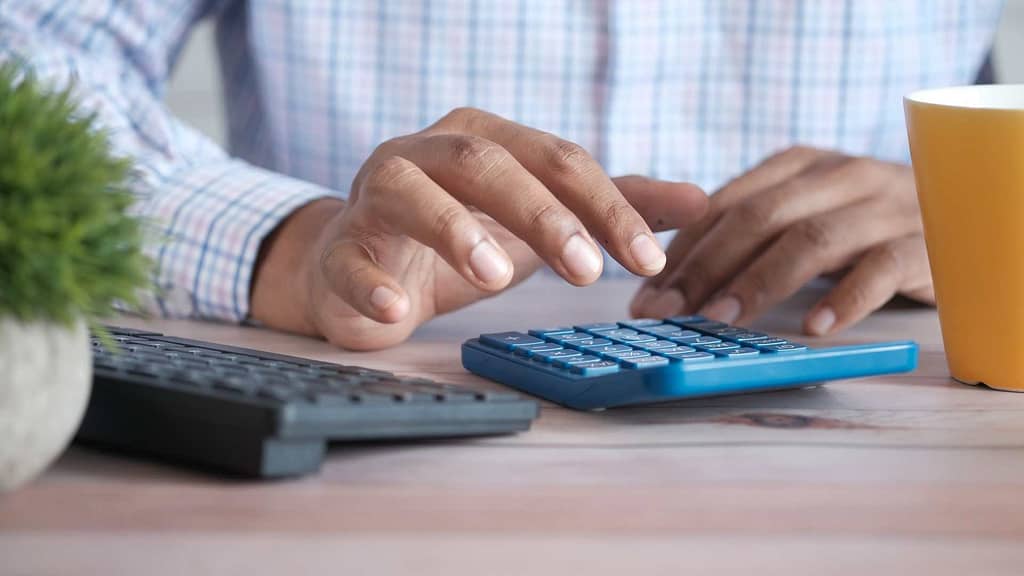 Factors Influencing Your New Roof Cost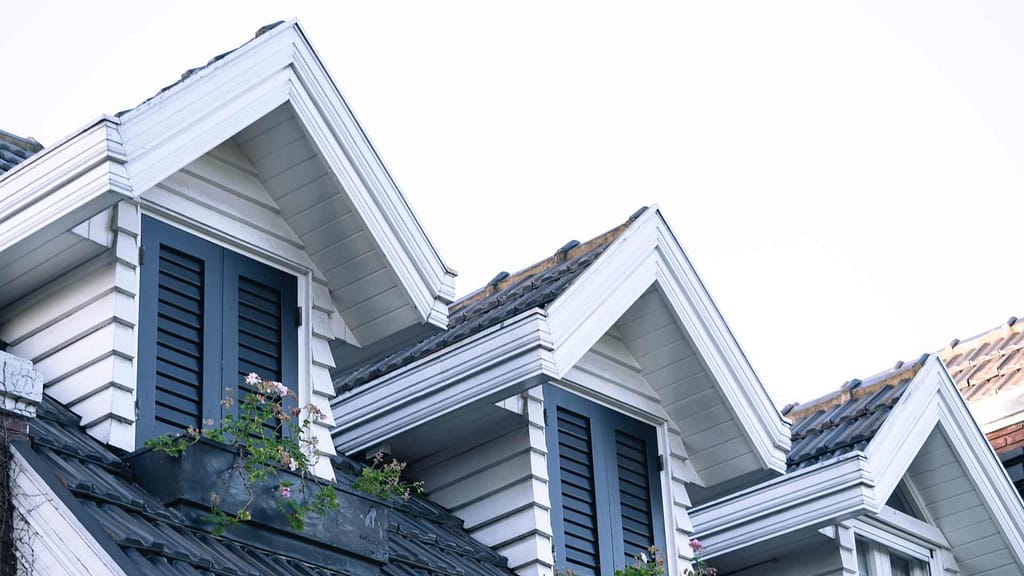 Several factors influence your Kentucky new roof cost and our Kentucky roofing calculator incorporates these to provide a highly accurate estimate. We have broken down the most influential elements that can shape your roofing cost.
Roof Size: The size of your roof is the first major factor in determining your Kentucky roof replacement cost. Larger roofs require more materials and more labor, which will increase the total cost.
Roof Pitch: The pitch or steepness of your roof can also impact the cost. Steeper roofs are more challenging to work on, which can increase labor costs. High-pitched roofs may require special safety equipment or materials, further influencing the cost.
Roof Material: The materials you choose for your roof replacement can significantly impact the cost. Architectural Asphalt Shingle, Designer Asphalt Shingle, Metal Roofing, and Solar Roof options each come with different price points. The material's durability, lifespan, and aesthetic appeal should also be considered alongside the price.
Labor Cost: Labor costs can vary based on the complexity of the project and the rates of your chosen Kentucky roofing contractor. More complex projects will require more time and expertise, leading to higher labor costs.
Location: Your location in Kentucky can also affect the cost of your new roof. Certain regions may have higher labor costs or stricter building codes that can influence the final price.
Permits: Many areas require permits for roof replacement projects. The cost of these permits can vary based on your location within Kentucky and the size and scope of the project.
Clean Up and Disposal Fees: Finally, don't forget to factor in the cost of clean-up and disposal of your old roofing materials. Many contractors include this in their estimates, but it's always a good idea to confirm to avoid any surprise costs.
Choosing the Right Materials for Your Roof Replacement
Selecting the appropriate roofing materials is a critical aspect of your roof replacement project. The material you choose not only impacts the aesthetic appeal of your home but also the longevity of your roof and, crucially, the cost. Here's a breakdown of the materials options from our Kentucky roofing calculator: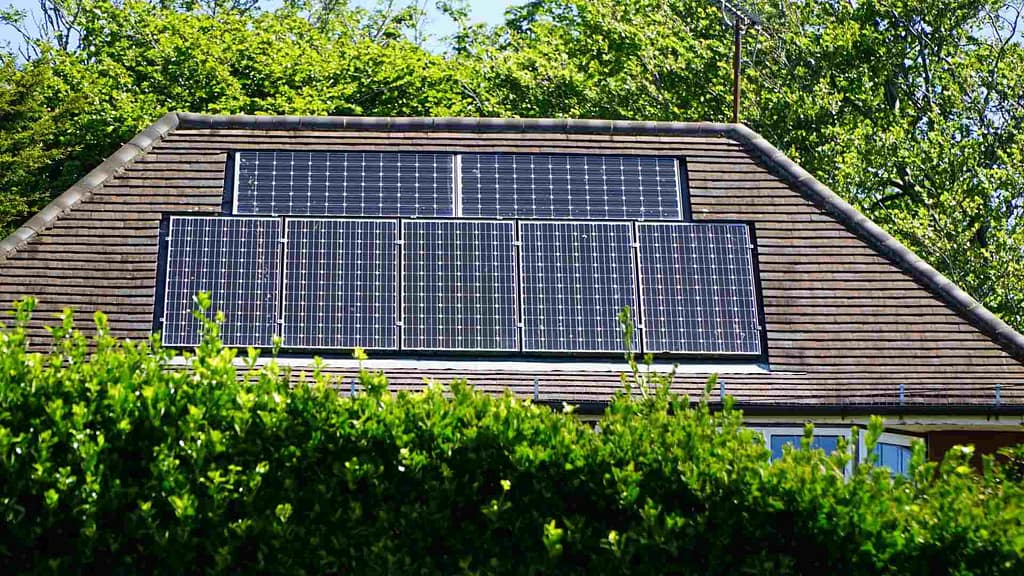 Architectural Asphalt Shingles
An upgrade from the standard three-tab shingles, architectural asphalt shingles are a popular choice due to their durability and attractive dimensional appearance. These shingles are resistant to high winds and can last for about 30 years. The cost for this type of roofing material typically ranges between $350 and $500 per square.
Designer Asphalt Shingles
These are high-end asphalt shingles that offer superior aesthetics and longevity. They come in unique designs and colors, allowing homeowners to customize their look. Designer asphalt shingles can last up to 50 years and can cost anywhere between $450 and $700 per square.
Metal Roofing
Known for its durability and resistance to extreme weather conditions, metal roofing is a good long-term investment. Although the upfront cost can be high, ranging from $700 to $1,200 per square, a metal roof can last up to 70 years with proper maintenance.
Solar Roof
Solar roofs combine the protective qualities of a durable roof with the additional benefit of generating solar energy. They are environmentally friendly and can help reduce electricity costs over time. However, they are also the most expensive option, with costs ranging from $1,800 to $2,200 per square.
Does Kentucky Climate Affect Roof's Lifespan?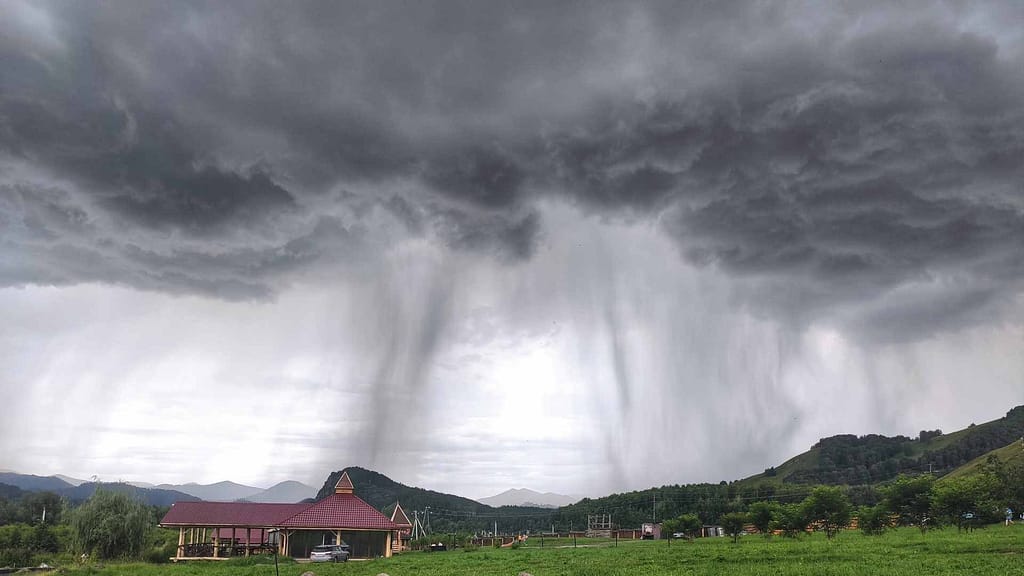 Kentucky's variable climate, with hot, humid summers and cold winters, can affect the lifespan of your roof. These fluctuating conditions can cause wear and tear over time, potentially shortening the life of your asphalt shingle roof or any other roofing material. Regular inspections by a professional Kentucky roofer can help manage these effects and prolong your roof's lifespan.
Common Causes of Roof Damage
Roof damage can occur due to a variety of factors, including severe weather conditions such as wind, hail, and heavy rain, as well as aging and wear and tear. Regular inspections by a certified Kentucky roofing contractor can help identify and address these damages before they escalate into more extensive, costly repairs or even a complete roof replacement.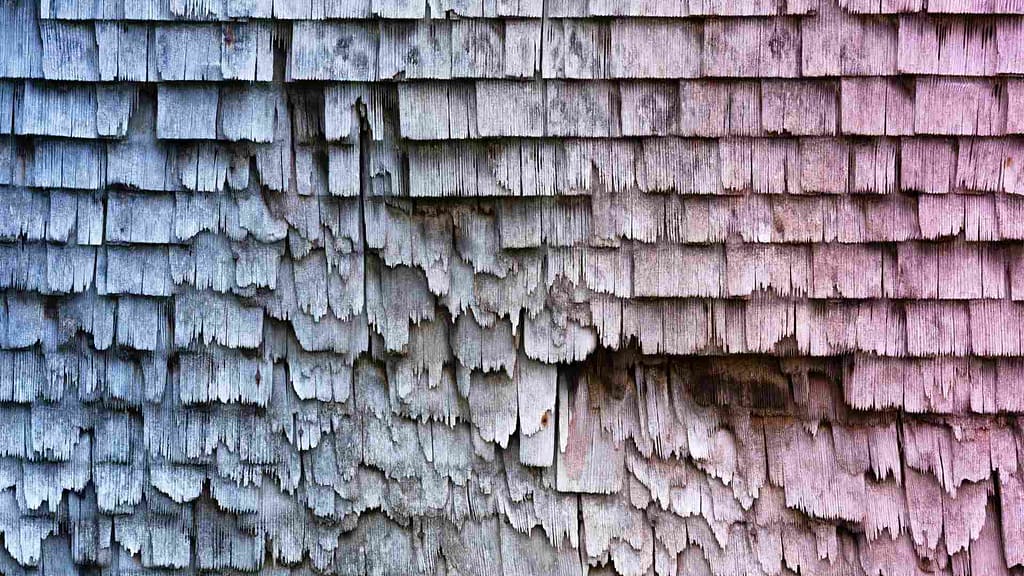 Roof Replacement vs. Roof Repair
Roof damage can occur due to a variety of factors, including severe weather conditions such as wind, hail, and heavy rain, as well as aging and wear and tear. Regular inspections by a certified Kentucky roofing contractor can help identify and address these damages before they escalate into more extensive, costly repairs or even a complete roof replacement.
Kentucky Roofing FAQs
How can I prepare my roof for severe weather in Kentucky?

Start by scheduling regular roof inspections with a Kentucky roofer. They can identify and fix minor issues before they become major problems. Also, keep your gutters clean and ensure your roof is properly insulated to prevent ice dams in winter. Lastly, trim overhanging tree branches to prevent them from causing damage during storms.
What are the signs of roof damage and how can I address them?

Signs of roof damage include missing or cracked shingles, leaks, water stains on your ceiling or walls, and granules from shingles in your gutters. If you notice any of these signs, contact a Kentucky roofing contractor immediately.
How can I improve the energy efficiency of my roof in Kentucky's climate?

Energy efficiency can be improved by ensuring your roof has adequate insulation and ventilation. Additionally, consider using light-colored roofing materials that reflect the sun's rays, reducing heat absorption. Installing a solar roof is another excellent way to enhance energy efficiency.
Are there any specific building codes or regulations for roofing in Kentucky?

Building codes and regulations vary across Kentucky, so it's essential to check with your local building department or a knowledgeable Kentucky roofing contractor. Some common regulations pertain to the type and color of roofing material used, as well as standards for roof pitch and wind resistance.
What type of roof maintenance is recommended to prevent issues and the lifespan of my roof?

Regular roof inspections are recommended to detect any potential issues early. Keeping gutters clean, removing debris from the roof, and checking for damage after severe weather events can help extend your roof's lifespan. Always hire a professional Kentucky roofer for maintenance tasks to ensure they're done safely and effectively.
Interesting Facts About Kentucky
| | |
| --- | --- |
| Average roof replacement price in Kentucky | 12,500 |
| The number of Kentucky roofs we've measured | 226,410 |
| Average Kentucky home size | 663 Square Feet |
| Average Kentucky property size (2020 Parcel Data) | 22.96 Acres or 1,000,000 Sqft |
| Average roof slope on Kentucky homes | 6/12 Pitch or 26.57 Degrees |
| Most common roof type in Kentucky | Asphalt Shingles |
| Kentucky's weather averages | Low of -9F/-23C to highs around 65F/18C |
| Kentucky's population estimated (2022) | 731,545 |
| Kentucky's Time Zone | Kentucky Standard Time (GMT -9 hours) |
| Kentucky's total square miles | 663 |
All Data Collected 2022
Thinking of financing your new Kentucky roof?
A new roof can be an unexpected cost. You may need to borrow some money to get it done. We've built a simple roof financing calculator to help you figure out your monthly payments.
The Most Popular Areas We Serve In Kentucky