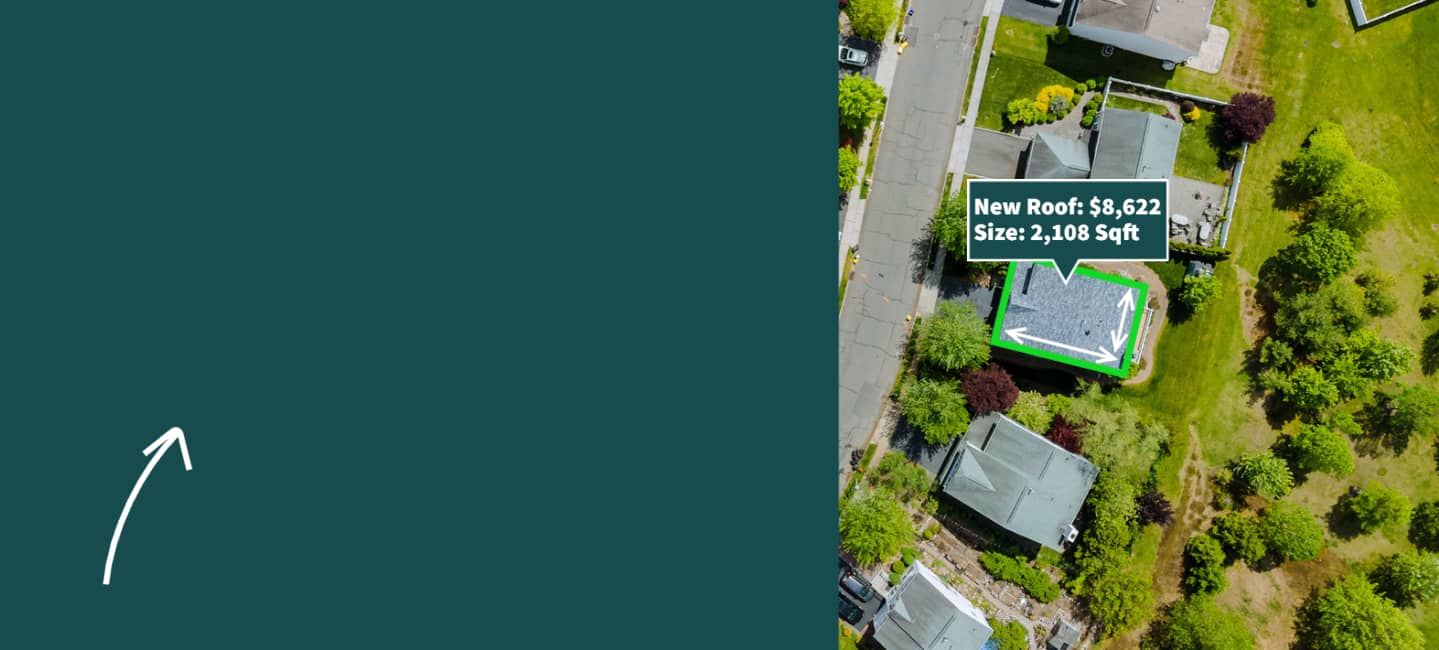 Colorado Roof Replacement Costs
Instantly get a Colorado new roof cost with our roofing calculator. See local Colorado roofing contractor prices for Asphalt, Metal, and Solar Roofing. Connect with a local Colorado Roofer today.
No signup required.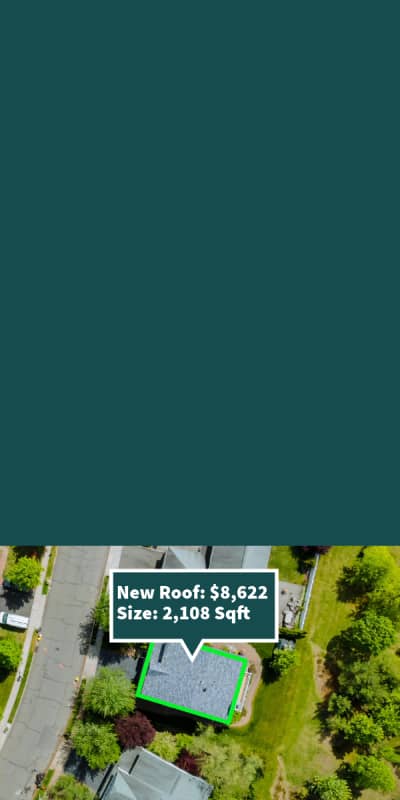 Colorado Roof Replacement Costs
Instantly get a Colorado new roof cost with our roofing calculator. See local Colorado roofing contractor prices for Asphalt, Metal, and Solar Roofing. Connect with a local Colorado Roofer today.
Wondering what it's going to cost to replace your roof in Colorado?

Measure
2,043,848 roofs scanned in Colorado

Estimate
Average new roof cost in Colorado is $7,300

Connect
924 highly-rated roofing contractors in Colorado
We strongly believe that the traditional, paper-based approach to getting your roofing estimate is outdated and inefficient. Everyone is entitled to the best service, paired with the most precise estimates. This inspired us to create a more modern method of obtaining your Colorado roof replacement cost online: Instant Roofer. This approach outperforms the old process. It not only conserves your time but also delivers real-time results.
Enter your address into Instant Roofer.
Confirm your home via Satellite Imagery.
Instantly view your estimated cost and roof size.
Submit the information to receive an estimate from the most affordable, top-rated Colorado roofer.
Identify Top-Rated and Economical Roofers within Moments
Our Colorado Roofing Calculator is designed to deliver most competitive prices for your home roofing needs. We take into account each contractor's expertise, industry know-how, and pricing to pinpoint the most suitable option that aligns with your unique requirements.
Explore Four Distinct Roofing Options
At Instant Roofer, we understand that each home possesses its unique character and every homeowner has preferences for roofing materials. We strive to present options that align seamlessly with your individual needs and financial considerations. Be it longevity, visual charm, or energy conservation, we've got a solution for you.
Our Colorado roofing calculator offers you the flexibility to investigate and contrast the expenses associated with four varied roofing materials: Architectural Asphalt Shingles, Designer Asphalt Shingles, Metal Roofing, and Solar Roofing. Each choice carries its unique set of benefits and we're certain you'll find one to be an impeccable match for your residence.
Better Roof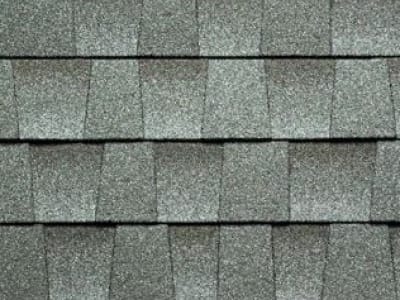 Limited Shingle Style Options
Average Life and Warranty
Average Impact and Wind Rating
Best roof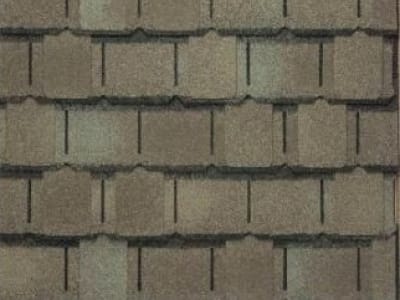 Bigger and Thicker Asphalt Shingle
Better Protection Against Algae
Longer Lasting Life and Warranty
Better Impact and Wind Rating
Metal Roof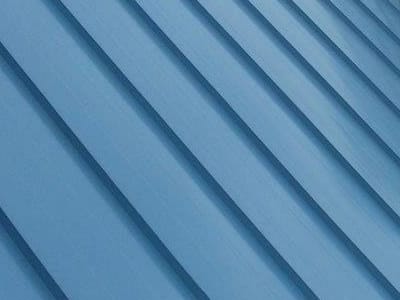 Better protection from fire
Better home cooling (UV Protection)
Best Impact and Wind Rating
Solar Roof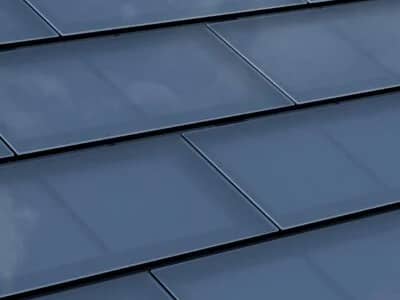 Up to 30% in Federal Tax Credits
Potential $0 Electricity Costs
Receive Your Colorado Roof Replacement Cost Online Today In Seconds
No sign-up is required.

"Instant Roofers estimate was spot on. The contractor it recommended was excellent. All around a great experience."
Our Innovative Strategy
Embarking on a new roof installation involves careful consideration of several factors. Questions would arise like what type of roof I currently have, how much new material is required, how will it affect the cost and what are the roofing materials available in Colorado.
In the past, we created roofing calculators to assist homeowners. However, we observed a pattern: many people were unaware of the size of their roofs. A novel idea emerged—instead of having homeowners navigate the lengthy process of determining their roof dimensions, speaking with a salesperson, assessing their roof complexity, and then relaying the dimensions to us, we introduced a tool that simplify the process by just entering the address, then it provides an accurate estimate within seconds.
This is where Instant Roofer stands apart, we don't bombard you with unsolicited messages or attempt to upsell. Our mission is to provide you with an instant estimate using our Colorado roofing calculator for your roof replacement, minus any fluff.
Instant Roofer was conceived from this very idea. A collaboration between tech enthusiasts and skilled roofers resulted in the creation of the simplest and fastest roofing cost calculator available across America.
And the best part? We're 100% American-owned, developed, and operated.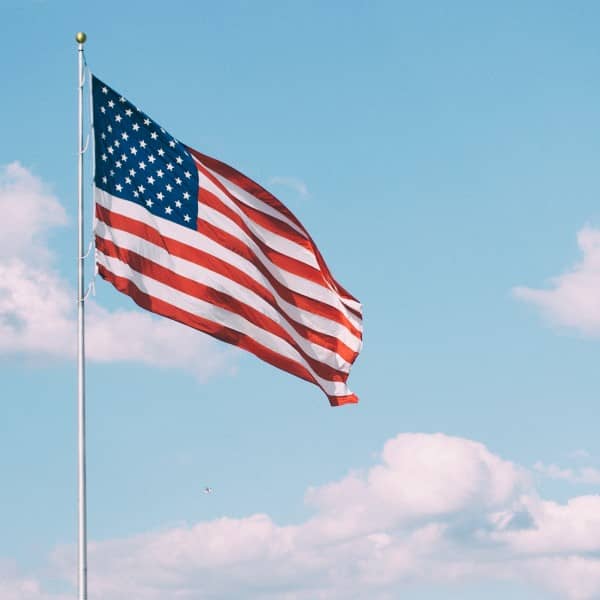 The Simplified Colorado Roofing Calculator
As the nation's top resource for roof replacement cost estimates, Instant Roofer provides you with swift, precise, and reliable roofing calculations. You can now secure an immediate cost estimate from a local Colorado roofer without stepping foot outside your home!
How do we pair you with the ideal Colorado roofer? We meticulously scrutinize the pricing structures of roofing contractors in your area, along with their online ratings. Our aim is to guarantee you secure the most affordable price from the highest-rated Colorado roofing contractor. Enjoy an effortless, reliable roofing process with Instant Roofer.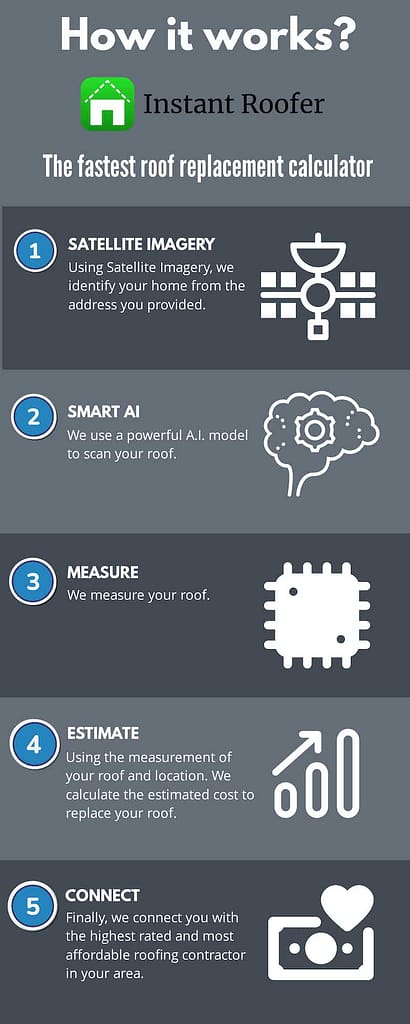 About Instant Roofer
People frequently ask if we're a roofing company. The answer is both yes and no. Consider Instant Roofer as the pioneering force of the roofing industry, akin to the UBER of roofing. We harness cutting-edge technology to simplify the roofing process, benefiting not just homeowners, but also our partnered roofing contractors.
Innovation in Roofing
Our approach to roof replacement streamlines what can be an overwhelming process. With an average new roof in Colorado costing around $7,300, we understand that this is a significant investment for you. That's why we've employed Artificial Intelligence to accurately measure the roof sizes of over 129 million homes across America.
Advanced Colorado Roofing Calculator
Our innovative Colorado roofing calculator connects homeowners with top-rated local roofing contractors in all counties. But we don't just work with any roofers, we meticulously select the best-rated Colorado roofer in your area.
Support Local Contractors
Roofing can be intricate, with many factors such as pitch, facets, eaves, ridges, and more contributing to the final cost. We simplify this by providing an initial estimate, but always encourage obtaining a precise quote from our best-matched roofing contractor.
Transparency and Accuracy
Each Colorado roofing contractor provides us with their cost per square foot to install a new roof. By weighing each contractor's price and rating, we're able to determine and connect you with the best-qualified Colorado roofing contractor for your specific needs.
Ensuring a Seamless Experience
Unlike other roof replacement cost companies, we respect your privacy and don't send your data to an extensive list of roofers. We collaborate with the top roofer in your area to ensure they have all the details required to successfully complete your roofing project.
Our Mission
Instant Roofer is truly instantaneous. The moment you accept your online roof replacement estimate, we spring into action. We promptly notify the roofer of the incoming project and confirm with you the best-matched Colorado roofing company. At Instant Roofer, our mission is to make your roof replacement as quick, efficient, and hassle-free as possible.
Top 20 Colorado Roofing Contractors
Enter your address in our app to learn who has the best combination of reviews and pricing for your exact home. Updated: 9/27/23
Wood Street Builders
(970) 619-8019
4.9
38 Google reviews
6784 North Franklin Avenue
Loveland, CO 80538
Red Rock Roofing
(720) 735-7663
5
204 Google reviews
3540 State Highway 52
Erie, CO 80516
Tornado Roofing & Gutters
(970) 581-1453
5
142 Google reviews
1327 Hilltop Circle
Windsor, CO 80550
T Bare Roofing
(720) 530-4316
5
142 Google reviews
719 7th St
Greeley, CO 80631
Roofing Outfitters
(303) 221-6005
5
137 Google reviews
30406 Bryant Drive
Evergreen, CO 80439
Show 15 More

Roofing Outfitters Inc
(303) 221-6005
5
137 Google reviews

30406 Bryant Dr
Evergreen, CO 80439

Fisher Thompson Construction
(720) 726-5854
5
137 Google reviews

2970 South Fox Street
Englewood, CO 80110

Altitude Contracting
(720) 329-4113
5
125 Google reviews

6701 West 44th Avenue
Wheat Ridge, CO 80033

Blue Frog Roofing Ltd
(970) 699-5575
5
122 Google reviews

435 Mountain Ave
Berthoud, CO 80513

Blue Frog Roofing Limited
(970) 436-8963
5
122 Google reviews

435 Mountain Avenue
Berthoud, CO 80513

All Seasons Exteriors – Lakewood Roofers
(720) 709-5274
5
119 Google reviews

200 Union Boulevard
Lakewood, CO 80228

CCG Roofing and Project Management LLC
(800) 705-2150
5
118 Google reviews

11990 Grant St Ste 550
Northglenn, CO 80233

Arvada Roofing & Home Improvement
(720) 402-8039
5
113 Google reviews

6330 West 53rd Avenue
Arvada, CO 80002

Fisher Thompson Construction LLP
(720) 726-5854
5
118 Google reviews

9200 W Cross Dr Ste 202
Littleton, CO 80123

Best Roof Roofing
(303) 929-9196
5
107 Google reviews

3879 East 120th Avenue
Thornton, CO 80233

North Peak Roofing & Contracting
(303) 357-9719
5
98 Google reviews

4429 Vindaloo Drive
Castle Rock, CO 80109

Highroad Roofing
(970) 568-7663
5
98 Google reviews

3307 South College Avenue
Fort Collins, CO 80525

Gates Enterprises LLC
(720) 380-4763
5
97 Google reviews

1445 Holland Street
Lakewood, CO 80215

Valcore Roofing
(970) 888-4763
5
95 Google reviews

350 East 7th Street
Loveland, CO 80537

Liberty Construction
(719) 465-2788
5
95 Google reviews

88 Talamine Court
Colorado Springs, CO 80907
Don't see your company listed? Join our network!
How Much Does a New Roof Cost in Colorado
The average cost of a new roof in Colorado can range widely, depending on the roof size and roofing materials, and it is valuable investment in your home. While costs can seem substantial upfront, a new roof improves your property's value, energy efficiency, and protection against Colorado's weather elements.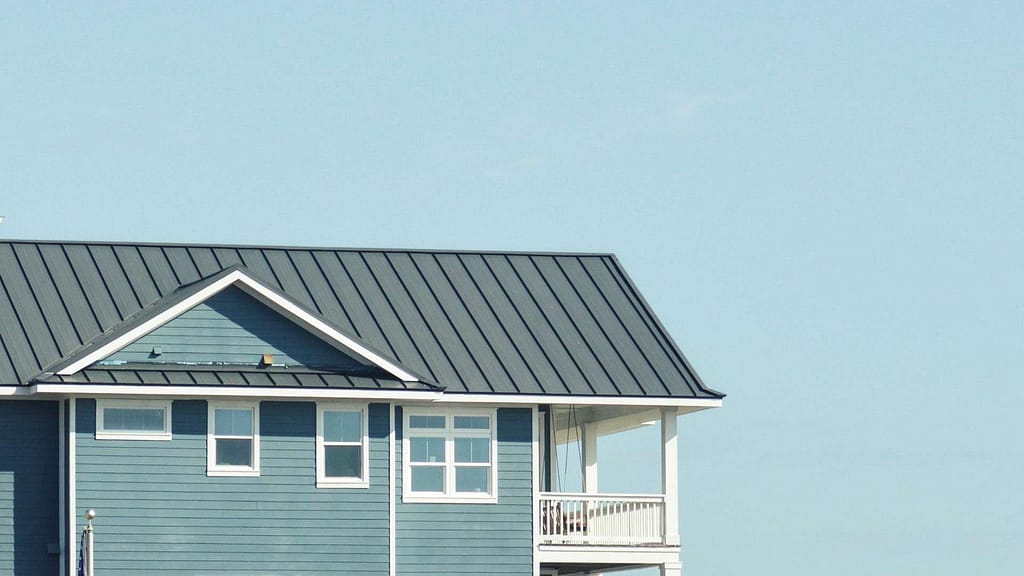 Factors That Affect the Cost of Your New Roof
Various factors can influence the cost when replacing a roof. The key elements are the size of your roof, its complexity, and the type of roofing material chosen. Local labor costs in Colorado and additional components such as the ice and water shield can also significantly impact the final cost.
Size – The size of your roof directly affects your Colorado roof replacement cost. The bigger the roof, the more materials and labor will be needed, resulting in a higher cost.
Style – The design and complexity of your roof style also play a significant role in your roof replacement cost. A roof with multiple layers, slopes, valleys, or unique features will require more time and specialized work, increasing your Colorado new roof cost.
Labor & Installation Costs – These vary depending on the roofing contractor and the complexity of the project. A skilled Colorado roofer could make a significant difference in ensuring the longevity and durability of your new roof.
Removal Cost – The type of roofing material currently installed on your roof will impact the removal cost. Some materials are heavier and more challenging to remove than others, requiring additional labor and disposal costs.
Local Permits and Other Fees – Local regulations in Colorado may require specific permits when you're replacing a roof. The cost of these permits can vary based on your location and the size of the project.
Your Roofing Material Choice
Choosing the right roofing material with your Colorado roofer is critical. Your decision will not only impact the overall look of your home but will also influence the durability, maintenance, and cost of your new roof. From Architectural Asphalt Shingles to Designer Asphalt Shingles, Metal Roofing, and Solar Roofs, each material has its own unique benefits and costs.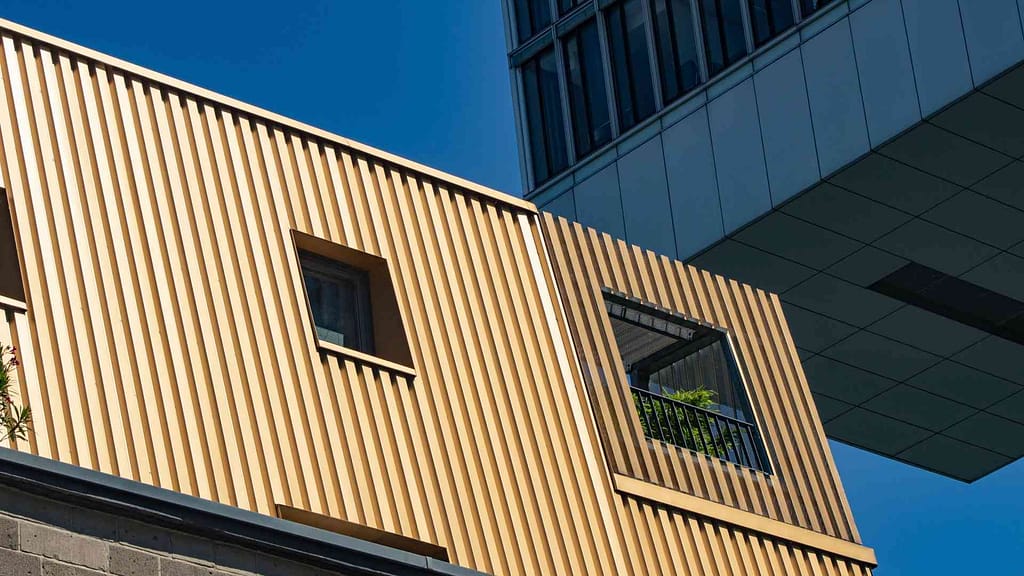 Architectural Asphalt Shingles
Architectural asphalt shingles are a popular choice among Colorado homeowners due to their balance between cost-effectiveness and aesthetic appeal. These shingles have a multi-dimensional texture that provides a distinctive, upscale look. On average, installing architectural asphalt shingles in Colorado could range between $350 to $550 per square (100 square feet).
Designer Asphalt Shingles
Designer asphalt shingles are the next step up in sophistication and style. These shingles offer a wide array of designs that can mimic the look of more expensive roofing materials at a fraction of the cost. However, their intricate designs lead to a slightly higher cost, averaging between $400 to $600 per square in Colorado.
Metal Roofing
Metal roofing is revered for its exceptional longevity, durability, and energy efficiency. Though the initial cost for metal roofing is higher, its low maintenance and long lifespan make it a cost-effective choice in the long run. For metal roofing in Colorado, cost can be anywhere between $700 to $1,000 per square, depending on the type of metal used.
Solar Roof
A solar roof is a cutting-edge choice that merges functionality with sustainability. Besides acting as a traditional roof, solar roofs harness solar energy to power your home, reducing your monthly energy bills. Since this is a significant investment, with costs ranging between $1,800 to $2,200 per square in Colorado, It is advisable to check with a professional Colorado roofer.
Signs That You Need A New Roof
Choosing the right material for your roof is critical. Your decision will not only impact the overall look of your home but will also influence the durability, maintenance, and cost of your new roof. From Architectural Asphalt Shingles to Designer Asphalt Shingles, Metal Roofing, and Solar Roofs, each material has its own unique benefits and costs.
Roof Replacement Hidden Costs
The listed price for a roof replacement usually covers the essential costs, but some hidden expenses may arise. Roof replacement, especially for older homes in Colorado, can often uncover unexpected issues that could add to your final roofing costs such as damaged decking, improper ventilation, and structural issues that need immediate attention. By choosing a reliable and transparent Colorado roofing contractor, you can ensure that your roofing project is as straightforward and stress-free as possible.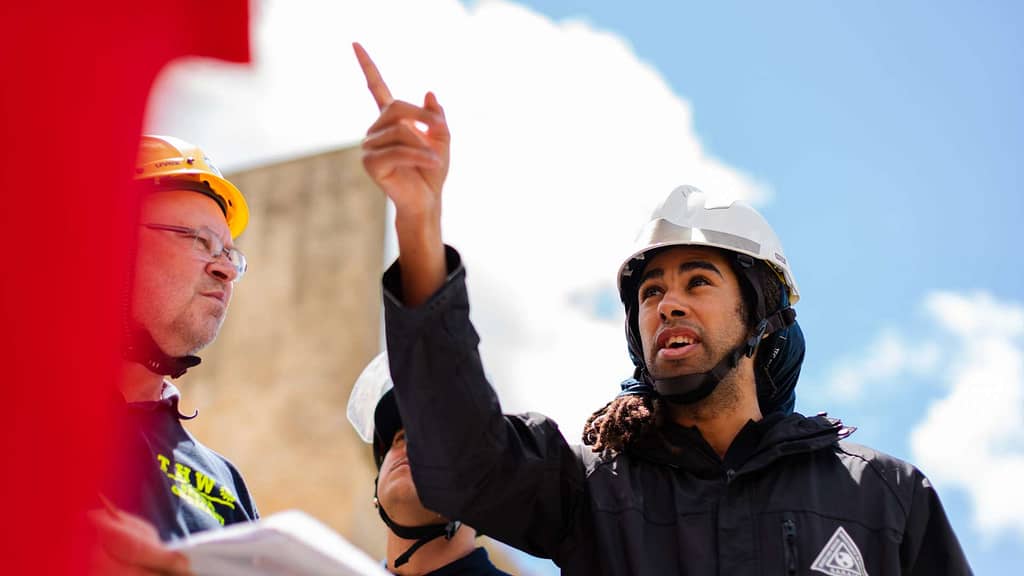 Colorado Roofing FAQs
What are the Roof System Warranties in Colorado?

On average, you can expect a warranty of 20 to 50 years for Architectural and Designer Asphalt Shingles, while Metal Roofs and Solar Roofs may come with a warranty of up to 50 years or more. Always ensure to understand the terms and conditions of your roof warranty.
What Type of Roof Lasts the Longest in Colorado?

In the varied weather conditions of Colorado, Metal Roofs and Solar Roofs typically have the longest lifespans, enduring for 40 to 70 years or more with proper maintenance. Asphalt Shingles also offer good longevity, with an average lifespan of 20 to 30 years.
What is the Best Roofing Material for Hail in Colorado?

Considering Colorado's susceptibility to hail, Metal Roofing is often considered the best roofing material for hail-prone areas. It is extremely durable and can resist damage from hailstones better than other materials. Check Colorado roofing calculator for other material prices.
How Often Should You Get Your Roof Inspected?

Regular roof inspections are crucial to maintain its health and longevity. In Colorado, it's generally recommended to have your roof inspected at least once a year. However, if there have been significant weather events like hailstorms or high winds, or if your roof is older, more frequent inspections may be beneficial.
Interesting Facts About Colorado
| | |
| --- | --- |
| Average roof replacement price in Colorado | $7,300 |
| The number of Colorado roofs we've measured | 2,043,848 |
| Average Colorado home size | 2,100 Square Feet |
| Average Colorado property size (2020 Parcel Data) | 0.18 Acres or 8,050 Sqft |
| Largest zip code in Colorado | 81640 – Maybell (1,982 Square Miles) |
| Average roof slope on Colorado homes | 6/12 Pitch or 26.57 Degrees |
| Most common roof type in Colorado | Asphalt Shingle |
| Colorado's weather averages | Lows of 46F/8C to highs around 52F/11C |
| Colorado's population estimated (2022) | 5,758,736 |
| Colorado's Time Zone | Mountain Standard Time (GMT -6) |
| Colorado's total square miles | 103,637 |
Data Collected 2021
See how your home compares to the average roof replacement price in Colorado. You can get a free estimate for a new roof via our free roof cost calculator. Get instant roof replacement costs for your exact home and connect with the highest-rated roofing contractor near you.
Thinking of financing your new Colorado roof?
A new roof can be an unexpected cost. You may need to borrow some money to get it done. We've built a simple roof financing calculator to help you figure out your monthly payments.
The Most Popular Areas We Serve In Colorado