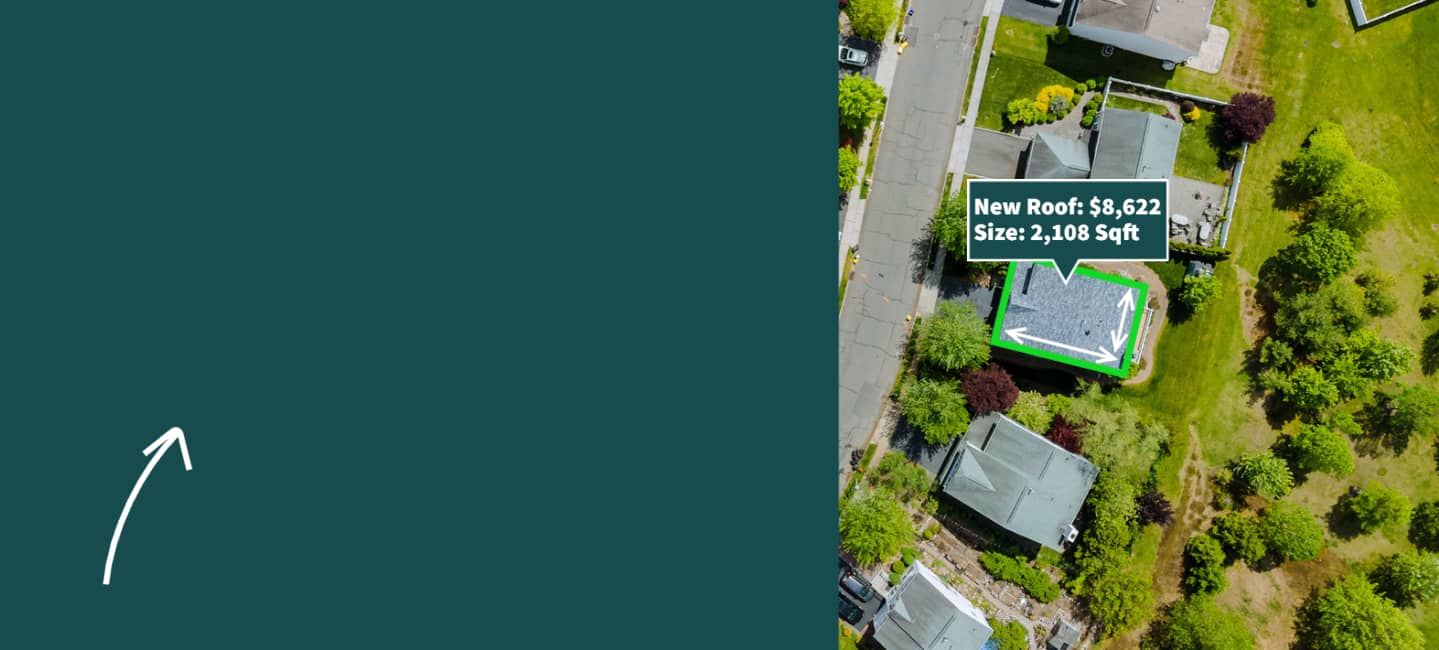 Maryland Roof Replacement Costs
Instantly get a Maryland new roof cost with our roofing calculator. See local Maryland roofing contractor prices for Asphalt, Metal, and Solar Roofing. Connect with a local Maryland Roofer today.
No signup required.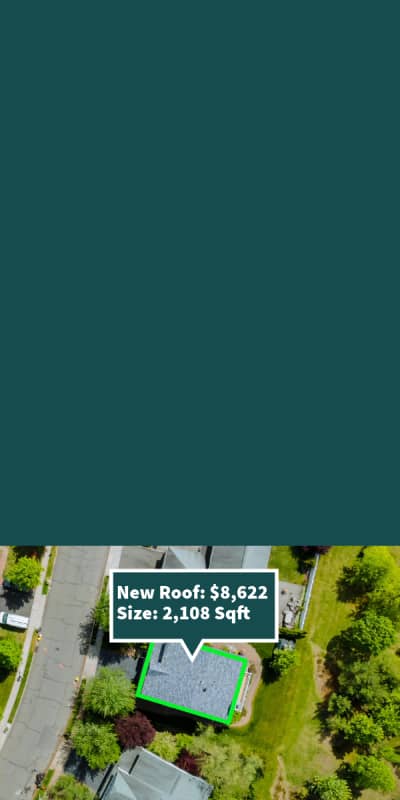 Maryland Roof Replacement Costs
Instantly get a Maryland new roof cost with our roofing calculator. See local Maryland roofing contractor prices for Asphalt, Metal, and Solar Roofing. Connect with a local Maryland Roofer today.
Wondering what it's going to cost to replace your roof in Maryland?

Measure
1,589,760 roofs scanned in Maryland

Estimate
Average new roof cost in Maryland is $8,900

Connect
1,092 highly-rated roofing contractors in Maryland
Discover the groundbreaking approach to receiving a Maryland roof replacement cost estimate online with Instant Roofers calculator. Diverging from traditional methods, our platform ensures a seamless, user-friendly experience, and best of all, it doesn't require you to sign up just to receive your estimate.
In a matter of minutes, you'll have a simple, accurate, and personalized roof replacement cost in your hands. The process is only a few steps:
Input your address into our dynamic Maryland roofing calculator at Instant Roofer.
Confirm your home using satellite imagery.
Instantly view your home's roof size and free estimates for four simple roofing materials.
Opt to receive a quote from the highest-rated, most cost-effective Maryland roofer in your area.
Tailor Your Roof to Your Aesthetic and Budget with Our Versatile Material Options
Before you dive into the detailed exploration of the different roofing materials we offer, let's highlight the simplicity and convenience of our roof replacement process. When using our intuitive Maryland roofing calculator, you're presented with four straightforward options, each representing a distinct type of roofing material. This empowers you to tailor your Maryland roof replacement cost to align with both your stylistic preferences and budget.
Whether your home's aesthetic calls for the rustic allure of an Architectural Asphalt Shingle roof or the cutting-edge functionality of a Solar roof, we've got you covered. Perhaps you're drawn to the beauty of a Designer Asphalt Shingle roof, or maybe the robust life of a Metal roof aligns more with your expectations. No matter your choice, we've sourced the highest quality materials to ensure that your new roof is both beautiful and built to last.
Explore the unique advantages of each material in the sections below. Remember, a well-informed decision is the first step towards a successful roof replacement.
Better Roof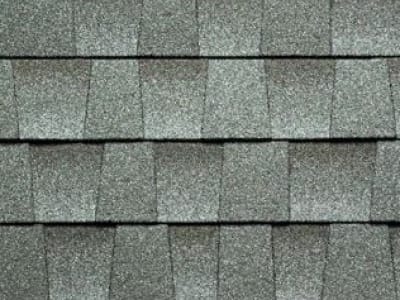 Limited Shingle Style Options
Average Life and Warranty
Average Impact and Wind Rating
Best roof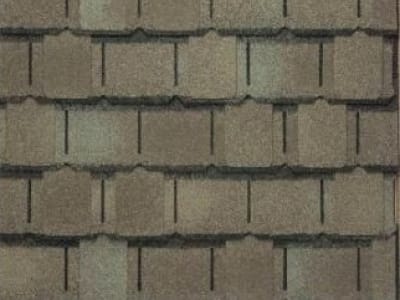 Bigger and Thicker Asphalt Shingle
Better Protection Against Algae
Longer Lasting Life and Warranty
Better Impact and Wind Rating
Metal Roof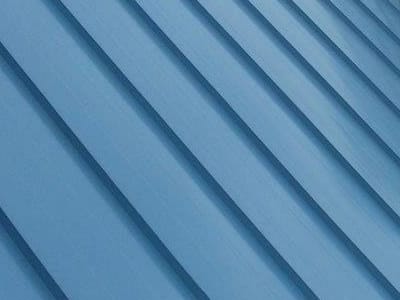 Better protection from fire
Better home cooling (UV Protection)
Best Impact and Wind Rating
Solar Roof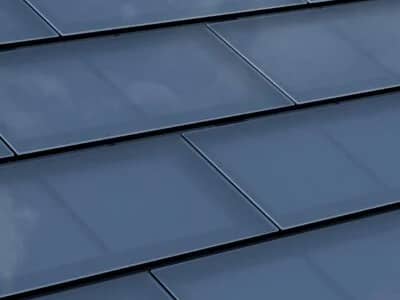 Up to 30% in Federal Tax Credits
Potential $0 Electricity Costs
Discover the Best-Priced and Highest-Rated Maryland Roofing Contractor in Moments
Once our powerful Maryland roofing calculator reviews your home's data using satellite technology, the power of choice is handed to you. Instant Roofer introduces you to a select Maryland roofing company who not only offers competitive pricing but also carries a reputation for superior craftsmanship, as evidenced by an impressive portfolio of reviews from satisfied homeowners.
Our advanced algorithm strikes a fine balance between cost-effectiveness and quality, so rest assured, you're connected with the highest-rated and most affordable Maryland roofing contractor in your area. This seamless fusion of technology and transparency is what sets Instant Roofer apart.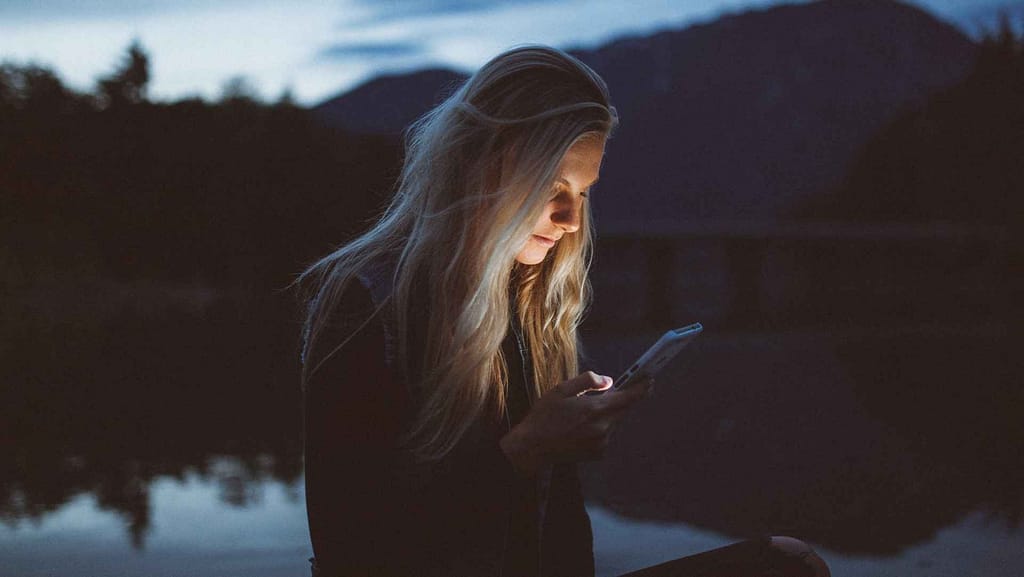 Top 20 Maryland Roofing Contractors
Enter your address in our app to learn who has the best combination of reviews and pricing for your exact home. Updated: 9/27/23
11820 W Market Pl
Fulton, MD 20759
AROCON Roofing & Construction LLC
(410) 847-2848
4.8
1302 Google reviews
101 John Street
Westminster, MD 21157
A1 Roofings Kangaroof
(410) 799-1600
4.9
38 Google reviews
9570 Berger Road
Columbia, MD 21046
New Image Elite LLC
(301) 934-5454
5
17 Google reviews
6620 Crain Hwy Ste 203
La Plata, MD 20646
Tar Heel Construction Group LLC
(410) 638-7021
5
462 Google reviews
1212 E Churchville Rd Ste 101
Bel Air, MD 21014
Show 15 More

Precision Restorations by 2 Griffins
(240) 481-8870
5
280 Google reviews

27421 Clarksburg Road
Damascus, MD 20872

New Paradigm Projects
(301) 200-9223
5
247 Google reviews

2098 Gaither Road
Rockville, MD 20850

Coastal Home Roofing & Siding
(410) 348-8199
5
211 Google reviews

12010 Industrial Park Road
Bishopville, MD 21813

Jet Renovation
(301) 312-0661
5
187 Google reviews

7401 Livingston Road
Oxon Hill, MD 20745

Keystone Building and Restoration, LLC
(240) 805-7644
5
184 Google reviews

9 North Summit Avenue
Gaithersburg, MD 20877

Keystone Building and Restoration LLC
(240) 805-7644
5
180 Google reviews

9 N Summit Ave Ste 200
Gaithersburg, MD 20877

TEO Construction
(301) 466-3630
5
156 Google reviews

10610 Powell Road
Thurmont, MD 21788

ALP Roofing
(410) 600-7663
5
154 Google reviews

1716 Harford Road
Fallston, MD 21047

TEO Construction Services Inc
(301) 466-3630
5
151 Google reviews

10610 Powell Rd
Thurmont, MD 21788

Apex Roofing and Exteriors
(410) 650-2739
5
144 Google reviews

2614 Cool Spring Rd
Bel Air, MD 21015

Chesco Remodeling LLC
(443) 710-9133
5
142 Google reviews

7723 Williams St
Pasadena, MD 21122

Paramount Property Solutions LLC
(301) 684-0343
5
143 Google reviews

21975 Echo Moor Ln
Leonardtown, MD 20650

Frederick Roof Repair
(301) 788-3061
5
139 Google reviews

514 Lee Place
Frederick, MD 21702

Rapid Roofing & Remodeling, LLC
(301) 266-1393
5
139 Google reviews

8222 Schultz Road
Clinton, MD 20735

Capitol Improvements – Roofing & Siding Contractors
(301) 769-6991
5
137 Google reviews

7916 Plum Creek Drive
Gaithersburg, MD 20879
Don't see your company listed? Join our network!
Receive Your Maryland Roof Replacement Cost Online Today In Seconds
Understanding the Complexity of a Maryland Roof Replacement Cost Estimate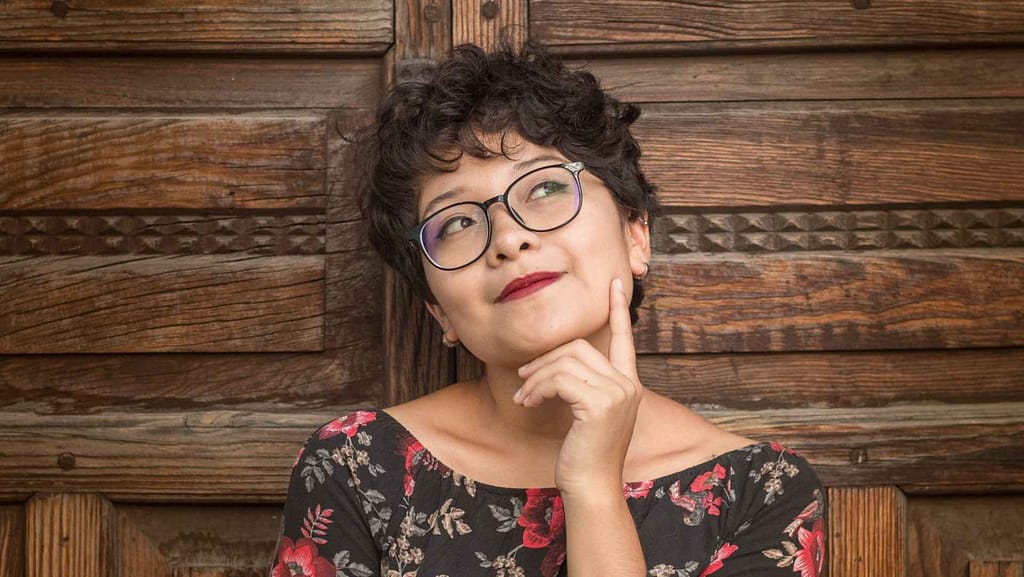 The Impact of Roof Size
Estimating the Maryland roof replacement cost isn't a straightforward task, with a myriad of factors at play. Among the most significant of these is the size of your roof. After all, a more expansive roof requires a larger quantity of materials and a longer duration of labor, both of which contribute directly to the bottom line. In Maryland, whether you own a compact bungalow, a medium-sized family home, or a sprawling mansion, the dimensions of your roof play a critical role in determining the cost of replacing it. This is one of the reasons why our Maryland roofing calculator asks for your address – to accurately assess the size of your roof via AI technology and provide a more precise estimate. This way you have an estimate before even touching base with a local Maryland roofing company.
The Role of Roofing Materials
Roofing materials form a significant chunk of the cost of any roofing project. The type of roofing material you choose – Architectural Asphalt Shingles, Designer Shingles, Metal, or Solar Roofs – will greatly influence the overall Maryland new roof cost. Each material offers a unique blend of durability, aesthetics, and price. Architectural Asphalt Shingles, for instance, are a popular choice due to their balance of affordability and durability. Designer Shingles, on the other hand, offer more customization options and a premium look, but come with a higher price tag. Metal and Solar Roofs are more expensive but provide excellent longevity and energy efficiency.
The Significance of Labor Costs
Quality craftsmanship comes at a price, and this is particularly true when it comes to roofing. The labor cost isn't merely a reflection of the time it takes to install a new roof. It also encompasses the expertise and experience of the Maryland roofing company. Skilled Maryland roofers invest years in honing their craft to ensure that your roof is installed correctly and will stand the test of time. Their effort significantly influences the Maryland roof replacement cost, and it's an investment that pays off in the long run by avoiding potential issues and repairs.
The Influence of Roof Slope
A roof's slope, or its steepness, is another critical factor that can impact the Maryland new roof cost. A steeper, more challenging slope demands more labor hours and safety measures, which can increase the total cost. Steeper roofs require specialized equipment and techniques to ensure the workers' safety, all of which adds to the labor cost. Additionally, certain roofing materials may be less suitable for steep slopes, limiting your options and potentially raising the cost of materials. Ultimately the local Maryland roofing company will provide your final quote.

"Instant Roofers estimate was spot on. The contractor it recommended was excellent. All around a great experience."
Unveiling the Mystery: Why is Roofing So Expensive in Maryland?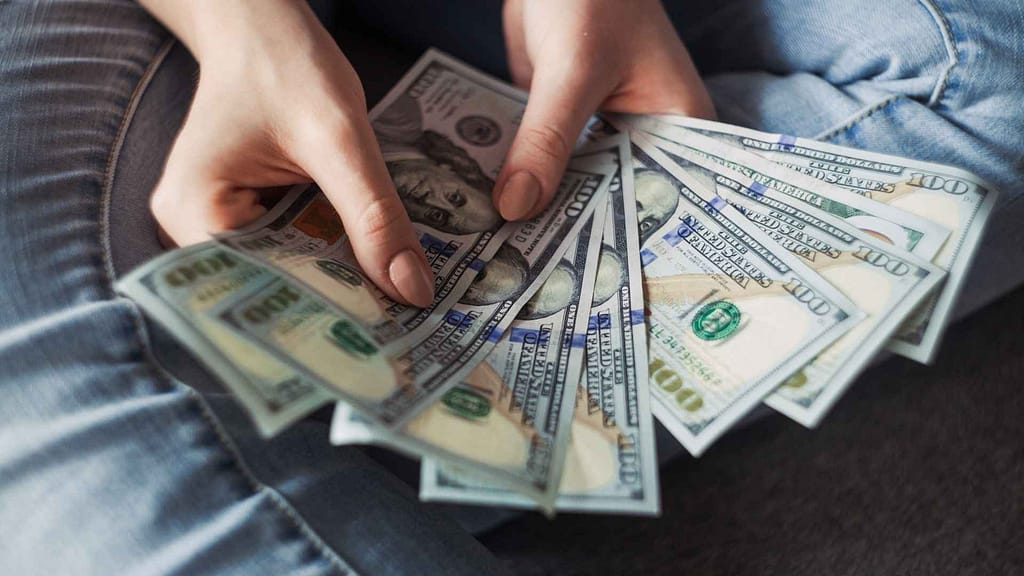 Unforeseen Roof Damage
While the initial Maryland roof replacement cost estimate provided by Instant Roofer covers the basic expenses, unforeseen damages might lurk beneath your roof's surface, unseen until the old roofing materials are removed. This could be anything from rotten decking and damaged insulation to leak-induced mold, all of which would require additional repair and thus increase your final cost. It's not a pleasant surprise, but it's a reality of roofing; damage hidden away tends to be more extensive than what's visible from the outside.
Hiring a Quality Maryland Roofer
The saying, "You get what you pay for," rings especially true in the world of roofing. Selecting a quality Maryland roofer is, indeed, job one. Roofing is a labor-intensive job that requires specific knowledge and skills. Skilled labor tends to cost more, but it pays off in the long run through high-quality workmanship that can last the test of time and weather. When you choose a quality Maryland roofing contractor like those we connect you with, you're investing in the longevity of your roof, the safety of your home, and peace of mind.
Extra Features on the Roof
A plain, unadorned roof might cost less to replace, but many Maryland homes feature additional elements that increase the complexity – and thus cost – of the job. Skylights, chimneys, vent pipes, and dormers all necessitate extra attention during a roof replacement, which increases labor and sometimes material costs.
Ventilation Replacements
Adequate roof ventilation is crucial for maintaining the longevity of your roof and the comfort of your home. It's often necessary to replace or upgrade ventilation systems during a roof replacement, which can increase the total Maryland new roof cost. This, however, ensures your new roof lasts as long as possible by preventing heat and moisture buildup, which can damage your roofing materials over time.
Waste Removal and Recycling
The final piece of the puzzle in explaining the cost of roofing lies in the cleanup. Removing and disposing of old roofing materials is a significant part of any roofing job. In some cases, old materials can be recycled, which might incur additional costs but is more environmentally friendly. Either way, the process of waste removal and recycling is a factor that contributes to the overall Maryland roof replacement cost. Before working with a Maryland roofing company ask them if they recycle. New technology is making asphalt shingle recycling easier and more cost effective. Recycling means less waste in Maryland which is a win win.
Distinguishing Instant Roofer: Redefining Maryland Roof Replacement Cost Estimation
Embarking on a roofing project can be a labyrinthine task, fraught with countless decisions about roof types, materials, and an array of cost factors. At Instant Roofer, we've dissected this complexity and forged a solution that transforms the way you calculate your Maryland roof replacement cost.
In our quest to create user-friendly roofing calculators, we stumbled upon an often-overlooked hurdle – homeowners often didn't know the exact dimensions of their roof. The revelation ignited a spark of innovation: What if technology could streamline the process, eliminating the need for homeowners to grapple with roof measurements, decipher complexities, or even interact with salespeople?
The Internet, though rich with information, often veers into a murky realm of unsolicited spam and questionable scams. Regrettably, many websites we encountered seemed more inclined to amass contact information than to provide actual assistance. Unwanted spam and aggressive upselling overshadowed the pursuit of a straightforward Maryland roof replacement cost estimates. We always want to connect you with the best priced and best rated Maryland roofing company.
We yearned for a different experience—one that placed a premium on real-time, accurate information without the peripheral noise. And so, Instant Roofer was conceived—a perfect blend of technical expertise and hands-on roofing experience.
Our mission? To engineer the most effortless, efficient, and affordable means to compute a Maryland new roof cost, accessible to homeowners across the United States.
Best part… We're 100% owned, developed, and operated by Americans.
Maryland Roofing FAQs
How do Maryland's varying seasons influence roof replacement costs?

Maryland experiences a range of weather conditions from hot summers to cold winters. These seasonal fluctuations mean roofs must be adaptable, leading homeowners to invest in durable materials that can cope with both heat and cold, potentially influencing overall costs.
With Maryland's proximity to the coast, are there special considerations for roofing?

Coastal areas of Maryland can be exposed to salt spray, high winds, and more frequent storms. Roofing materials in these regions often need to be more resistant to corrosion and be able to withstand these harsher conditions, which can impact the selection of materials and, subsequently, the cost.
Is it more cost-effective to repair my Maryland home's roof or replace it entirely?

While minor damages can often be repaired, roofs nearing the end of their lifespan or with extensive damage might be more cost-effective to replace entirely. Given Maryland's varied weather, a new, durable roof can be a valuable long-term investment in preventing future damages.
What measures can I take to ensure my roof replacement is energy efficient?

Maryland homeowners can opt for roofing materials with high energy efficiency ratings, install radiant barriers, or even integrate solar panels. Additionally, ensuring proper ventilation and insulation can help in maintaining interior temperatures, thus reducing energy bills.
Are there specific codes or standards in Maryland I should be aware of when replacing my roof?

Maryland has its own set of building codes, and certain counties might have additional regulations. Especially in areas with historic homes, there could be restrictions or guidelines on roofing materials and styles. Always consult with a local contractor or building authority to ensure your roof replacement adheres to all relevant regulations.
Interesting Facts About Maryland
| | |
| --- | --- |
| Average roof replacement price in Maryland | $8,900 |
| The number of Maryland roofs we've measured | 1,589,760 |
| Average Maryland home size | 1,920 Square Feet |
| Average Maryland property size (2020 Parcel Data) | 0.61 Acres or 26,571 Sqft |
| Largest zip code in Maryland | 21613 – Cambridge (226 Square Miles) |
| Average roof slope on Maryland homes | 6/12 Pitch or 26.57 Degrees |
| Most common roof type in Maryland | Asphalt Shingle |
| Maryland's weather averages | Lows of 47F/8C to highs around 64F/18C |
| Maryland's population estimated (2022) | 6,177,224 |
| Maryland's Time Zone | Eastern Standard Time (GMT -4) |
| Maryland's total square miles | 9,711 |
Data Collected 2021
See how your home compares to the average roof replacement price in Maryland. You can get a free estimate for a new roof via our free roof cost calculator. Get instant roof replacement costs for your exact home and connect with the highest-rated roofing contractor near you.
Experience the Next-Generation Maryland Roofing Calculator with Instant Roofer
Far from your conventional Maryland roof replacement cost calculator, Instant Roofer brings a futuristic approach to the estimation process. By harnessing the power of Artificial Intelligence, we determine the dimensions of your roof using satellite imagery, thus creating a space-age synergy between technology and home improvement.
In an innovative feat, we amalgamate the force of big data and the expertise of local Maryland roofing contractors to deliver incredibly precise and competitively priced roof replacement estimates – all this, delivered to your screen in a matter of seconds.
But we don't stop at providing you with an estimate. Our goal is to connect you with the optimal Maryland roofer for your project. To accomplish this, we meticulously analyze the pricing structure and online reputation of various Maryland roofing contractors in your vicinity. This rigorous process ensures that you are paired with the highest-rated contractor who offers the best value, striking the perfect balance between quality and cost.
With Instant Roofer, we've reinvented the wheel of roofing calculators. Welcome to a smarter, faster, and more reliable way to plan your roof replacement in Maryland.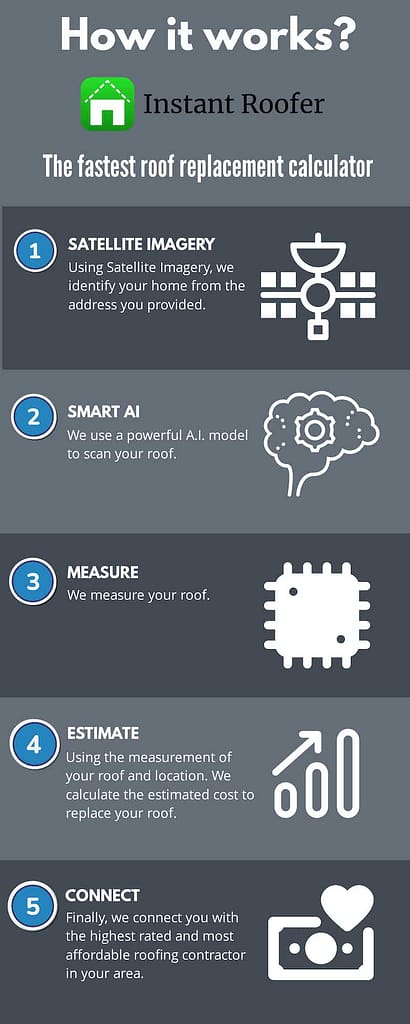 About Instant Roofer
We believe in transparency, speed, and convenience. That's why our team, a unique blend of technologists and experienced roofing contractors, has built a platform designed to provide you with immediate pricing without requiring your personal information upfront. This gives you the freedom to explore your options and make an informed decision without any pressure.
Beyond just roofing estimates, we are dedicated to empowering homeowners with valuable tools. Our platform offers free access to a suite of tools including a roof financing calculator and a solar roof ROI calculator. These resources help you understand and plan your roofing investment better.
In our journey to be the 'Uber' of roofing, we're always committed to connecting homeowners with the best available Maryland roofing contractor in their area. Our unique algorithm takes into account both pricing and online reviews to match you with a high-quality Maryland roofing company who offers the best value for your money.
Instant Roofer is not just another roofing company. We're a tech-powered, customer-focused platform designed to transform the roofing industry. Join us and experience the future of roof replacement in Maryland!
The Most Popular Areas We Serve In Maryland