The roof over your head plays a significant role in protecting your home and maintaining its value. When it's time for repair or replacement, you're left asking, "What is the best roofing company?" Here at Instant Roofer, we're committed to guiding homeowners to find the right fit. But what makes a roofing company the best? In this comprehensive guide, we'll unpack key factors to consider and introduce how Instant Roofer can help streamline your search.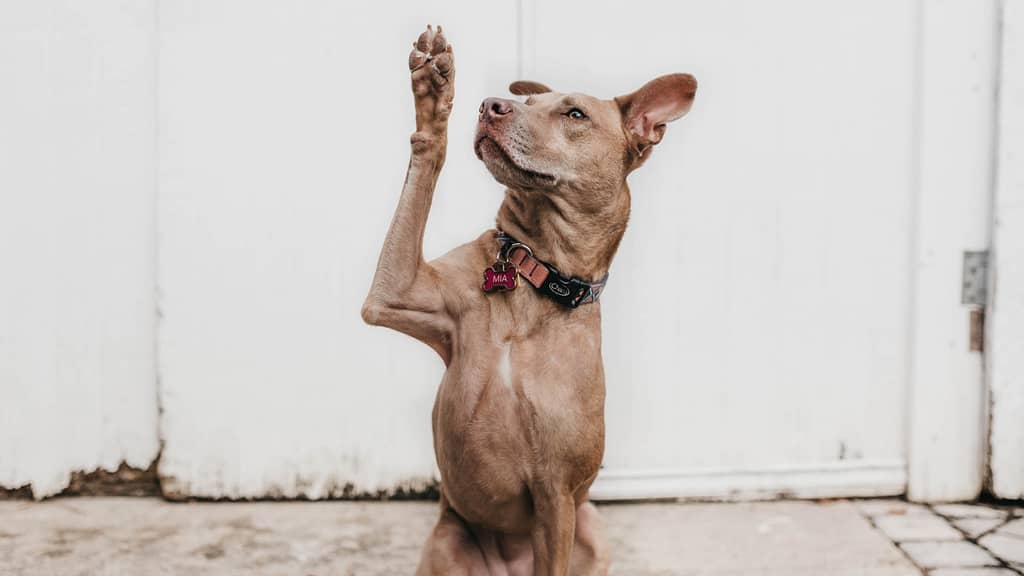 Longevity and Experience: The Importance of an Established Company
An established roofing company often equates to reliability and expertise. Long-standing companies have a track record that speaks to their ability to deliver quality work and uphold a sterling reputation. But why does this matter?
Longevity in the roofing business means they have the experience to handle a range of roofing issues and have weathered economic ups and downs. They've honed their skills, built a reputation, and demonstrated their commitment to the industry and their customers.
The Power of Reviews and Ratings
In the digital age, online reviews and ratings are crucial indicators of a company's performance. They provide insights into other customers' experiences, highlighting both the strengths and shortcomings of the company.
When browsing reviews, focus on the content as much as the rating. Is there a common issue among the negative reviews? How does the company handle criticism? A company that actively addresses and resolves issues shows that they value customer satisfaction and are committed to quality service.
Licensing and Insurance: Non-negotiable Factors
Roofing is a complex and potentially dangerous job, requiring the right training, licensing, and insurance. Any reputable roofing company should be licensed to operate in your state and fully insured, carrying both liability insurance and worker's compensation insurance. This safeguards you from any potential liabilities if an accident occurs on your property.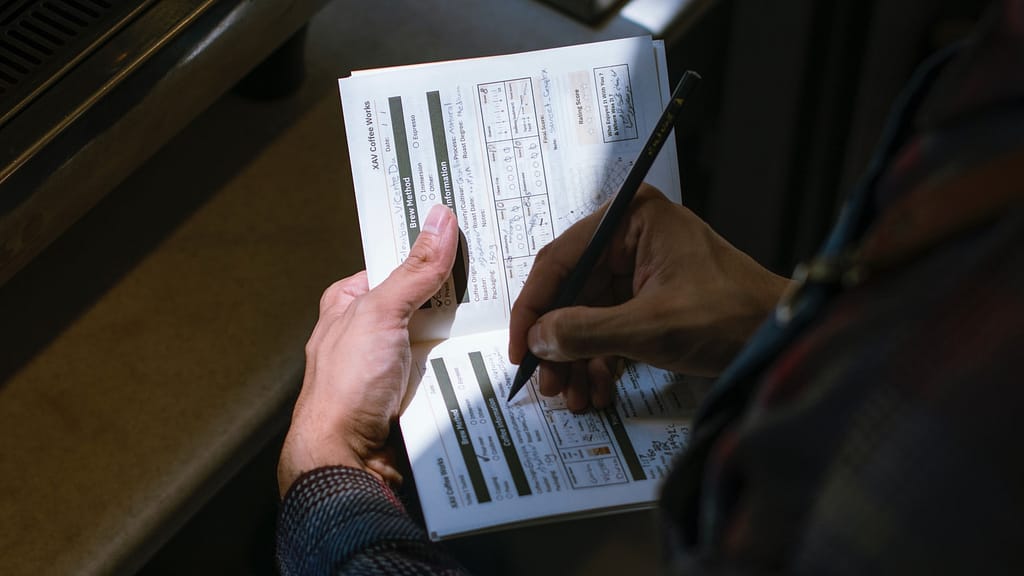 A Closer Look at Licensing and Insurance
Licensing verifies that a roofing company has met the state's minimum standards for professional competence and financial stability. However, requirements vary from state to state. Therefore, it's crucial to check that the company's license is valid in your area and up to date.
Insurance, particularly workers' compensation and liability insurance, is equally important. Workers' compensation protects the workers while on your property. Liability insurance protects your property itself. Always ask for proof of insurance before work begins.
Safety is Paramount
Arguably, one of the most critical factors to consider while seeking the best roofing company is the emphasis they place on safety. Roofing is an inherently hazardous job. From potential slips and falls to the risk of heavy materials falling, safety protocols are non-negotiable.
A reputable company will have a detailed safety plan and proper protective equipment for their workers. An essential part of this plan is proper training, so all workers are aware of the risks involved and how to mitigate them effectively.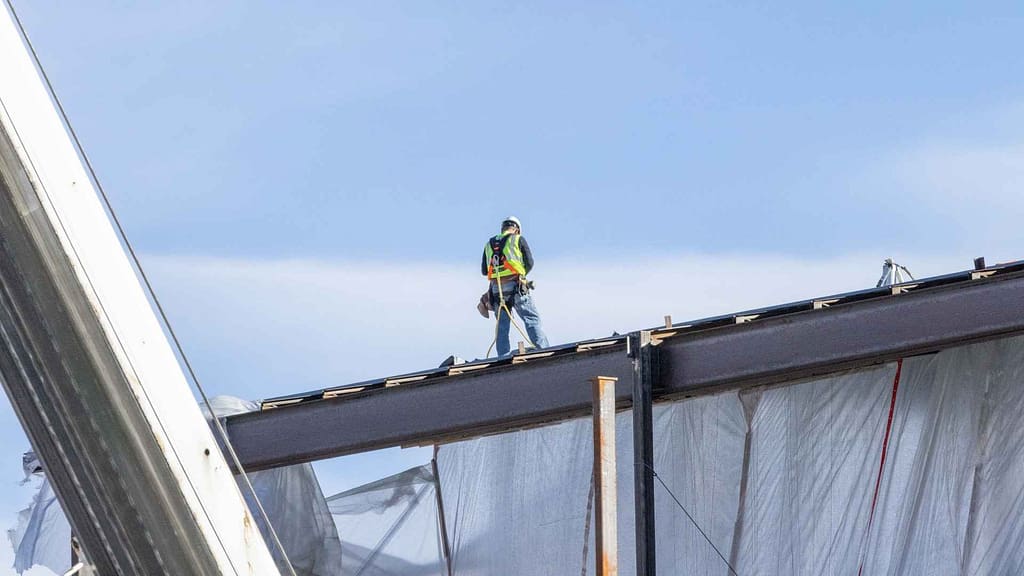 When interviewing prospective roofing companies, make sure to inquire about their safety protocols. Do they ensure their workers are always "tied off" to prevent falls? This is especially important when working on steep roofs or high buildings. The answer should always be a resounding yes.
Another telltale sign of a safety-conscious company is the usage of proper footwear. Steel-toe boots are vital in this industry, as they protect the workers' feet from potential injury caused by falling objects.
Moreover, companies that prioritize safety will also take steps to protect your property during the roofing project. This might include using tarps to prevent debris from damaging your yard or taking precautions to avoid damaging windows or other aspects of your home.
Remember, a company that does not prioritize safety is not only endangering its employees but could also be putting your property at risk. A high regard for safety standards is a strong indicator of the company's overall professionalism and respect for their work, their workers, and your property.
Emphasizing safety, in combination with the aforementioned factors, contributes to defining the best roofing company. Making a comprehensive assessment of each of these elements will help you confidently make the right choice. And remember, Instant Roofer is here to help you navigate this process, connecting you with the top-rated, safety-conscious roofers in your area.
The Guarantee of Quality Materials and Workmanship
The use of high-quality materials and exceptional workmanship significantly contribute to the lifespan and performance of your roof. The best roofing companies are knowledgeable about different roofing materials and will recommend the most suitable option for your unique needs and budget. They should also stand behind their work, offering warranties on their workmanship.
The Role of Clear Communication
From the initial estimate to the final inspection, clear and open communication is essential in any roofing project. A top-notch roofing company will be responsive to your inquiries, transparent about costs, and keep you informed throughout the process.
How Instant Roofer Simplifies the Search
Armed with knowledge of what to look for, it's time to begin the search. That's where Instant Roofer comes in. Our platform uses a refined algorithm to connect homeowners with top-rated local roofing contractors. We take into account crucial factors such as review scores, price, and more.
By simply entering your address, you'll receive an instant roof replacement estimate. Plus, we provide a selection of roofing materials for you to choose from. Our goal is to offer a hassle-free experience while connecting you with the best-fit roofing company for your needs.
In Conclusion: Your Best Fit
The quest to answer, "What is the best roofing company?" isn't about finding a universally acclaimed company. It's about finding the company that meets your specific needs. Factors such as their track record, reviews, licensing and insurance, safety practices, material and workmanship quality, and communication style all play a part.
Allow Instant Roofer to assist you in finding your 'best' roofing company. Our platform's AI-powered technology simplifies the search and connects you with top-rated professionals in your area. Ready to find the best fit for your roofing needs? Get your instant estimate today!
Automatically find the best priced and highest rated roofing company