In this blog post we're going to share with you some of Instant Roofer's history. How we started in the industry, and how we've gotten to the latest version of what we consider the most powerful roof calculator in the business.
Years of hard work.
Version 1.0 solar roof calculator
We are a very young technology startup. But we are far from "new" to the roofing industry. In 2020 we built our very first solar roof calculator. This version 1.0 of our calculator was custom-built for a solar company in Hawaii. It required 7 inputs and required homeowners to know the size of their roof. It was cutting-edge technology at the time and it did help the solar company significantly. However, it wasn't always the easiest experience. We made revisions over time and it got better. We kept our version images as we're proud of our history and how far we've come.
Version 2.0 solar roof calculator
In 2021 we launched version 2.0 we took everything we learned from version 1.0 and streamlined the experience. We had to make some tough decisions regarding showing the price in real-time. We found instead of customers picking a solar roof that matched their actual power needs, they would try to find the most affordable solution. This made a bad experience for the homeowner and the roofing contractor as the solar systems were often too small or sometimes too large. We also simplified complexity and started collecting names and phone numbers. Additionally, we added the ability for new construction. We also automatically added federal tax credits and state tax credits.
Version 2.5 solar roof calculator
In early 2022 we launched version 2.5 of our solar roof calculator. New styles, new features, and more. This new version added dynamic imagery to show what a potential installation would look like in regard to Powerwalls. It also unfortunately increased input from the customer. Now instead of 9 inputs customers had to enter 12! This wasn't ideal for our homeowners but it was necessary to help get the best possible system size for the homeowner. We added a recommended system size for the customer based on roof size. It wasn't great but it was closer to our goal of being more accurate for homeowners.
We also started asking if their home was single-story, two-story, or three-story. This helped refine the price and become more accurate.
This calculator wasn't ideal as once again we had more inputs and now even two pages in the process. We started brainstorming on how we could do better.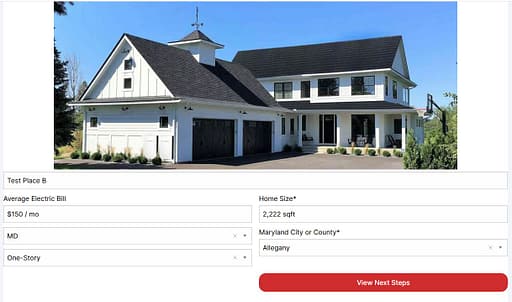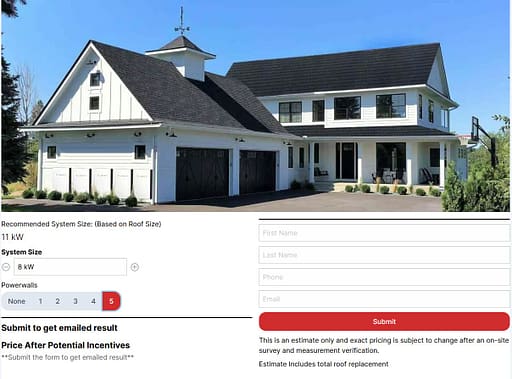 Version 3.0 asphalt roof calculator
In late 2022 we got started on a whole new generation of roof calculators. Taking everything we learned over the years, we got started. Our key principles were, to reduce homeowner input, be more accurate, fast, and user-friendly. We also added to our team Charles Keohl a very experienced software developer. Between Jeff Berzolla, CEO. Jacob Petrosky, Tech Wizard, and Charles Keohl, Senior Software Developer we had the dream team.
In December 2022 we finally had a minimum viable product (MVP). We also quickly realized the potential of what we were building and started the new company Up on the roof technologies, Inc. DBA Instant Roofer. We launched Instant Roofer with version 3.0. It could only offer asphalt shingle roofing types and wasn't as accurate as we liked. It also had difficulty with townhomes. But we knew we could make it better. We pushed forward making revisions until accuracy was great and we fixed the problem for many townhomes.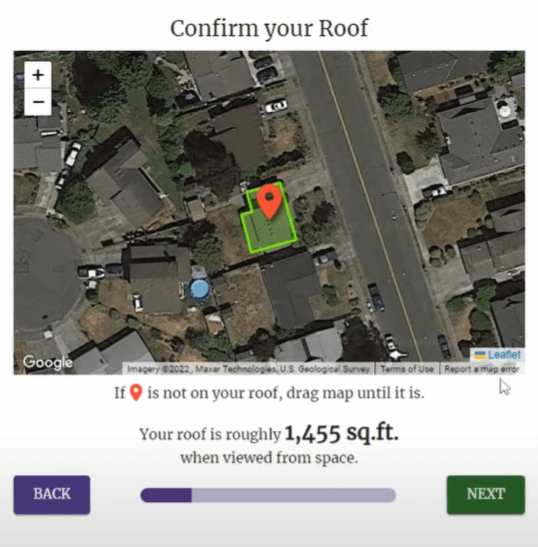 Version 3.5 Solar roof, metal and asphalt calculator
In March, 2023 after many revisions we finally got back to our roots, solar roofing. With years of experience under our hats, many previous versions, and feedback from homeowners and roofing contractors we think we nailed it. In addition to solar roofing, we added metal roofing to our roofing calculator.
This new version is more powerful than ever. From 12 homeowner inputs to 2! (address and monthly electric bill) No longer would homeowners have to guess their roof size and figure out how large of a solar system they want. Our new calculator scans their roof for the size, collects the homeowner's electric cost, and predicts the best-sized system and battery count for their home in their state. It also automatically predicts potential federal tax credits*. It gives every homeowner a rough estimate in less than a minute using actual pricing from solar roof contractors in their county and state. Cool right?
* Instant Roofer does not offer tax advice. For accurate information on the federal solar tax credit (ITC), please consult a qualified tax professional.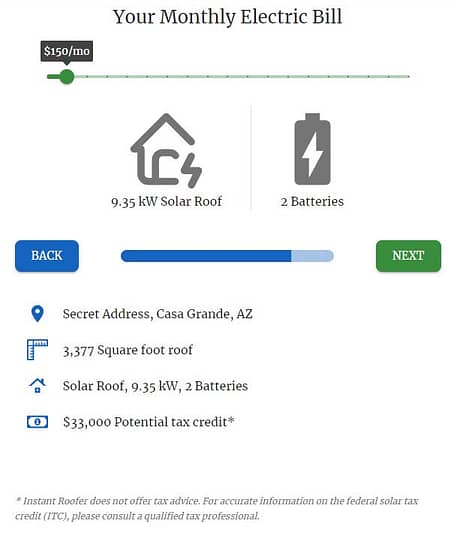 The best part of version 3.5? It's free to add to your roofing company website. Simply signup with Instant Roofer and add our calculator anywhere on your site. After signup, you will see a copy embed code. Plug that code into a webpage on your site and immediately start using the world's most powerful solar roof calculator. (our opinion)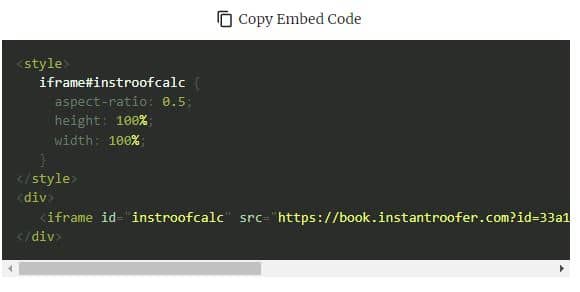 We hope you enjoyed our first blog post of many. It's a little about us and our history in the industry. We are a new startup with roots deep in the solar and roofing industry and we wanted to share it. We hope everyone enjoys the technology we've built over the years and encourage feedback. In the next few months come back to our blog to see new features and updates regarding our company. We'll start showcasing new software and technology as we're constantly coding!
We also hope you will try out our latest calculator. Please keep in mind that we may not yet have contractors installing solar roof in your area. We're working around the clock to get more solar roof companies to use our technology. We could use your help… Are you a solar roof installer? Partner with us and get 5 free leads and use our calculator for free on your website.