Windsor Roof Replacement Costs
The fastest free roofing calculator
Instant Roofer's cutting-edge roofing calculator powered by big data and artificial intelligence is the perfect solution for homeowners in Windsor, Colorado who want a fast and accurate estimate for their roof replacement needs, with access to the best-rated roofing contractors in their area.
Roofing prices for homes of various sizes in Windsor, Colorado
| Cost Category | Small Home (1,920 sqft) | Average Home (2,400 sqft) | Large Home (2,880 sqft) |
| --- | --- | --- | --- |
| Tear-off and Disposal | $840 | $1,050 | $1,260 |
| Permitting | $420 | $525 | $630 |
| Miscellaneous Supplies | $700 | $875 | $1,050 |
| Labor & Materials | $5,040 | $6,300 | $7,560 |
| Total | $7,000 | $8,750 | $10,500 |
Updated May 2023
Please note that these are just roofing price estimates and actual costs on how much to replace a roof may vary depending on various factors such as the condition of the roof, the complexity of the project, and the specific materials and labor costs in your area.
What are the roof replacement costs in Windsor, Colorado?
Are you looking for a fast and accurate estimate for your roof replacement cost in Windsor, Colorado? Instant Roofer's roofing calculator provides monthly updated prices based on big data analysis of over 122,608,100 homes across America, with an estimated average roof size of 2,400 sqft for Windsor homes. As of March 2023, the average cost of a roof replacement for an average-sized home in Windsor is $8,750. With Instant Roofer, you can get a free and spam-free estimate for your roof replacement needs. Simply try our innovative roofing calculator to get a fast and accurate estimate for your new roof cost.
What your neighbors are saying
Zane Z.
Windsor, CO
"Instant Roofer's estimate calculator was a breeze! I had a price for my metal roof in minutes. So easy!"
---
Brendan D.
Windsor, CO
"I was skeptical of online estimates, but Instant Roofer proved me wrong. Their solar roof calculator was quick and accurate!"
---
Nicolas K.
Windsor, CO
"As a first-time homeowner, I was intimidated by the process of getting a new roof. Instant Roofer's asphalt calculator made it simple and stress-free."
---
Leta S.
Windsor, CO
"I'm not tech-savvy, but Instant Roofer's online estimate calculator was so easy to use. I had a price for my new roof in no time!"
Roofing contractors servicing Windsor, Colorado
Champion Roofing Inc
(970) 515-8064
4.414 reviews
5937 W 4th St
Greeley, CO 80634
Faithful Roofing
(970) 397-5813
4.856 reviews
4645 18th St Ste 600
Greeley, CO 80634
Roof Check Inc
(720) 938-7165
4.785 reviews
1610 Skyway Dr
Longmont, CO 80504
KH Roofing LLC
(970) 324-5238
44 reviews
2305 W 9th St
Greeley, CO 80634
Pro Roofing America
(720) 883-1136
51 reviews
1911 Tidewater Ln
Windsor, CO 80550
Show 16 More

5280 Storm Team
(303) 885-6260
4.916 reviews

7493 Hickory Cir
Frederick, CO 80504

Roof Source LLC
(970) 302-1098
4.9191 reviews

3791 Singletree Ct
Mead, CO 80542

A&R Total Exteriors
(970) 231-8326
51 reviews

1384 Walnut St
Windsor, CO 80550

Sweet Roofing
(720) 934-7256
51 reviews

6959 Panorama Ave
Firestone, CO 80504

Bob Behrends Roofing Inc
(970) 395-0406
4.754 reviews

614 5th Ave
Greeley, CO 80631

Insurance Restoration Specialists LLP
(720) 541-8022
51 reviews

775 Briggs St
Erie, CO 80516

Aspen Leaf Roofing
(970) 639-7663
554 reviews

701 Main St
Windsor, CO 80550

Trusted Roofing LLC
(970) 400-7484
4.210 reviews

1503 9th St
Greeley, CO 80631

Gus Roofing
(970) 356-1554
4.996 reviews

149 E 30th St
Greeley, CO 80631

Stone Creek Roofing & Exteriors
(303) 772-5700
4.8184 reviews

1567 Skyway Dr Unit A
Longmont, CO 80504

Skyline Homes and Construction LLC
(435) 299-0868
51 reviews

2121 75th Ave
Greeley, CO 80634

6784 North Franklin Avenue
Loveland, CO 80538

T Bare Roofing
(720) 530-4316
5142 reviews

719 7th St
Greeley, CO 80631

B&M Roofing of Colorado Inc
(303) 443-5843
419 reviews

3768 Eureka Way
Frederick, CO 80516

American Roofing and Restorations
(970) 460-8720
4.639 reviews

7925 County Road 96
Wellington, CO 80549

Independent Roofing Inc
(970) 353-1389
4.740 reviews

405 22nd St
Greeley, CO 80631
Don't see your company listed? Join our network!
About Instant Roofer
People often ask us. Are you a roofing company? Yes, and no. Think of us as the UBER of roofing companies. We use technology to simplify the roofing process not just for you, but for the roofing contractor as well.
How we help homeowners
A new roof can be a large investment. The average price of a new roof in Weld County is roughly $7,375 – $11,375.
We make the process of getting your roof replaced in Weld County simple. We've used A.I. to measure the roof sizes of over 123,600 homes across Weld County.
We've connected with local Weld County roofing companies. Not just any roofers, but the highest-rated roofers in your area. Staying connected with local roofers gives us the latest pricing and best quality roofing materials on the market.
Our advanced technology evaluates pricing and user reviews from multiple roofing contractors in Weld County to provide you with the top choices for your roof replacement project.
How do we get roofing prices in Windsor, Colorado?
Our nationwide network consists of over 10,000 roofing contractors who regularly update us with rough pricing for various types of roofing, including asphalt architectural shingles and designer asphalt shingles. We analyze this data to determine the price per sqft for every state, county, and city providing you with accurate and up-to-date pricing information.
Things to know when considering a new roof and its cost
Are you wondering if it's time to replace your roof in Windsor, Colorado? Typically, an existing roof should last between 15-25 years. However, if you notice asphalt granules in your gutters or around your home's perimeter, it may be a sign that it's time for a replacement. Consider getting a free inspection from a licensed roofing contractor in Windsor to assess the condition of your roof and receive an estimate for repair or replacement. Keep in mind that the cost of a new roof can vary depending on factors such as the size of your home and any potential damage under the shingles. To ensure you make an informed decision, get estimates from up to three contractors with roofing prices. For the fastest and most accurate estimate, try Instant Roofer – our cutting-edge technology will provide you with a fast and accurate estimate without any hassle.
New roof costs and what is factored in?
At Instant Roofer, we consider a variety of factors when providing estimates for roof replacement, including material costs, tear-off, disposal, permitting, miscellaneous supplies, roof complexity, and labor. Here's an example of how much it would cost to replace the roof on an average-sized home in Windsor, Colorado (2,400 sqft). Based on our calculations, the average cost of a roof replacement for an average-sized home in Windsor is currently $8,750. With Instant Roofer, you can rest assured that we take all factors into account to provide you with a fast and accurate estimate for your roof replacement needs.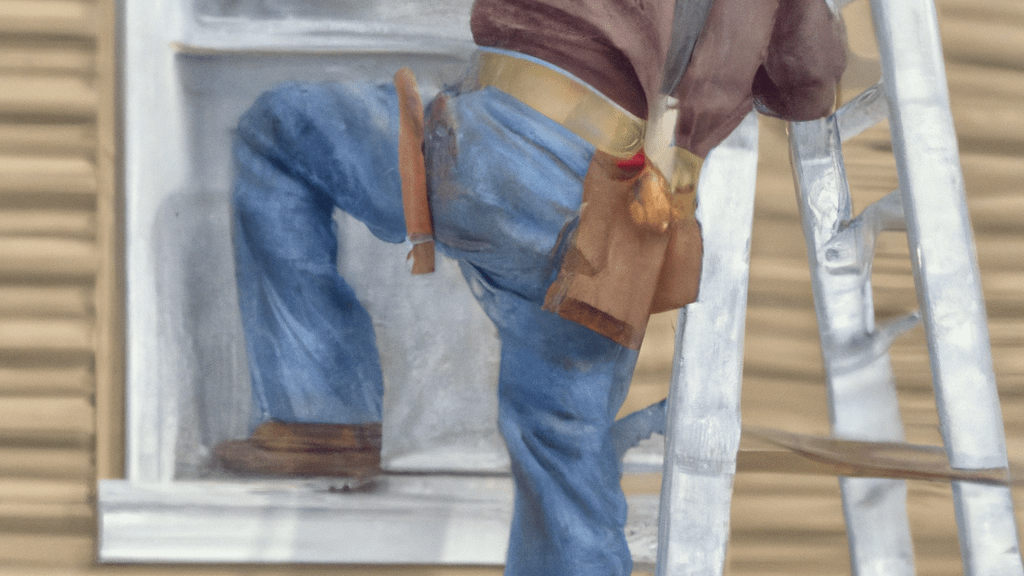 How much to replace your roof? Find out!
Interesting data about Windsor, Colorado
Windsor, Colorado is a charming town nestled in the foothills of the Rocky Mountains. This small but vibrant community is known for its welcoming atmosphere, picturesque views, and endless recreational opportunities. From hiking and biking to golfing and fishing, Windsor has something for everyone. One of the things that makes Windsor special is its commitment to preserving its historic downtown. The town square boasts a variety of quaint shops and restaurants, all housed in beautifully restored buildings. And with its easy access to both Denver and Fort Collins, Windsor offers the perfect blend of small-town charm and big-city amenities. But perhaps what sets Windsor apart the most is the sense of community that pervades throughout. Whether it's the annual farmers' market, the Fourth of July parade, or the local high school football game, there's always something going on that brings people together. And with its friendly residents and welcoming spirit, Windsor truly feels like home.
| Data | Value |
| --- | --- |
| Average roof replacement price in Windsor | $8,750 |
| The number of Windsor roofs we've measured | Over 25,680 |
| Average Windsor home size | 2,400 Square Feet |
| Average Windsor property size (2019 Parcel Data) | 0.23 Acres or 10,000 Sqft |
| Average roof slope on Windsor homes | 6/12 Pitch or 26.57 Degrees |
| Most common roof type in Windsor | Asphalt Shingle |
| Windsor's weather averages | Low of 20F/-7C to highs around 47F/8C |
| Windsor's population estimated (2021) | 34,700 |
| Windsor's average annual precipitation | 20.0 inches (50.8 cm) |
| Windsor's total area | 27 square miles (69 KM) |
Data from 2021
More about Weld County
If you haven't visited Weld County, Colorado yet, you're missing out on a true gem of Colorado. Situated in the northern part of the state, Weld County is filled with natural beauty and friendly people. With more than 4,000 square miles of land, Weld County is the third-largest county in Colorado. Home to a diverse economy, Weld County is a hub for energy, agriculture, and technology. With an abundance of parks, lakes, and mountains, there's always something to do outdoors in Weld County. The area is known for its many festivals and fairs, celebrating everything from rodeos to beer. Whether you're a resident or just passing through, Weld County is a place that will leave you with unforgettable memories. So, come explore Weld County, and see all the amazing experiences that this county has to offer!
Get your free roof replacement cost online today!
How Windsor compares to other Colorado cities: