Parker Roof Replacement Costs
The fastest free roofing calculator
Instant Roofer's cutting-edge roofing calculator powered by big data and artificial intelligence is the perfect solution for homeowners in Parker, Colorado who want a fast and accurate estimate for their roof replacement needs, with access to the best-rated roofing contractors in their area.
Roofing prices for homes of various sizes in Parker, Colorado
| Cost Category | Small Home (2,000 sqft) | Average Home (2,500 sqft) | Large Home (3,000 sqft) |
| --- | --- | --- | --- |
| Tear-off and Disposal | $960 | $1,200 | $1,440 |
| Permitting | $480 | $600 | $720 |
| Miscellaneous Supplies | $800 | $1,000 | $1,200 |
| Labor & Materials | $5,760 | $7,200 | $8,640 |
| Total | $8,000 | $10,000 | $12,000 |
Updated May 2023
Please note that these are just roofing price estimates and actual costs on how much to replace a roof may vary depending on various factors such as the condition of the roof, the complexity of the project, and the specific materials and labor costs in your area.
What are the roof replacement costs in Parker, Colorado?
Are you looking for a fast and accurate estimate for your roof replacement cost in Parker, Colorado? Instant Roofer's roofing calculator provides monthly updated prices based on big data analysis of over 122,608,100 homes across America, with an estimated average roof size of 2,500 sqft for Parker homes. As of March 2023, the average cost of a roof replacement for an average-sized home in Parker is $10,000. With Instant Roofer, you can get a free and spam-free estimate for your roof replacement needs. Simply try our innovative roofing calculator to get a fast and accurate estimate for your new roof cost.
What your neighbors are saying
Jeanine M.
Parker, CO
"Super easy to use! Got an estimate for an asphalt roof in just minutes."
---
Colin K.
Parker, CO
"Great experience using Instant Roofer's calculator for a metal roof. Quick and painless!"
---
Claretha B.
Parker, CO
"I was pleasantly surprised with the accuracy of the estimate for my solar roof. Highly recommend!"
---
Danny M.
Parker, CO
"The online calculator made getting an estimate for my asphalt roof a breeze. Would use again!"
Roofing contractors servicing Parker, Colorado
Lifetime Construction LLC
(303) 593-2022
4.629 reviews
12415 Dumont Way Ste 107
Littleton, CO 80125
Colorado Roofing Solutions
(720) 600-7236
4.967 reviews
19751 E Mainstreet Ste 255
Parker, CO 80138
Colorado Preferred Roofing LLC
(303) 880-8735
4.941 reviews
6312 Dakota Ridge Dr
Littleton, CO 80125
Steadfast Builders Inc
(720) 366-4294
519 reviews
3673 Aspen Hollow Ct
Castle Rock, CO 80104
Storm Guard of South Metro Denver
(720) 862-3928
539 reviews
10964 S Pikes Peak Dr
Parker, CO 80138
Show 12 More

J Warren Exteriors
(303) 653-2658
51 reviews

6593 Merrimack Dr
Castle Pines, CO 80108

TSV Construction & Roofing Inc
(303) 519-7100
4.845 reviews

8375 Willow St Ste 300
Lone Tree, CO 80124

HHR Exteriors
(303) 999-0596
4.821 reviews

9485 Sand Hill Pl
Highlands Ranch, CO 80126

Kudu Roofing LLC
(303) 738-1032
4.322 reviews

9822 Titan Park Cir
Littleton, CO 80125

American Roofing & Construction LLC
(720) 500-7663
51 reviews

1713 Park St
Castle Rock, CO 80109

New Roof Plus
(303) 483-5661
518 reviews

9222 Princeton St
Littleton, CO 80130

Bronco Catastrophe Services Inc
(720) 838-3545
51 reviews

3255 Cherry Plum Way
Castle Rock, CO 80104

Creatve Cover Roofing
(720) 352-7253
59 reviews

10040 Des Moines St
Parker, CO 80134

Columbine Roofing & Exteriors
(720) 452-7663
4.8101 reviews

218 Wilcox St
Castle Rock, CO 80104

High Plains Renovation LTD
(720) 833-8208
51 reviews

908 Mercury Cir
Lone Tree, CO 80124

Threjn West Construction Inc
(303) 884-8470
51 reviews

10240 S Perry Park Rd
Larkspur, CO 80118

Birdie Roofing Company
(720) 254-2521
51 reviews

8182 Briar Ridge Dr
Castle Pines, CO 80108
Don't see your company listed? Join our network!
About Instant Roofer
People often ask us. Are you a roofing company? Yes, and no. Think of us as the UBER of roofing companies. We use technology to simplify the roofing process not just for you, but for the roofing contractor as well.
How we help homeowners
A new roof can be a large investment. The average price of a new roof in Douglas County is roughly $7,375 – $11,375.
We make the process of getting your roof replaced in Douglas County simple. We've used A.I. to measure the roof sizes of over 71,688 homes across Douglas County.
We've connected with local Douglas County roofing companies. Not just any roofers, but the highest-rated roofers in your area. Staying connected with local roofers gives us the latest pricing and best quality roofing materials on the market.
Our advanced technology evaluates pricing and user reviews from multiple roofing contractors in Douglas County to provide you with the top choices for your roof replacement project.
How do we get roofing prices in Parker, Colorado?
Our nationwide network consists of over 10,000 roofing contractors who regularly update us with rough pricing for various types of roofing, including asphalt architectural shingles and designer asphalt shingles. We analyze this data to determine the price per sqft for every state, county, and city providing you with accurate and up-to-date pricing information.
Things to know when considering a new roof and its cost
Are you wondering if it's time to replace your roof in Parker, Colorado? Typically, an existing roof should last between 15-25 years. However, if you notice asphalt granules in your gutters or around your home's perimeter, it may be a sign that it's time for a replacement. Consider getting a free inspection from a licensed roofing contractor in Parker to assess the condition of your roof and receive an estimate for repair or replacement. Keep in mind that the cost of a new roof can vary depending on factors such as the size of your home and any potential damage under the shingles. To ensure you make an informed decision, get estimates from up to three contractors with roofing prices. For the fastest and most accurate estimate, try Instant Roofer – our cutting-edge technology will provide you with a fast and accurate estimate without any hassle.
New roof costs and what is factored in?
At Instant Roofer, we consider a variety of factors when providing estimates for roof replacement, including material costs, tear-off, disposal, permitting, miscellaneous supplies, roof complexity, and labor. Here's an example of how much it would cost to replace the roof on an average-sized home in Parker, Colorado (2,500 sqft). Based on our calculations, the average cost of a roof replacement for an average-sized home in Parker is currently $10,000. With Instant Roofer, you can rest assured that we take all factors into account to provide you with a fast and accurate estimate for your roof replacement needs.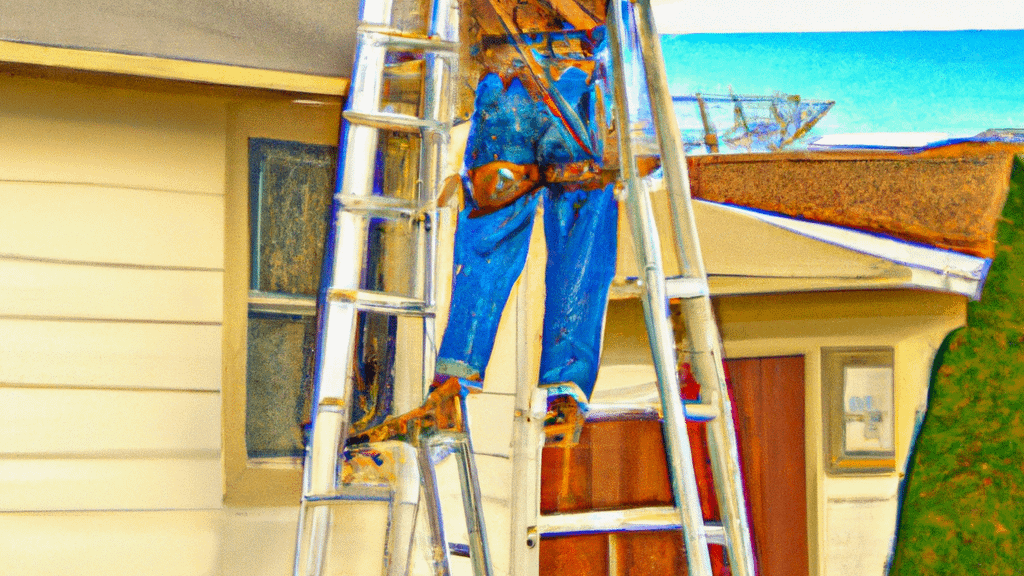 How much to replace your roof? Find out!
Interesting data about Parker, Colorado
Nestled in the heart of Colorado is the picturesque city of Parker, brimming with natural beauty, cultural diversity, and unparalleled economic opportunities. With its charming boutiques, locally-owned restaurants, and vibrant neighborhoods, Parker is a hub of excitement and activity. New residents find the hospitable inhabitants of Parker welcoming and friendly, eager to share their love of the city with newcomers. The city's thriving economy boasts several growing businesses and modern infrastructures, attracting more visitors every day. Whether you're looking for a peaceful hike in the countryside or an adrenaline-fueled afternoon of adventure, Parker has something for everyone. The city is home to a rich array of events throughout the year, ranging from the annual Oktoberfest to thrilling rodeo shows that entice locals and tourists alike. Come hail, rain or sunshine, Parker has numerous indoor and outdoor activities, making it a great destination to visit all year round! So, let Parker ignite your passion, stir your soul and quench your thirst for seeking adventure. Come visit us, witness the beauty of our facilities, and let us show you what makes Parker truly remarkable.
| Data | Value |
| --- | --- |
| Average roof replacement price in Parker | $10,000 |
| The number of Parker roofs we've measured | Over 22,000 |
| Average Parker home size | 2,500 Square Feet |
| Average Parker property size (2019 Parcel Data) | 0.23 Acres or 10,000 Sqft |
| Average roof slope on Parker homes | 6/12 Pitch or 26.57 Degrees |
| Most common roof type in Parker | Asphalt Shingle |
| Parker's weather averages | |
| Parker's population estimated (2021) | 59,000 |
| Parker's average annual precipitation | 18.0 inches (45.7 cm) |
| Parker's total area | 24 square miles (62 KM) |
Data from 2021
More about Douglas County
Douglas County, Colorado is a true gem nestled within the Rocky Mountains. With its scenic landscapes and friendly community, it's no wonder why people are flocking to this area in droves. Locals boast about the plethora of outdoor activities available, including hiking, skiing, and fishing. The county is rich in history, and visitors can take a walk through time by visiting its many historic sites and museums. But Douglas County isn't just about the past – it's a thriving community that prides itself on innovation and progress. From its schools to its local businesses, there's a sense of ambition and drive that permeates throughout the area. One of the best things about Douglas County is the quality of life it provides. Whether you're a young family or a retiree looking for a peaceful retreat, there's something for everyone here. With access to top-notch healthcare, great schools, and a low crime rate, it's easy to see why this county is so desirable. In short, Douglas County is a hidden gem that's just waiting to be discovered. If you're looking for a community that values progress, history, and quality of life, look no further than this beautiful Colorado county.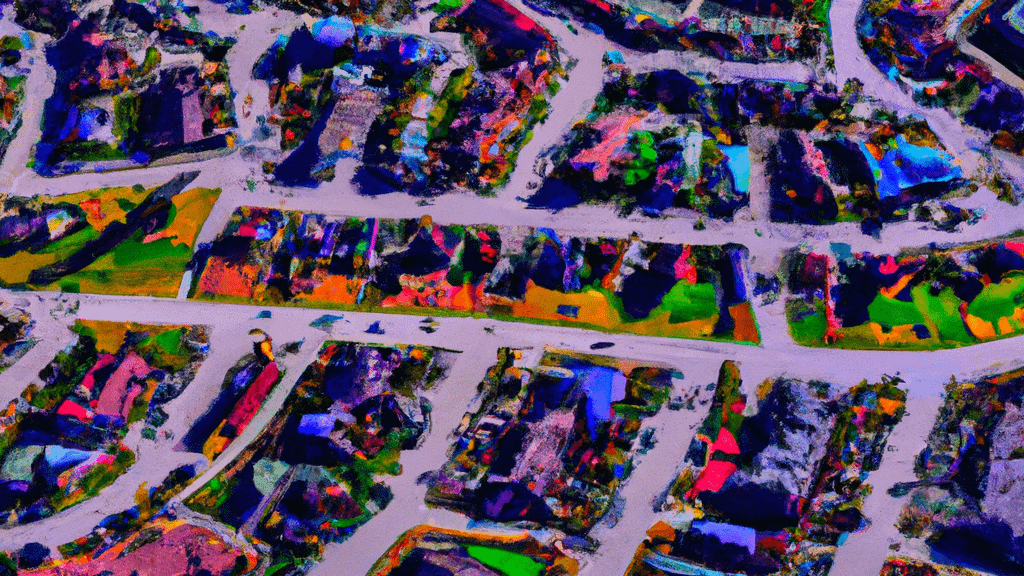 Get your free roof replacement cost online today!
How Parker compares to other Colorado cities: