Russellville Roof Replacement Costs
The fastest free roofing calculator
Instant Roofer's cutting-edge roofing calculator powered by big data and artificial intelligence is the perfect solution for homeowners in Russellville, Alabama who want a fast and accurate estimate for their roof replacement needs, with access to the best-rated roofing contractors in their area.
Roofing prices for homes of various sizes in Russellville, Alabama
| Cost Category | Small Home (1,440 sqft) | Average Home (1,800 sqft) | Large Home (2,160 sqft) |
| --- | --- | --- | --- |
| Tear-off and Disposal | $720 | $900 | $1,080 |
| Permitting | $360 | $450 | $540 |
| Miscellaneous Supplies | $600 | $750 | $900 |
| Labor & Materials | $4,320 | $5,400 | $6,480 |
| Total | $6,000 | $7,500 | $9,000 |
Updated May 2023
Please note that these are just roofing price estimates and actual costs on how much to replace a roof may vary depending on various factors such as the condition of the roof, the complexity of the project, and the specific materials and labor costs in your area.
What are the roof replacement costs in Russellville, Alabama?
Are you looking for a fast and accurate estimate for your roof replacement cost in Russellville, Alabama? Instant Roofer's roofing calculator provides monthly updated prices based on big data analysis of over 122,608,100 homes across America, with an estimated average roof size of 1,800 sqft for Russellville homes. As of March 2023, the average cost of a roof replacement for an average-sized home in Russellville is $7,500. With Instant Roofer, you can get a free and spam-free estimate for your roof replacement needs. Simply try our innovative roofing calculator to get a fast and accurate estimate for your new roof cost.
What your neighbors are saying
Daniell F.
Russellville, AL
"Wow, Instant Roofer's calculator made getting an estimate for my asphalt roof a breeze!"
---
Wilfredo D.
Russellville, AL
"I was really impressed with how fast I received a quote for my metal roof using Instant Roofer's calculator."
---
Blanch A.
Russellville, AL
"The solar roof estimate tool was so easy to use, I was able to get a price in just a few clicks!"
---
Alia S.
Russellville, AL
"As a busy homeowner, I appreciate how convenient it was to use Instant Roofer's online calculator for my asphalt roof estimate."
Roofing contractors servicing Russellville, Alabama
Ronny Baker Roofing
(256) 332-1999
1743 County Road 40
Phil Campbell, AL 35581
Impact Roofing
(256) 333-2363
5190 reviews
1700 US Highway 72 East
Athens, AL 35611
Pearl Roofing

4.821 reviews
2230 Haviland Drive
Florence, AL 35630
Cole's Remodeling & Roofing
(256) 974-9749
175 County Road 65
Moulton, AL 35650
Don't see your company listed? Join our network!
About Instant Roofer
People often ask us. Are you a roofing company? Yes, and no. Think of us as the UBER of roofing companies. We use technology to simplify the roofing process not just for you, but for the roofing contractor as well.
How we help homeowners
A new roof can be a large investment. The average price of a new roof in Franklin County is roughly $7,375 – $11,375.
We make the process of getting your roof replaced in Franklin County simple. We've used A.I. to measure the roof sizes of over 10,504 homes across Franklin County.
We've connected with local Franklin County roofing companies. Not just any roofers, but the highest-rated roofers in your area. Staying connected with local roofers gives us the latest pricing and best quality roofing materials on the market.
Our advanced technology evaluates pricing and user reviews from multiple roofing contractors in Franklin County to provide you with the top choices for your roof replacement project.
How do we get roofing prices in Russellville, Alabama?
Our nationwide network consists of over 10,000 roofing contractors who regularly update us with rough pricing for various types of roofing, including asphalt architectural shingles and designer asphalt shingles. We analyze this data to determine the price per sqft for every state, county, and city providing you with accurate and up-to-date pricing information.
Things to know when considering a new roof and its cost
Are you wondering if it's time to replace your roof in Russellville, Alabama? Typically, an existing roof should last between 15-25 years. However, if you notice asphalt granules in your gutters or around your home's perimeter, it may be a sign that it's time for a replacement. Consider getting a free inspection from a licensed roofing contractor in Russellville to assess the condition of your roof and receive an estimate for repair or replacement. Keep in mind that the cost of a new roof can vary depending on factors such as the size of your home and any potential damage under the shingles. To ensure you make an informed decision, get estimates from up to three contractors with roofing prices. For the fastest and most accurate estimate, try Instant Roofer – our cutting-edge technology will provide you with a fast and accurate estimate without any hassle.
New roof costs and what is factored in?
At Instant Roofer, we consider a variety of factors when providing estimates for roof replacement, including material costs, tear-off, disposal, permitting, miscellaneous supplies, roof complexity, and labor. Here's an example of how much it would cost to replace the roof on an average-sized home in Russellville, Alabama (1,800 sqft). Based on our calculations, the average cost of a roof replacement for an average-sized home in Russellville is currently $7,500. With Instant Roofer, you can rest assured that we take all factors into account to provide you with a fast and accurate estimate for your roof replacement needs.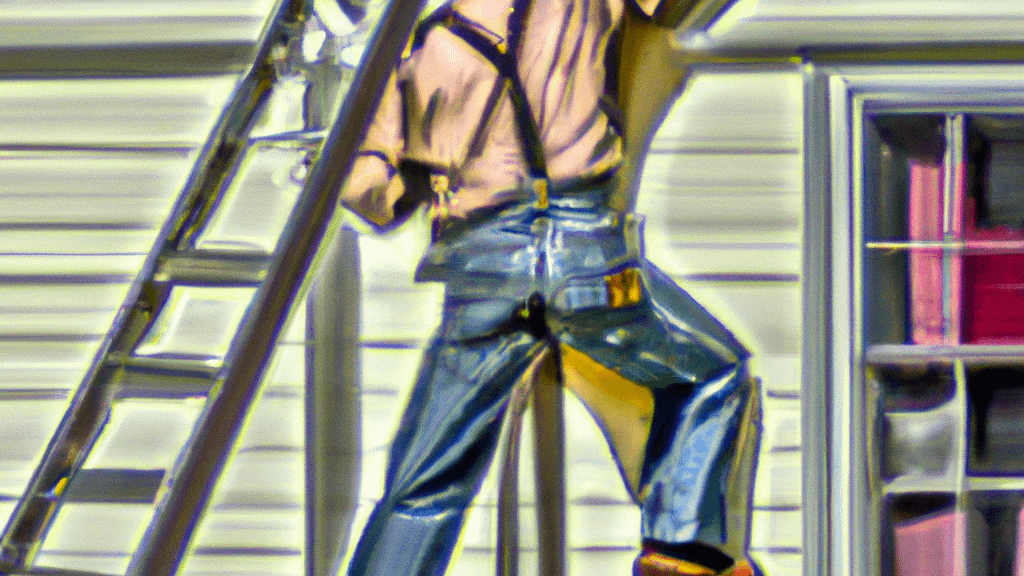 How much to replace your roof? Find out!
Interesting data about Russellville, Alabama
Welcome to Russellville, Alabama – a hidden gem in the Heart of Dixie! This charming small town sits at the foothills of the Appalachian Mountains, featuring rolling hills, majestic forests, and picturesque lakes. Russellville might not be the biggest or the most well-known city in Alabama, but it is certainly one of the most welcoming and authentic. Russellville has a rich history that spans centuries, from the Native American tribes to the Civil War to the modern age. The town is named after Colonel Thomas Russell, an early settler who played a pivotal role in establishing the town as a center for trade, education, and culture. These days, Russellville is a thriving community that attracts visitors from all over the world. The town is home to a diverse array of shops, restaurants, and attractions, including the historic Roxy Theatre, the beautiful Franklin County Courthouse, and the scenic Rock Bridge Canyon. Russellville is also known for its friendly locals, who are always happy to welcome newcomers and show them around. If you're looking for a place to call home, or just a place to spend a weekend getaway, Russellville is sure to leave a lasting impression on you. Come experience the magic of this charming Southern town for yourself!
| Data | Value |
| --- | --- |
| Average roof replacement price in Russellville | $7,500 |
| The number of Russellville roofs we've measured | Over 3,888 |
| Average Russellville home size | 1,800 Square Feet |
| Average Russellville property size (2019 Parcel Data) | 0.57 Acres or 25,000 Sqft |
| Average roof slope on Russellville homes | 4/12 Pitch or 18.43 Degrees |
| Most common roof type in Russellville | Asphalt Shingles |
| Russellville's weather averages | Low of 39F/4C to highs around 68F/20C |
| Russellville's population estimated (2021) | 9,830 |
| Russellville's average annual precipitation | 54.0 inches (137.2 cm) |
| Russellville's total area | 15 square miles (39 KM) |
Data from 2021
More about Franklin County
If you're looking for a taste of Southern charm, Franklin County is the perfect destination. Known for its rolling hills and picturesque landscapes, this Alabama county offers a unique blend of natural beauty and rich history. The area is home to several charming cities and towns, including Russellville, Red Bay, and Phil Campbell. From quaint storefronts to authentic Alabama hospitality, there's something here for everyone. Outdoor enthusiasts will love exploring the county's lush forests, crystal-clear lakes, and scenic trails. Sportsmen can take advantage of the abundant hunting and fishing opportunities, while hikers and bikers can explore the stunning natural vistas of the Bankhead National Forest, Sipsey Wilderness Area, and Dismals Canyon. Franklin County is also steeped in history, with sites like the Alabama Music Hall of Fame and the T.C. Almon Recreation and Wellness Center. Visitors can learn about the county's rich cultural heritage at the Red Bay Museum or explore the beauty of Ivy Green, the birthplace of Helen Keller. So, pack your bags and get ready for a Southern adventure. Franklin County, Alabama, is ready to welcome you with open arms and a warm, genuine smile. Experience our unique blend of history, nature, and Southern charm – you won't be disappointed!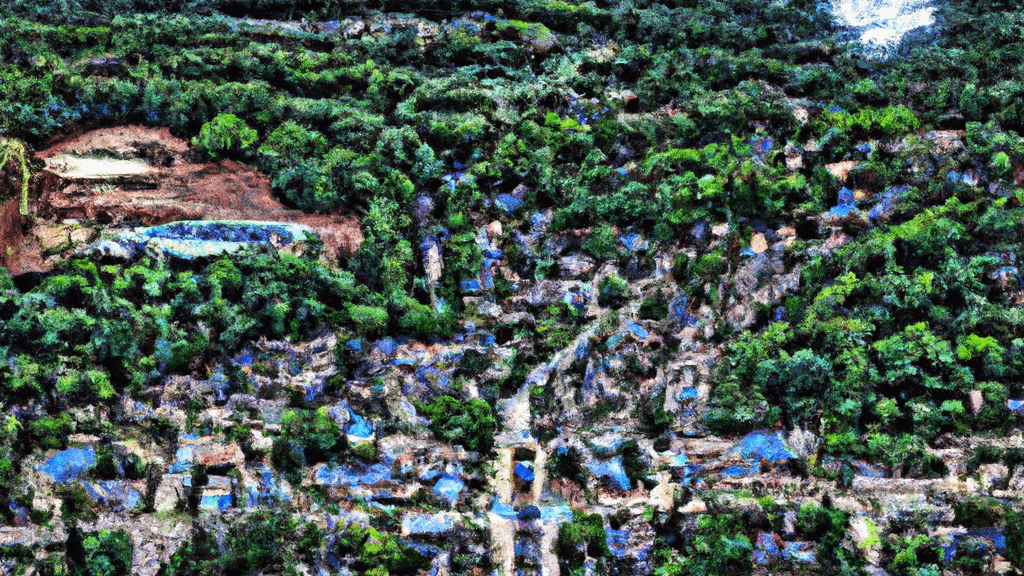 Get your free roof replacement cost online today!
How Russellville compares to other Alabama cities: