Cedar City Roof Replacement Costs
The fastest free roofing calculator
Instant Roofer's cutting-edge roofing calculator powered by big data and artificial intelligence is the perfect solution for homeowners in Cedar City, Utah who want a fast and accurate estimate for their roof replacement needs, with access to the best-rated roofing contractors in their area.
Roofing prices for homes of various sizes in Cedar City, Utah
| Cost Category | Small Home (1,760 sqft) | Average Home (2,200 sqft) | Large Home (2,640 sqft) |
| --- | --- | --- | --- |
| Tear-off and Disposal | $720 | $900 | $1,080 |
| Permitting | $360 | $450 | $540 |
| Miscellaneous Supplies | $600 | $750 | $900 |
| Labor & Materials | $4,320 | $5,400 | $6,480 |
| Total | $6,000 | $7,500 | $9,000 |
Updated May 2023
Please note that these are just roofing price estimates and actual costs on how much to replace a roof may vary depending on various factors such as the condition of the roof, the complexity of the project, and the specific materials and labor costs in your area.
What are the roof replacement costs in Cedar City, Utah?
Are you looking for a fast and accurate estimate for your roof replacement cost in Cedar City, Utah? Instant Roofer's roofing calculator provides monthly updated prices based on big data analysis of over 122,608,100 homes across America, with an estimated average roof size of 2,200 sqft for Cedar City homes. As of March 2023, the average cost of a roof replacement for an average-sized home in Cedar City is $7,500. With Instant Roofer, you can get a free and spam-free estimate for your roof replacement needs. Simply try our innovative roofing calculator to get a fast and accurate estimate for your new roof cost.
What your neighbors are saying
Kendrick S.
Cedar City, UT
"The online roof estimate calculator was a game-changer. So easy and fast! Got an asphalt price within minutes!"
---
Oscar D.
Cedar City, UT
"I was skeptical about an online roof estimate calculator, but it was so easy and efficient. Got my metal roof estimate in a jiffy!"
---
Errol B.
Cedar City, UT
"Instant Roofer's estimate calculator made the process stress-free. Got my solar roof price in seconds! Highly recommend!"
---
Magda W.
Cedar City, UT
"I'm impressed with how user-friendly the estimate calculator was. Got my asphalt quote in no time. Will definitely use Instant Roofer again!"
Roofing contractors servicing Cedar City, Utah
Sideone Exteriors, DBA
(435) 559-6033
3.97 reviews
2071 North Main Street
Cedar City, UT 84721
Thompson Roofing
(435) 586-9514
52 reviews
821 Cedarwood Lane
Cedar City, UT 84720
Rio Roofing
(435) 319-0022
525 reviews
570 North 200 East
Washington, UT 84780
Black Rock Roofing
(435) 522-8281
560 reviews
3674 2690 South
Hurricane, UT 84737
Don't see your company listed? Join our network!
About Instant Roofer
People often ask us. Are you a roofing company? Yes, and no. Think of us as the UBER of roofing companies. We use technology to simplify the roofing process not just for you, but for the roofing contractor as well.
How we help homeowners
A new roof can be a large investment. The average price of a new roof in Iron County is roughly $7,375 – $11,375.
We make the process of getting your roof replaced in Iron County simple. We've used A.I. to measure the roof sizes of over 19,504 homes across Iron County.
We've connected with local Iron County roofing companies. Not just any roofers, but the highest-rated roofers in your area. Staying connected with local roofers gives us the latest pricing and best quality roofing materials on the market.
Our advanced technology evaluates pricing and user reviews from multiple roofing contractors in Iron County to provide you with the top choices for your roof replacement project.
How do we get roofing prices in Cedar City, Utah?
Our nationwide network consists of over 10,000 roofing contractors who regularly update us with rough pricing for various types of roofing, including asphalt architectural shingles and designer asphalt shingles. We analyze this data to determine the price per sqft for every state, county, and city providing you with accurate and up-to-date pricing information.
Things to know when considering a new roof and its cost
Are you wondering if it's time to replace your roof in Cedar City, Utah? Typically, an existing roof should last between 15-25 years. However, if you notice asphalt granules in your gutters or around your home's perimeter, it may be a sign that it's time for a replacement. Consider getting a free inspection from a licensed roofing contractor in Cedar City to assess the condition of your roof and receive an estimate for repair or replacement. Keep in mind that the cost of a new roof can vary depending on factors such as the size of your home and any potential damage under the shingles. To ensure you make an informed decision, get estimates from up to three contractors with roofing prices. For the fastest and most accurate estimate, try Instant Roofer – our cutting-edge technology will provide you with a fast and accurate estimate without any hassle.
New roof costs and what is factored in?
At Instant Roofer, we consider a variety of factors when providing estimates for roof replacement, including material costs, tear-off, disposal, permitting, miscellaneous supplies, roof complexity, and labor. Here's an example of how much it would cost to replace the roof on an average-sized home in Cedar City, Utah (2,200 sqft). Based on our calculations, the average cost of a roof replacement for an average-sized home in Cedar City is currently $7,500. With Instant Roofer, you can rest assured that we take all factors into account to provide you with a fast and accurate estimate for your roof replacement needs.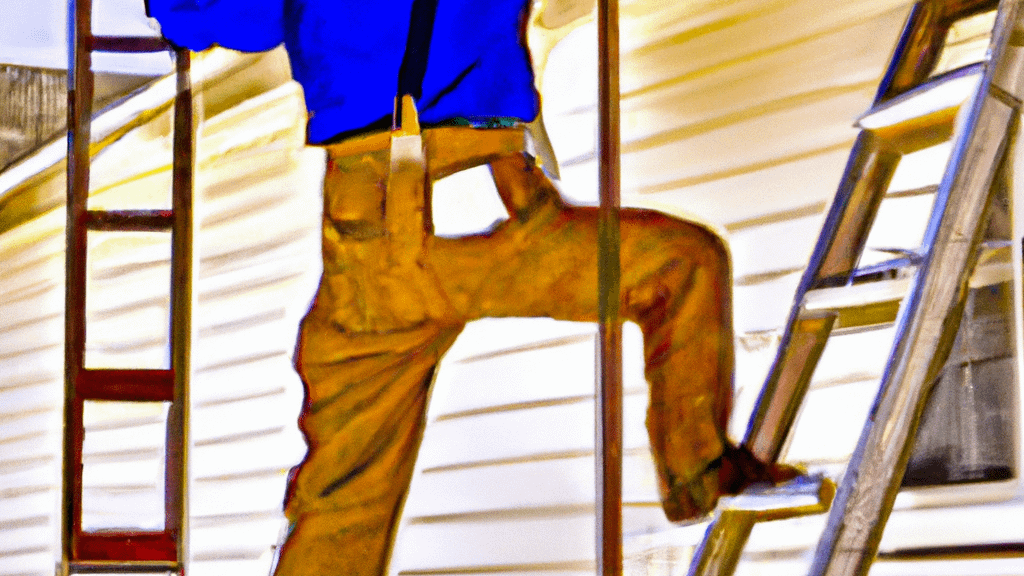 How much to replace your roof? Find out!
Interesting data about Cedar City, Utah
Nestled in the Southwest corner of Utah, lies the stunning city of Cedar City. This city is a home away from home, where the warmth of the locals and the breathtaking scenery captures the hearts of visitors. Cedar City boasts abundant outdoor activities such as hiking, skiing, and mountain biking. With its high elevation, Cedar City boasts a cooler climate during the summer, making it the perfect escape from the scorching heat of neighboring cities. Cedar City is widely recognized for being a hub of culture and arts, with the renowned Utah Shakespeare Festival drawing crowds from all over the US. The Southern Utah Museum of Art, featuring stunning contemporary artwork, further enhances the city's cultural offerings. The local food scene in Cedar City is a delightful surprise. With a wide range of cuisines and flavors available, there's something to satisfy everyone's palate. From gourmet burgers to delicious pizza, locally crafted beer to wine from the region, Cedar City's dining options ensure a delightful culinary adventure. Come visit Cedar City and explore our quaint town, discover hidden gems of nature and immerse yourself in our vibrant arts and culture scene. We are proud to welcome you to our wonderful city.
| Data | Value |
| --- | --- |
| Average roof replacement price in Cedar City | $7,500 |
| The number of Cedar City roofs we've measured | Over 10,176 |
| Average Cedar City home size | 2,200 Square Feet |
| Average Cedar City property size (2019 Parcel Data) | 0.23 Acres or 10,000 Sqft |
| Average roof slope on Cedar City homes | 6/12 Pitch or 26.57 Degrees |
| Most common roof type in Cedar City | Cedar |
| Cedar City's weather averages | Low of 23F/-5C to highs around 83F/28C |
| Cedar City's population estimated (2021) | 33,000 |
| Cedar City's average annual precipitation | 9.5 inches (24.1 cm) |
| Cedar City's total area | 20 square miles (52 KM) |
Data from 2021
More about Iron County
Iron County, Utah is more than just another place on the map. It's a land of natural beauty, with breathtaking red rock formations, majestic mountains, and pristine forests that stretch as far as the eye can see. Located in the heart of southern Utah, this county is home to some of the most awe-inspiring sights in the world. Whether you're a seasoned adventurer or a casual visitor, you'll find plenty to explore and enjoy here. Iron County is situated in the heart of Utah's National Parks region. The county is home to Cedar Breaks National Monument, where visitors can take in stunning 2,000-foot-high amphitheaters formed by erosion of limestone rocks. The county is also home to Brian Head Resort, surrounded by thick aspen and evergreen forests with a variety of skiing and snowboarding runs. Iron County is perfect for nature lovers, who can hike or bike the trails, rock climb or explore the natural hot springs. Iron County, Utah is more than just scenery, though. It's a place where history comes alive. Heber C. Kimball built the iron mission in the 1850s, and iron ore was once the area's largest export. The Iron County Historical Society works hard to preserve the rich history of the county and its people. This quaint county also hosts festivals, such as the Iron County Fair, which takes place annually in Parowan, and attracted visitors from all around the state. In conclusion, Iron County, Utah is a hidden treasure that has so much to offer. The county boasts of landmarks, natural wonders, and rich history. This county is a must-visit destination for any traveler who wants to experience a unique beauty characteristic of the region with its unique and memorable experiences.
Get your free roof replacement cost online today!
How Cedar City compares to other Utah cities: