Clovis Roof Replacement Costs
The fastest free roofing calculator
Instant Roofer's cutting-edge roofing calculator powered by big data and artificial intelligence is the perfect solution for homeowners in Clovis, California who want a fast and accurate estimate for their roof replacement needs, with access to the best-rated roofing contractors in their area.
Roofing prices for homes of various sizes in Clovis, California
| Cost Category | Small Home (1,440 sqft) | Average Home (1,800 sqft) | Large Home (2,160 sqft) |
| --- | --- | --- | --- |
| Tear-off and Disposal | $840 | $1,050 | $1,260 |
| Permitting | $420 | $525 | $630 |
| Miscellaneous Supplies | $700 | $875 | $1,050 |
| Labor & Materials | $5,040 | $6,300 | $7,560 |
| Total | $7,000 | $8,750 | $10,500 |
Updated May 2023
Please note that these are just roofing price estimates and actual costs on how much to replace a roof may vary depending on various factors such as the condition of the roof, the complexity of the project, and the specific materials and labor costs in your area.
What are the roof replacement costs in Clovis, California?
Are you looking for a fast and accurate estimate for your roof replacement cost in Clovis, California? Instant Roofer's roofing calculator provides monthly updated prices based on big data analysis of over 122,608,100 homes across America, with an estimated average roof size of 1,800 sqft for Clovis homes. As of March 2023, the average cost of a roof replacement for an average-sized home in Clovis is $8,750. With Instant Roofer, you can get a free and spam-free estimate for your roof replacement needs. Simply try our innovative roofing calculator to get a fast and accurate estimate for your new roof cost.
What your neighbors are saying
Yasuko L.
Clovis, CA
"Wow, the online roof estimate calculator made it so easy to get a price for my new metal roof! Thank you Instant Roofer!"
---
Abraham O.
Clovis, CA
"Asphalt roof estimate in under 5 minutes with the online tool – so quick and easy! Highly recommend Instant Roofer."
---
Janie S.
Clovis, CA
"Instant Roofer's solar roof estimator was a lifesaver. Great tool to get an estimate quickly and easily."
---
Phil S.
Clovis, CA
"Getting a price for my new roof was a breeze with Instant Roofer's online calculator – the perfect solution for busy homeowners!"
Roofing contractors servicing Clovis, California
Cen Cal Builders & Developers Inc
(559) 403-3150
4.517 reviews
3497 E International Ave
Clovis, CA 93619
Big Valley
(559) 348-2900
11 reviews
1858 E Oak Creek Cir
Fresno, CA 93730
Fresno Roofing Company Inc
(559) 255-8377
4.445 reviews
5950 E Olive Ave
Fresno, CA 93727
General Roofing
(559) 394-8208
51 reviews
2047 E Lexington Ave
Fresno, CA 93720
Peters Roofing Inc
(559) 876-1615
4.58 reviews
2529 Keiser Ave
Sanger, CA 93657
Show 25 More

Charged Up Energy
(559) 393-3387
51 reviews

2350 W Shaw Ave
Fresno, CA 93711

Byrom Roofing & Maintenance Inc
(559) 297-8900
3.45 reviews

5213 Amber Ave
Clovis, CA 93619

Roofing
(559) 369-7360
51 reviews

2365 N Wapoma Ave
Fresno, CA 93722

Garcia?s Kingdom Roofing Inc
(559) 356-1542
51 reviews

2416 Webster St
Sanger, CA 93657

Advanced Roofing & Raingutters
(559) 441-7800
3.818 reviews

4131 E Therese Ave
Fresno, CA 93725

Trust-All Roofing
(559) 230-0317
4.610 reviews

5848 E Terrace Ave
Fresno, CA 93727

Roof Pros Roofing & General Construction
(559) 408-6506
598 reviews

440 W Fallbrook Ave
Fresno, CA 93711

Zinc Roofing Inc
(559) 352-3140
583 reviews

5759 W Shaw Ave
Fresno, CA 93722

Central Cal Roofing Company
(559) 647-2772
51 reviews

1588 N Hornet Ave
Fresno, CA 93737

Allstate Roofing
(559) 325-2286
3.69 reviews

1244 E Carlyle Way
Fresno, CA 93730

CJM Roofing
(559) 776-9606
51 reviews

2131 E Cromwell Ave
Fresno, CA 93720

Grandmark Service Company
(559) 492-3333
4.8256 reviews

4545 N Brawley Ave Ste 105
Fresno, CA 93722

Caliber Contracting Services Inc
(559) 330-6300
51 reviews

3373 S Chestnut Ave
Fresno, CA 93725

Nations Roof West LLC
(559) 385-9595
3.98 reviews

5463 E Hedges Ave
Fresno, CA 93727

Integrity Roofing
(559) 696-9600
4.36 reviews

1127 E Oakmont Ave
Fresno, CA 93730

Castone Roofing and Construction Inc
(559) 840-7936
4.813 reviews

2323 Sierra Madre Ave
Clovis, CA 93611

Global Roofing Solutions Inc
(559) 970-8915
51 reviews

5258 N Phoenix Ave
Fresno, CA 93723

Side By Side Home Improvements Inc
(559) 909-5864
514 reviews

2023 N Gateway Blvd Ste 104
Fresno, CA 93727

Universal Coatings Inc
(559) 233-6300
56 reviews

3373 S Chestnut Ave
Fresno, CA 93725

Zimmerman Development Inc
(559) 960-7265
51 reviews

5132 N Palm Ave # 104
Fresno, CA 93704

Magallon?s Roofing Inc
(559) 356-4763
4.970 reviews

23205 Clayton Ave
Reedley, CA 93654

Sieger's Roofing
(559) 907-4052
51 reviews

1100 Skansen St
Kingsburg, CA 93631

Absolute Roofing
(559) 241-0160
3.813 reviews

6614 S Elm Ave
Fresno, CA 93706

New View Roofing LLC
(559) 326-8683
4.730 reviews

325 S Lind Ave
Fresno, CA 93727

Highlands Energy
(559) 455-1700
3.213 reviews

5114 E Clinton Way Ste 111
Fresno, CA 93727
Don't see your company listed? Join our network!
About Instant Roofer
People often ask us. Are you a roofing company? Yes, and no. Think of us as the UBER of roofing companies. We use technology to simplify the roofing process not just for you, but for the roofing contractor as well.
How we help homeowners
A new roof can be a large investment. The average price of a new roof in Fresno County is roughly $7,375 – $11,375.
We make the process of getting your roof replaced in Fresno County simple. We've used A.I. to measure the roof sizes of over 230,720 homes across Fresno County.
We've connected with local Fresno County roofing companies. Not just any roofers, but the highest-rated roofers in your area. Staying connected with local roofers gives us the latest pricing and best quality roofing materials on the market.
Our advanced technology evaluates pricing and user reviews from multiple roofing contractors in Fresno County to provide you with the top choices for your roof replacement project.
How do we get roofing prices in Clovis, California?
Our nationwide network consists of over 10,000 roofing contractors who regularly update us with rough pricing for various types of roofing, including asphalt architectural shingles and designer asphalt shingles. We analyze this data to determine the price per sqft for every state, county, and city providing you with accurate and up-to-date pricing information.
Things to know when considering a new roof and its cost
Are you wondering if it's time to replace your roof in Clovis, California? Typically, an existing roof should last between 15-25 years. However, if you notice asphalt granules in your gutters or around your home's perimeter, it may be a sign that it's time for a replacement. Consider getting a free inspection from a licensed roofing contractor in Clovis to assess the condition of your roof and receive an estimate for repair or replacement. Keep in mind that the cost of a new roof can vary depending on factors such as the size of your home and any potential damage under the shingles. To ensure you make an informed decision, get estimates from up to three contractors with roofing prices. For the fastest and most accurate estimate, try Instant Roofer – our cutting-edge technology will provide you with a fast and accurate estimate without any hassle.
New roof costs and what is factored in?
At Instant Roofer, we consider a variety of factors when providing estimates for roof replacement, including material costs, tear-off, disposal, permitting, miscellaneous supplies, roof complexity, and labor. Here's an example of how much it would cost to replace the roof on an average-sized home in Clovis, California (1,800 sqft). Based on our calculations, the average cost of a roof replacement for an average-sized home in Clovis is currently $8,750. With Instant Roofer, you can rest assured that we take all factors into account to provide you with a fast and accurate estimate for your roof replacement needs.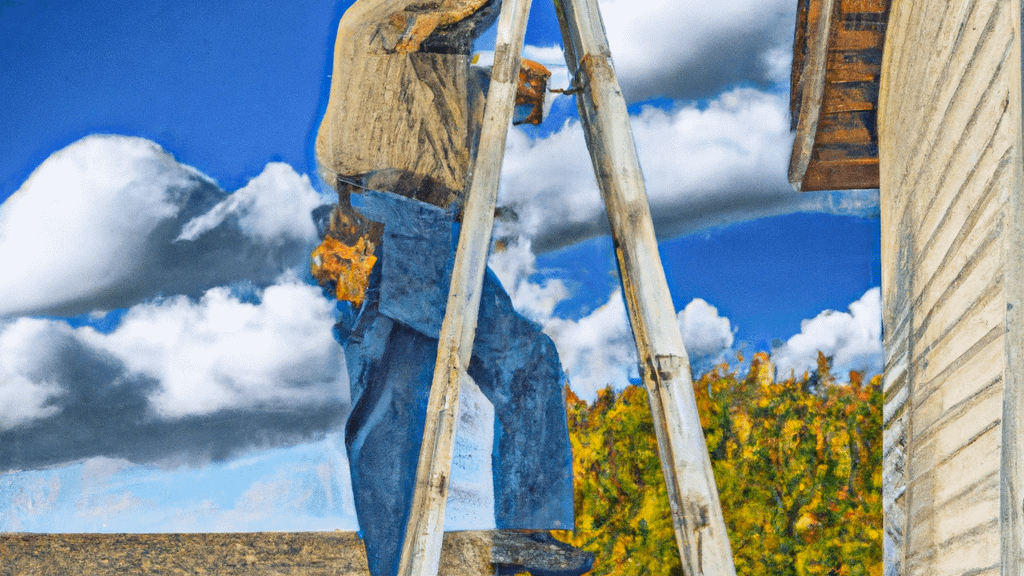 How much to replace your roof? Find out!
Interesting data about Clovis, California
Clovis, California, located in Fresno County, is a vibrant community that boasts a rich history and a promising future. From its charming downtown area to its rolling hills and sun-drenched vineyards, the city has something to offer everyone. If you're a lover of the great outdoors, you'll find plenty of opportunities to explore nature in Clovis. The city is home to several parks and recreational areas, including the lush Clovis Botanical Garden and the rugged Sierra National Forest. History buffs will also find plenty to explore in the city, including the iconic Old Town Clovis and the fascinating Clovis Museum. But the real heart of Clovis lies in its people. This tight-knit community is proud of its roots and committed to preserving its unique character. Whether you're a long-time resident or a first-time visitor, you'll feel right at home in Clovis. And if you're looking for a great place to start or grow your business, there's no better place than Clovis. The city has a thriving economic scene, with a diverse range of industries and a supportive business community that's always ready to lend a hand. So if you're ready to experience all that Clovis has to offer, come on down and see why so many people are falling in love with this vibrant California city.
| Data | Value |
| --- | --- |
| Average roof replacement price in Clovis | $8,750 |
| The number of Clovis roofs we've measured | Over 32,560 |
| Average Clovis home size | 1,800 Square Feet |
| Average Clovis property size (2019 Parcel Data) | 0.23 Acres or 10,000 Sqft |
| Average roof slope on Clovis homes | 4/12 Pitch or 18.43 Degrees |
| Most common roof type in Clovis | Asphalt Shingles |
| Clovis's weather averages | Low of 39F/4C to highs around 67F/19C |
| Clovis's population estimated (2021) | 119,175 |
| Clovis's average annual precipitation | 13.0 inches (33.0 cm) |
| Clovis's total area | 23 square miles (60 KM) |
Data from 2021
More about Fresno County
Located in the heart of California's Central Valley, Fresno County boasts unparalleled scenic beauty and a vibrant cultural scene. With a diverse range of attractions, it's no wonder this county has something to offer for everyone. Whether you're an outdoor enthusiast looking to explore the numerous parks, lakes, and trails, or a history buff interested in the area's rich heritage, Fresno County has plenty to keep you busy. The county is also home to some of the country's finest wineries and vineyards, making it a must-visit destination for wine lovers. From exploring the Fresno Chaffee Zoo to catching a show at the Tower Theatre, there is never a dull moment in Fresno County. Whether you're a local or a visitor, there's no denying the unique appeal of this incredible California county. Come and experience it for yourself – you won't be disappointed!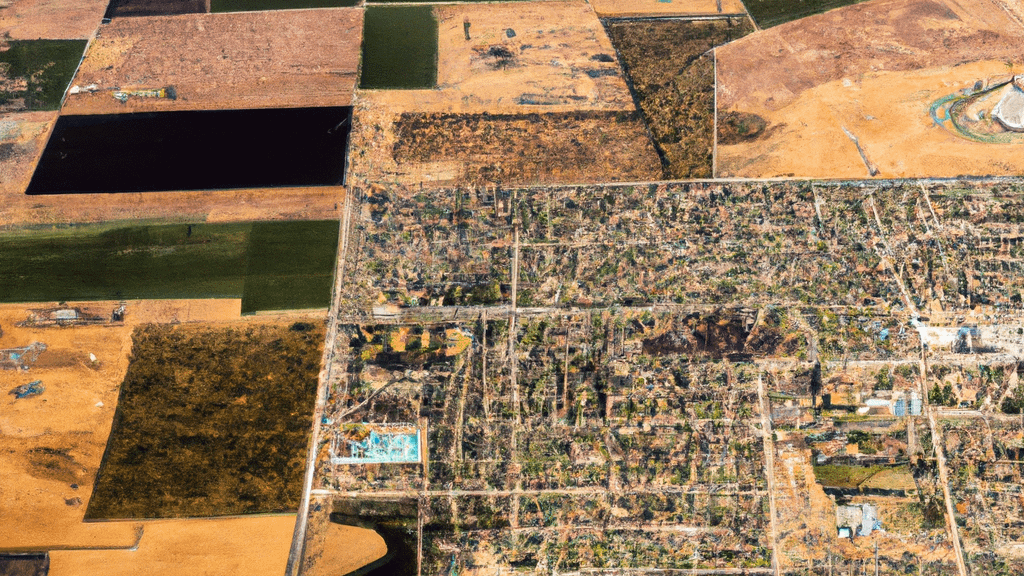 Get your free roof replacement cost online today!
How Clovis compares to other California cities: