Tolleson Roof Replacement Costs
The fastest free roofing calculator
Instant Roofer's cutting-edge roofing calculator powered by big data and artificial intelligence is the perfect solution for homeowners in Tolleson, Arizona who want a fast and accurate estimate for their roof replacement needs, with access to the best-rated roofing contractors in their area.
Roofing prices for homes of various sizes in Tolleson, Arizona
| Cost Category | Small Home (1,440 sqft) | Average Home (1,800 sqft) | Large Home (2,160 sqft) |
| --- | --- | --- | --- |
| Tear-off and Disposal | $720 | $900 | $1,080 |
| Permitting | $360 | $450 | $540 |
| Miscellaneous Supplies | $600 | $750 | $900 |
| Labor & Materials | $4,320 | $5,400 | $6,480 |
| Total | $6,000 | $7,500 | $9,000 |
Updated May 2023
Please note that these are just roofing price estimates and actual costs on how much to replace a roof may vary depending on various factors such as the condition of the roof, the complexity of the project, and the specific materials and labor costs in your area.
What are the roof replacement costs in Tolleson, Arizona?
Are you looking for a fast and accurate estimate for your roof replacement cost in Tolleson, Arizona? Instant Roofer's roofing calculator provides monthly updated prices based on big data analysis of over 122,608,100 homes across America, with an estimated average roof size of 1,800 sqft for Tolleson homes. As of March 2023, the average cost of a roof replacement for an average-sized home in Tolleson is $7,500. With Instant Roofer, you can get a free and spam-free estimate for your roof replacement needs. Simply try our innovative roofing calculator to get a fast and accurate estimate for your new roof cost.
What your neighbors are saying
Guadalupe K.
Tolleson, AZ
"Quick and easy to use. Got an estimate for my asphalt roof in seconds. Highly recommend!"
---
Melba D.
Tolleson, AZ
"The online calculator was a breeze to use. Got a price for my solar roof in no time. Thanks, Instant Roofer!"
---
Rex R.
Tolleson, AZ
"So impressed with the simplicity and speed of the estimate process for my metal roof. Great job, Instant Roofer!"
---
Sean T.
Tolleson, AZ
"I'm not very tech-savvy, but the online calculator made it easy to get an estimate for my asphalt roof. Thanks, Instant Roofer!"
Roofing contractors servicing Tolleson, Arizona
Diamond & 4 Brothers Roofing LLC
(623) 692-4132
4.515 reviews
6537 N 55th Ave Ste 951
Glendale, AZ 85301
Classic Roofing LLC
(602) 442-5550
4.615 reviews
2744 W Virginia Ave
Phoenix, AZ 85009
SF Roofing LLC
(480) 622-8885
522 reviews
9170 E Bahia Dr Ste 103D
Scottsdale, AZ 85260
Cross Country Roofing LLC
(480) 487-3180
51 reviews
15555 N Frank Lloyd Wright Blvd Apt 2092
Scottsdale, AZ 85260
Pro-Tec Contracting LLC
(707) 654-6264
51 reviews
8611 N Black Canyon Hwy Ste 114
Phoenix, AZ 85021
Show 52 More

Stonecreek Roofing
(602) 324-3400
4.9363 reviews

10221 N 32nd St Ste A
Phoenix, AZ 85028

Mighty Roofing LLC
(480) 332-1512
51 reviews

908 N Gregory Pl
Chandler, AZ 85226

Diversified Roofing Corporation
(602) 885-7106
4.3133 reviews

2015 W Mountain View Rd
Phoenix, AZ 85021

Phoenix Roofing Windows & Remodeling LLC
(480) 487-5233
4.930 reviews

20 E Thomas Rd Ste 2200
Phoenix, AZ 85012

APF Roofing
(520) 603-5415
59 reviews

733 W Pierce St
Phoenix, AZ 85007

D&M Roofing LLC
(480) 745-4597
4.721 reviews

25600 W US Highway 85
Buckeye, AZ 85326

3D Roofing LLC
(480) 466-6029
4.858 reviews

22632 S Ellsworth Rd
Queen Creek, AZ 85142

Kore Roofing
(480) 944-5673
51 reviews

6720 E 6th St
Scottsdale, AZ 85251

Revolution Roofers
(480) 590-5186
511 reviews

5235 S Kyrene Rd Ste 7
Tempe, AZ 85283

Custom Roofing Co Inc
(602) 275-8506
51 reviews

320 S 40th Pl
Phoenix, AZ 85034

Nations Roof of Arizona LLC
(480) 207-4446
53 reviews

264 S Hamilton Pl
Gilbert, AZ 85233

Apple Roofing LLC
(602) 319-2077
4.654 reviews

437 S 48th St Ste 102
Tempe, AZ 85281

Premier Roofing & Waterproofing Company
(602) 469-2296
51 reviews

4600 E Washington St Ste 300
Phoenix, AZ 85034

Aspire Contracting LLC
(480) 766-9191
51 reviews

3670 E Waite Ln
Gilbert, AZ 85295

TSM Roofing LLC
(928) 671-0741
4.8197 reviews

2501 W Behrend Dr Ste A5
Phoenix, AZ 85027

Roof Rite
(480) 708-8410
51 reviews

7655 E Mawson Rd
Mesa, AZ 85207

Icon Roofing LLC
(480) 427-7600
4.970 reviews

2953 E Covina St
Mesa, AZ 85213

Production Roofing LLC
(480) 262-2876
51 reviews

746 E 2nd Ave
Mesa, AZ 85204

RSM II Commercial Roofing
(480) 828-5772
51 reviews

8889 E Bell Rd Ste 205
Scottsdale, AZ 85260

Belmont Roofing LLC
(480) 652-6475
51 reviews

2233 S Springwood Blvd
Mesa, AZ 85209

Tecta America Arizona LLC
(602) 246-8661
4.73 reviews

1824 W Broadway Rd
Phoenix, AZ 85041

Behmer Roofing & Sheet Metal
(480) 445-9240
4.841 reviews

7457 E Adobe Dr
Scottsdale, AZ 85255

Star Roofing Inc
(602) 944-3323
4.732 reviews

9201 N 9th Ave
Phoenix, AZ 85021

Level 5 Roofing
(480) 799-2935
4.420 reviews

221 E Willis Rd Ste 18
Chandler, AZ 85286

Allphase Construction & Roofing LLC
(602) 923-7663
4.263 reviews

11811 N Tatum Blvd Ste 3031
Phoenix, AZ 85028

Phoenix Roofing and Repair
(602) 502-7569
4.999 reviews

532 E Maryland Ave Ste F
Phoenix, AZ 85012

Zona Roofing LLC
(480) 656-3999
4.8288 reviews

1724 W 10th Pl Ste 1
Tempe, AZ 85281

JBS Roofing
(623) 247-9252
4.464 reviews

5537 N 59th Ave
Glendale, AZ 85301

Solid Force Roofing LLC
(480) 440-7824
51 reviews

102 N 132nd St
Chandler, AZ 85225

Ridge Roofing LLC
(480) 522-5209
4.776 reviews

4111 E Valley Auto Dr Ste 210
Mesa, AZ 85206

Next Gen Coating & Roofing Systems
(692) 908-6884
4.942 reviews

1220 W Alameda Dr Ste 119
Tempe, AZ 85282

Prowest LLC
(602) 738-7663
4.5363 reviews

724 W University Dr Ste 104
Mesa, AZ 85201

Progressive Roofing
(602) 278-4900
4.181 reviews

23 N 35th Ave
Phoenix, AZ 85009

Singh Roofing LLC
(480) 917-7663
2.765 reviews

4340 E Indian School Rd Ste 21576
Phoenix, AZ 85018

HR Roofing Solutions
(602) 501-5049
4.350 reviews

1910 S Stapley Dr Ste 221
Mesa, AZ 85204

Hardacker Roofing LLC
(602) 358-8458
4.531 reviews

1516 E Grovers Ave
Phoenix, AZ 85022

Global Roofing Group
(702) 834-4655
3.961 reviews

2401 E Magnolia St
Phoenix, AZ 85034

Crew Contracting LLC
(602) 789-4358
527 reviews

12725 W Indian School Rd Ste E101
Avondale, AZ 85392

Advosy Construction LLC
(480) 630-2802
4.780 reviews

2152 S Vineyard Ste 136
Mesa, AZ 85210

Scott Roofing Company
(602) 442-7663
4.7177 reviews

24777 N 15th Ave
Phoenix, AZ 85085

Gleason Roofing LLC
(480) 338-6644
4.847 reviews

2447 W 12th St Ste 2
Tempe, AZ 85281

Arcadia Roofing LLC
(602) 840-7663
4.315 reviews

3008 N 44th St
Phoenix, AZ 85018

L&R Roofing Solutions LLC
(602) 369-7447
51 reviews

3405 E Jaeger Cir
Mesa, AZ 85213

Rain Man Roofing & Waterproofing Service
(623) 670-2835
4.89 reviews

4122 W Innovative Dr Ste 101
Phoenix, AZ 85086

Rova Roofing LLC
(480) 323-5118
4.974 reviews

2420 S Power Rd Ste 104
Mesa, AZ 85209

AEL Roofing Services LLC
(480) 776-7232
518 reviews

1021 E 3rd Ave
Mesa, AZ 85204

America Roofing LLC
(602) 237-2478
4.284 reviews

1005 S 30th Ave
Phoenix, AZ 85009

Red Mountain Roofing LLC
(480) 268-7379
443 reviews

4735 E Virginia St Ste 102
Mesa, AZ 85215

M&M Construction
(602) 687-3672
51 reviews

3226 E Tremaine Ave
Gilbert, AZ 85234

PCC Roofing & Construction LLC
(602) 529-3332
534 reviews

2303 N 44th St Ste 14-1174
Phoenix, AZ 85008

Flynn BEC LP
(623) 937-1210
1.85 reviews

7901 E Pierce St
Scottsdale, AZ 85257

Arizona Roofing Systems Inc
(480) 218-8888
4.461 reviews

935 E Sorenson St
Mesa, AZ 85203
Don't see your company listed? Join our network!
About Instant Roofer
People often ask us. Are you a roofing company? Yes, and no. Think of us as the UBER of roofing companies. We use technology to simplify the roofing process not just for you, but for the roofing contractor as well.
How we help homeowners
A new roof can be a large investment. The average price of a new roof in Maricopa County is roughly $7,375 – $11,375.
We make the process of getting your roof replaced in Maricopa County simple. We've used A.I. to measure the roof sizes of over 408 homes across Maricopa County.
We've connected with local Maricopa County roofing companies. Not just any roofers, but the highest-rated roofers in your area. Staying connected with local roofers gives us the latest pricing and best quality roofing materials on the market.
Our advanced technology evaluates pricing and user reviews from multiple roofing contractors in Maricopa County to provide you with the top choices for your roof replacement project.
How do we get roofing prices in Tolleson, Arizona?
Our nationwide network consists of over 10,000 roofing contractors who regularly update us with rough pricing for various types of roofing, including asphalt architectural shingles and designer asphalt shingles. We analyze this data to determine the price per sqft for every state, county, and city providing you with accurate and up-to-date pricing information.
Things to know when considering a new roof and its cost
Are you wondering if it's time to replace your roof in Tolleson, Arizona? Typically, an existing roof should last between 15-25 years. However, if you notice asphalt granules in your gutters or around your home's perimeter, it may be a sign that it's time for a replacement. Consider getting a free inspection from a licensed roofing contractor in Tolleson to assess the condition of your roof and receive an estimate for repair or replacement. Keep in mind that the cost of a new roof can vary depending on factors such as the size of your home and any potential damage under the shingles. To ensure you make an informed decision, get estimates from up to three contractors with roofing prices. For the fastest and most accurate estimate, try Instant Roofer – our cutting-edge technology will provide you with a fast and accurate estimate without any hassle.
New roof costs and what is factored in?
At Instant Roofer, we consider a variety of factors when providing estimates for roof replacement, including material costs, tear-off, disposal, permitting, miscellaneous supplies, roof complexity, and labor. Here's an example of how much it would cost to replace the roof on an average-sized home in Tolleson, Arizona (1,800 sqft). Based on our calculations, the average cost of a roof replacement for an average-sized home in Tolleson is currently $7,500. With Instant Roofer, you can rest assured that we take all factors into account to provide you with a fast and accurate estimate for your roof replacement needs.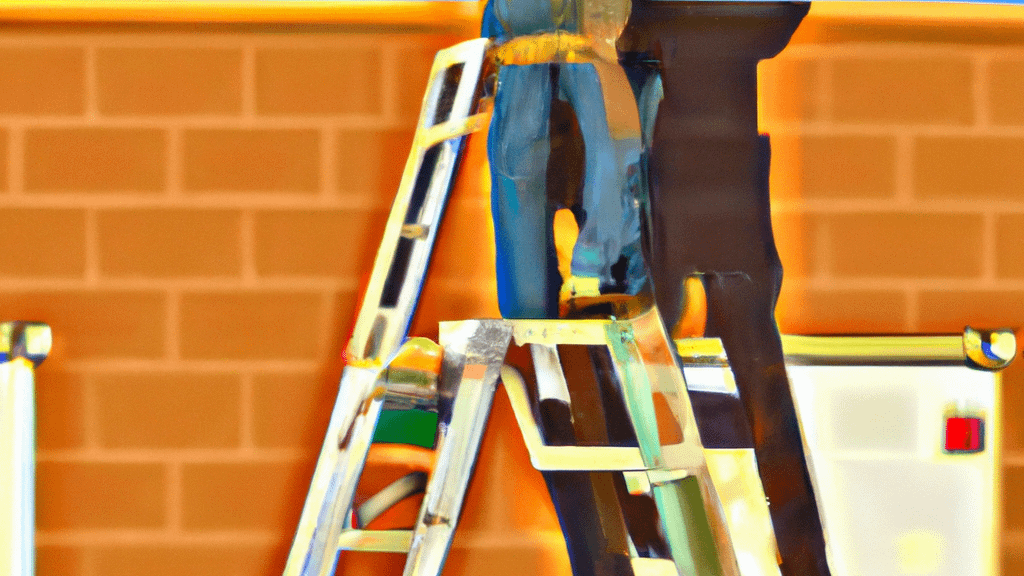 How much to replace your roof? Find out!
Interesting data about Tolleson, Arizona
Welcome to Tolleson, a city with a lot of character and pride! This close-knit community in Arizona is a small but mighty city, perfect for those who love a tight-knit feel. It's a place where you can find colorful murals and street art, visit quaint shops and restaurants, and enjoy community events. Despite it being a small city, Tolleson has plenty of attractions to keep you busy. Some of these attractions include the Tolleson Veterans Park, Main Street, and the Estrella Mountain Park. Tolleson also boasts a rich history from its agricultural roots and its transformation to an urban area. Whether you're out for a stroll or looking for some recreational activities, you will love exploring Tolleson's charming streets and neighborhoods. Visit Tolleson today and become part of the vibrant spirit that the city embodies!
| Data | Value |
| --- | --- |
| Average roof replacement price in Tolleson | $7,500 |
| The number of Tolleson roofs we've measured | Over 5,880 |
| Average Tolleson home size | 1,800 Square Feet |
| Average Tolleson property size (2019 Parcel Data) | 0.23 Acres or 10,000 Sqft |
| Average roof slope on Tolleson homes | 4/12 Pitch or 18.43 Degrees |
| Most common roof type in Tolleson | Asphalt Shingles |
| Tolleson's weather averages | Low of 44F/7C to highs around 78F/26C |
| Tolleson's population estimated (2021) | 7,000 |
| Tolleson's average annual precipitation | 9.0 inches (22.9 cm) |
| Tolleson's total area | 7 square miles (17 KM) |
Data from 2021
More about Maricopa County
Maricopa County in Arizona is a vibrant and diverse area that offers a wide range of activities and attractions for visitors and residents alike. With breathtaking natural scenery, world-class museums, and an abundance of outdoor adventures, Maricopa County has something for everyone. Home to Phoenix, the fifth-largest city in the United States, Maricopa County boasts an impressive array of cultural amenities that rival those of any major city. The Phoenix Art Museum, the Heard Museum, and the Arizona Science Center are just a few examples of the exceptional museums in the area. Outdoors enthusiasts will also love Maricopa County's natural beauty, including the Tonto National Forest, the McDowell Sonoran Preserve, and the Salt River. With endless opportunities for hiking, biking, and wildlife watching, there's never a dull moment in this stunning landscape. Maricopa County also takes great pride in its rich history and diverse communities. From Old Town Scottsdale to the unique flavors of its many restaurants, this area is a true gem of the Southwest. Whether you're looking to explore the great outdoors, soak up some culture, or simply enjoy some sunshine, Maricopa County is the perfect destination for anyone looking for a memorable experience. Come and see why we're proud to call this place home!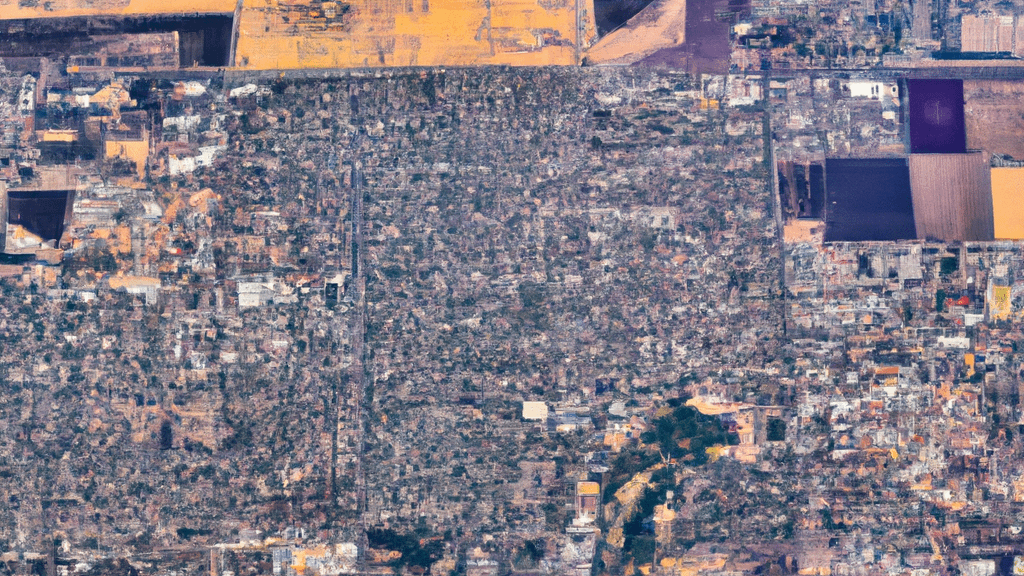 Get your free roof replacement cost online today!
How Tolleson compares to other Arizona cities: