Chesterfield Roof Replacement Costs
The fastest free roofing calculator
Instant Roofer's cutting-edge roofing calculator powered by big data and artificial intelligence is the perfect solution for homeowners in Chesterfield, Virginia who want a fast and accurate estimate for their roof replacement needs, with access to the best-rated roofing contractors in their area.
Roofing prices for homes of various sizes in Chesterfield, Virginia
| Cost Category | Small Home (1,840 sqft) | Average Home (2,300 sqft) | Large Home (2,760 sqft) |
| --- | --- | --- | --- |
| Tear-off and Disposal | $768 | $960 | $1,152 |
| Permitting | $384 | $480 | $576 |
| Miscellaneous Supplies | $640 | $800 | $960 |
| Labor & Materials | $4,608 | $5,760 | $6,912 |
| Total | $6,400 | $8,000 | $9,600 |
Updated May 2023
Please note that these are just roofing price estimates and actual costs on how much to replace a roof may vary depending on various factors such as the condition of the roof, the complexity of the project, and the specific materials and labor costs in your area.
What are the roof replacement costs in Chesterfield, Virginia?
Are you looking for a fast and accurate estimate for your roof replacement cost in Chesterfield, Virginia? Instant Roofer's roofing calculator provides monthly updated prices based on big data analysis of over 122,608,100 homes across America, with an estimated average roof size of 2,300 sqft for Chesterfield homes. As of March 2023, the average cost of a roof replacement for an average-sized home in Chesterfield is $8,000. With Instant Roofer, you can get a free and spam-free estimate for your roof replacement needs. Simply try our innovative roofing calculator to get a fast and accurate estimate for your new roof cost.
What your neighbors are saying
Stacey H.
Chesterfield, VA
"I got an estimate for a new metal roof in seconds with Instant Roofer's calculator. So easy!"
---
Santos F.
Chesterfield, VA
"The online estimator for my solar roof was spot on. Great experience with Instant Roofer."
---
Micheal E.
Chesterfield, VA
"As someone who knows nothing about roofing, this tool was a lifesaver. Got an estimate for my asphalt roof in minutes."
---
Del C.
Chesterfield, VA
"Instant Roofer's estimator was seamless. I was able to get a price for my new roof without any hassle."
Roofing contractors servicing Chesterfield, Virginia
BK Roofing & Repairs LLC
(804) 299-1492
51 reviews
12200 Hollow Oak Ct
Midlothian, VA 23112
Baker Roofing Company
(804) 425-5362
4.310 reviews
1800 Battery Dantzler Rd
Chester, VA 23836
Retex Roofing
(804) 442-3314
5149 reviews
1601 Rayanne Dr
North Chesterfield, VA 23235
Paragon Construction Company LLC
(804) 744-8480
44 reviews
12747 Oak Lake Ct
Midlothian, VA 23112
Cerdas Contractors LLC
(804) 409-5945
51 reviews
12100 Deerhill Ct
Midlothian, VA 23112
Show 20 More

KDC Contracting Inc
(804) 330-0228
34 reviews

8610 Midlothian Tpke
North Chesterfield, VA 23235

Hardesty Roofing
(804) 378-9163
4.7274 reviews

14430 Sommerville Ct Ste B
Midlothian, VA 23113

Nara Contracting LLC
(804) 873-0007
32 reviews

14224 Delamere Dr
Chester, VA 23831

Eagle Roofing & Wall System
(786) 277-2625
4.631 reviews

9301 Hull Street Rd
North Chesterfield, VA 23236

Timber Ridge Construction
(804) 334-4461
51 reviews

3810 Timber Ridge Rd
Midlothian, VA 23112

South of the James Roofing Inc
(804) 549-7294
51 reviews

5766 S Jessup Rd
Chesterfield, VA 23832

NCI
(804) 271-7711
51 reviews

8747 Whitepine Rd
Richmond, VA 23237

REI Builders Inc`
(804) 683-9308
51 reviews

11000 Kalliope Dr
Chesterfield, VA 23838

Howerton Roofing & Construction LLC
(804) 837-2621
4.824 reviews

6401 Creek Stone Ct
Chesterfield, VA 23838

API LLC
(804) 307-5109
541 reviews

14266 Camack Trl
Midlothian, VA 23114

Exterior Source of Central Virginia
(804) 275-5323
4.849 reviews

12701 Oak Lake Trl
Midlothian, VA 23112

Revival Restoration LLC
(804) 999-2054
4.69 reviews

10825 Midlothian Tpke Ste 200
North Chesterfield, VA 23235

14155 Sullyfield Cir
Chantilly, VA 20151

Buckeye Builders Construction
(804) 426-8797
51 reviews

5718 Gossamer Ct
Moseley, VA 23120

Whitley-Service Roofing & Sheet Metal
(804) 276-5555
3.76 reviews

2700 Goodes Bridge Rd
North Chesterfield, VA 23224

Cross Timbers Roofing
(804) 275-9373
4.649 reviews

9000 Pams Ave
North Chesterfield, VA 23237

Creative Construction and Remodeling
(804) 306-2267
51 reviews

13609 Winterberry Rdg
Midlothian, VA 23112

Jones Roofing
(804) 744-7663
3.618 reviews

3660 Clintwood Rd
Midlothian, VA 23112

Stone Creek Exteriors LLC
(804) 433-9674
527 reviews

13611 Velvet Antler Run
Midlothian, VA 23112

McDaniel Roofing LLC
(804) 731-2590
4.924 reviews

14024 Mountshire Ln
Chester, VA 23836
Don't see your company listed? Join our network!
About Instant Roofer
People often ask us. Are you a roofing company? Yes, and no. Think of us as the UBER of roofing companies. We use technology to simplify the roofing process not just for you, but for the roofing contractor as well.
How we help homeowners
A new roof can be a large investment. The average price of a new roof in Chesterfield County is roughly $8,000 – $12,000.
We make the process of getting your roof replaced in Chesterfield County simple. We've used A.I. to measure the roof sizes of over 91,200 homes across Chesterfield County.
We've connected with local Chesterfield County roofing companies. Not just any roofers, but the highest-rated roofers in your area. Staying connected with local roofers gives us the latest pricing and best quality roofing materials on the market.
Our advanced technology evaluates pricing and user reviews from multiple roofing contractors in Chesterfield County to provide you with the top choices for your roof replacement project.
How do we get roofing prices in Chesterfield, Virginia?
Our nationwide network consists of over 10,000 roofing contractors who regularly update us with rough pricing for various types of roofing, including asphalt architectural shingles and designer asphalt shingles. We analyze this data to determine the price per sqft for every state, county, and city providing you with accurate and up-to-date pricing information.
Things to know when considering a new roof and its cost
Are you wondering if it's time to replace your roof in Chesterfield, Virginia? Typically, an existing roof should last between 15-25 years. However, if you notice asphalt granules in your gutters or around your home's perimeter, it may be a sign that it's time for a replacement. Consider getting a free inspection from a licensed roofing contractor in Chesterfield to assess the condition of your roof and receive an estimate for repair or replacement. Keep in mind that the cost of a new roof can vary depending on factors such as the size of your home and any potential damage under the shingles. To ensure you make an informed decision, get estimates from up to three contractors with roofing prices. For the fastest and most accurate estimate, try Instant Roofer – our cutting-edge technology will provide you with a fast and accurate estimate without any hassle.
New roof costs and what is factored in?
At Instant Roofer, we consider a variety of factors when providing estimates for roof replacement, including material costs, tear-off, disposal, permitting, miscellaneous supplies, roof complexity, and labor. Here's an example of how much it would cost to replace the roof on an average-sized home in Chesterfield, Virginia (2,300 sqft). Based on our calculations, the average cost of a roof replacement for an average-sized home in Chesterfield is currently $8,000. With Instant Roofer, you can rest assured that we take all factors into account to provide you with a fast and accurate estimate for your roof replacement needs.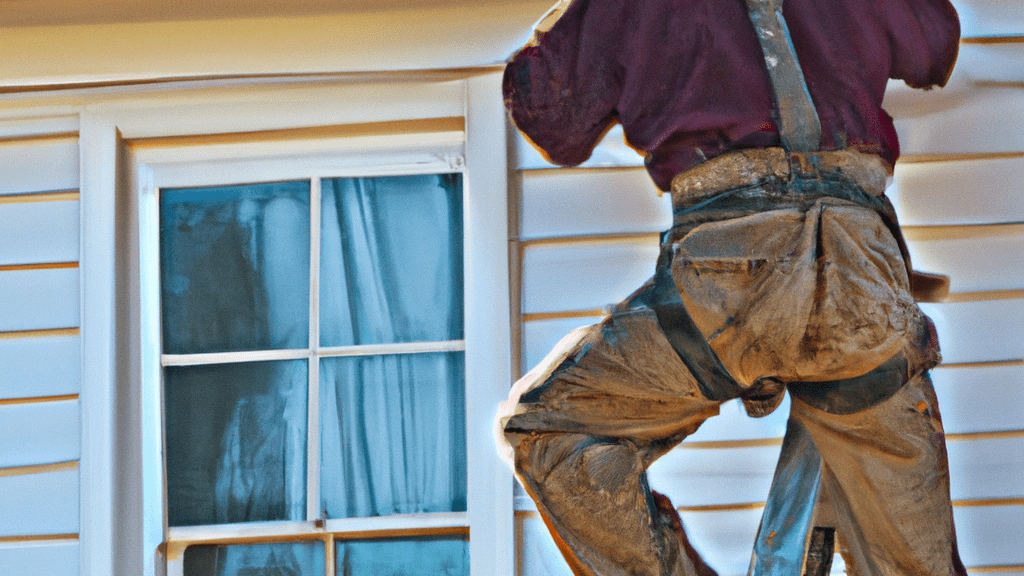 How much to replace your roof? Find out!
Interesting data about Chesterfield, Virginia
Chesterfield, Virginia is a hidden gem in the heart of the state. Known for its beautiful rolling landscapes, charming atmosphere, and rich history, this city has something for everyone. Whether you're a history buff, an outdoor enthusiast or a foodie, Chesterfield has plenty of attractions to keep you entertained. One of the most popular places to visit in Chesterfield is Pocahontas State Park. This stunning park offers over 7,000 acres of natural beauty, with miles of hiking and biking trails, playgrounds, picnic areas and even a freshwater lake for swimming. It's the perfect spot for outdoor enthusiasts looking to reconnect with nature. Another must-see attraction in Chesterfield is the Magnolia Grange House Museum. This beautifully preserved 19th-century home offers a fascinating glimpse into the history of the city and the surrounding region. Take a guided tour to learn more about the life of a wealthy Virginia family during this time period. For foodies, Chesterfield has plenty of delicious options to choose from. The city is known for its amazing BBQ, with several locally-owned restaurants serving up mouthwatering brisket, ribs, and pulled pork. And with a thriving craft beer scene, there's always a cold beer in hand to wash it all down. Overall, it's easy to see why those who visit Chesterfield fall in love with its unique charm. This city truly has something for everyone and is a great place to call home or visit.
| Data | Value |
| --- | --- |
| Average roof replacement price in Chesterfield | $8,000 |
| The number of Chesterfield roofs we've measured | Over 41,600 |
| Average Chesterfield home size | 2,300 Square Feet |
| Average Chesterfield property size (2019 Parcel Data) | 0.57 Acres or 25,000 Sqft |
| Average roof slope on Chesterfield homes | 6/12 Pitch or 26.57 Degrees |
| Most common roof type in Chesterfield | Asphalt Shingles |
| Chesterfield's weather averages | Low of 32F/0C to highs around 87F/31C |
| Chesterfield's population estimated (2021) | 51,071 |
| Chesterfield's average annual precipitation | 44.0 inches (111.8 cm) |
| Chesterfield's total area | 438 square miles (1,133 KM) |
Data from 2021
More about Chesterfield County
Chesterfield County, Virginia is a charming and vibrant destination that has a lot to offer. It is no surprise that it's becoming an increasingly popular destination for travelers and locals alike. Located in the heart of Virginia, this beautiful county is known for its breathtaking scenery, friendly locals, and rich historical significance. When it comes to attractions, there's no shortage, from the charming Midlothian Mines Park to the shopping experience at Chesterfield Towne Center, there's always something to do in Chesterfield County. The county also hosts many festivals and events year-round, including the Chesterfield County Fair, which attracts visitors from all over the country. Whether you are an outdoor lover or an urban explorer, there is something for everyone in Chesterfield County, Virginia. So, if you're looking for a great vacation spot or a place to call home, Chesterfield County should be on your list.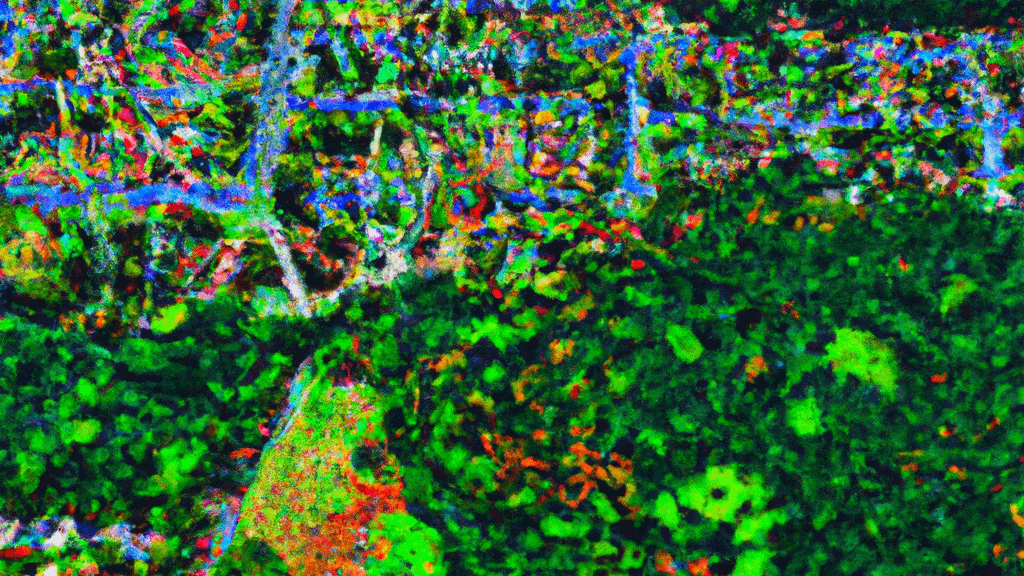 Get your free roof replacement cost online today!
How Chesterfield compares to other Virginia cities: