Taylor Roof Replacement Costs
The fastest free roofing calculator
Instant Roofer's cutting-edge roofing calculator powered by big data and artificial intelligence is the perfect solution for homeowners in Taylor, Texas who want a fast and accurate estimate for their roof replacement needs, with access to the best-rated roofing contractors in their area.
Roofing prices for homes of various sizes in Taylor, Texas
| Cost Category | Small Home (1,520 sqft) | Average Home (1,900 sqft) | Large Home (2,280 sqft) |
| --- | --- | --- | --- |
| Tear-off and Disposal | $840 | $1,050 | $1,260 |
| Permitting | $420 | $525 | $630 |
| Miscellaneous Supplies | $700 | $875 | $1,050 |
| Labor & Materials | $5,040 | $6,300 | $7,560 |
| Total | $7,000 | $8,750 | $10,500 |
Updated May 2023
Please note that these are just roofing price estimates and actual costs on how much to replace a roof may vary depending on various factors such as the condition of the roof, the complexity of the project, and the specific materials and labor costs in your area.
What are the roof replacement costs in Taylor, Texas?
Are you looking for a fast and accurate estimate for your roof replacement cost in Taylor, Texas? Instant Roofer's roofing calculator provides monthly updated prices based on big data analysis of over 122,608,100 homes across America, with an estimated average roof size of 1,900 sqft for Taylor homes. As of March 2023, the average cost of a roof replacement for an average-sized home in Taylor is $8,750. With Instant Roofer, you can get a free and spam-free estimate for your roof replacement needs. Simply try our innovative roofing calculator to get a fast and accurate estimate for your new roof cost.
What your neighbors are saying
Geraldo G.
Taylor, TX
"Instant Roofer's online calculator made getting an estimate for my asphalt roof easy and painless. Highly recommend!"
---
Francoise S.
Taylor, TX
"I was impressed by how quickly I received an estimate for my metal roof. Instant Roofer is the way to go!"
---
Janis G.
Taylor, TX
"I appreciated how user-friendly Instant Roofer's calculator was. It made estimating the cost of my solar roof a breeze!"
---
Jeraldine L.
Taylor, TX
"The online estimate calculator for my asphalt shingle roof from Instant Roofer was spot on. Can't wait to get started!"
Roofing contractors servicing Taylor, Texas
JenTex Roofing
(512) 635-0446
51 reviews
331 County Road 248
Georgetown, TX 78633
L and M Roofing and Construction
(512) 797-7852
4.215 reviews
7401 FM 971
Georgetown, TX 78626
Roof Royale
(512) 379-7933
538 reviews
520 County Road 108 Unit 43
Hutto, TX 78634
ConstrucTX LLC
(512) 952-4839
4.73 reviews
2590 Shell Rd Unit B
Georgetown, TX 78628
The Wolf of Roofing
(918) 269-8186
51 reviews
2436 Nightjar Song Dr
Leander, TX 78641
Show 29 More

Kevin's Glass & Roofing
(512) 671-8740
51 reviews

1604 Saint Williams Loop
Round Rock, TX 78681

Ruddys Roofing
(512) 736-2486
561 reviews

1510 Merrell Cv
Round Rock, TX 78664

Hall Roofing and Construction
(512) 212-4333
524 reviews

1823 N Mays St
Round Rock, TX 78664

Longhorn Roofing
(512) 478-2500
4.8107 reviews

708 Navigator Dr
Austin, TX 78717

Dayton Contracting Roofing & Renovation
(512) 203-0417
5107 reviews

13363 Pond Springs Rd
Austin, TX 78729

Blackhill Roofing Systems
(512) 789-6937
519 reviews

2004 Lamar Dr
Round Rock, TX 78664

Priority Roofing of Austin
(512) 884-1287
5341 reviews

12303 Technology Blvd Ste 900
Austin, TX 78727

ALCO Roofing
(512) 949-1373
51 reviews

508 San Gabriel Overlook E
Georgetown, TX 78628

Hometown Roofing Pros
(512) 635-4206
55 reviews

109 W 9th St
Georgetown, TX 78626

XL Roofing LLC
(737) 297-2425
52 reviews

1200 Toro Grande Blvd
Cedar Park, TX 78613

Pure Sky Project Solutions LLC
(214) 596-8495
51 reviews

2500 Caddo Canoe Dr
Leander, TX 78641

The Roof Joker
(512) 910-3610
5248 reviews

1464 E Whitestone Blvd Ste 2201
Cedar Park, TX 78613

Heritage Construction Co LLC
(512) 289-3459
4.483 reviews

701 E Whitestone Blvd Ste 125
Cedar Park, TX 78613

Integrity Roofing and Restoration LLC
(512) 649-9205
4.67 reviews

1 Chisholm Trail Rd Ste 450
Round Rock, TX 78681

Cross Country Roofing LLC
(480) 487-3180
51 reviews

100 E Whitestone Blvd Ste 148 # 356
Cedar Park, TX 78613

RoofCrafters Inc
(512) 331-5500
4.737 reviews

610 Horizon Park Blvd
Leander, TX 78641

Roof Right Now
(512) 379-7339
51 reviews

201 N San Gabriel Loop
Liberty Hill, TX 78642

Kanga Roof
(512) 388-7663
4.7477 reviews

1317 Sam Bass Rd
Round Rock, TX 78681

New Ruf LLC
(512) 642-6005
4.8134 reviews

101 E Front St Ste 104
Hutto, TX 78634

Austintatious Roofing Company
(512) 626-3915
58 reviews

10902 Running Buck Ln
Austin, TX 78750

Texas Traditions Roofing LLC
(512) 415-4590
4.9220 reviews

508 Cedar Dr
Georgetown, TX 78628

Alexis Roofing LLC
(512) 577-9098
51 reviews

1000 Lantana Ln
Leander, TX 78641

FRS LLC
(512) 964-9842
523 reviews

3161 Corrigan Ln
Round Rock, TX 78665

A&W Roofing
(512) 688-5044
4.9148 reviews

3875 E University Ave Ste 107
Georgetown, TX 78626

Silver Creek Exterior & Construction LLC
(512) 788-6850
551 reviews

461 Silver Creek Dr
Leander, TX 78641

1109 Regal Row
Austin, TX 78748

Ideal Roofing
(512) 250-8625
11 reviews

2013 CR 108
Hutto, TX 78634

Champion Contractors & Services
(877) 242-6748
51 reviews

2300 Greenhill Dr Ste 600
Round Rock, TX 78664

Roof Maintenance Systems LLC
(512) 653-2943
4.85 reviews

1636 County Road 279
Liberty Hill, TX 78642
Don't see your company listed? Join our network!
About Instant Roofer
People often ask us. Are you a roofing company? Yes, and no. Think of us as the UBER of roofing companies. We use technology to simplify the roofing process not just for you, but for the roofing contractor as well.
How we help homeowners
A new roof can be a large investment. The average price of a new roof in Williamson County is roughly $10,500 – $14,500.
We make the process of getting your roof replaced in Williamson County simple. We've used A.I. to measure the roof sizes of over 174,400 homes across Williamson County.
We've connected with local Williamson County roofing companies. Not just any roofers, but the highest-rated roofers in your area. Staying connected with local roofers gives us the latest pricing and best quality roofing materials on the market.
Our advanced technology evaluates pricing and user reviews from multiple roofing contractors in Williamson County to provide you with the top choices for your roof replacement project.
How do we get roofing prices in Taylor, Texas?
Our nationwide network consists of over 10,000 roofing contractors who regularly update us with rough pricing for various types of roofing, including asphalt architectural shingles and designer asphalt shingles. We analyze this data to determine the price per sqft for every state, county, and city providing you with accurate and up-to-date pricing information.
Things to know when considering a new roof and its cost
Are you wondering if it's time to replace your roof in Taylor, Texas? Typically, an existing roof should last between 15-25 years. However, if you notice asphalt granules in your gutters or around your home's perimeter, it may be a sign that it's time for a replacement. Consider getting a free inspection from a licensed roofing contractor in Taylor to assess the condition of your roof and receive an estimate for repair or replacement. Keep in mind that the cost of a new roof can vary depending on factors such as the size of your home and any potential damage under the shingles. To ensure you make an informed decision, get estimates from up to three contractors with roofing prices. For the fastest and most accurate estimate, try Instant Roofer – our cutting-edge technology will provide you with a fast and accurate estimate without any hassle.
New roof costs and what is factored in?
At Instant Roofer, we consider a variety of factors when providing estimates for roof replacement, including material costs, tear-off, disposal, permitting, miscellaneous supplies, roof complexity, and labor. Here's an example of how much it would cost to replace the roof on an average-sized home in Taylor, Texas (1,900 sqft). Based on our calculations, the average cost of a roof replacement for an average-sized home in Taylor is currently $8,750. With Instant Roofer, you can rest assured that we take all factors into account to provide you with a fast and accurate estimate for your roof replacement needs.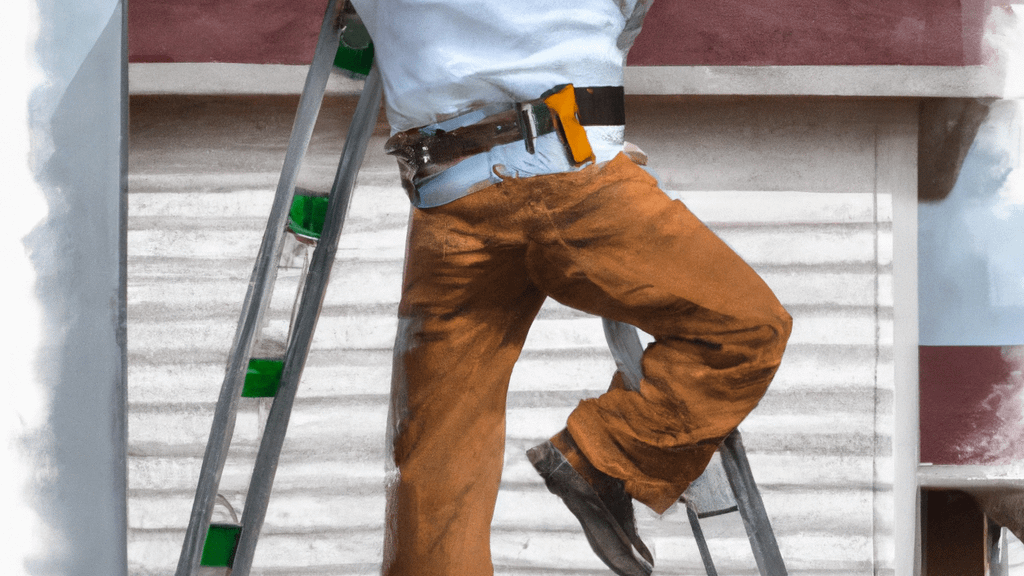 How much to replace your roof? Find out!
Interesting data about Taylor, Texas
Welcome to the charming city of Taylor, Texas! Nestled just 30 miles northeast of Austin, Taylor is a quaint and welcoming community known for its small-town charm and big-hearted locals. Whether you're a lifelong resident or a first-time visitor, there's something here for everyone. One of the most notable attractions in Taylor is the historic downtown district, where you can find a variety of locally-owned shops, restaurants, and entertainment venues. From antique stores and art galleries to live music and community events, there's always something going on. Another must-see destination in Taylor is the Moody Museum. This beautifully restored 19th-century home offers a glimpse into the city's rich history and cultural heritage. But perhaps what truly sets Taylor apart is the people who call it home. With a strong sense of community and a warm, welcoming spirit, Taylor is a city that truly embodies the best of Texas hospitality. So whether you're looking to move here or just passing through, we invite you to come and experience the magic of Taylor for yourself.
| Data | Value |
| --- | --- |
| Average roof replacement price in Taylor | $8,750 |
| The number of Taylor roofs we've measured | Over 6,912 |
| Average Taylor home size | 1,900 Square Feet |
| Average Taylor property size (2019 Parcel Data) | 0.23 Acres or 10,000 Sqft |
| Average roof slope on Taylor homes | 6/12 Pitch or 26.57 Degrees |
| Most common roof type in Taylor | Asphalt Shingles |
| Taylor's weather averages | Low of 44F/7C to highs around 76F/24C |
| Taylor's population estimated (2021) | 17,000 |
| Taylor's average annual precipitation | 36.0 inches (91.4 cm) |
| Taylor's total area | 22 square miles (58 KM) |
Data from 2021
More about Williamson County
If you're planning a visit to Texas, make sure you add Williamson County to your itinerary. This charming county is nestled in the heart of the Lone Star State and is home to some of the most picturesque landscapes and fascinating attractions. From the historic downtown of Georgetown to the scenic trails of Cedar Park, Williamson County has something for every traveler. The county is rich in history, with a plethora of museums and historical sites that provide a glimpse into the past. You can explore the Pioneer Museum in Round Rock or take a trip down memory lane at the Williamson Museum in Georgetown. If you're a nature enthusiast, then you're in for a treat in Williamson County. With miles of hiking and biking trails, lakes and rivers perfect for fishing and kayaking, and stunning parks like the Berry Springs Park and Preserve and the Southwest Williamson County Regional Park, there's no shortage of outdoor activities to enjoy. But it's not just the natural beauty that makes Williamson County special. The county is also home to a thriving arts scene, with galleries, theaters, and festivals celebrating everything from music to pottery. So, whether you're into history, nature, or the arts, Williamson County has it all. Come visit and see for yourself why we're so proud of our little slice of Texas.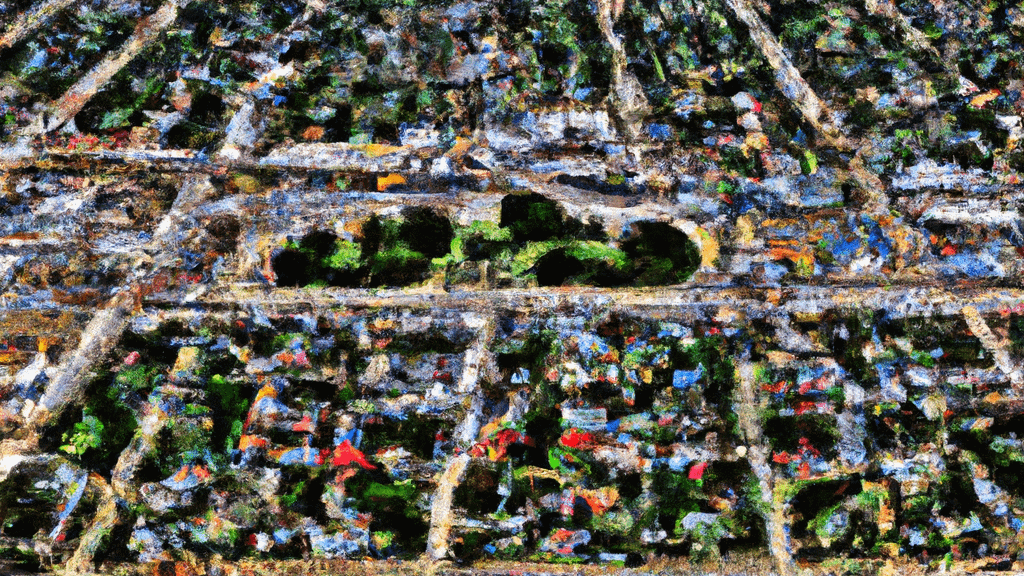 Get your free roof replacement cost online today!
How Taylor compares to other Texas cities: