Darien Roof Replacement Costs
The fastest free roofing calculator
Instant Roofer's cutting-edge roofing calculator powered by big data and artificial intelligence is the perfect solution for homeowners in Darien, Connecticut who want a fast and accurate estimate for their roof replacement needs, with access to the best-rated roofing contractors in their area.
Roofing prices for homes of various sizes in Darien, Connecticut
| Cost Category | Small Home (2,000 sqft) | Average Home (2,500 sqft) | Large Home (3,000 sqft) |
| --- | --- | --- | --- |
| Tear-off and Disposal | $1,440 | $1,800 | $2,160 |
| Permitting | $720 | $900 | $1,080 |
| Miscellaneous Supplies | $1,200 | $1,500 | $1,800 |
| Labor & Materials | $8,640 | $10,800 | $12,960 |
| Total | $12,000 | $15,000 | $18,000 |
Updated May 2023
Please note that these are just roofing price estimates and actual costs on how much to replace a roof may vary depending on various factors such as the condition of the roof, the complexity of the project, and the specific materials and labor costs in your area.
What are the roof replacement costs in Darien, Connecticut?
Are you looking for a fast and accurate estimate for your roof replacement cost in Darien, Connecticut? Instant Roofer's roofing calculator provides monthly updated prices based on big data analysis of over 122,608,100 homes across America, with an estimated average roof size of 2,500 sqft for Darien homes. As of March 2023, the average cost of a roof replacement for an average-sized home in Darien is $15,000. With Instant Roofer, you can get a free and spam-free estimate for your roof replacement needs. Simply try our innovative roofing calculator to get a fast and accurate estimate for your new roof cost.
What your neighbors are saying
Buford G.
Darien, CT
"I was pleasantly surprised at how simple and fast it was to get an estimate for my new asphalt roof through Instant Roofer's online calculator! "
---
Richard M.
Darien, CT
"I loved how easy it was to navigate the online roof estimate tool. A smooth process from start to finish."
---
Reed C.
Darien, CT
"Wow! Instant Roofer's calculator is a game-changer! Just provide some basic info and voila! An accurate estimate for my metal roof. Highly recommended!"
---
Lita C.
Darien, CT
"I'm impressed by the speed of the online calculator, and the estimate for my solar roof was spot on. Thank you, Instant Roofer!"
Roofing contractors servicing Darien, Connecticut
Sound Renovation LLC
(203) 838-2128
4.719 reviews
10 S Smith St
Norwalk, CT 06855
United Roofing and Sheet Metal Inc
(475) 289-3005
2.65 reviews
500 Federal Rd
Brookfield, CT 06804
Signature Exteriors
(203) 406-0889
41 reviews
35 Melrose Pl
Stamford, CT 06902
M Gottfried Inc
(203) 323-8173
54 reviews
89 Research Dr
Stamford, CT 06906
The Aiello Roofing Company
(203) 241-9300
546 reviews
5 Bluestone Ln
New Milford, CT 06776
Show 19 More

Burmauer LLC
(845) 216-9027
51 reviews

425 Main St Ste 208
Ridgefield, CT 06877

Superior Remodelers LLC
(203) 522-8749
570 reviews

3 Simm Ln Ste 3N
Newtown, CT 06470

Barrett Inc
(203) 744-2780
4.33 reviews

106 Mill Plain Rd
Danbury, CT 06811

Flying Colors Roofing LLC
(203) 918-8950
536 reviews

13 Belden Hill Rd
Brookfield, CT 06804

Gunner Roofing
(203) 347-3368
4.9147 reviews

194 S Water St
Greenwich, CT 06830

Lecla Home Improvements & Roofing Inc
(203) 730-9512
581 reviews

38 Beaver Brook Rd
Danbury, CT 06810

Elite Home Exteriors LLC
(203) 240-5764
526 reviews

14 Royal Pine Dr
Danbury, CT 06811

Rick's Main Roofing Ltd
(203) 838-5858
4.646 reviews

26 Fitch St Ste 1A
Norwalk, CT 06855

Power Home Remodeling Group
(203) 659-4843
4.72253 reviews

372 Danbury Rd Ste 290
Wilton, CT 06897

Home Exteriors LLC
(203) 917-3331
531 reviews

29 Taylor Ave
Bethel, CT 06801

Mikes Roofing And Siding LLC
(203) 570-7686
51 reviews

10 Mallory Ln
Redding, CT 06896

J Antonelli Roofing
(203) 353-6955
11 reviews

25 Crescent St
Stamford, CT 06906

Affordable Roofing Inc
(203) 948-7393
51 reviews

63 Prange Rd
Brookfield, CT 06804

Steiner Inc
(203) 744-3782
51 reviews

2 Park Lawn Dr
Bethel, CT 06801

North Land Roofing LLC
(203) 278-0652
4.861 reviews

8 Barnum Ct
Danbury, CT 06810

Zakhar Roofing & Siding LLC
(203) 866-3485
51 reviews

1 Hermanny Ct
Norwalk, CT 06855

Reliable Roofers & Company LLC
(203) 942-7164
51 reviews

9 Joes Hill Rd
Danbury, CT 06811

LT Home Improvement Contractor LLC
(203) 449-5000
4.824 reviews

11 Somers St
Danbury, CT 06810

Tactical Construction Services LLC
(203) 460-2400
51 reviews

1 Saw Mill Rd
Newtown, CT 06470
Don't see your company listed? Join our network!
About Instant Roofer
People often ask us. Are you a roofing company? Yes, and no. Think of us as the UBER of roofing companies. We use technology to simplify the roofing process not just for you, but for the roofing contractor as well.
How we help homeowners
A new roof can be a large investment. The average price of a new roof in Western Connecticut County is roughly $10,500 – $14,500.
We make the process of getting your roof replaced in Western Connecticut County simple. We've used A.I. to measure the roof sizes of over 412 homes across Western Connecticut County.
We've connected with local Western Connecticut County roofing companies. Not just any roofers, but the highest-rated roofers in your area. Staying connected with local roofers gives us the latest pricing and best quality roofing materials on the market.
Our advanced technology evaluates pricing and user reviews from multiple roofing contractors in Western Connecticut County to provide you with the top choices for your roof replacement project.
How do we get roofing prices in Darien, Connecticut?
Our nationwide network consists of over 10,000 roofing contractors who regularly update us with rough pricing for various types of roofing, including asphalt architectural shingles and designer asphalt shingles. We analyze this data to determine the price per sqft for every state, county, and city providing you with accurate and up-to-date pricing information.
Things to know when considering a new roof and its cost
Are you wondering if it's time to replace your roof in Darien, Connecticut? Typically, an existing roof should last between 15-25 years. However, if you notice asphalt granules in your gutters or around your home's perimeter, it may be a sign that it's time for a replacement. Consider getting a free inspection from a licensed roofing contractor in Darien to assess the condition of your roof and receive an estimate for repair or replacement. Keep in mind that the cost of a new roof can vary depending on factors such as the size of your home and any potential damage under the shingles. To ensure you make an informed decision, get estimates from up to three contractors with roofing prices. For the fastest and most accurate estimate, try Instant Roofer – our cutting-edge technology will provide you with a fast and accurate estimate without any hassle.
New roof costs and what is factored in?
At Instant Roofer, we consider a variety of factors when providing estimates for roof replacement, including material costs, tear-off, disposal, permitting, miscellaneous supplies, roof complexity, and labor. Here's an example of how much it would cost to replace the roof on an average-sized home in Darien, Connecticut (2,500 sqft). Based on our calculations, the average cost of a roof replacement for an average-sized home in Darien is currently $15,000. With Instant Roofer, you can rest assured that we take all factors into account to provide you with a fast and accurate estimate for your roof replacement needs.
How much to replace your roof? Find out!
Interesting data about Darien, Connecticut
Darien, Connecticut is a charming coastal town situated in Fairfield County. Just an hour's drive from New York City, Darien is known for its proximity to the Long Island Sound and its well-manicured lawns. This small town exudes a sense of community, making it the perfect place for families to raise their children. Residents take great pride in the town's picturesque beauty, which includes tree-lined streets, stunning homes, and vibrant parks. The town also boasts an excellent school system that has been nationally ranked. Additionally, Darien offers an exceptional array of shops, restaurants, and entertainment options. With its lovely waterfront, friendly atmosphere, and close-knit community, Darien is a fantastic place to call home. Come explore this stunning town and see what all the fuss is about!
| Data | Value |
| --- | --- |
| Average roof replacement price in Darien | $15,000 |
| The number of Darien roofs we've measured | Over 5,273 |
| Average Darien home size | 2,500 Square Feet |
| Average Darien property size (2019 Parcel Data) | 0.92 Acres or 40,000 Sqft |
| Average roof slope on Darien homes | 6/12 Pitch or 26.57 Degrees |
| Most common roof type in Darien | Asphalt Shingles |
| Darien's weather averages | Low of 23F/-5C to highs around 82F/28C |
| Darien's population estimated (2021) | 21,000 |
| Darien's average annual precipitation | 50.0 inches (127.0 cm) |
| Darien's total area | 13 square miles (34 KM) |
Data from 2021
More about Western Connecticut County
Looking for a charming New England experience? Western Connecticut County, Connecticut might be just what you're looking for. Tucked away in the rolling hills of Litchfield County, Western Connecticut offers breathtaking scenery and a welcoming community. You'll find no shortage of outdoor activities, from hiking and camping in the picturesque forests, to swimming and fishing in the pristine lakes and rivers. The region is also known for its thriving arts scene, with galleries, theaters, and music venues that showcase the area's creative spirit. But Western Connecticut isn't just about recreation and culture – it's also home to a thriving economy that includes small businesses, technology startups, and internationally renowned companies. Come visit this magical part of Connecticut and experience the warm hospitality and beauty that has made it a beloved destination for generations!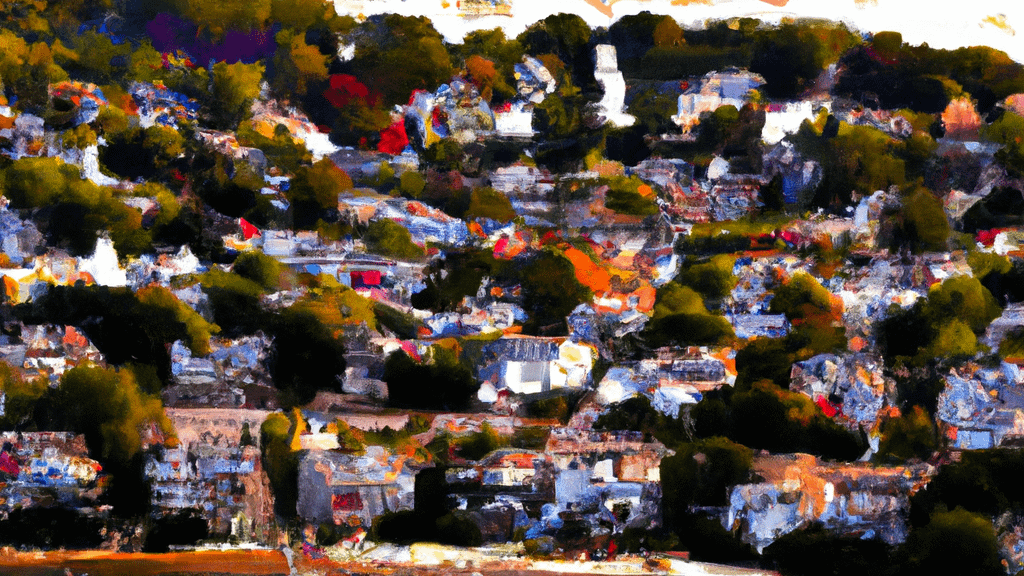 Get your free roof replacement cost online today!
How Darien compares to other Connecticut cities: